The one thing that Cate Blanchett, Margot Robbie, and Chris Hemsworth have in common is that they are all famous Australian actors. Katherine Langford is one of the upcoming talents looking to add their name to this illustrious list of actors.
Katherine Langford is famous for her role as Hannah Baker in 13 Reasons Why. Her performance endeared her to the world, and it has set her up for bigger roles. Katherine is set to become a huge star.
Katherine has a pretty incredible success story. Keep reading to find out more about her.
She is a talented actress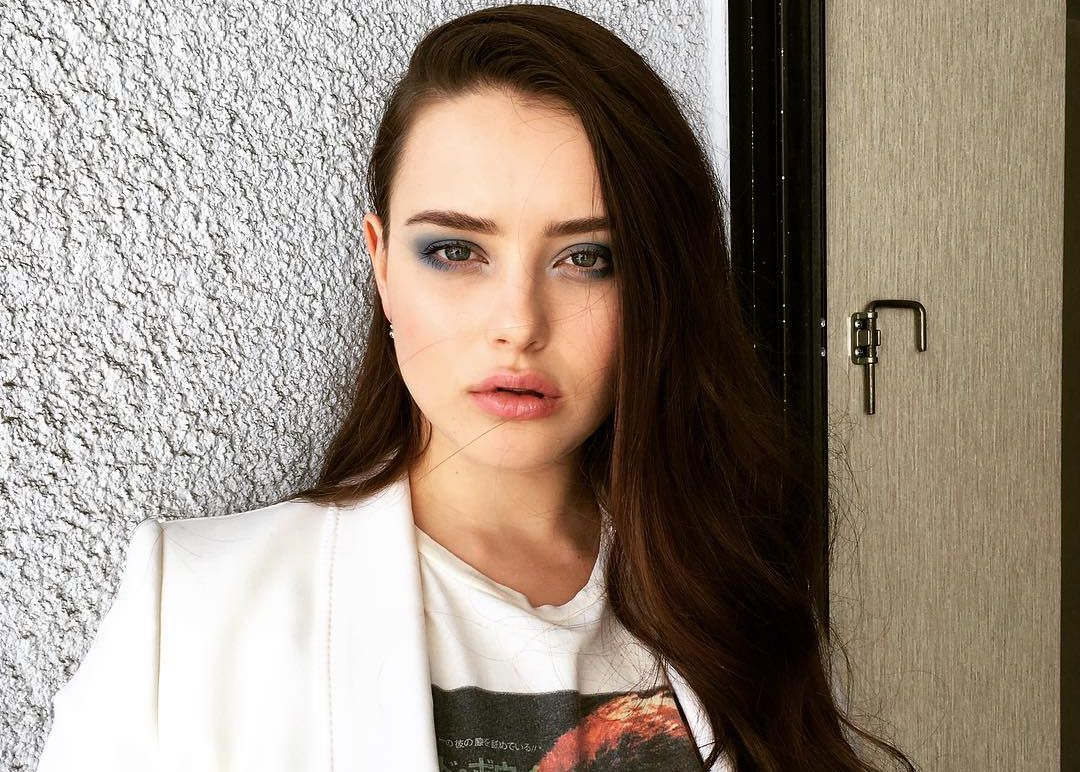 Katherine began her acting career during her final year at Perth Modern School. In 2013, she appeared in the school's adaptation of Hotel Sorrento.
She graduated from Perth with a diploma in musical theatre. After graduation, she hired an acting agent, and she started enrolling in acting classes and workshops. Katherine earned a position at the Principal Academy of Dance & Theatre Arts, where she majored in Musical Theatre.
In 2015, she trained at the Nicholson Academy of Screen Acting. Later that year, she appeared in the 2015 production of EVITA at the Koorliny Arts Centre. Katherine also landed a position at the Western Australian Academy of Performing Arts to pursue a Bachelor of Arts in Acting.
While she was in school, Katherine's agent tried as much as he could to secure acting opportunities for Katherine. Unfortunately, Katherine failed to get roles due to minimal acting experience. However, the disappointment didn't faze Katherine. She decided to decline her position at WAAPA to pursue professional acting roles.
Her persistence paid off, and she appeared in small films such as The Misguided, Imperfect Quadrant, and Daughters. Katherine played the role of Scarlett in the movie Daughters, which premiered at the 2016 Cannes Film Festival.
Katherine's played her most famous role as Hannah Baker in 13 Reasons Why. She then appeared in the comedy-drama The Misguided. Katherine is set to appear on the upcoming Netflix show, Cursed. She will play the role of a teenage girl cursed to become the powerful Lady of the Lake during the times of King Arthur.
Katherine also played the role of a teenage version of Tony Stark's daughter in Avengers: Endgame. However, the directors deemed her role unnecessary, and they removed it.
She auditioned for her role on '13 Reasons Why' via Skype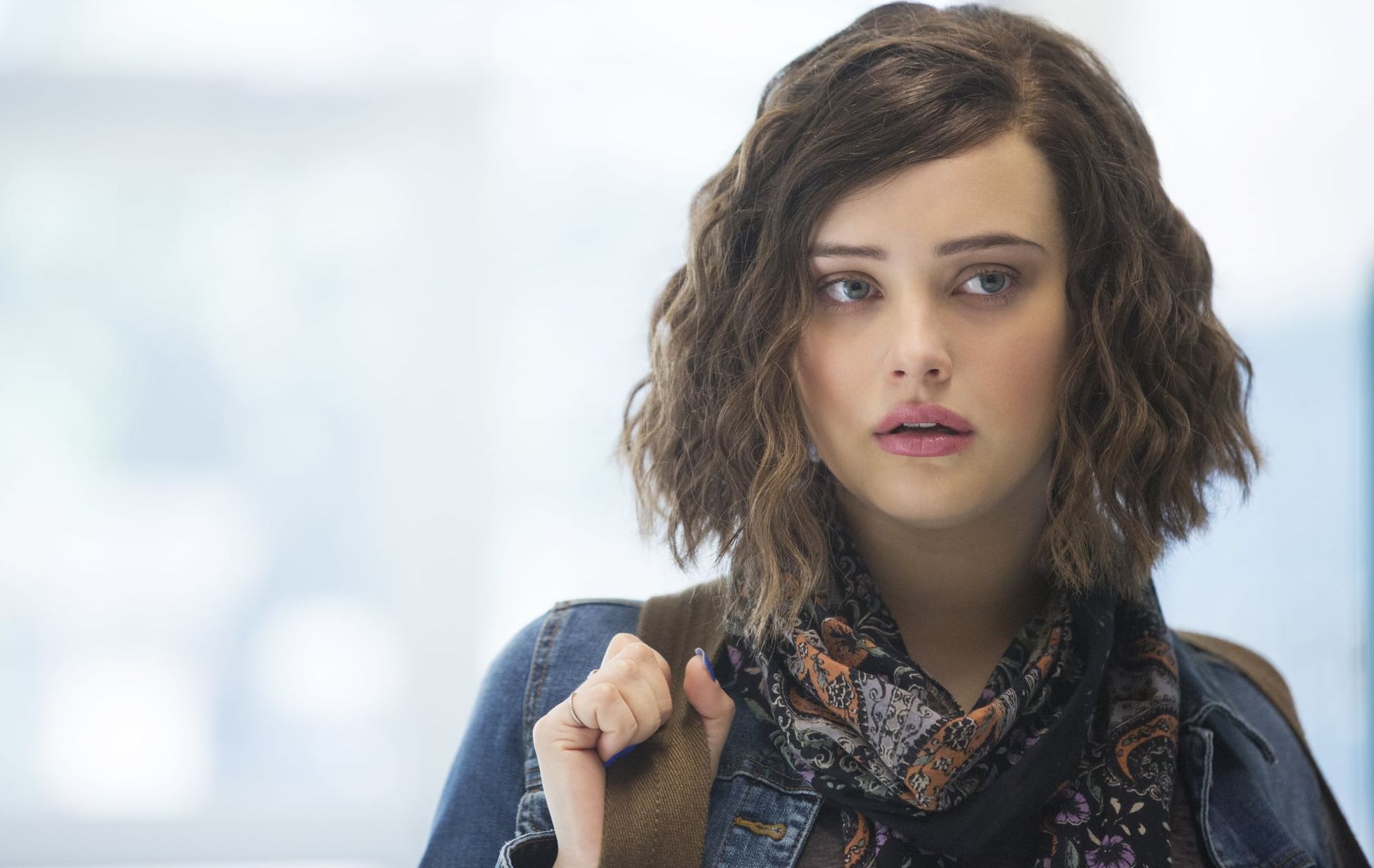 Katherine played the role of Hannah Baker in 13 Reasons Why. Hannah is a high school student who commits suicide. Before committing suicide, she left behind 13 tapes, each linked to a specific individual, explaining why she ended her life. Hannah goes through a series of unfortunate events, and it was heartbreaking when she died.
Katherine received a lot of plaudits for her role in 13 Reasons Why. Her audition was just as spectacular as her role in the movie.
She relied on her Wi-Fi connection to audition for her role via Skype. The directors loved the audition, and they gave her the role. They also gave her ten days to be on set, but Katherine didn't have a work visa.
She successfully acquired a work visa within ten days, and she appeared on set for filming. Katherine used the days before filming to research about her role in the show. She felt that she needed to do justice her role.
Katherine told Marie Claire that playing Hannah's role took a toll on her;
"It takes a toll emotionally and physically…Even if you're not going through these things, you have to evoke it. It's hard for your body to discern."
Katherine played her role to perfection, and it allowed fans to follow her heartbreaking story. Hannah is a likable character, but the decisions of a few individuals led her to a terrible decision.
She takes mental health seriously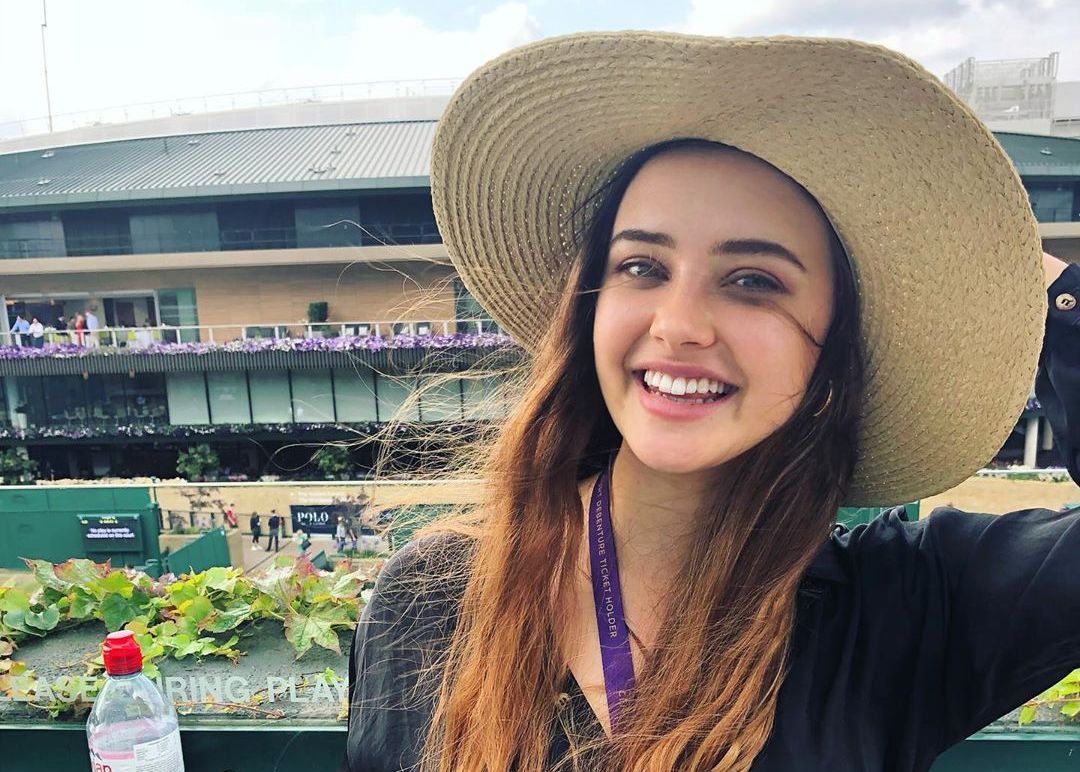 The directors of 13 Reasons Why intended to show the disastrous effects of poor mental health. By the end of the series, Hannah was in a bad place mentally, and she decided to 'solve' it by ending her life.
Most of the 13 Reasons Why actors are now involved in mental health awareness. They understand that the events on the film can happen to anybody and that it's upon them to raise awareness about mental health.
Some members of the cast involve themselves in a mental health initiative known as Project Semicolon. Tommy Dorfman and Alisha Boe even got matching tattoos to spread awareness about the initiative.
Katherine's journey with mental health awareness started even before she appeared on 13 Reasons Why. She has always strived to sensitize people about the effects of poor mental health. In 2013, she made an anti-suicide song titled Young and Stupid after three Perth Teens took their lives.
Katherine talks about mental health as much as she can. She uses her fame to sensitize her fans about mental health.
She loves music
Katherine love for music is the reason why she became an actor. She began her musical journey back in 2005 when she received jazz, classical, and contemporary vocal training. When she was 16, she attended a Lady Gaga concert, which inspired her to learn how to play the piano.
It also inspired her to write three songs titled, I've Got a Crush on Zoe Bosch, 3 words, and Young and Stupid. Her love for music led to her love for acting. It inspired her to want to perform in front of audiences.
Lady Gaga tweeted a shout out to Katherine after she revealed that Gaga inspired her to become a performer. Katherine looks up to Lady Gaga up to today.
She has a great relationship with co-star Dylan Minnette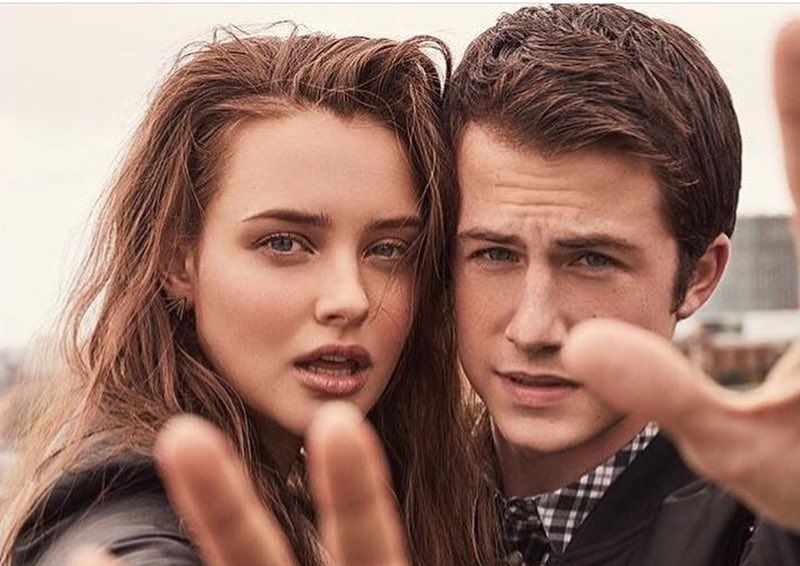 Dylan Minnette plays the role of Clay Jensen on 13 Reasons Why. Hannah and Clay have a budding romance on the show, and they have some of the best scenes on the series. Hannah's scenes with Clay represent her happiest moments on the show.
Katherine and Dylan have great chemistry both on and off screen. In an interview with MTV, Katherine said;
"He's fantastic. Dylan Minette is so generous and kind and courteous and he's pretty much Clay. Clay is sweet and lovely and just ever-giving to Hannah."
Katherine revealed that Dylan always managed to put a smile on her face. She said;
"Every time I got on set – playing Hannah Baker – it's kind of like going through six months of bullying. But every single scene I had with Dylan, it would put a smile on my face. He would always be there to kind of lighten the day."
Katherine and Dylan are very close, and their chemistry is clear to see when they appear on interviews. The couple's relationship on screen didn't blossom to its full potential, but the two of them are best mates off-screen.
On 9th June, Katherine posted an Instagram photo thanking Dylan and his band for a great show. She attached the caption;
"So proud off @dylanminnette, you've been a rockstar since the day I met you, and @wallowsmusic absolutely crushed it last night!"
She had to learn how to talk with an American accent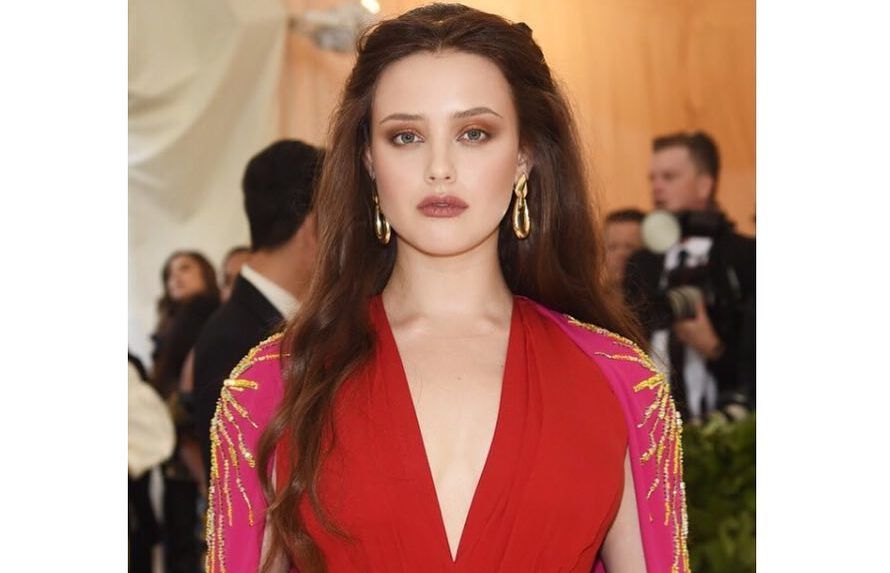 Katherine is from Australia, and her Aussie accent comes out clearly in her interviews. However, on 13 Reasons Why, she acted with a perfect American accent. After watching the film, it is hard to believe that she is from Australia.
Katherine told Jimmy Kimmel that she learns how to speak in different accents by watching other actors performing the accents on screen. It works for her, and in the end, she comes out with a perfect accent. However, she had to put in more work to nail her American accent.
Her perfect American accent resulted from vocal training. It allows her to switch to her American accent whenever she needs to. Her vocal training makes her a better actor and a great singer.
Selena Gomez encouraged her to become more active on Instagram
Selena Gomez played a major role in the production of 13 Reasons Why. The show is close to her heart since she has had her problems with depression. Selena has a great relationship with the cast, and this includes Katherine Langford.
Selena inspired Katherine to make her social media accounts public. Before that, Katherine preferred to keep her social media accounts private. She didn't want her social media presence to affect how she got roles in films. Katherine wanted to land roles because of her talent rather than because of her following on social media.
However, Selena showed her that social media is a great way to get close to fans. She also showed her that it's a great way to reach out to people. At the moment, Katherine has 14 million followers on Instagram. It will take some time for her to get close to Selena's following, which currently stands as 154 million.
Katherine is fairly active on social media, but she knows that social media can have negative effects. She opened up about social media on a series of Instagram photos posted on 6th February;
"…as someone who needed convincing to be on social media, I've definitely learned to appreciate how it's brought me closer to fans and closer to people from different parts of the world…that being said; I also see in a lot of you how much pressure and toxicity it can create."
Also Read: The Untold Truth Of Josephine Langford
---