Once a shy girl from Alabama, Victoria Osteen has grown immensely, shaking hands with dignitaries and inspiring millions of people. Pastoring the largest church in the United States is not easy. Nevertheless, Joel Osteen has managed to do it perfectly, meeting the needs of his 50,000 plus members.
In a time and age where churches have widely spread and evolved into sophisticated doctrines, the Joel Osteen ministry has remained relevant and legitimate as far as Christian disciplines are concerned. The Lakewood Church in Houston, Texas is renown not only because of its Televangelists (Joel and Victoria Osteen) but also because of its impressive size.
Joel, who has been in the ministry for more than 30 years now, started off in the wings of his father, who was the senior pastor. At the time, it only had 5,000 members. Notably, both Joel and Victoria were born and raised in Christian families.
However, there is much more to them than just being pastors. Victoria has had to go through some struggles as we shall see. Ultimately, we will learn about her upbringing, what she is all about, among other untold truths.
She had a solid foundation growing up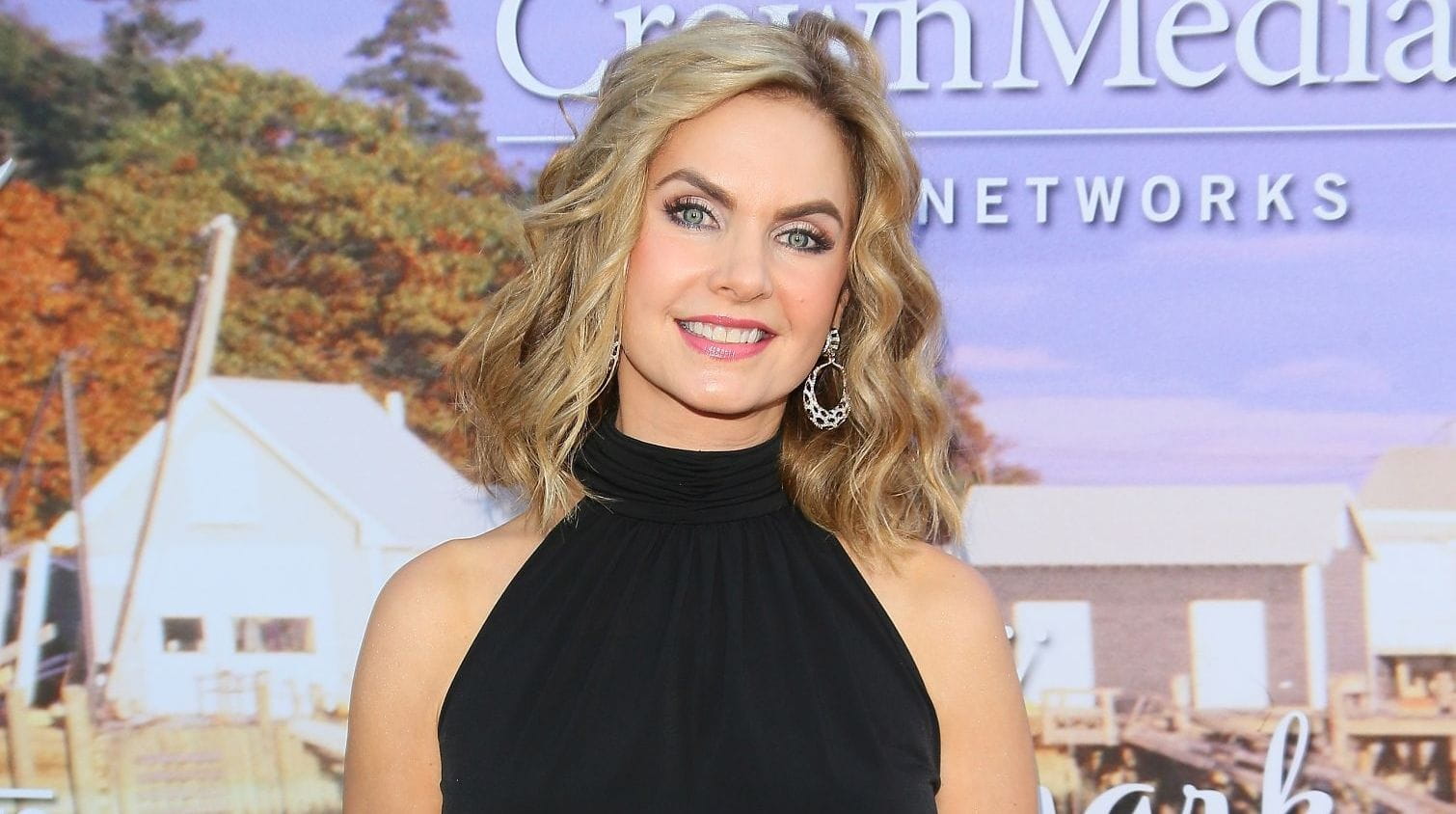 Born in Huntsville Alabama in March 1961, Victoria Iloff was raised in a strong foundation, full of hope and motivation. This was made possible by her inspirational parents. In essence, she started practicing the art of living right from an early age.
Her father was a learned mathematician working with General Electric, which was part of the popular Saturn Rocket project. Indeed, growing up was fun for Victoria especially since she lived near the Marshall Space Flight Center.
It's funny how she never developed a passion for space science like her day. At only two years, her family relocated to Texas, essentially because her father landed himself an esteemed job at the National Aeronautical Space Administration (NASA). As a result, Victoria grew up near the current Johnson Space Center.
Her parents not only showed her the importance of education and being stable financially but also introduced her to a higher divinity- Christianity. Victoria's mother had a passion for teaching kids at the Sunday School, while her father took up the role of a deacon. By attending the Church of Christ (which was an ordinary protestant church), Victoria formed a strong basis about her faith and belief, later building up to her calling as a pastor.
She was once a completely shy girl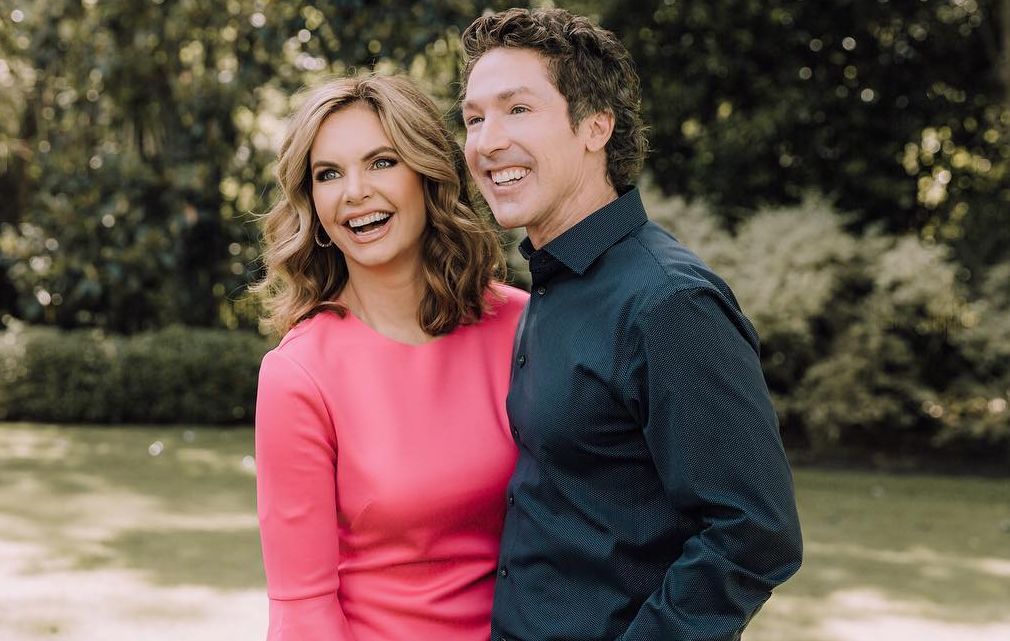 Growing up, Victoria seemed to have the fancy life every kid desired; but she too had her own personal challenges. Not only was she deprived of self-esteem, but also got terrified to interact with anyone outside her family.
Her lack of confidence was evident to everyone, but her strong-willed mother pulled her out of the storm. In recent interviews, Victoria often cites how much it affected her ability to make friends and even led to stigmatization at times. This went on even during teenage-hood.
Eventually, she turned her life around to become one of the boldest women to walk this earth. Barely at the age of 13 years, Victoria understood how important making a living was, and therefore joined the family business of selling jewelry.
Whatever her input toward the business was, she was truly privileged to learn such art while still young. Joel, on the other hand, is two years older than his wife and also came from a strongly religious family with multiple siblings. Both resided in the same city and it was just a matter of time before the two met.
For her, it was love at first sight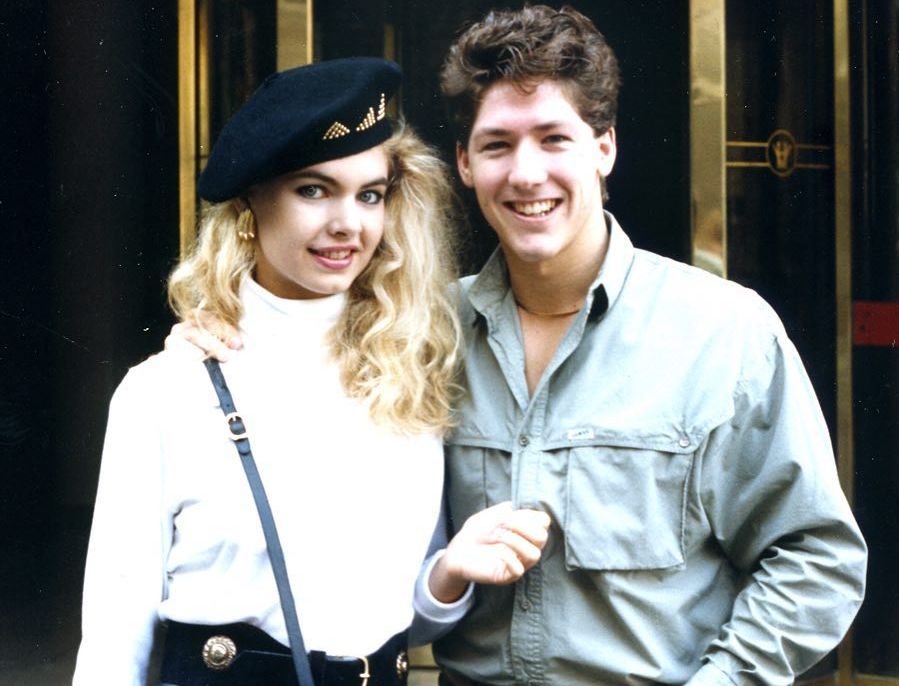 Incredibly, Victoria managed to balance her school and work-life and continued doing so even after joining University. She attended the University of Houston where she studied Psychology.
She was determined and motivated all through, albeit never finishing her course; No one knows why this happened. Over the years, she has maintained a private profile and has been quite sensitive on the people she lets into her personal space.
At the time of dropping out, she still worked at her family's Jewelry store, and this is around the time she met her husband-to-be. Similarly, Osteen had dropped out from the Oral Roberts University where he studied radio and television communications.
Despite his course being cut short, Osteen still got to practice his art in his father's ministry. For 17 years, he helped propel his father's ministry through Radio and Television. On one special day in 1985, he walked into The Iloff's Jewelry store to buy a new watch battery; and that is when he first laid his eyes on his wife-to-be.
According to past interviews, it was love at first sight for both Victoria and Joel. Shortly afterward, they had their first date by attending a church service together; a clear indicator of how passionate they were about church and Christianity.
Two years later (January 1987), the two tied the knot and have ever since had one of the best celebrity marriages in the US. Notably, their union has transformed many lives and inspired many more.
She is one of the world's greatest female pastors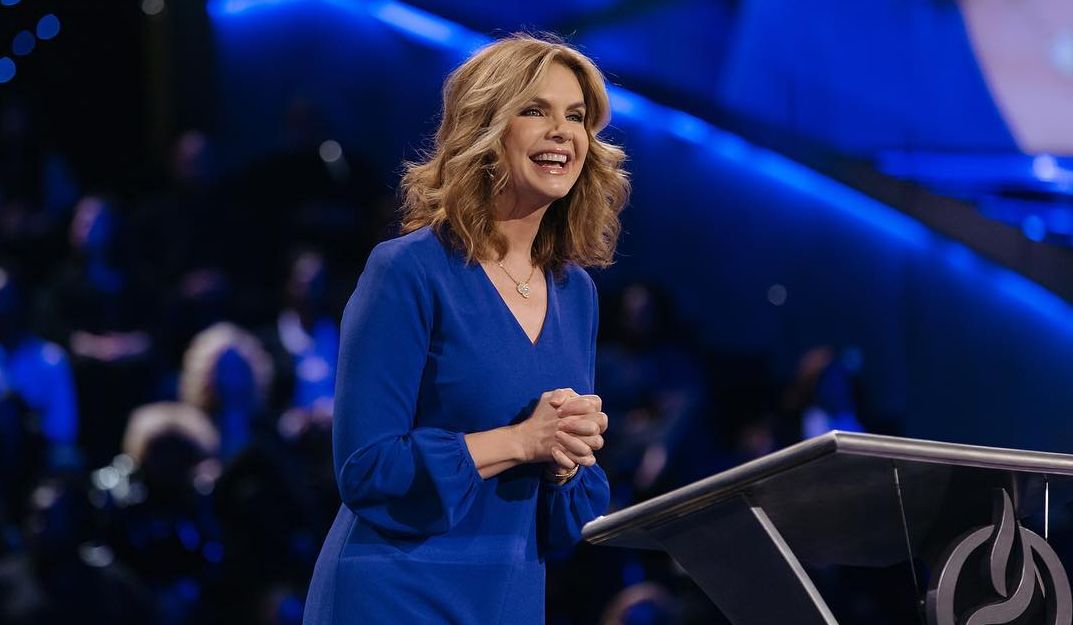 Growing up in a Christian family and having a father-in-law who used to pastor 5,000 people, it is no surprise that Victoria turned out to be a pastor as well. Not only did she follow her husband's footsteps, but also created her own unique method of using her ministry to transform women and children.
During his early 20s, Joel persistently declined to preach in his father's church, despite his numerous requests. However, in later years when his father- John Osteen fell sick, Joel took up the mantle and actualized his father's dreams. All this while, Victoria was by her side and she prepared herself for the great commission ahead of them.
Though incomparable to ministers such as Joyce Meyer, Victoria has managed to stand out among most pastors' wives and show the world that women too can preach the good news. By channeling what she went through as a child, she has been able to build most children and women who may have fallen into depression and hopelessness.
Ever since Joel and Victoria took over as the senior pastors at the Lakewood Church, the church members multiplied by ten and the church became the biggest in America. Victoria rose to stardom and used her sphere of influence for the best. In case you didn't know, the church was previously the basketball court for the NBA Houston Rockets; its renovations only cost over $100 million.
Whilst Joel continues to preach his inspirational messages, Victoria works tirelessly to support his calling and keep the family intact behind the scenes.
She has two children with Joel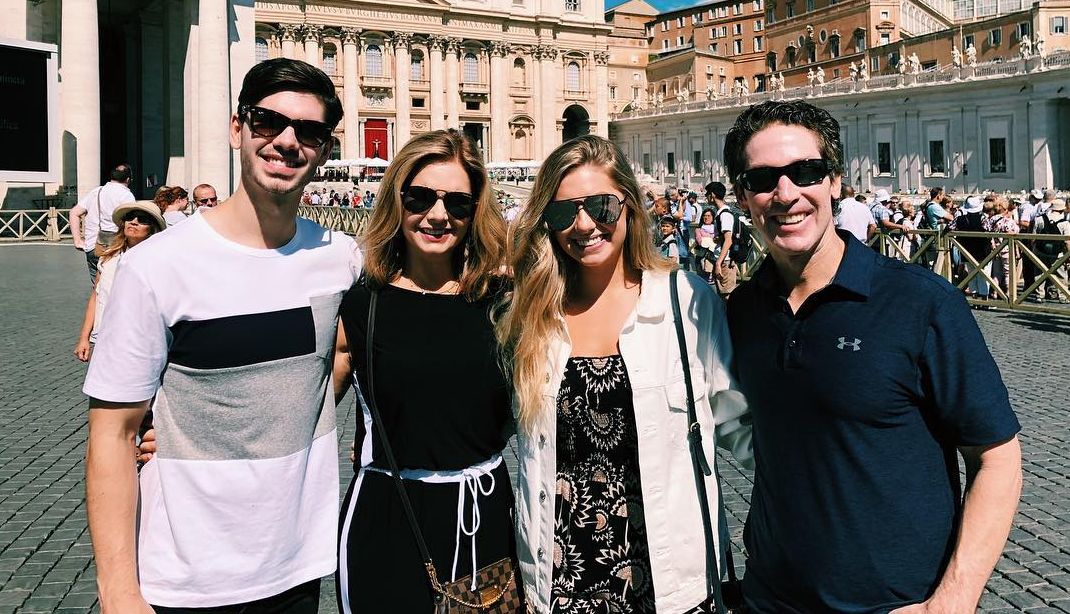 All her life, the pastor grew up learning the importance of nurturing and supporting kids. In essence, she developed motherly instincts even before getting her own children. In the 1990s, the couple was blessed with two kids- a son called Jonathan, and a daughter- Alexandra.
Even as a pastor, being on the spotlight could spark some controversies every once in a while. Aside from the popular Joel Osteen criticism for his method of preaching, Victoria has fallen victim to scandals and naysayers.
In 2005, she had to handle a lawsuit filed against her on the basis of harassment. This happened when she supposedly got into a minor argument with a flight attendant. Luckily, she had done nothing wrong and won the case; thanks to the few witnesses who testified. If anything, Victoria came out stronger than ever after the incident. Her husband, on the other hand, stuck by her side, showing the world how much united they were.
Due to such celebrity drama, the Osteen family have tried keeping their personal lives out of the public eye, and have so far maintained a good reputation.
We cannot know for sure whether the two children will take after their parents, but we do know that they are active in the church. Alexandra sings at various church events while Jonathan plays in her mother's band. Such an active family!
She is an author and also appears in Radio shows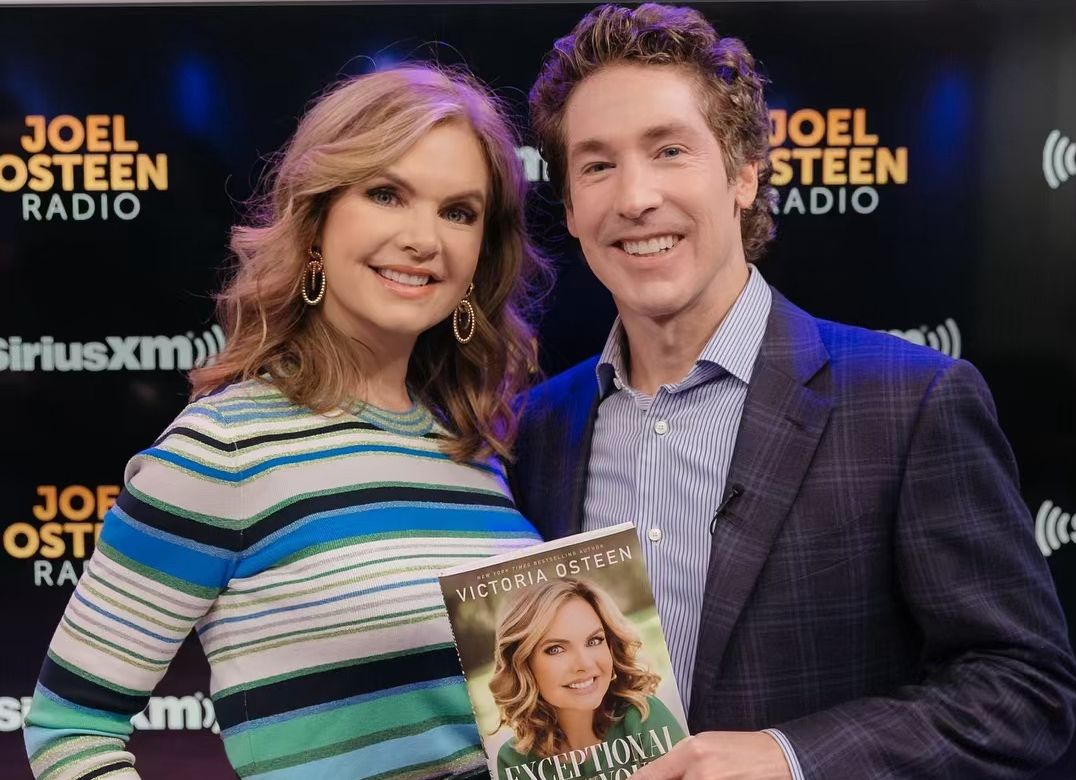 Victoria's skill and talent are not only limited to preaching and nurturing people. She propels positivity through word of mouth and through writing. Like her husband who has sold millions of copies of his bestseller books, Victoria also has a couple of high ranking books such as: Love your Life (2008).
According to past interviews she has mentioned how she focuses on educating people, more so children beyond the scope of the school system. In her famous book Unexpected Treasures, she creates an epic adventure for kids using vivid illustrations, drawings, among other captivating things. At the moment, she has a book deal (5-year contract) with Schuster, to write and publish over 10 books for kids.
The combination of superior writing and passion for her art makes her one of the few living embodiments of purpose-filled lives. According to past testimonies, parents who have introduced their kids to some of her work have been able to create a more interactive atmosphere at home.
In a church that harbors more than 45,000 people each week, you can only imagine the number of lives she has transformed. On top of that, she has been invited to different Radio talk shows such as the Houston station 89.3 KSBJ where she regularly propels the Good news.
DayStar Television Network also airs her one-hour-long broadcast using a live feed on the internet. This is just to show how much wisdom and respect she has amassed in the US alone. Globally, she reaches millions of people each month.
She is an ambitious Philanthropist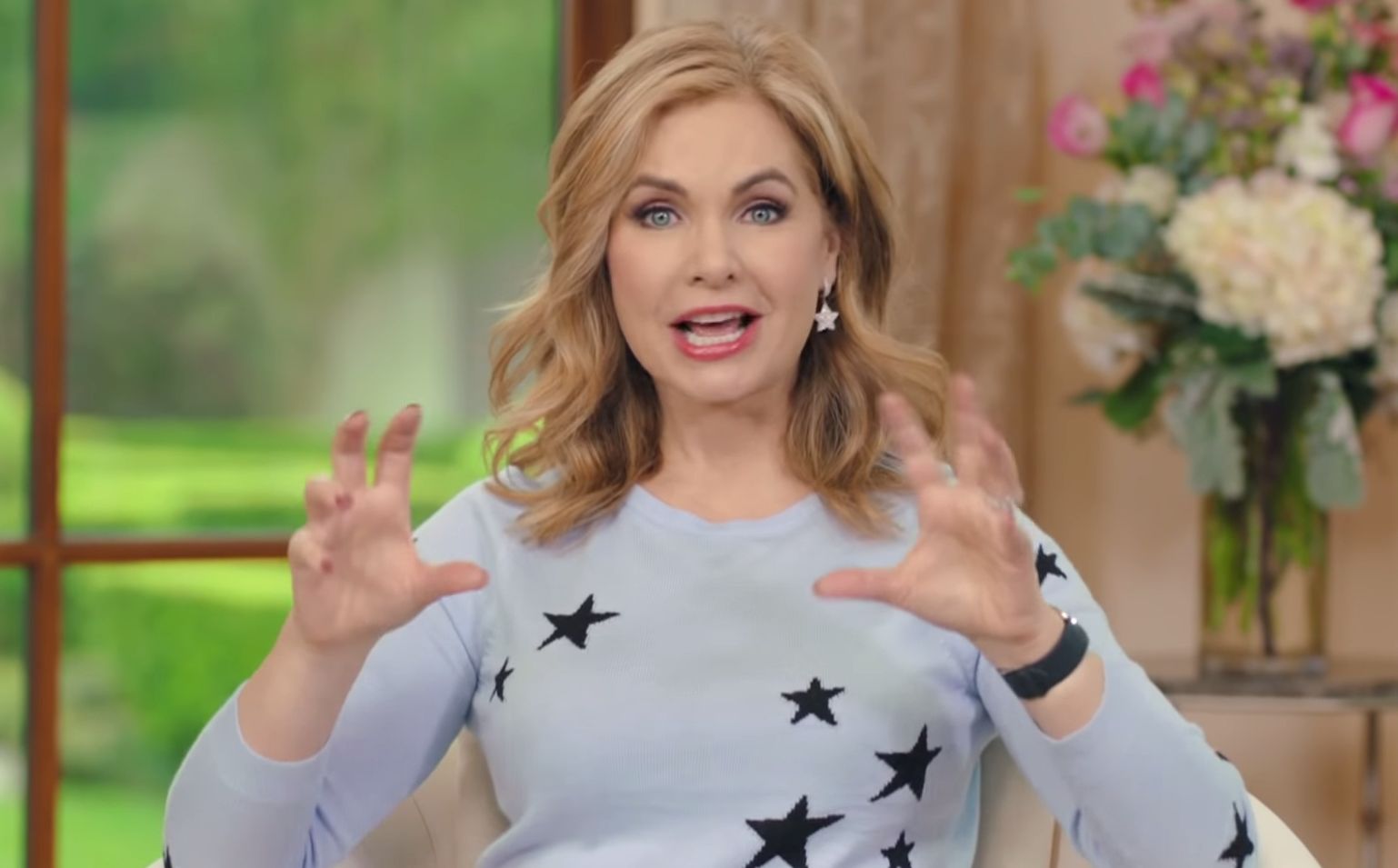 Victoria Osteen is one of the people who will go down in the history books with numerous achievements. She has surpassed most female inspirational icons intellectually, spiritually and even money-wise.
Ever since she came into the limelight, she has been a glimmer of hope to many; partly because of the many philanthropy projects she has been involved in. She has heavily invested in a global shelter – The Bridge, that mainly deals with battered women and the less fortunate in society.
Also, she plays a key role in a charitable organization known as Feed the Children as well as the Generation Hope project that provides day services to people in different cities.
These are just a few examples of the many good deeds she has done to the society at large. She fully supports her husband and motivates anyone she comes across. Overall, she loves creating awareness and learning new things so as to enrich her speaking engagements.
Victoria has been consistent in delivering her work and has been recognized even by dignitaries such as former US president Barak Obama and his family.
With the Joel Osteen ministry growing by the day, we hope to see the Lakewood church co-pastor expand her ventures and inspire more people. There is still much more to see from her!
---