Gordon Ramsay is a British chef known for his intense and no-nonsense attitude when it comes to preparing dishes. Ramsay rose to fame after starring in the 1998 miniseries Boiling Point. By 2004, he was one of the most famous chefs in the UK.
Ramsay's reality TV persona is hot-tempered and a frequent user of expletives. He has played leading roles in reality shows such as Hell's Kitchen, Kitchen Nightmares, MasterChef, and 24 Hours to Hell and Back. According to Ramsay's wife, Tana Ramsay, Gordon is much warmer and kinder than he is on reality television.
Tana and Gordon have been married for 24 years now, and their relationship is as strong as ever. This piece will look at Tana and Gordon's relationship, the couple's children, the trying times that the couple has faced, and Tana's career.
Tana started dating Gordon after breaking up with Gordon's close friend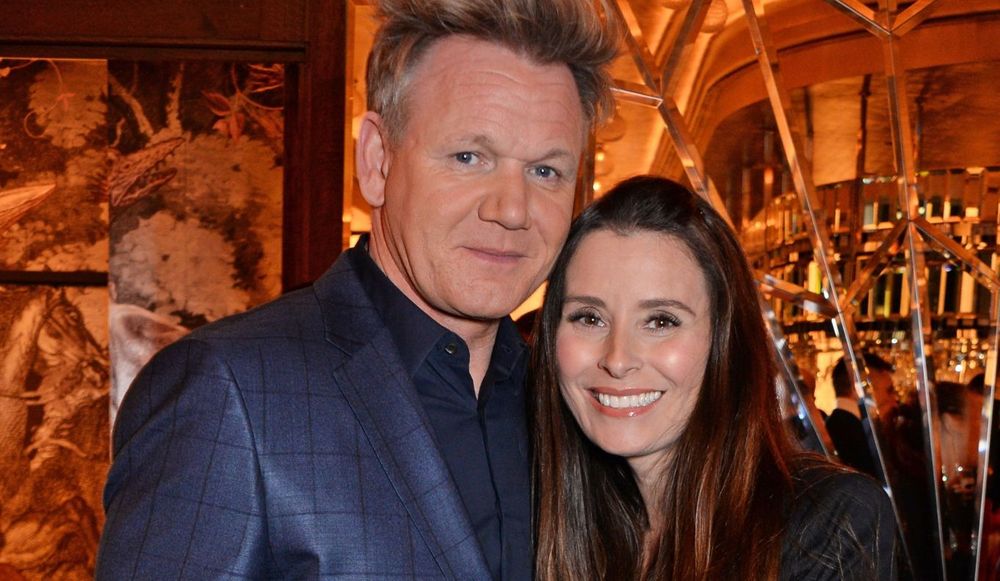 Cayetana Elizabeth Hutcheson was born on 23rd August 1974 in Croydon, Surrey. She spent the early years of her life on a farm in Kent. As she grew up, she participated in her father's business before pursuing her dream of becoming an educator. Tana was trained to use the Montessori Method of Teaching.
Ramsay and Tana met when she was 18 in 1992. Gordon was attracted to her, but she was dating one of Gordon's friends. Respectfully, Gordon took a step back, but when Tana and his friend broke up, he made his move. Ramsay swept Tana off her feet on their first date, but it was initially difficult for them to keep dating.
Gordon worked 16-hour shifts, and so the couple had to meet at odd hours. Tana told The Sun:
"I would work, come home, sleep, and wake up again when Gordon finished work. We'd meet up in the small hours. That was the only way we could be together, and we really wanted to be together."
Ramsay and Tana got married several days before Christmas in 1996.
The couple's first children were born via IVF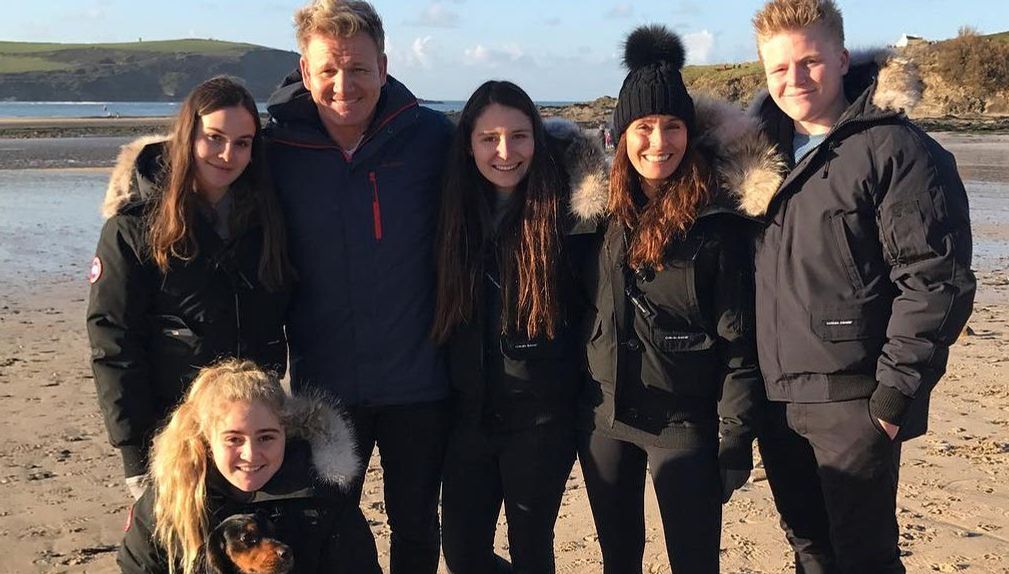 After Ramsay and Tana got married, they had trouble conceiving. Tana discovered that she has polycystic ovarian syndrome while Gordon had a low sperm count. He told James Corden on The Late Late Show:
"I had a very low sperm count on the back of standing in the kitchen for that length of time close to the stove."
Thankfully for the couple, IVF worked, and they welcomed their daughter Megan in 1998. About a year later, the couple welcomed twins Jack and Holly. A couple of years later, they welcomed Matilda into the world.
She suffered a miscarriage before the couple's fifth child Oscar was born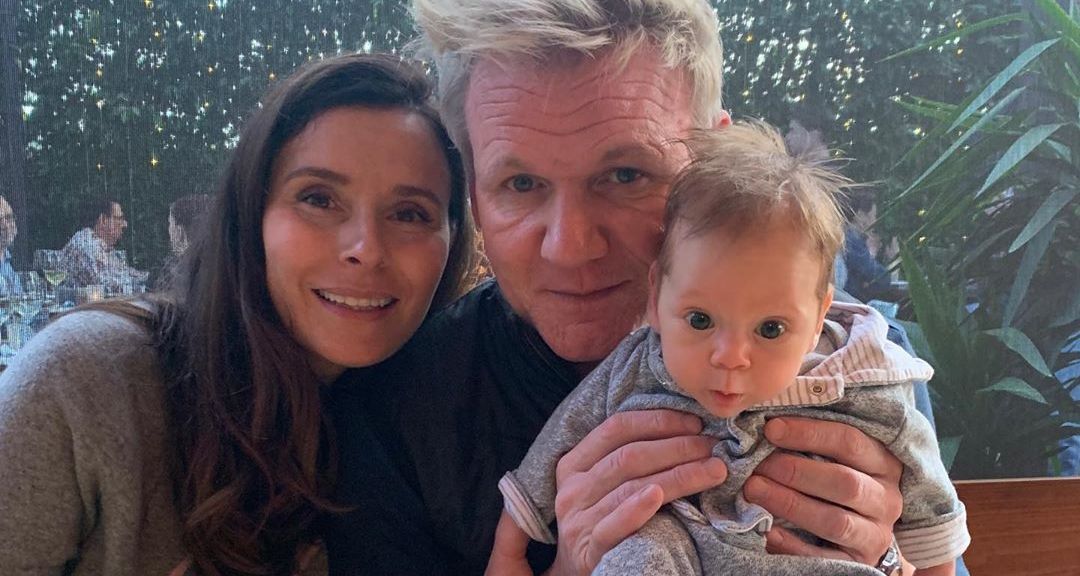 In May 2016, Gordon told James Corden that he and Tana were expecting another child. A month later, Gordon sadly announced that Tana had a miscarriage. He wrote on Facebook:
"Hi guys, Tana and I want to thank you so much for your support over the past couple of weeks. We had a devastating weekend as Tana has sadly miscarried our son at five months. We're together healing as a family, but we want to thank everyone again for all your amazing support and well wishes. I'd especially like to send a big thank you to the amazing team at Portland Hospital for everything they've done. Gx."
The couple's eldest child Megan ran the 2017 London Marathon in memory of Tana's miscarriage. The family completed their healing process after Tana welcomed Oscar in April 2019. Oscar's birth was different because Tana asked Gordon to be present during childbirth. Gordon told Jonathan Ross that he fainted during his first birthing experience. He said:
"This time around, I was there and I absolutely crapped my pants. I fainted. I was sat there and Oscar popped out through the sunroof and then they sort of throw you on him and he's screaming and I fell back, the nurse grabbed me."
The members of the Ramsay family share a tight bond which they regularly display on social media.
Tana wouldn't have survived losing Rocky without Gordon's support
In an interview with Loose Women, Tana talked about coping with the loss of her son, Rocky. She revealed that Gordon wasn't around when she gave birth to the couple's four children, but he was there when the couple lost Rocky. 
"Gordon was with me throughout that entire process and there's no way I could have done it without him right there by my side," Tana said. Ramsay then attended the birth of their son Oscar. 
The loss made Tana, who was previously reserved, open up more about her life. She said: "It's really made me, what has happened has made me come out of my shell. Naturally, I'm a bit more of a private person but through different things we've gone through, like losing our little boy Rocky."
On the fifth anniversary of her miscarriage, Tana paid tribute to Rocky through Instagram. The post coincided with Baby Loss Awareness Week. 
"If all had gone as we hoped yesterday 14/10/21 would have been our little boy Rocky's 5th birthday, the day he was due not the day he was actually born when he was too little to survive," Tana wrote.
Tana acknowledged that it wasn't meant to be but stated that the family shall always remember Rocky' with a heart bursting with love and many, many tears.'
Tana's post featured a quote telling people to speak to people who've lost children as they remain haunted by their loss. "What you're reminding them of is that you remember they lived. And that is a great, great gift," the quote read. 
Tana isn't ruling out welcoming baby number six with Gordon
"Do you know, the problem is that I so love babies but I think I'll still be saying that when I'm in my 70s!" Tana told Hello! She'd spent 2020 taking care of her toddler Oscar and had enjoyed the experience.
Having raised four children before Oscar, she had plenty of experience on how to deal with baby number five. "Being an older parent and having done this before, you have a way of sitting back and relaxing more and laughing with them," Tana said. "The other thing for me is I had four of age four and under, so to have one is certainly easier."
Due to the coronavirus, Tana had extra pairs of hands at home to help her, which made her work easier. Oscar also benefited from having his older siblings around as they acted as playthings when dad and mom weren't interested. "So if someone says 'no', he literally moves onto the next and tries to get his way with them," Tana explained.
Tana won't rule out baby number six and maybe even number seven. "I don't think there's ever a time when I'll go, 'Oh my god never, ever, again," she explained. One of the highlights of lockdown was watching Tilly teach Gordon TikTok dances.
Tana has poorer coordination compared to Gordon, so she stepped back and watched in amusement as Gordon struggled to bust the moves. "Do you know how long it takes her [Tilly] to teach him to do like a two-minute dance?" Tana asked. "She has the patience of a saint."
She stood by Gordon after he was accused of being in a seven-year affair
In late 2008, professional mistress Sarah Symonds claimed that she had been in a seven-year affair with Ramsay since 2001. Symonds made the claims after releasing her 2007 book, Having an Affair? A Handbook for The 'Other Woman'. The book's description on Amazon reads:
"… a cynical yet intimate journey into the mind of the serial adulterer. It reveals the mental gymnastics of having an affair, and is a 'SIN-tillating' read for women and men alike! This book will enlighten everyone involved in a triangle of deceit, making them savvier and saner, sooner and shaking up marriages the world over."
Sarah was a professional who'd had an affair with former MP Jeffrey Archer. Gordon denied having an affair with Symonds, and he apologized to Tana for the news. Tana accepted the apology and remained in the marriage.
Her dad went to prison after falling out with Gordon Ramsay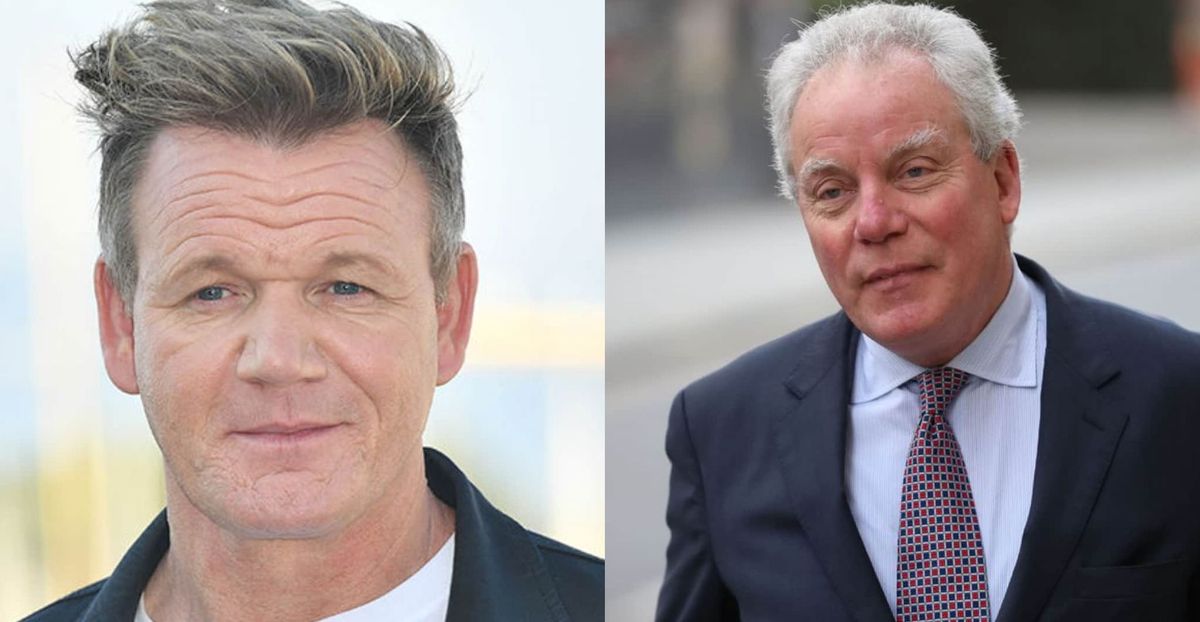 Tana's dad, Chris Hutcheson, was influential in Ramsay's rise a top chef. He funded Gordon's first restaurant, and he managed Gordon's businesses up to 2010. In 2010, Gordon accused Chris of embezzling more than 1.5 million pounds and hacking into Gordon's computers.
In 2017, Chris was found guilty of hacking company computers to steal information. He was found guilty alongside his two sons Adam Hutcheson and Chris Hutcheson Jr. Chris went to prison for six months after the incident. According to Gordon, the event brought his family close together. He told The Daily Mail:
"We had our family to protect and you become territorial. We looked after each other. And it's actually brought us – me, Tana, and the children – closer than we've ever been before."
She owns a salon and has starred in several reality shows
In November 2011, Tana announced that she was done with being a stay at home mum by opening a salon known as All About The Girl. Gordon took a step back and allowed Tana her space to shine. However, he refused to take part in some of the treatments at the salon. According to The Daily Mail, he said:
"Tana asked me to go and have a wax all over, which is apparently the thing to do now for men. She also wanted me to have my eyebrows plucked but I refused. I'm sorry but chefs should not have their eyebrows plucked. I'd rather singe them from flambéing a crepe."
Tana might not be the reality TV star that her husband is, but she has some experience in that arena. In 2010, she appeared on ITV's Dancing on Ice alongside Stuart Widdall. Tana has been the presenter of the food show Market Kitchen, and in 2014, she appeared on the American version of MasterChef. She also stars on her daughter's CBBC show Matilda and the Ramsay Bunch.
---