Dating a chef is quite an uphill task due to the odd working hours. Now both you and your partner working in a restaurant makes the dating game even more complicated. Gordon Ramsay, the "Hell's Kitchen" star confessed on how difficult it was for him to take the woman he loved out on a date because of the many hours he had to work in the kitchen, sometimes up to fifteen hours a day.
His girlfriend on the other hand also had a tight schedule as well, but they were determined to make their relationship work, and they made efforts to meet as often as they could, sometimes even in the wee hours of the morning.
Their efforts did pay off because Gordon and his wife Tana Gordon have been together since 1996 and despite facing many challenges in their marriage, they have somehow managed to rise above the waters and are still together and in love. Having met way before Gordon Ramsay became a celebrity chef and the star of MasterChef, Hell's Kitchen, and a host of other shows. Tana Ramsay has been his cheerleader seeing him rise in his career, opening several chains of hotels and winning awards.
It is therefore only prudent that we tell the untold story of this amazing lady who calms the nerves of the most "terrifying" chef on TV. Therefore, let's dive in together as we get to know the untold truth about Tana Ramsay.
She grew up on a farm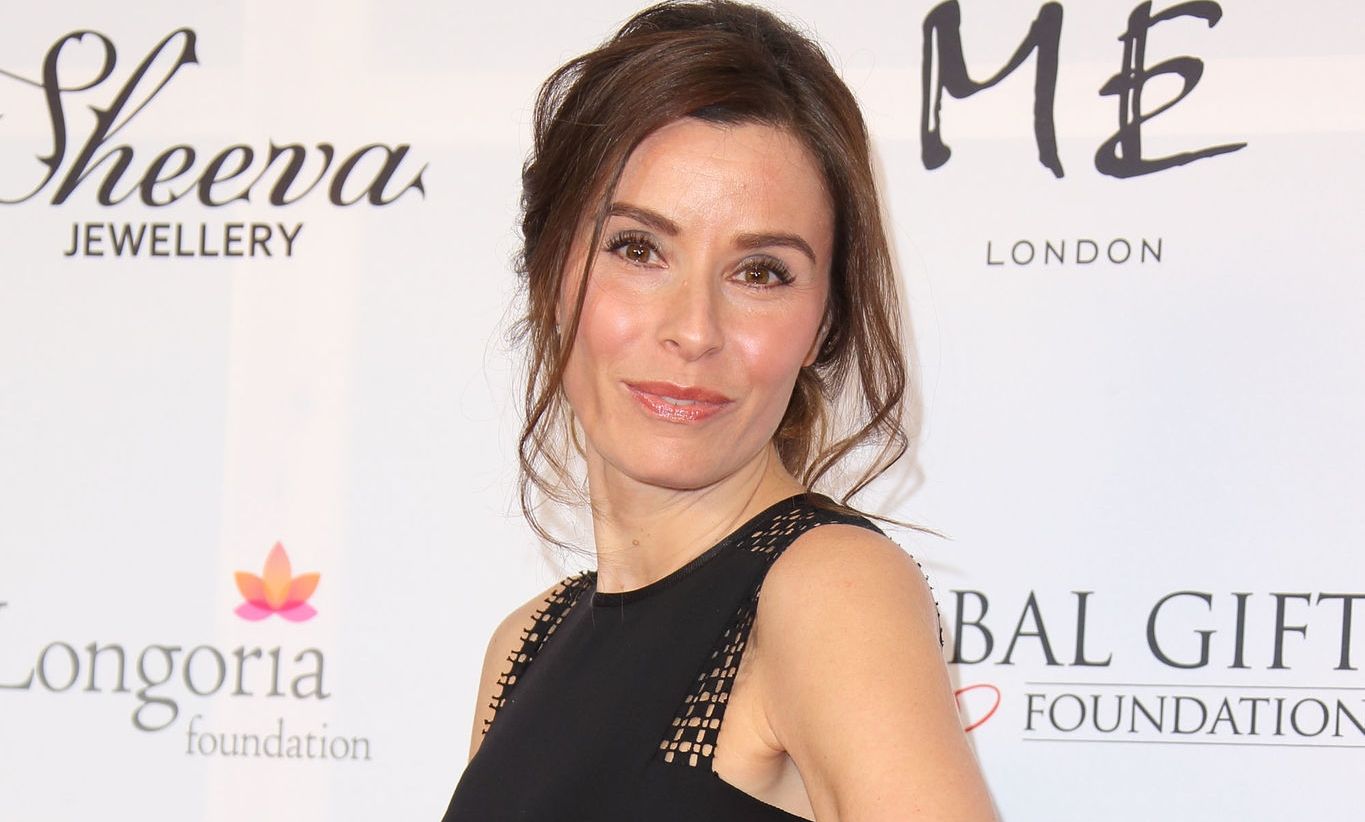 Tana Ramsay is a country girl. She was raised in a Kent farmhouse by her father Chris and her mother, Greta. She has very fond memories of her childhood, and she especially talks about her mum, who she says loved cooking and was always in the kitchen. She even recalls the green cooker that her stay at home mum used to prepare all their meals. She enjoyed working on the farm with her mum and recalls waking up late at night to help lambs deliver safely.
She paints a picture of a mum who loved her family and whose life revolved around cooking fresh meals to a point where she preferred to make her cheese and wine at home. Her father, on the other hand, had his own company and kept himself busy as he commuted to London every day.
She was born in 1974, and she hardly uses her full names Cayetana Elizabeth Hutcheson. She has three older siblings, and although she doesn't share so much about them, they are said to be a very tight family.
When she turned 16, they all relocated to London, and that is where she studied for her A levels at Holland Park comprehensive. She loves children and her desire at that early age was to study for a career that would involve working with children, and that is how she discovered Montessori. She would go to college at night to study the Montessori system of education and work at "Le Pont de la Tour," a popular restaurant in London at night. It is no wonder that she married a chef.
They met when she was dating his best-friend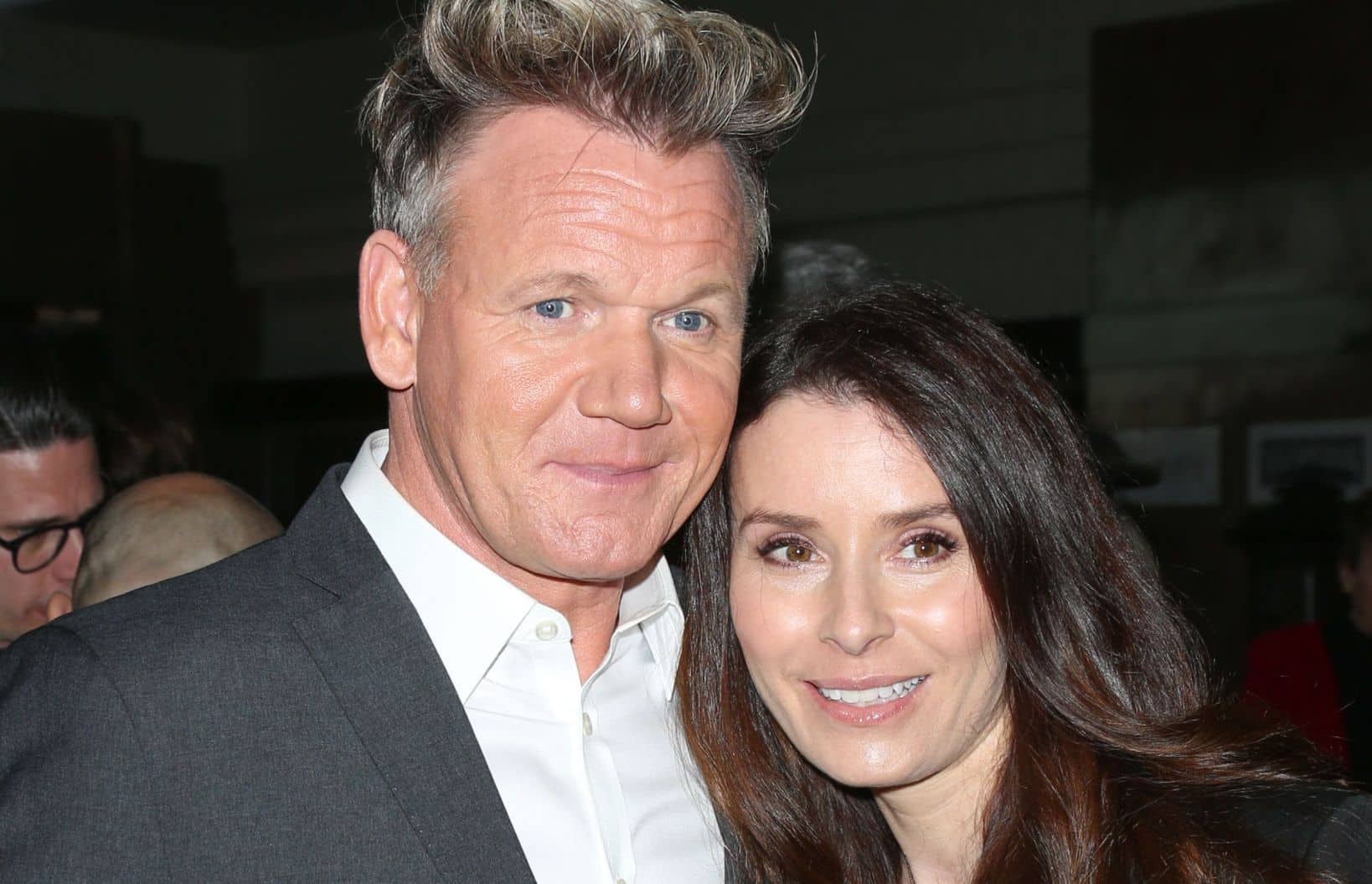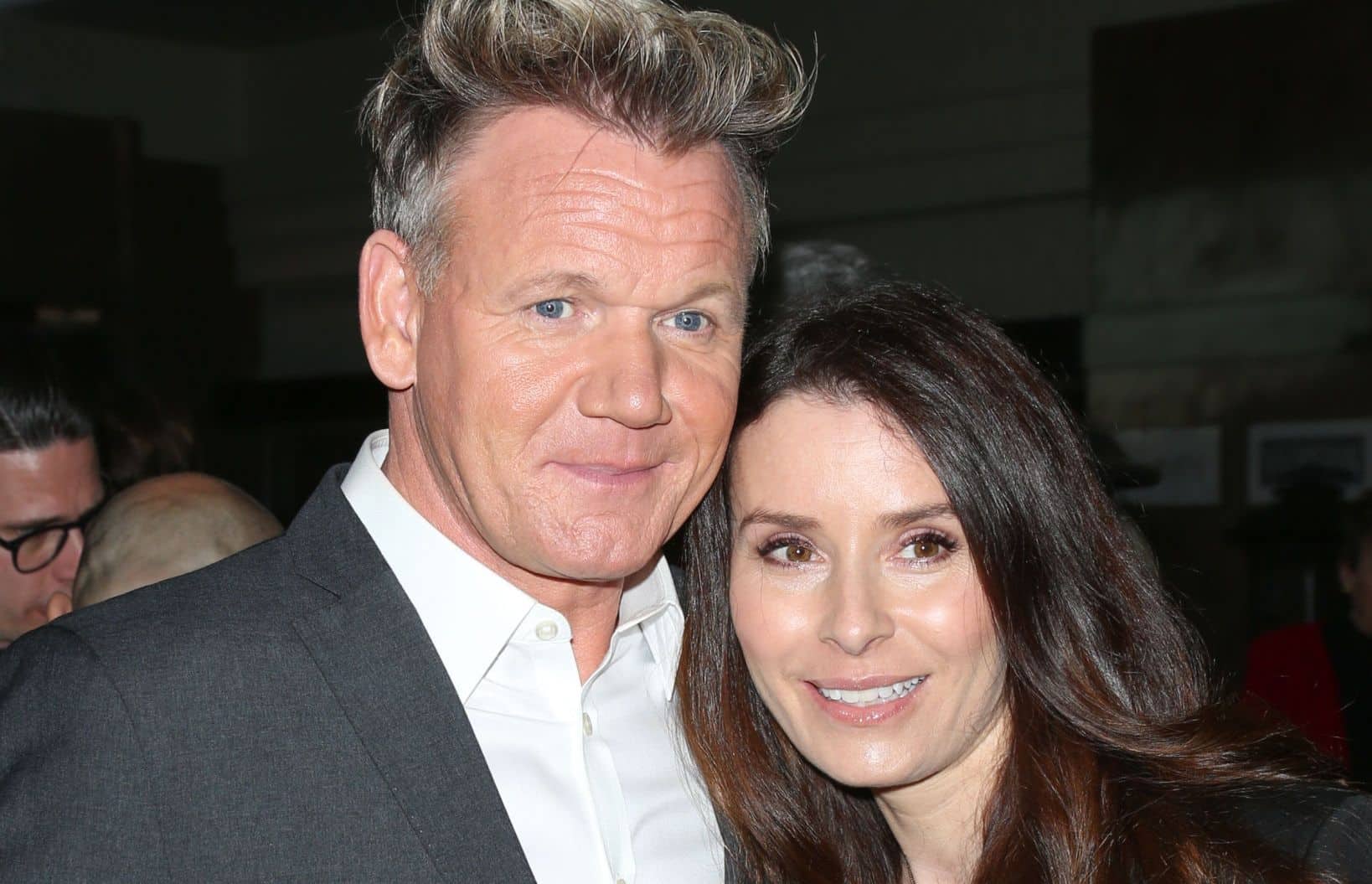 When Gordon met Tana, she was already involved with someone else, and therefore, he did not make any moves although he confessed to having really liked her. She was dating one of his best friends and also the head chef at "Le Pont de la Tour" – Tim. The two first met in 1992 when Tana was 18 years old and Gordon 26. She claimed not have liked him at the time and found him quite arrogant. When she met him the second time at a flat where she shared with a friend, and where Gordon packed his motorbike he somehow convinced her to go out with him, and they officially started dating in 1992.
It was not always easy for them to meet, but their determination to be with each other worn the day. They dated for four years, and in December 1996 they tied the knot. They later went to Hawaii for their honeymoon and since they were not celebrities at the time, very little is known about their wedding and honeymoon. However, Tana recalls that the airline lost all their luggage, forcing them to wear the same clothes for a week during their honeymoon.
She had difficulty conceiving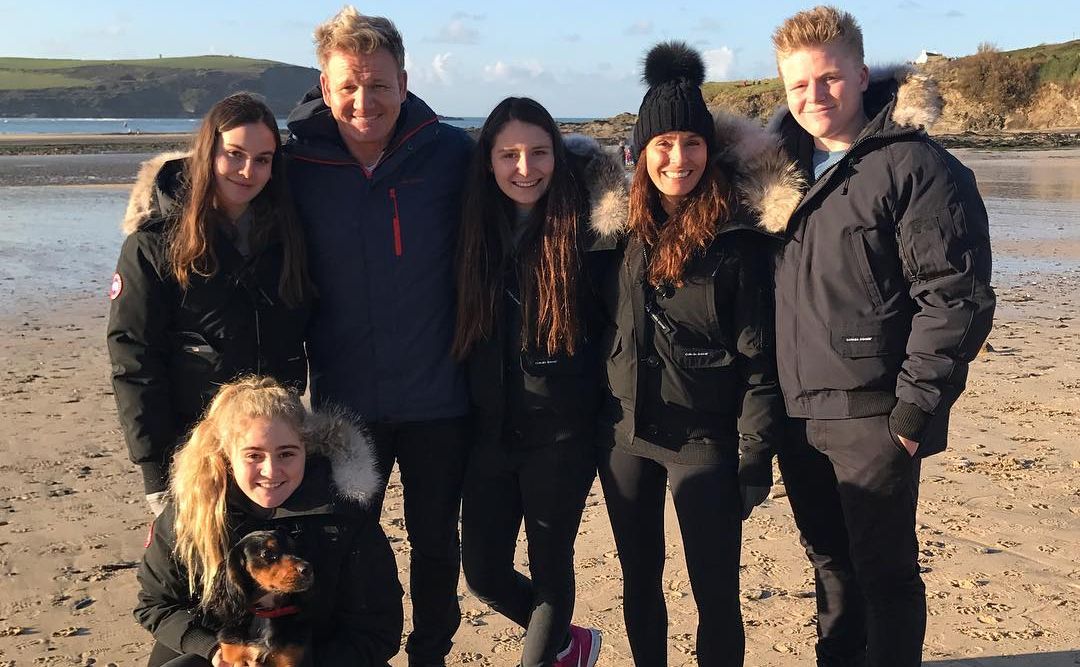 This couple has faced a lot of challenges in their marriage with the very first hurdle being Tana's struggle to have a child. After trying for a while, they sought the services of a doctor who diagnosed Tana with a poly-cystic ovarian syndrome, and Gordon was found to have very low sperm count because of being in a kitchen for an extended period next to a cooker.
When they were dating, one of the things they had agreed on was to have many children, and they wanted to start a family immediately. This news, therefore, devastated the couple, but they did not give up and sought IVF treatment.
The treatment was successful, and they got their first child Megan in 1998. As if to recover for lost time and fulfill their desire of having a large family, they had twins, Holly and Jack two years after Megan. Two years later, they had Matilda. Tana, who was working as a kindergarten teacher, had to quit her job and become a stay at home mum. She clearly was becoming her mother's daughter.
She had a miscarriage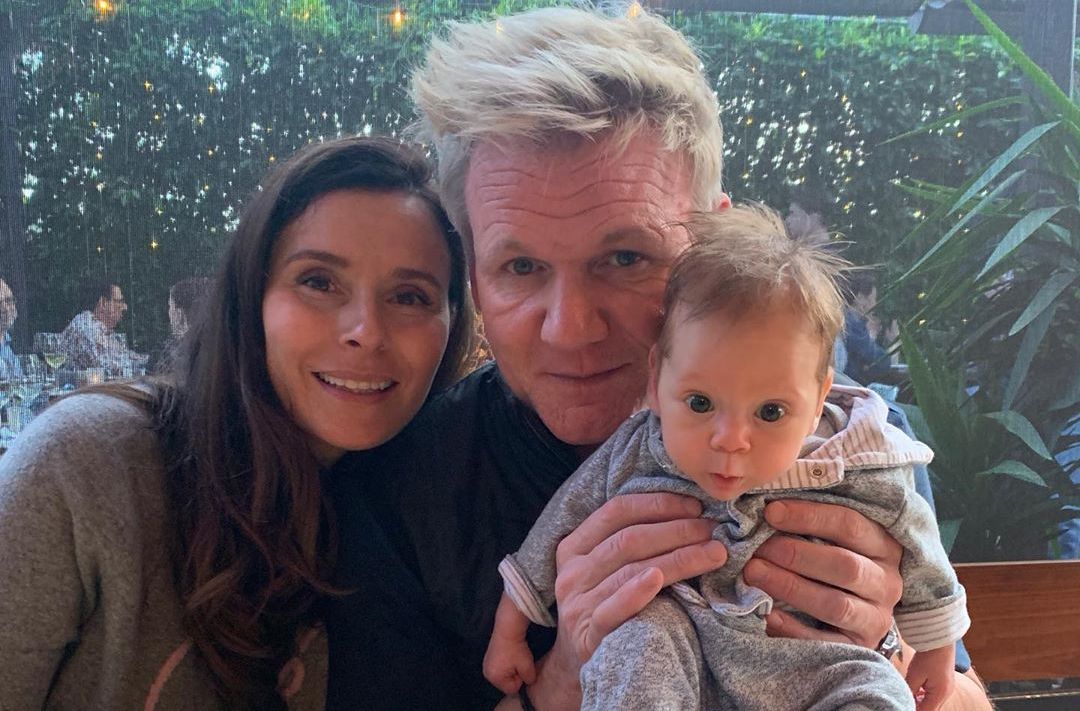 In 2016, the couple revealed they were expecting their fifth child. She, however, had a miscarriage when she was five months pregnant. This completely devastated the family, but they stuck together and supported each other during the difficult period.
After the tragic loss, the couple set up a foundation called The Gordon and Tana Ramsay Foundation, which works with hospitals like "Great Ormond Hospital.
The main aim of the foundation is to raise funds to support kids who get hospitalized for a long period. Gordon and his daughter Megan even participated in the London Marathon of 2017 in memory of the miscarriage and to help raise funds for the foundation. The couple has been able to provide modern medical technology through the foundation. The funds they raise also helps in offering accommodation to families whose kids are hospitalized, thereby allowing them to stay near their children while in hospital. It is incredible how they turned the tragedy around and are still making a positive impact out of such a significant loss.
Tana and her husband welcomed their fifth child Oscar James Ramsay, three years after losing their son. The whole family is very excited about the additional member of the family, and they have already opened up an Instagram page for him.
She is an author – she owns a salon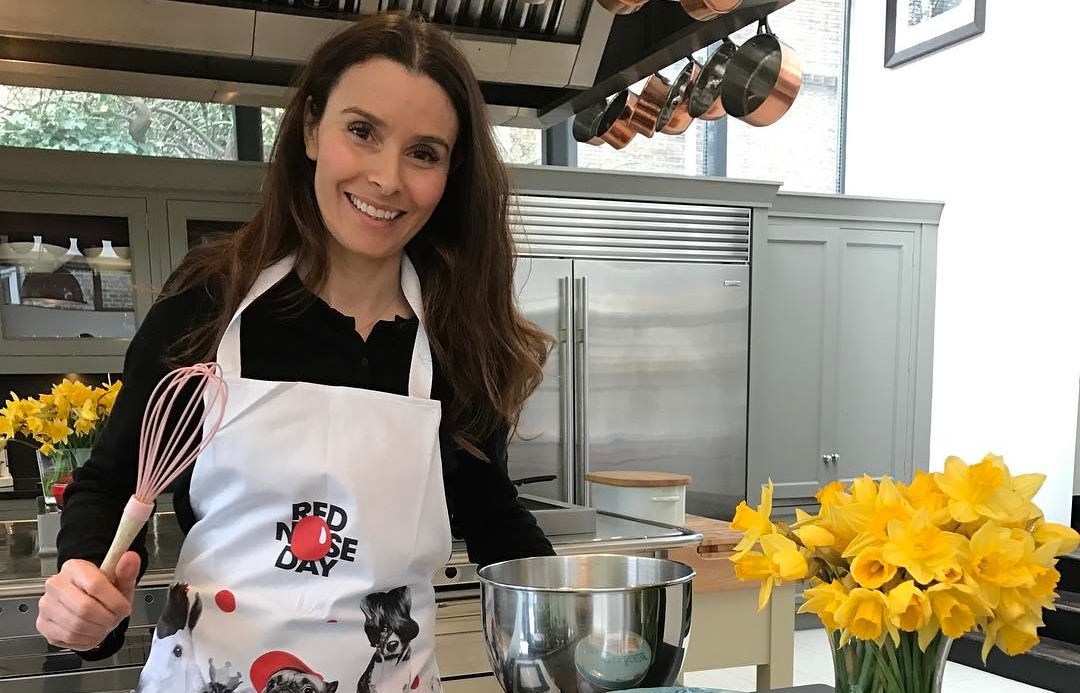 Besides being the wife of a celebrity chef and a full time mum to four children early in her marriage and now five children, Tana has written five books on food. She has been criticized of not having any authority to write cookery books since she has no formal training in cooking with a lot of people arguing that the only knowledge she has about food is being married to a chef.
Her books are, however, not based on the technicalities of cooking gourmet meals, but the simple ways of coming up with the day to day food for a mum with a large family. Her experience as a stay at home mum with a large family does, therefore, give her authority to author books on cooking, and her children have actually attested to her being a better cook than their celebrity chef father.
The books she has written are Home Made: Good Honest Food Made Easy, Tana's Kitchen Secrets, I Love to Bake, Tana Ramsay's Family Kitchen and Tana Ramsay's Real Family Food: Delicious Recipes for Everyday Occasions.
Just as the titles suggest, the books are about coming up with simple meals that satisfy the whole family. She shares recipes on how to fix quick breakfasts when the kids are late for school, to rushed lunches and dinners. If you are keen on eating a healthy meal, then these books have all the tips and information.
She also runs her own beauty salon called "All about the girl," which is based in London. This down to earth lady has also presented a food show called "Market Kitchen" besides staring in her daughter Matilda's TV show.
Her Husband had an affair – her father also had an affair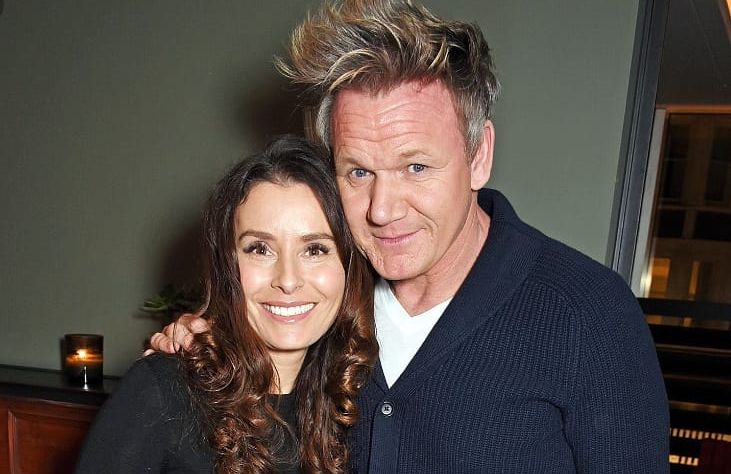 Allegations of cheating can shake even the strongest marriage. Even when the claims are dismissed as rumors, families can break because of such kind of rumors.
Tana's marriage faced such allegations when in 2008 a woman by the name of "Sarah Symonds" claimed to have had an affair with Gordon for seven years. She claimed to have met Gordon in 2001 at a night club in London, and they started a secret affair. She said they would meet in London and Los Angeles, where they would enjoy stolen moments. Sarah Symonds, who is a "professional mistress" claims to have met Tana at a function where Gordon was officially opening his Connaught Hotel in the year 2002.
Gordon defended himself and refuted all the allegations. The "mistress" on the other hand accused Gordon of lying and said they had engaged in phone sex on multiple times and she claimed to have explicit pictures of the same. In their last meeting, which happened in 2008, she claimed to have brought along legal sex drug.
Even after denying the allegations, Gordon did not take any action against the so-called "mistress" which left many wondering how honest he was. He, however, apologized to his wife and being the loyal woman that she is, she forgave him. Gordon, in turn, made an announcement in 2009 that he wanted them to renew their vows, which many believe was to show the world that he was still in love with his wife. We are still waiting for that renew many years later.
At around the same period that she was battling with her husband's cheating, she found out that her father had a secret family complete with two children. These allegations destroyed her. To have the two men that she trusts the most lie to her was quite a betrayal of loyalty. To make matters worse, her husband Gordon knew her dad was having an affair and kept it a secret from her for 18 months apparently to protect her.
Her husband put her father to jail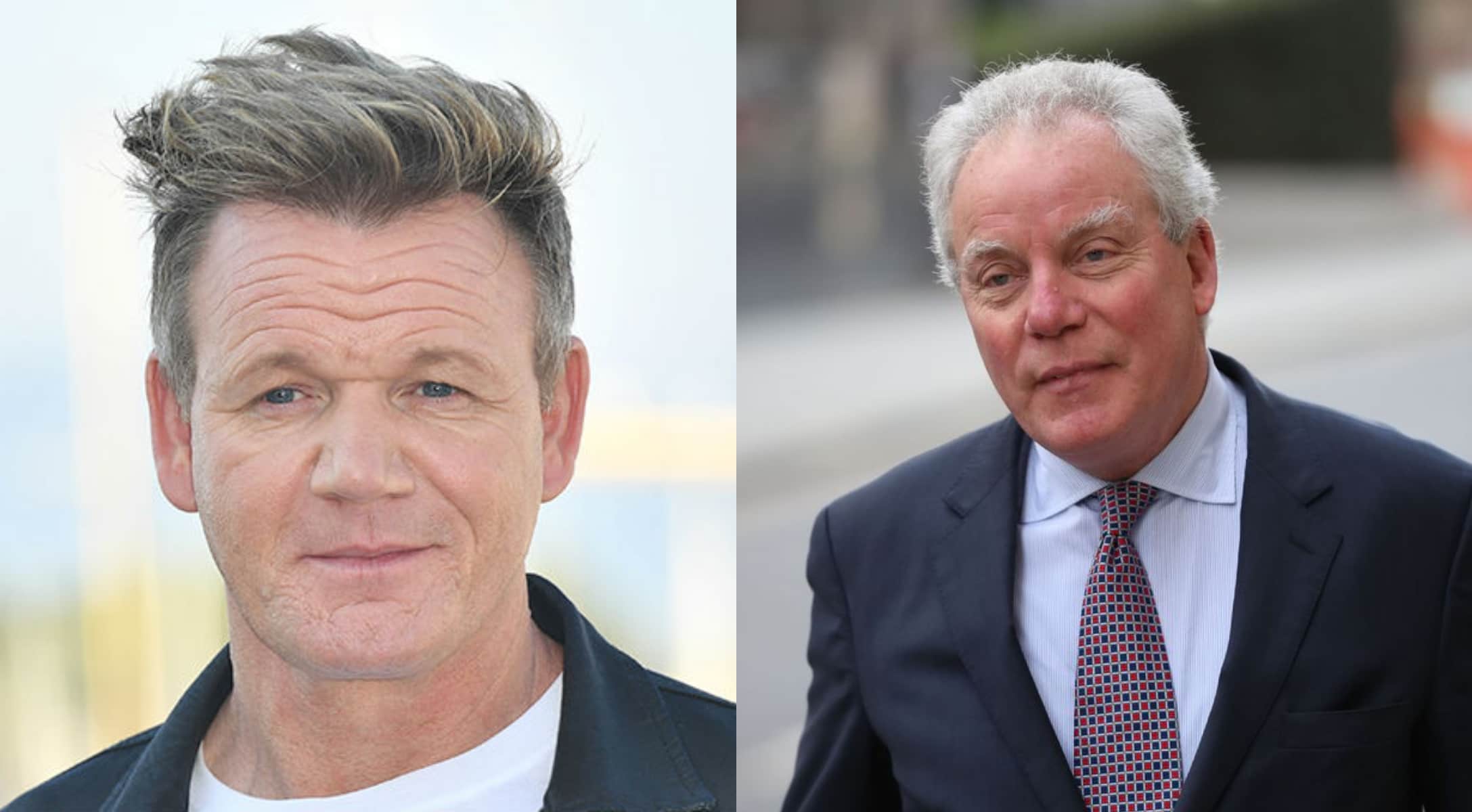 As if an affair was not enough hurdle for her to deal with, she had to deal with her father's financial fraud. Gordon and his father in law Chris had joined hands to open his first restaurant. They continued working closely together to grow their business. Chris was however discovered to have been hacking into Gordon's computer.
In 2010 Gordon discovered that his father in law had embezzled 1.4 million pounds from the company and he sacked him. However, Chris continued hacking into the company's computers at the time when they were having a dispute, and he was jailed for six months.
This was a difficult time for the whole family and Tana is quoted to have said she was shocked by the events. The family however stuck together with their main agenda being to protect their children. She is indeed a phenomenal and loyal woman who puts family first. This incident also separated her from her mum and siblings for a whole year, which she says was not an easy time for her and her children.
She loves to jog – she cries while jogging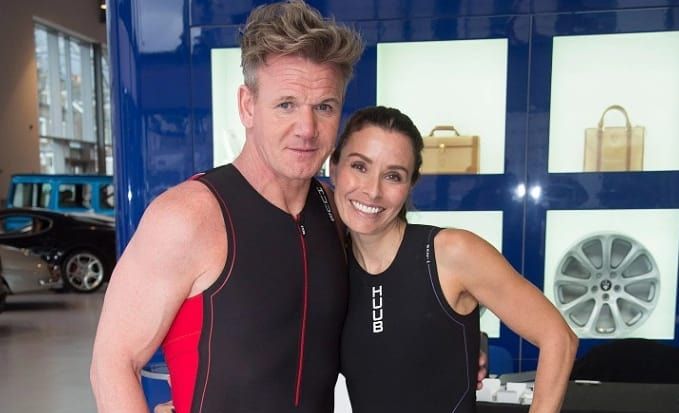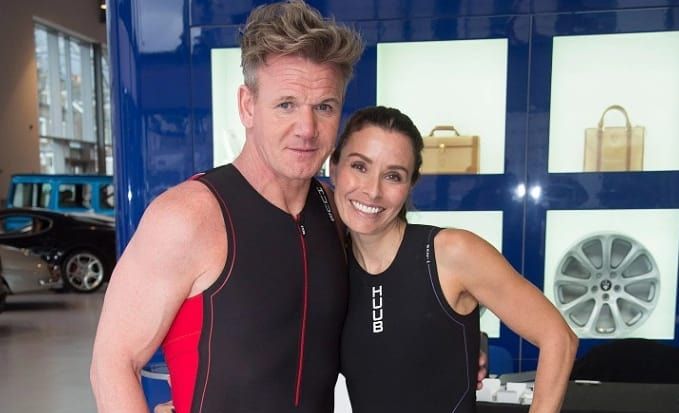 The 45-year-old mother of five children has kept herself healthy and active. She also confessed in an interview that jogging helps her release emotional tension and allows her to be sad when she needs to and deal with stress. She said she cries out loud while running and that this has helped her to be in control of her emotions. She enjoys listening to music while jogging and says that she does not have unresolved issues since she deals with them while jogging.
She also uses jogging to spend quality time together with her husband away from the house, and it helps re-connect them after a week of separation. It also helps re-ignite the fire that first brought them together. If you are stressed, take a jog or better still hop on to that bike and enjoy a morning ride.
With a roller coaster of a marriage that has withered all kinds of storms and is still standing, this mother of five is quite a strong person. She may not be out there on TV like her husband, but this is where we can conclude that besides a successful man is a supportive, strong, and loyal woman.
When the whole world was watching her and urging her to leave her husband, she stood by him and proved her loyalty.
She has endured a lot and has had to pay a lot of emotional price for choosing to stay at home and raise the children. We can only watch and see what happens next for this amazing lady as she takes on the role of a mother again which she has confessed to being an exciting time for her especially now that her children are all adults now. We also look forward to more books and journals from her.
Also Read: The untold truth of John Stamos' wife – Caitlin McHugh
---