Doja Cat (real name: Amalaratna Zandile Dlamini) arrived at the 2021 VMAs prepared to make a statement. The host let her outfits for the night do most of talking. As she accepted her award for Best Collab, Doja wore a worm-inspired outfit that made her look a lot like Heimlich from A Bug's Life.
She swapped that outfit for another which featured a chair for a hat and a dagger hanging on the belt. Her final costume was perhaps the most memorable: Bird feet paired with a salmon Pilgrim's hat.
Cat stole the show during the 2021 VMA's. Let's look at her parents and upbringing.
Doja's dad was slammed on social media for being absent in Doja's life
Doja's father, Dumisani, is a famous South African singer, producer, and actor. He met Doja's mother during his time in the US, and they had two children. Dumisani claims that he left the USA because he was homesick, and wanted to return to South Africa.
He further claims that he wanted to move with the family, but it didn't work out. Dumisani is famous for playing Crocodile in the film Sarafina and Chester in the show Yizo Yizo. He also played parts in Stander, Operation Delta Force, and Drum. Dumisani seems to be quite proud of his daughter, and he comments a lot on her social media posts. He talked about Doja in an interview with TshisaLive:
"Beautiful girl [who goes by] the name Doja Cat, she's singing with Nicki Minaj. If you google you will see, it's D. O. J. A. C. A. T, she's one of the best singers now in America. That's my daughter."
Dumisani lavishes a lot of praise and attention on Doja, but must social media users see it as a desperate attempt to re-enter Doja's life now that she is famous. Doja thinks that it's a bit weird that Dumisani actively comments on her posts, but she doesn't hold any grudges against him. She thinks that she inherited her talent from Dumisani. Doja told XXL:
"God bless him. He's so talented. If I get any ounce of anything of talent and dancing, it's from him."
Dumisani denied that he's never met Doja and stated that he's spoken to her one on one
In April 2020, Doja's meeting with Whoopi Goldberg went viral as the pair discussed Cat's father. "I'm just thinking about my dad 'cos he was in Sarafina! And yeah. So, seeing you and meeting you is the craziest thing," Doja told Whoopi.
"I ain't get to meet him but you did," Doja told a visibly surprised Goldberg. Whoopi remembered the part that Dumisani played and assured Cat that he is a really good man.
Per The Source, Dumisani responded by stating that he'd been trying to connect with Doja long before she became popular. He rubbished Doja's assertion that the pair have never met, referring to the statement as a 'made up thing.'
"I have tried to search for my baby and the company that runs her entertainment has been blocking me," Dumisani said. He believes that Doja's management company fears that Doja will disappear if she meets her father. Dumisani added that he's spoken to Doja:
"She got hold of me. We spoke. We connected. Now, at this time when she is there and on top, she has to grab the world's attention, especially in S.A. because she's South African and her daddy is here."
Doja's mom inspired her musical style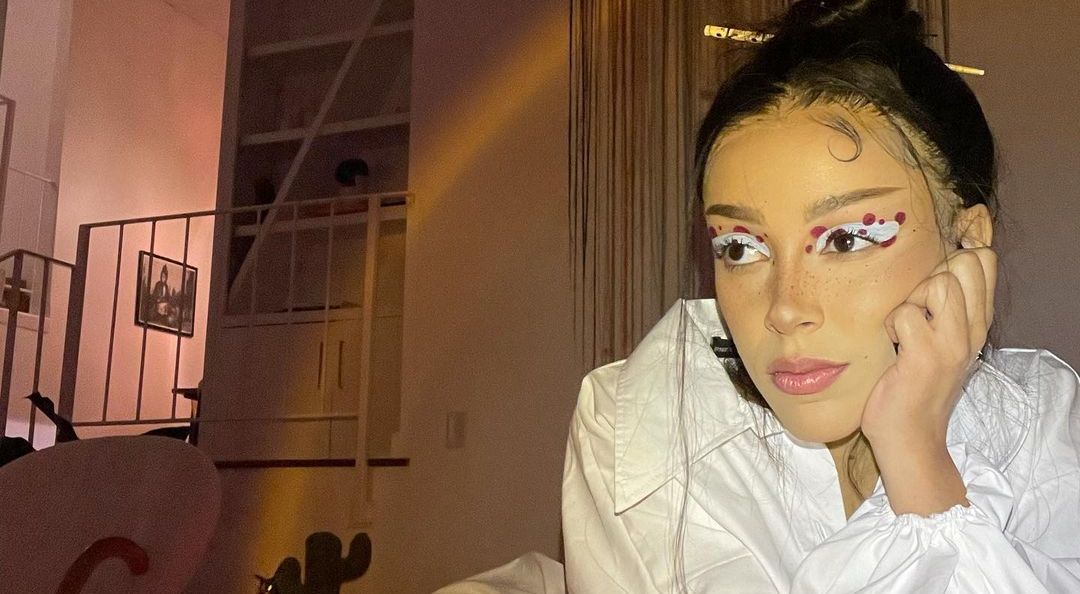 Doja was raised by her mom, Deborah Elizabeth, and she drew her musical style from the songs her mom used to play. According to Doja, Deborah loved hip-hop, and it was surprising to her because her mom was white. Doja stated in episode 31 of The Hotbox:
"I'm Jewish, my grandma's Jewish, she's white, and she was never exposed to music like that until she started meeting people and was like, wow I really love this. Once she had me, she would play a lot of Erykah Badu, a lot of Fugees, and Jamiroquai and Seal, Earth, Wind, & Fire, Alice Coltrane, a lot of stuff like that…"
Deborah was also a painter, and it helped inspire Doja's creativity. Doja knows that she has siblings scattered across various cities, but she is appreciative of the small family unit she grew up around. She told The Fader:
"It's always great to have both of your parents in your life and all of your brothers and sisters and everybody loves each other, but like, shit isn't like that sometimes."
Doja told Dazed that she has both of her parents to thank for her success:
"My mom was a painter and loves to sing behind closed doors. My father is a South African actor who danced in Broadway musicals for Lion King. I took a little bit of everything from both of them."
---