Adam Sander is an American actor and comedian famous for starring in comedy films. Before he became a Hollywood hotshot, Sandler was a Saturday Night Live cast member. Sandler's films have reportedly earned more than $2 billion in box office sales.
Conversely, Adam has experienced his fair share of failure. Some of his films have attracted criticism from fans and critics alike. The critics haven't slowed him down, however. In early 2021, he signed a four-movie deal with Netflix worth over $250 million. With an exceptional performance in Uncut Gems, Adam also demonstrated that he can perform outside the comedy genre.
Read find out more about Adam Sandler's wife, Jackie Sandler.
Jackie swapped modeling for acting and has made numerous minor appearances in films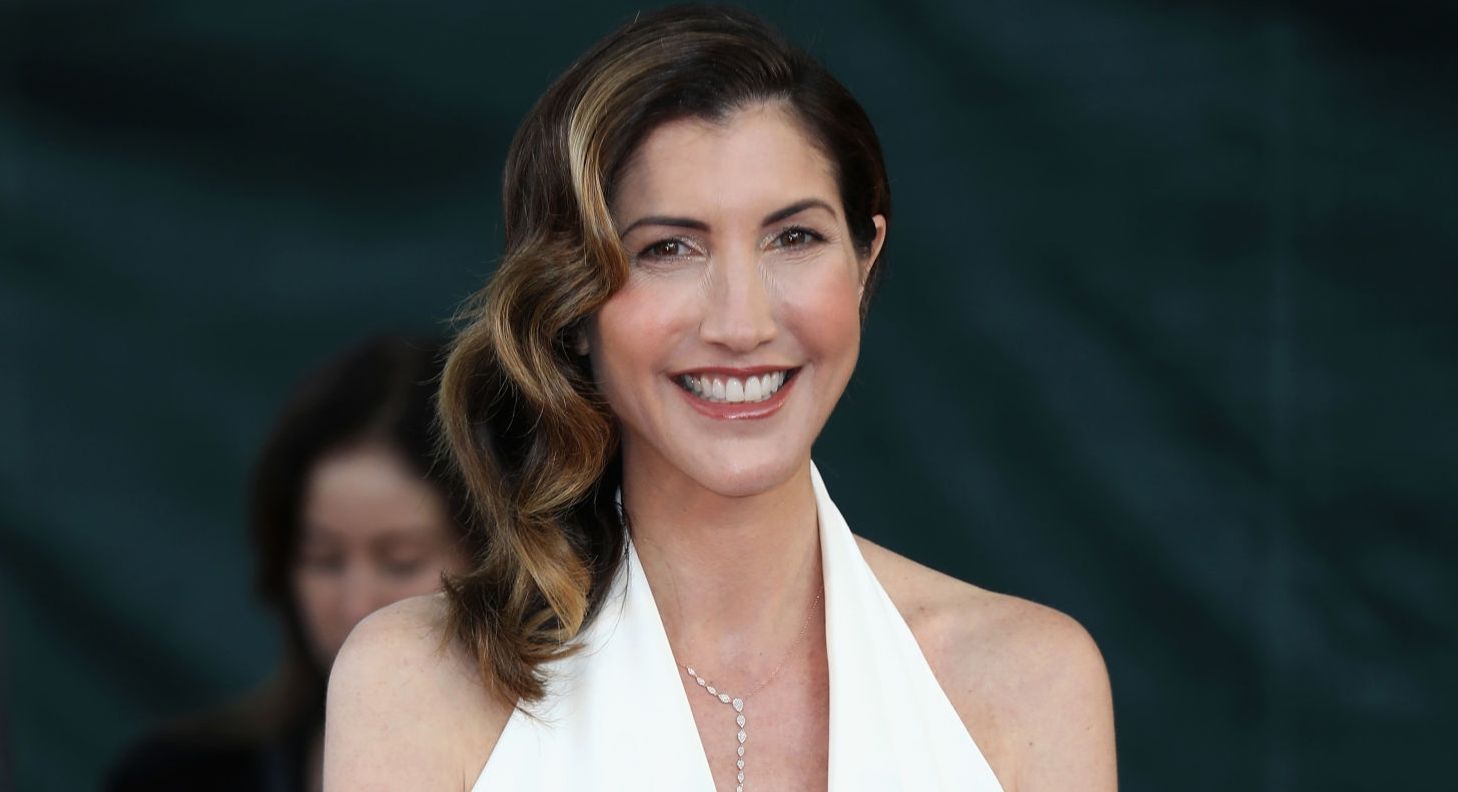 Jackie Samantha Titone was born on 24th September 1974 in Coral Springs, Florida, to Lila and Joseph Titone. Samantha's parents' divorce in the 1990s dragged on for seven years, and Samantha remains estranged from her father. She started modeling during her time at Marjory Stoneman Douglas High School.
After graduation, Samantha moved to Brazil to pursue modeling, and she was quite successful. However, her career trajectory changed when she met actor and director Rob Schneider. Rob offered Jackie her film debut in the 1999 film Deuce Bigalow: Male Gigolo. Schneider also introduced Jackie to Adam Sandler.
Adam then offered Samantha the role of a waitress in his film Big Daddy. Since then, Samantha has appeared in numerous cameo roles. Some of her film credits include Little Nicky, I Now Pronounce You Chuck & Larry, Bedtime Stories, The Do-Over, Grown Ups 2, and many more.
She converted from Christianity to Judaism before marrying Sandler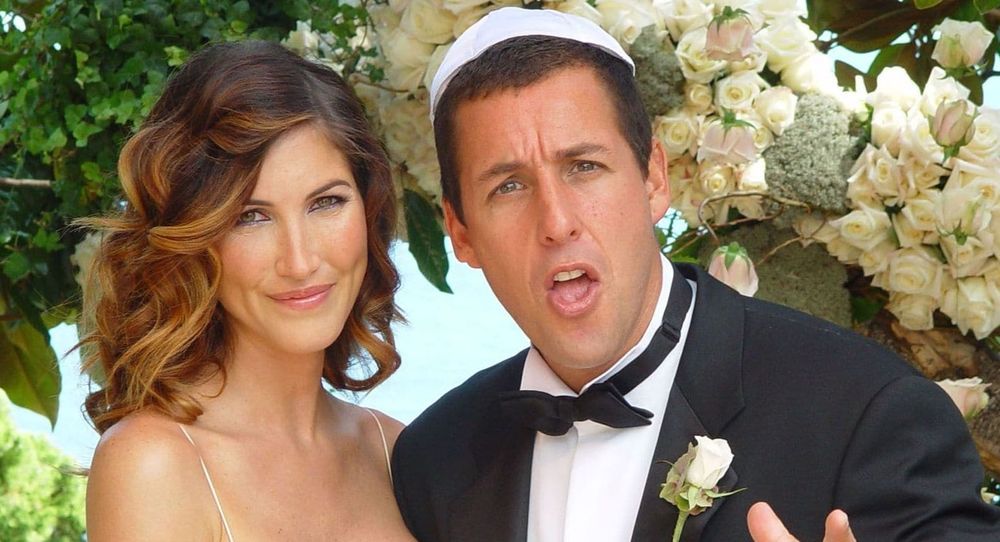 Jackie and Sandler met on the set of Big Daddy, and they were dating before the movie came out in June 1999. Samantha was raised Christian, but in 2000, she converted into Judaism. She took the huge step to take to ensure that she had a smooth relationship with Adam.
In June 2003, Sandler and Jackie wed in a Jewish Ceremony held in Malibu. The star-studded ceremony featured celebrities such as Rob Schneider and Jennifer Aniston. Adam has talked about the importance of his religion. He told Howard Stern:
"I'm proud of being a Jew and that's what I am, I get that from my father and mother. I'm very pro-Israel."
On 31st July 2021, Adam and Jackie will celebrate 23 years of friendship and love. "22 years ago today we locked eyes and feel deep," Adam captioned a 31st July 2020 Instagram post. "Look forward to the next 22, young lady. Love you my forever girl."
Jackie and Sandler daughters Sadie and Sunny aren't fans of Sandler's acting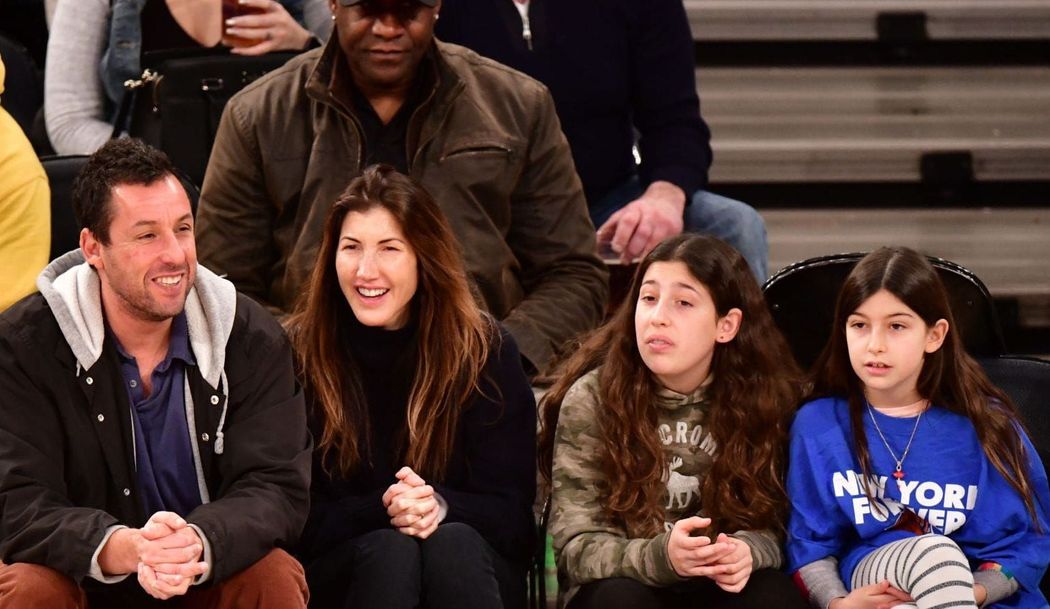 Three years after the couple's June 2003 wedding, the couple welcomed Sadie on 6th May 2006. Sunny was born on 2nd November 2008. Jackie, Sandler, and the children regularly appear together on the streets of Los Angeles. Sadie and Sunny are keen on following their parents' footsteps into acting. Sunny has appeared in Pixels, Blended, and Jack and Jill. Sadie has appeared in Grown Ups, Blended, and Hotel Transylvania.
However, the sisters aren't fond of their father's acting. Adam told Ellen in 2017:
"They beg to see them. They're like, 'Please, it's not fair! Let me watch your movies. Those people always yell things at you on the street. I don't know what the heck they're talking about.' I'd say about 20 minutes in I see them tuning out, and then I hear them. They're nervous to say it, but [they're] like, 'Can we watch something else?'"
The kids want to have careers independent of their father's influence. Adam told People: "I hear sometimes in the house, 'I wanna be in a movie' and I say, 'You are, you were in this, this and this' and they go, 'Not yours.' I go, 'Oh, Daddy's not good enough!' They wanna do their own thing one day."
Being a parent has changed Sander and turned him into a 'worrier.' He told the Huffington Post that he is always thinking about his kids even when he knows that they are alright. Sandler said that he now understands his parents' approach to raising him:
"You're always nervous because you want your kid to be happy. Now, I understand why my folks were always saying, 'Be nice and be safe. Make sure everyone in the family is OK.' That's the most important thing. Making sure everyone in the family is OK is the most important thing. If the family hurts, then you hurt."
Sandler admitted that he enjoys spending time with his kids and that they've made him a family man. However, he hasn't gotten used to hearing his older daughter talk about boys. He told Ellen:
"You know, I drive around with [Sadie and] her friends and I hear them talking about boys now… it's amazing, the feelings I had about the same boys five years ago. When they would mention the kid's name, I'd be like, 'I love that kid.' Now… I get very jumpy."
She encourages Sandler to give it his all in kissing scenes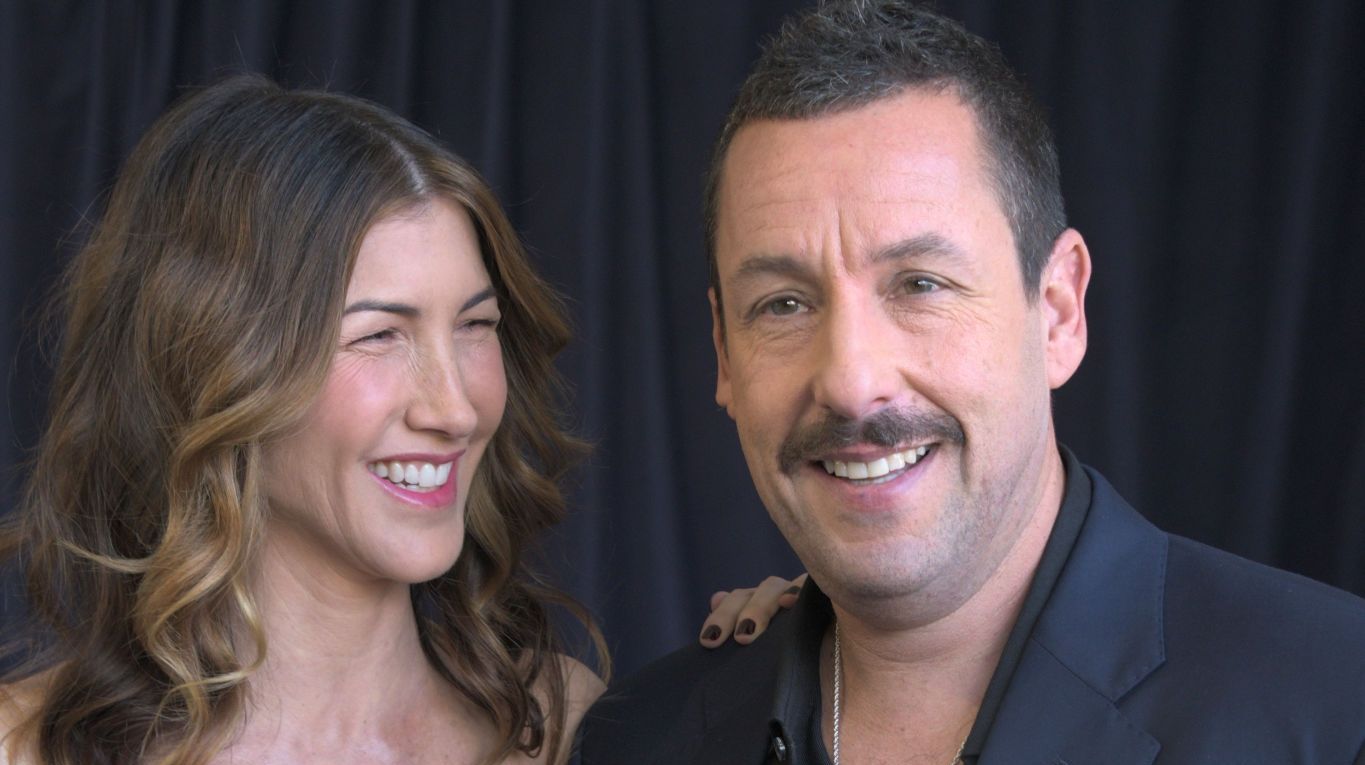 Sandler has admitted that he sometimes feels uncomfortable during kissing scenes. Jackie helps him out by encouraging him to give it his all. Sandler has appeared in plenty of romantic scenes with Drew Barrymore, but his wife doesn't feel like he gets into it as much as he should. Sandler told Ellen:
"There's no jealousy at all… We're [Adam and Drew] doing a nice romantic scene and I think I'm doing pretty great being romantic as I can be and then like – Okay, moving on, let's go, that was great, Drew. Good job. And I'm walking away and I just see my wife like (shaking her head) … 'What's the matter?' [And she says] 'Just please, for the sake of women, get in there and just look a little more alive.'"
In 2019, Sandler and Jennifer Aniston played a married couple in Murder Mystery, and again, Jackie was less than impressed with her husband's performance on-screen. Jackie played the role of a flight attendant in the film. Sandler talked to the Associated Press about having Jackie on set:
"The only awkward part is hearing my wife on the side going, 'Harder! Harder! Kiss her harder! Deeper!"
Jackie also encourages Sandler to take on projects that he considers difficult. In late 2019, Sandler played the role of a gambling addict in the film Uncut Gems. Sandler delivered an exceptional performance, but he may not have appeared in the movie were it not for Jackie's encouragement. Sandler told Ellen:
"I read it, [and] I loved the movie, but I was scared to do it. Then I asked Jackie to read it. We do this together, me and Jackie, we discuss what I'm going to do, and she gives me strength and courage to jump into this stuff."
---