Dylan Minnette is an incredibly talented actor. He has a long resume of appearances despite the fact that he only turns 23 this year. Dylan's main claim to fame is his role as Clay in the Netflix series, 13 Reasons Why.
His role on the series is set to propel him to superstardom. He has a natural talent for film, and his charisma off-screen endears him to fans. Dylan has a lot of years ahead of him, and we are set to see him on our screens for a long time to come.
There is so much more to Dylan than we get to see on screen. Read on as we tell some of the untold truths about him.
He is a talented actor
Dylan was born on 29th December 1996 in Evansville, Indiana. He is the only child of Robyn and Craig Minnette. Dylan moved to Champaign, Illinois for five years before moving to Los Angeles to pursue an acting career.
He started acting at a very young age, and his first role came in Disney's Drake and Josh. In 2005, he played the role of a young Michael Scofield in the hit series Prison Break. He then went on to play the role of Clay Norman in the crime drama series Saving Grace, which ran between 2007 and 2010.
Dylan also made appearances in other TV shows including Grey's Anatomy, Ghost Whisperer, The Mentalist, Supernatural, and Rules of Engagement. He told Entertainment Weekly that he is surprised that people still recognize him from his acting days on Grey's Anatomy;
"I was like two feet tall, and people still somehow recognize my face from 20 seasons ago on Grey's Anatomy. It's crazy. I haven't seen it in forever, so when people come up to me, I'm like, 'How do you remember this? I don't even remember this!'"
People recognized Dylan's talent from a young age, and in 2011, he made appearances in the TV shows, Lie to Me, Against the Wall, and The Haunting Hour: The Series. It was only a matter of time until he landed a leading role. In 2012, he landed the leading role of Rex Britten in the fantasy drama Awake.
After that, he continued making appearances in films and TV shows such as Goosebumps, Scandal, Don't Breathe, Alexander and the Terrible, Horrible, No Good, Very Bad Day, Nikita, and many more.
These appearances ushered him to his biggest starring role yet. In 2017, he played the role of Clay Jensen in Netflix's drama series, 13 Reasons Why.
He is very similar to his character on '13 Reasons Why'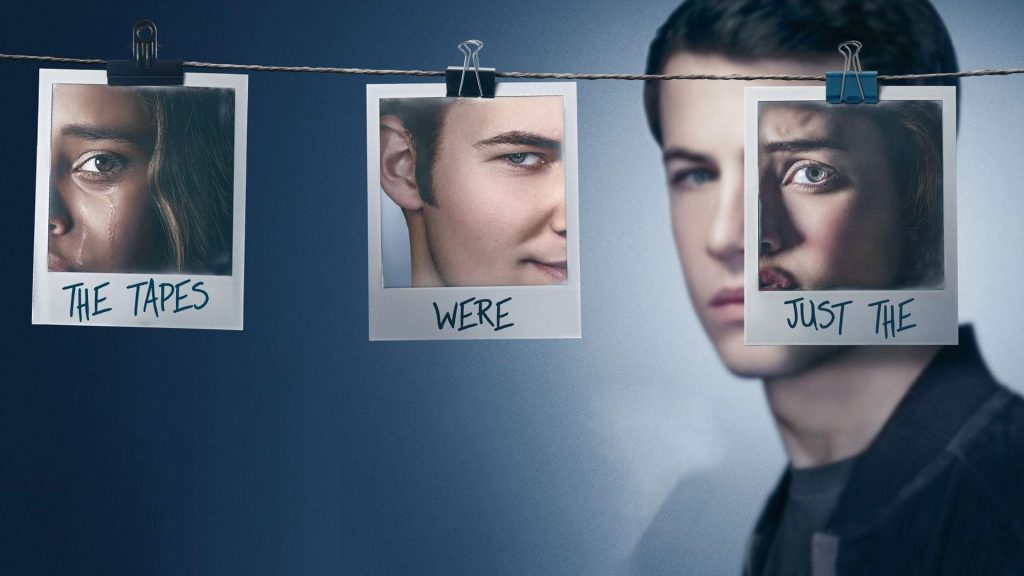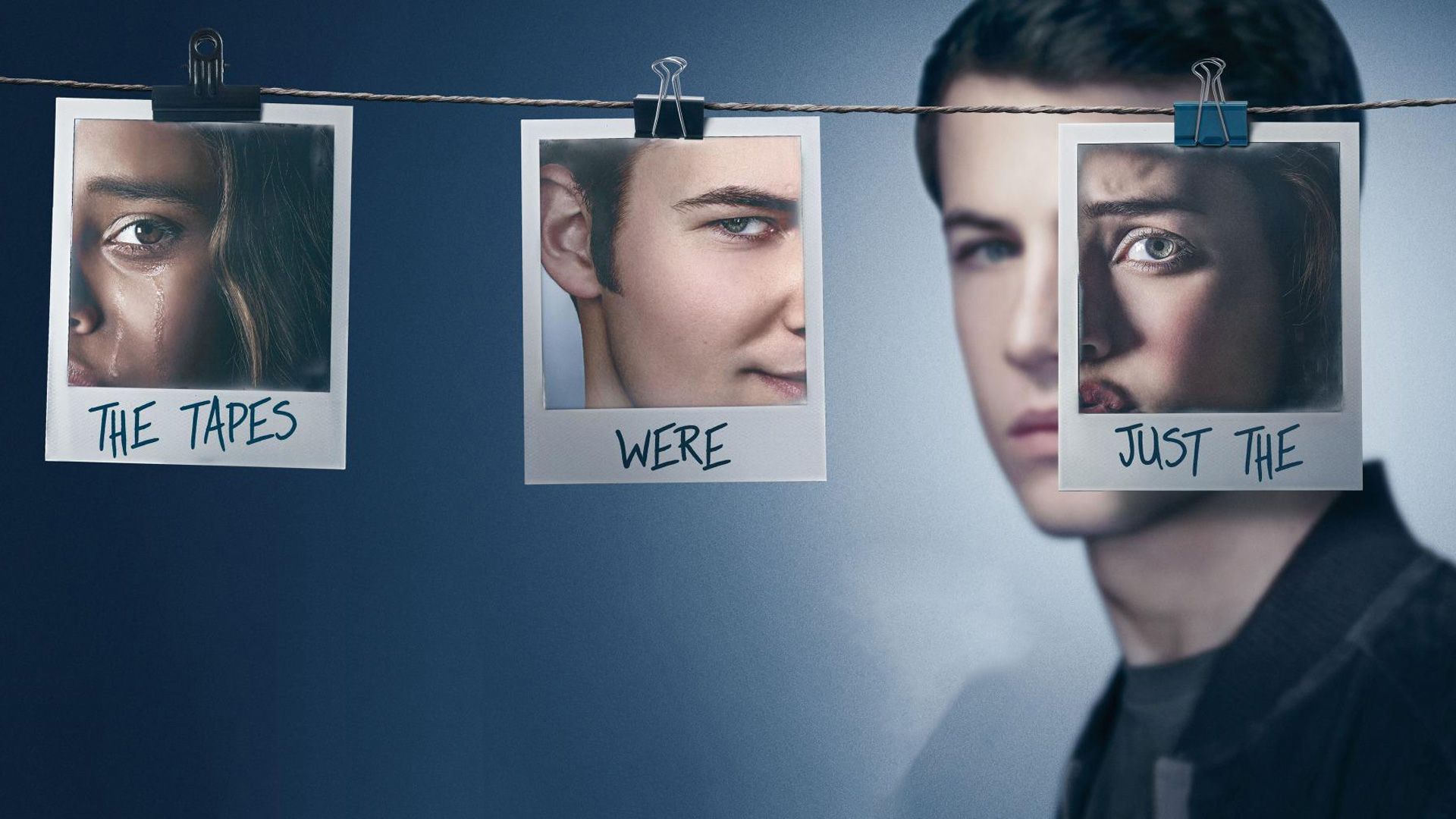 Dylan plays the role of Clay Jensen in the hit show. Clay details the story of Hannah Baker through a series of tapes she left behind after committing suicide. Each tape relates to a specific individual, who directly contributed to Hannah's decision to commit suicide.
13 Reasons Why is adapted from a book, and Dylan began reading it when he landed the role of Clay Jensen. However, he had to stop reading it since he got confused about his character in the book and on the series' script.
With time, Dylan started to connect on a much deeper level with his character. He told People;
"So my life wasn't escaping the character – you can't really escape it. At the same time, I started to see so much of myself in Clay, and see so much of Clay in me that sometimes I'd be on set and it would affect me a lot more."
The 13 Reasons Why cast really connected with their characters. It was a great emotional journey for all the characters, as Dylan explained to People;
"At the first couple of table reads, everyone was just kind of laughing, or others were a little nervous and doing their thing. By the end, everyone was in tears. They were so attached at that point. It was really amazing to see."
Dylan's co-star, Katherine Langford (Hannah Baker), also noticed that Dylan shared a lot of similarities with the character Clay. She told MTV UK;
"He's fantastic. Dylan Minnette is so generous and kind and courteous, and he is pretty much Clay."
His long-term ex-girlfriend, Kerris Dorsey, also tweeted about Dylan's resemblance to Clay;
"When I first met @dylan_minnette, he reminded me of clay from the book 13 reasons why. And now he IS clay from the NETFLIX SHOW 13 reasons why. Whaaaaat? Go watch this beautiful, important, and heartbreaking show RIGHT NOW. Prepare yourself and your heart."
He is a talented vocalist and guitarist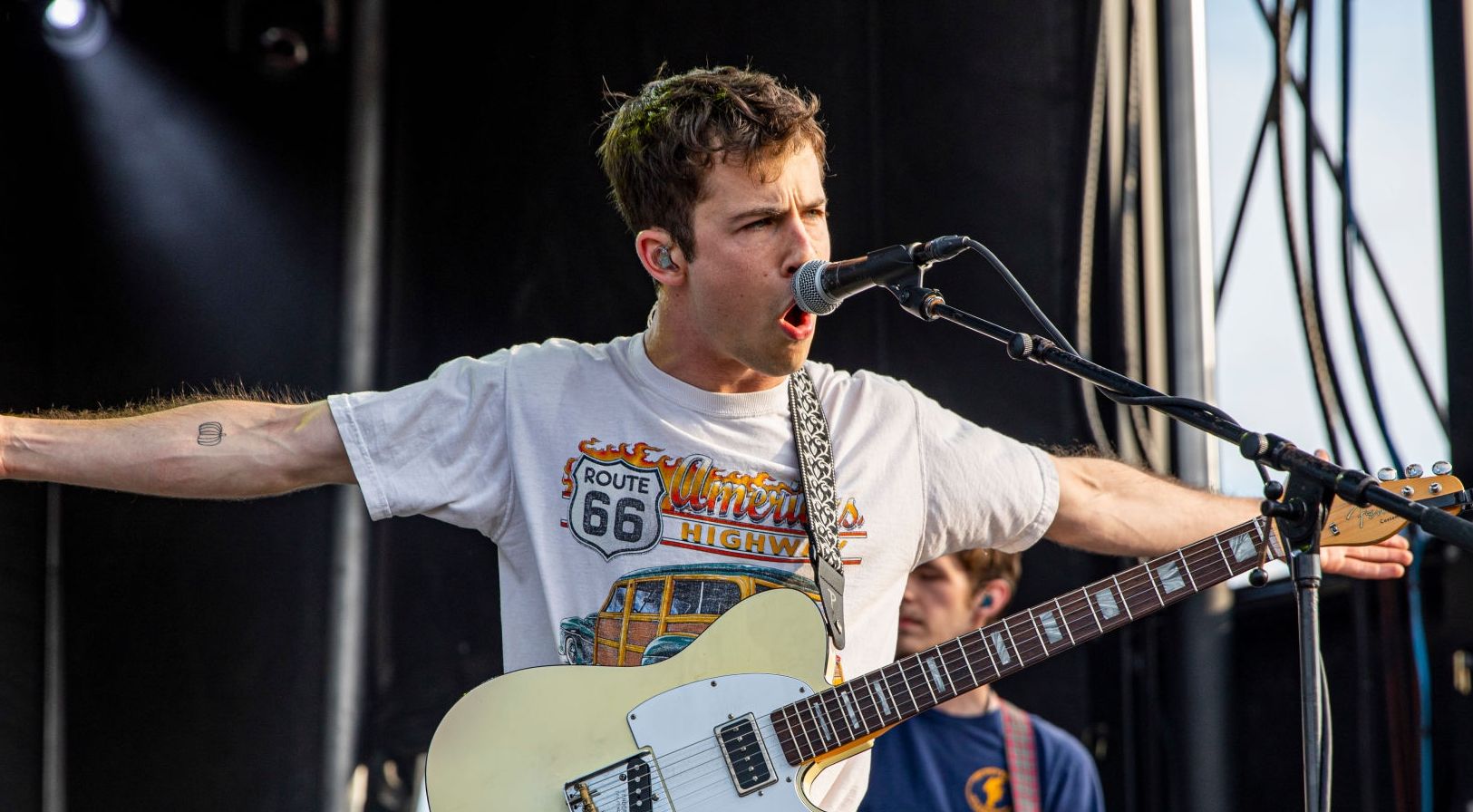 Dylan was actually discovered as a singer rather than as an actor. When he was six, he attended a talent search that was passing through his town in Indiana. He asked the agents at the talent search whether he could sing a song for them. Dylan sang Bye Bye Bye by NSYNC and one agent signed him.
He is currently a famous actor, but he hasn't forgotten his singing roots. He is in a band called Wallows alongside Danny Ferenbach (trumpet), Cole Preston (drums) and Braeden Lemasters (singer, guitar). Before 2017, the band was known as The Feaver and afterward, The Narwhals.
In 2010, the band performed at an autism awareness concert known as Summer Meltdown. They also won a battle of the bands competition organized and sponsored by 98.7 FM. After that, they performed under their different names in shows and tours such as the 2011 Warped Tour.
The band got major recognition when they released their first single as the Wallows. The song, Pleaser, peaked at number two on the Spotify Global Viral 50 chart. In 2017, they released their second single, Sun Tan, and they started performing at live shows in Los Angeles.
In early 2018, Wallows went on their first headlining North American tour. During that time, the band announced that they signed with Atlantic Records. Wallows then released their first EP, Spring, on 6th April 2018. On 22nd March 2019, they released their debut album, Nothing Happens.
He went to school next to a tattoo parlor
Dylan attended a charter school program which involved working at home and taking tests with teachers at the end of the week. The location of the tests was at a strip mall.
The school was located next to a tattoo parlor. Dylan told Jimmy Kimmel that he could hear music and people yelling from the tattoo parlor when he was in class. Occasionally, the teachers had to convince parlor management to keep the noise down.
It wasn't the best place to get an education, but it worked for Dylan. At the moment, he has no intention of joining college. He claims that he got enough education from the charter school.
He was in a long-term relationship with Kerris Dorsey
Dylan and Kerris met on the set of Alexander and the Terrible, Horrible, No Good, Very Bad Day. The couple had a happy relationship, and they were always spotted together at events.
However, the couple broke up sometime in 2018. The couple didn't give any reason for the breakup.
He is currently dating musician Lydia Night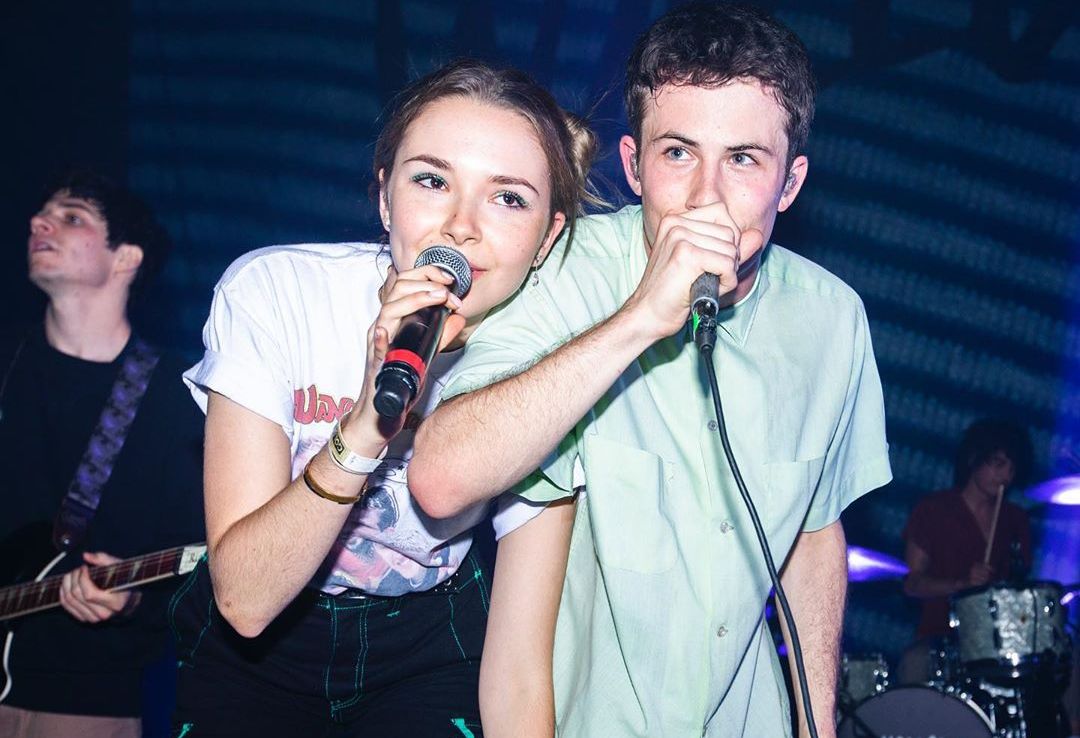 Dylan seemed to move on quickly after his breakup with Kerris Dorsey. In October 2018, E! reported that he was in a relationship with Lydia Night.
Speculation about a relationship between the couple rose when Dylan posted an Instagram photo wishing Lydia a happy birthday. A source also told E! that the couple was spotted getting cozy with each other;
"Dylan and Lydia were spotted getting cozy at Knott's Scary Farm on Oct. 6. The two held hands and at one point Dylan was rubbing her back. They exchanged a couple of kisses outside one of the mazes."
The couple put an end to the rumors by confirming their relationship on social media. Dylan's Instagram page is full of photos of the happy couple. On 6th August 2019, Dylan posted a cute Instagram photo of the couple with the caption, "LOML".
Lydia responded to the photo with a comment; "I love you so much it's messed up."
His celebrity look alike is Logan Lerman.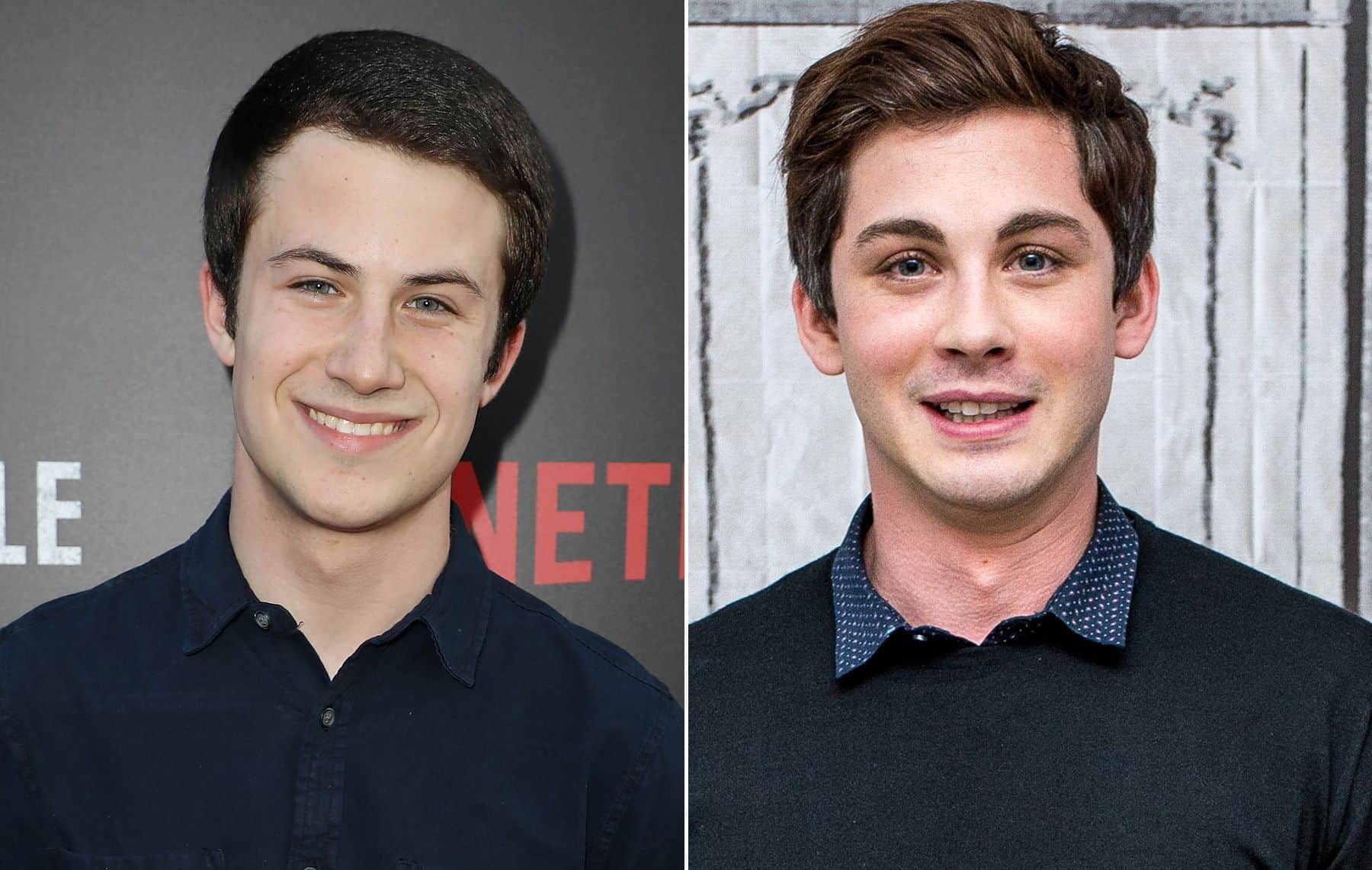 Dylan looks a lot like Percy Jackson star Logan Lerman. He told EW that the comparisons are more frequent now that he is a famous actor;
"Everyone's like, 'Oh my god, can I ask you something? You were in Percy Jackson, right?' I'm like, 'No, different guy.'"
Some fans refuse to believe that he isn't Logan Lerman. He revealed to EW;
"One time, this guy at this music festival would not let me off the hook that I was Percy Jackson. He was like, 'Quit lying to me, bro, I know you're Percy Jackson.' I was like, 'I swear to God, I'm not Percy Jackson."
Dylan chose to see the funny side of it and on April Fools' Day 2017, he tweeted;
"Alright, April Fools; I AM Logan Lerman."
Dylan also doesn't mind being mistaken for Logan. He told EW that he no longer denies it when someone mistakes him for Logan;
"I'm in om the joke. From now on, when people recognize me I'll be like, 'That's right, Percy Jackson was a great time in my life."
Also Read: The Untold Truth Of Alisha Boe
---