Margot Robbie, an Australian actress, is one of the most identifiable actresses of her age group. Despite being in the limelight and being a nominee for an Academy Award, Golden Globe, SAG and BAFTA awards for best actress for the I,Tonya, she has kept her family life very private, and many of her fans do not even know that she is married.
Margot Robbie first came into the limelight when she starred in the famous Aussie Soap Neighbors where she worked until 2010 when she left the show to pursue a career in Hollywood.
Moving to Hollywood was a good move for her because one year later she appeared in the drama series Pan Am together with Christina Ricci. She also starred in About Time with Rachel McAdams and with The Wolf of Wall Street with Leonardo DiCaprio. She has gone on to star in many other movies, and it is in one of the movies Suite Française, where she met her husband, Tom Ackerley in the year 2014.
Although he is famously known as the man who swept one of the most loved Hollywood's stars of her feet, there is so much more about Tom Ackerley than being Margot's husband as you will discover when you read on.
He is a Briton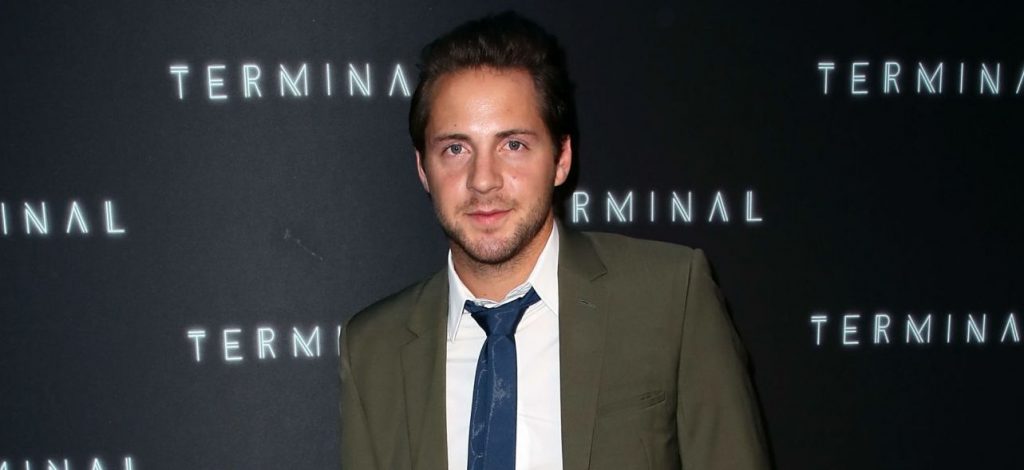 Tom Ackerley was born and raised in England. He was born on 1st January 1990 in Surrey England to parents who were in the real estate world, where his father is a real estate agent, and his mother owns a property management company. He always desired to have a career in the entertainment industry, and it is that desire that led him to join Goldaming College, where he graduated with a bachelor's degree in Film Arts.
His family is very close-knit, and he is often spotted bonding with his brothers, grandparents and nieces.
He Worked as a Floor Runner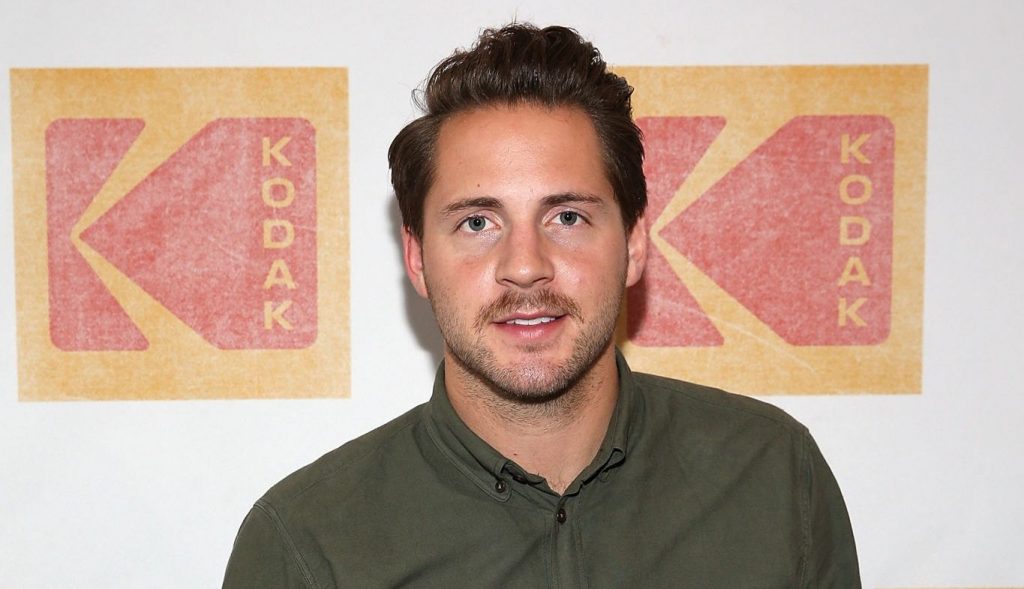 His career in the entertainment industry started in 2011 when he worked as a floor runner on "BBC's" drama The Hour. He went on to work as a floor runner in many other productions like Big Fat Gypsy Gangster, Gambits, and Rush.
He has gone on to have a very successful career as an Assistant Director, and one of the movies he worked on Pride was nominated for a Golden Globe Award. Other films he has worked on include Brothers Grimbsy, The Last Days on Mars, The Two Faces of January and Macbeth. He began working as a producer in 2017.
He lived with Margot Robbie as roommates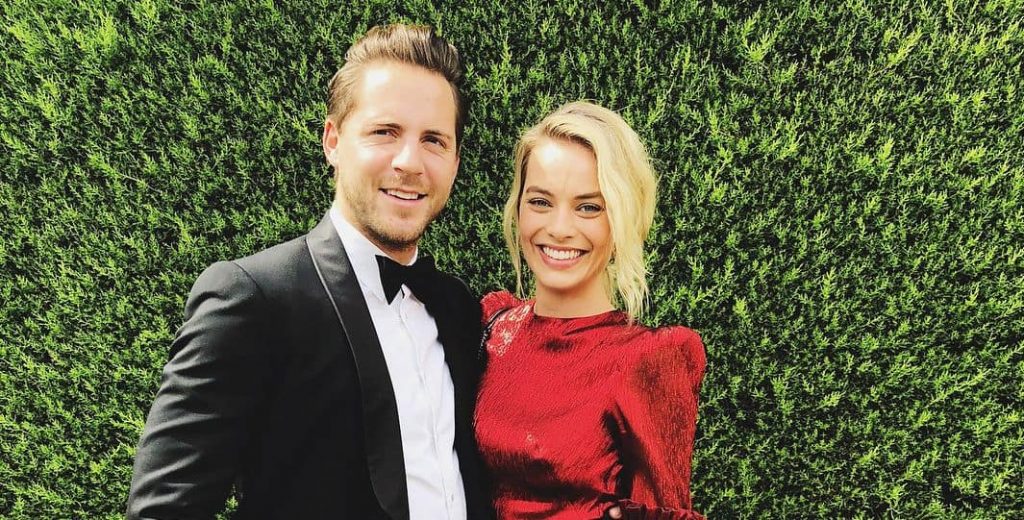 Tom met Margot on the set of Suite Française in 2013 where he was serving as the Third Assistant Director. This was way before she rose to fame, and in this film (Suite Française) she had a supporting role, and they became friends.
They met again later that year when in London, where she had gone to attend the premiere of The Wolf Street. She said that she had really liked the Suite Française crew and they decided to get together after the premiere. It is here that they chose to move in together, and along with their friends who were Assistant Directors, they moved into a three bedroom house in South West London and started dating one year later. Margot kick-started the relationship, and in an interview, she says she had liked him for some time but was afraid of losing their friendship if he rejected her. She, however, decided to give it a try and the rest is history, and she says she is happy to be married to the best looking guy in London.
The however hid their relationship from their friends, and after they were found out, their friends assumed the living arrangements would change. However, things did not change, and even after they got married, they continued living together until recently when they moved out and now live in Los Angeles California.
There were no cameras at their wedding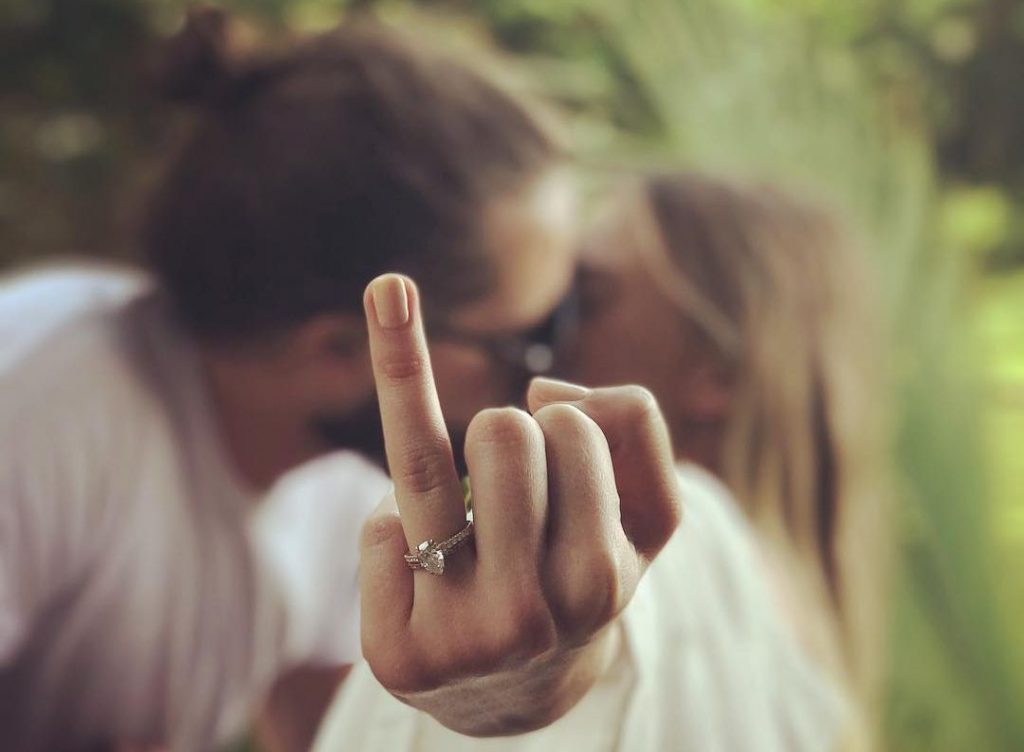 Unlike most Hollywood stars who enjoy the paparazzi lifestyle and attention from the media, the couple has always guarded their private life.
Their wedding, which was held in Byron Bay Australia was so private to a point where the invited guests were not sure of the venue. The guests were asked to get together in separate locations where they were picked by a bus that took them to the venue. They were then asked to surrender their phones and cameras.
They kept their fans in the dark about their marriage and only posted scanty photographs of the day, which left people with more questions than answers. In one of the photos, Margot left her fans wondering whether she was showing off her wedding ring or giving the cameraman a middle finger. There are no photographs of the wedding in any social media pages, and it is not known how and when he proposed.
He co-owns a production company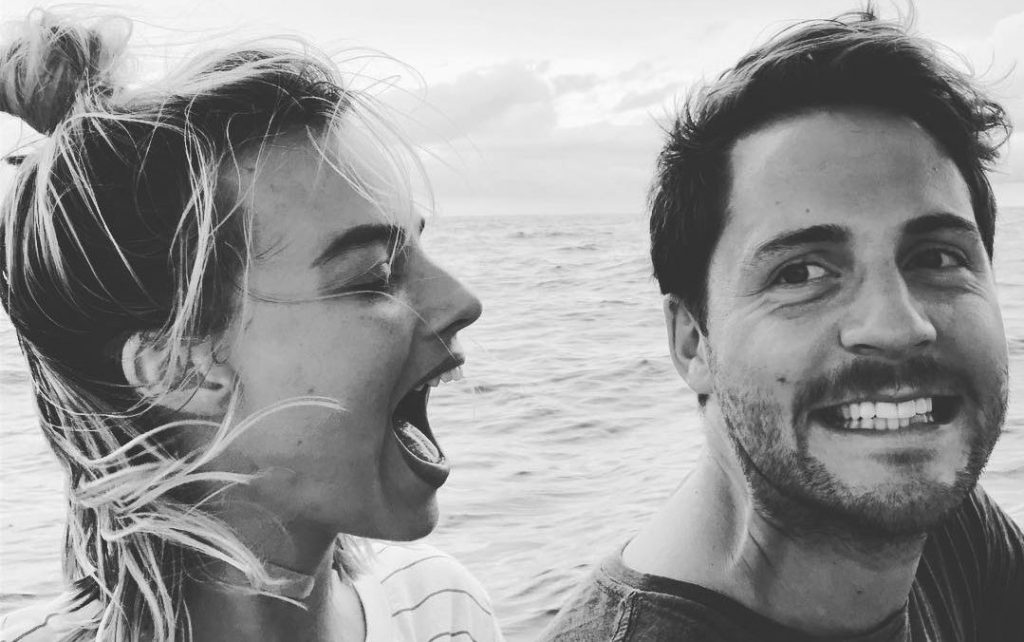 Tom and Margot are co-owners of a production company called "Lucky Chap Entertainment", and they have worked together on several successful projects. Some of their productions include I, Tonya, Terminate and Dreamland.
The couple is very passionate about their company and even had to postpone an exotic honeymoon to work on the movie I, Tonya. The movie is a biographical comedy drama. This sacrifice paid off since the film went on to receive 3 Oscar Nominations including Margot, who stared as the lead. She got nominated for best actress.
One of the actors, "Allison Jenny" was also nominated for Best Supporting role and won in her category while Tom Ackerley was nominated for five awards. The couple then happily honeymooned in Tahiti.
They are working on a couple of other movies, so there is more to look out for.
He loves dogs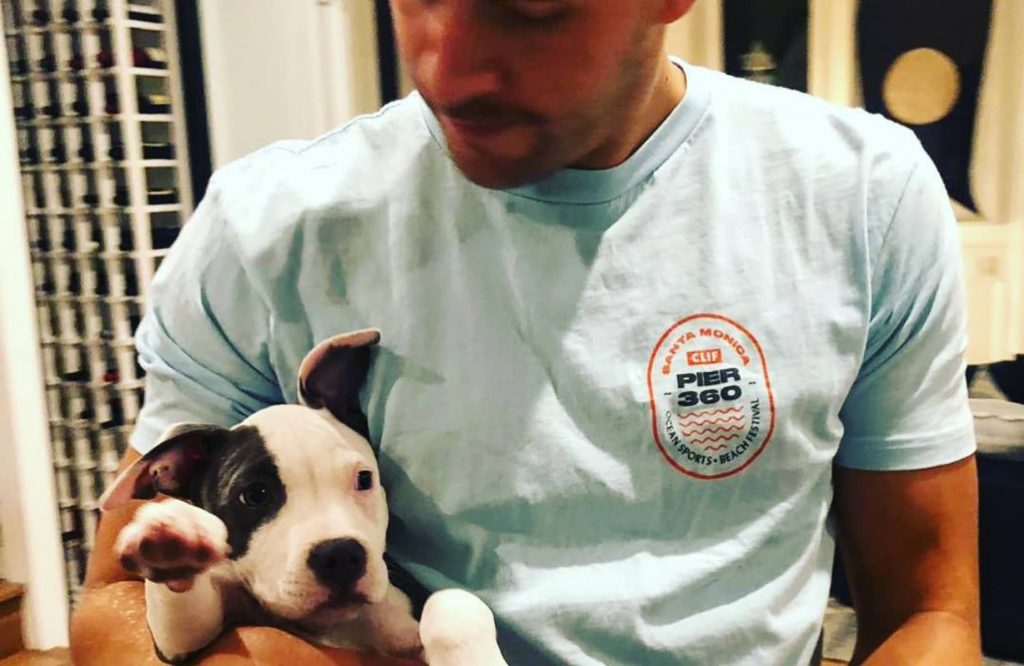 His love for dogs is evident in his Instagram page, where he poses a lot with several breeds of dogs. In one of the interviews, Margot says that they now live with two dogs. She goes on to say that taking care of dogs is a demanding job, and it is a confirmation to her that she is not ready to have children. An unconfirmed rumour has it though that couple is expecting their first child. The couple has continued to live a very private life, and therefore, we can only wait with anticipation.
His personal life could be under strain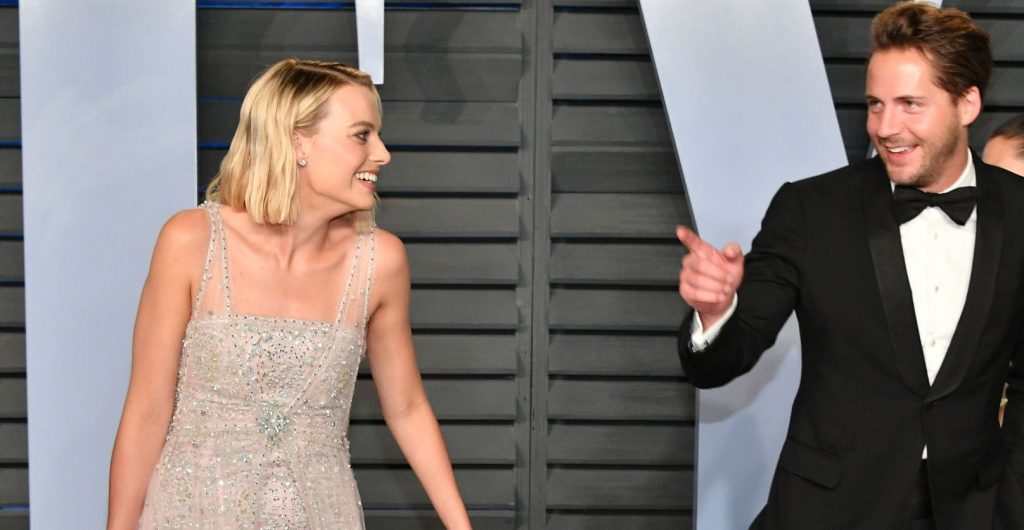 With everything going so well for Margot at the moment after her nomination, Tom wants to protect their marriage by minimizing the amount of time they spent in Hollywood. He claims the toxicity in Hollywood could break them.
This move has supposedly resulted in an argument since Margot is at the height of her career and would rather remain in Los Angeles. She wants him to toughen up and ignore the naysayers. He also wants Margot to acknowledge him in public as a way to show the public that he is important to her.
They had talked of settling in the UK or Australia, but this now seems like a long haul for the couple with Margot already signing exciting multimillion dollar projects.
Having lived a very private life, it is clear that their fans would like to know more about Margot Robbie's husband. With the many nominations that he received for I,Tonya, we are positive that he will open up a little about himself to avoid a lot of speculations.
He is an outgoing, fun, loving and active person who loves rugby and golf. He also loves motorcycles, and in 2016 he rode for a charity event in the UK which works with disabled children. He also participated and finished a marathon race on a beach.
The couple also loves travelling, and when not working, they take trips in exotic destinations sometimes with friends and also as a couple which they continuously share on their Instagram pages. They try to spend as much time as they can together, and one of their rules is to not be away from each other for more than three weeks regardless of work schedule. If work demands this kind of separation, then one partner flies in to meet the other one, or they both fly into the nearest city and meet for a day.
With so many Hollywood marriages not working, these couple has genuinely stood the test of time and are still in love.
There is so much in store for Tom Ackerley especially now after the nominations he received. He also says he has almost 30 films awaiting development and gaging with the success of I, Tonya, we wish him well as we watch to see what he has in store.
Also Read: The Untold Truth Of James Corden's Wife, Julia Carey
---