Josephine Langford is one of this year's breakout stars that are looking to make it big in Hollywood. She is hugely talented, and she has an infectious personality. Josephine has all the character traits needed to become a successful Hollywood actor.
One look at her and you will note that she resembles 13 Reasons Why star, Katherine Langford. The resemblance is there because the two actors are sisters. Katherine rose to superstardom a couple of years ago when she played the role of 'Hannah Baker' in 13 Reasons Why.
At the moment, its Josephine's moment to shine. Keep reading to discover some untold truths about her.
She is a gifted actor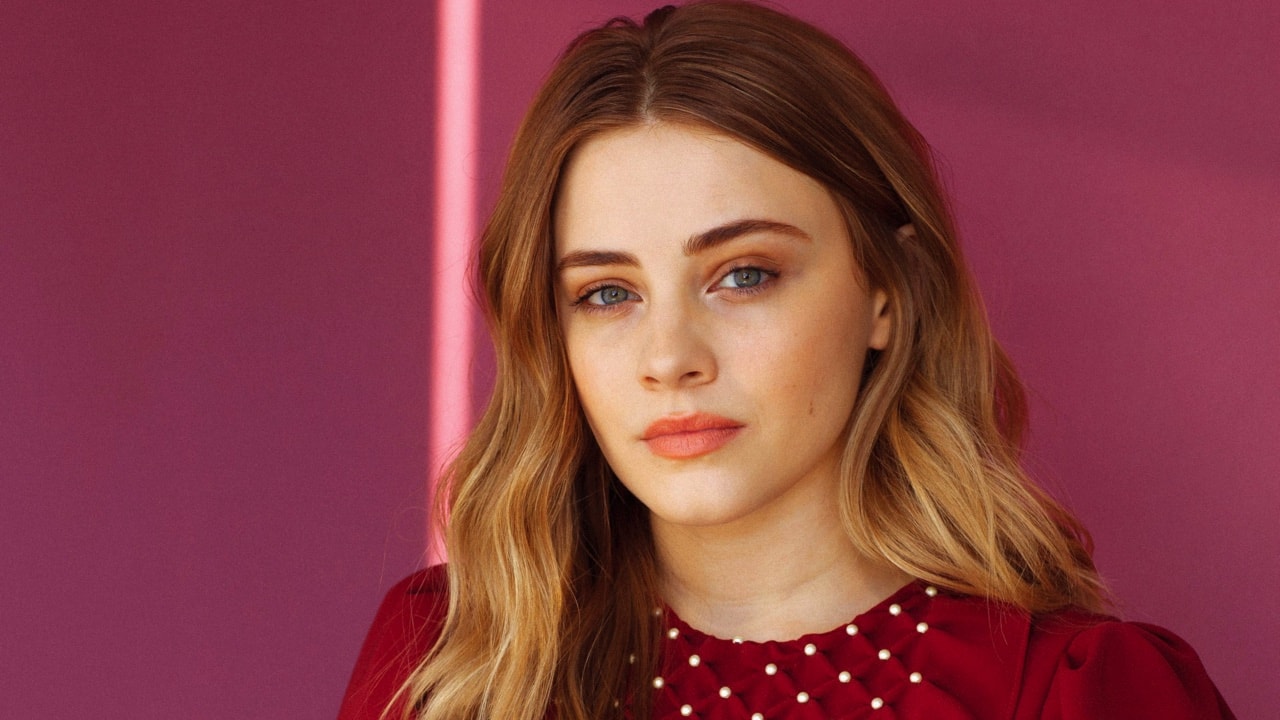 Josephine grew up in Australia, where she cultivated her love for acting. She participated in plays, and she modeled for school shows. In her early teens, Josephine started to audition for roles, but she always encountered unexpected problems.
If she landed a role, VISA problems meant that she couldn't travel to act in the USA. Other times, the auditions went well, but she didn't get selected for the roles. After a lot of disappointment, Josephine decided to audition for roles in her native Australia.
In 2013, she landed her first role in the Australian short film, Sex Ed. She then landed a role in the horror movie, Gypsy Blood, in 2014. She featured alongside Isabella Birighitti in her first couple of movies. According to Josephine, her first roles were minor, but she gained valuable experience and, she got to work with a talented and experienced casts.
Josephine told Refinery29 that she appeared in anything she could find;
"I was in a play called Hood; I was an extra in Passion of the Christ; I did corporate videos, commercials, little university short films. Just anything that I could be a part of, really."
In 2017, she landed a role in the Australian film, Pulse. The movie got nominated for an Australian Academy of Cinema and Television Arts Awards. She made a great impression and, later that year, Josephine made her Hollywood debut in the horror film, Wish Upon. Josephine played the role of Darcie Chapman in the movie, and she received plaudits for her acting.
Later that year, she made appearances in a couple of episodes in the Australian TV series, Wolf Creek. In 2019, she landed her biggest role yet when she played Tessa Young in the romantic drama, After.
Her role in 'After' gave her global recognition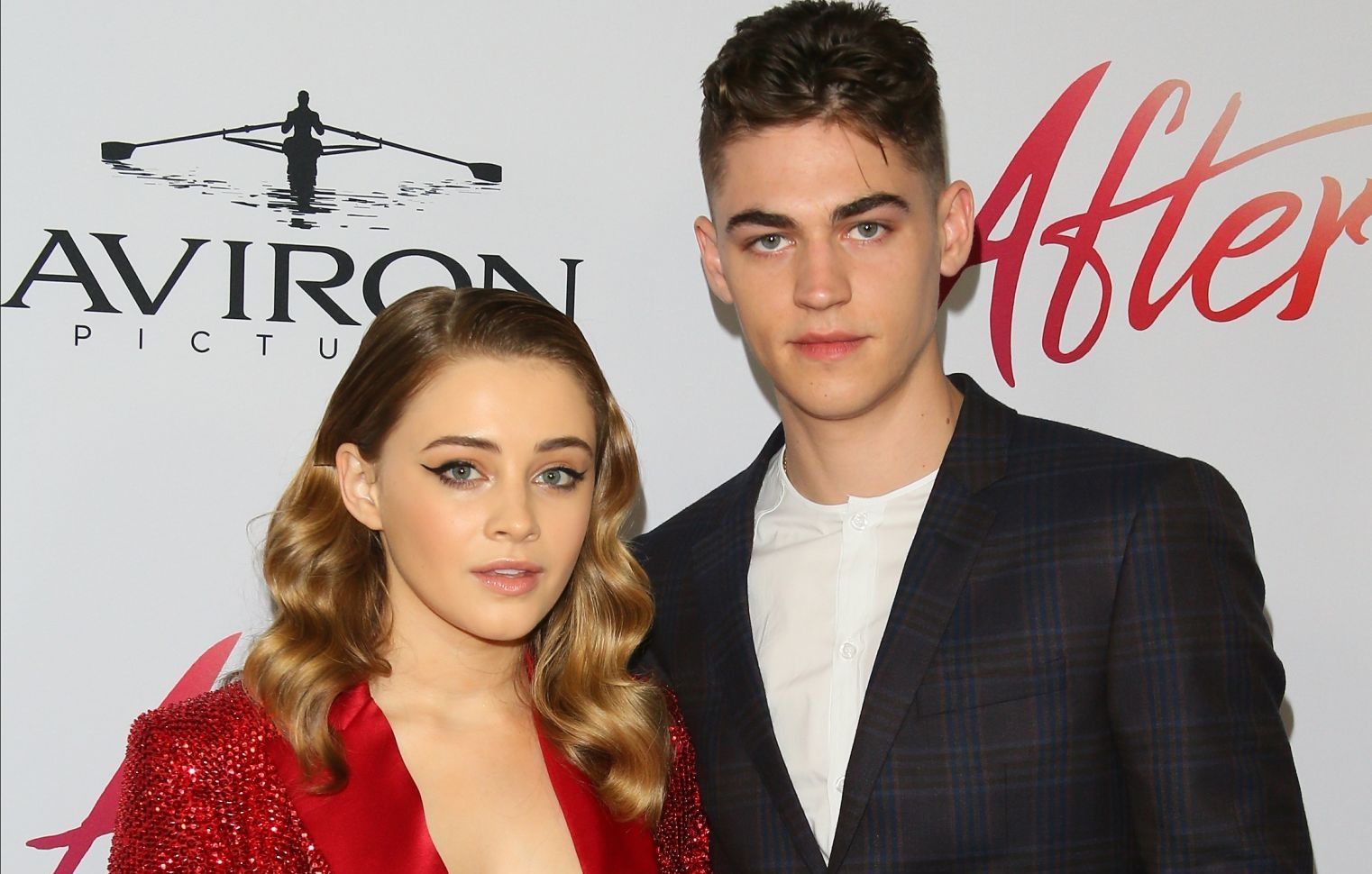 Initially, Josephine auditioned for the role of Molly Samuels in the film, and the directors handed the role of Tessa Young to Julia Goldani Telles. However, Telles abandoned her role due to scheduling conflicts.
The directors then handed the lead role to Josephine. It was her first lead role in a movie, and she was initially hesitant about taking it on. However, the director, Jenny Gage, and her co-star Hero Fiennes Tiffin convinced her to do it.
The movie was an instant hit with fans of the novel from which it is adapted. It slowly became a commercial hit grossing more than $60 million with a budget of $14 million. It was a great success, and Josephine received a lot of praise for her performance.
It was a learning experience for Josephine since she hadn't appeared in a romantic film before. In this movie, her character is a college student who falls in love with Hardin Scott. The movie is based around the famous music group, One Direction.
Hero Fiennes-Tiffin plays the role of Hardin Scott. Josephine and Hero appeared on some pretty romantic scenes. On her first romantic scene with Hero, paparazzi appeared, and this made Josephine uncomfortable.
However, she quickly got used to the paparazzi after realizing that she had to perform her role whether the paparazzi were there or not.
Josephine told Refinery29; "Going into it, never having done those scenes before, I was thinking is it going to be awkward and weird…It's all very technical and choreographed, so that wasn't an issue for me. I was surprisingly incredibly comfortable doing it."
She prefers to keep her personal life private.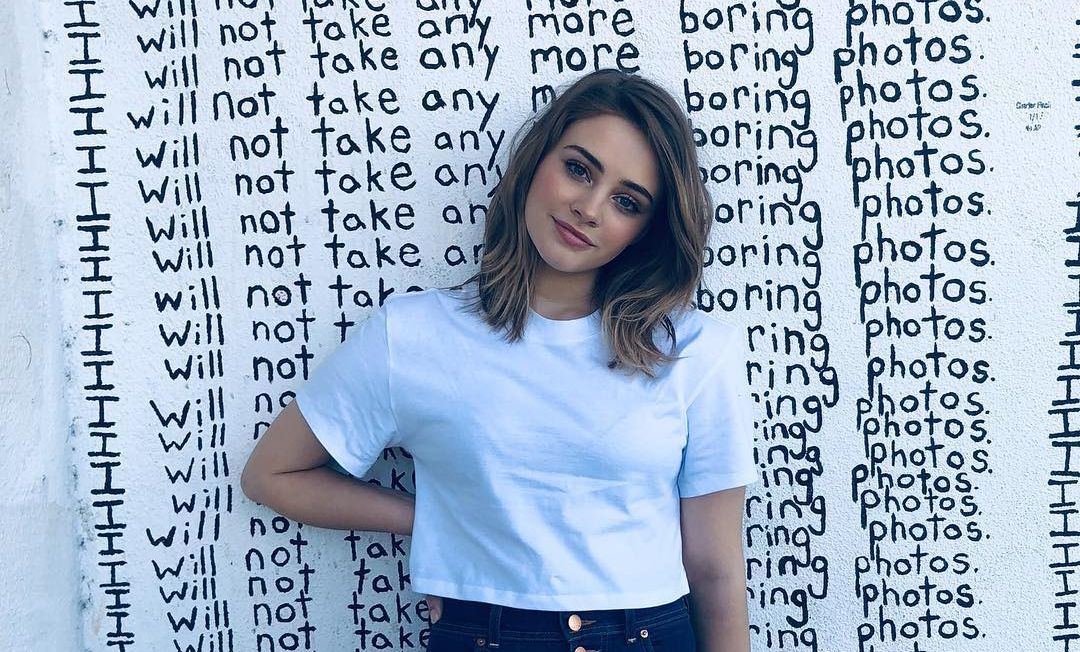 Josephine tries as much as she can to keep her personal life private. Her role in After has made her a famous figure. People and fans are paying more attention to her, but she told Refinery29 that keeping her life a secret is very important to her;
"It's important to have privacy and have a personal life. I'm trying to have boundaries. I want to be myself and be honest, but I don't have to feel a hundred percent uncomfortable and exposed and tell the world every detail about my life."
Josephine's Instagram account is enough evidence that she values her privacy. She has a certified public account, but she has only 31 posts. She talked to Refinery29 about her social media mentality;
"My brain has so many qualities that do not work on social media. I'm an overthinker, I'm overly private, and those two personality traits just do not work when it comes to Instagram."
A side-effect of her privacy is that fans come up with all manner of narratives about her. However, she manages the narratives by refusing to prove or disprove them. She prefers to live her life to the fullest without the distraction of social media.
There were rumors that she was feuding with Katherine Langford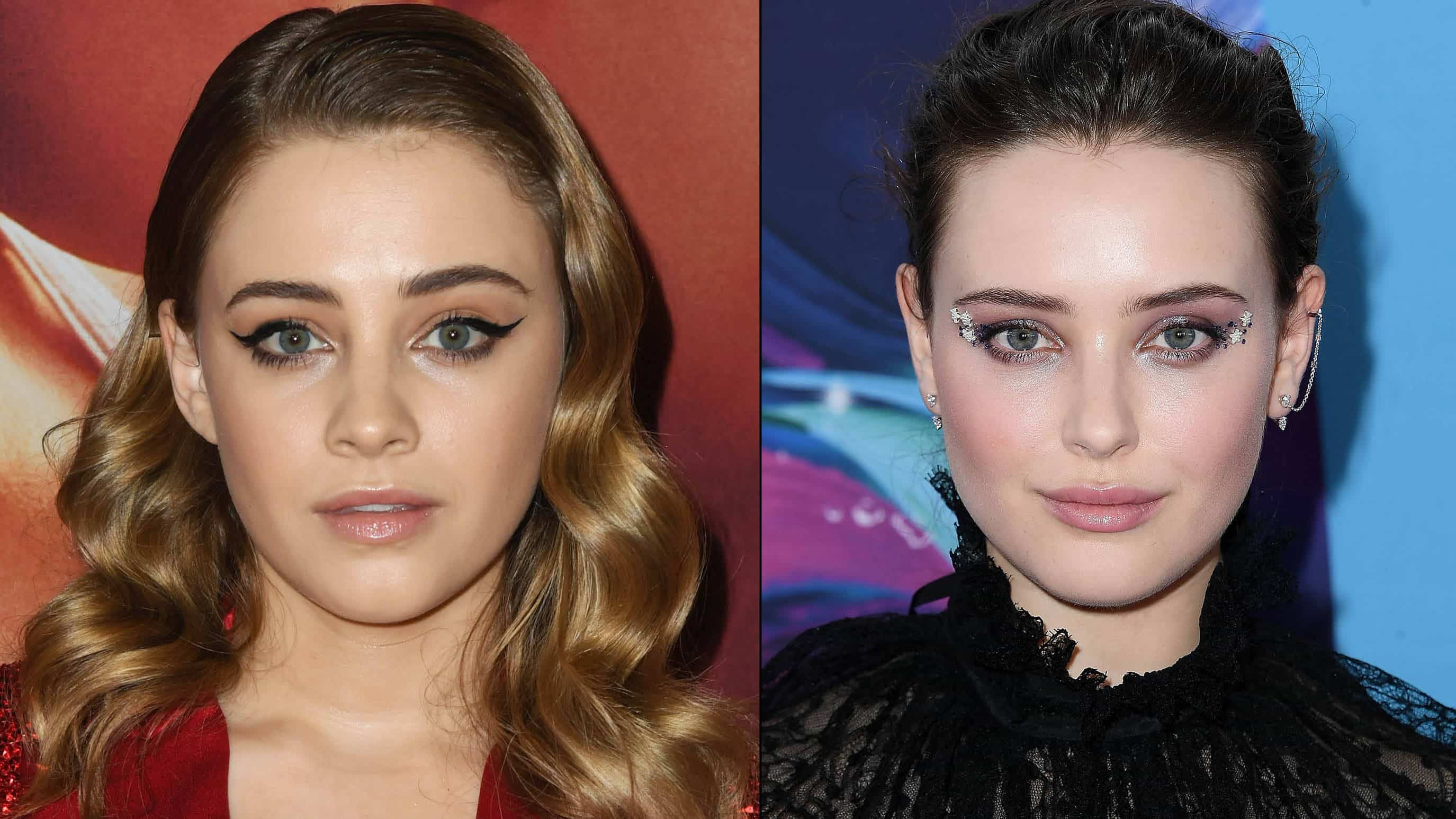 It is one fan narrative that gained a lot of coverage. It all started when, in an interview with L'Officiel, Katherine stated that she didn't have another family member in show business. That statement led to 'investigations' by fans who found out that the sisters don't follow each other on social media.
Tabloids also reported that the sisters rarely talk about each other on interviews. One fan even made a compilation video of Josephine that seemed to confirm that she was feuding with her sister. The stories were all false, and it's just that the sisters love to keep their personal lives private.
Josephine and Katherine got into the film industry independently. Josephine started acting a little earlier than Katherine. She told Refinery29;
"We both got into acting on our own, completely separately, with nothing to do with the other one. We both grew up in this family, with parents that weren't particularly creative, and were both interested in creative things."
Josephine acknowledges that their careers are on the rise and she wouldn't mind appearing in a movie with her sister.
She is set to act in more 'After' films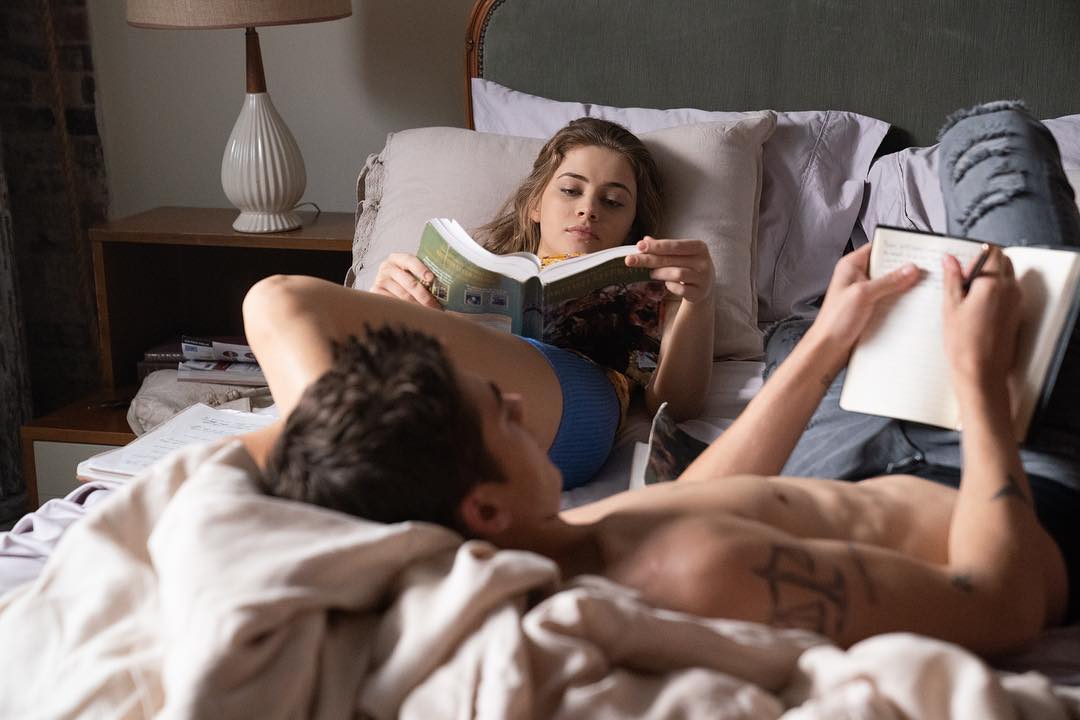 The movie, After, has been a huge hit all over the world. Josephine realized how big the movie was when she went for a book signing event in Madrid. She told Refinery29 that she didn't expect such a massive crowd;
"The crowd was insane. The car was rocking back and forth; they had to from a human chain to get us into the book store because there were so many people there who were so excited."
People have loved the movie, and this has led to talks about a sequel. The next installment in the five-part series is, After We Collided. Josephine will reprise her role in the sequel.
The movie producers announced, on the movie's official Instagram page, that Dylan Sprouse will play the role of Trevor in the upcoming sequel. There is no official release date, but fans are waiting eagerly for the next installment of this amazing series.
Her dream role is a three dimensional villain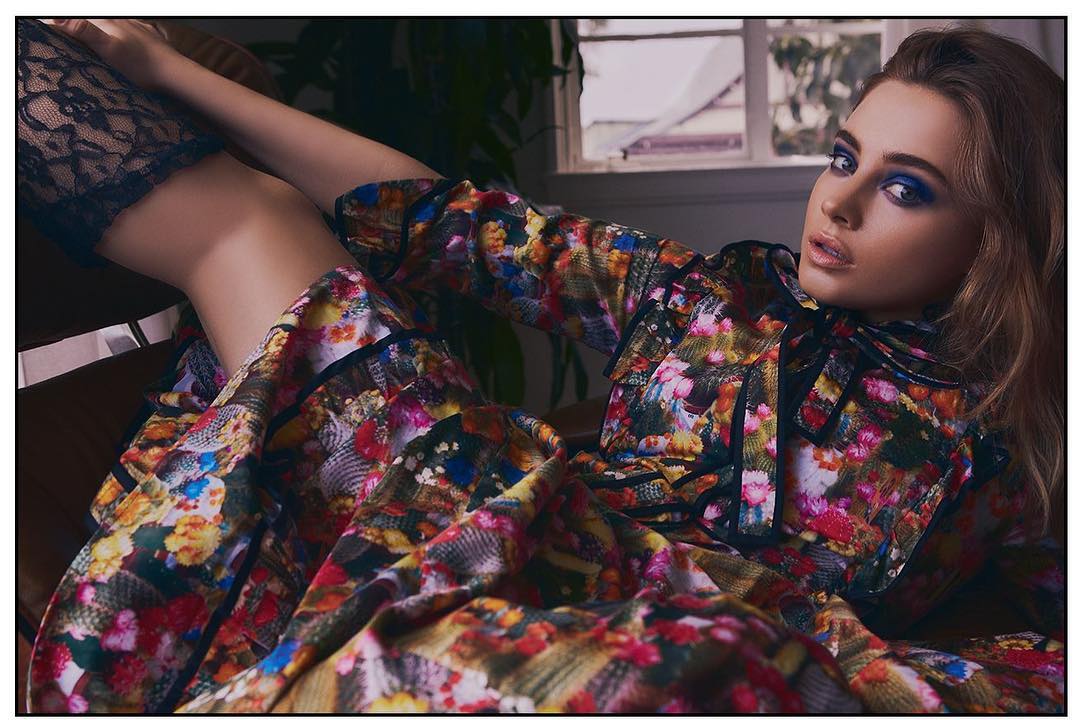 Josephine plays the role of a love-struck college student in the movie After. However, she wishes to appear in more diverse roles. She has expressed her desire to appear in sci-fi, action movies, and even dark comedy.
She told Refinery29 that her dream role would be a three-dimensional villain;
It would be fun to play a really good, complicated three-dimensional villain. There's only a few villains, in my opinion, in the history of film that are really, really special; making a good villain is hard."
Josephine thinks that her character would suit the role of a villain;
"I am incredibly cynical, and I don't think that's something people would guess. People think I'm positive, but I am a skeptic."
She is a feminist
Josephine's feminist nature came out when she played the role of Tessa. In the movie, Tessa is the type of girl that loves books, dresses conservatively, and rarely goes to parties. She is an empowered woman as is Josephine. The movie director, Jenny Gage, described Josephine as a fierce feminist.
Josephine decided to play the role of Tessa when she learnt about the sexual evolution of her character. She revealed to Refinery29;
"There's something about girls' sexual awakenings and telling their stories for the first time that just doesn't get airtime."
This represented her contribution to the feminist cause. She wanted to portray this crucial stage in a woman's life as well as she could. Fans of the movie will agree that she did a great job.
Her fans all around the world are waiting to see how she performs in the sequel.
---