Barbie Ferreira has heard an eventful life. She has had to overcome extreme adversity to become one of the most promising young actors in the world today. Barbie has evolved from a girl who was originally shy in front of the camera to a fearless go-getter, ready to snap up any opportunity within reach.
The main thing that endears fans to Barbie is how real she is. Barbie is a famous figure now, but she hasn't let fame change who she is. She is bold, fascinating, and talented.
Barbie was a loner growing up due to persistent bullying from other kids
Barbie was born in Queens, New York City, and she grew up in Maywood, New Jersey. She has Brazilian roots, and she was raised by her grandmother, aunt, and her mother, who is a chef.
When she was young, other kids made fun of her because of her weight. She was bigger than most kids, and they bullied her for it. She told The Hollywood Reporter;
"I would be followed home from school and guys would be like making sound effects as I took my steps. So the reality of it is there's a lot of different ways for people to make you feel bad. I also think it's funny because the kid behind me making those sound effects is also chubby."
The hate from the other students turned Barbie into a loner. She preferred playing games on her laptop rather than hanging out with her schoolmates. Barbie resolved to lose weight so that she would gain acceptance from the other kids. However, she told The Wild Magazine that she ended up hating herself more;
"I told myself I wanted to act by 16, so I thought that I would have to lose some weight. I was still hating myself so much at the lowest weight I've ever been. I thought I was still fat at a weight way less than I am right now…I wanted so badly to love my body that I couldn't!"
Barbie feels that she is so much different now from her childhood days. Her childhood was a dark time for her, and she is glad that she managed to overcome the negativity.
American Apparel gave Barbie her big break as a model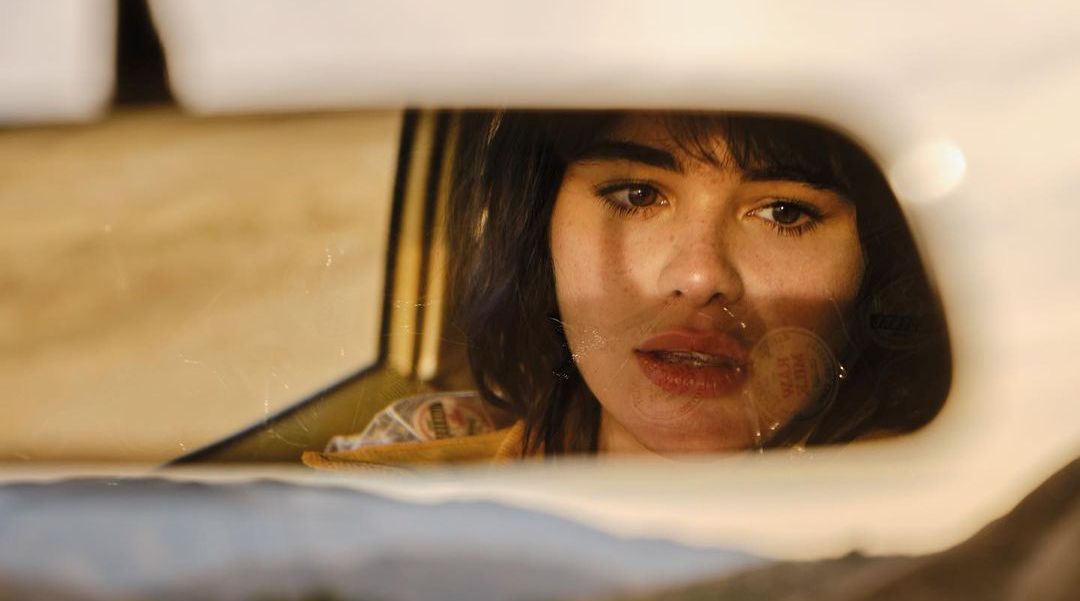 When she was young, Barbie spent a lot of time on Tumblr. It helped her raise confidence in herself, and it promoted her profile as a model. She told Glamour;
"Social media opened up basically every opportunity for me because, traditionally, I wouldn't be thought of as a model. Since people organically started following and relating to me, I proved [to brands] that yes, I can be a model even though I might not traditionally be what you guys think is marketable,"
Barbie didn't wait for modeling agencies to find her. Instead, she sent her photos to different agencies and clothing lines with hopes of getting picked to model. One day, she received a message on her Tumblr concerning an American Apparel casting call. She was sick at the time, and she sent a low quality selfie to the clothing line.
To her surprise, American Apparel reached out to her the next day. Barbie described it as the weirdest experience of her life. However, she was still insecure about how people would perceive her as a model. Sadly, after her first photos came out, people bullied her on social media. It was a tough experience for Barbie, and her mom didn't want her to model anymore.
Earlier on in her modeling career, she referred to herself as a 'nodel' rather than a model. She didn't believe that she would be successful. However, despite the hate, she kept on going. Barbie told The Wild Magazine;
"…at the beginning I took it so hard my mom didn't want me to model anymore. I didn't leave the room for like a week…As it kept going, I realized, what am I going to do? What am I going to do about it? You think I'm fat? I'm still rocking it."
Barbie is glad that she persevered because she is now a pretty successful model. She has modeled for Aerie, H&M, Asos, and Adidas. Barbie is now signed to Wilhelmina.
Modeling gave Barbie a means to chase her acting dream
Barbie started off as a model, but her initial dream was to become an actress. However, she told W Magazine that her body type put her at a disadvantage;
"I always wanted to be an actress; I thought that the movie industry would be more accepting of my body type. But it kind of ended up being the opposite actually. They all said I looked too old because of my hips – and I was only 16."
At that point, she decided to become a model, but she didn't give up on her acting dream. She started off by hosting a Teen Vogue online series titled Body Party. The series tackles the intrigues and challenges of being a plus-size model. She went on to host a VICE series titled How to Behave. The series looks into issues such as money and sex.
Barbie won a Webby Award for Best Web Personality/Host for her work in How to Behave. She then made a couple of appearances on season 2 of Divorce, alongside Thomas Haden Church and Sarah Jessica Parker. Her breakout role came when she played Kat Hernandez in the series Euphoria.
She shares several similarities with Kat, her character on Euphoria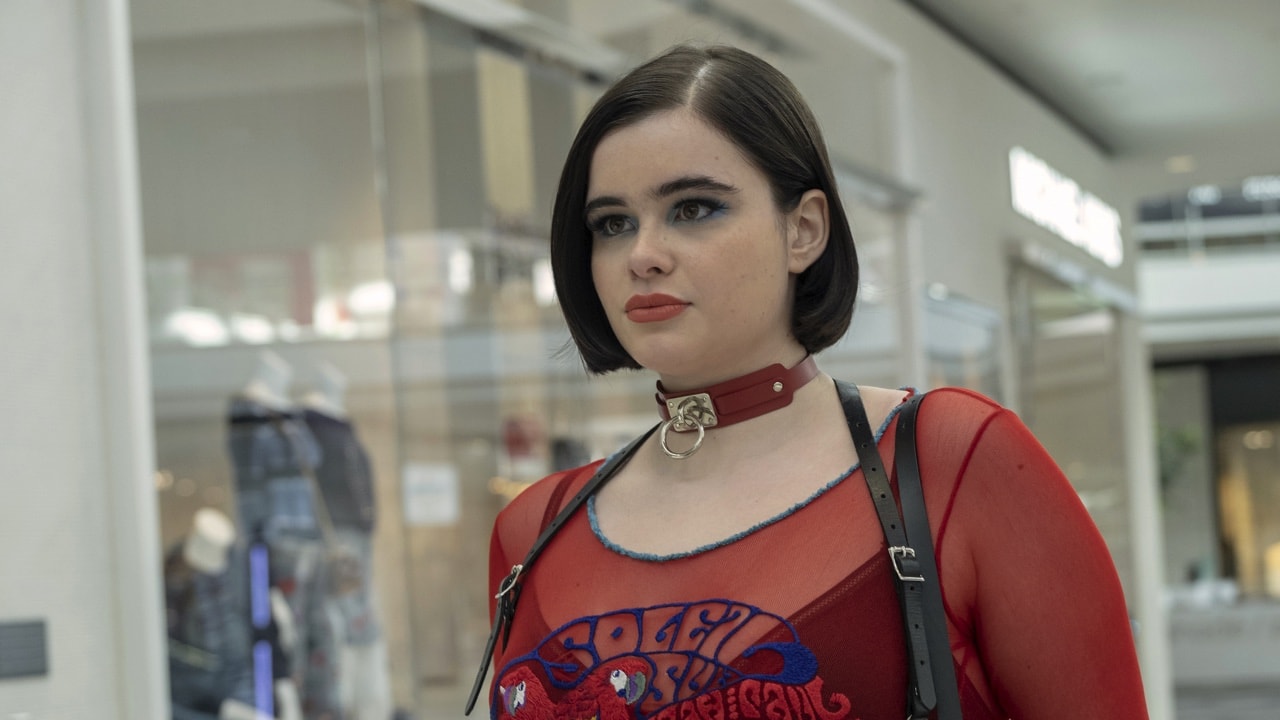 The new HBO hit show, Euphoria, has received a lot of plaudits for being raw and uncensored on issues affecting the youth today. It provides an uncensored view on issues such as sexuality, drug abuse, depression, and sexual assault.
Barbie plays the role of Kat, a body-conscious teen who has issues with her body and her sexuality. As the show progresses, Kat slowly begins to find power in who she is. Fans and critics agree that Barbie portrayed this role perfectly. To better portray Kat's role, Barbie collaborated with director Sam Levinson to incorporate part of her life story into the script. She told Collider;
"I'd call Sam and talk for hours about my life experiences, and then have that incorporated into the script…One person can't understand everyone, but Sam understands so deeply that he listens and takes his talents and really brings a real authenticity from us to it because we're the ones who lived it. That's really dope."
Sam also allowed other characters to tell their stories on the show. For instance, Hunter Schafer's character, Jules, gives viewers a lot of insight into Schafer's personal journey.
Barbie is one of the breakout stars of the series, and she wants to make a name for herself as an actor. She told The Wild Magazine that she wants incredible success;
"…I'm not going to settle anything less than extreme success, that's just how I think…I want to win a fucking Oscar, I don't care. If I dream big, aiming that high, what's going to happen? I'm going to get a little bit less than that? I get a BAFTA or an Emmy instead, poor thing. I want to act, I really do."
Ferreira's alleged feud with Sam Levinson has led to Kat's limited appearances in season 2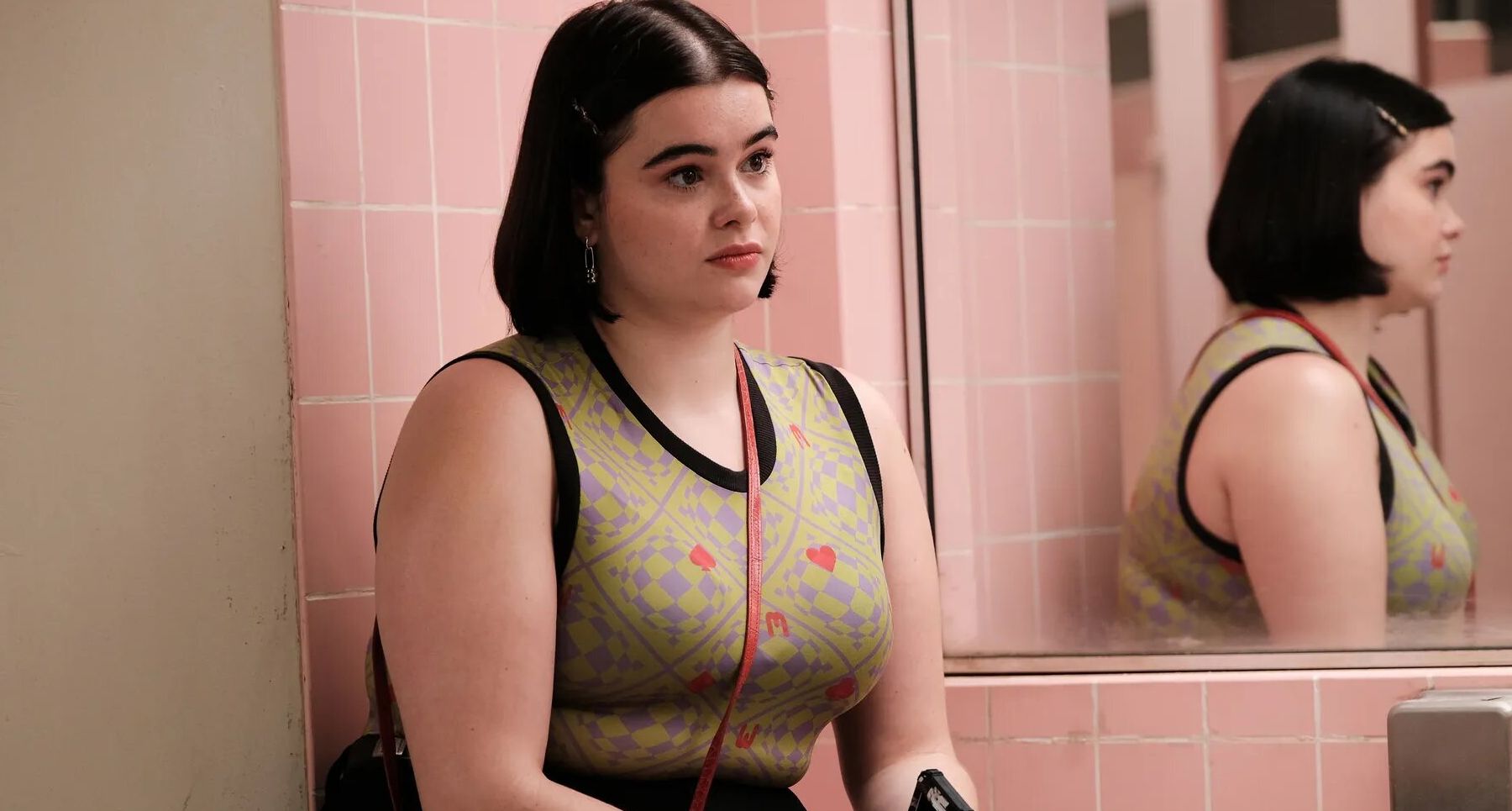 Euphoria cast and crew are reportedly a big happy family, most of the time anyway. They constantly feature each other on social media, adding a fun dimension to the occasionally gloomy show.
However, Barbie Ferreira reportedly fell out with the show's director Sam Levinson during shooting for season 2. Reports state that the pair clashed after Barbie protested her character's direction. Rumors claim that Barbie's found it challenging to work with Sam.
"New season of Euphoria is going to be real DARK," a source said (per Elle Australia). "So much so that some actors, especially Barbie Ferreira, were not vibing with the director's vision."
Sam retaliated by reducing Barbie's screen time. "Barbie got into it with him on set and left one day," the source added. "He then cut a lot of her lines." It's claimed that Barbie failed to attend Euphoria's premiere due to the spat.
Nevertheless, Barbie continued to promote the series on social media. When it arrived, however, she had far less screen time than people expected. Barbie was one of the standout actors of Euphoria season 1. She was a supporting actor, but her story was nonetheless captivating.
Kat's development stalled in season 2; instead, the character grew more bizarre as the series progressed. For instance, out of nowhere, Kat told her boyfriend Ethan that she had a terminal brain disorder. She then referred to his disbelief as 'gaslighting.'
Ethan, as stunned as the entire Euphoria audience, broke up with Kat. Barbie told The Cut that Kat's story in season 2 played out as planned. She said:
"Kat's journey this season is a little more internal and a little mysterious to the audience. She is secretly going through a lot of existential crises. She loses her marbles a little bit — just like everyone else in this season. The theme is everyone's gone a little crazy."
She hopes to see women take pride in their bodies through the body positivity movement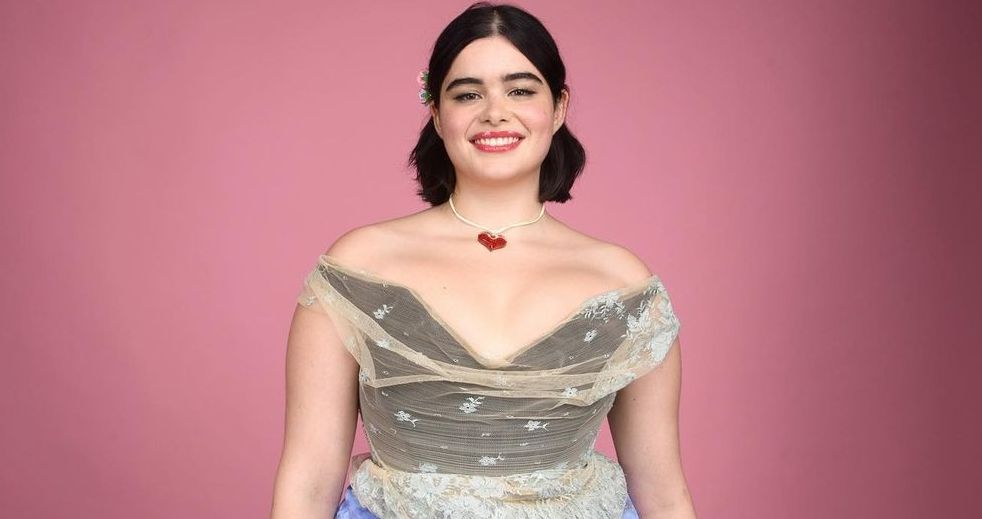 Barbie has battled body shaming for most of her life. When she started to achieve success, she felt compelled to voice the body positivity message. Her first photoshoot with Aerie featured untouched photos of Barbie wearing Aerie clothing. She told Elle that she wanted the photos to inspire women with a similar body type;
"The fact that my pictures can be seen by girls who may have a similar body type as me and they can hopefully be kinder to themselves. I just want to make sure girls know they don't have to carry the weight of achieving nearly impossible standards on their shoulders every day. They're worthy!"
In the modeling world, Barbie has stated that she prefers that models didn't have labels. She feels that a modeling industry, where all models were simply referred to as "models", would be more inclusive and more body positive. She told Glamour;
"The problem is labeling – we're all just models. What the body-positive movement wants is to stop categorizing people, and to let people of all body types be able to do anything, whether they're slightly bigger than the average model or a lot bigger,"
She plans to shed a different light on body positivity. Barbie wants an industry that gives plus-size models the same opportunities as other models. She told Glamour;
"…it's time to open up the doors so that people of all body types are able to be in all lanes of modeling, not just one niche. The body-positive thing has been happening for a long time, but it hasn't been shown to everyone. It hasn't been given a light."
In Barbie, the body positivity movement has a bold and fearless figure to promote its message. Barbie's joy is to see people happy with who they are.
---