Tyler Adams, the 23-year-old captain of the United States men's national soccer team, makes the team tick with his aggression, tackling, passing, and tactical intelligence.
Adams demonstrated his leadership skills during an interview before the USA's clash against Iran at the Qatar 2022 World Cup tournament. He responded as follows to a query about representing a country that discriminates against Black people:
"There's discrimination everywhere you go. One thing I've learned, especially from living abroad in the past years and having to fit in different cultures, is that in the U.S., we're continuing to make progress every single day. I grew up in a white family, with obviously an African-American heritage and background."
Tyler was raised by a single mother in the first decade of his life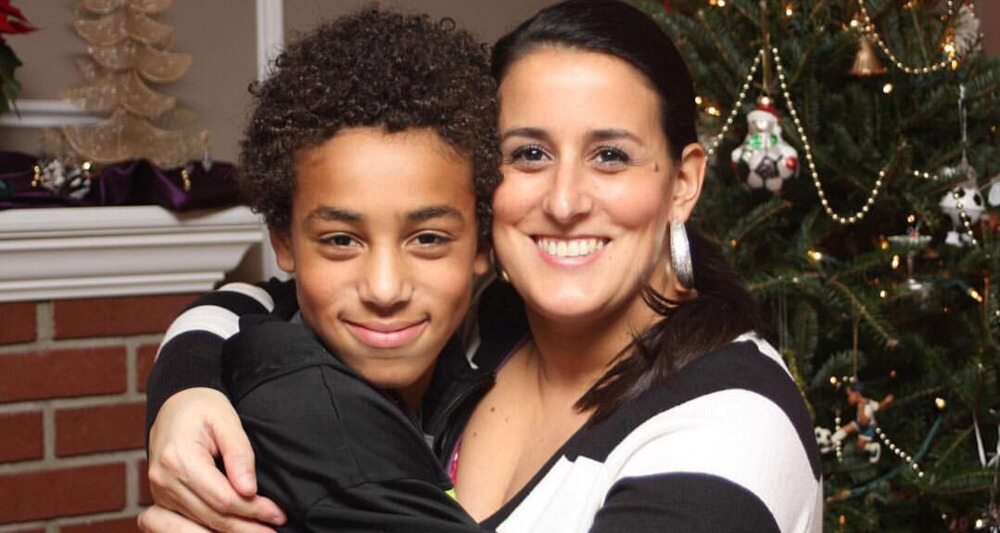 Tyler was born on 14th February 1999 in Wappinger, New York, to Melissa Russo, a white woman, and an absent Black father. Russo was 22 and a recent community college graduate living in her mother's home when she welcomed Tyler. Two years later, Russo and Tyler moved into an apartment in Poughkeepsie.
Russo revealed that Tyler was a nuisance, but growing up under his grandmother helped him develop kindness. Melissa told The Athletic:
"He was always giving hugs, always asking, 'Do you need help? Can I help you with dinner? Can I help you with laundry?' Like, weird stuff for a little kid. A kid normally doesn't want to do those things, but he just wanted to be involved. Whether it was with me, if we were at my mom's, he was helping."
Melissa put off joining university to raise Tyler. When Tyler was around seven, she started taking part-time classes to earn a bachelor's degree while working as a mortgage underwriter.
Tyler and Russo were a two-person team that conquered every obstacle they faced. He praised his mom for always finding a solution. He told ESPN:
"She is the perfect role model for me. There was never a time that I went to my mom and she'd say no — she'd find a way to make it happen. It was never anything crazy like skiing in Aspen, but it'd be me wanting to watch a game, or playing soccer with my friends."
When the New York Red Bulls accepted Tyler into its academy, Melissa drove him 75 miles to the team's New Jersey facility for practice.
Adam has three stepbrothers from his mom's relationship with Darryl Sullivan Sr.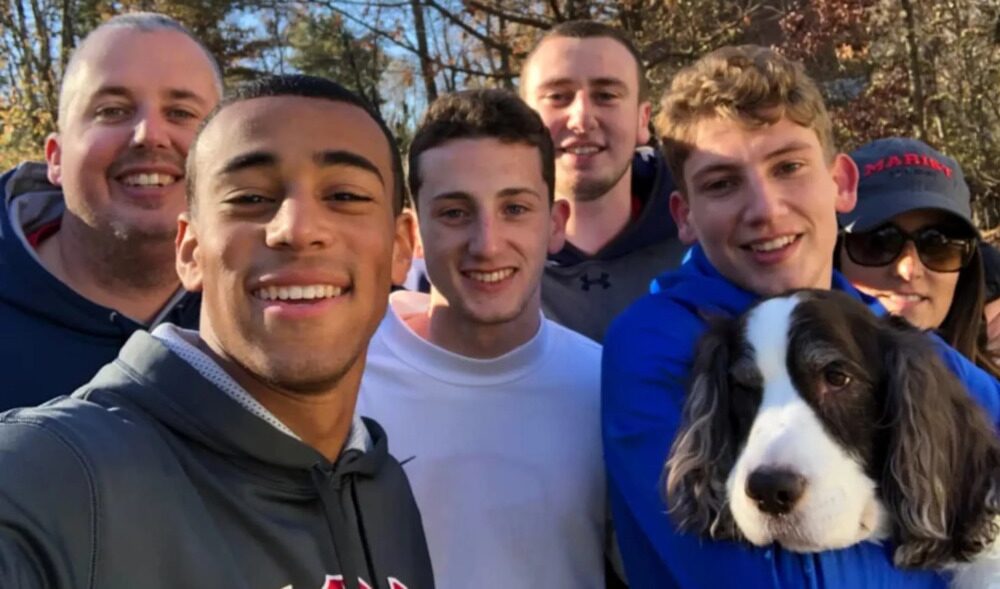 Melissa and Darryl Sr., who's white, met at John Jay High School in the 90s – he was two years her senior. Adams learned from Darryl Jr., Sullivan's eldest son, that Darryl Sr. and Melissa had reconnected and started dating. Tyler told ESPN:
"He [Darryl Jr.] 'Are you Tyler Adams?' I'd never seen him before, so I was like 'Yeah, who the hell are you?' 'I'm Darryl Sullivan, and I think your mom is dating my dad.'"
Melissa confirmed Darryl Jr.'s claim and told Adams that the relationship was going well. Adams and Darryl Jr. struck up a friendship while playing for the school soccer team. He had already spent several nights in the Sullivan household before he and Melissa moved in.
In a flash, the family of two became a family of six: Melissa, Adams, Darryl Sr., and his three sons – Darryl Jr., Dylan, and Donovan. Adams got on with Dylan and Darryl Jr. swimmingly, but it took some time before he and Donovan, the youngest sibling, jelled.
Donovan and Adams eventually got used to sharing parental attention. Adams suddenly shouldered the responsibilities of being the oldest sibling. He told ESPN:
"I'm looking out for them at school, making sure they're coming home — I had my mom messaging me making sure they were doing their homework. It was a moment, like, shit, I'd only ever looked after myself?"
Tough love from Darryl Sr. helped Adams morph into a leader in the household and on the pitch. Darryl Sr. told The Athletic:
"I wanted him to use his leadership abilities for good. So I hammered him early on. I was very tough on him, very tough on him. He needed that, though, and once he understood it, he really developed into the leader of his brothers.. He just took it all on, became an absolutely fantastic big brother."
Tyler's stepfather helped improve his game and still helps Tyler out today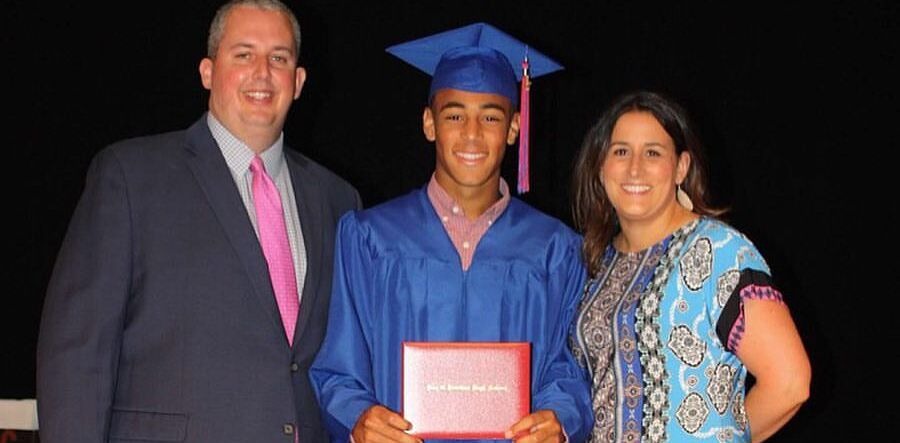 Tyler credits his mom for introducing him to the beautiful game. Melissa was a former soccer player and coached Tyler' first team in Poughkeepsie. Russo helped Tyler develop into a formidable attacking midfielder but didn't have the tools to further his game. In stepped Darryl Sr.
Darryl Sr. played football in high school and college. After graduation, he became an award-winning coach, guiding the John Jay High girls' team to two state championships. When Tyler and Melissa moved in, he was the assistant coach of the Marist College men's team.
Sullivan didn't question Adams' talent but took issue with the youngster's playing position. Darryl advised Tyler to move deeper into holding midfield, a role few wanted. "He [Sullivan] cultivated kind of just how I play the game, who I am and how I carry myself on the field," He said.
At half-time during games, Tyler checks his phone to read texts from his dad about his performance. "He sees these things," He told ESPN. "Like, I read them and think, yep, he's right."
Adams' family molded him into the exceptional person, leader, and player he is today: Melissa taught him the value of kindness and hard work; Darryl Sr. sharpened his game and leadership skills; competing with his brothers enhanced his competitiveness. Darryl Sr. told The Athletic:
"His journey with his mom by himself, and then his journey with his brothers and me next. You see all those things come out, you know? You see him having fun, you see him being a leader, picking everyone up and making sure that he has everyone's back. That's what we do as a family. You see that in him."
Tyler is an international football star with a bright future ahead. Regardless of his achievements, he'll always need his family. He told ESPN:
"My mom always texts me saying, 'You're still that punk-ass kid that I remember, who I gave nuggies to.' It's her saying that when you get too high, my family are there to humble me quickly. And if you're low, they'll get you back to the middle ground."
Adam's paternal relatives are staunch Rangers fans who don't allow green clothing
Tyler doesn't use the prefix 'step' when referring to his father and brothers – blood relations don't matter to him.
Darryl Sr.'s parents left Scotland for the U.S. when they were teenagers. "My grandfather on my stepdad's side of the family was from Scotland and came to the U.S. with his girlfriend in 1961," Adams told Player's Tribune. "They didn't bring much with them, but they did have their soccer fandom."
Sullivan inherited his parents' love for the Scottish team Rangers and disdain for rivals Celtics. When Adam's joined the household, he had to adapt to its football affiliations. He thought it was a joke when he learned the color green – Celtics' color – was banned from the household.
"I made that mistake once [wearing a green shirt]," Tyler said. "I was told that if I wanted to eat with the rest of the family I had to change. I thought it was a joke. It was not a joke. I mean, my uncle Alan even has a dog named Ranger, and if you say the word Celtic to the dog, it growls."
---