Laura Reese Witherspoon is an American actress known for her Academy Award-winning portrayal of June Carter Cash in the 2005 film Walk the Line. Reese made her debut in the 1991 film The Man in the Moon, before making her breakthrough in the 1999 films Cruel Intentions and Election. 
She went on to star in Legally Blonde and its sequel before appearing in Walk the Line. Witherspoon started production work after appearing in several unsuccessful films, and she has achieved great success in her new venture. She won a Primetime Emmy Award for producing and starring in the HBO series Pretty Little Lies. 
This piece will look at Laura Witherspoon's husband, Jim Toth. It will focus on the couple's marriage and family, Laura's previous marriage, and Jim's career and philanthropy.
Reese and Jim met after he saved her from a drunk man at a party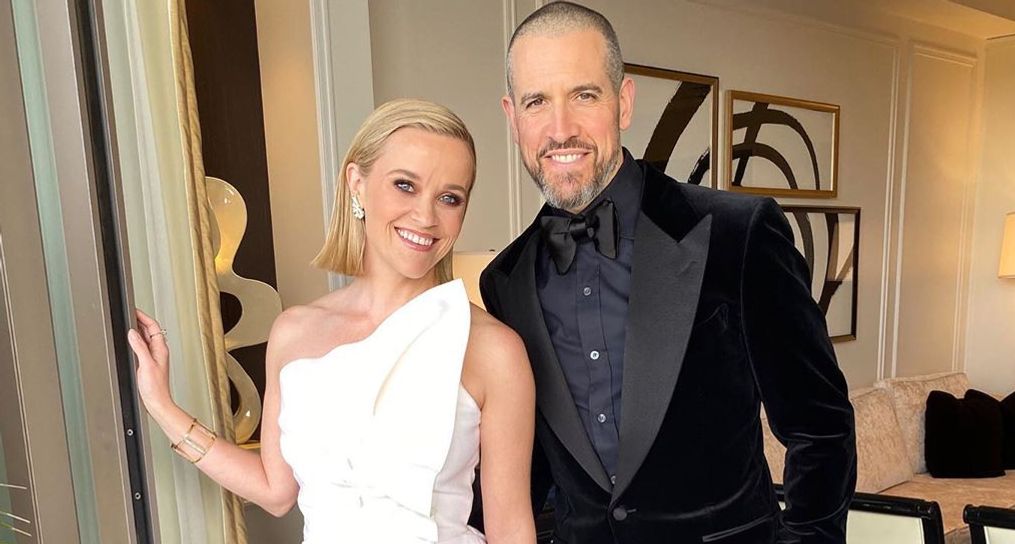 Reese and Jim met at a mutual friend's party in 2010. Jim noticed that Reese felt uncomfortable with a drunk man hitting on her, and he swooped in to help. Witherspoon told Elle:
"He was like, [slurring, scowling, pointing a finger in my face]. [He said], 'You don't know me.' And I was like, 'Yeah, I know. I don't know you!' Jim came over and said, 'Please excuse my friend. He's just broken up someone.' Jim was a really good friend, pulling him out of that situation. That's just kind of who he is, a really good person."
Jim and Reese had a connection, and he made his devotion to her clear from the offset. A friend of Jim's told People that after Jim met Reese, he changed from a player to a man who wanted a committed relationship. The couple started dating in January 2010, and at the end of 2010, Jim proposed.
The news of Reese's engagement came as a surprise to many because she'd reportedly broken up with Jake Gyllenhaal because she didn't feel ready to settle down. A source told People that Reese accepted Jim's proposal because she was attracted to his maturity. The source said:
"He's someone who's more mature and in a place in his live where he's ready to settle down. The relationship happened very fast. I think for the first time in a very long time, she feels as if she's with a grown-up."
Reese and Jim were married in an intimate ceremony held at Reese's ranch in Ojai in March 2011.
Reese was previously married to actor Ryan Phillippe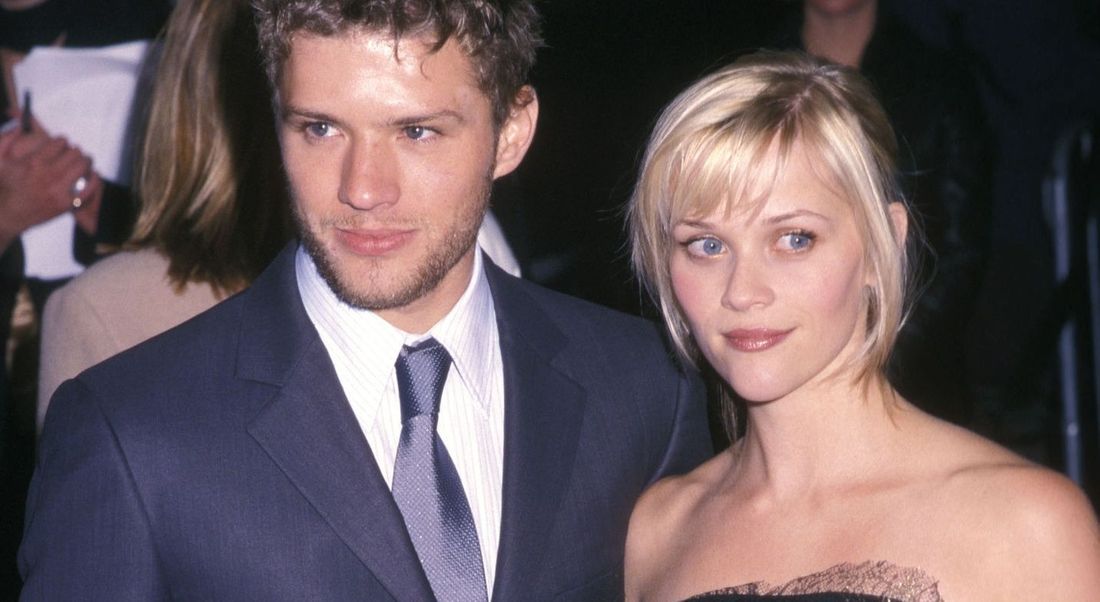 Reese and Phillippe met during her 21st birthday party. She told Jane Magazine that, looking back, she felt embarrassed about how she'd approached him. Witherspoon said:
"I met him at my 21st birthday party. I don't know what came over me – maybe the seven Midori sours – but I told him, 'I think you're my birthday present.' He thought it was so flattering, and now that I think about it… how embarrassing!"
Phillippe and Reese wed shortly after meeting, but their relationship wasn't as smooth as it appeared to be. They started attending couple's therapy in the early 2000s, and in 2006, they announced their separation.
Phillippe told Larry King in 2015 that the relationship ended because the pair married when they were too young. Reese echoed Phillippe's statements during a 2017 appearance on Lorraine. She said:
"I got married when I was 23 and I had two kids by the time I was 27. So I don't know, you know, sometimes it's good to know yourself. I would never change anything. I've said to my daughter, I think, you know, [at] 25, you start to know yourself a little bit better."
Jim and Reese raise Reese's three children together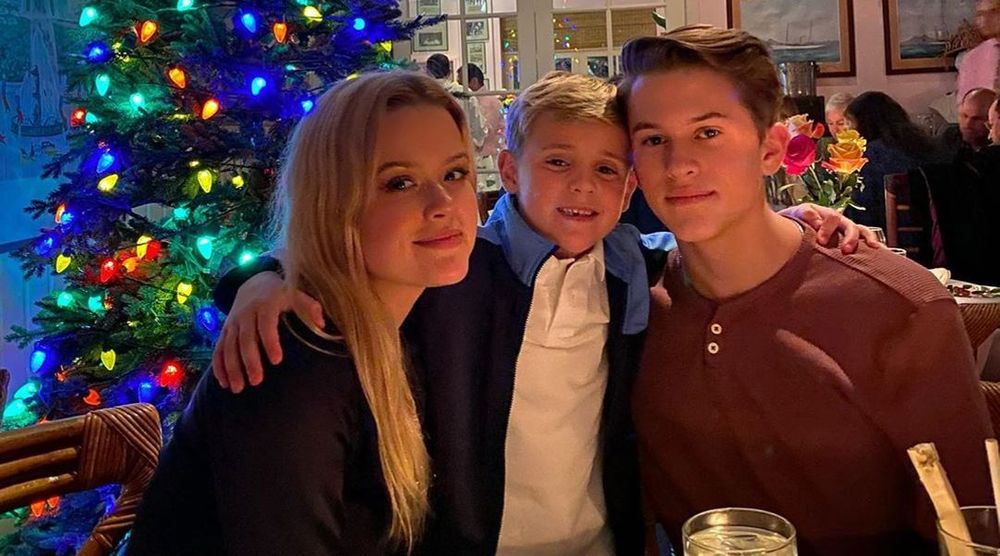 Reese was six months pregnant with her daughter Ava when she got married to Ryan. She gave birth to her three months after the marriage, and four years later, she and Ryan welcomed their son Deacon into the world. Reese and Ryan agreed to co-parent after they divorced.
Jim and Witherspoon welcomed their son Tennessee a year after getting married. Reese talked to People in 2016 about Jim's relationship with the kids:
"He's an incredible man, a wonderful organizer, a great leader. He knows how to get people together. He's very patient and funny with the kids. And he really encourages them to see the humor in life."
The couple and their three children are currently quarantined in their home, and Witherspoon stated that it has been challenging. However, Witherspoon told Miley Cyrus that everybody in the family has learned to respect each other's personal space. She said:
"I think it's really important to designate space. My husband and I are both working from home and all three kids are doing school online. So everybody has a room that has a little area and there's a privacy sign there… You have to have rules on the wall for your family, just so we respect each other's space."
Jim left Creative Arts Agency for startup Quibi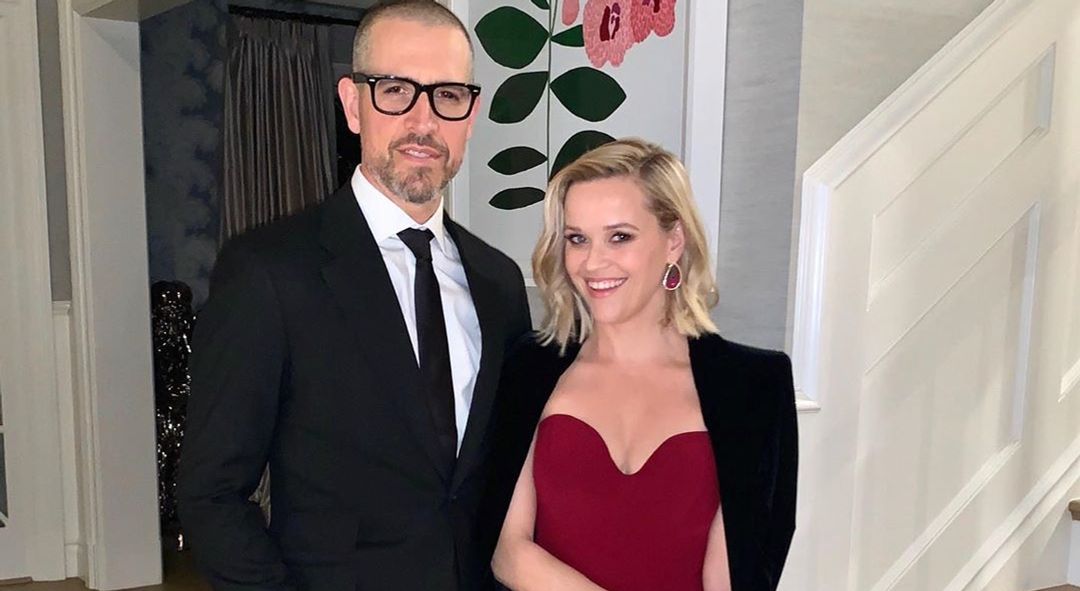 Jim became co-head of motion picture talent department of the Creative Artists Agency in 2010. The agency represents several Hollywood stars including, Chris Evans, Jamie Fox, and Zoe Saldana. One of the things that Reese liked about Jim when they met was that he was involved in the acting industry, but he wasn't famous.
Reese's decision to marry Jim benefited her career when he encouraged her to take on production. She told Harper's Bazaar:
"I have a husband who supports my dreams and my ideas. He helps me with everything. I'm very lucky… He said, 'You should produce movies. You read more books than anybody I know. You should just buy some of them and turn them into films."
In 2019, Jim left Creative Artist Agency and joined the startup Quibi as Head of Content Acquisition and Talent.
He is on a mission to spread awareness about cancer after his father passed away due to lung cancer
Jim is involved with the Stand Up to Cancer charity. The charity raises money for cancer research and spreads awareness about early cancer detection. Jim's father passed away due to lung cancer, which inspired him to join the fight against the disease. According to People, Toth revealed the following at one of the charity's fundraisers:
"And as much as he irritated me, I surely never envisioned life without my father. That's why I'm here. His fight with lung cancer was brief, only eight months, and when he passed away, my only emotion was anger… at that point in my life, I realized I needed to turn it into a positive."
---