Harris Faulkner is a journalist and television host for Fox News. She anchors Outnumbered Overtime with Harris Faulkner, co-hosts Outnumbered, and hosts Town Hall America with Harris Faulkner. Harris started her career as a freelance writer for LA Weekly before moving to North Carolina to work as an anchor and a reporter for a CBS news affiliate.
She later moved to Minneapolis to work for an ABC news affiliate before leaving in July 2004 to work for Fox News. Faulkner has won several awards for her work as an anchor and her humanitarian efforts. This piece will look at Faulkner's relationship with her husband, her family, and a lawsuit she filed against a toy manufacturing company.
She and her husband Tony Berlin were introduced by mutual friends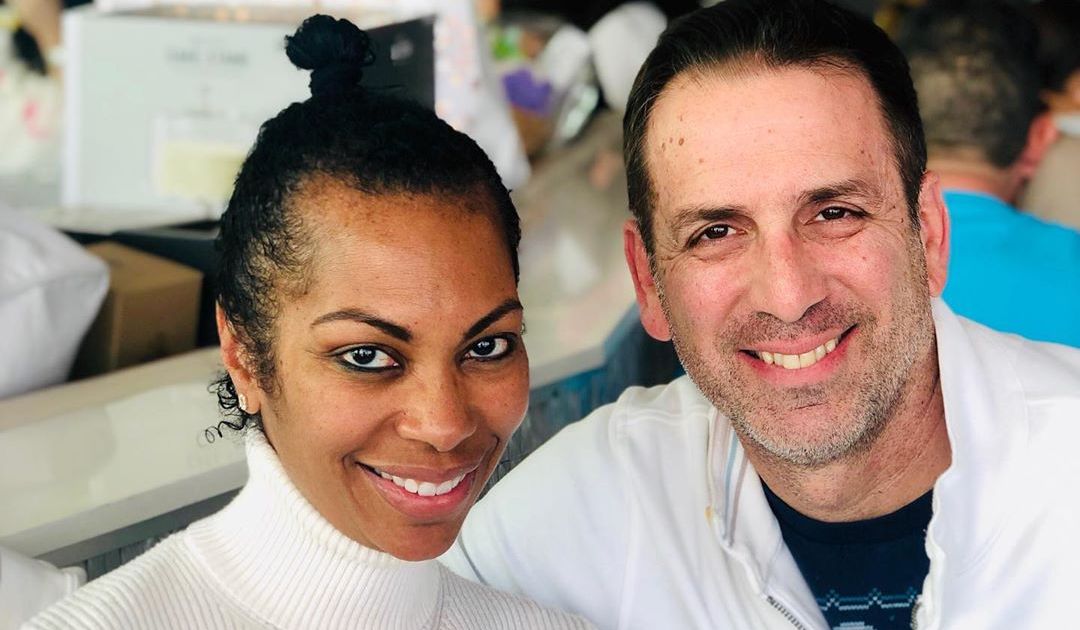 After earning a degree in political science from Occidental College in 1989, Tony Berlin pursued a career in journalism with Cox Broadcasting. He then went back to school to study public policy and journalism. Berlin's work as a journalist took him all around America, and in 1998, he moved to Minneapolis to work with a CBS news affiliate.
At around that time, Harris worked as a reporter for an ABC news affiliate in Minneapolis. The pair met after mutual friends introduced them. Following a whirlwind romance, the couple got married in a beautiful ceremony held on 4th February 2003 near Tony's hometown in Arizona. Harris talked to StarTribune about Tony:
"He gets better with age. We're having a good time on the East Coast, [but] I love Minnesota. I wouldn't have my Tony if it wasn't for the Twin Cities. He turned out to be a great hubby and dad."
Berlin helps Harris maintain a healthy work-life balance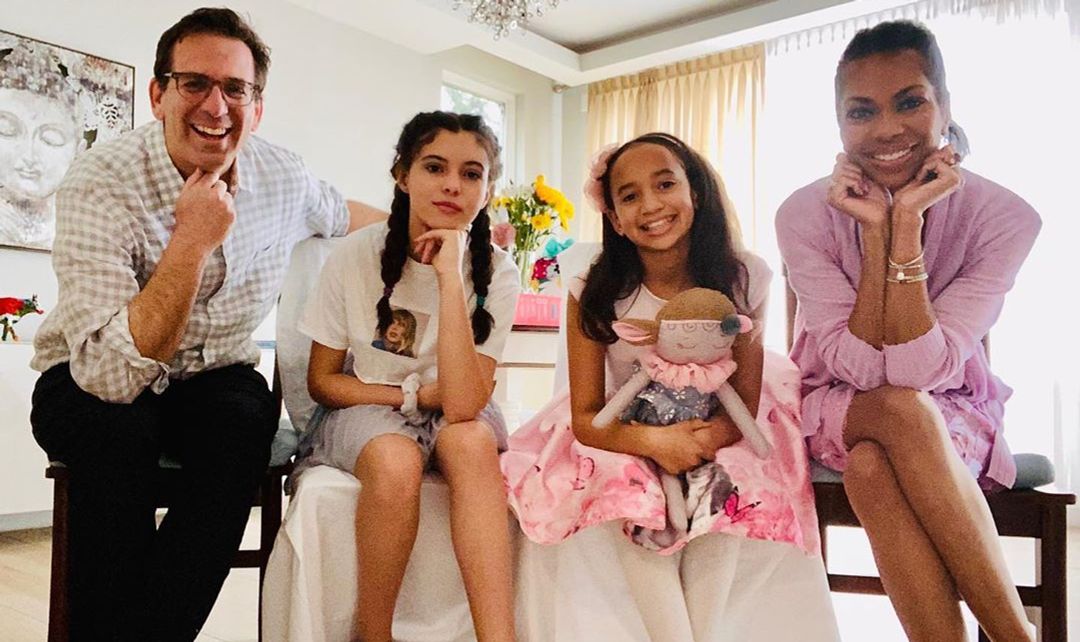 Berlin swapped journalism for public relations in 2006. A year later, the couple welcomed their first child, Bella. The couple's second daughter, Danika, arrived in 2010. In January 2011, Berlin launched his public relations company, Berlin Media relations. He worked from home, and in doing so, he spent a lot of time with his young kids. It allowed Harris to work without compromising her children. She continued:
"He's with the girls in the afternoon for Bella's homework and so forth. He is with them a tremendous amount of time, so we are really blessed that he's got work at home and it helps us balance it all. We split up [responsibilities]. We both have things we do well."
Harris and her daughters have a great relationship, and she doesn't shy away from talking about tough issues with them. She told People that she keeps discussions on sensitive topics simple so as not to worry her daughters unnecessarily. Harris also spoke about how she maintains healthy relationships with Bella and Danica. She said:
"I see a lot of moms and dads frustrated because their kids have their devices at the dinner table and they can't seem to get their attention as much as they used to. My kids really still share the one thing that I think is life-changing, and that's eye contact with me. As they've gotten older, I have made it a priority to continue that."
Faulkner's father wasn't around much when she was growing up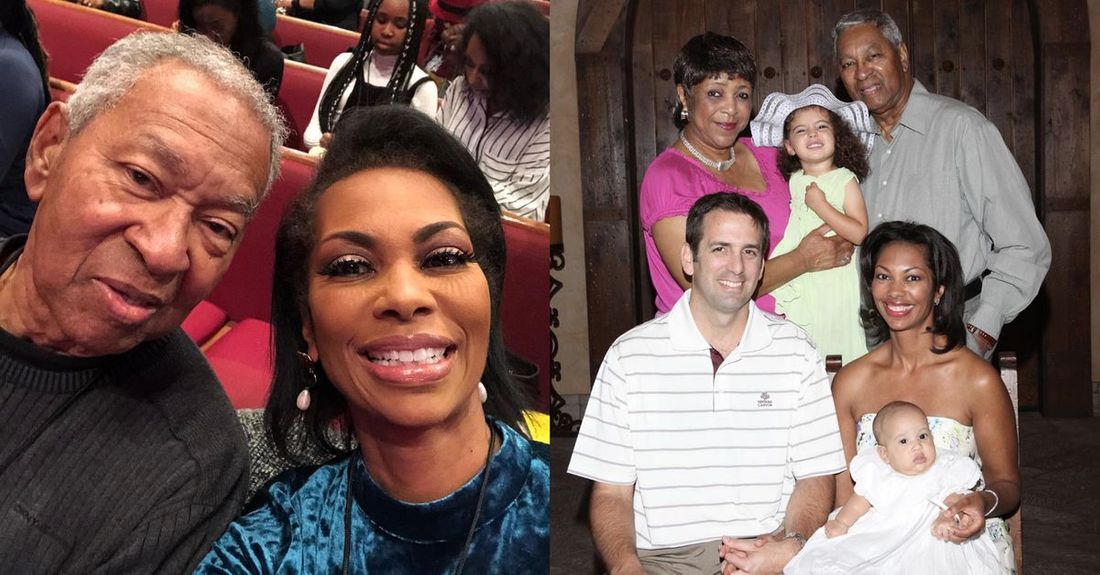 Harris was born on 13th October 1965 at Fort McPherson in Atlanta, Georgia. Her dad is a retired army officer who served a lot when Faulkner was young. As a result, he wasn't around much as Harris was growing up. To compensate for his absence, Bob Harris made cassette tapes for Faulkner when he was out fighting. Harris stated in an interview with POLITICO:
"It's about the size of a good slice of cinnamon bread, and you stick that into the old cassette player. And they had these things all over the planet at the time, and dad had them in the field, at war. And every now and then – it would take a month to get things from that part of the world when he was fighting, but he did 'The 12 Days of Christmas.'"
Faulkner learnt a lot from her mom when she was growing up, and that is something she wants to replicate with her daughters. She wants to be in their lives as much as possible because she knows the challenges of having an absent parent at a young age. Harris' daughters are approaching the critical teenage years, and Harris knows that her presence in their lives is crucial during this stage. She told People:
"I had guilt because I couldn't see every game and I missed a competition with Danika, and it was hard. I'm sure they don't mean to be hurtful, but people will say things that really drive home the guilt… And I have to look for my grace in those moments. I'm grateful for the times that I am there and I am present. I try to own every moment that I'm in because it teaches them that when Mom is with us, we matter most."
Harris maintains a great relationship with her parents who live in Texas.
She sued Hasbro for naming a toy after her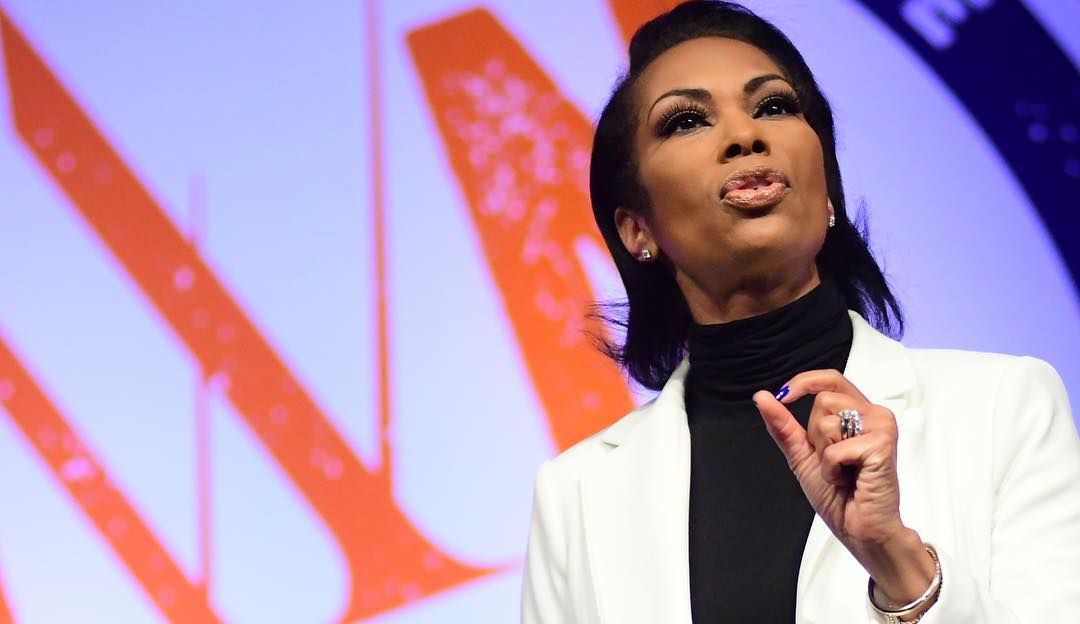 In 2015, Harris filed a case against Hasbro for naming a plastic toy hamster after her. She demanded $5 million from the company for causing substantial commercial and emotional damage to her.
Hasbro filed a motion to dismiss the suit, but the judge ruled that Harris had sufficient cause to sue the company for infringing her right of publicity. Harris and Hasbro settled the matter outside the court, and the company stopped manufacturing the 'Harris Faulkner' toy.
---