Zoe Yadira Saldana began her performance career with the theatre group Faces, before making her on-screen debut in a 1999 episode of Law and Order. A year later, she played the role of a struggling ballet dancer in the film Center Stage.
Zoe went on to make a name for herself in the acting industry by appearing in blockbuster sci-fi films. Her first sci-fi appearance came in 2009 when she played the role of Nyota Uhura in the Star Trek film series. She went on to play the role of Neytiri in Avatar before playing the role of Gamora in the Marvel Cinematic Universe.
As of 2019, Zoe's film appearances have made her the 2nd highest-grossing female actor of all time. Her acting skills have played a huge part in her success, but also has the support of her loving husband Marco Perego-Saldana. Marco is always by Zoe's side, supporting her at everything she does.
We know a lot about Zoe, but Marco prefers to keep a low profile. Read on to discover more about Marco Perego-Saldana.
His dream of playing football ended after suffering a leg injury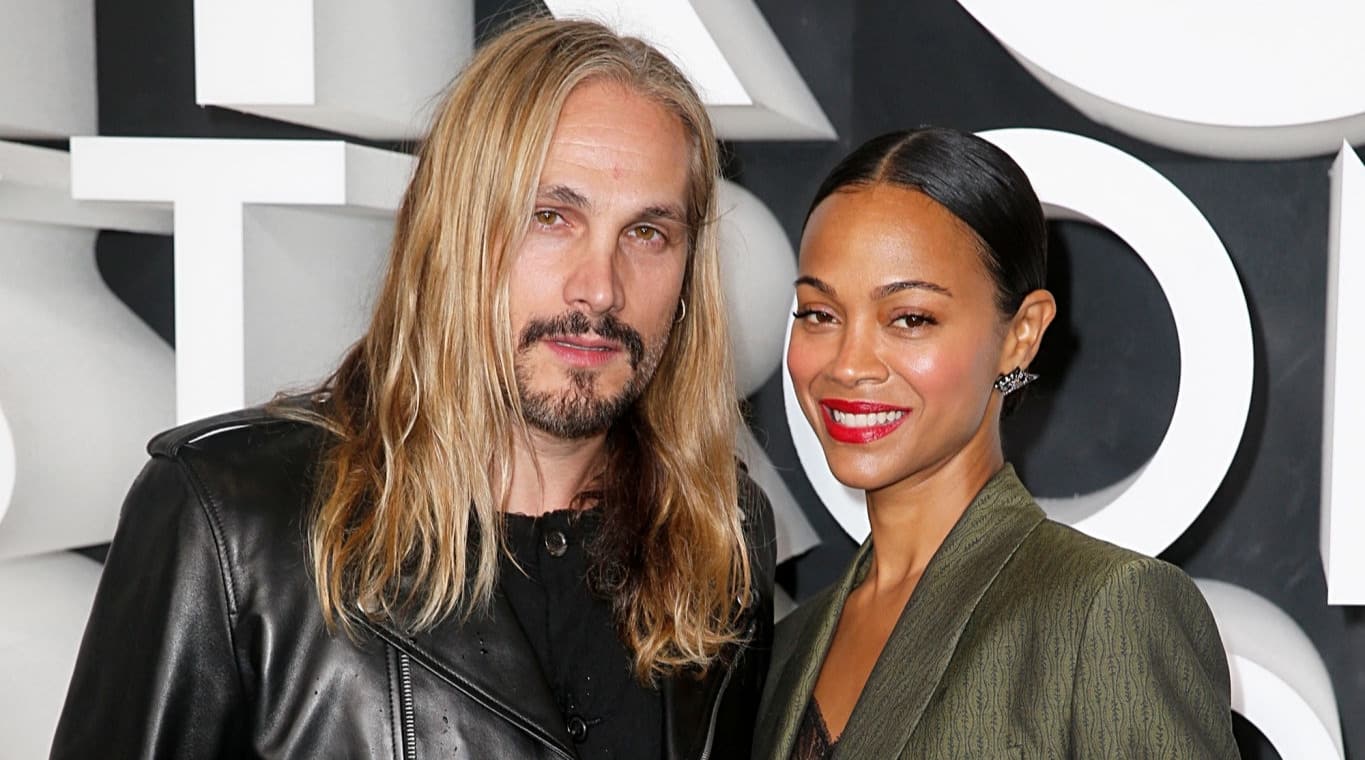 Marco was born and raised in Salo, Italy, by a stay-at-home mom and a working dad. Marco had dreams of playing football, and he was selected to play for Venice's professional team. However, his dreams of playing football ended when he suffered a serious leg injury at the age of 21.
After recovering from the injury, Marco decided to move to the US to pursue a career in art. When he got to the US, he worked as a busboy and a soccer teacher while trying to establish himself in the art industry.
He gained recognition when Gilda Moratti bought one of his paintings
Marco artistry finally paid of when film producer Gilda Moratti bought one of his paintings. Marco talked to New York Observer;
"I was living in Spanish Harlem without money and I was living on 104th Street. One day what happened was, I come to her and I say, 'Listen, look at my work, tell me what you think. If it is a joke I will try to find something else."
Gilda recognized Marco's talent, and she bought a painting. Her purchase raised Marco's stock in the art industry, and he could now sell paintings for up to $30,000 apiece.
Marco's work is mainly centered on social commentary, and it has featured in the Museo Tuscolano in Rome, Royal Arts Academy in London, and Art Basel.
Zoe was engaged to Keith Britton before marrying Marco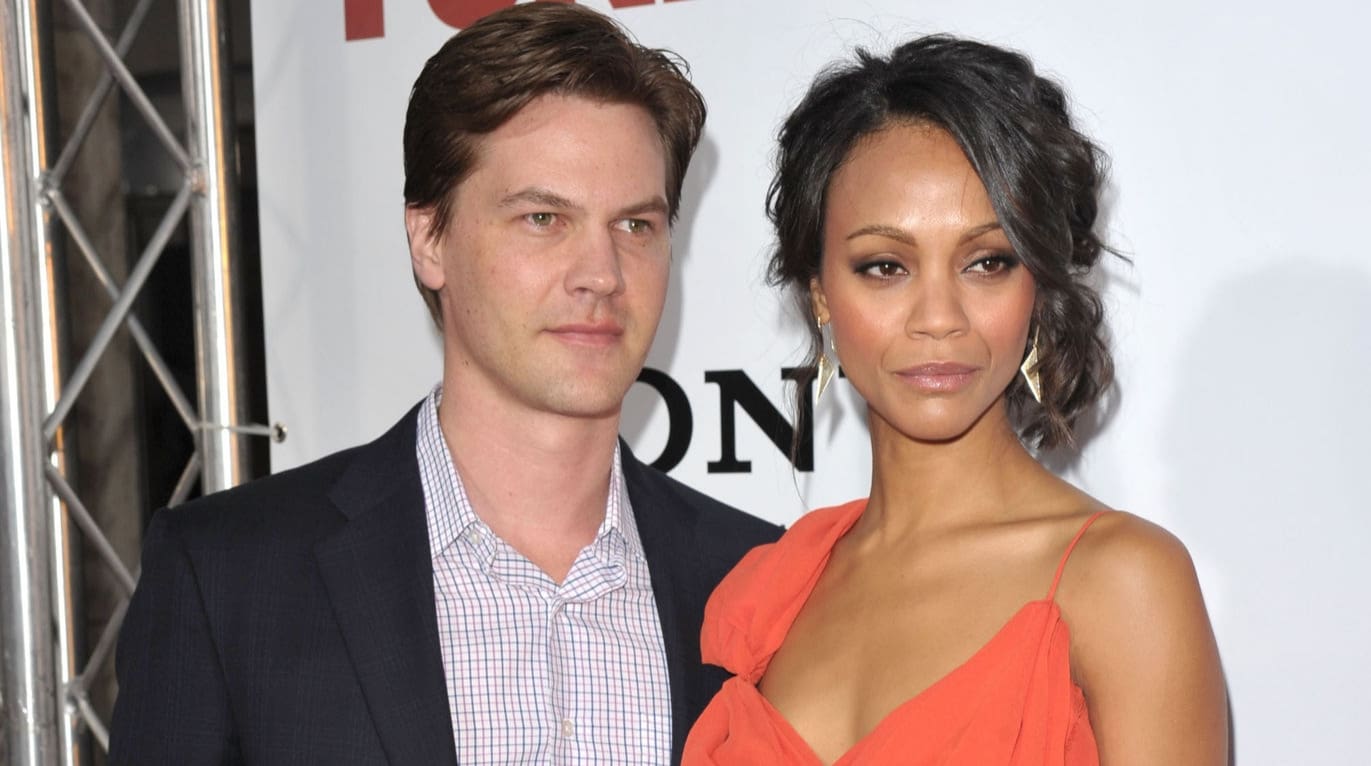 Zoe surprised everyone in 2010 when she announced her engagement to long-time boyfriend, Keith Britton. Saldana preferred to keep her relationship with the My Fashion Database CEO private. An insider told Us Weekly that Zoe didn't even introduce Britton as her fiancé. The source said;
"She doesn't even introduce him as her fiancé. She will just say, 'This is Keith.' She likes to keep her personal life to herself and wants people to focus on her as an actress."
However, the relationship didn't last long after the engagement. In November 2011, Us Weekly announced that the couple had decided to split after an 11-year relationship. Zoe and Keith ended their relationship, but they remained business partners as the co-founders of My Fashion Database.
Zoe was devastated when the relationship ended, and she revealed that she wanted to start a family with Keith. However, the couple never agreed on the right time to have a child. Zoe told Us Weekly;
"For years, he wasn't ready. Then when he got ready, I didn't have time. I never held anything off because I was waiting for something to kick in."
Marco and Zoe kept their marriage a secret for a while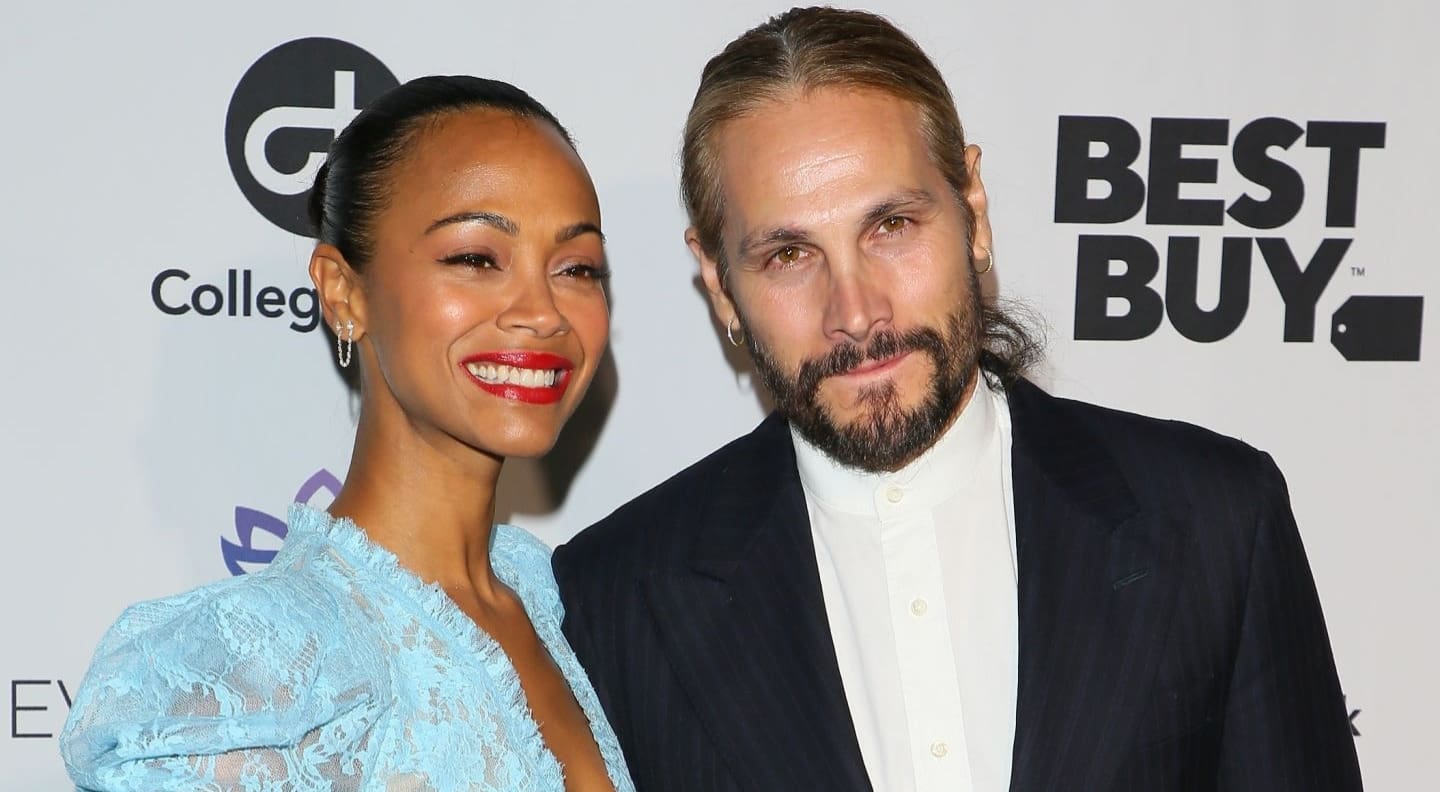 In May 2013, Zoe and Marco were spotted kissing, and it was confirmed that they were in a relationship. The couple got married in July 2013, but they kept it a secret for a couple of months.
Marco and Zoe let us know that they were married in September 2013. They were photographed with matching wedding rings, and the secret was out. Zoe admits that she knew that Marco was the one immediately. She told Marie Claire in 2014;
"I don't do the ABCs, I do what my heart says, what my heart feels. So, from the moment I met my husband, we were together. We knew. I met my husband, I wasn't going to try it out and see if it works. No, I felt it. I went with the feeling."
Marco decided to take Zoe's last name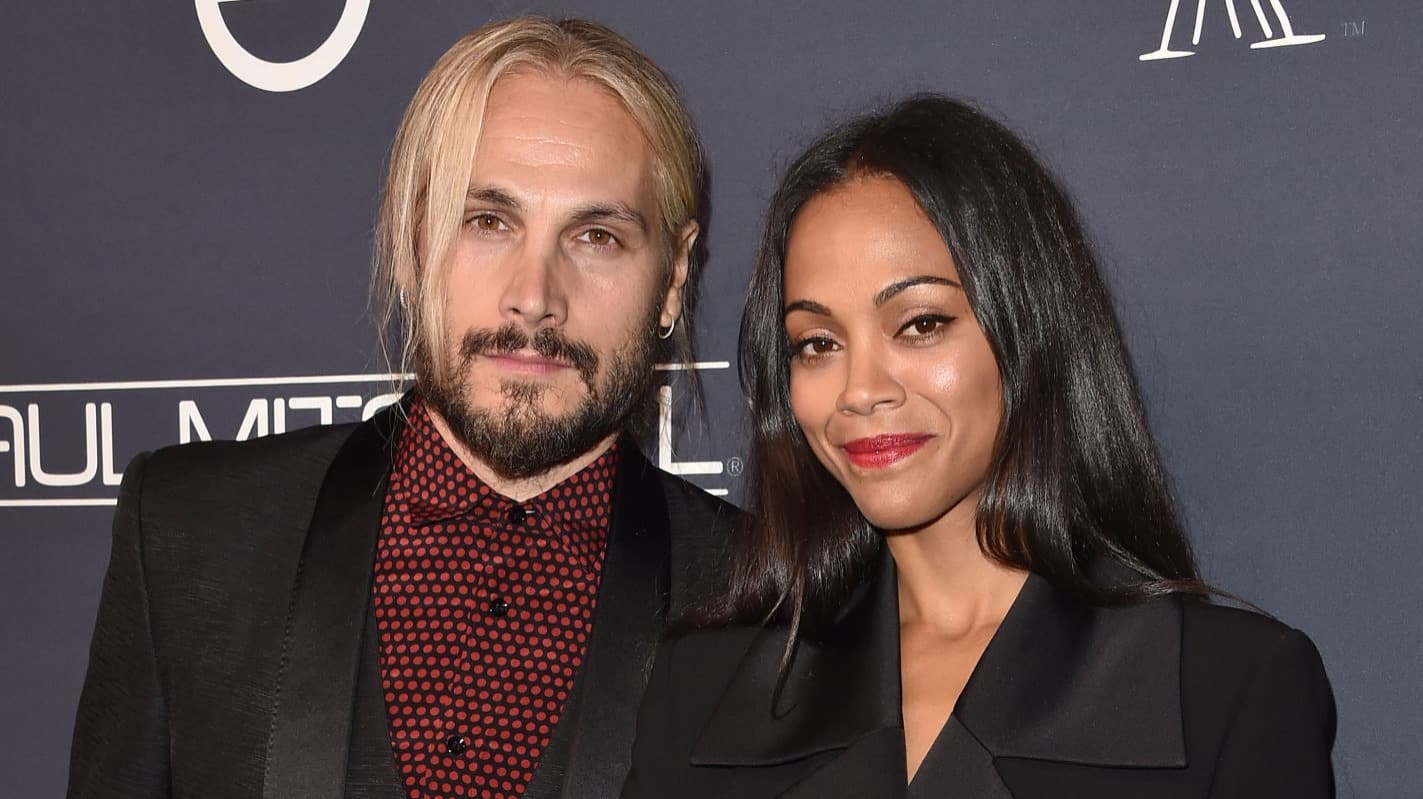 After Marco and Zoe got married in secret, Marco decided to take Zoe's last name. Marco insisted on taking the name even after Zoe tried to talk him out of it. Zoe told InStyle Magazine;
"I tried to talk him out of it. I told him, 'If you use my name, you're going to be emasculated by your community of artists, by your Latin community of men, by the world. But Marco looks up at me and says [she puts on a cute Italian accent], 'Ah, Zoe, I don't give a sheet.'".
Marco's decision stirred up a lot of debate, with a section of men failing to understand why Marco took such a step. Zoe offered her opinion via a lengthy Facebook post. Zoe stated;
"Men, you will not cease to exist by taking your partner's surname. On the contrary – you'll be remembered as a man who stood by change… Gentlemen, I implore you to think outside the box – remove the box altogether. Let's redefine masculinity. A real 'man' leads along side his partner."
Zoe took Marco's name and became Zoe Saldana-Perego while Marco took Zoe's name and become Marco Perego-Saldana.
He is the father to three young boys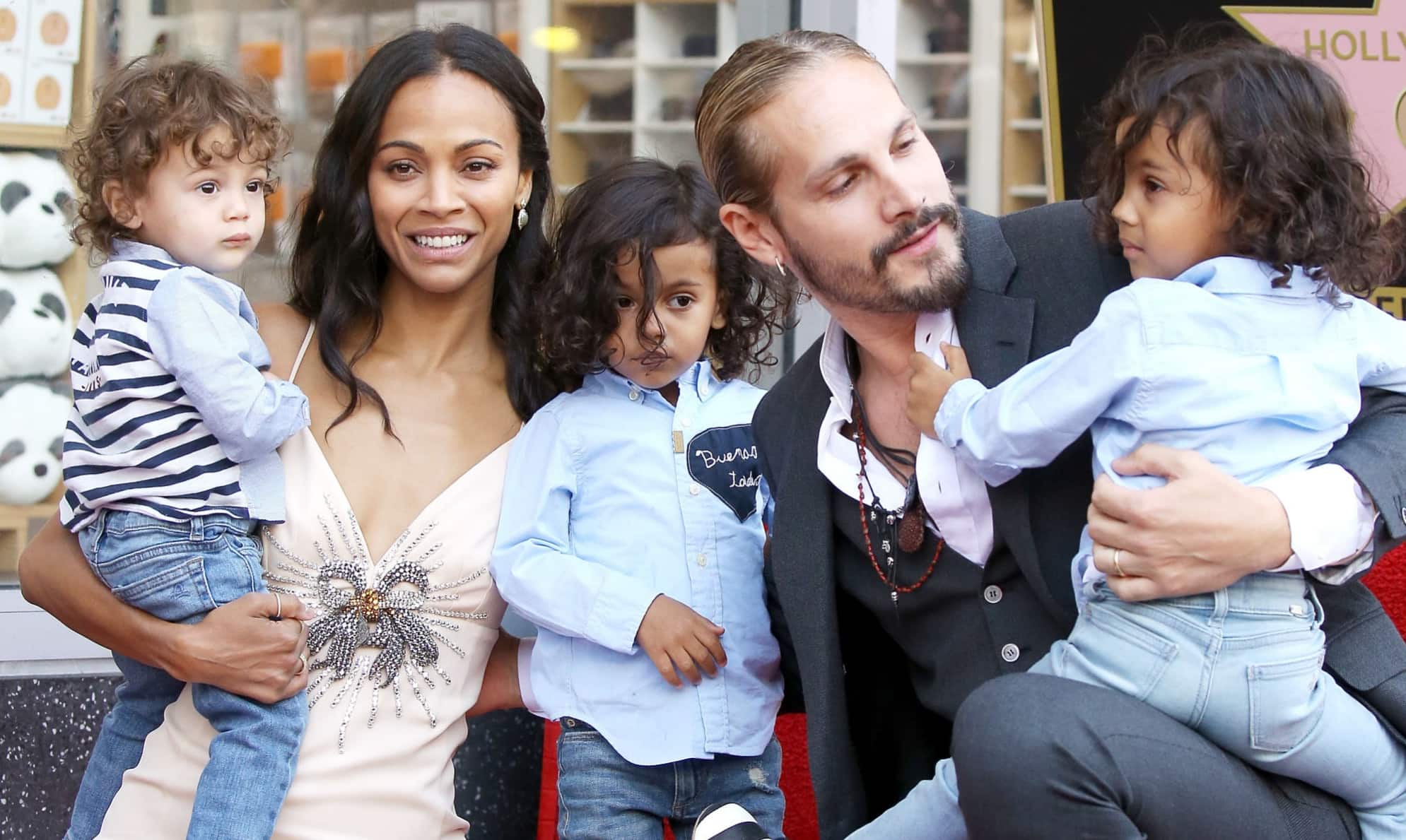 Zoe always wanted to have kids, and her opportunity arrived when she married Marco. Zoe and Marco welcomed twins Cy and Bowie in November 2014. The third son, Zen, came close to three years later in February 2017. The children have the last name Perego-Saldana.
Marco and Zoe take a bilingual approach when it comes to raising their children. The couple wants them to connect with their roots through language. Zoe talked to Cosmopolitan for Latinas;
"Of course [our kids] will speak the languages that we speak; my sisters and I grew up learning French and speaking Spanish and because of that, we're able to understand Italian and Portuguese."
Marco and Zoe also want to raise their kids in a gender-neutral environment. The couple wants them to grow up as adults who aren't bound by gender stereotypes. Zoe opened up to People about the couple's approach to parenting;
"When you look at parenting, the whole thing about matriarchy and patriarchy, and Daddy's little girl and Mama's boys – my husband [Marco Perego-Saldana] and I find that completely ludicrous and absolutely unhealthy for the upbringing of a child."
Marco and Zoe regularly switch roles to encourage gender fluidity at home. Marco does tasks associated with women, and Zoe does tasks associated with men. The couple also buys toys marketed toward boys and girls. They want their kids to grow up knowing that they aren't bound by a specific gender identity.
Marco is very supportive of Zoe's endeavours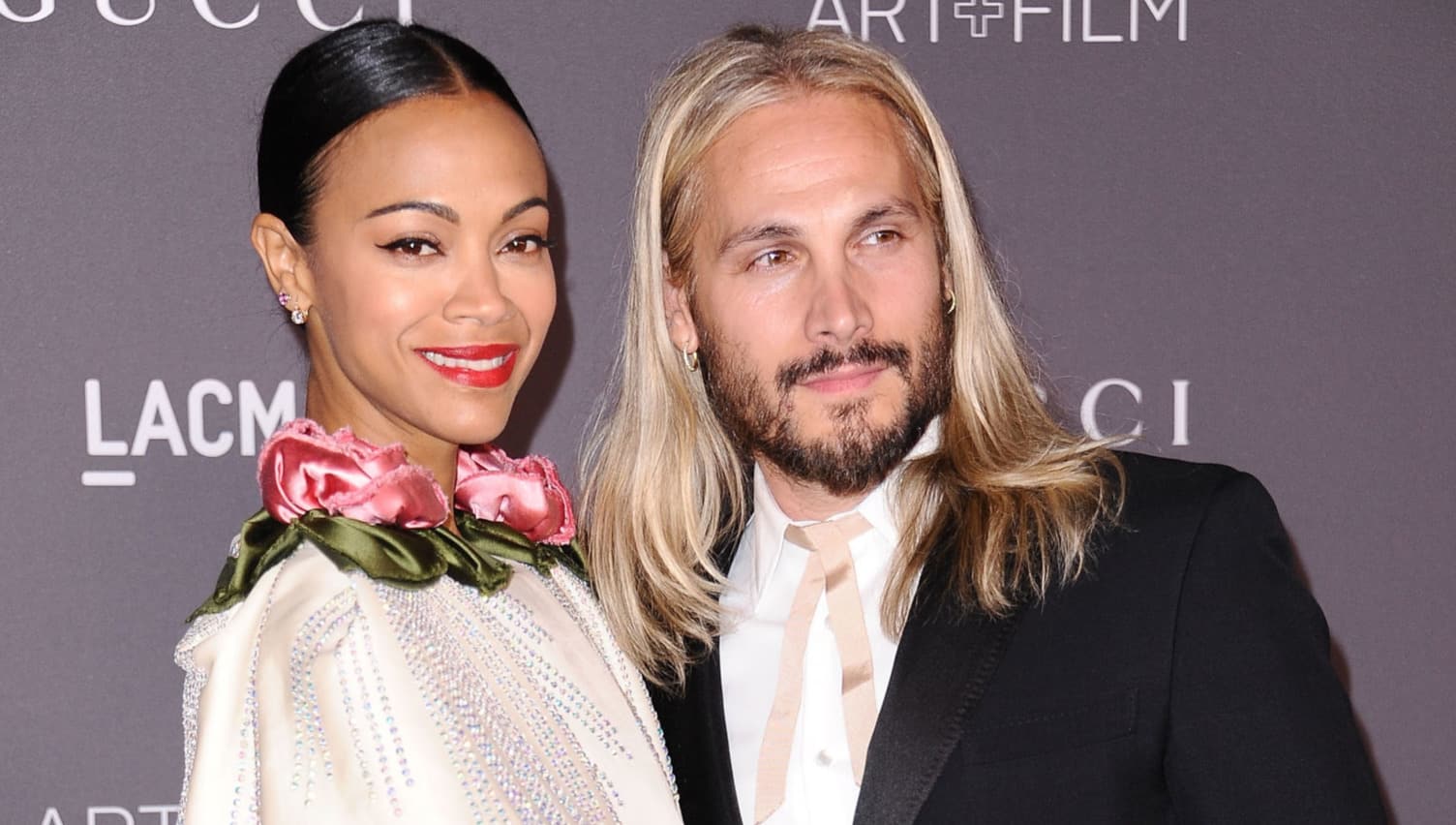 Zoe is a very busy actor, and she relies on Marco for love and support. Marco is also supportive of Zoe beyond her professional work. Zoe is passionate about topics like sexual harassment and gender equality, and she participates in rallies and marches alongside Marco.
Zoe told Cosmopolitan UK;
"My husband has been an inspiration in this whole thing. The conversations we've been having, safely and intimately, have been evolving and it's been very rewarding. He is part of a #MeToo group. We have to broaden the narrative of #MeToo… If there is one thing I have to advise, it's to be kind to the men who are making an effort and don't put them all in one box."
He draws his nickname from a famous pirate
When you glance at Marco for a moment, you might mistake him for a certain Jack Sparrow from Pirates of the Caribbean. His impressive hair and physique make him look like the pirate.
This stunning resemblance gave him the nickname Pirate Perego. He is comfortable with his nickname, and it makes him the perfect match for Zoe. According to Metro UK, Zoe described his perfect man as; "A badass renegade! A pirate! A Pirate who can cry. Oh my god!"
---