Anybody who's watched any of Jake Gyllenhaal movies would confirm that no one would have played his roles better. Born to movie director Stephen Gyllenhaal and screenwriter Naomi Foner, the American actor would grace the acting scene –debuting his career from a rather tender age.
His first role was reportedly in 'City Slickers' (1991), followed by roles in several of his father's film such as 'Dangerous Woman' (1993) and 'Homegrown' (1998).
By the year 2000, Jake had become almost a pro in his career, having previously made a breakthrough casting as Homer Hickam in the 1999 film, 'October Sky'.
Before 2006, he had already marked his territory bagging the BAFTA Award for Best Actor in a 'supporting role', and a nomination for the Academy Award for 'Best supporting actor'.
Gyllenhaal would remain in the limelight for almost two decades appearing in more than a dozen films –most of them high-budget ones. He can be seen in 'Prisoners' (2013), 'Enemy' (2013), Nightcrawler (2014), and Nocturnal Animals (2016) –just to mention a few.
His most recent works, and perhaps his biggest breakthrough so far has been in the Marvel Cinematic Universe superhero film entitled 'Spider-Man: Far From Home' –in which he plays Mysterio.
Many of his die-hard fans no doubt idolize him from his outstanding role performance in his films –which as a matter of fact remain one of a kind!
His personal life, however, remains more of a mystery to most. Here are some interesting facts about his love-life that every Jake Gyllenhaal fan should know.
Jake has been in more than 10 relationships!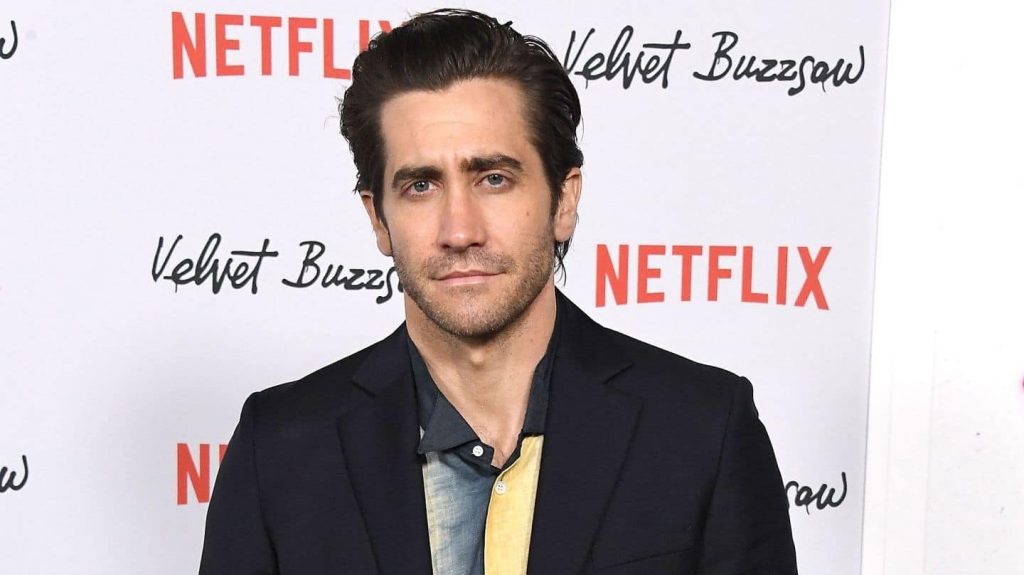 When asked about his dating life during an interview with Howard Stern sometime back in 2015, this is what Jake Gyllenhaal had to say: "I love love, man."
And sure enough, when you look at his dating history, we have to admit that this man does indeed, love love. Well, it is no secret that he is among #1 most desirable in most ladies list, and isn't he handsome too?
Back in 2006, Gyllenhaal was listed among the '50 most beautiful people' list by the People magazine. The same year, he was also included in the 'Hottest Bachelors of 2006' by the same magazine. Six years into 2012, he would also be ranked by the Shalom Life magazine on its list of 'The 50 most talented, Intelligent, funny, and gorgeous Jewish men in the world.'
When we look at Jake Gyllenhaal now at 38, we have to admit that his beauty is not about to fade any time soon!
Over the years, he has been caught up in multiple high profile relationships –some-not-so serious, some pretty serious, and some rumors too.
In his list, however, two relationships are quite outstanding: one with actress Kirsten Dunst (2001-2004), and the other one with Reese Witherspoon (2007-2009). Hang on as we explore more about his love life.
Taylor Swift Is among the Celebrities in His EX's List!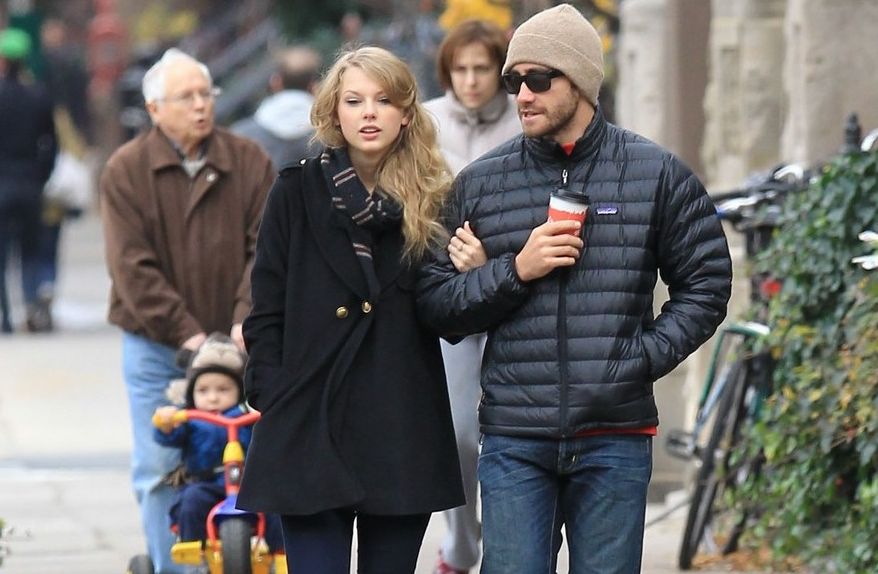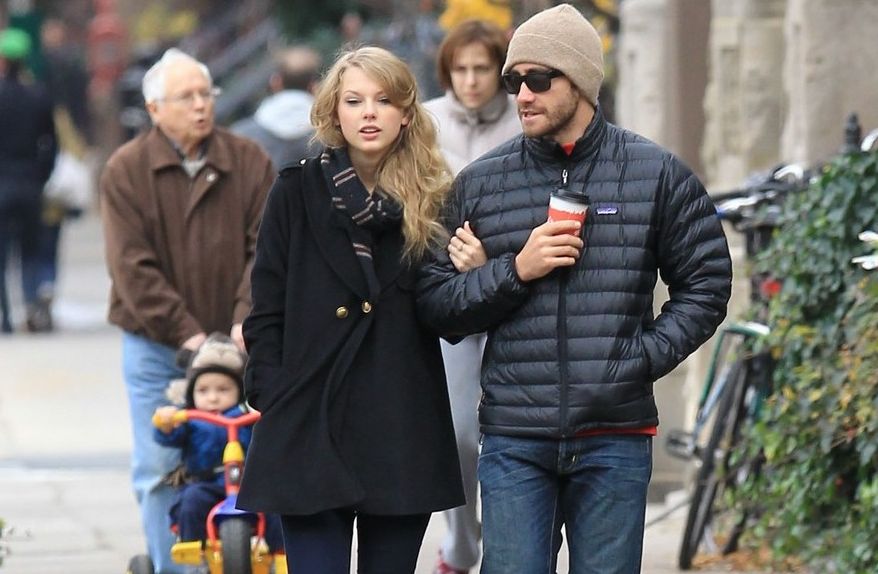 To add to his impressive dating list is none other than American pop singer, Taylor Swift.
In 2010, almost a year after Jake Gyllenhaal split with his ex-girlfriend, Reese Witherspoon, he was spotted with Taylor Swift –who was by then aged only 20. Jake was at this time, almost clocking his thirties.
As you can guess, the speculation that they 'might' be dating became such an issue and they graced covers of almost every tabloid –not forgetting some high-profile magazines such as Us Weekly too!
November the same year, the two were now spotted together taking a stroll during the Brooklyn Thanksgiving Day. This time, however, Taylor Swift had her arms wrapped around Jake –and heart full smiles to make a caption. That undoubtedly confirmed the rumors that they indeed were an item.
Rumors later ensued that Swift's Red album, 'All Too Well', was actually about Gyllenhaal. Wow!
Sad enough, and rather quite expected, the couple was confirmed to have split before the end of 2010. Rumors had that it was because Jake was surprised by the publicity their relationship had sparked, and with Swift being so young at the time, the future was quite unclear.
Even so, some reliable sources did confirm that the two parties were 'very happy' –which suggested that they probably did not have any hard feelings after their break up.
Taylor Swift has been linked to actor Joe Alwyn since May 2017. It is also said a good number of songs in her recent album, Reputation, are referenced to his current lover.
Apparently, our Jake isn't the only 'special' guy in the young singer's life.
Gyllenhaal Hates Talking About His Dating Life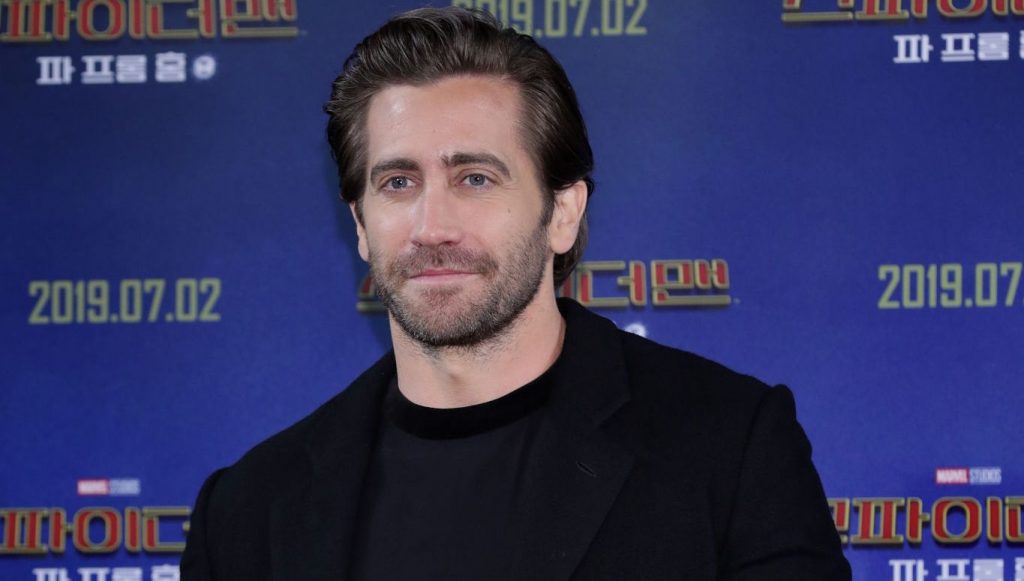 If you want to face Jake Gyllenhaal's wrath, ask him about his love life –most precisely about his past relationship with his EX, Taylor Swift!
Incidentally, Jake has never liked it when someone asked about his personal life. That was, further, made clear during an interview back in 2017, with Guardian reporter Tim Jonze.
"I am not necessarily guarded, but I consider intimacy to be very important, and I don't think everybody needs to know about my family or my personal details," Jake said. "I'm old school in that way."
Things escalated pretty first after the interviewer asked him whether he had listened to Taylor Swifts songs, 'We are Never Ever Getting Back Together', 'Red', and 'All Too Well' –all rumored to be about him.
After some silence, Gyllenhaal eventually answered, and said, "I would love to not talk about my personal life."
So if it is a movie interview, Jake's got no problem. But when it comes to his love life –well, that's clearly a no-go-zone.
He Refers To His EX-Girlfriend, Reese Witherspoon as One of the Smartest and Strongest People He Has Ever Met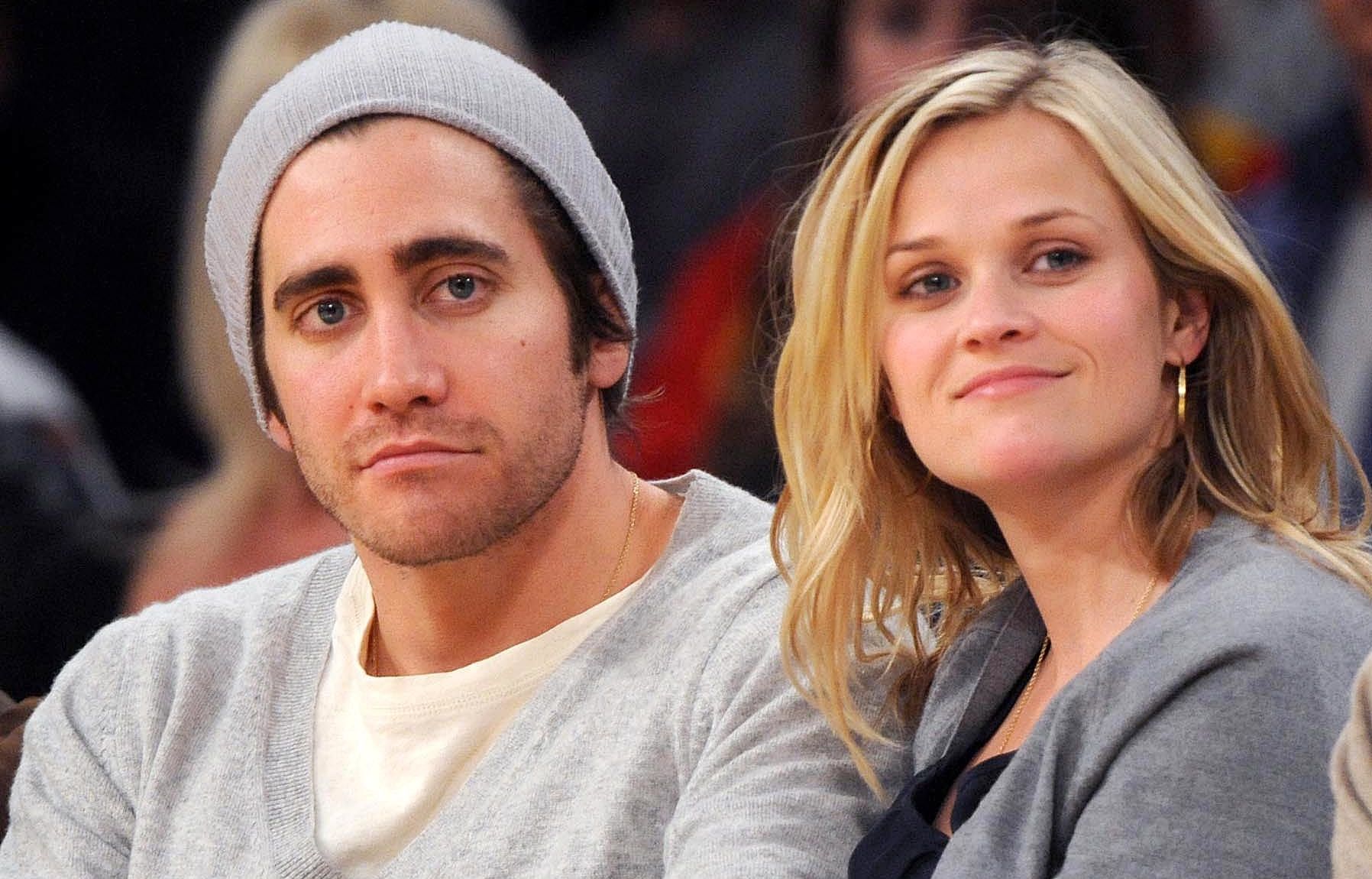 Early 2007, the duo made the headlines with rumors that they were dating. That was reportedly after Witherspoon's divorce with her ex-husband Ryan Philippe in 2006.
The two did not take long to officially confirm that they were a thing, and as Reese would later gush out later in an interview, it was no secret that they had it all planned out.
"He's very supportive," she said during an interview with the Vogue. "Suffice to say, I am very happy in life, and I'm very lucky to have a lot of really supportive people around me who care very much for me…"
It was, therefore, quite a shocker after the two confirmed to have split ways just around 2009 Thanksgiving. Reason being? –that there was nothing juicy!
Apparently, the end of their relationship was not because there were other people involved –but because it just 'fizzled' out.
Jake would go on to confess about his relationship in an interview with Entertainment Weekly: "She is, as I would say about most of the women I'm close friends with or had relationships in my life, one of the smartest, strongest people I've ever met."
Gyllenhaal Recently Made Headlines Dating Model, Jeanne Cadieu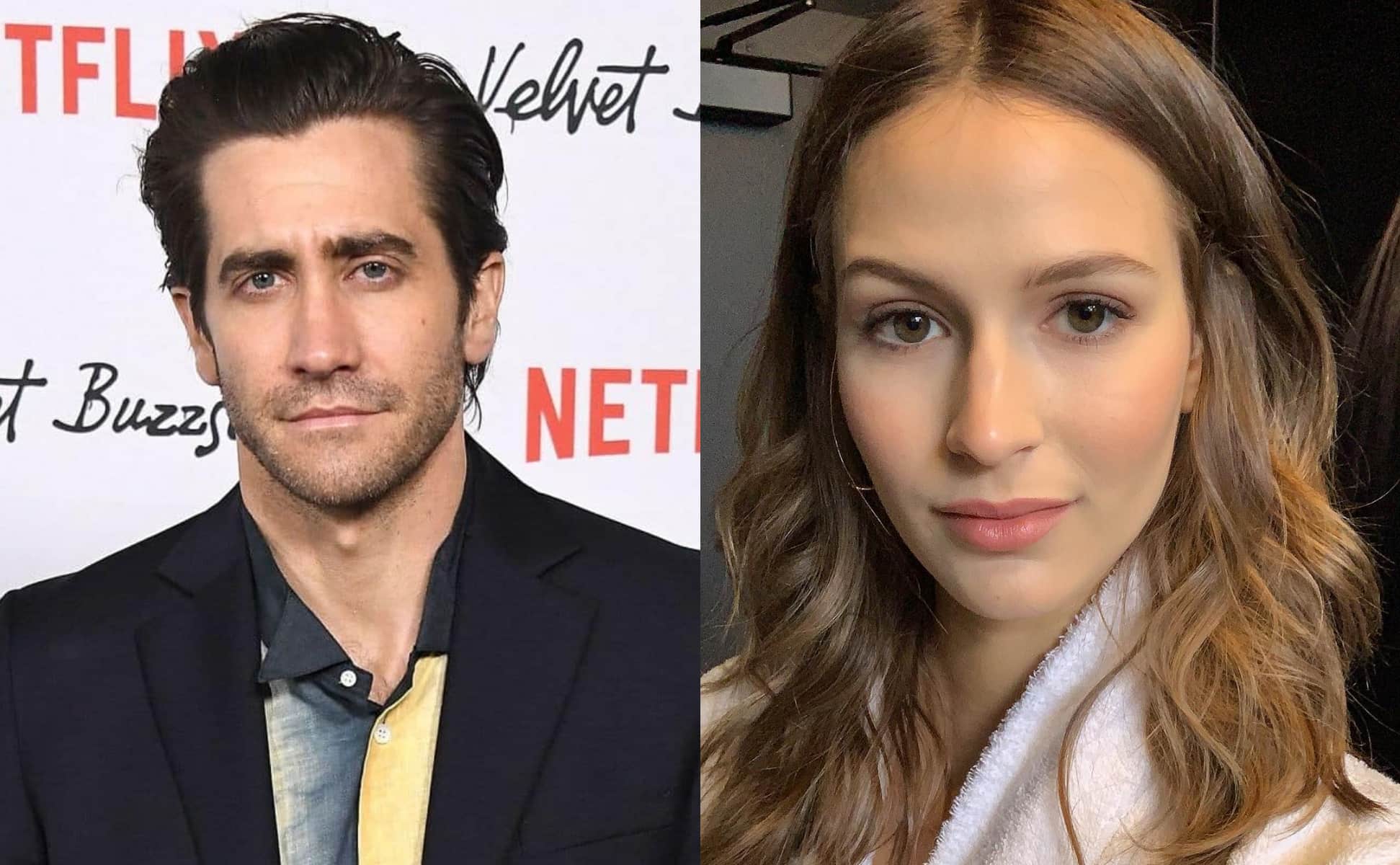 Time's ticking fast, Jake! But perhaps that's no worrier to our star… anyway, life starts at 40, right?
Not long ago – (actually late 2018 to be more precise), rumors sparked that Jake was back in the dating scene with none other than model Jeanne Cadieu.
"Jeanne is very mature for her age." A source told Us Weekly. "She is quirky, smart and loves history reading: she's really great and well-rounded person… she and Jake took things slow, but are now pretty serious."
One thing is, however, quite noticeable –and that's their 16 years age difference!
Apparently, Cadieu is only aged 22, whereas Gyllenhaal is aged 38. This might stir some doubts though, especially when you relate to the last time he dated someone such young (Taylor Swift).
But judging from how fast their relationship is flourishing, there seems to be quite some hope in this one. Reportedly, the two have been having a pretty good time jetting all around the world. They have been spotted in London, Greece, and recently in Paris, France.
For the latter, Jeanne wrote in a caption of a now-deleted photo alongside the Eiffel Tower, saying;
"My own brokenness, my broken was attracted to your broken, maybe that's why I allowed you to break me…"
Is she the one to close down Gyllenhaal dating list? As much as we have to bear the 'only time can tell' quote, we can only wish them all the best.
Jake, we are waiting for that big move… don't disappoint!
Also Read: Is Chris Evans Married? The Untold Truth About His Relationship
---