Jake Gyllenhaal is an American actor whose breakout role came in the 1999 biological drama October Sky. Jake, the son of director Stephen Gyllenhaal and screenwriter Naomi Foner, appeared in a couple of his father's films in the 90s. After impressing in October Sky, Jake thrilled fans and critics playing a psychologically troubled teenager in Donnie Darko.
Gyllenhaal has since starred in a plethora of films, including 2019's Spider-Man: Far From Home, in which he played Quentin Beck/Mysterio. The film represents Jake's highest-grossing release.
Jake Gyllenhaal isn't married, but he is in a serious relationship with French model Jeanne Cadieu.
After starting his relationship with Jeanne, Jake has spoken of becoming a father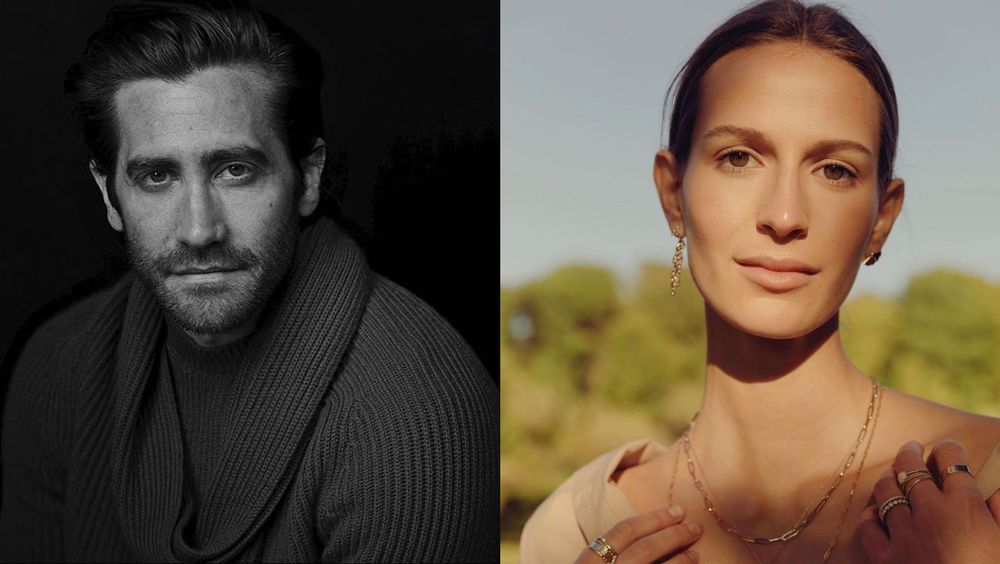 Jake and Jeanne were first rumored to be dating in late 2018 when fans spotted them taking a romantic stroll in The City of Love. The pair avoided the limelight in 2019 but were spotted a couple of times in New York.
The couple attended Cartier's April 2019 Clash de Cartier event together, but they walked the red carpet separately. Such is their commitment to keeping their romance private. Per Marie Claire, Jake and Jeanne don't even follow each other on Instagram.
Jeanne Cadieu is a French model signed with IMG Models. She posts some of her professional shots on her Instagram page. The page also reveals Jeanne's passion for social advocacy, as she has expressed support for the Black Lives Matter movement.
Page Six has reported that Jeanne has already met Jake's family and that she has accompanied Jake on several holidays. All signs indicate that the pair is in a serious relationship.
Might we see Jake finally settle down? "I do hope to be a father one day," Jake said on NBC's Today Show. He echoed that statement in a 2020 interview with British Vogue. "I definitely do," Jake responded when asked whether he sees kids in his future. He added:
"I'm not someone who has ever existed in a space where I've really known what's coming next. But you do have to be open to it. [I'm] seeing life as something that is, you know, fleeting, and the world as it is now, I've turned to my family, I've turned to my friends and I've turned to love."
Jake reportedly ended his relationship with Taylor Swift because he hated the publicity that came with dating her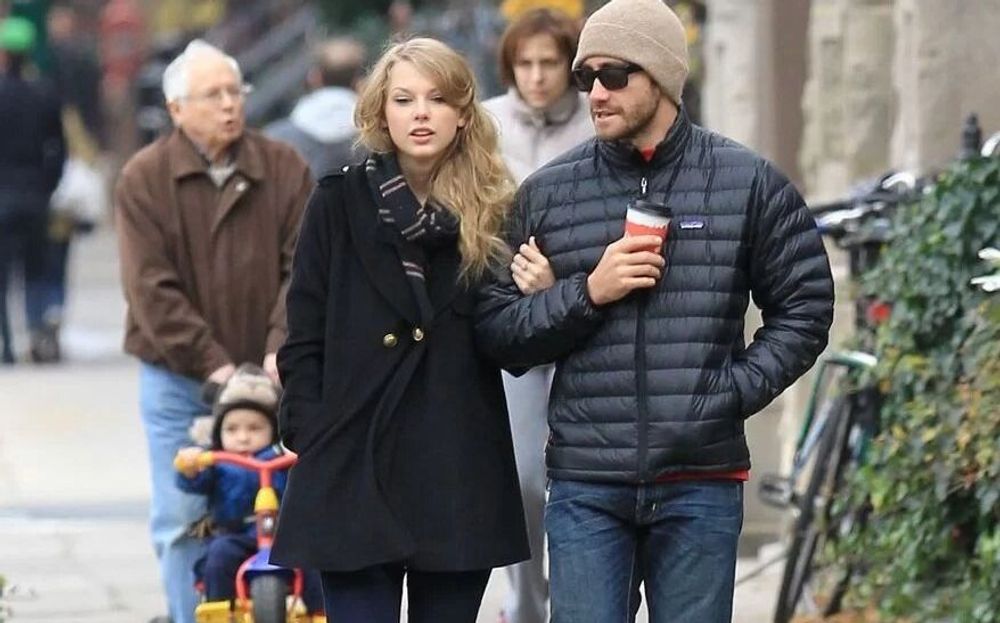 Jake and Taylor Swift started dating in late 2010. Gwyneth Paltrow reportedly introduced the pair at a dinner she'd held.
The whirlwind romance ended before the start of the new year. The Huffington Post reported that Jake broke up with Swift because he hated the extra media attention brought by the relationship.
"He said he wasn't feeling it anymore and was uncomfortable with all the attention they got," a source said. "He also said he could feel the age difference."
The 'age difference' reason seems a lot less feasible than the 'extra attention' reason. Jake has consistently dated women that are younger than him. There is an 18-year age gap between Jake and his current boo Jeanne Cadieu. Jake has, however, demonstrated little compromise when it comes to his privacy.
"Well, I have a firm belief that I enter space with an open heart and a mind that's strong enough to protect it," Jake told The Guardian. "I'm not necessarily guarded, but I consider intimacy to be very important and I don't think everybody needs to know about my family or my personal details. I'm old school in that way."
Taylor was reportedly heartbroken after Jake ended the relationship. "Taylor is really upset and hurt… she feels really burned by him," a source told Us Weekly.
Reports claim that Taylor's hit All Too Well addresses her relationship with Jake. 'Swifties' certainly believe so. All Too Well forms part of the album Red, which Taylor described as resembling 'a heartbroken person.'
Jake dated actors Kirsten Dunst and Reese Witherspoon in the 2000s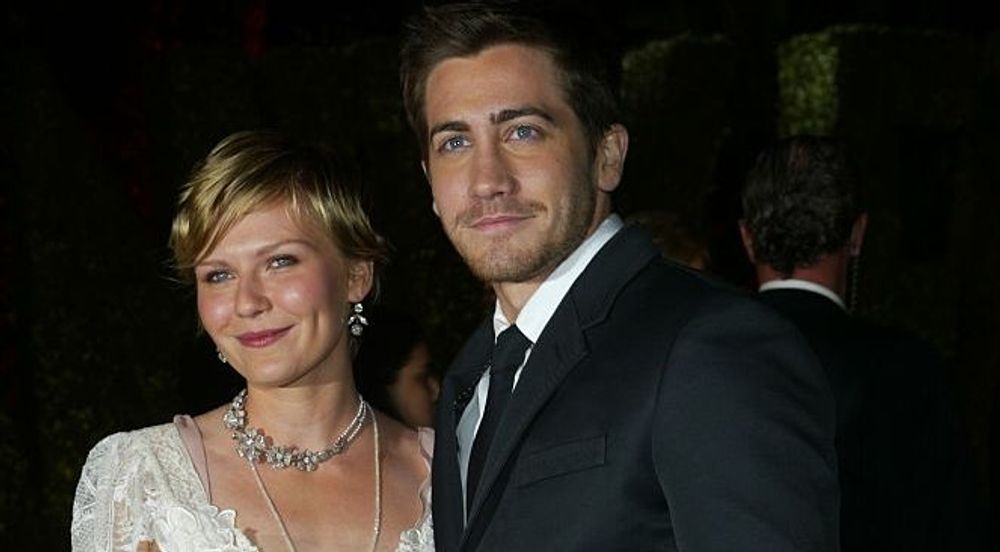 After a brief romance with singer Rilo Kiley, Jake started dating Spider-Man star, Kirsten Dunst. The pair's relationship progressed quickly, as they moved in together and adopted a dog named Atticus.
Kirsten and Jake seemed to have a serious relationship, but neither party appeared committed to a long-term relationship. They had plenty of good times, including that trip to London where the paparazzi took the famous photo of Jake watching Dunst demolish a salad.
The relationship ended in 2004. As expected, Jake kept the details of the couple's breakup private. "Kirsten and I know what's real and what's not," he told People. In an interview a year later, Jake stated that he'd subscribed to society's idea of an ideal relationship, and it had caused him plenty of unhappiness. He said:
"Society gives us these ideas of what love is supposed to be and how we're supposed to act and the movies say very simply, guy gets girl, guy loses girl, guy gets girl again, and I have subscribed to that idea and I think a lot of young people of my generation have done the same and have been led to a lot of unhappiness."
Jake was linked with Natalie Portman before he started dating Reese Witherspoon. The pair met on the set of the 2007 film Rendition. Their three-year romance ended amicably in 2009. "No one cheated," a source told Us Weekly. "There was no drama." In a 2016 interview with People, Jake had nothing but praise for Reese:
"She is, as I would say about most of the women who I'm close friends with or had relationships in my life, one of the smartest, strongest people I've ever met."
Gyllenhaal also revealed that he had a crush on Jennifer Aniston 'for years.'
Jake has been linked with multiple other women, including actress Ruth Wilson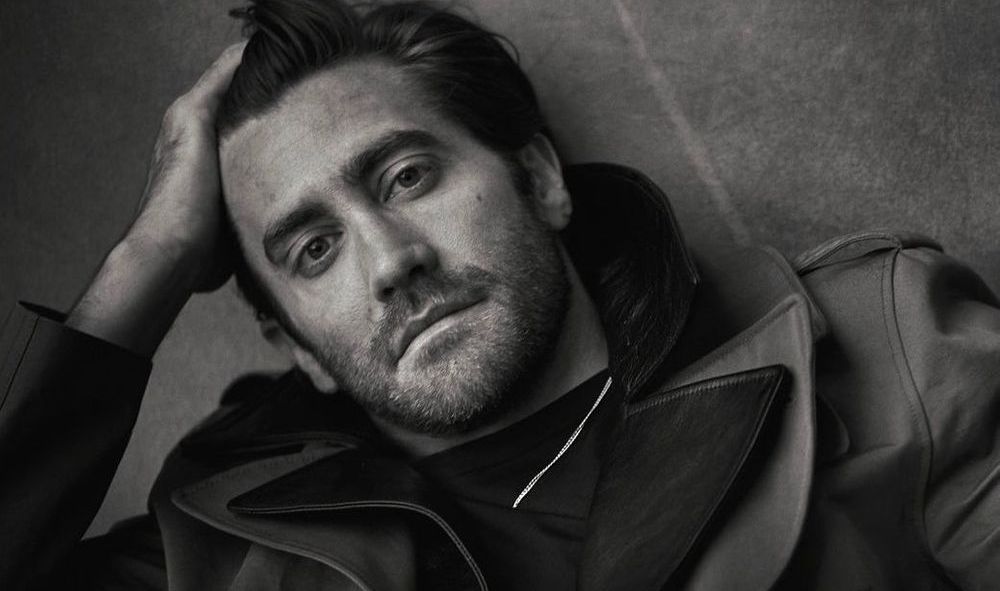 Despite his other-worldly secrecy, Jake hasn't evaded relationship rumors.
Jake was linked with Anna Kendrick in 2011 as they filmed their movie End of Watch. Neither actor confirmed the relationship, but tabloids reported that they had a brief romance. In June 2013, Jake was linked with model Alyssa Miller.
The pair were spotted hanging out several times, but again, Jake declined to speak about his rumored relationship. Alyssa and Jake reportedly broke up in 2014. Some reports indicate that Jake moved on with Mean Girls star Rachel McAdams.
In 2015, Jake and actress Ruth Wilson were rumored to be dating. The reports flared up after Jake and Ruth were allegedly spotted kissing at a Golden Globes after-party. In an interview with ABC News, Ruth acknowledged that she and Jake were close but denied dating him. She explained:
"He's adorable, a really good guy. We've become like brother and sister a little bit. We spend so much time together. We trust that even if we have little [disagreement] – which is going to happen because we're in a tense environment that demands a lot from us – we'll make up and we'll be fine. I trust him implicitly."
---