Taylor Lautner is an American actor famous for playing the iconic role of Jacob Black in The Twilight Saga film series. Lautner launched his career by appearing in comedy shows such as The Bernie Mac Show and My Wife and Kids. Taylor gained global acclaim in the late 2000s for his starring role in Twilight.
Lautner's physical transformation for his role in The Twilight Saga films made him a teen idol and sex symbol. To keep the role of Jacob Black, Lautner adopted a strict diet and exercise regimen that helped him gain 14 kilograms of muscle.
Lautner is set to star in Netflix's upcoming family drama Home Team
Taylor Lautner is set to star in Adam Sandler's upcoming comedy film Home Team. The film is based on the life of Sean Payton after he temporarily left the NFL due to his involvement in the 'Bountygate' scandal.
Lautner will feature alongside stars such as Kevin James and Rob Schneider. The film will premiere on 28th January 2022 on Netflix.
"Feel blessed to have been a part of this one," Lautner captioned an early July 2021 post featuring photos and a video of Home Team's production. "Can't wait for y'all to see it."
Taylor's involvement in Home Team represents his first appearance in a major movie since his star turn in Run The Tide in 2016.
Taylor's career after Twilight dipped because he couldn't step out of the shadow cast by the films' success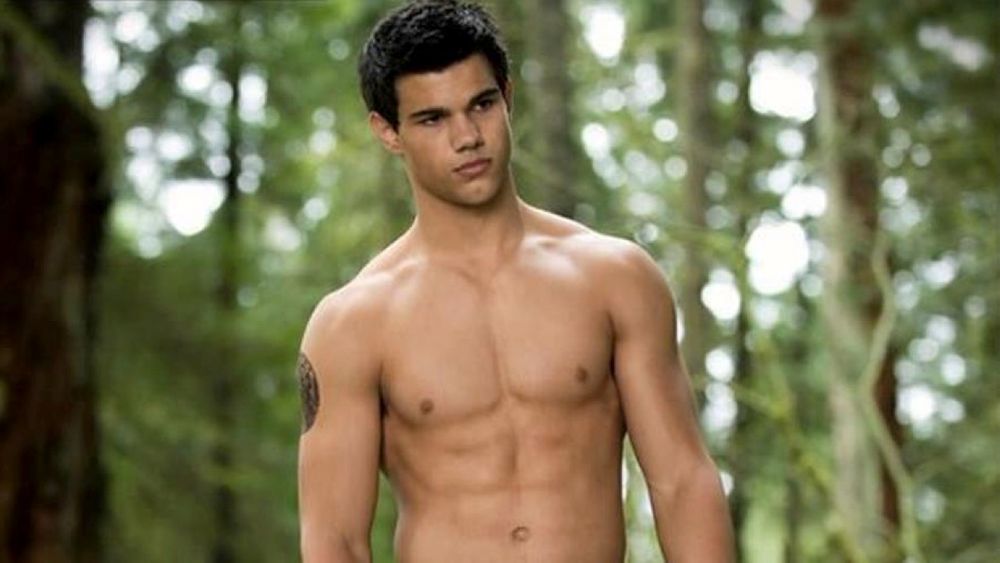 The Twilight film series produced three world-class acting talents: Kristen Stewart, Robert Pattinson, and Taylor Lautner. The three were widely predicted to consistently star in Hollywood for the considerable future. That prediction proved to be true, but only for Kristen and Robert.
Taylor's career dipped after the Twilight series ended while Kristen and Robert's career's skyrocketed. Lautner managed to lock down roles in films, but most of the films he starred in flopped. His 2011 film, Abduction, was a commercial and critical failure, and so was his 2015 film The Ridiculous 6. The movie's star-studded cast couldn't save it from earning comically low ratings.
Lautner didn't struggle to find roles; he just couldn't find the right ones. The Twilight role that made him a superstar had now turned into his undoing. Taylor couldn't dissociate himself from Jacob Black. A source told The Hollywood Reporter:
"It's not easy to move out of the shadow of a hit like Twilight. But he's still very young. There's time for Taylor to become more than just Jacob."
Five years on from that 2015 report, Taylor is still finding it difficult to land substantial roles. Since 2018, Taylor hasn't appeared in a film or a series. To the outside world, Taylor is the classic wasted talent left to wither away as others of arguably less talent and acclaim get big roles. However, Taylor doesn't see it that way because acting isn't his main source of happiness. While promoting Run The Tide in 2016, Lautner said:
"For me the biggest thing is just surrounding myself with people that I love, just spending time, it doesn't matter what I'm doing as long as I'm with my friends and my family. You know, I could be sitting in a cardboard box and that's where I'm happiest."
Taylor has the time and talent to make a comeback. Odds are that he isn't quite done yet. At the moment, however, there is no news about Taylor booking a role in a film or series. His Instagram page reveals that he is quite content living a low-key life with his girlfriend in California.
Also Read: What is Sheree Murphy doing now? She is a radio and television host
---