For most people, the best way to achieve fame is to become an actor, a singer, or a sports player. Most of us fail to recognize journalism as a route to fame and fortune. People like Christiane Amanpour, Katie Couric, and Diane Sawyer have all gotten famous through journalism.
Demetria Obilor is one of the hottest prospects looking to add themselves to that list. Despite a relatively short career, Demetria is well known in the USA and around the world. Obilor has a natural journalistic talent, and it would be unwise to bet against her.
She of Nigerian descent from her dad's side and Eastern European descent from her mom's side
Demetria was born on 29th March 1991 in Kansas City. Her dad is Nigerian, while her mom is from a German-Lithuanian-Russian background. Demetria grew up alongside three brothers Uzoma, Ikkena, and Kelechi.
Obilor's family lived in Kansas City for a while before moving to Las Vegas. Obilor and her family are very close, and she spends as much time as she can with them.
She started working as a journalist while she was still in campus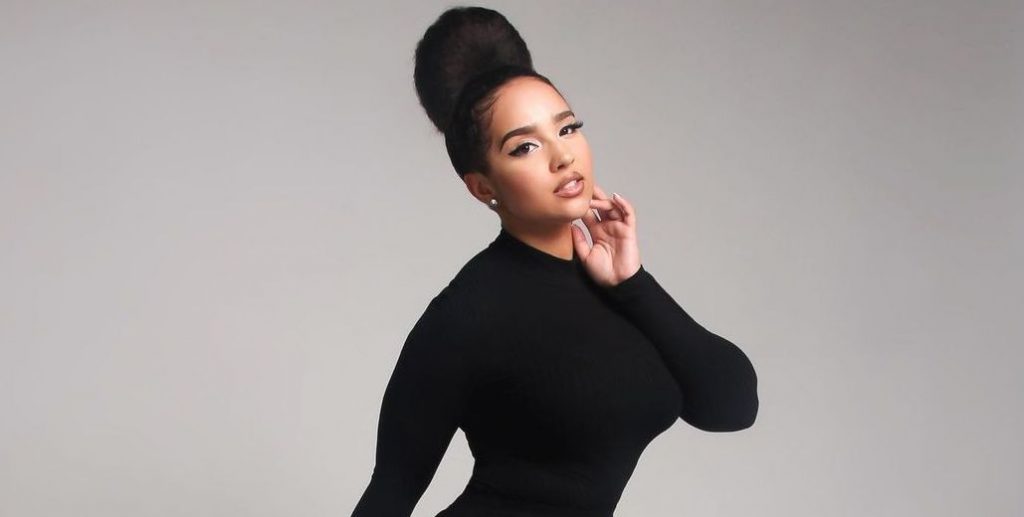 Demetria's superior work ethic was clear to see during her time at the University of Kansas. She worked as a production tech at an NBC affiliate station known as KSBH-TV. Demetria was impressive in school, as well as at work. After graduation, she was offered a job as a traffic reporter during the morning news segment.
Obilor also worked with the social media department at KSBH-TV. Using her irresistible charm, she helped grow the station's social media presence significantly. Demetria also worked as a writer and graphics creator for Kansas University's television station KUJH-LP.
The experience she got from these jobs gave her an added edge as a young journalist. Demetria quit working at KSBH-TV to join her family in Las Vegas.
She participated in a bit of modeling while working in Las Vegas
Demetria swiftly landed a job after moving to Las Vegas. She worked as a traffic reporter at KLAS-TV, a CBS affiliate station. Demetria hosted a show called What's Driving You Crazy? while working at the station. She also hosted a social media segment titled, Trending Now.
Obilor took advantage of her flawless looks by participating in modeling competitions. For instance, she participated in the Las Vegas' Container Park Fashion show, where she won the grand prize and the People's Choice Award. The fashion show was organized to showcase different dresses inspired by shops around the shopping center.
Demetria was good at modeling, but she was still passionate about journalism. After three years in Las Vegas, she moved to Dallas to work at WFAA.
She fought against body shaming while working at WFAA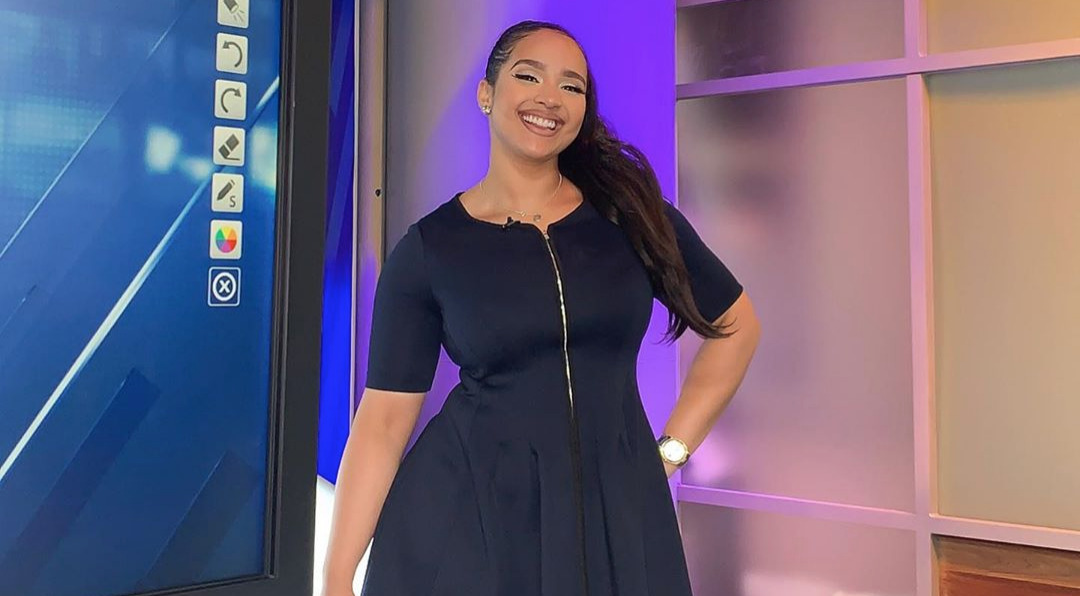 Demetria continued to work as a traffic reporter after moving to WFAA. She appeared in a morning segment titled Daybreak. However, her life in Dallas was not as smooth as she had anticipated. Demetria became the target of racist and body-shaming abuse.
One Facebook user was particularly nasty about Demetria's body. The user claimed that the dress Demetria was wearing on that day was too small for her. She then stated that she wouldn't watch Channel 8 anymore because of Demetria.
The user's comments led to widespread uproar from people who disagreed with her. Some celebrities like Chance the Rapper also came to Demetria's defense. Demetria responded by posting a video on her social media pages. In that video, she spoke against body shaming, and she thanked the people who promoted body positivity.
She said the following in her video; "The controversy, it's coming from people who aren't too happy with the way that I look on television saying 'oh her body is too big for that dress', or 'she is too curvy', or 'her hair is unprofessional, it's crazy, we don't like it.' A quick word to those people: this is the way that I'm built, this is the way I was born, I'm not going anywhere, so if you don't like it you have your options."
Demetria was lauded for how she took a stand against body shaming and racism. From then on, Demetria doesn't shy away from addressing issues such as racism and sexual harassment.
She decided not to renew her contract with WFAA after working for two years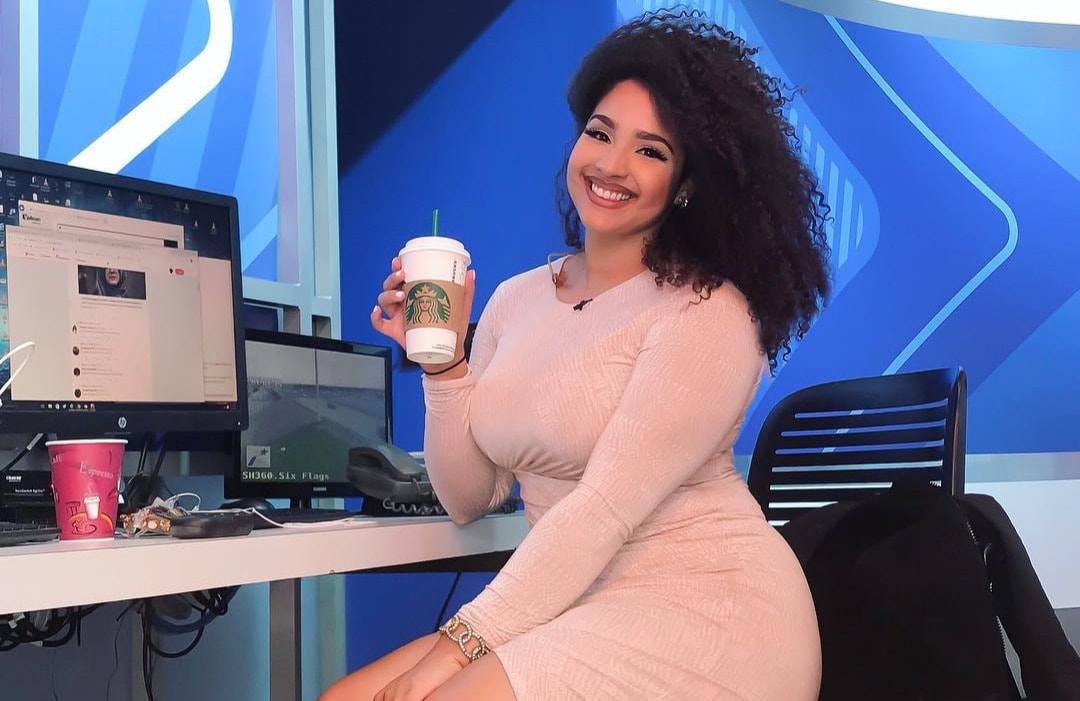 On 3rd August 2019, Dallas reporter Ed Bark tweeted that Demetria would be leaving WFAA. Ed shared snippets of a memo sent by WFAA manager Carolyn Mungo confirming that Obilor would leave at the end of her contract.
The memo thanked Obilor for her work and stated that it was Obilor's decision to step away. Part of the memo read; "Obilor has decided to step away from the traffic desk and not renew her contract at WFAA. As we all know, Demetria took this town by storm almost immediately after her arrival. Her authenticity during a video response to viewer body shaming went viral. It solidifies the fact that Demetria is her own person! And people watched."
The memo went on to state that Demetria was thankful for the opportunity to work and grow at WFAA. Demetria confirmed that she was leaving via a Twitter video posted on 18th September 2019.
Carolyn's memo stated that it was Demetria's decision to leave WFAA. However, there were reports that WFAA decided to let Demetria go because she didn't get along with the management and some of her colleagues.
Demetria's departure saddened many fans. She had become a huge fan favorite during her time at WFAA. Her last appearance on Daybreak was on 15th October 2019, during which the station played a montage of her best moments on the show.
Demetria used the opportunity to thank everyone who had contributed to her time at WFAA.
Demetria currently works as a freelance journalist after leaving the WFAA
When Demetria first announced that she was leaving, she explained that she wanted to pursue new opportunities. The memo released by WFAA also suggested the same thing; "We all know traffic is rarely a life-long career! She says it's time to explore. We wish her the best and will be cheering her on."
However, on her last show, Demetria stated that her immediate plan was to return to Las Vegas to spend time with her family while looking for another opportunity. On 20th October, Demetria posted an Instagram photo of her last day in Dallas. She captioned the photo; "All packed. Place empty. Last day in Dallas. It's a wrap."
Demetria has already shown that she can succeed in whatever she sets her mind to. Obilor has remained relevant in the journalism world by working as a freelance journalist. Her LinkedIn page describes her as a self-employed media personality.
Obilor posts some of her work on social media. In early June 2021, she posted her interview of rapper Soulja Boy on Instagram Live. The pair discussed his impact on the music industry and on social media.
---