Chance the Rapper (real name: Chancelor Johnathan Bennett) is an American rapper who shot to fame following the release of his debut mixtape 10 Day. His second mixtape, Acid Rap, earned him further acclaim and recognition. Chance established himself as a global act with his 2016 mixtape, Acid Rap.
The mixtape became the first streaming-only award to win a Grammy Award. The mixtape earned Chance three Grammys: Best New Artist, Best Rap Performance, and Rap Album of the Year. Chance released his debut album, The Big Day, on 26th July 2019.
This piece will look at Chance the Rapper's wife, Kirsten Corley.
Chance and Kirsten met at a party when Chance was nine and got married 16 years later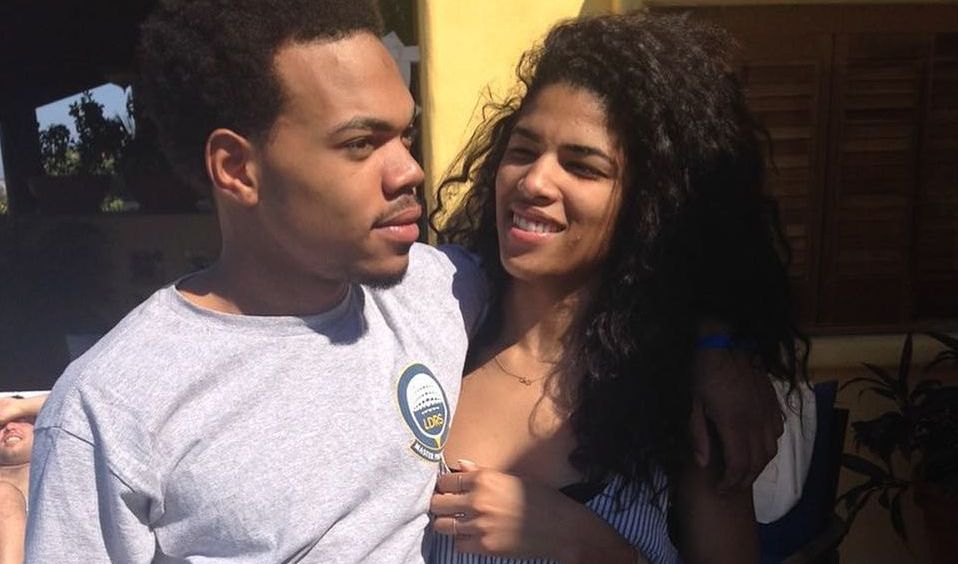 Kirsten Corley was born on 31st May 1993 in Chicago, Illinois. She was raised by her mom Janice alongside her sister Krystal. Chance first laid eyes of Kirsten during one of his mom's office parties. He had no interest in the party, but an announcement that Destiny's Child were about to perform caught his attention.
In place of Destiny's Child were three girls performing Independent Women. Chance initially felt relieved that there were other kids at the party before one of the girls, Kirsten, mesmerized him with her performance. He wrote on Twitter:
"Now I'm locking eyes with the prettiest girl I ever seen in my almost-a-decade of life on earth. And I promise I can feel how I really shouldn't say locked eyes cause really, I was just staring at her."
Chance had proven himself to be an adept dancer, but he declined his dad's request that he show off his skills. Instead, he melted into the crowd and didn't even introduce himself to Kirsten. Nevertheless, sixteen years later, he danced with Kirsten as his wife. "16 years later it's happening," he wrote. "This wknd is the time, and the pace is my wedding. I'm gonna dance with my wife because this is my destiny."
Chance proposed to Kirsten on 4th July 2018, surrounded by family and friends during a holiday gathering. The couple's friends and family shouted in excitement as Chance asked Corley, "Will you make me a man and be my wife?"
"She said yes," Chance announced via Twitter. It is reported that the couple legally married on 27th December 2018 in a civil ceremony held at the Cook County clerk's office. The couple celebrated their union via a ceremony held on 9th March 2019 at the Resort at Pelican Hill. Celebrities such as Dave Chappelle and Kanye West attended the wedding. Chance detailed Kirsten's value in his life via the following 2018 birthday message:
"From the beginning beginning to the end end. You are my oldest friend. You are responsible for every one of the most wonderful things in my life. I'm forever grateful that God made me find you, and even more grateful that you made me find God. Forever and ever babe. Happy Birthday."
Kirsten and Chance almost separated following the birth of their first child Kensli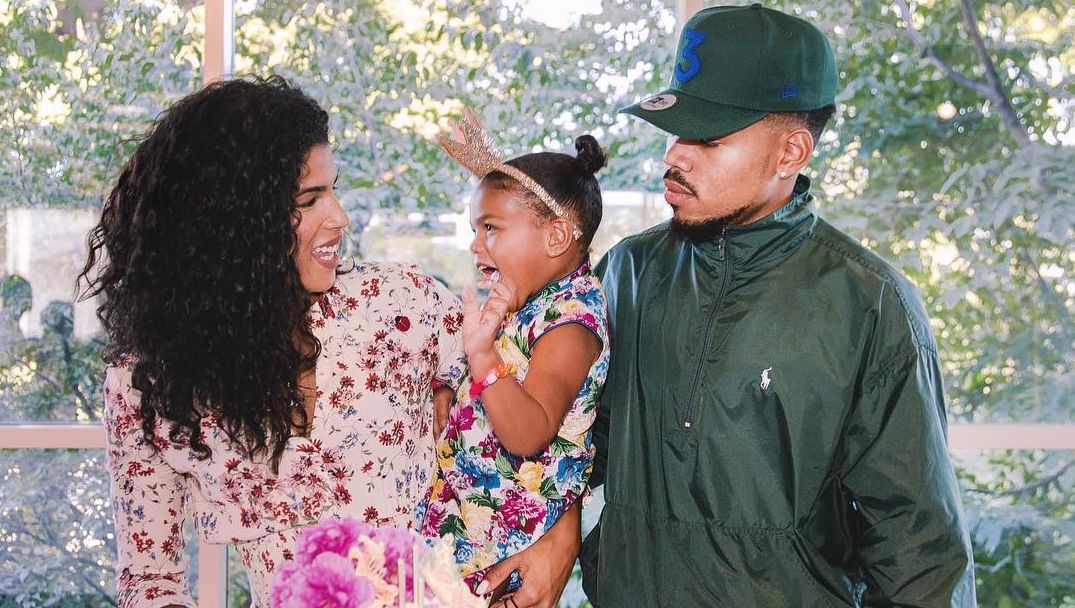 Kirsten and Chance welcomed their first child Kensli in September 2015. In May 2016, Kirsten went to court seeking child support orders. In February 2017, Kerstin reopened the case, attempting to work out a long-term child-support agreement with Chance. The Chicago Sun-Times brought to light documents from Kirsten's lawyers claiming that Chance kept frustrating attempts to come up with the agreement. The documents read:
"Kirsten is essentially being held hostage in Chancelor's residence as, on one hand, he will not assist her with the support necessary to obtain her own residence unless this entire matter is resolved on his terms, yet on the other hand, Kirsten does not have knowledge of what specific objections Chancelor has to her counter proposal and therefore, it would be impossible to resolve."
Chance didn't take kindly to the piece by The Chicago Sun-Times. In an Instagram video featuring Corley and Kensli, Chance said, "Y'all better do y'all jobs and stop worrying about how good my family is." "Sun-Times, get the fuck back," he added. Later that month, the Chicago Sun-Times reported that Chance and Kirsten had reached an agreement regarding child support.
"I'm going to give major credit to Chance and Kirsten for working together to reach a deal that's fair for their daughter, fair for them both," Tanya Stanish, once of Chance's attorney's said. Upon arriving at the agreement, Chance and Corley stopped living together and agreed to share parental responsibility.
Kirsten and Chance eventually reconnected and resolved their differences. They are happily married, but Corley admitted that their relationship is not perfect. She attached the following caption alongside a family photo:
"I hope when you look at us, you don't see 'the perfect family.' I hope you see two imperfect human beings who are doing their best to cultivate a home rooted in Love & Grace. Marriage is difficult. It would be irresponsible to say otherwise, or give y'all the impression that it's a walk in the park. It forces you to confront A LOT of parts of yourself you didn't know were there."
Kirsten spoke out for post-partum body acceptance before the birth of the couple's second child Marl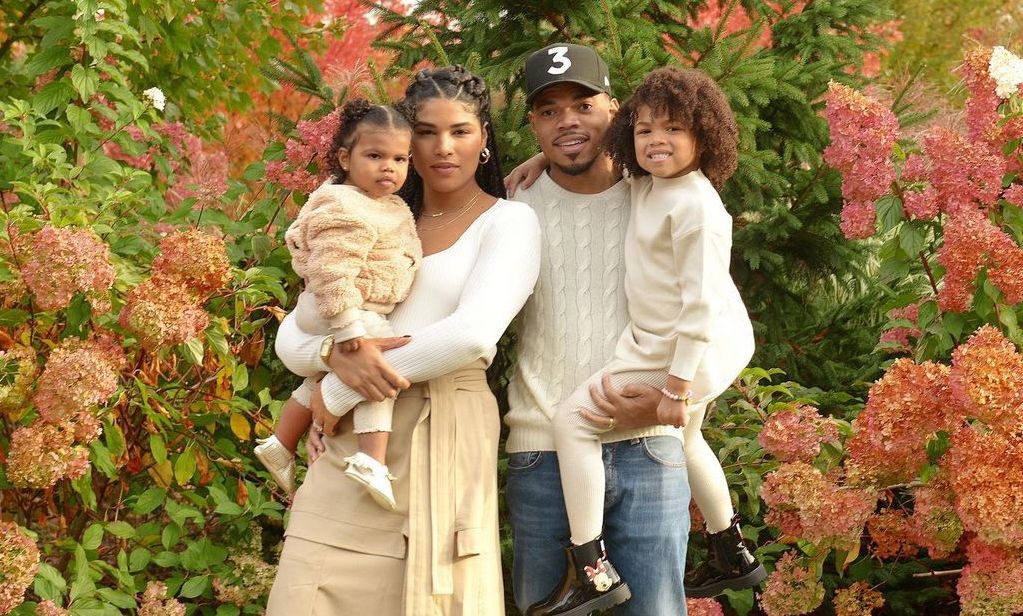 Kirsten and Chance welcomed their second daughter Marli in September 2019. Corley announced the birth via an adorable photo of the toddler wearing a onesie. Like with Kensli, Chance and Corley waited a while before displaying Marli's face on social media. In April 2019, Kirsten announced that she wouldn't be pushing herself to lose her pregnancy weight. She shared photos of her 18-week old baby bump and attached the following caption:
"Body shaming is whack. Especially during pregnancy and post partum. Why do we brag about how skinny we look when we're pregnant – and how quick we can snap back after we give birth??! I'm committed to being patient with my body this time around – even if I don't show it. Let's stop putting pressure on ourselves to snap back as if post-partum isn't hard enough."
Chance credits Kirsten for helping transform his life by introducing him to Christianity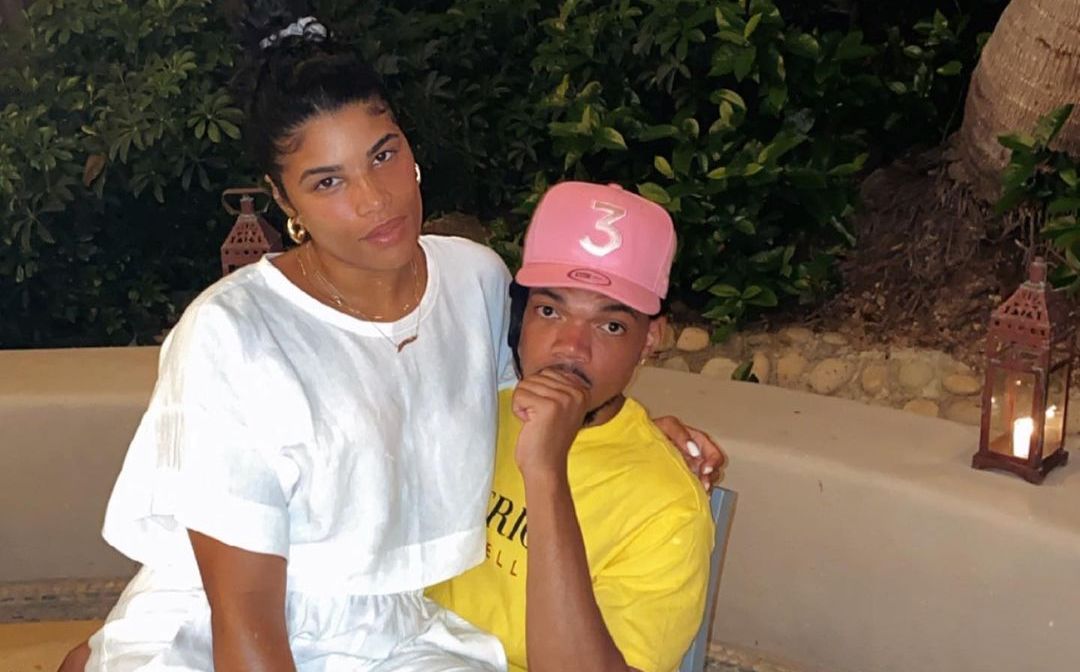 In mid-2019, Chance told Nicki Minaj that Kirsten changed his life by introducing him to Christianity. In an interview on Queen Radio, Chance revealed that the song We Go High is about how Kirsten transformed his life. "I explain that my wife literally saved my life by becoming celibate and getting baptized" Chance added that he is glad that Kirsten took him back after their 2016 split:
"This is all after Coloring Book, after I proclaimed that I love Jesus, and all that stuff… Then when my girl was gracious enough to have me back, it changed my whole life. Now I know exactly where it all comes from."
Chance's family has grown closer after spending time together during quarantine. The rapper told Parents that he and Kerstin are yet to have conversations about faith with their children, but the kids will grow up in a Christian environment. He revealed that, following the rise of the BLM movement, they have talked to Kensli about her identity:
"My kids are young. Mainly, we've been teaching Kensli to love herself, to understand that her opinion is important, to understand that Black is beautiful and that Black power is her superpower. Marli, I've just been trying to teach her how to walk."
---