Chance the Rapper is a different hip hop artist compared to his colleagues in the industry. He has his unique rapping style, and he has a different take on relationships compared to other hip hop artists. Chance has chosen to remain loyal to his wife, Kirsten Corley, while performing in an industry where loyalty to one partner is rare.
Chance the Rapper burst onto the scene in 2012, when he released his debut mixtape 10 Day in 2012. The Chicago artist followed that up with his next mixtape, Acid Rap, which he released in 2013. Three years later, he released another mixtape, Coloring Book, which earned him three Grammy Awards including the award for Best Rap Album.
Coloring Book was the first streaming-only album to win a Grammy. Chance released his first album, The Big Day, on 26th July 2019. Aside from rap, Chance is also the vocalist for the band, The Social Experiment. Chance also involves himself in social activism in the Chicago area.
Chance's success as an artist has been mainly because of the stability provided by his wife, Kirsten Corley. Kirsten is a constant source of support for Chance. He knows that he wouldn't have achieved his incredible success without her. Chance takes every opportunity to praise his gorgeous wife. Chance is so dedicated to his wife that Vulture now refers to him as Chance the Wife Guy.
Keep reading to find out more about Kirsten Corley.
She met Chance when he was 9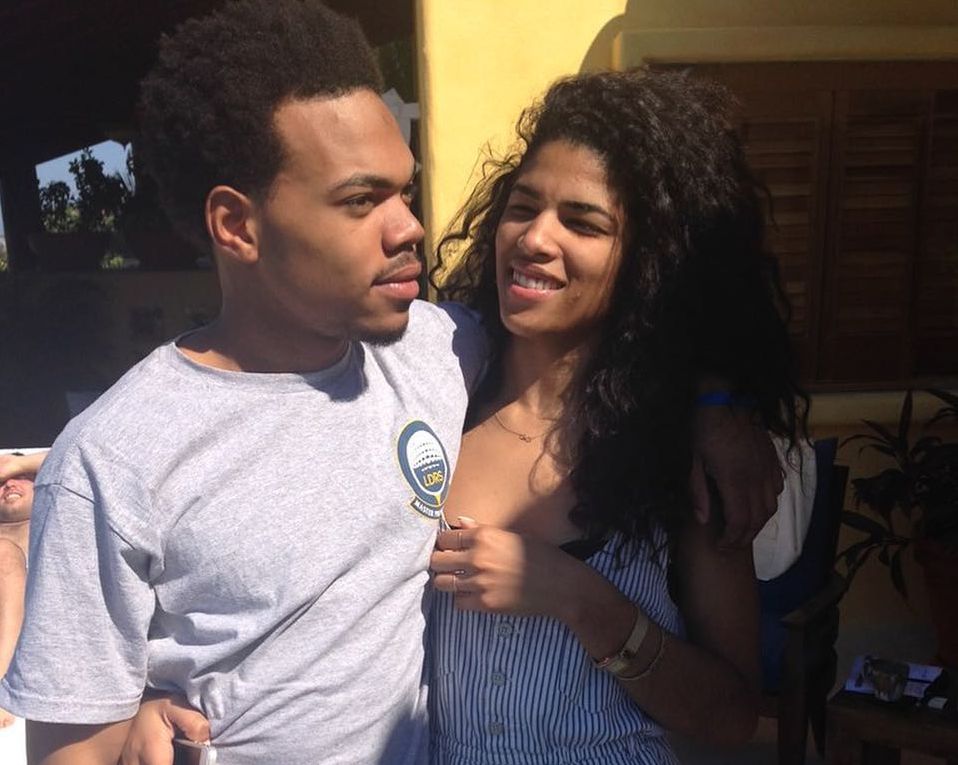 Right before the couple got married, Chance shared with fans about the first day he met his wife. Chance started the Twitter thread with the Corley's photo taken from the day that they first met.
Chance revealed that he was at one of his mom's office parties, but he wasn't interested in what was going on. He revealed that he was probably on his Gameboy or eating a piece of candy. However, a special performance by three girls, including Corley caught his attention.
The girls performed Independent Women by Destiny's child. At first, he was relieved that there were other children at the function, although the girls seemed to be slightly older than him. Chance then shifted his attention to Corley and how the girls were acing their performance. He revealed;
"Now I'm locking eyes with the prettiest girl I ever seen in my almost-a-decade of life on earth. And I promise I can feel how I really shouldn't say locked eyes cause really, I was just staring at her; as she and her girls were conquering this choreography and mastering the art of lip-synching…"
Chance's father then suggested that he dance for the guests. He was pretty good at it, but it wasn't the time or place for Chance's performance. He told his fans that he shied away from approaching the girl that he knew he was going to marry;
"…not even cause I was nervous about dancing in front of folks. It's cause I knew I was gonna marry that girl. And I aint wanna jump the gun. So I shook my head with anxiety, moved to the back of the crowd and never even introduced myself."
Chance knew from the very beginning that he'd met the girl of his dreams. His prophecy came true because 16 years after the first meeting, they got married.
Corley and Chance's relationship almost ended in 2015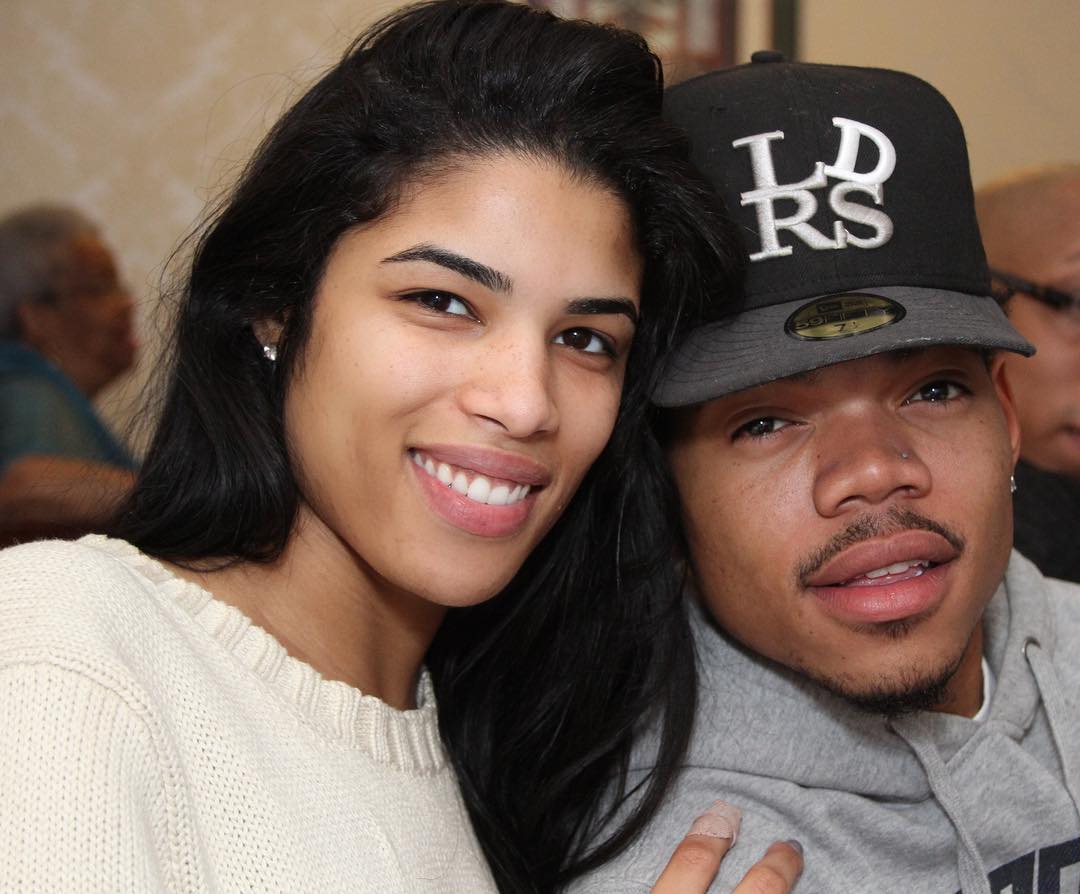 Corley and Chance started dating in 2013 and, all seemed well with the couple. However, things started to go south after their first child was born in 2015.
The situation got so bad that Corley filed paperwork requesting to be the child's sole caretaker. She also petitioned the court to compel Chance to provide child support. The couple was on and off after the first petition. In March 2016, the couple moved in together, and it looked like they had settled their differences.
However, the couple stopped living together in June 2016, and Corley filed paperwork seeking a parental schedule. Corley and Chance started living together again in January 2017. The couple now seems to have put all their differences behind them.
They got married in March 2019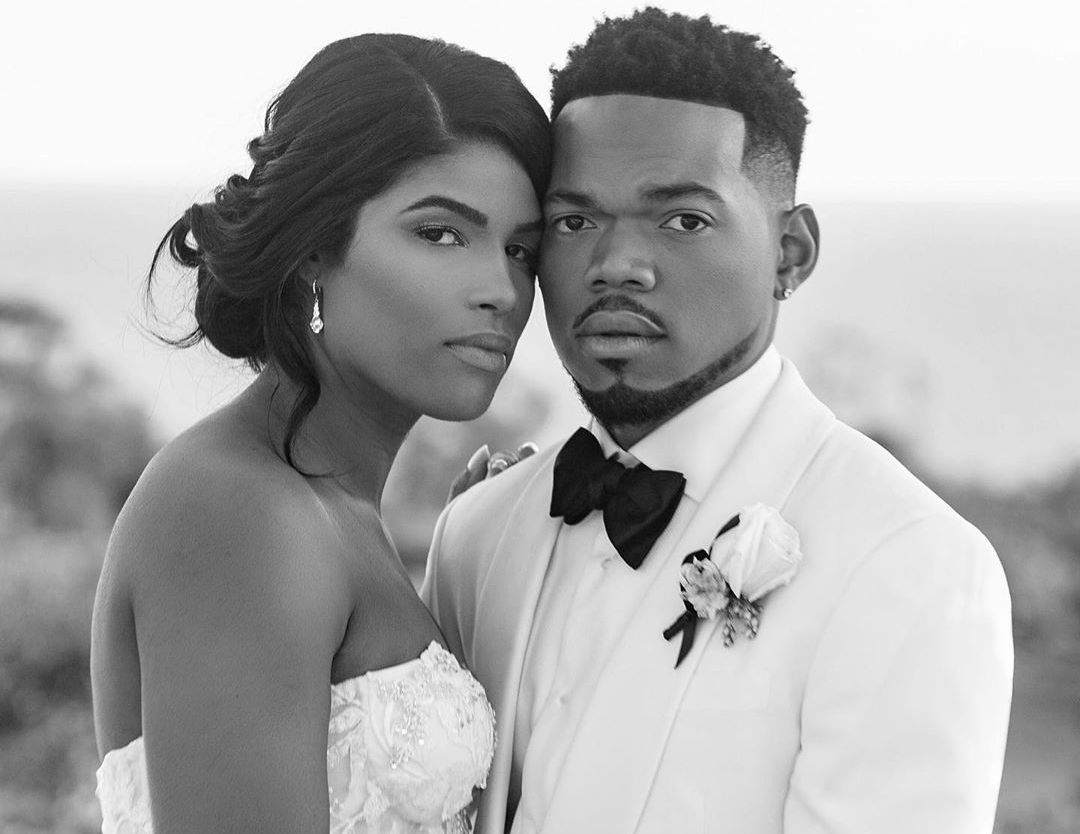 Chance proposed to Corley on 4th July 2018. He posted the following tweet to announce the news;
"She said yes."
The couple's marriage ceremony happened two months after they were officially wed. They initially tied the knot in December 2018 in a civil ceremony. The other marriage ceremony happened on 9th March at the Resort at Pelican Hill. The ceremony featured celebrities such as Dave Chappelle, Kanye West, and Kim Kardashian.
The couple was all smiles during the ceremony, and they looked very much in love. The couple's close friends, Kanye West and Kim Kardashian, spent a lot of time together with the Corley and Chance. Chance is happy alongside Corley, and he takes every opportunity to appreciate her.
He posted a lovely Instagram message for Corley on her birthday in 2018;
"From the beginning beginning to the end end. You are my oldest and best friend. You are responsible for everyone of the most wonderful things in my life. I'm forever grateful that God made me find you, and even more grateful that you made me find God. Forever and ever babe. Happy Birthday."
Corley revealed that the wedding was an emotional moment for her. Chance surprised her by organizing surprise performances by various artists such as Kirk Franklin. She revealed in an Instagram photo posted on 20th March;
"Just when I got through the ceremony and thought I wasn't going to cry…Chance surprised me with special performance by…I married the love of my life! We're in bliss. Thank you for all the love."
Chance credits Corley for changing his life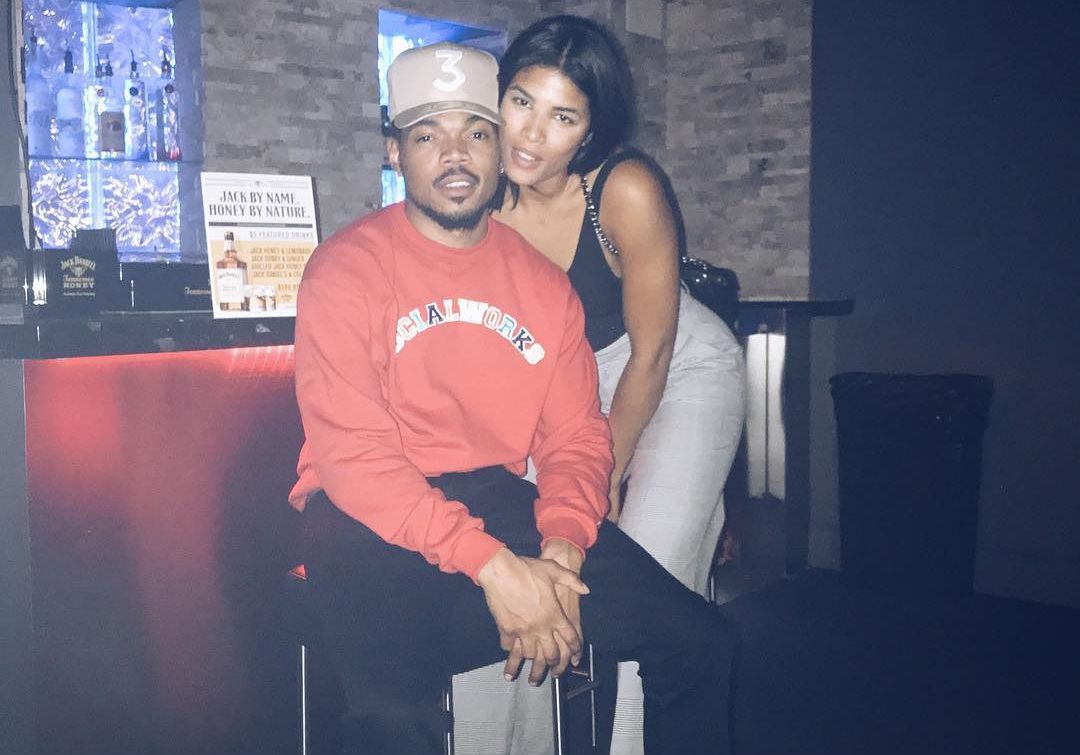 Chance revealed that he credits his wife for bringing him closer to God. He talked about his relationship with his wife and God while chatting with Nicki Minaj on Queen Radio on Apple Music's Beats 1.
He revealed on the interview; "I need you to hear one song on the album that has my best verse that I written in my life. It's called We Go High. I explain that my wife literally saved my life by becoming celibate and getting baptized."
Chance's spiritual awakening happened when he had troubles with his wife for most of 2016. He knew that the best way to get her back was to ground their relationship on values set by religion. Now the couple uses Christianity to guide the course of their marriage.
Chance told Nicki Minaj; "This is all after Coloring Book, after I proclaimed that I love Jesus, and all that stuff…Then when my girl was gracious enough to have me back, it changed my whole life. Now I know exactly where it all comes from."
Chance revealed in an Instagram post that he sees God's grace through Corley;
"Thank you Father, I know your grace so well through this woman. I trust your plane, and though I fall short I am reminded of your presence through your Word, which we read in fellowship."
Corley is also vocal about the couple's relationship with God. On 20th March, she posted a photo of the couple's marriage ceremony with the caption;
"You move mountains. You case walls to fall…And we're standing here because You made the way…I just want to encourage you and say there is no mountain too big for our God to move. But Christ must be at the center of the relationship!!! It's a requirement if you want it to last."
Christ is at the heart of Corley's relationship with Chance, and it's the reason why the couple remains so strong.
She is expecting a second child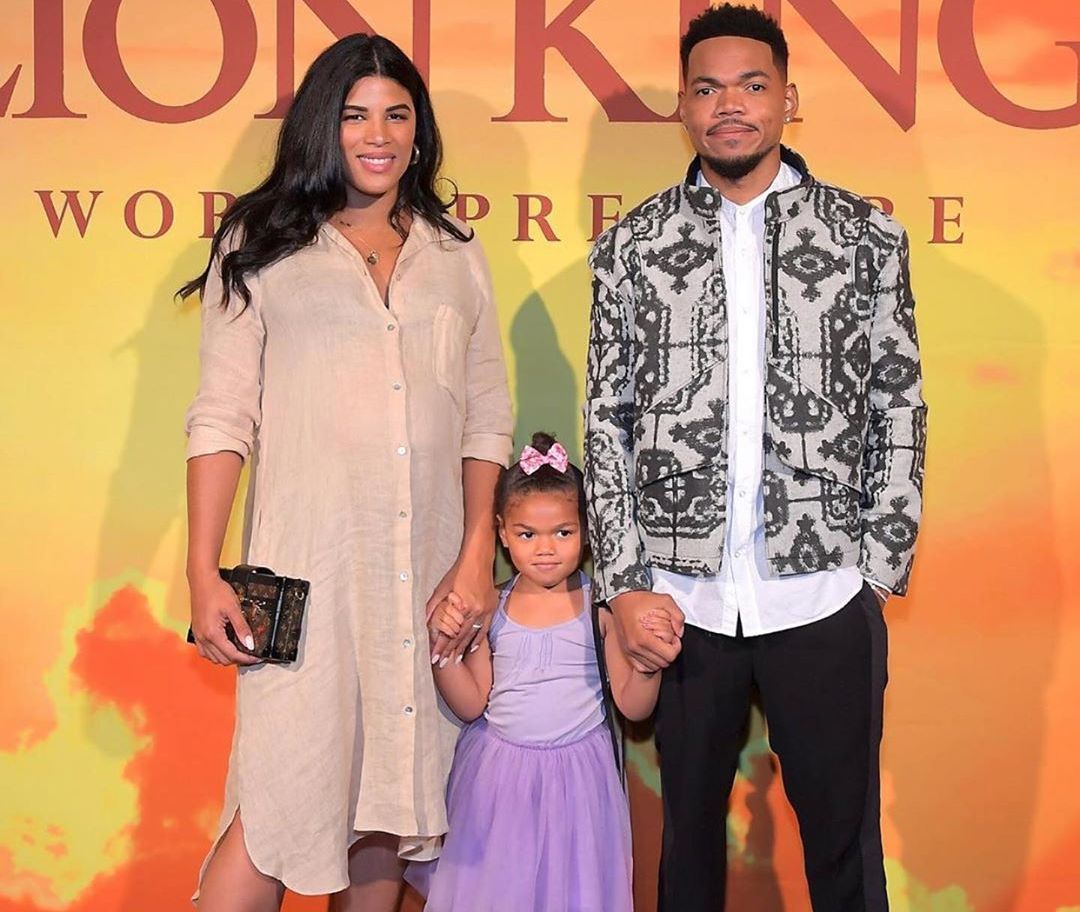 Corley delivered her first child, Kensli, in 2015. Chance's social media posts show that he is impressed with Corley's work as a mother. He posted a photo of Kensli on Instagram with the caption;
"Nothing I'm doing currently would be possible without this girl here. She's so kind and loving and brilliant and beautiful. And I wouldn't have her without her mother, so thank you for creating and raising the greatest gift I've ever received."
On March 14, Chance revealed via an Instagram post that the couple were expecting another child;
"We pregnant again. It's a girl. JESUS CHRIST. WE LOVE YOU GOD."
Chance also revealed that they expect the baby in September. Corley treats her fans with news about the pregnancy via her Instagram page. Her latest post shows her family lying next to her baby bump. It's only a matter of time now before Corley and Chance welcome another daughter to their family.
She used to be a model and a basketballer
Corley used to be a model, but she doesn't do that anymore. Chance also revealed in one of his songs that Corley used to play basketball. Corley is almost 6-feet tall, and she has a fit and athletic body. She must have been really good during her days on the court for Chance to reference it in one of his songs.
Also Read; The Untold Truth Of Kendrick Lamar's Fiancée- Whitney Alford
---