Alexandra Cooper is the controversial host of advice and comedy podcast Call Her Daddy. Cooper launched the podcast alongside Sofia Franklyn in 2018. It caught the attention of Barstool Sports, which partially owned and distributed the podcast. Cooper and Sofia fell out, leaving her as the sole host.
Cooper looks set for the future as she recently signed an exclusive deal with Spotify. The deal, worth more than $60 million, excludes previous owners Barstool Sports. The podcast will remain free and will only be available on Spotify. Cooper has also agreed to work on exclusive new projects with the streaming giant.
She recently fell out with her Call Her Daddy co-host Sofia Franklyn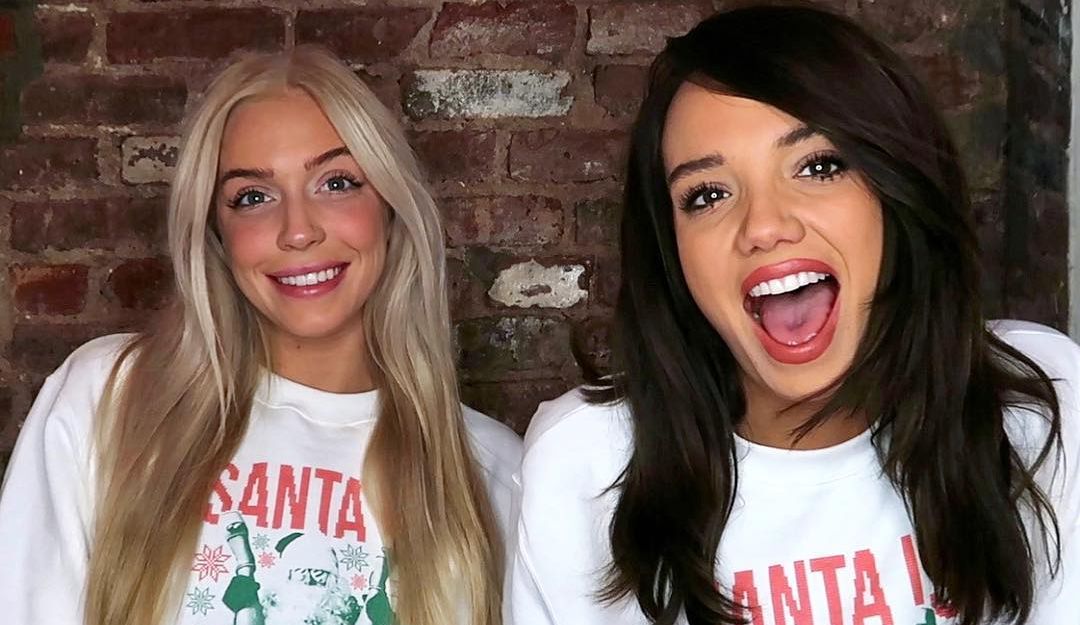 Sofia and Cooper started the Call Her Daddy podcast at a friend's house. The pair rose quickly from their humble beginnings, and soon made a three-year deal with Barstool Sports. Sofia and Cooper had chemistry, and they knew how to run the show and attract more listeners. They considered themselves equals, but that perception changed after Cooper got a raise and didn't tell Franklyn about it.
After a year with Barstool, Franklyn's boyfriend and HBO Sports EVP Peter Nelson convinced Sofia and Cooper to renegotiate their contracts. Barstool Sports rejected the pair's offer and countered with an amended offer which offered significantly higher salaries to Cooper and Sofia. It also gave the pair control over the intellectual property.
Cooper was satisfied with the terms, but Franklyn was adamant that the pair could get more. Franklyn hired a new agency and planned to present an offer to Barstool Sports' management. Cooper stated in a video posted on her YouTube channel that she'd had enough and decided to accept the offer even if it meant that she had to end relations with Sofia. She said:
"I was like holy fucking shit, these people are never going to be fucking happy. It was all about the money. At this point, as much as I wanted Sofia to be a part of this journey with me and take this deal with me, when I got this document this was the exact moment I vividly remember making the decision to pick up the phone and call David Portnoy."
Franklyn explained her side of the story in an Instagram live video posted on 19th May. She stated that Cooper's deception caused the saga and that she wished that the pair could have handled the matter differently.
Cooper dated baseball star Noah Syndergaard in 2017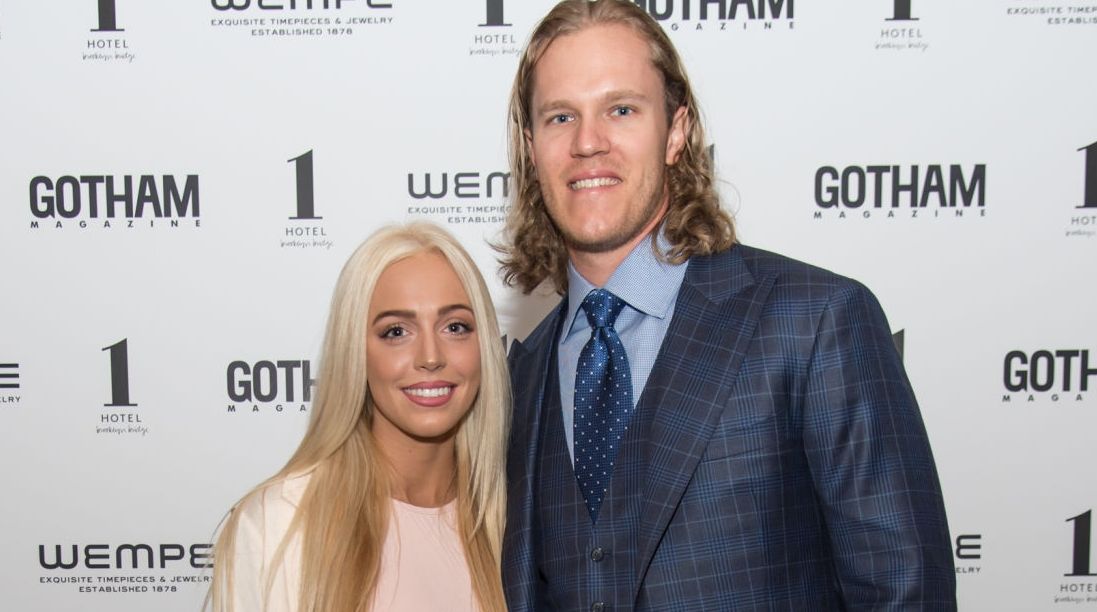 Noah and Alexandra were first spotted in April 2017 watching a Knicks game courtside. The pair had an on and off relationship throughout 2017. They were last spotted together at an early December 2017 game between the Knicks and the Grizzlies.
A week after that game, Noah tweeted that baseball was his 'significant other.' Noah is the only topic that Alexandra shies away from on her podcast. She doesn't refer to him by name when talking about her exes. Cooper appears to be single, but it doesn't stop her from having fun in New York. In an episode of Call Her Daddy, Sofia and Alexandra talked about the wide range of men they meet in New York.
Cooper said, "If you walk into Socialista, you are getting guys that are, like, dressing nicer – suits – and they're bougie. Or if you got to the local bar, you can find more just-out-of-college guys who are into sports. And Sofia and I do both… it's more what we are in the mood for that night."
She revealed that she is dating a mysterious man called Mr. Sexy Zoom Man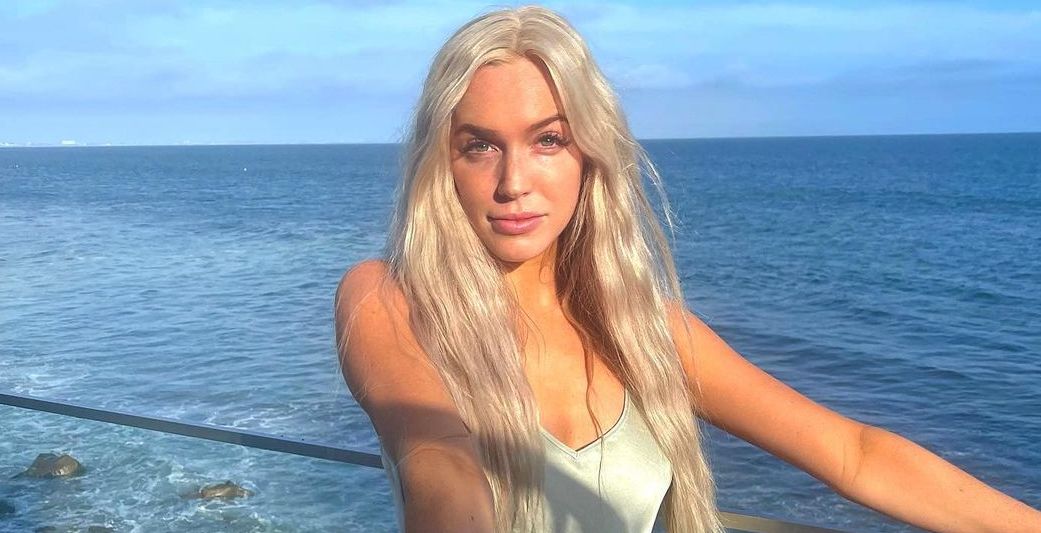 Call Her Daddy might be one of the most unfiltered podcasts available, but Alexandra has chosen to keep secret the intimate details of her love life secret. She talks about her relationships on the podcast, but she assigns fake names to real-life characters. Over time we've been introduced to Door #3, The Canadian, Slim Shady, and Mr. Sexy Zoom man.
On the 3rd February episode, Cooper revealed that she'd settled for Mr. Sexy Zoom Man. She explained that she was forced into a decision as Mr. Sexy Zoom Man was coming back from London. Cooper held up a sign referring to Mr. Sexy Zoom Man as her boyfriend as she picked him up at the airport. "Mr. [his last name], AKA my boyfriend," the sign read.
The revelation backed up a tweet posted by Alexandra saying: "I HAVE A BOYFRIEND. And to clarify for the world, it's not clickbait lol. GO LISTEN." After picking Mr. Sexy Zoom Man up, Cooper and her co-host treated him to a three-person baby shower-themed rave to celebrate his fledgling romance with Copper.
Alexandra and Logan Paul traded accusations after news of their hookup leaked
In 2020, rumors surfaced claiming that Alexandra and Paul were dating after having a fling. The rumors died down as there existed little evidence to support it.
In an April 2021 appearance on BFFs with Dave Portnoy and Josh Richards, Cooper revealed that there was some truth behind the rumor. Alexandra admitted that she hooked up with Paul, but she didn't anticipate that the fling would leak. Cooper stated that she gave Logan a bl*wjob because 'it gets me in the mood to make deals.' She then blamed Logan for leaking the news:
"So I hooked up with this guy and then Harry tells me that he is running his mouth in L.A. telling people that we hooked up and I thought that we had this secret that we were gonna keep forever. Like we weren't gonna tell anyone. We weren't gonna tell anyone and Logan Paul is really bad at keeping a secret… we didn't have sex – it was one-time thing."
Not one to take accusations lying down, Logan hit back via an episode of IMPAULSIVE. He averred that he didn't leak the story, but he did tell one friend about it. He seemed surprised that it was meant to be a secret. He said:
"She went on the podcast and said, 'Logan Paul can't keep a secret.' And in my mind I'm like, dude, I told one close friend. And you just told the whole internet. And now I'm telling them again. I even texted her and was like, 'Hey, are we good? Did that offend – was I supposed to lock that in a vault forever?' How can I?"
Despite the misunderstanding, neither party seemed angry at the other. Logan and Alexandra appeared happy talking about the fling. "First off, Alex is awesome, right," Logan said. "She's a great girl."
Alexandra's mom was initially against the content of Cooper's podcast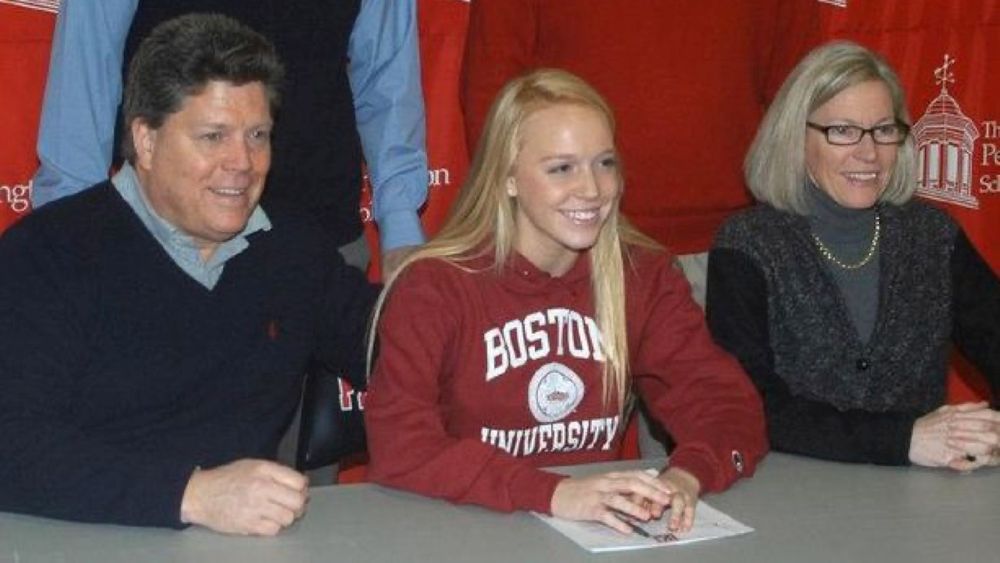 Bryan and Laurie Cooper raised Alexandra Cooper in Newtown, Pennsylvania, alongside her sister, Kathryn, and her brother, Grant. Bryan Cooper played hockey, and he inspired Alexandra's love for sports.
Alexandra's choice of sport was football, and she excelled at it during her time at The Pennington School. She helped the school team clinch four Mercer County Tournament Championships. Cooper also played football at Boston University for three years. She told Bucks Local News that her love for competitive soccer convinced her to join Boston University. Cooper said:
"I love soccer and the level of soccer at Ivy League colleges is not comparable to D-One. I wasn't ready to risk losing my level of play."
Alexandra gave up soccer for a career in the media. Cooper's mom was initially concerned when she heard the subjects that her daughter discussed on Call Her Daddy. Alexandra stated in episode 9: "My mother has lost her mind [over it]. She told me the other day that she knows Alex and I will be approached to do a porno."
However, with time, she became supportive of her daughter's podcast.
---