A woman can have a great impact on a man's life. Many men attribute their success to the women they have in their lives. This is the story of Seth Meyers and Alexi Ashe. Alexi came into Seth's life at exactly the right moment. Seth admits that he had almost given up on finding love before he met Alexi.
Seth Meyers is one of the world's most loved funny men. He is the host of Late Night with Seth Meyers. It airs on NBC and, it is one of the most watched late-night shows in the USA. This show portrays the best side of Seth Meyers. The 45-year-old man is funny, witty, smart, and charismatic.
He got his current role as the host of Late Night with Seth Meyers in 2014. He got this major promotion shortly after wedding Alexi Ashe. It's clear to see that Alexi had a positive impact on Seth's life. It's no wonder that Seth never leaves her behind. She is always by his side at major events. She is Seth's strength and he is not afraid to show it.
Seth doesn't shy away from praising his lovely wife. He regularly talks about her on his show. Unlike her husband, Alexi Ashe prefers to stay away from the spotlight. That is why you probably don't know much about her.
Keep reading to find out some truths about Alexi Ashe.
She is a Human Rights Lawyer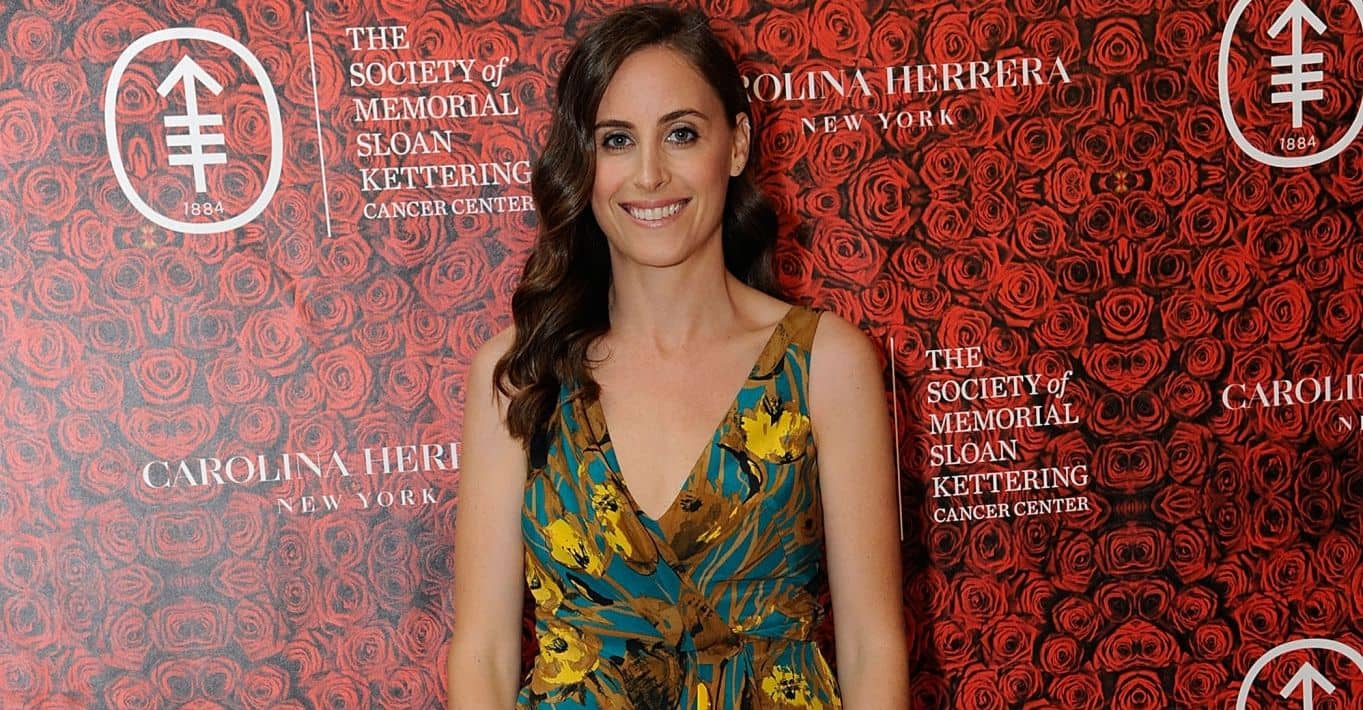 Alexi had already started a successful career as a lawyer before she met Seth. The New Mexico native was born in 1983 to a loving family of 5. She attended Occidental College and, pursued her law degree at Southwestern University.
Alexi Ashe began her journey as a Human Rights lawyer in law school. She jumped at the opportunity to intern at Human Rights First. This internship exposed her to the Human Rights violations that she would fight as a lawyer.
She joined the Attorney's office in Los Angeles immediately after graduation. She was attached to the Crime Prevention Unit. Ashe achieved a lot of success, especially with the youth programs. Later on, she became an Assistant District Attorney in Brooklyn, where she specialized in Human Trafficking cases.
Alexi has always cared about the good of society. She offers her attorney services for a non-profit organization in New York known as Sanctuary for Families. In addition, she offers free legal services for human trafficking and domestic violence victims. Her services are not limited to victims in the USA. She offers her services to victims all around the globe.
Alexi Ashe is a shining light that is bound to shine brighter as she advances in her career.
Ashe Met Seth at a Wedding and got Sick before her Wedding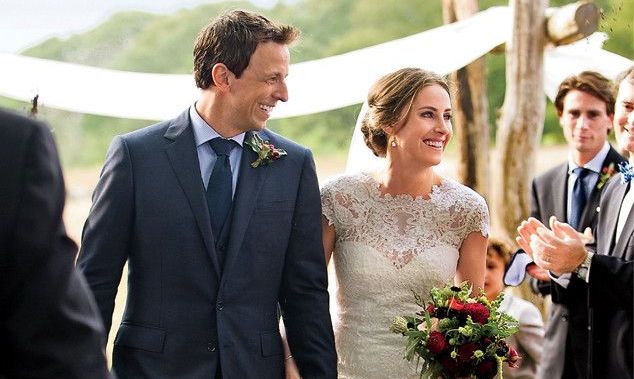 Meeting your soulmate at a wedding is, at times, seen as the perfect love story. This perfect love story happened when Alexi and Seth met at a wedding in 2008.
Ironically, that wedding ended in divorce. If you believe in destiny, you might say that the real purpose of that wedding was to bring Seth and Alexi together. Seth is particularly fond of the moment they met. He gleefully refers to that moment as love at first sight.
The couple got married in 2013 after dating for five years. They had a simple, star-studded ceremony in Massachusetts. They celebrated the wedding at Martha's Vineyard. However, the couple almost canceled the wedding when Ashe fell ill.
Ashe got food poisoning after eating a bad oyster at the wedding rehearsal dinner. It got so bad that she needed medical attention. She was advised by her doctor to cancel the wedding or postpone it to another date to allow her to recover.
However, Ashe refused to be put down by some minor food poisoning. She went along with the wedding as if nothing had happened. Her never-say-die attitude came through at that moment.
She named her son after herself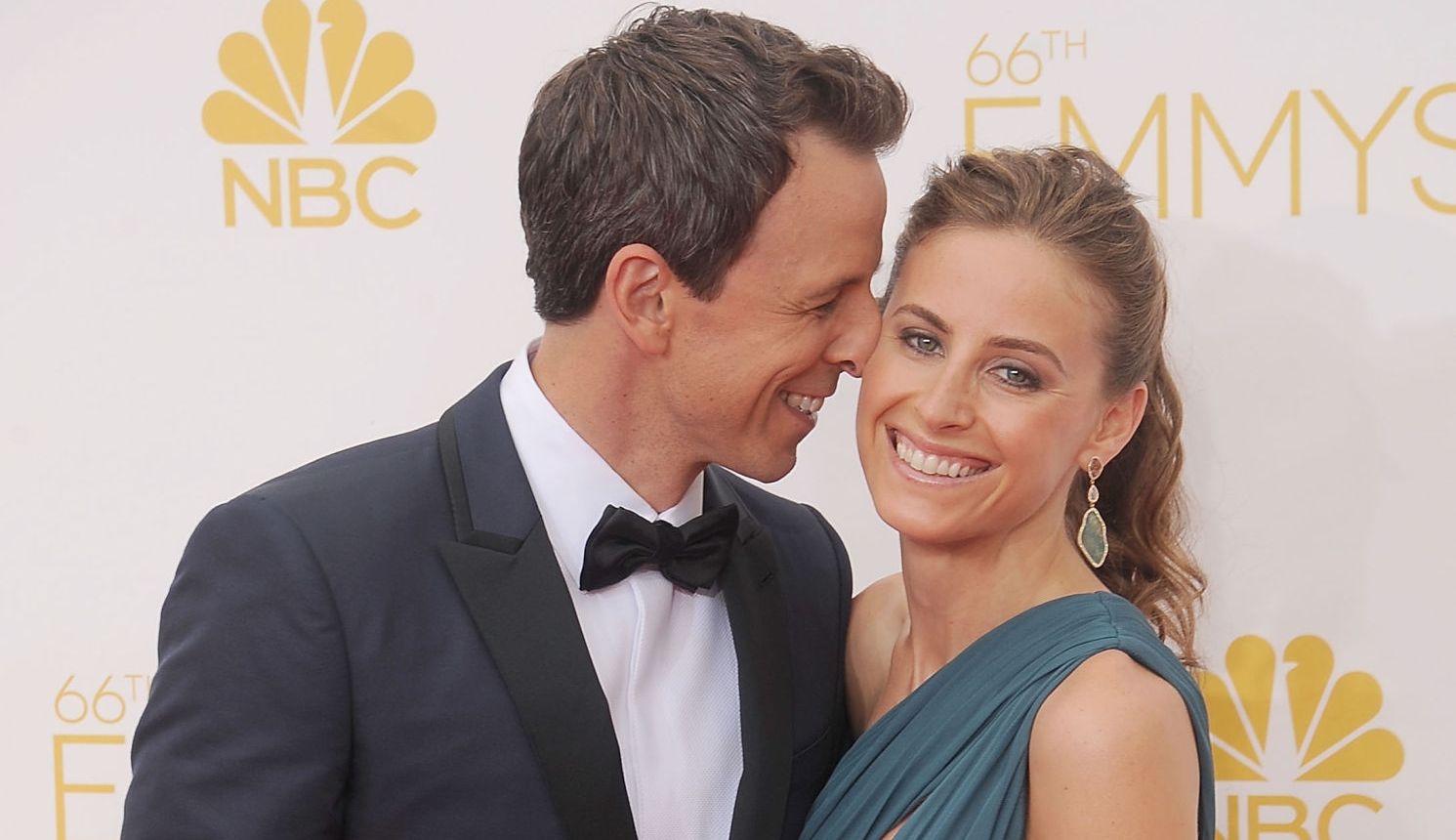 Seth and Ashe welcomed their first-born son in 2016 at Lenox Hill Hospital. She delivered her baby two weeks before her due date. The birth of the couple's first born son was a bit eventful. The contractions started while Ashe was still at home. Seth had to rush her to the hospital using an Uber. It was a close call. Ashe delivered within twenty minutes of her arrival at the hospital.
Ashe is a feminist. She wanted her child's name to reflect her feminist ideals. The only issue was that the boy would take his father's last name.
The solution was to name her son Ashe. Her caring husband supported the idea. This move portrayed Seth as a selfless man who cares about his wife's ideals.
Therefore, her son got the name, Ashe Olsen Meyers. It ensured the continuity of Ashe's name in the family. The name Olsen also has a special connection to Ashe's family.
She gave birth to their second son in their apartment lobby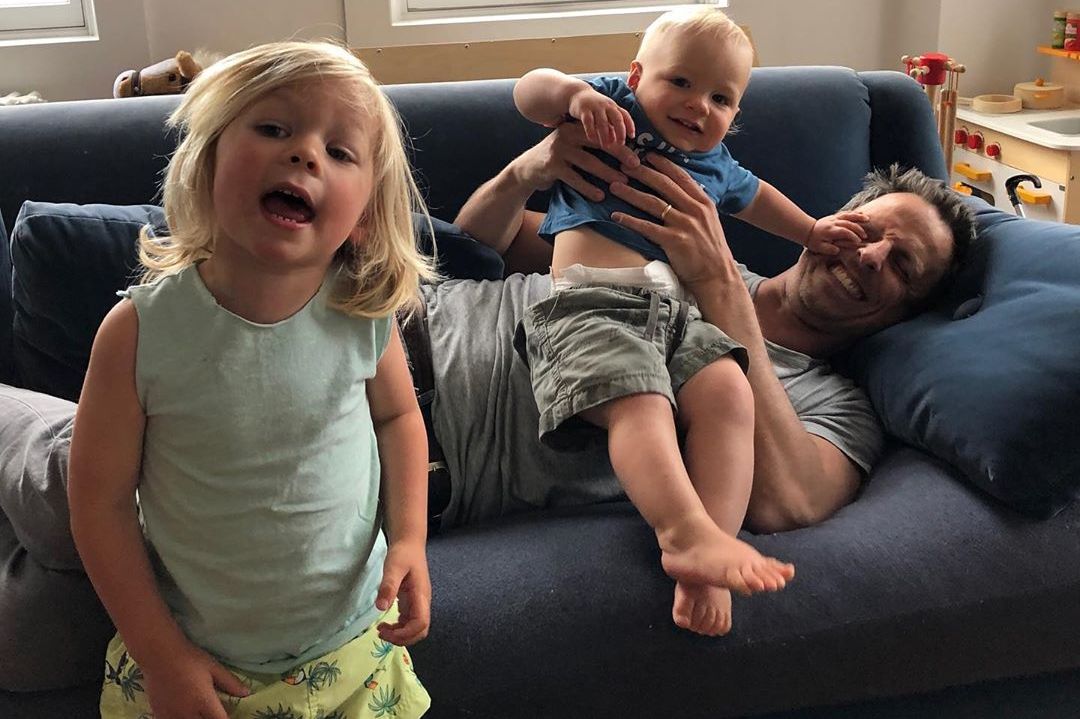 Ashe's second son had an eventful welcoming into the world. It started as a normal Sunday. Ashe was heavily pregnant, but, she had a few weeks to go before her due date.
Then the contractions started to come fast and furious. Seth called an Uber to take them to Lenox Hill Hospital. He had been through all of this with his first son. There was no reason to panic.
However, this time, it would be different. Ashe felt that she couldn't make it to the Uber once they got down to the lobby. Ashe resolved to deliver the baby in the apartment lobby. She knew that she couldn't make it to the hospital.
Luckily for them, they had a midwife who assisted with the delivery. The birth was quick and without complication. Seth called 911, but, the baby was out even before he finished making the call.
The firemen responded just in time to cut the umbilical cord. It was an incredible first day for their second born child. According to Seth, the couple couldn't believe the support they got from their neighbors. They hadn't lived there for long and, they didn't know a lot of people.
However, they received a lot of support. The neighbors sealed off the lobby to make Ashe as comfortable as possible. They also provided warm blankets which kept Ashe and her son warm. The family doctor declared the child and mother healthy once they got to the hospital. They named their child, Axel Strahl Meyers.
The only villain in this story is the Uber driver who still charged Seth for the call.
She is dedicated to ending human trafficking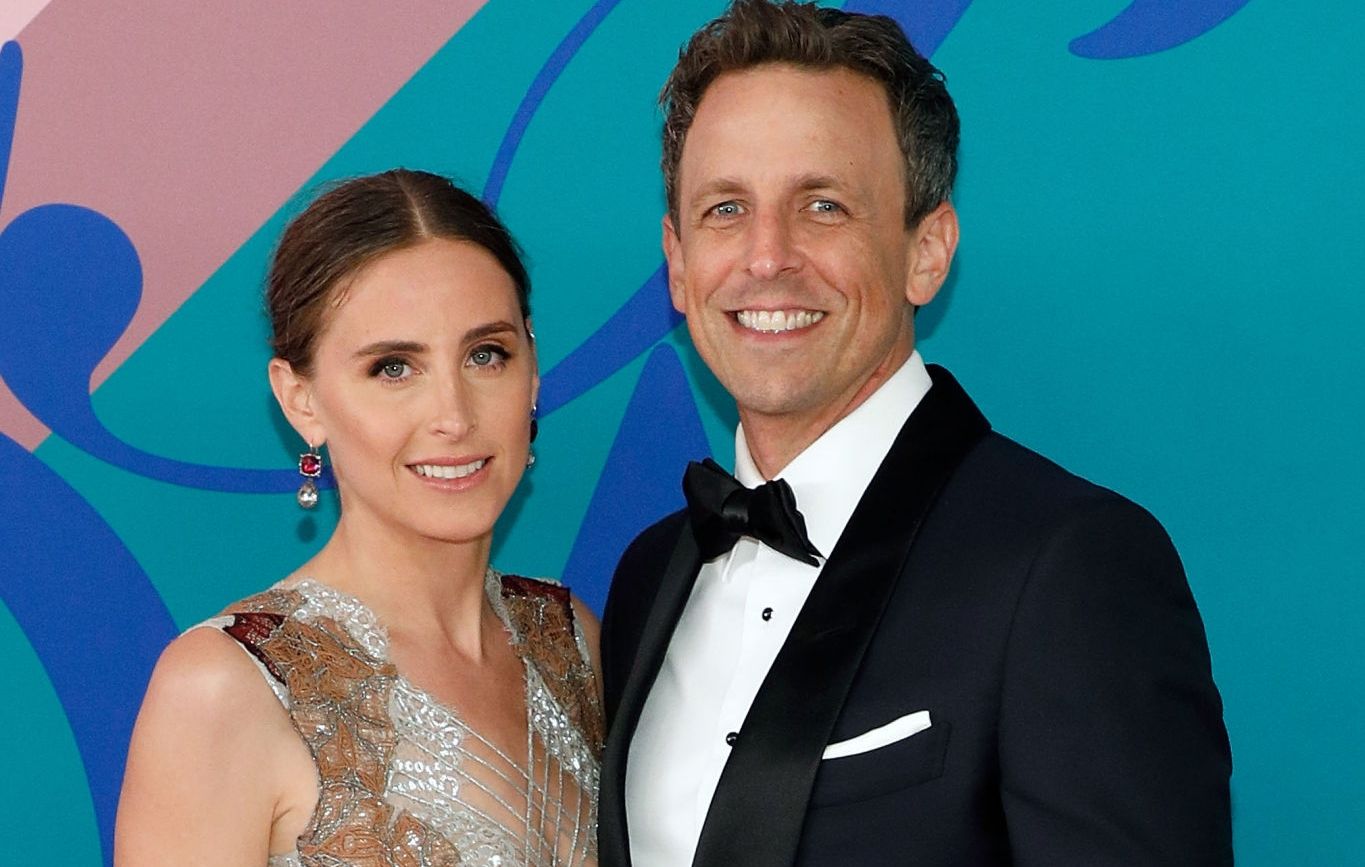 Ashe has dedicated her legal career to ending human trafficking. She selflessly offers her services to this noble cause. She started her war against sex and human trafficking when she worked at the Somaly Mam Foundation. While working there, she offered guidelines on how to tackle human trafficking litigation.
Later on, she began working in New York as a pro bono lawyer. She secured a position at the DA's office and, immediately started assisting victims of human trafficking. She helped the DA's office to secure convictions against key players in a sex trafficking ring operating in New York.
In addition, she has dedicated herself to solving the refugee problem. She has done extensive research on the issues that plague the USA's refugee law. This research has taken her across the country as she interviews policy makers and lawyers.
She is also a member of Journeys in Film. This is an organization that seeks to sensitize people on fundamental issues using films.
Ashe was appointed as a director by Human Rights First. She was recognized by the city of New York as a New Abolitionist. She seeks to abolish the practice of human trafficking by all means available to her.
You would think that her family life has suffered because of this. However, Ashe maintains a healthy work-life balance. She manages to give enough time to her family without affecting her work.
Seth is also very supportive of Ashe's exploits as a human rights lawyer. His support helps Ashe manage her family life and her work life..
Social media is her tool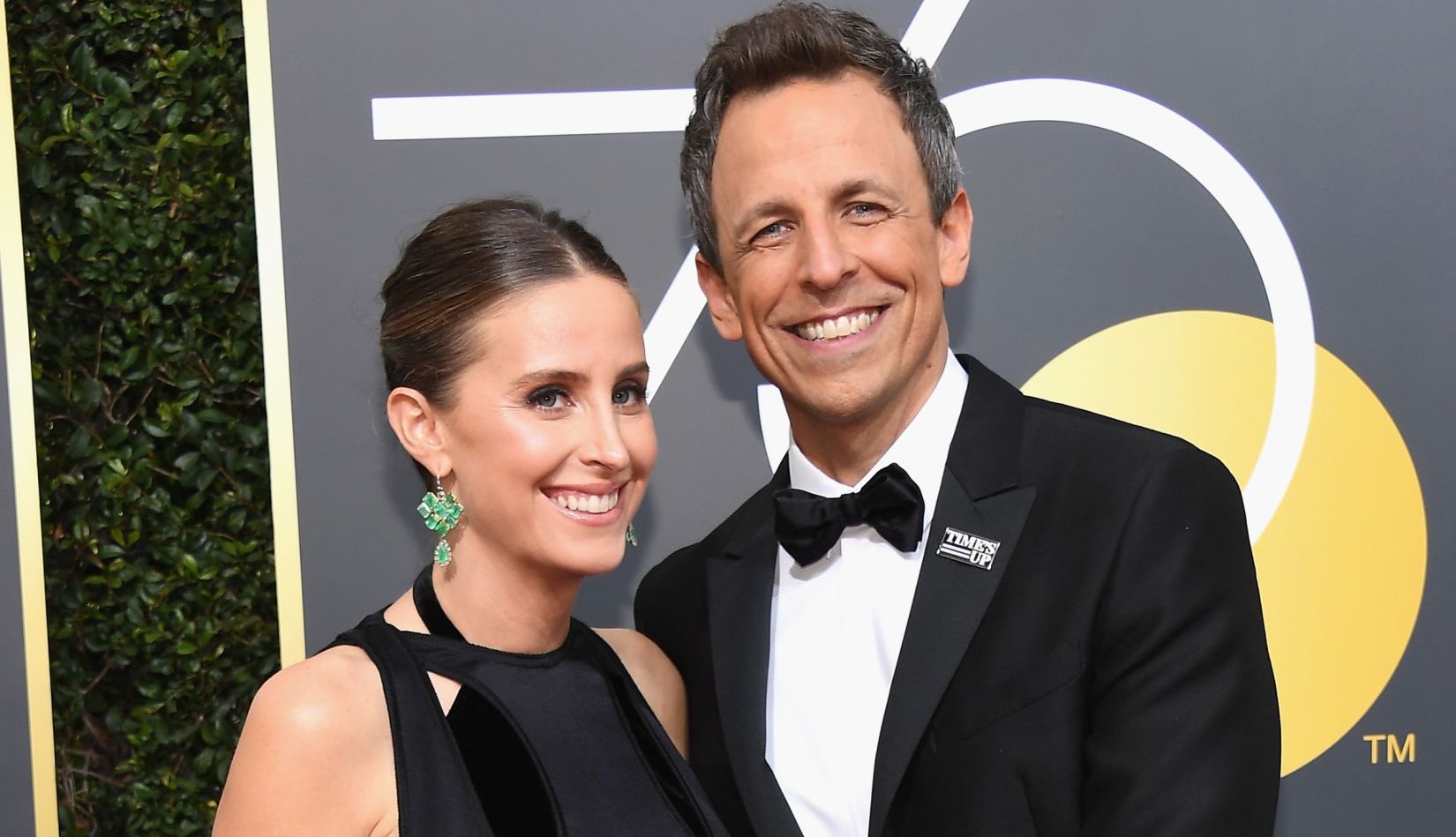 Alexi isn't very active on social media. Her Facebook account is almost dormant. You won't find any pictures of her on social media.
Instead, she uses social media as a tool to spread the message on sex and human trafficking. She has a decent number of Twitter followers. She constantly sends out information and articles that sensitize her followers on various human rights violations.
Her almost dormant Facebook page also portrays her efforts as a human rights lawyer and activist. Her last post was a fundraiser dedicated to the Journeys in Film Foundation.
Alexi Ashe will keep on fighting the good fight. Her star will definitely keep on shining.
She is a role model for many people in the world. She is using her status and influence to positively impact the world. The work that she is doing is quite admirable.
Watch out for Alexi Ashe.
Also Read: The Untold Truth Of James Corden's Wife, Julia Carey
---