While many people grow up not sure what career path to pursue, with others even settling in unfulfilling careers, Jimmy Fallon knew what he wanted to do in life at a young age.
The king of the late-night show the Tonight Show, is not only an entertainer and an actor but is also a husband and a father.
The entertainment industry has been good to Jimmy. He has not only been able to amass a lot of wealth, but it is at the set where he met the love of his life, Nancy Juvonen.
Being in the limelight comes with public scrutiny coupled with rumors. The couple has not been spared either. They have had quite their share of rumors regarding their relationship and marriage, with the latest one being that they are separated and on the verge of a divorce. Despite all the scrutiny and speculations, the couple has been together since 2007, and they are still together.
Nancy Juvonen is an accomplished producer, a wife, and a mother and runs a successful producing company as you will discover when you read on.
She is of Finnish Descent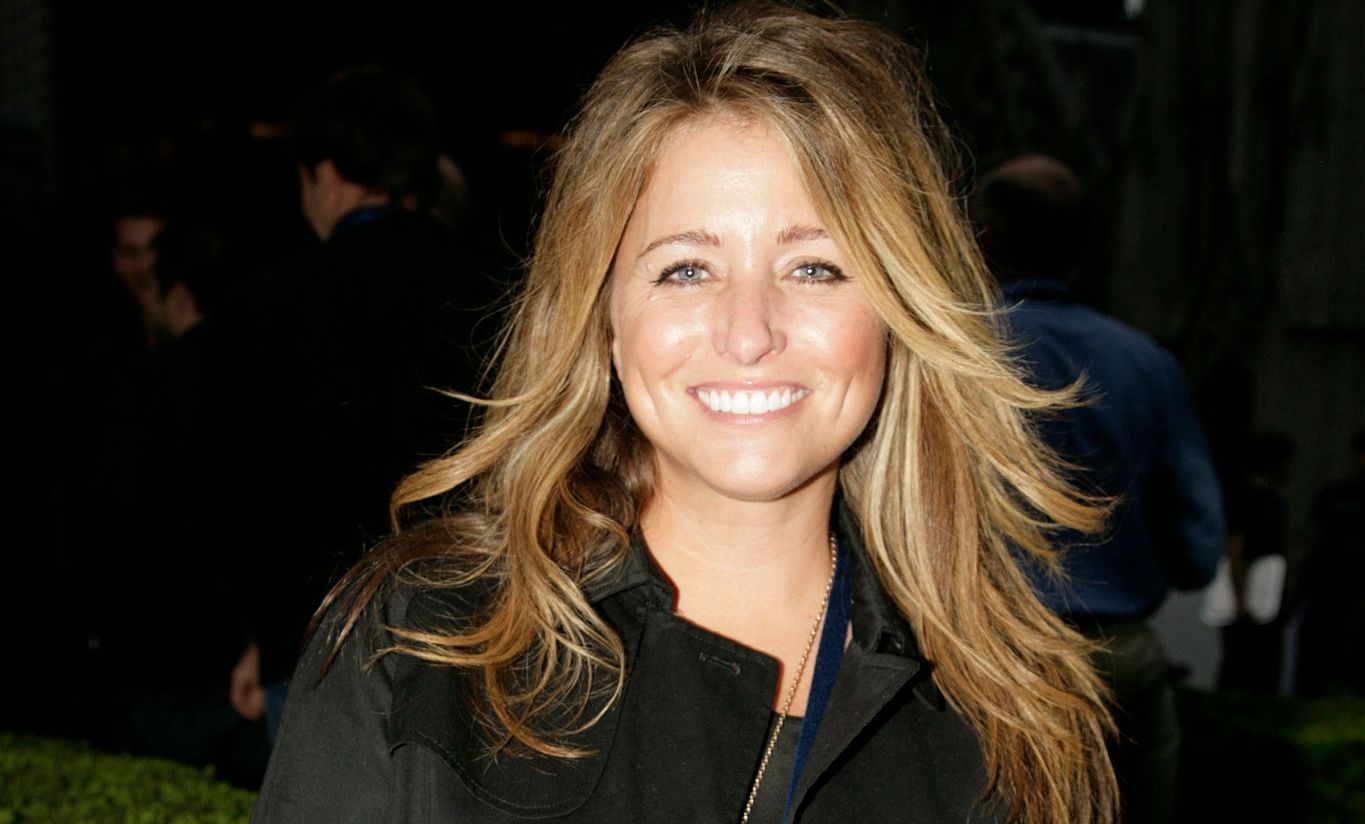 Nancy Juvonen is of Finnish descent but grew up in Marine County, near San Francisco California. She was born on May 18th, 1967 to father William H Warwood and mother Pamela Robin Newel. She has one brother, Jim who is also an accomplished producer and writer.
Her father was a Stanford University Alumnus and worked as a Marine Aviator. He has gone on to become an accomplished Chief Executive in the aviation industry.
One of the highlights of her father's career, which was honored by her husband Jimmy was in September 1961 as a new aviator. While undergoing fleet replacement training, he experienced a wing failure and ejected from his F-8C Jet. Jimmy presented him with a commemorative watch on the tonight show.
When she was four years old, her parents divorced, and the family separated. Her mother sadly passed away in October 2011.
Her brother propelled her career in Hollywood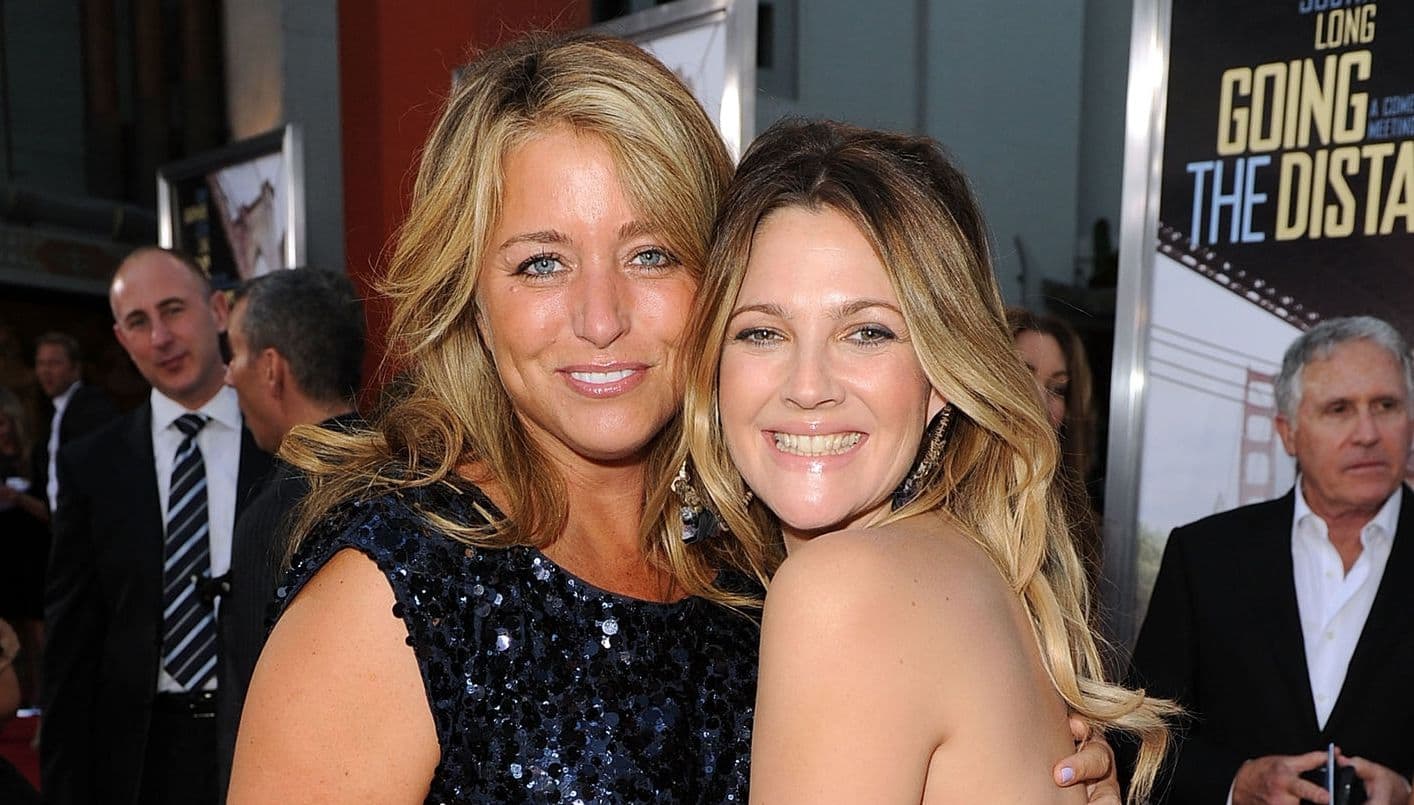 Before she found her way to Hollywood as a producer, she had tried several odd jobs from working at a Dude Ranch in Wyoming and later as a private flight attendant. She eventually got her first breakthrough job when she worked as an assistant to Clarence 'The Big Man' Clemons, a member of Bruce Springsteen's 'E Street Band.'
She got her big break when she debuted as an executive producer of an animated Christmas television special Olive. She also worked with film director Raja Gosnet to produce "The Other Reindeer" and "Never Been Kissed". It is the success of these two films that opened her door to fame, and she has gone on to produce many other popular movies and works closely with renowned actress and director, Drew Barrymore.
Her brother Jim, who is a writer and producer introduced Nancy to Drew Barrymore on the set of "Mad love" where they immediately hit it off and went on to start a production company called "Flower Films." Drew Barrymore is an actress, a director, a producer and a granddaughter of a popular stage actor in the '90s, John Barrymore. Nancy's interest in storytelling has made their working relationship with Drew seamless, and they have been working together since that initial introduction. The two have gone on to become very close friends, and in an interview, Drew is quoted to have said she sought relationship advice from Nancy and still values her input to date.
Nan, as she is fondly referred to by her friends, may not be an actress but her creativity and excellent production skills, which spans to almost two decades have earned her fame and respect in Hollywood. Her appearance in magazines has helped her create an excellent fun base with positive vibes.
Some of the films she has produced which have gone on to become big hits include Martian Child, Whip It!, He's Just Not That Into You, How to be single, Charlies Angel and Fixer Upper.
They dated for four months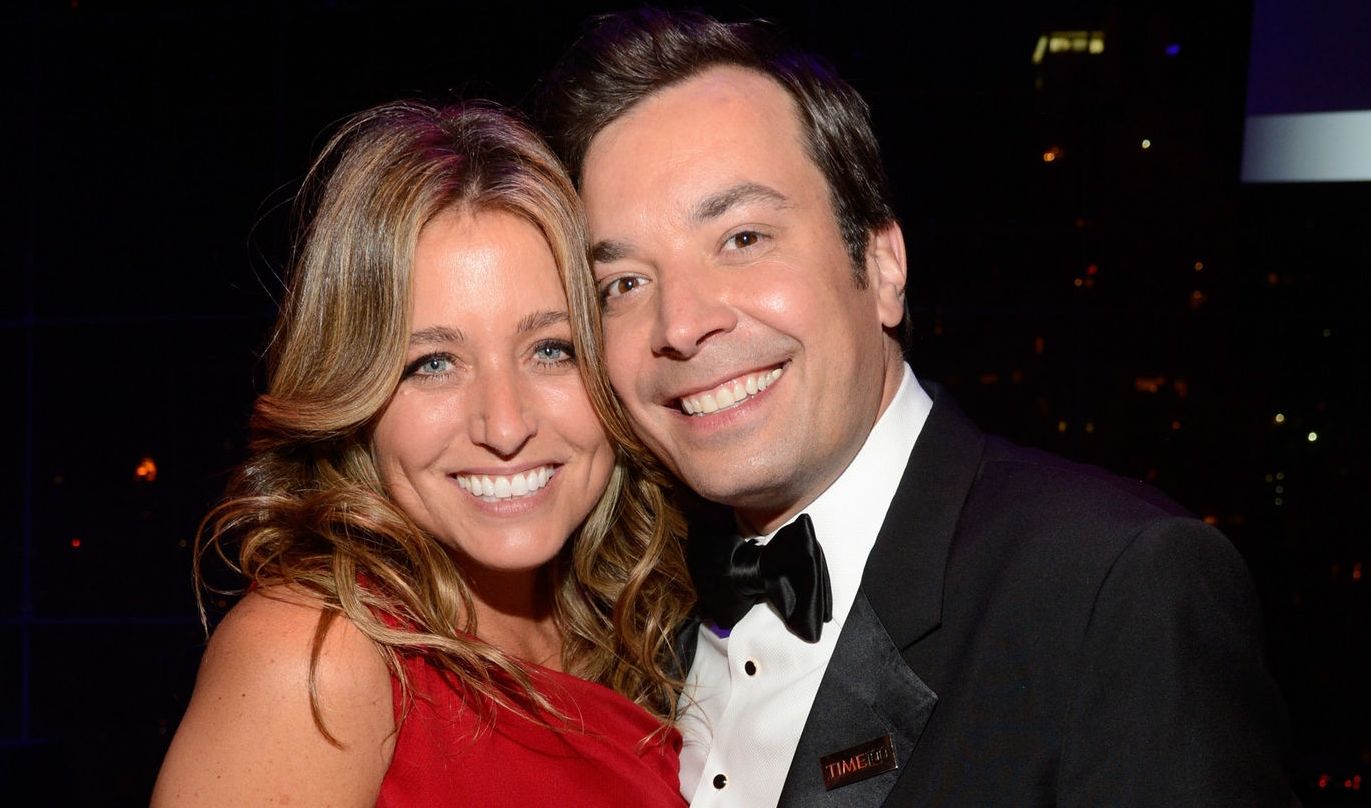 Jimmy Fallon seems to be a man who pursues what he wants once he is sure about it and does not waste time. Speed was the name of their relationship. The couple met in 2005 while working during the production of comedy film Fever Pitch. However, it was all a professional relationship until 2007 when Nancy was introduced to Jimmy by her longtime friend and co-producer Drew Barrymore at her (Nancy's) birthday party.
They started dating in May 2007, and three months later, in August 2007, Jimmy proposed to Nancy on the deck at sunset and gave her an engagement ring designed by Neil Lane. The proposal was witnessed by a few of Nancy's family members at her family home in Wolfeboro on Lake Winnipesaukee in New Hampshire.
The proposal was "Mushy and Weepy"
Proposals are supposed to be full of romance, and for Jimmy Fallon, it was a perfect romantic evening. He waited for sunset, summoned all his nerve, and went out to the dock ready to go down on one knee and pop the big question.
Being a pretty mushy guy, he found it difficult to hold back tears, despite making a promise to himself that he would let her cry first.
However, his plan did not work since as soon as he went down on his knees before he could pop the question, he broke down. Nancy was surprised and thought he was having a stroke, but as he says, his charm paid off, and she said yes.
Four months later, they got married at Sir Richard Branson's Necker Island in the Caribbean and have been together ever since.
She struggled with infertility issues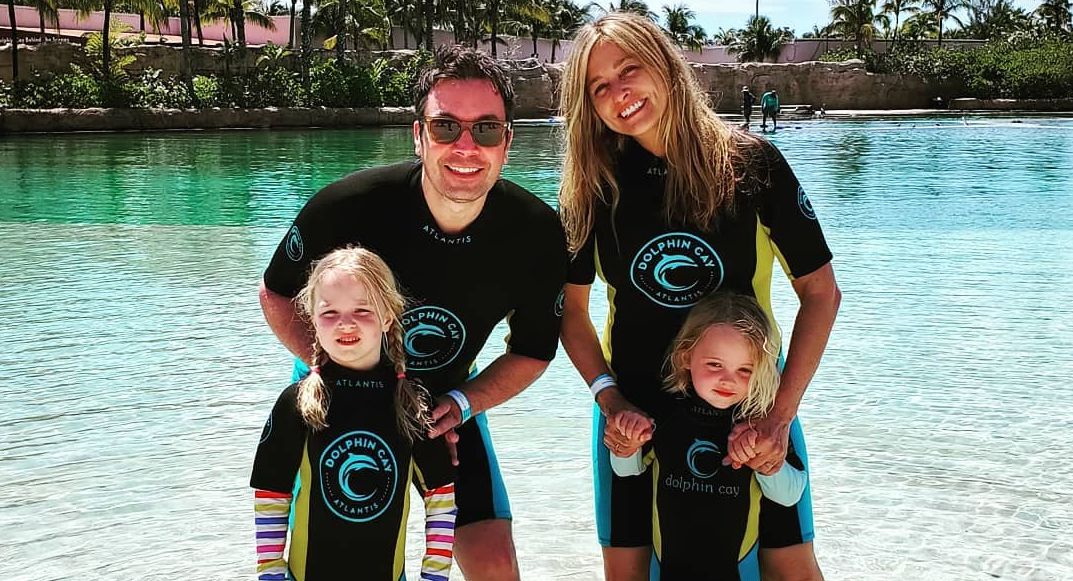 In an interview, Jimmy Fallon is quoted as saying they spent the first five years of their marriage dealing with fertility issues. He says they tried a lot of things and admits that it was an awful and stressing journey, especially for Nancy, who is seven years older than Jimmy.
He encourages couples struggling with fertility issues not to lose hope and to try any avenue that will help them get children.
They took that different avenue after all efforts proved abortive. They settled for gestational surrogacy also referred to as Gestational Carrier, where an embryo gets implanted in a surrogate.
They have two daughters, Winnie Rose Fallon, and Frances Cole Fallon.
They live separately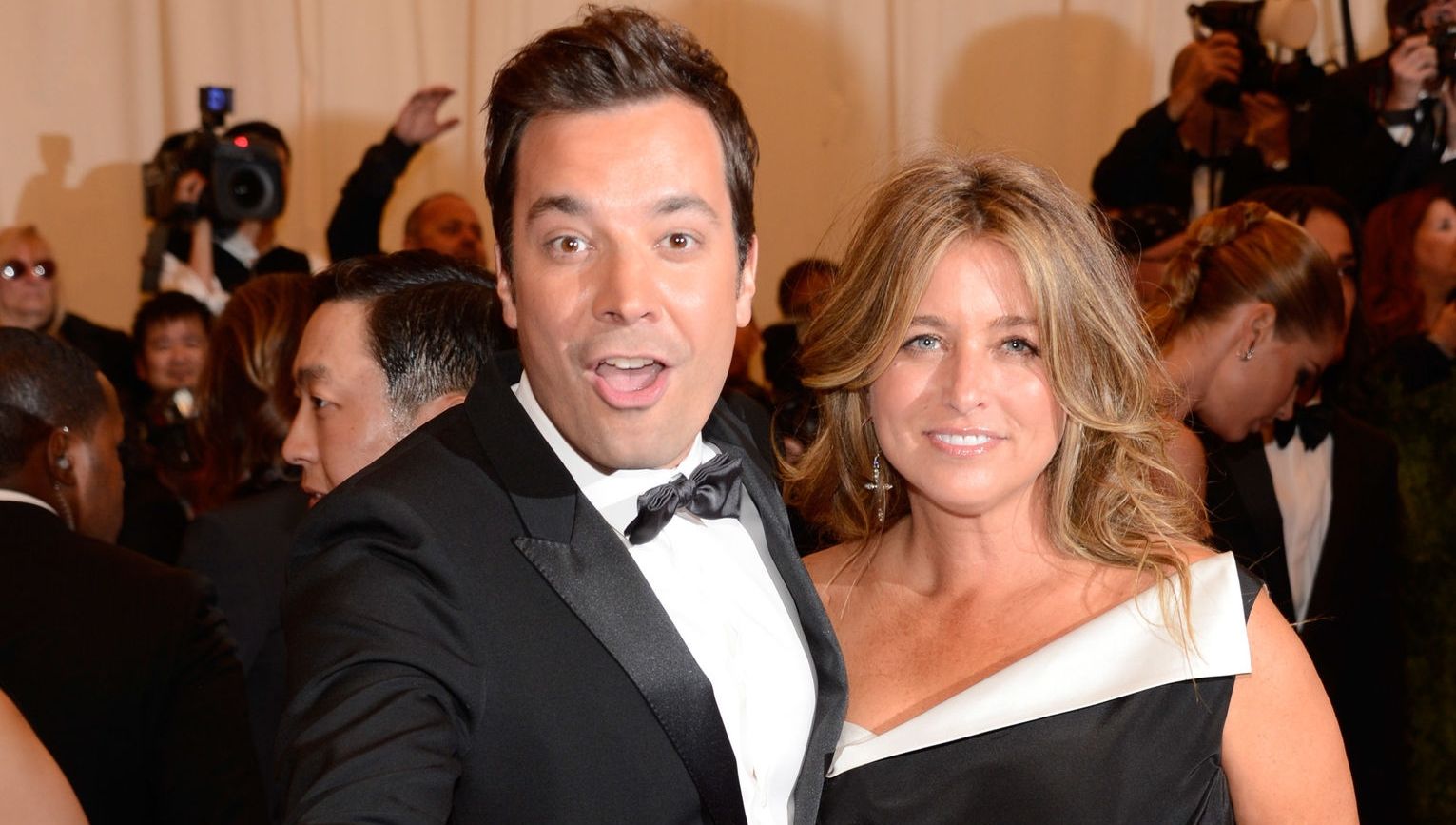 Several divorce rumors in the past have plagued her marriage, and although they have managed to keep it cool amid the allegations, they are said to be spending less and less time together. Jimmy is told to be spending his time in New York while Nancy and the children live in Hamptons.
Jimmy is reportedly busy during the week because of his show. After the show, the crew are said to party and drink heavily and with Nancy not being a party person, she prefers not to join the partying crew.
Jimmy's drinking and heavy parting have stirred up more rumors of their reason for living separately, and they are said to be slowly growing apart.
The couple has however denied all the rumors and their appearance together in the Golden Global awards was a silence response to the divorce rumors. Jimmy also shared photos of them holidaying with their children in the Bahamas recently, and we, therefore, can only wait and see which direction their marriage takes.
She is worth $ 20 million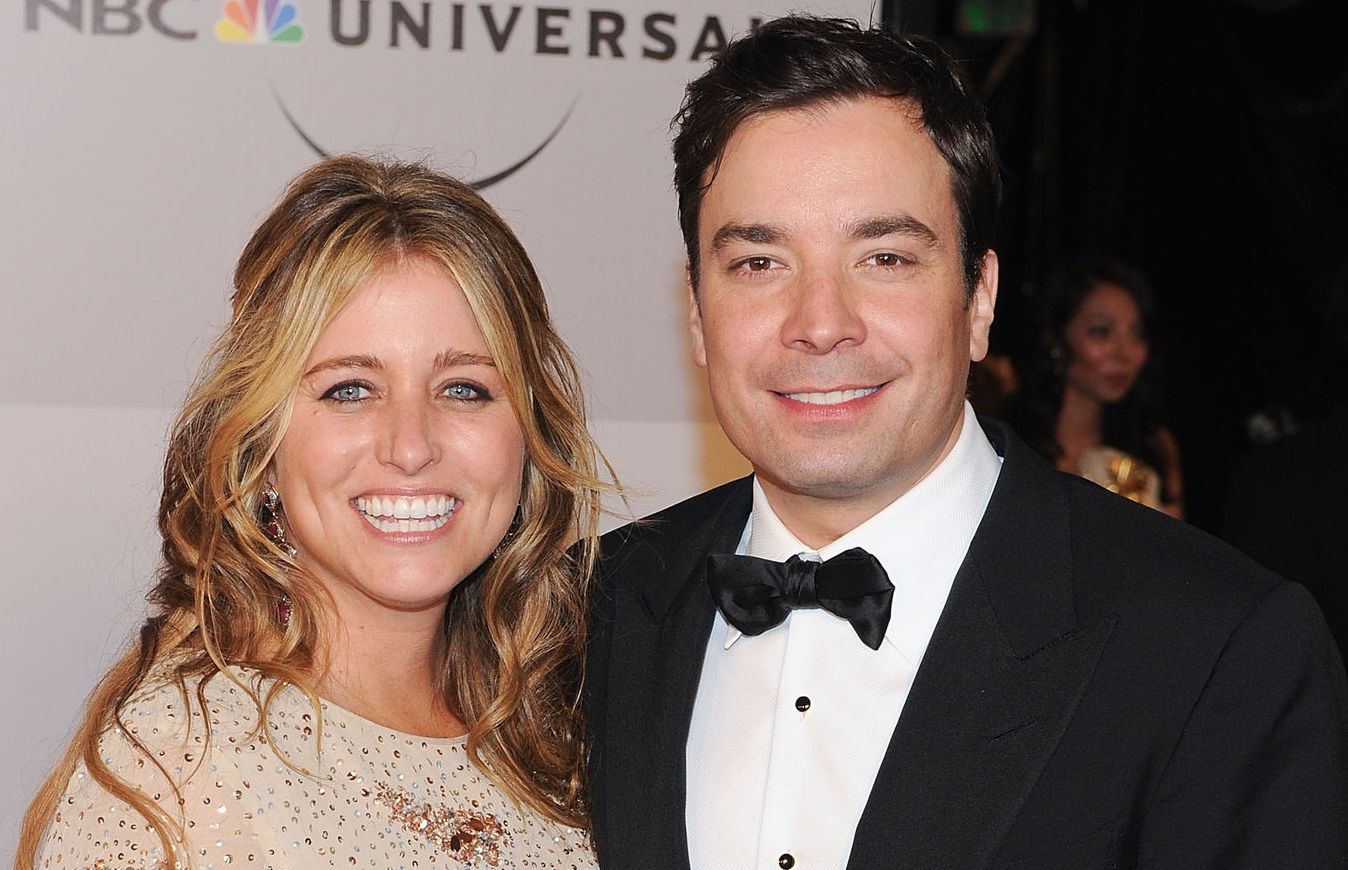 Nancy Juvonen is reportedly said to be worth about $20 million. Having worked in more than 12 commercially successful films, most of her earnings have come from her role as a producer or executive producer. The film production company "Flower Films" which they co-own with Drew Barrymore has also produced several successful films earning them quite a substantial amount as well.
With many more films waiting for production, we believe her net worth will increase over the next couple of years.
Now in her early 50's, Nancy still oozes beauty and class with her captivating smile, complimented by her blond hair and beautiful gray eyes, she still looks young and has not shown any signs of aging.
She flaunts her flawless beauty in the company of her husband in various high profile events. She also loves exotic vacations, which she occasionally takes with her daughters and husband. She has avoided controversy that comes with her husband being in the limelight and has protected her children as much as she can from the media. While her husband is very popular on social media platform due to his career, Nancy has remained very reserved on the social media platform and only uses twitter once in a while.
Having devoted over 25 years of her life in the film industry and with her determination to remain relevant in Hollywood through eccentric production skills, we are positive there is so much to expect from Nancy Juvonen, and we wish her well as we wait in anticipation.
Also Read: The Untold Truth Of Stephen Colbert's Wife, Evelyn McGee
---