John Mulaney is an American stand-up comedian and actor best-known for his work as a writer on Saturday Night Live. He gained global recognition when he won the Primetime Emmy Award for Outstanding Writing for a Variety Special for his work on the standup comedy film Kid Gorgeous.
Mulaney is a regular Emmy Award nominee, with 2014 being the only year he's missed a nomination since 2009. In 2014, John created and starred in the short-lived Fox sitcom, Mulaney, a semi-autobiographical series about his life. Mulaney made his film debut as the voice of Spider-Ham in the animation Spider-Man: Into the Spider-Verse.
Anna revealed that John's decision to end the couple's marriage broke her heart
In May 2021, Page Six reported that John Mulaney and Anna Marie Tendler are divorcing. The report stated that John had communicated his intention to divorce three months prior. "John will not have any further comment as he continues to focus on his recovery and getting back to work," a representative for Mulaney said.
Anna's comment (via her spokesperson) suggested that she'd wanted the marriage to continue. "I am heartbroken that John has decided to end our marriage," the spokesperson said. "I wish him support and success as he continues his recovery."
The 'recovery' stated above refers to John's battle against alcohol and cocaine addiction. In December 2020, John checked himself into rehab for 60 days after struggling with alcohol and drug abuse.
Anna has refrained from speaking about the divorce. Instead, she's opted to display her emotions through photos she posts on Instagram. In May 2021, Anna posted a photo of herself sitting alone at a dinner table set for two, as she stares despairingly at the empty chair across her. "Dinner in March," she wrote.
The photo displays her devastation at the end of her union with John. Recent photos have shown that Anna is steadily healing. In mid-July 2021, she posted a photo of herself enjoying takeout while seated on a large bed. "Dinner in July," she captioned the post.
Anna initially deactivated her Instagram before returning to purge any evidence of Mulaney from her page. She mostly posts artful pictures featuring herself and occasionally featuring her dog, Petunia.
Tender has displayed her makeup skills in various shows and films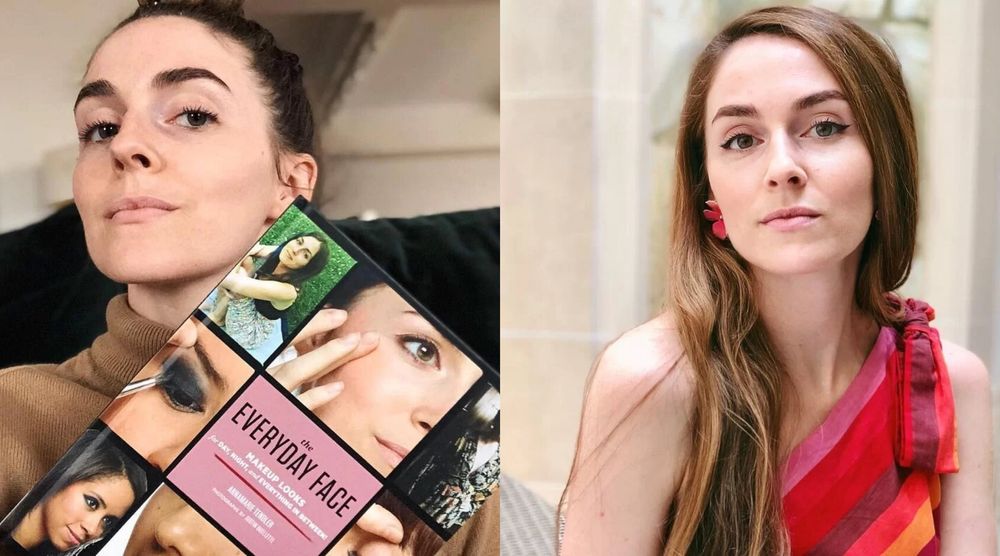 Tendler was born on June 9, 1985, in Connecticut. After high school, she joined the Make-up Designory to study hairstyling. After that, she studied photography at the Parsons School of Design.
Tendler moved to New York City to start her career as a hairstylist and makeup artist. In 2007, she started a makeup tutorial blog called The Daily Face. She dedicated herself to ensuring the blog's success. Her passion and dedication paid off and the blog gained a lot of followers. MTV took notice of her rising star and, they offered her a segment on MTV style.
Tendler's makeup tutorials are very popular. Some of them have featured in magazines such as HelloGiggles and Glamour. Tendler's talent ushered her to opportunities in TV. She worked as a makeup artist and hairstylist on shows such as, The Old Man and the Seymour, John Mulaney: The Comeback Kid, Aziz Ansari: Dangerously Delicious, CollegeHumor Originals and many more.
Anna has written books about trendy makeup and hairstyle looks
While working as a makeup artist, Tendler joined The New School to pursue a degree in writing and psychology.
Her blog, The Daily Face, achieved a lot of success and, she decided to compile her make-up tips in a book. She authored the book, The Daily Face: 25 Makeup Looks for Day, Night and Everything in Between! Chronicle Books published the book, and it was a huge success.
The book features 25 simple makeup looks that women can wear at any time. It's a step by step tutorial (with photos) that guides women on how to achieve the perfect look for any occasion.
Tendler is also the author of Pin It! 20 Fabulous Bobby Pin Hairstyles. She released the book in 2017 and, it features 20 colorful bobby pin hairstyles that any girl can try. The book also features 5 DIY tutorials for personalizing booby pins.
When Tendler met John at Martha's Vineyard, she predicted that she would marry him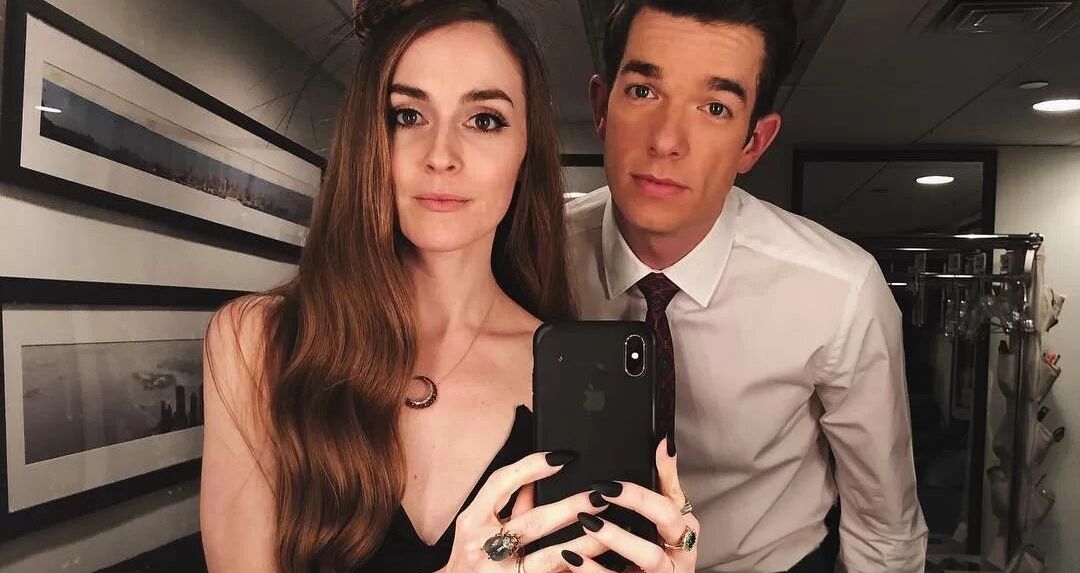 Tendler and John met at a group vacation at Martha's Vineyard in Massachusetts. At one point during the getaway, Tendler drove some people home while John cracked jokes while riding shotgun. Tendler knew that she had found her soulmate.
She even predicted on 16th February 2010 that she was going to marry John. Mulaney posted a photo of the prediction during the couple's 4th wedding anniversary. He posted the Instagram photo on July 5, 2018, with the caption; "Happy 4th Anniversary @amtendler. And happy 8 year and 5 month anniversary to when you predicted it. Every time I see you it feels like when Leo saw Claire Danes through the aquarium."
The couple's love blossomed and, John proposed on 9th May 2013. He posted a beautiful photo of the couple with the ring on full display. He attached this humorous caption to the photo; "Found a cat on my front porch and decided to marry her!"
In a YouTube video posted by Pete Holmes, John explained that it was a proposal littered with errors. John planned to propose at a romantic beach in Malibu. However, when they got there, the beach was filled with homeless people. The couple had to move to another beach, which was a fair distance away.
Moreover, Tendler revealed that she knew that he was going to propose. Tendler knew about the plan to propose due to a comical error by John Mulaney's friend, Pete Holmes. However, Tendler still said yes and, that is all that mattered.
She got married to John at the Onteora Mountain House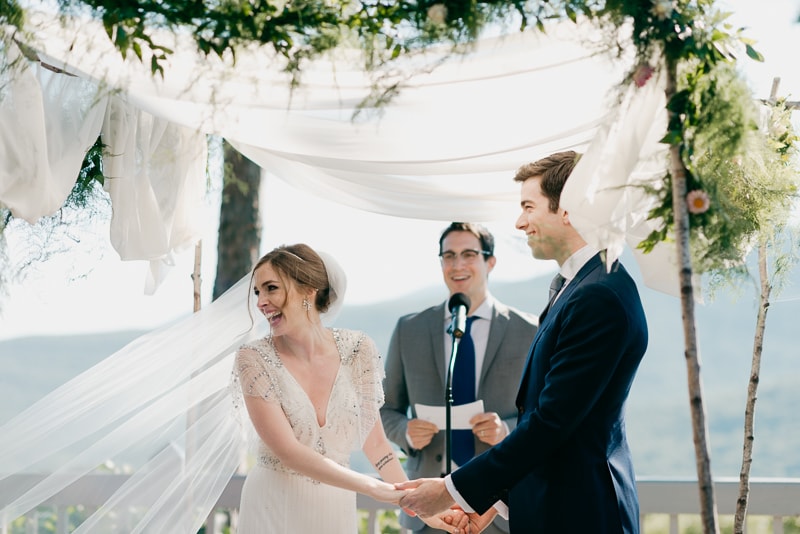 After a lot of planning, John and Tendler tied the knot at the beautiful Catskill Mountains in New York on 5th July 2014. The couple settled on a vintage wedding theme from the 1920s. The 1920s decorations were in sync with the Tendler's beaded Jenny Packham dress. The wedding invite also had a vintage vibe.
The wedding location offered a picturesque backdrop to what was a beautiful wedding. Jesse of Golden Hour Studios had the task of taking photos at the wedding. He took some spectacular photos including the one that John used to announce the wedding on his Instagram page. John used the following caption;
"July 5, 2014. On a beautiful and perfect day, I married a beautiful and perfect woman. I wish I could live it over and over again."
Tendler added her creative touch to the wedding by designing and making all the floral crowns for her bridal party.
The wedding featured some famous faces including comedians Bill Hader, Seth Meyers, and Nasim Pedrad. The comedians made the wedding a laughter-filled affair. Jesse Pafundi described the mood at the wedding in a tweet posted on July 6, 2014; "It's not every day Bill Hader is heckling the groom as you shoot portraits. But it is today."
The guests celebrated a Jewish wedding, which was full of joy and laughter. Stand-up comedian Dan Levy officiated over the wedding.
She engaged in sexual harassment controversy with Ben Affleck
Famous actor and producer, Ben Affleck, came under fire when he claimed that he was saddened and angry over the sexual abuse claims leveled against Harvey Weinstein. Multiple women accused Harvey of crimes such as rape, sexual assault, and sexual abuse. The allegations led to the spread of the Me Too movement.
Affleck attempted to defend Harvey, and fans and celebrities attacked him on Twitter. One fan reminded him that he grabbed Hillary Burton's breasts in 2003 but, everyone forgot about the incident. Affleck responded to this accusation and, he offered an apology to Burton in a tweet posted on 11th October 2017; "I acted inappropriately toward Ms. Burton and I sincerely apologize,"
Tendler and Canadian TV show host Anne-Marie Losique also accused Affleck of sexual misconduct. In a series of tweets, Tendler revealed how Affleck groped her at a Golden Globe's party in 2014.
The tweets exposed Affleck and, Tendler asked for an apology in a tweet posted on 11th October 2017; "I would also love to get an apology from Ben Affleck who grabbed my ass at a Golden Globes party in 2014."
It's unclear whether Affleck apologized to Tendler and Losique.
She learnt how to craft lampshades using a 1992 tutorial and currently sells her unique lampshades online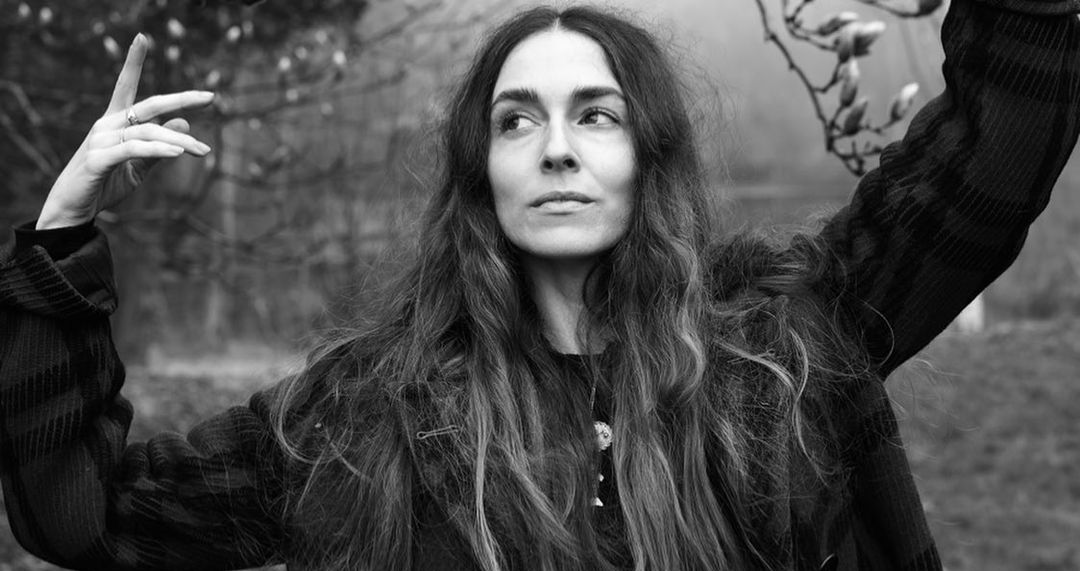 Tendler is the owner of an online lampshade store known as the Silk Parlor. Her interests in lampshades grew when she failed to find the perfect lampshade to go with her Victorian-themed décor.
She decided to build her perfect lampshade. She searched for a 1992 DVD tutorial by Mary Maxwell on how to build a lampshade. The tutorial taught Tendler the basics of making a lampshade.
Her first lampshade was far from perfect, and she threw it away. However, she didn't give up, and she made another better one. She fine-tuned her art and, she now comes up with her own unique designs.
After a lot of practice, she perfected her art and, she now sells the lampshades on her online shop. According to Tendler, it takes her about 15 hours to build a lampshade. However, complicated lampshades can take up to 100 hours to build.
The prices range from $1000 to $1500 for each lampshade.
She has a make-up segment on Amy Poehler's Smart Girls show on YouTube
Tendler features on Amy Poehler's Smart Girls show on YouTube. The channel features a segment known as The Other Side with Annamarie Tendler.
The segment features makeup tutorials with a spooky twist. Tendler has a fascination for the paranormal world. She once refused to move into a new house because it was built in the 1920s. Tendler exposes her paranormal fascination on the show and, it makes for a unique makeup tutorial show.
She works for charitable foundations including the Innocence Project
Tendler works for several charitable foundations. Before her wedding, she requested the guests and anyone who wished to send a gift to instead donate to the Innocence Project. The Innocence Project uses modern technology to exonerate wrongfully convicted convicts.
---