Rob Dyrdek is a multitalented actor, producer, entrepreneur, reality TV personality, and a former professional skateboarder. He has achieved a lot of success, and his charming personality has gotten him a lot of fans. However, his biggest fan is the love of his life, Bryiana Noelle Flores.
Rob started out as a professional skateboarder before starring in the MTV reality series, Rob and Dig. The show ended in 2008 and, in 2009, Rob featured on the show, Rob Dyrdek's Fantasy Factory. Rob also features as the host of MTV's Ridiculousness. Rob is also an investor in multiple brands including, Beach Whiskey, Beatbox Beverages, and Stance. He is also the co-founder of the Black Feather Whisky.
Noelle came into Rob's life when he had already achieved a lot of success. However, she added love and stability to Rob's life. Rob knows that he can count on the love of a person who loves him unconditionally.
Keep reading to find out more about Bryiana Noelle Flores.
She had a tough childhood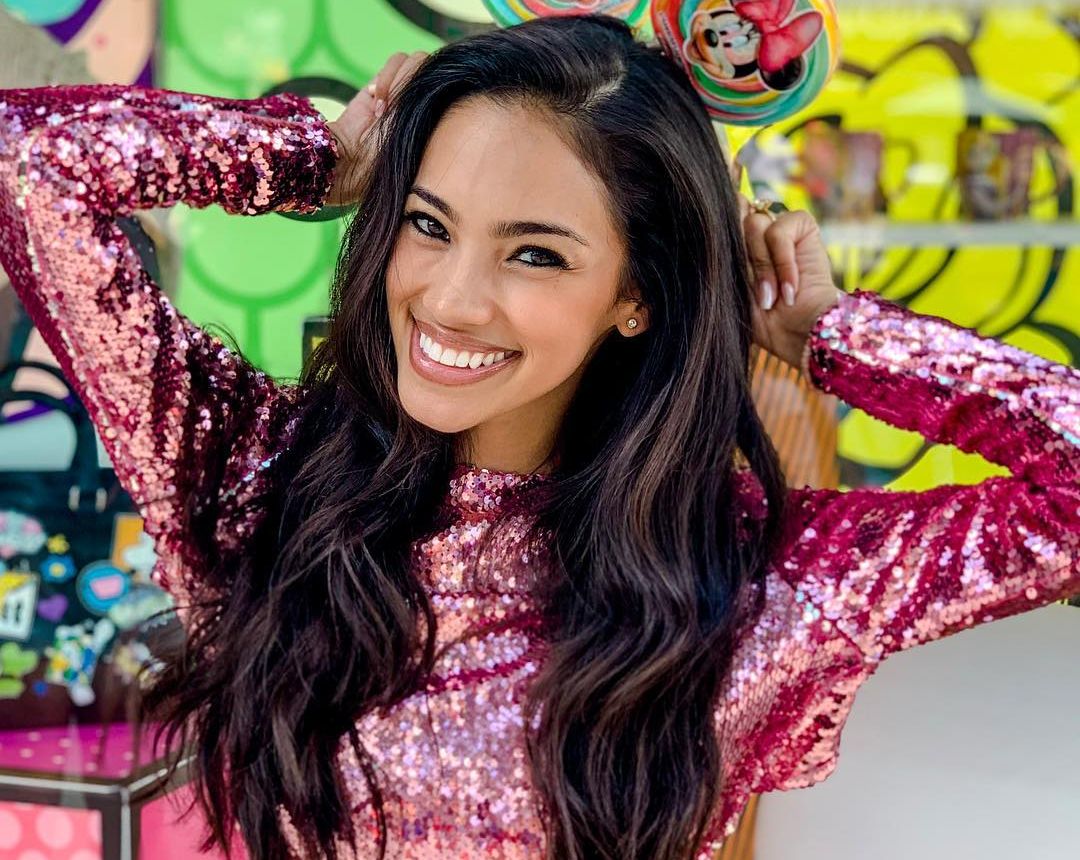 Noelle was born on 21st July 1991 in Salinas, California. She grew up in Los Banos, California, and she is of Filipino, Chinese, Spanish, Blackfoot, Caucasian and Cherokee descent.
When she was young, doctors diagnosed her with a life-threatening disease. The choices available to her were to continue with medication or undergo a surgery that involved a bone marrow transplant. Noelle chose to continue with her medication.
Noelle persevered through her illness, and she eventually overcame it. Her never-say-die attitude and support from her parents saw her through this difficult time. The Make-A-Wish Foundation also helped Noelle with her recovery. The foundation funded a trip to Hawaii where Noelle swam with dolphins.
However, Noelle's troubles didn't end there. She was continually bullied in school for her lean body and height. Her mixed ethnicity also made her a target for bullies. Through all of this, Noelle developed a thick skin which repelled the insults she got from her schoolmates. She was determined to make it even with all the obstacles that life continued to throw at her.
She is an accomplished model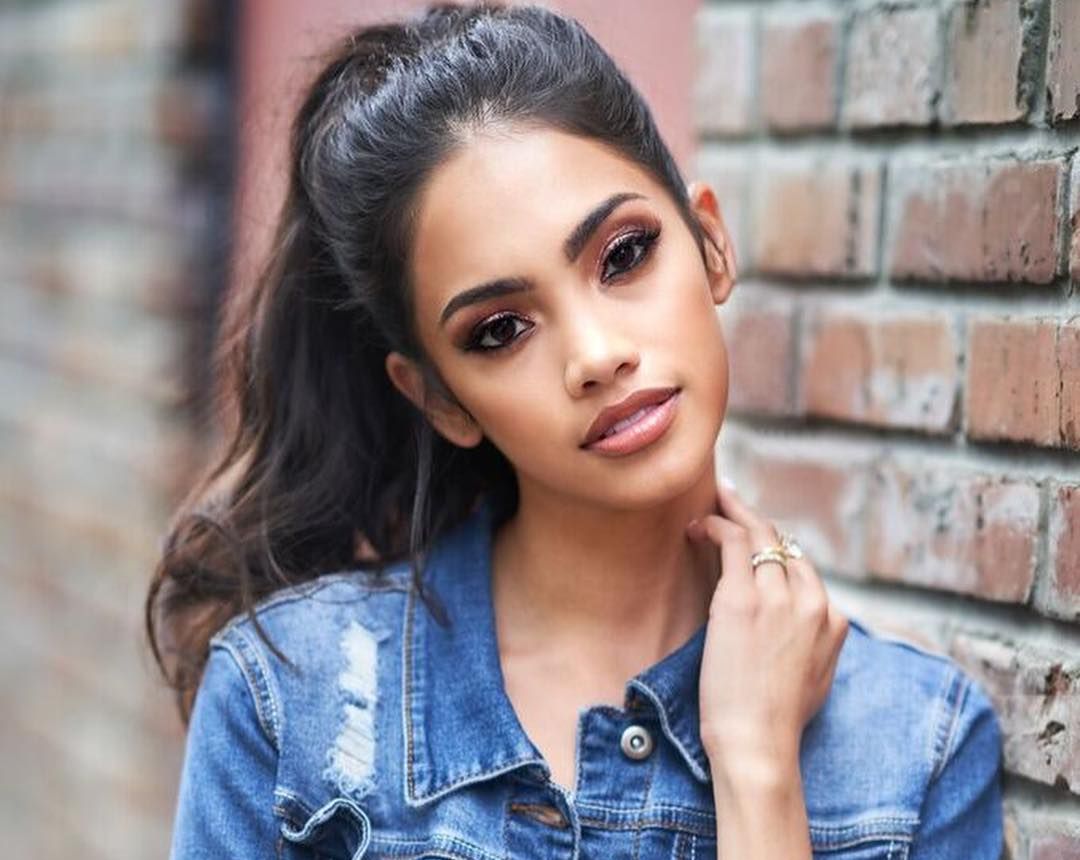 After completing high school, Noelle started competing in local beauty pageants. Her mixed ethnicity and her lean body meant that she constantly won beauty pageants. The characteristics that made Noelle the target of bullying in school were her greatest strengths when it came to modeling.
Noelle had to overcome adversity in the modeling world as well. Some people were jealous of her success, and they tried to discourage her by pointing out her height disadvantage. Noelle stands at 5'3'', and this is quite short for a model. She had to work extra hard to succeed in the modeling world.
Her efforts came to fruition when, in 2008, she was crowned Miss Teen of the Nation. A couple of years later, she was crowned the Miss California Teen. Her success convinced her to chase the modeling dream in Los Angeles.
She made a name for herself in Los Angeles, and she eventually appeared in the Playboy Magazine. Noelle appeared on the September 2013 issue of the magazine in which she was named Playmate of the Month. In 2014, she participated in and won the World's Perfect Pageant. This win made Noelle a supermodel.
She took a helicopter ride on her first date with Rob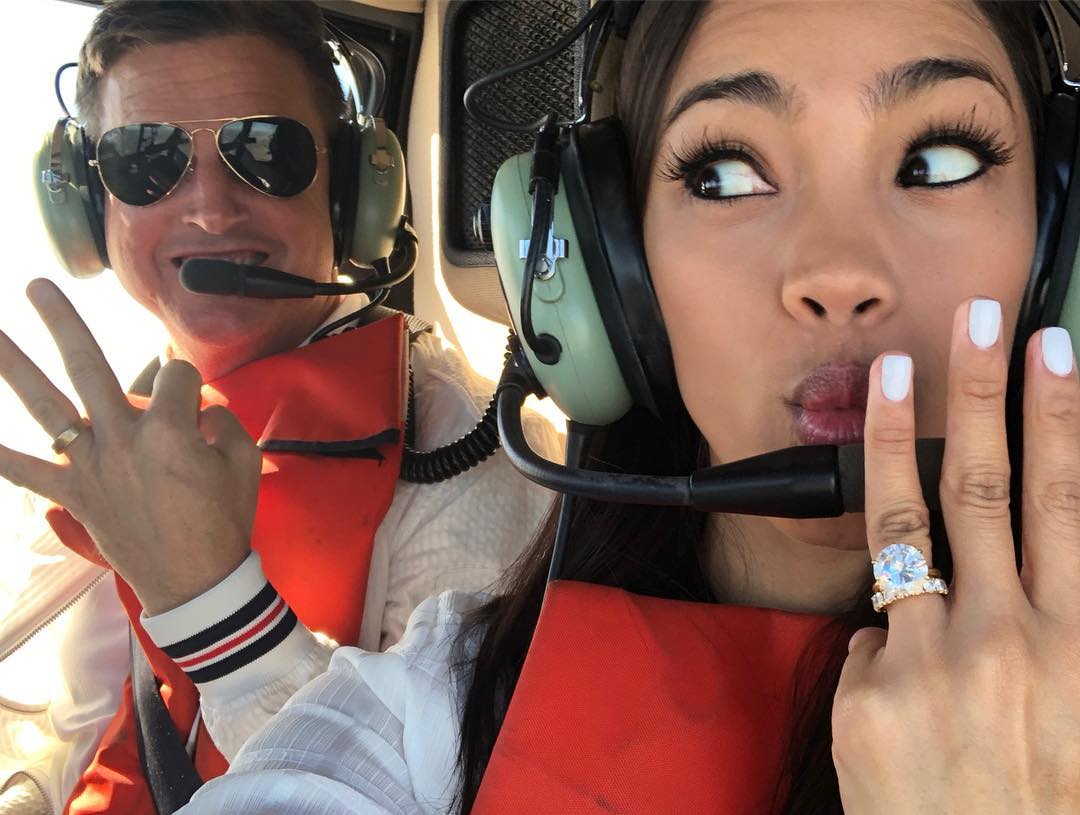 When Rob met Noelle, he was struck by how beautiful she was, and so he decided to go big on their first date. He flew Noelle to Bakersfield to rescue puppies. It was an extravagant moved by Rob, and it worked.
Rob decided to recreate the couple's first date during the couples 3rd wedding anniversary. He posted an Instagram photo of the couple standing next to a helicopter. He captioned the photo;
"5 years ago I took @bryianadyrdek on a first date that included a helicopter ride to Bakersfield to rescue puppies. I knew on that flight that I would spend the rest of my life with her…Today we celebrate our 3 year anniversary so I thought it was only right to surprise her with another helicopter ride."
Noelle appreciated the gesture, and she attached the following caption to an Instagram photo of the couple;
"I don't know how you do what you do…I'm so in love with you…It just keeps getting better…I am so grateful for the unconditional love you shower me with every single day. Happy Anniversary to the best husband in the entire world."
Rob knew from the first date that Noelle was the girl of his dreams.
Rob proposed to her in Disneyland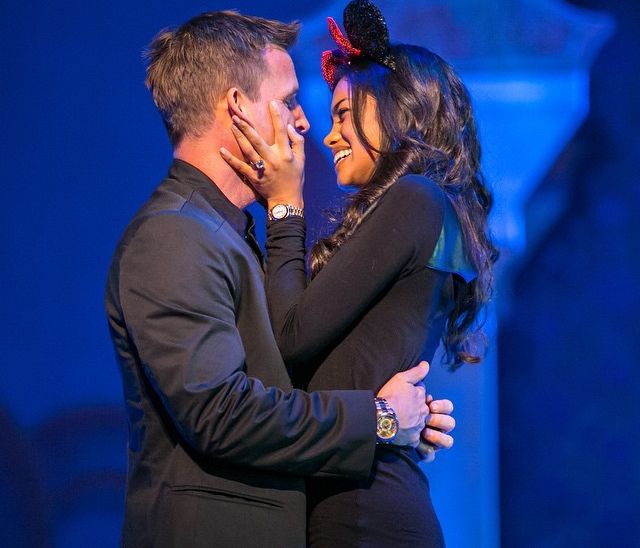 After dating for a couple of years, Rob decided that it was time to propose. He chose Disneyland as the stage for his proposal. During the Aladdin show at Disneyland, Rob excused himself to go to the bathroom.
However, rob didn't return the way he went out. Instead, he came back riding atop a show elephant prop. He told the Genie character that he had three wishes. His first wish was that he wanted to be part of the show. He also wished for Noelle to join him on stage.
Rob waited for Noelle on stage before revealing his final wish. He wished for Noelle to marry him. Noelle said yes in what was an emotional moment for the couple. Rob expressed his delight on Instagram with the following caption;
"You are the love of my life and my true destiny. The day I met you I knew I would spend the rest of my life with you. What our relationship has actually become is million times better than I knew even possible."
She got married on 19th September 2015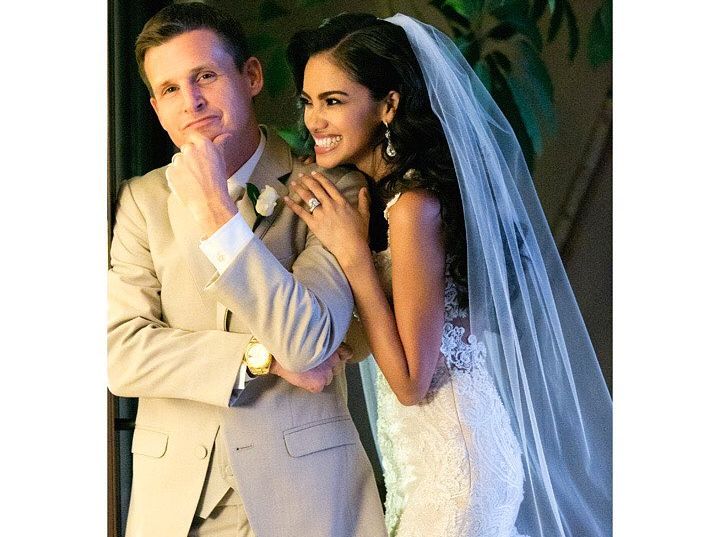 Rob announced the news on Twitter with a post that showed the couple in their wedding attires. Noelle wore a fit-and-flare gown with a tulle train. Her wedding gown also featured a lengthy gown. Rob kept in simple with a classic tan suit.
Rob shared some tweets declaring the love that he has for his wife. On one tweet he wrote;
"You are my true one love and I promise in faithfulness to love to protect you and our marriage, till the end of time."
Noelle's first Instagram post was a collage she made with various photos of the wedding. She captioned the post;
"It's crystal clear that now I'm in a whole knew world with you."
Rob and Noelle are clearly in love with one another, and they are not afraid to show it. The couple's Instagram pages are full of photos and messages portraying the love they have for one another.
She is the mother of two kids
Noelle and Rob welcomed their son into the world on 9th September 2016. Rob shared news about the child's birth on Instagram while also announcing the child's name;
"Say hello to Kodah Dash Dyrdek aka Dash aka KD aka K-Dash aka Dah-Da…Myself and @bryianadyrdek_ feel so incredibly blessed and thankful for our healthy baby boy."
Noelle shared her pregnancy journey with her fans on Instagram. She posted gorgeous pregnancy photos that allowed fans to keep up with the progress of her pregnancy.
Noelle shared news about her second pregnancy in a unique way. She requested Rob to make time for an at-home date where she ordered Chinese food and 100 white balloons. Noelle then gave him some gifts with hidden clues revealing that she was pregnant.
Rob was slow in getting the hints that Noelle had placed for him. For instance, he didn't notice the 'welcome baby' balloon that Noelle had bought. However, he finally got the hint when Noelle handed him a positive pregnancy test that she had taken that morning.
Rob was ecstatic when he got the news, and he prayed for a daughter. That is exactly what the couple got when they welcomed Nala Ryan Dyrdek on 29th December 2017.
She is the president of Iconic Beauty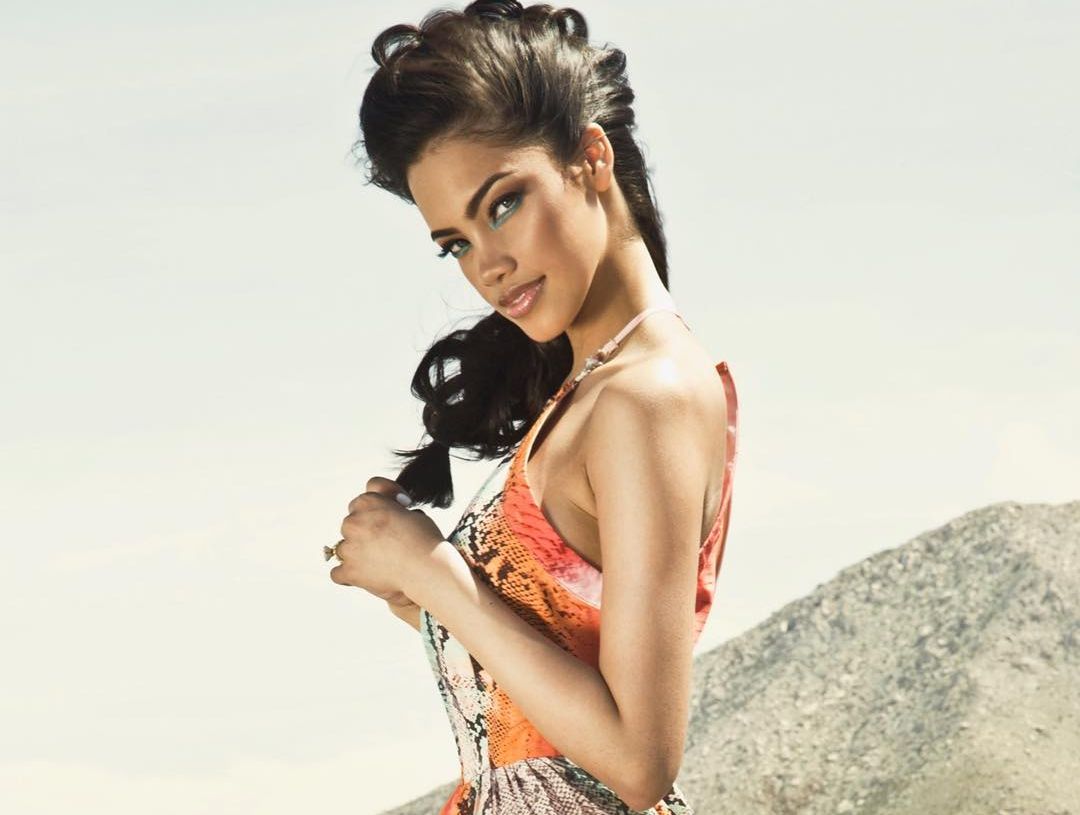 Women empowerment is something that Noelle takes to heart. Her experiences, when she was young, taught her that some women need empowerment to achieve success.
Iconic Beauty is an organization that seeks to bring out the best in women. She is the president of the organization, and her efforts have helped inspire a lot of women. Noelle also uses Instagram to motivate and inspire women. She encourages women to embrace their uniqueness to make it in this tough world.
Noelle encourages people to embrace who they are even when they feel different. On 27th January 2016, she shared an Instagram post with the caption;
"But then I thought – there's so many other people in the world, there must be someone just like me who feels bizarre and flawed in all the same ways that I do…Well I hope that you are out there and read this please know – Yes, it's true. I am here and I am just as strange as you."
---