Rob Dyrdek is an American reality TV personality known for hosting the popular MTV show Ridiculousness. Alongside Chanel West Coast and Sterling 'Steelo' Brim, Rob provides entertaining commentary to the weirdest, wildest, and funniest clips on the internet. Rob's journey on television started alongside his friend and bodyguard Christopher 'Big Black' Boykin on Rob & Big.
A year after the series ended, Rob Dyrdek's Fantasy Factory premiered. Ridiculousness' first episode aired in August 2011 and went on to surpass Rob Dyrdek's Fantasy Factory in terms of longevity. Rob is involved in multiple business ventures, including being the co-founder of Black Feather Whiskey.
This piece will look at Rob Dyrdek's wife, Bryiana Noelle Flores.
Rob and Bryiana made a pact to renew their wedding vows every five years after tying the knot in September 2015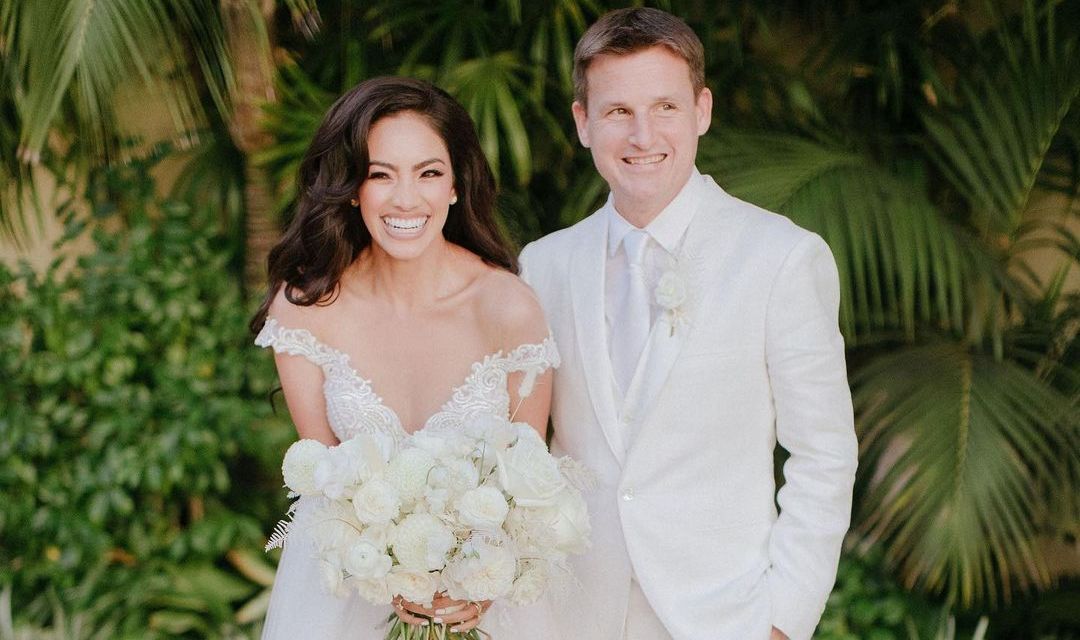 By now, you should have concluded that rumors linking Rob with Chanel West Coast are false. After Rob met his Filipino-American wife Noelle, he realized that he would have to go big if he wanted to win her heart. Rob didn't spare any expense as the couple's first date involved a helicopter ride to Bakersfield to rescue puppies. On the couples 3rd anniversary, Rob attached the following caption alongside an Instagram photo of the couple standing next to a helicopter:
"5 years ago I took @bryianadyrdek on a first date that included a helicopter ride to Bakersfield to rescue puppies. I knew on that first flight I would spend the rest of my life with her."
Rob set quite a high bar with his first date, and he set it even high with his proposal. As the couple watched a performance of Aladdin, Rob stepped out only to reemerge onstage, riding an elephant. The Genie character gifted Rob three wishes. He first wished to be part of the show, then wished for Flores to join him onstage, and for the last wish, he asked her to be his wife. Rob attached the following caption alongside a photo of the romantic moment:
"@bryiana_noelle you are the love of my life and my true destiny. The day I met you I knew I would spend the rest of my life with you. What our relationship has actually become is a million times better then I knew was possible… I love you more than words could ever describe and can't wait for you to be my wife."
Rob and Flores wed on 19th September 2015. After their ceremony, they pledged to renew their vows every five years that they remained together. Despite Covid-19, Rob and Flores organized a wedding ceremony in September 2020 to renew their vows. Noelle captioned a series of photos of the couple's recent nuptials as follows:
"You love me in love and complete me in ways I never knew possible… and in ways that can't be described by words. Every single day I am so incredibly proud to be your wife and raise our children together. I love doing life with you and can't wait to marry you again."
Bryiana overcame a terminal disease to become a successful model and entrepreneur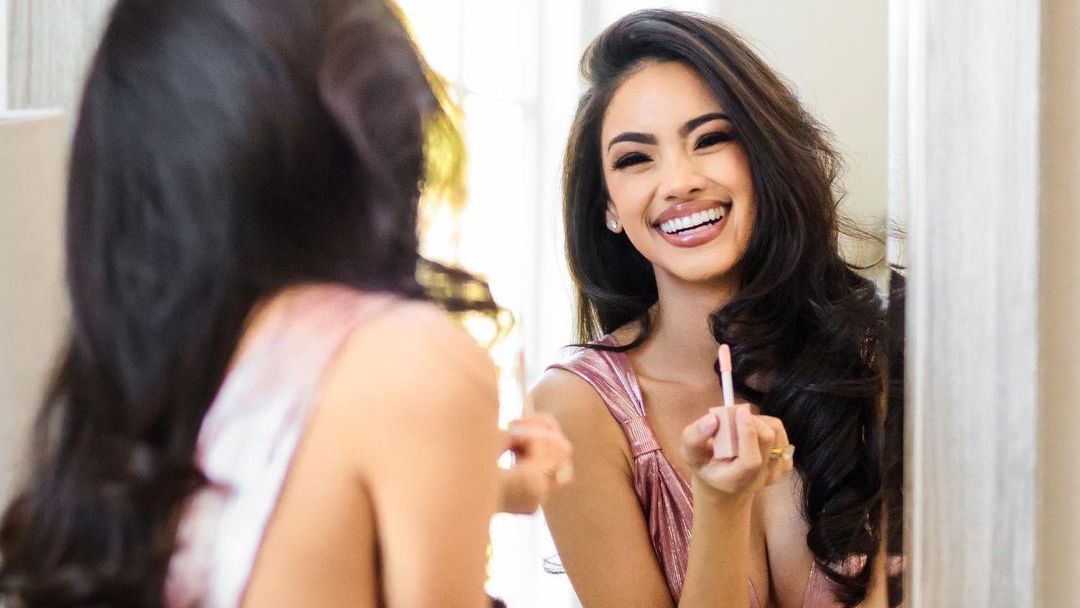 Bryiana was born on 21st July 1991 in Salinas, California, and grew up in Los Banos, California. She is of Chinese, Cherokee, Caucasian, and Filipino descent. At age 11, Bryiana was diagnosed with a terminal disease. With hopes of her recovery seemingly non-existent, the Make-A-Wish foundation granted Noelle her wish of swimming with dolphins in Hawaii.
Miraculously, Bryiana recovered gradually on a course of medication. She beat her illness thanks to the hope and strength given by the Make-A-Wish foundation. Noelle's faced other troubles after recovery as her age-mates bullied her because of her lean body, her height, and her ethnicity. Nevertheless, she made it through school, and thanks to the bullying, she developed thick skin that would help her later in life.
Noelle's determination to make it in the modeling industry faced one major hurdle: her height. At 5'3", Bryiana stood shorter than most established and upcoming models. Again, her resilience came through as in 2008, she won the Miss Teen of Nation crown. In 2010, she was crowned Miss California Teen. In September 2013, Noelle took another step towards supermodel status by becoming Playboy's Playmate of the month.
A year later, she cemented her status as a supermodel by winning the World's Perfect Pageant. On top of her success as a model, Noelle has proved that she is as business savvy as her husband. She is the president of Iconic Beauty, a cosmetics brand that sells women's beauty products. Bryiana recently launched a new line of Iconic Beauty hair products. Rob posted congratulatory Instagram photos alongside the caption:
"She did it all to make this dream come alive. She sourced the manufacturer and built the line of product. She put together an amazing design team and created a beautiful brand. I am so proud of her. She is creative, driven, and relentless. She's living her brand as a true iconic beauty."
Bryiana and Rob welcomed their son Kodah in September 2016 and their daughter Nala in 2017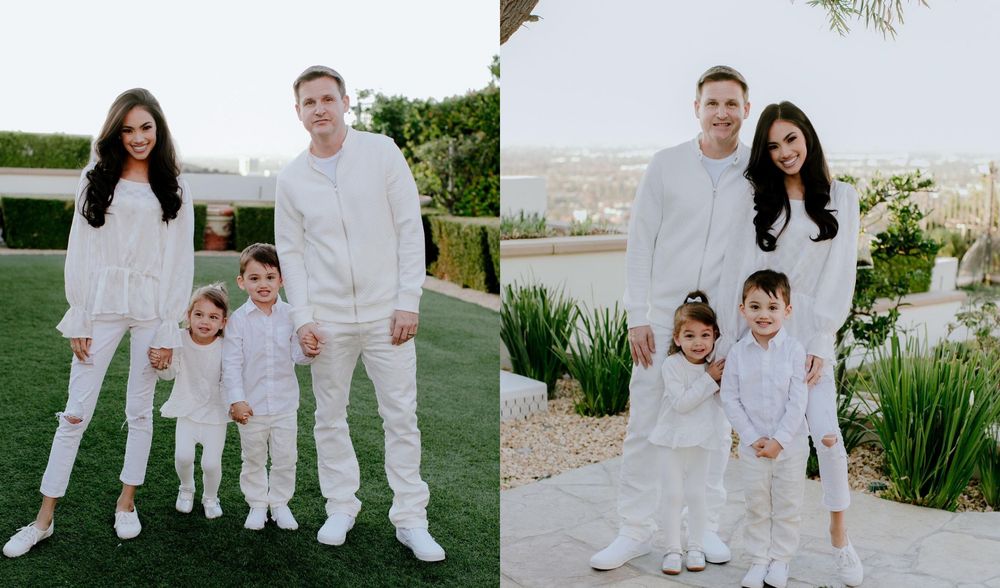 In March 2016, Rob announced that Bryiana was pregnant with the couple's first child. "We are so blessed, so happy and look forward to bringing an amazing young boy into this world," Rob wrote. On 9th September 2016, the couple welcomed Kodah Dash Dyrdek.
Fifteen months after Dash's birth, the couple welcomed Nala. The couple announced that they were expecting their second child via gender-reveal videos posted on their Instagram pages. "Now that we know Kodah will be a big brother to a little sister, we are over the moon and can't wait to meet you!" Noelle wrote alongside her post. After the late December birth, Rob wrote as follows alongside a series of photos of the family:
"She is an angel from heaven. She is absolute perfection. She is our princess. She is Nala Ryan Dyrdek. So thankful for the strength of my amazing wife and grateful for our growing family."
Bryiana couldn't be more satisfied with her family life. She regularly posts pictures of her beautiful family on Instagram. On 21st June 2020, she posted a series of family photos wishing Rob a happy Father's day:
"I am so incredibly blessed and proud to be sharing life, love and parenthood with you @robdyrdek. You truly are the BEST dad ever!"
---