Justin Trudeau is the 23rd and current prime minister of Canada. Trudeau took up the reigns of the Liberal party in 2013 and became prime minister in 2015. Trudeau followed in the footsteps of his father, Pierre Trudeau, who was Canada's fifteenth prime minister.
Trudeau's 2015 win moved the Liberals from 36 seats to 184 seats, the largest-ever seat increment by a party during a federal election. Justin was imperious on the campaign trail, wowing crowds with his charm and understanding of policy.
The campaign also established Justin Trudeau as a family man as his wife, Sophie Grégoire Trudeau, accompanied him as he sold the Liberal agenda.
Trudeau initially ignored an email from Sophie because he was in his 'socially active phase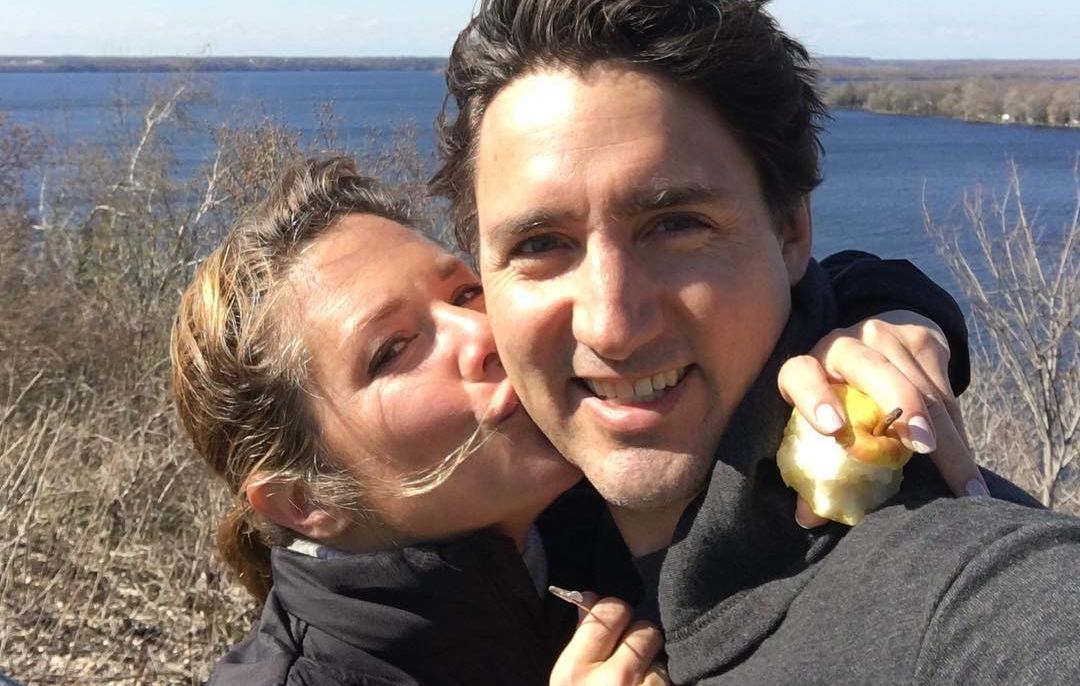 Sophie and Justin had known each other for a while before they started a romantic relationship. Grégoire and Justin's younger brother Michael were classmates and she often hang out in the Trudeau home.
Justin and Sophie's lives converged at the 2003 Mercedes-Benz Grand Prix ball. Grégoire reintroduced herself, and the pair exchange email addresses. "We laughed, we joked and there was a definite chemistry between us," Justin told Maclean's magazine.
After the ball, Sophie sent Justin an email, which he ignored because he was in his 'socially active phase.' What exactly 'socially active phase' means is up for interpretation, but Justin's bottom line was that he wasn't ready for commitment.
"I got the email," Trudeau said. "I said, 'Nice. OK. Good.' And I didn't answer it. I didn't delete it, I just decided, 'No, I'm better off not starting anything that I'm not willing to go through with."
A few months later, Justin ran into Sophie on the street and asked for her number. Sophie, fully aware of her worth, told Justin that he would have her number if he'd kept the email.
Fortunately, Justin had kept the email. He finally replied to the email and set up a date with his future wife.
Justin claims that, on the first date, he knew that he would marry Sophie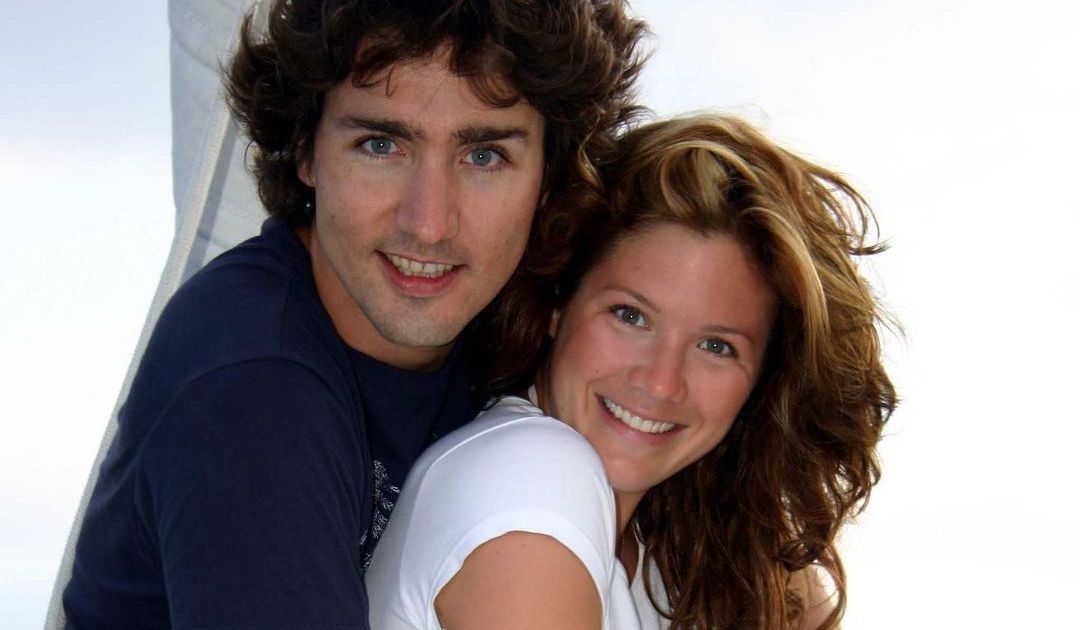 Justin realized that Sophie was his soul mate on that first date. He talked to Maclean's about his resolve to spend the rest of his life with Grégoire:
"I looked at her and I just felt this strength and peace come over me. And I said, 'Well, it's about time you arrived. It's been 32 years and I was beginning to think you would never show up. I've been waiting for you all my life. You're it!' I knew it right then and I announced to her that we would be spending the rest of our lives together."
The couple burst into tears following Justin's declaration because 'we're both such big sensitive souls.' A year later, Justin proposed to Sophie.
He first treated her to a massage and a meal at the Hotel Le St-James in Montreal before going down on one knee and asking for her hand in marriage. Surrounded by petals and candles in the Royal Suite, Sophie said yes.
Sophie and Justin married on 28th May 2005 in a small ceremony attended by close friends and family. Grégoire designed her unique dress with the help of designers from Les Noces Couture.
"It's not your typical, prissy white dress," Sophie said. Instead of cake, the couple prepared a long table full of elegant desserts and organic teas and coffee. The married couple drove to the reception in a 1960 Mercedes-Benz 300SL roadster owned by Justin's father.
The couple celebrated their 16th anniversary in late May 2021. On 29th May 2021, Sophie posted a throwback photo of the pair alongside the following caption:
"Oh, my beloved 'Just'… 18 years of sharing our life paths (16 years married today!) And what an adventure it has been… we have loved each other through it all and that love knows no limits. Through thick and thin, I loved you, I love you and I will love you always."
Canada's first couple has three children: Xavier, Ella-Grace, and Hadrien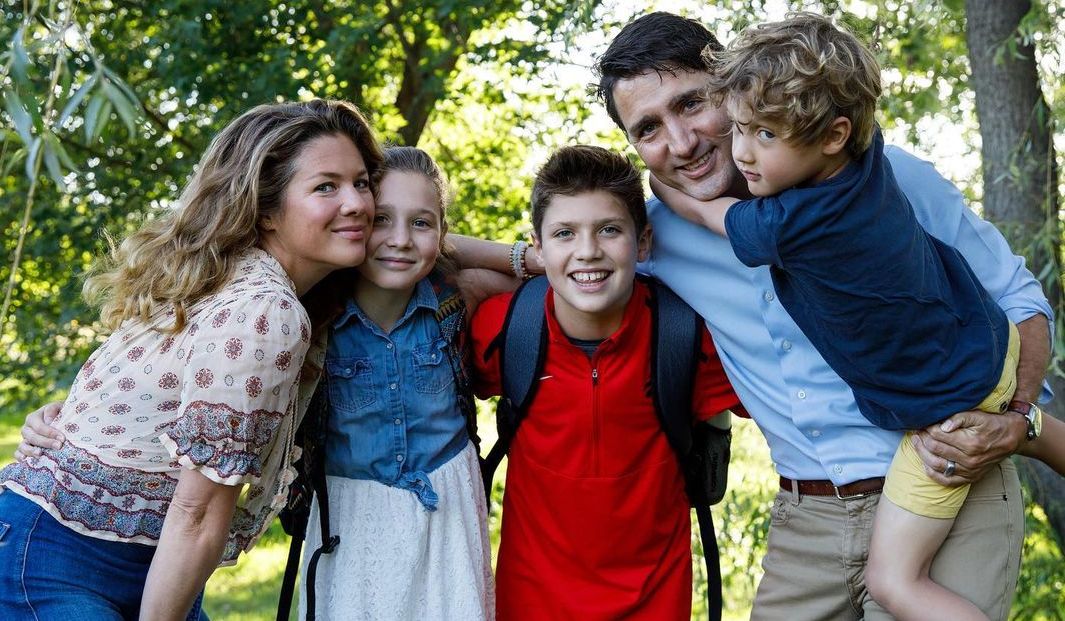 Two years after the wedding, Justin and Sophie welcomed Xavier James. A couple of years later, they welcomed Ella-Grace Margaret. Hadrien Gregoire, the couple's third child, arrived in 2014.
Sophie regularly posts pictures of Canada's first family on Instagram. On 20th June 2021, she shared photos of the family and praised Justin's support in raising the kids. She wrote:
"From your help during sleepless nights to your comforting embrace at every milestone, the dad you are inspires us every day. We love you, Papa Justin. We are nourished by your tenderness, your patience and your love every day… essential to get through adolescence!"
---