Canada's first lady, Sophie Grégoire Trudeau, born on April 24, 1975, in Montreal, Quebec is widely popular and admired in Canada. She's living the fairy-tale life with one of the "sexiest" men in politics on her arm, a stable career, and three delightful children. She is without a doubt an object of envy to other women. Looking back, Sophie was just a simple and cheerful girl before she plunged into life in the limelight. Despite her fame and fortune, she still has a kind heart and maintains her simplicity and humility. Here are some basic facts that you need to know about Sophie:
She was an only child
It is general knowledge that being an only child can be lonely. On the other hand, this meant that she got all the love and support of her stockbroker dad, Jean Grégoire and her mum, Estelle Blais, a Franco-Ontarian nurse. She was a good and cheerful student and had a happy and fulfilling childhood.
She studied commerce first before switching to communication
Sophia attended high school at the Pensionnat du Saint-Nom-de-Marie in Outremont. After that, she studied commerce (her father's career path) at McGill University. She soon switched to communications, however, and finally graduated with a Bachelor of Arts in communications from the Université de Montréal.
Her first job was as a receptionist
Sophie first worked as a receptionist and assistant at an advertising firm. She was then promoted to an account manager. After a few years of working in advertising and public relations, however, she reportedly found her calling after attending radio and television school. She then got a job in a newsroom, writing the news ticker.
She became a yoga instructor in 2012
She loves yoga, and it was part of her recovery from bulimia nervosa in her early 20's. We are told that she stole the show from her husband when she did yoga on stage at the annual parliamentary press gallery dinner!
She's a feminist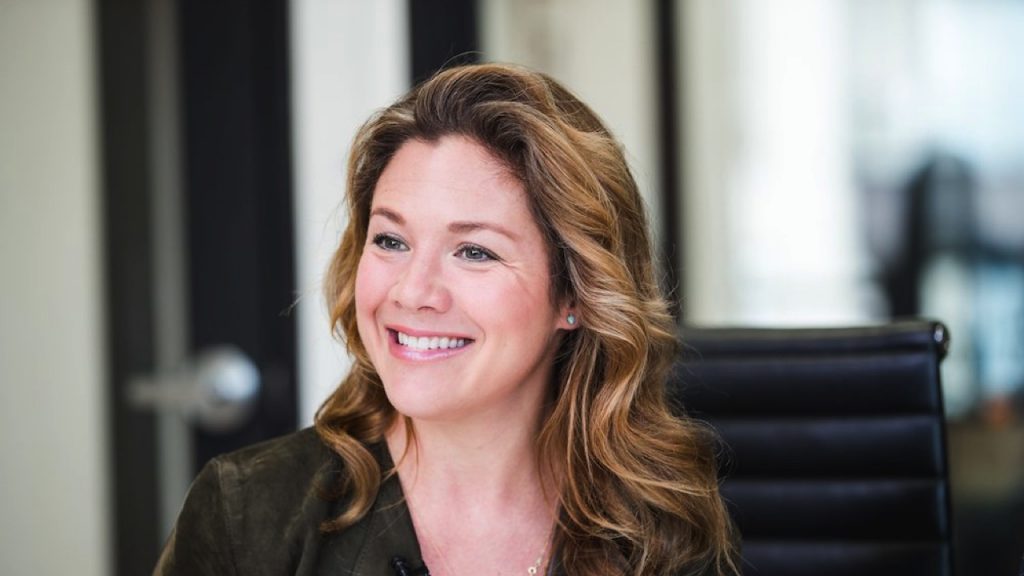 Sophie is the national ambassador for Plan Canada's "Because I Am a Girl" initiative. She has also campaigned for charities that support gender-equality.
She sings!
She reportedly performed an impromptu a cappella performance of a song she'd written for her daughter, Ella-Grace at a Martin Luther King Day celebration in January. For this, she earned a standing ovation!
She also worked as a personal shopper
In the mid-2000s, Sophie worked as a personal shopper for an upscale department store called "Holt Renfrew."
She is also involved in charity work
Sophie has hosted events and has acted as a spokeswoman for several Canadian charities and non-profit organizations. She supports several causes including; BACA (a clinic that assists those suffering from eating disorders), La Maison Bleue (a center for at-risk pregnant mothers), the Canadian Cancer Society, the Canadian Mental Health Association, Dove's "Pay Beauty Forward" campaign and Self-Esteem Fund, Girls for the Cure, the Women's Heart and Stroke Association, and WaterCan.
She suffered from Bulimia Nervosa
Sophie was diagnosed with Bulimia Nervosa at the age of 17. Bulimia Nervosa is an eating disorder characterized by binge eating, followed by compensatory behaviors such as purging and excessive exercise. With the support of her family, she went through a two-year period of recovery using therapy and yoga.
Sophie and Justin have royal friends
They are friends with the Duke (Prince William) and Duchess (Kate) of Cambridge. Sophie and Kate have a few things in common, especially their dedication to helping the less fortunate and their passion for talking about challenging issues. Both couples are a perfect example of power couples. They are young, humble, and good looking.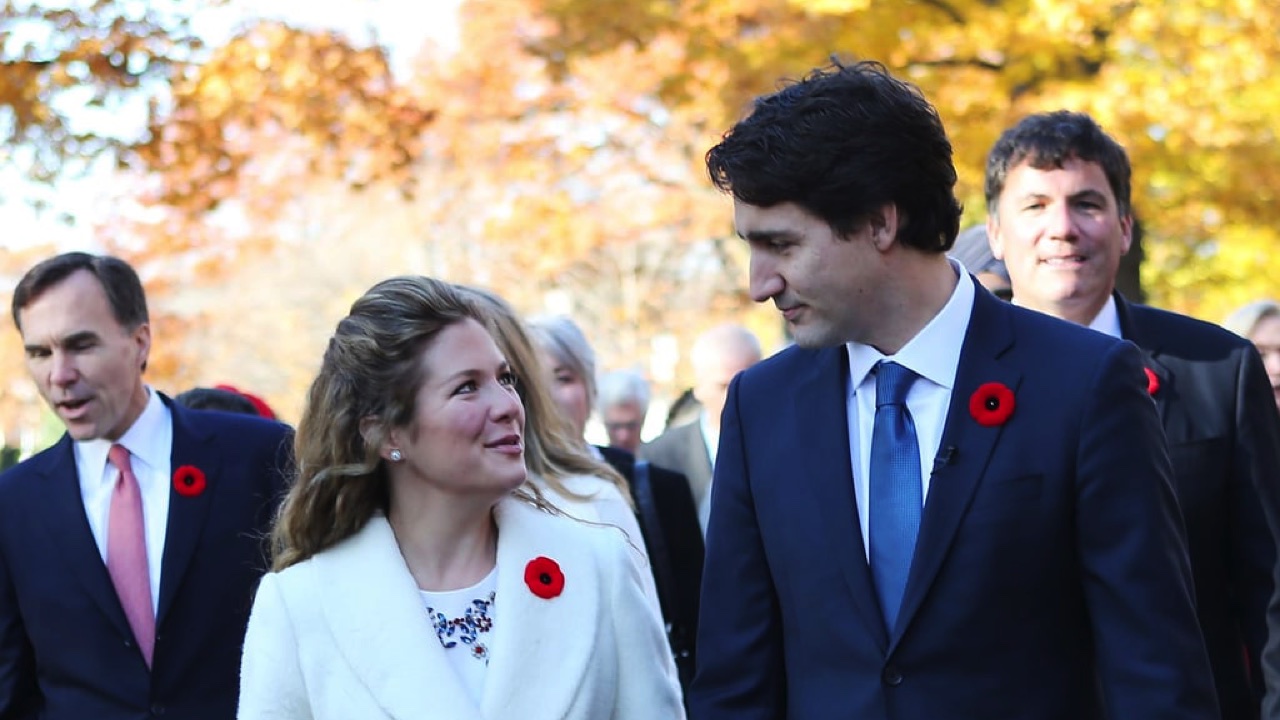 Now, let's talk about the main topic of envy among the women…her love story. Juxtaposed with the popular story "Cinderella," I'd say hers is a much better one. Like I said earlier, she's more or less a princess. Her love story is not extravagant or mind-blowing. It is quite the opposite actually – simple and adorable, maybe even cliche – but you will wish it was yours.
She was first friends with her husband's brother
We are told she was childhood friends with Michel Trudeau, the youngest son of Prime Minister Pierre Trudeau. I imagine that at this point in her life, she must have thought that Michel would be her one and only. Although, it could be that she was just a girl with a crush on her friend's elder brother. What do you think?
She had a fairy-tale wedding
Decorated in her beautiful wedding dress, she arrived at the church in a 2004 Rolls Royce Phantom. It was a small Catholic wedding with only 180 guests. It was followed by a reception at the Hotel Le St-James.
Justin snubbed her at first
They hit it off the first time they met, but Justin was apparently going through a phase. Because of this, he decided not to woo our princess until the next time they met. In response, she played hard to get and made Justin "work for it" this time around.
Justin picked a special venue for their first date
He successfully convinced Sophie to go on a date with him after the snubbing incident, and she insisted on going to a place that he had never taken anyone else. She wanted a place dedicated to her.
She purchased her wedding dress at a local boutique!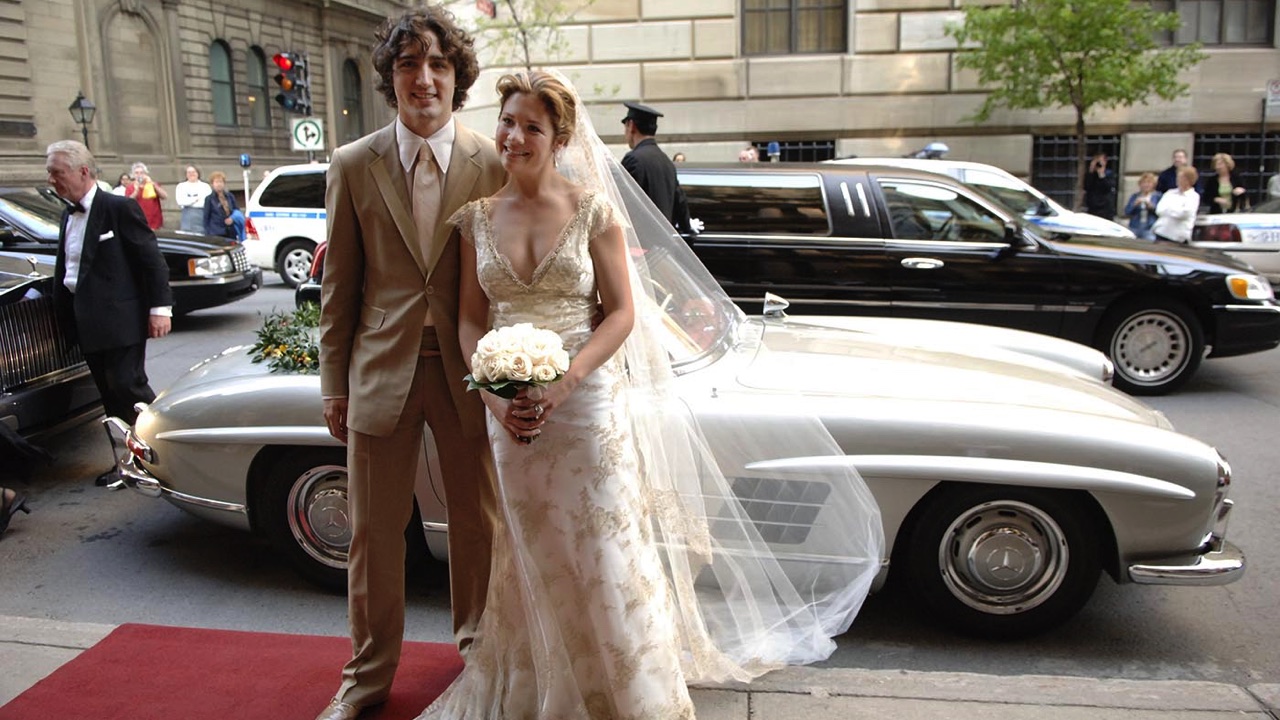 It was reported that Sophie purchased her elegant wedding dress from a local boutique called "Les Noces Couture," and she picked it because of its originality. Most women in her position would have opted for the most expensive and most stunning wedding dress with a million pearls or diamonds.
Justin became so enamored with her that he hit his head!
After a romantic dinner at an Afghan restaurant, they went to a karaoke bar to sing Elton John and Beatles tunes to each other in a private booth. As they left the dimly lit bar, Justin was bewitched by Sophie and the romantic night they were having and walked directly into a post. (Lol!)
They have a shared enthusiasm for extreme sports
One of the major things that they have in common is their love for extreme sports, such as water-skiing, ice climbing, parachuting, barefooting, and crazy skiing. Their shared interest and love for these sports seems to have really deepened their bond.
Sophie says being with Justin required a lifestyle change
Justin is practically a Canadian prince. Because if this, he is instantly recognized in public, and wherever they go, there are always reporters with their cameras taking pictures. Soon, she started getting the attention of the press as well. On other occasions, people who knew his father when he was young would walk up to them. This way, she got to hear a lot about his family.
The proposal was surreal
Justin planned a private and romantic proposal. He took her on a his-and-her spa date at Hotel Le-St James where their clothes went missing after the massage. This was a part of his plan. They were escorted to the royal suite where he got down on one knee and proposed in front of a beautiful fireplace with rose petals and candles. They were engaged in October of 2004.
There was no cake at the wedding!
What's a wedding without a cake, right? According to Sophie, people never eat the cake, they just take pictures with it. She wanted to be original, so they set up a long table with a variety of elegant desserts, organic teas, and coffee. They got married on the 28th of May, 2005.
They have three children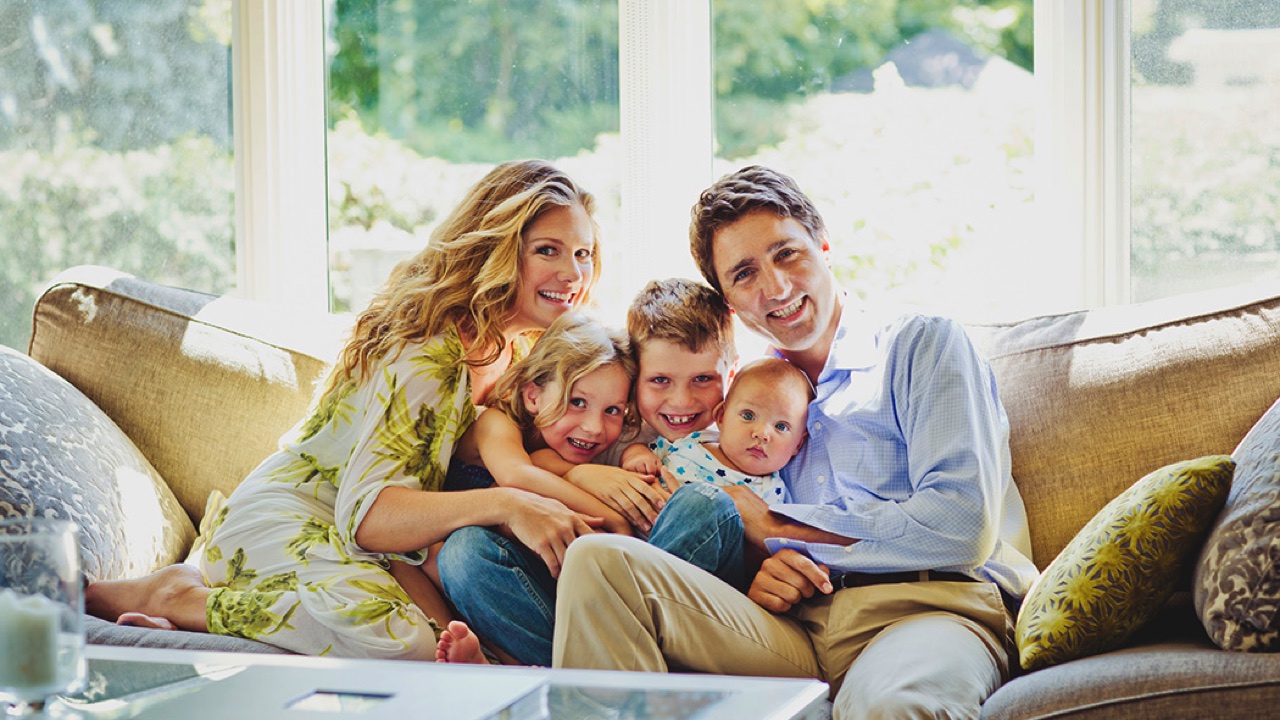 Sophie and Justin currently have three adorable children; Xavier James Trudeau, born on October 18, 2007, Ella-Grace Margaret Trudeau born on February 5, 2009, and Hadrien Grégoire Trudeau born on February 28, 2014.
Our Canadian princess, Sophie Grégoire Trudeau is a very good example of a real-life fairy-tale princess with the perfect partner, family, and a stable career.
---