Jennifer Lawrence is one of the most recognizable actors in Hollywood. She seems to appear in all the big films. Jennifer burst on to the scene when she secured her first major role in the sitcom, The Bill Engvall Show. She made her film breakthrough when she played a starring role in the drama, Winter's Bone. Jennifer achieved global recognition when she booked the role of Mystique in the X-Men film series.
In 2012, she landed the starring role of Katniss Everdeen in the Hunger Games film series. Lawrence went on to make starring appearances in the films, Passengers, Red Sparrow, American Hustle, and Silver Linings Playbook.
Jennifer Lawrence is a great actress and a stunning beauty. Unfortunately, her love life hasn't been as successful as her acting career. However, it now looks like she's finally sorted things out. Keep reading to discover some truth's about Jennifer's relationships.
She had a painful breakup with Nicholas Hoult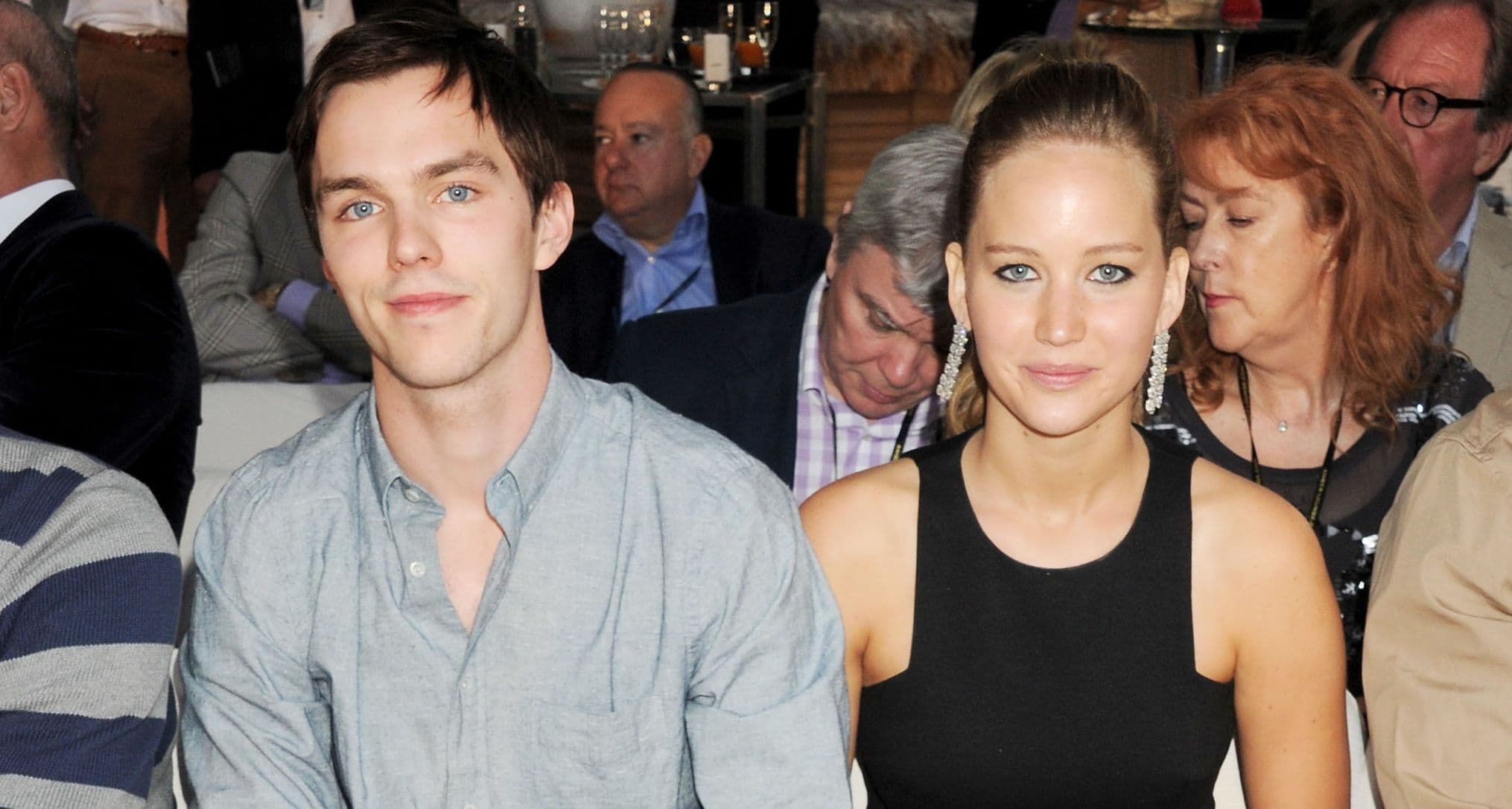 Nicholas Hoult and Jennifer met on the set of X-Men: First Class in 2010. The couple hit it off, and they began a relationship. It wasn't a smooth relationship, and the couple briefly split up in 2013. However, they reunited again while filming X-Men: Days of Future Past.
The couple eventually called it quits in August 2014. The breakup came as a surprise to many since the couple always looked very happy. In March 2014, Hoult talked to V Magazine about how it felt like to date Jennifer, and, at the time, it sounded like everything was fine between them. He told V Magazine;
"The privacy thing obviously changes but the rest pretty much remains the same. It's like that thing whereby you don't believe your own hype. Enjoy the good times, but don't get swept away with it…It is well deserved for her. I haven't really seen any change in her."
Jennifer admitted that she felt lost after the breakup. She revealed in a candid interview on Good Morning America;
"I was also in a relationship with somebody for five years and we broke up around the same time I wrapped those movies. Being 24 was this whole year of who am I without these movies? Who am I without this man?"
The movies she was the referring to were the Hunger Games movies. After the breakup, Jennifer decided to remain single for a while to allow herself to heal from the intense relationship she had with Hoult.
She has been in relationships with Chris Martin and Darren Aronofsky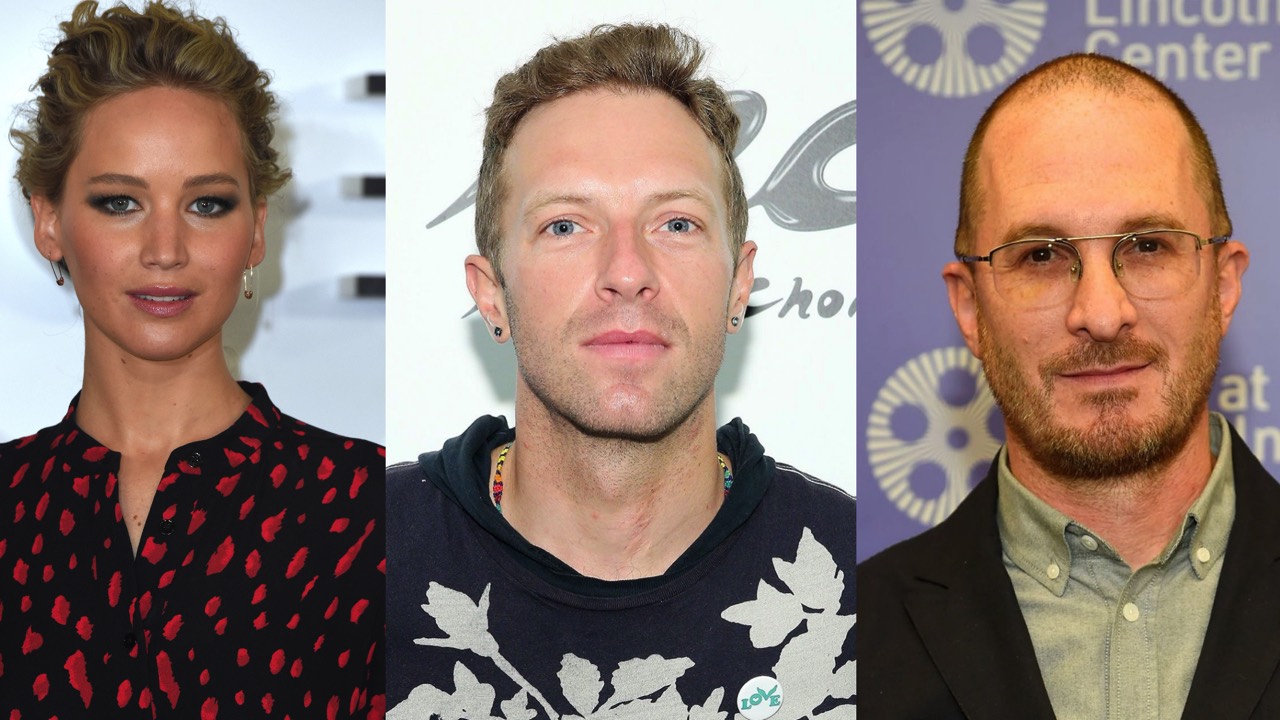 Shortly after breaking up with Hoult, Jennifer reportedly started dating Coldplay frontman, Chris Martin. The couple was first spotted at a dinner date in December 2014. A month later, Chris and Jennifer attended Harry Styles' twenty first birthday party together. However, in August 2015, People reported that the couple had decided to split up.
According to People, Chris' refusal to commit led to the end of the relationship. People also stated that their busy schedules might have contributed to the breakup. A source close to Martin told People;
"Jennifer's been pretty good about sharing Chris with his family, in part because she has been too busy herself to have it become a real problem, but she still wants to see more of him."
Jennifer remained single for a while until she met the director, Darren Aronofsky. She met him while casting for the drama, Mother. According to Jennifer, she felt attracted to him immediately. Jennifer said in a podcast interview with Marc Maron;
"The whole thing was probably an hour and a half, and then I was like, 'He's hot'. I remember I was holding my dog and I shut the door and when the door shut I went, 'Pippy, that's called sexual tension.' He played hard to get for like nine months, maybe longer, which just killed me."
Eventually, Darren stopped playing hard to get, and the couple started a relationship. Darren and Jennifer appeared together for the first time while promoting the movie, Mother. However, at the time, it didn't look like they were a couple.
They tried to hide the relationship, but they couldn't deny it after being spotted together in New York and Los Angeles. After dating for about a year, the couple split up in October 2017. It was another difficult breakup for Jennifer, but she is still friends with Darren.
Jennifer is glad that she had her friend, Amy Schumer, around to comfort her after the breakup. Amy remained true to her comedic self as she comforted Jennifer. Lawrence revealed on Watch What Happens Live;
"When Darren and I first broke up, I told [Schumer] and I was really sad. The next day I got a bouquet of flowers delivered and I said, 'What is this?' I bring the bouquet of flowers in and there was a note that says. 'I'm so sorry to hear you're gonna die alone. Love, Amy."
She is still friends with her exes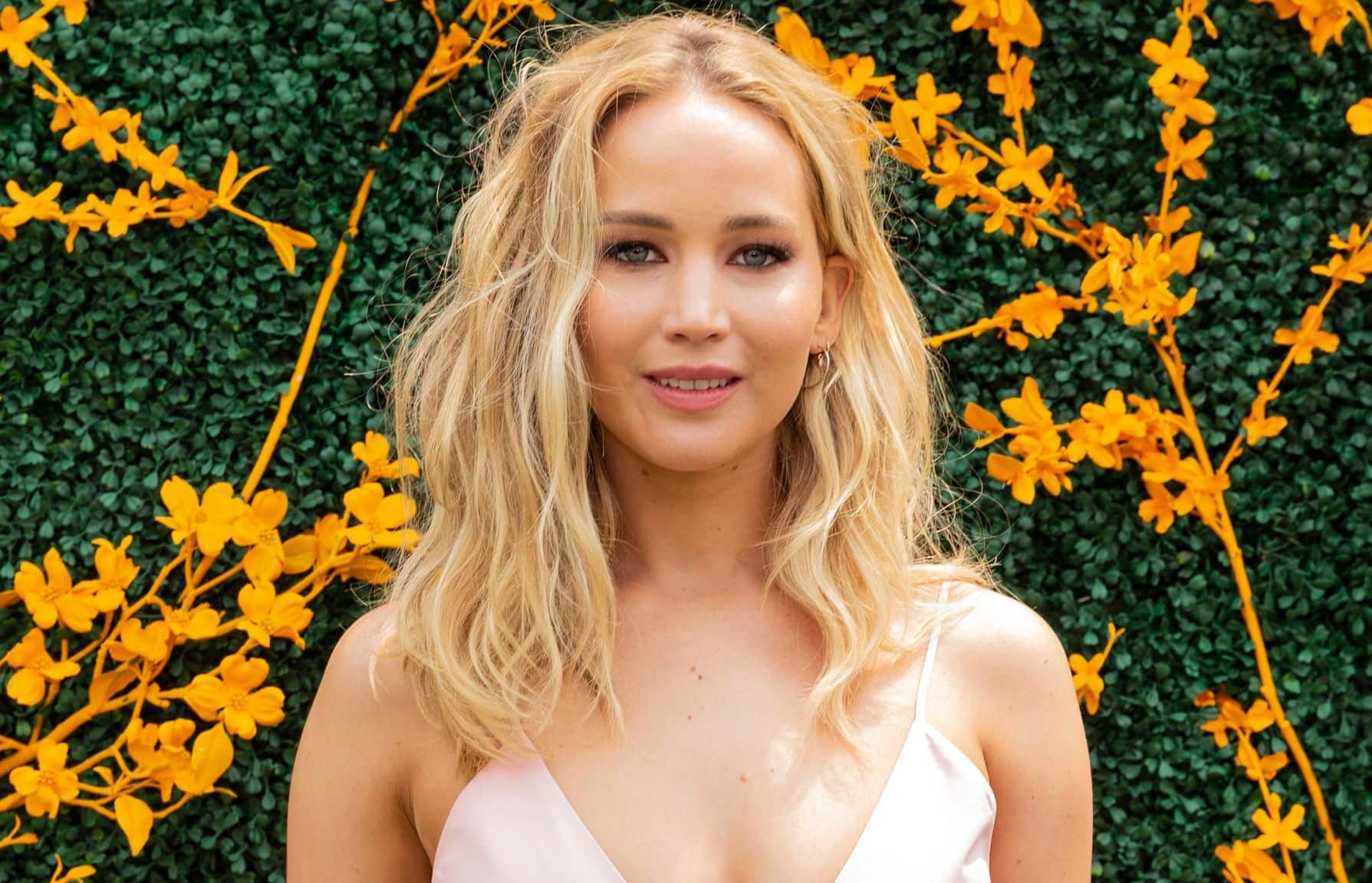 After her breakup with Darren, Jennifer revealed that her breakups hurt a lot, but she maintains good relationships with her exes. Jennifer stated in an interview with Marc Maron;
"Every time I go through a breakup, it's not like my heart isn't broken. They just never did anything to like, devastate me. They were just good people. Maybe that's also the secret. I'm attracted to good people."
Most people prefer to stay away from their exes after a breakup. However, Jennifer prefers to do the exact opposite. According to her, the secret is having open and truthful relationships. She told Marc Maron;
"I'm friends with all my exes actually…I have a theory. I think it's because I'm blunt. I don't think that you can have any sort of bad relationship with anybody if you're just blunt. Everybody always knows what you feel at times and there's no lying, it's just honesty. Everybody's a good guy to each other. All my boyfriends have been wonderful."
Jennifer also stated that Nick Hoult was a great boyfriend, and that she still loved Darren Aronofsky very much.
She has decided that she wants to settle down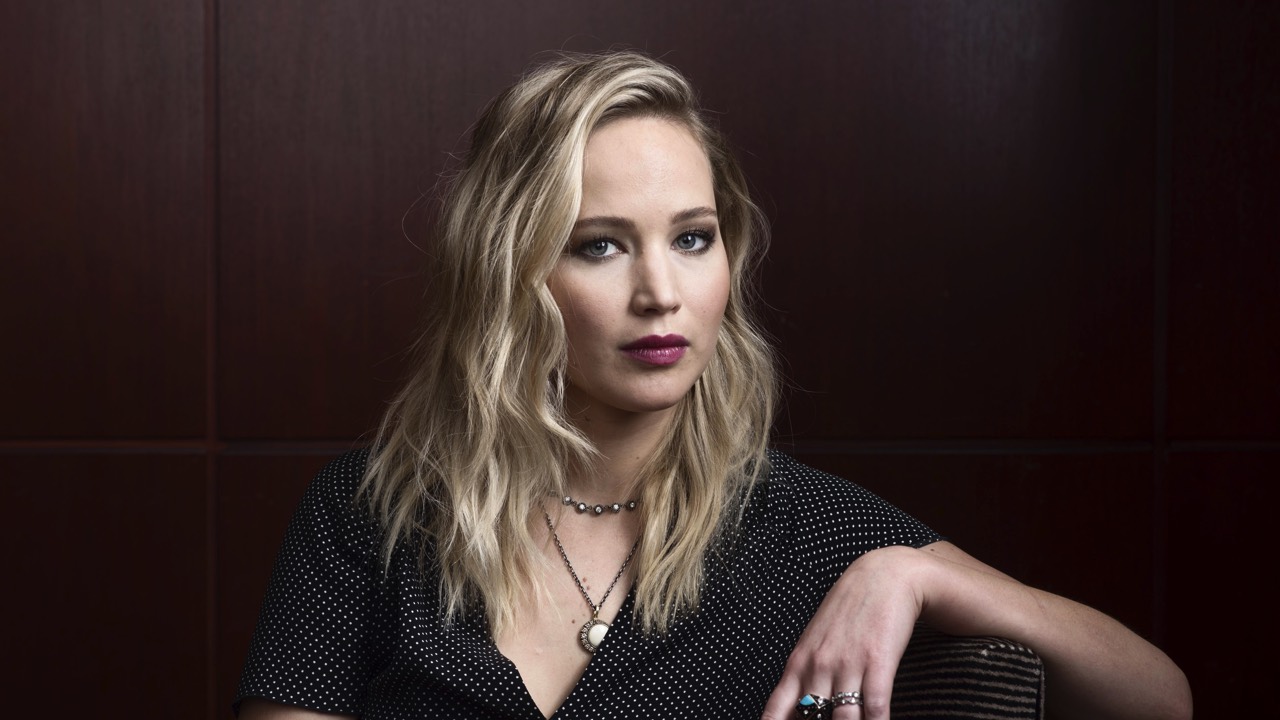 Jennifer revealed in an interview with Vogue that, after achieving superstardom, love hasn't been kind to her. She said that she understands why guys are sometimes mean to her and that it hurts her feelings. She said;
"Guys are so mean to me. I know where it's coming from, I know they are trying to establish dominance, but it hurts my feelings. I'm just a girl who wants you to be nice to me. I am straight as an arrow. I feel like I need to meet a guy, with all due respect, who has been living in Baghdad for five years who has no idea who I am."
Jennifer also revealed in an interview with Extra that she doesn't have a meaningful dating life. She described her situation as 'very sad.' Despite her sad situation, Jennifer stated that she knows what she wants in a man, and she hopes that she will find her perfect man. She told Vogue that she wants to get married;
"I can't wait to be married. I feel like if I find that one person who I want to spend the rest of my life with, who I want to be the father of my children, that I would absolutely not fuck it up. But I'm also not banking on that."
Jennifer sees every relationship she has been in as a preparation for married life. She describes her past relationships as something she had to go through to ensure that she has a happy marriage. She told Vogue;
"It's what you want to have before you get married, so that you don't seek it out once you are."
She is currently engaged to Cooke Maroney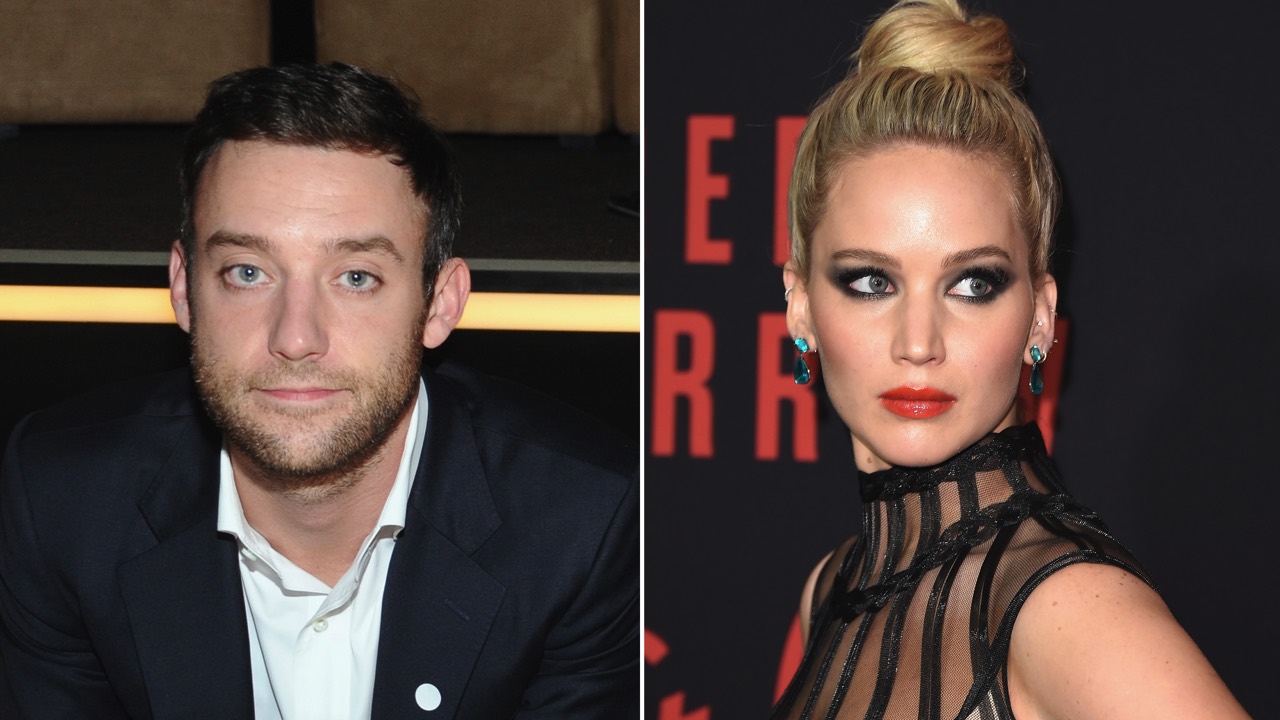 Cooke and Lawrence met via a mutual friend in 2018. A source close to the couple told Page Six;
"They met through Jen's friend Laura…The relationship has been going on a few weeks. But they have been very private and careful not to be seen together."
Cooke works as the director of New York's Gladstone art gallery. The gallery has a list of famous clients including Mathew Barney and Carroll Dunham. Before moving to Gladstone, Cooke worked at the Gagosian gallery.
As she has done with most of her relationships, Jennifer tried to keep the relationship a secret for as long as she could. However, after sightings in Paris and Rome, she couldn't hide it anymore. After dating for about a year, it was revealed that the Lawrence was engaged to Cooke.
The reports emerged after Page Six reported that Jennifer was wearing a large diamond ring while out in a date with Cooke. A source told Page Six;
"It was a giant rock. They seemed like they were celebrating and people were talking about it. The ring was very noticeable."
It looks like Jennifer is going to live her dream of having a husband and kids. Her fans hope that she has found love and happiness with Cooke.
Also Read: The Untold Truth Of Scarlett Johansson's Relationships
---