Scarlett Johansson is one of the most recognizable actors in Hollywood. She is the world's highest-paid actress, and she has won multiple awards for her acting. Scarlett also has a star on the Hollywood Walk of Fame.
Johansson wanted to be an actor from a young age, and she made her first film appearance in the comedy North. She also appeared in the films, The Horse Whisperer, Lost in Translation, Girl with a Pearl Earring, and Match Point. She won several awards during her early career, but she only achieved global recognition when she landed the role of Black Widow in the Marvel Cinematic Universe.
She went on to appear in films such as Her, Lucy, Under the Skin. Scarlett has also been involved in several controversies. Her most recent controversial moment came when she supported under fire director, Woody Allen. Woody has been accused of sexual abuse allegations twice, but he has never been proven guilty.
Scarlett is one of the most desirable women in Hollywood. She is a smashing beauty, and she is supremely talented and successful.
Scarlett's love life is quite intriguing. Keep reading to find out more about Scarlett Johansson's relationships.
She was married to Deadpool actor, Ryan Reynolds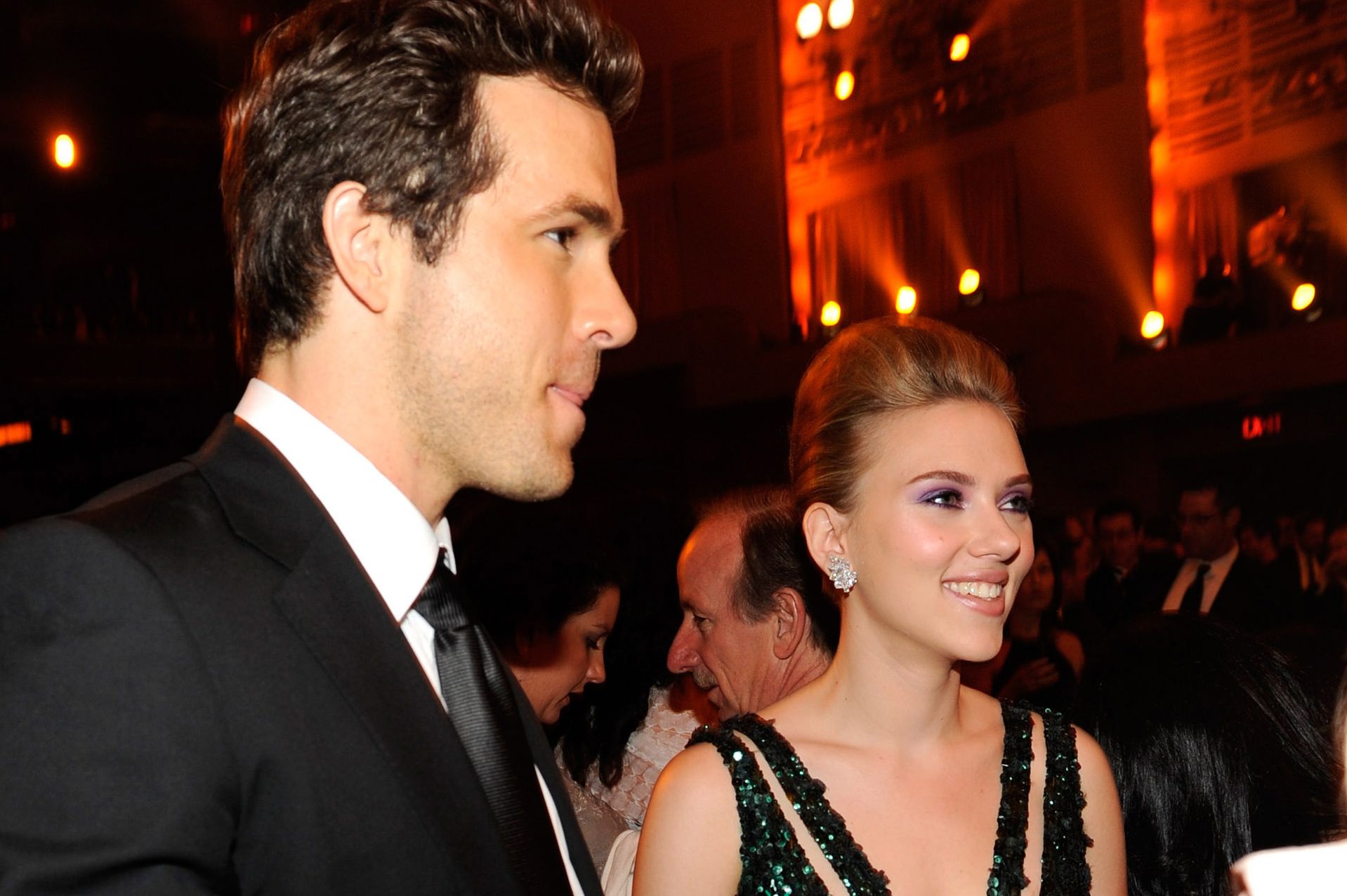 You read it right, Scarlett was married to Ryan Reynolds. Ryan and Scarlett got married in 2008 in a private ceremony held in Vancouver, British Columbia. The couple seemed very happy at first, but the marriage soon took a turn for the worst.
Daily Mail reported that there was a lack of warmth between Scarlet and Ryan, and that they engaged in frequent arguments. It looked like the couple was struggling to keep the marriage afloat. A source close to Ryan told Daily Mail;
"He said it sounded like she was yelling every time she talked to him. When Scarlett visited Ryan on the set of The Proposal, she was screaming at him in his trailer – going nuts."
Scarlett seemed to point to their hectic work schedules as the reason why the marriage didn't work. While talking to Time Out New York, Scarlett admitted;
"We have no time for dates. We work and then go home and – I, anyway – just stare at the wall for a few hours before I go to sleep…Like in any profession, it's difficult. You want to make sure you have time to invest in your family. It's a challenge, but it's worth it."
After making those statements, it looked like the marriage took a turn for the better. In an interview with InStyle Magazine, Scarlett talked about the benefits of married life. In October 2010, Ryan talked about the pros of having a private marriage. However, rumors about marital discord between the couple continued to circulate.
The rumors turned out to be true when the couple decided to get divorced in December 2010. From their statement, it looked like it was a mutual decision. They released a joint statement which read;
"After long and careful consideration on both our parts, we've decided to end our marriage. We entered our relationship with love and it's with love and kindness we leave it. While privacy isn't expected, it's certainly appreciated."
Scarlet doesn't shy away from talking about her failed marriage with Ryan. She told Cosmopolitan that, due to time constraints, dating an actor can be tough. She didn't explicitly state that she was talking about Ryan, but the general opinion was that she was referring to her first failed marriage.
Her second failed marriage yielded her beautiful daughter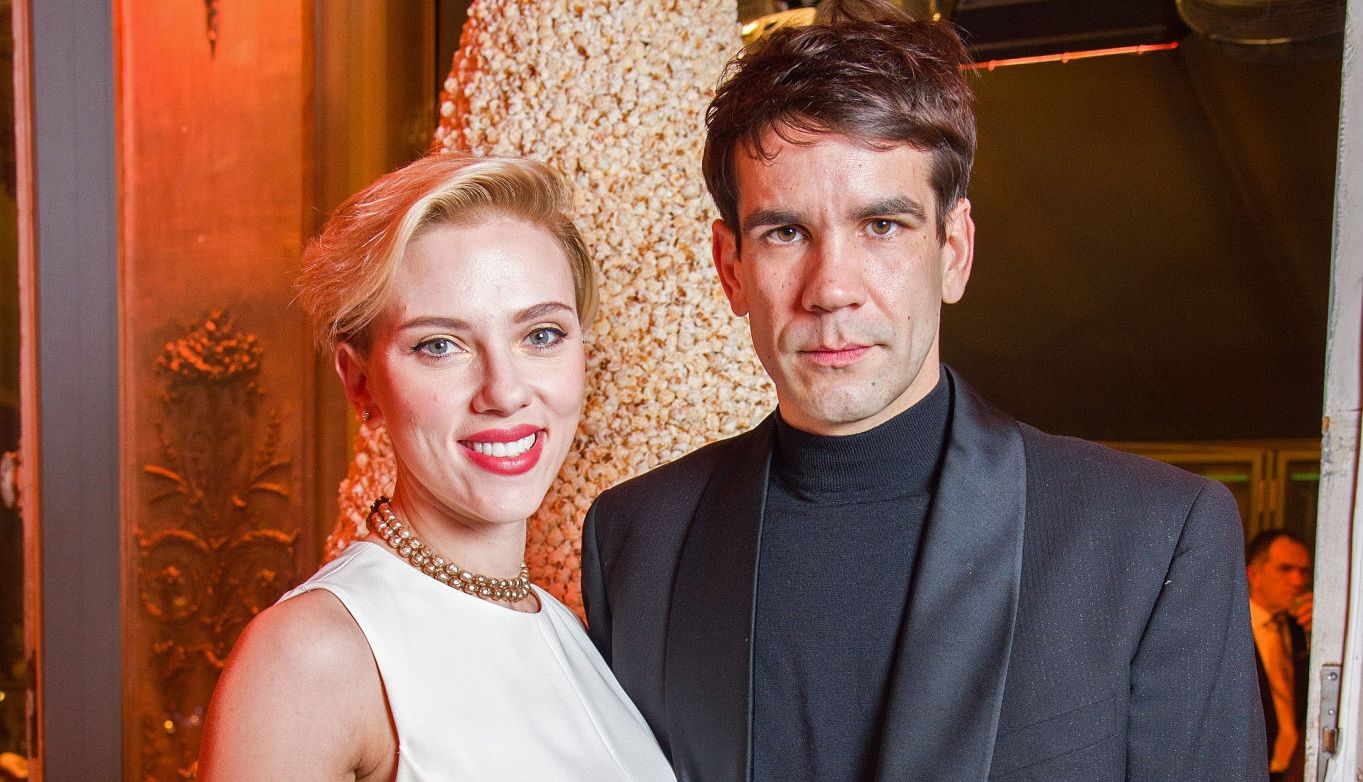 A couple of years after her divorce, rumors emerged stating that Scarlett and Romain Dauriac were dating. A mutual friend introduced Scarlett to Romain. The relationship moved very fast, and within ten months, the couple celebrated their engagement. They welcomed their daughter in September 2014, before eloping to get married.
The news that they were married came as a surprise to many. In February 2014, Scarlett told Elle UK that she wasn't interested in marriage;
"[Marriage is] really not important to me…I'm in a nice relationship, I'm working a lot and, like I said, it's not important to me. I got married when I was young and it was incredibly romantic and I liked being married, actually. But it is different. It's hard to put into words. To me, being in a functioning relationship doesn't mean you have to be married."
Romain and Scarlett got married, but the marriage appeared doomed from the very beginning. First of all, the couple had little in common. Scarlett admitted that they had different interests, but those conflicting interests brought the couple together. She told Parade;
"We're interested in each other's worlds. He's interested in my weird, alien entertainment world. It fascinates him because it's so different than what he knows. And I like to go to art openings with him and talk about art and emerging artists with him. That's his passion."
Scarlett might have stated that they loved each other's interests, but that might have been one factor which drove them apart. However, the biggest reason why the eventually split up might have been Scarlett's busy schedule. Scarlett starred in three movies in 2013 and a further three huge movies in 2014. Her schedule was standing in the way again, but this time, she appreciated having a husband who was in a different profession.
Many people speculated that the marriage wouldn't last and it turned out to be true. However, the couple had an amicable breakup, and they remain friends up to today. The couple even attended an art opening days after they announced that they had split up. Scarlett and Romain have joint custody over their daughter.
She has been involved in many relationships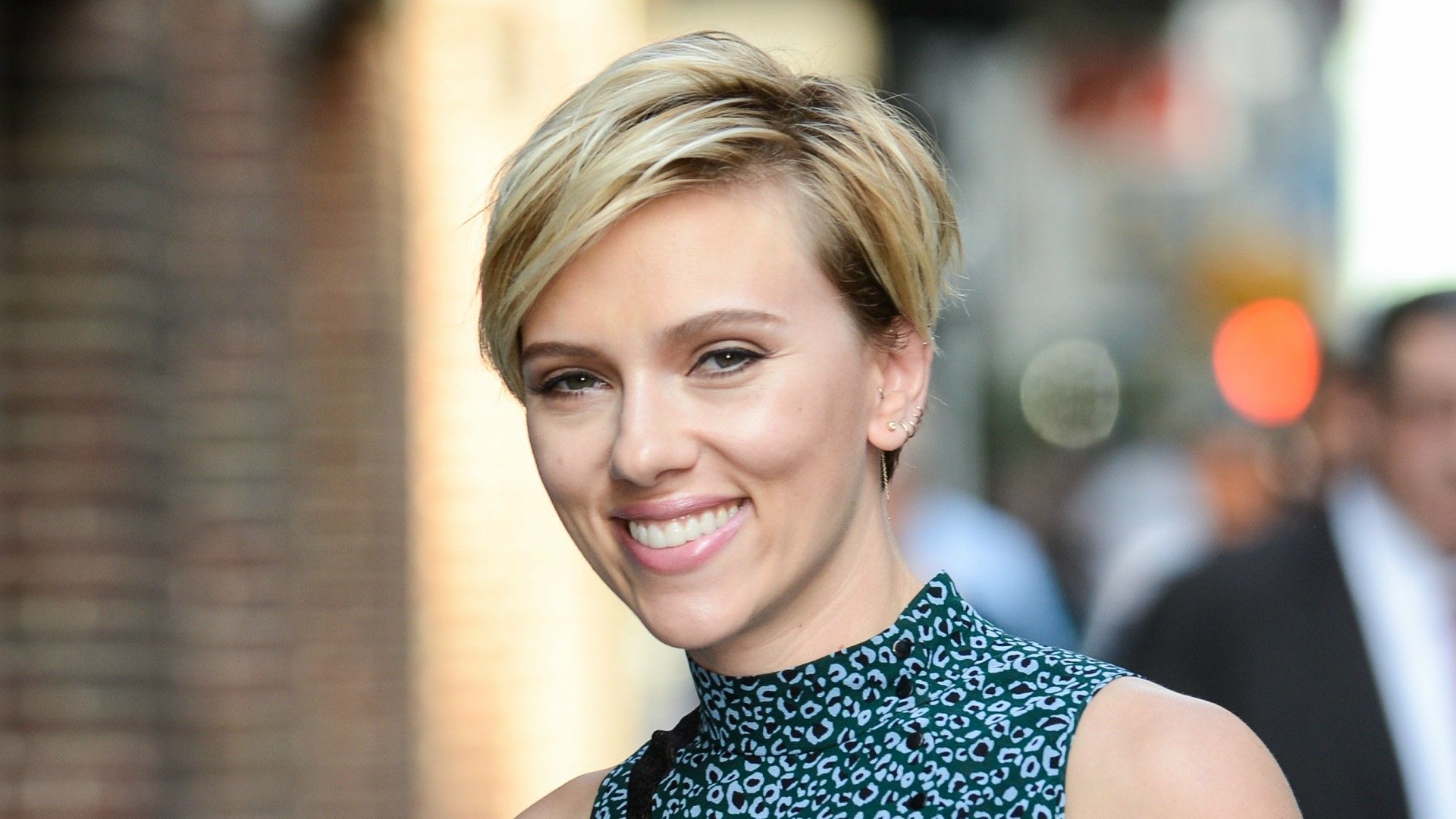 Scarlett Johansson plays the role of the Marvel superhero, Black Widow. The name black widow comes from a spider that is famous for being bad at love. Female black widows usually devour their partners after mating. Scarlett's relationships can be compared to the black widow in that most of them don't last for long.
Her first known relationship was with musician Jack Antonoff. Jack and Scarlett were in a relationship during their high school days. The couple split after graduation, and Antonoff wrote a song about her. He wrote in his song Better Love;
"Fame swept her off her feet/ she sees nothing she did before…Hey, Scarlett you're not the same…scars are in her name/ and she scars me in blame."
Scarlett went on to date actor Jared Leto. She told Cosmopolitan that it wasn't a happy relationship. She didn't mention Jared expressly, but many believed that she was alluding to that relationship when she said;
"Long, long ago, I had someone in life who was forever unavailable…but, like, so attractively unavailable…Why am I standing outside this bar at 1:30 in the morning texting while my friends are inside?…That is the moment you've gotta cut it off. Otherwise, it will keep coming back, suck your blood."
After Leto, Scarlett dated Josh Harnett. The couple met on the set of the film Black Dahlia, and they hit it off immediately. They dated for a year before splitting up. After the divorce with Ryan Reynolds, she dated actor Sean Penn and later, advertising executive Nate Taylor.
She is currently dating Colin Jost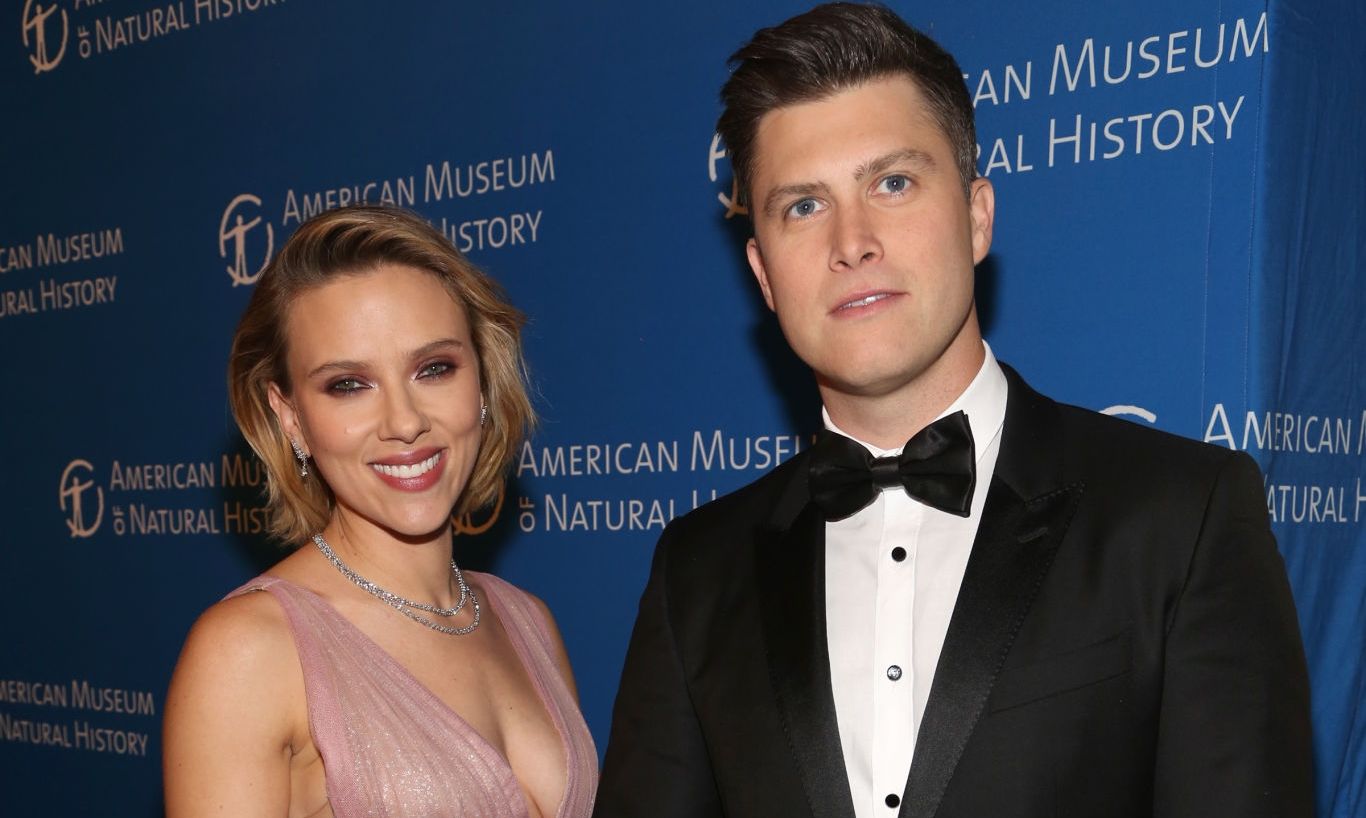 Jost and Scarlett first met in 2006 when Johansson hosted Saturday Night Live in 2006. At the time, Jost had just gotten a job as a writer for Saturday Night Live. It's unclear whether they remained friends after that first meeting. Scarlett went on to get married twice before they met again.
The couple met again in 2017 when Scarlett made a guest appearance on Saturday Night Live. The couple hit it off, and Page Six reported that they were spotted getting cozy at the Saturday Night Live season finale. A source told Page Six;
"Scarlett and Colin were making out at the bar at the SNL season finale party at 30 Rock…they made out at least twice…Then they went back to talking and hanging with other people."
Entertainment Tonight later reported that it wasn't the first time that Scarlett and Jost were hooking up. At the time, the couple was merely having fun and, it wasn't anything serious. However, thing gradually got serious, and Jost admitted to the press that he was dating Scarlett. He stated the following during the 2017 Emmy Awards;
"She's wonderful. She's working, so otherwise, she'd be here. She's pretty cool…it's hard to have a lot of complaints, she's pretty awesome. I'm very happy. I feel very lucky."
A few months later, the couple appeared together at the American Museum of Natural History. Scarlett and Jost made their first red carpet appearance at the Los Angeles premiere of Avengers: Infinity War. They looked very happy together.
Scarlett and Jost look to be in it for the long haul. They recently moved in together, and there are reports that they might be engaged. This relationship looks very promising for Scarlett. Her fans certainly hope that she can make this relationship last.
---