Grant Gustin and Andrea La Thoma are the envy of people all around the globe. The couple recently got married and they look very much in love.
Grant Gustin is famous for playing the role of Barry Allen in the hit series, The Flash. His character also stars on Arrow, Legends of Tomorrow and Supergirl. He plays the role of a human with the ability to run at superhuman speeds.
Grant Gustin made his acting debut on the series Glee. He got encouragement from his father, who loved acting and singing. Glee was, therefore, the perfect film for Gustin to launch his career. The musical series allowed him to get better at acting and singing.
Gustin is a huge Hollywood star at the moment and his star is set to keep on rising. Gustin admits that having Andrea by his side has been hugely beneficial for him. He is able to count on Andrea's support whenever he needs it.
There's a lot of joy on Gustin's face every time he talks about Andrea. She must be a spectacular woman. Andrea prefers to live a secretive life away from the cameras. Keep reading, however, to find out more about the woman that holds Gustin's heart.
Andrea initially laughed at Gustin's proposal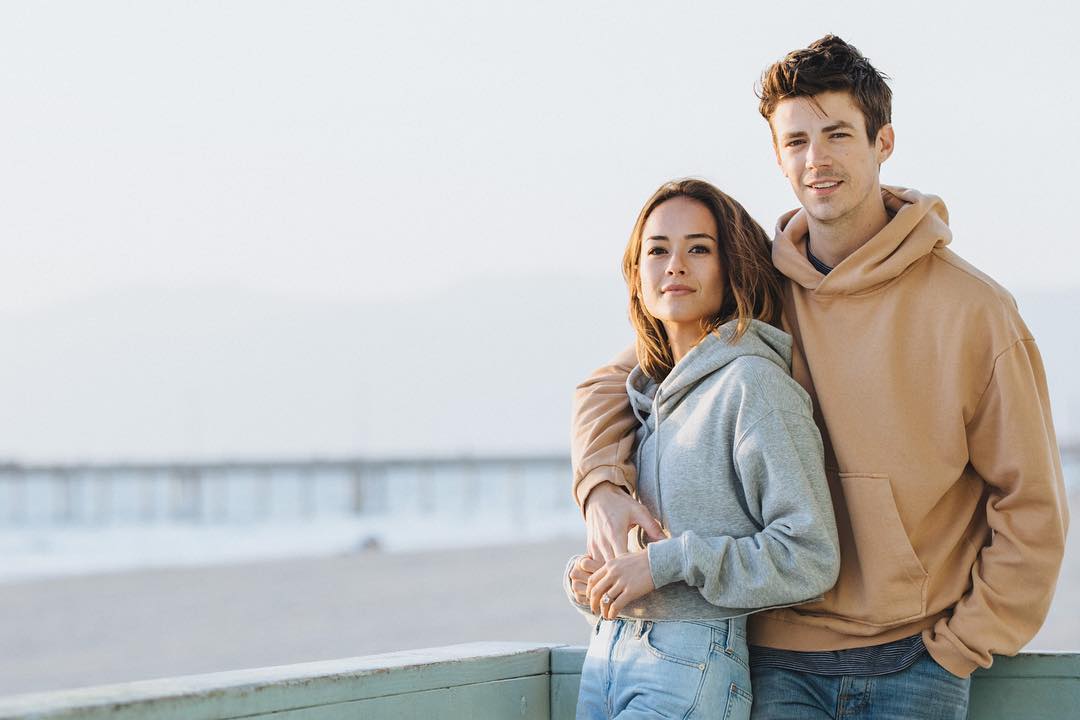 After about a year of dating, Gustin was ready to pop the question to Andrea. He was very much in love with her and, he set Costa Rica as the stage for the marriage proposal. Gustin was supposed to appear on a movie set in Costa Rica.
However, the movie kept on getting pushed to later dates until it was time for Gustin to continue filming The Flash. His plan to propose to Andrea in Costa Rica was, therefore, ruined. He couldn't go to Costa Rica due to delays in the movie's production.
Gustin still wanted to go through with the proposal. He decided that he would propose to Andrea while the couple worked out at the beach. It was supposed to be a surprise proposal, but Gustin nearly ruined it. He placed the ring in the workout bag that he and Andrea both used.
He only realized his mistake when they were at the beach and, he was ready to propose. The proposal had encountered many hurdles, but he was still going through with it. In the course of a workout routine, Andrea momentarily turned away from Gustin.
Gustin took this opportunity to go down on one knee. Andrea turned back to see a large diamond ring staring at her in the face. Gustin didn't expect the reaction that he got from Andrea. Andrea laughed at the proposal. Although he doesn't say it, Gustin must have been disappointed.
Luckily for him, after laughing, Andrea said yes. The couple shared their happy moment on Instagram. They left the caption blank, but the ring was on full display.
Even though it was full of mishaps, Gustin doesn't shy away from telling the story of his proposal. Gustin admits that it wasn't the flawless proposal that he wanted it to be. He claims that his greatest disappointment was that the Costa Rica proposal didn't work out. It was set to be much more romantic in Costa Rica. Ultimately, he got his heart's desire, which was Andrea's hand in marriage.
Andrea and Gustin got married in downtown Los Angeles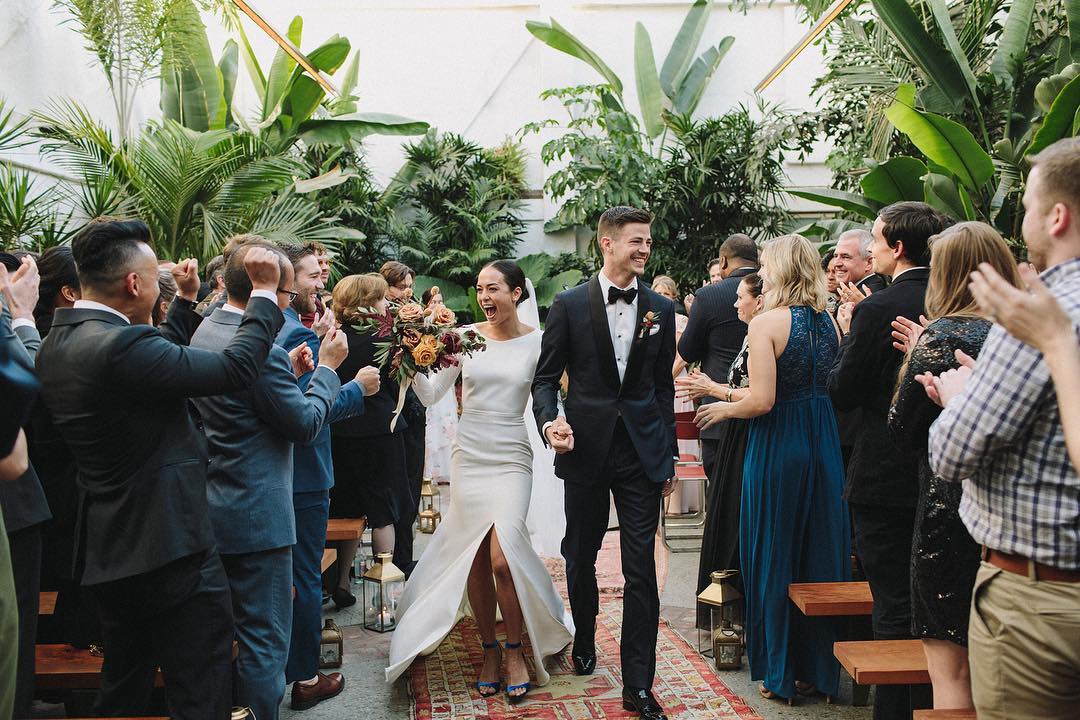 It was a long engagement period for Gustin and Andrea. They got married after close to two years of engagement. The couple was in no rush to officially tie the knot. Gustin states that he got married to Andrea when she accepted his proposal. The official ceremony was only arranged to formalize the union.
The venue of the marriage was The Valentine in downtown LA. It is a classical venue built in the 1920s that offered a picturesque backdrop to the wedding. The wedding was an intimate affair attended by the couple's families and friends. Most of Gustin's co-stars attended the wedding.
Andrea and Gustin got married twice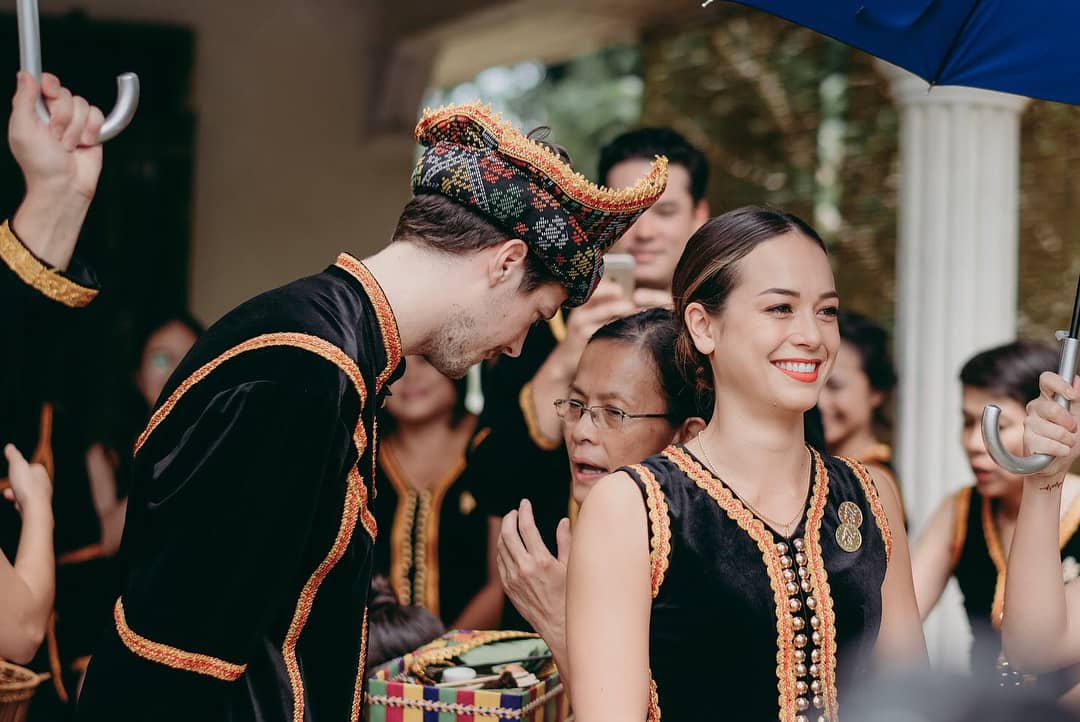 Before the actual marriage, there were reports that the couple got married in Malaysia. Andrea was born in 1988 to Malaysian-American parents. She can trace her roots to the Kadazan ethnicity. Details of the couple's marriage in Malaysia emerged when Andrea and Gustin visited the country to meet Andrea's relatives.
In truth, the couple did undergo a 'marriage' ceremony. The ceremony was arranged to appease Andrea's ancestors. It was necessary to go through with the ceremony as Kadazan customs demanded.
Gustin clarified that the ceremony was not an official marriage ceremony. He posted the clarification on Instagram as a caption to one of the photos he took in Malaysia. He stated that he enjoyed meeting Andrea's gigantic family and, all the fun things they did in Malaysia.
Gustin stated that he felt spiritually connected to Andrea after the ceremony in Malaysia. The upcoming marriage ceremony in Los Angeles was only a formality. Gustin and Andrea lived together as a couple even before the marriage in LA. It was a sign as to how committed they were to each other.
Technically, the marriage in LA was Gustin's third marriage. He got married to co-star Candice Patton on The Flash. The couple exchanged vows on the emotional episode. It's safe to say that Gustin has a lot of experience when it comes to marriage.
She is a trained physical therapist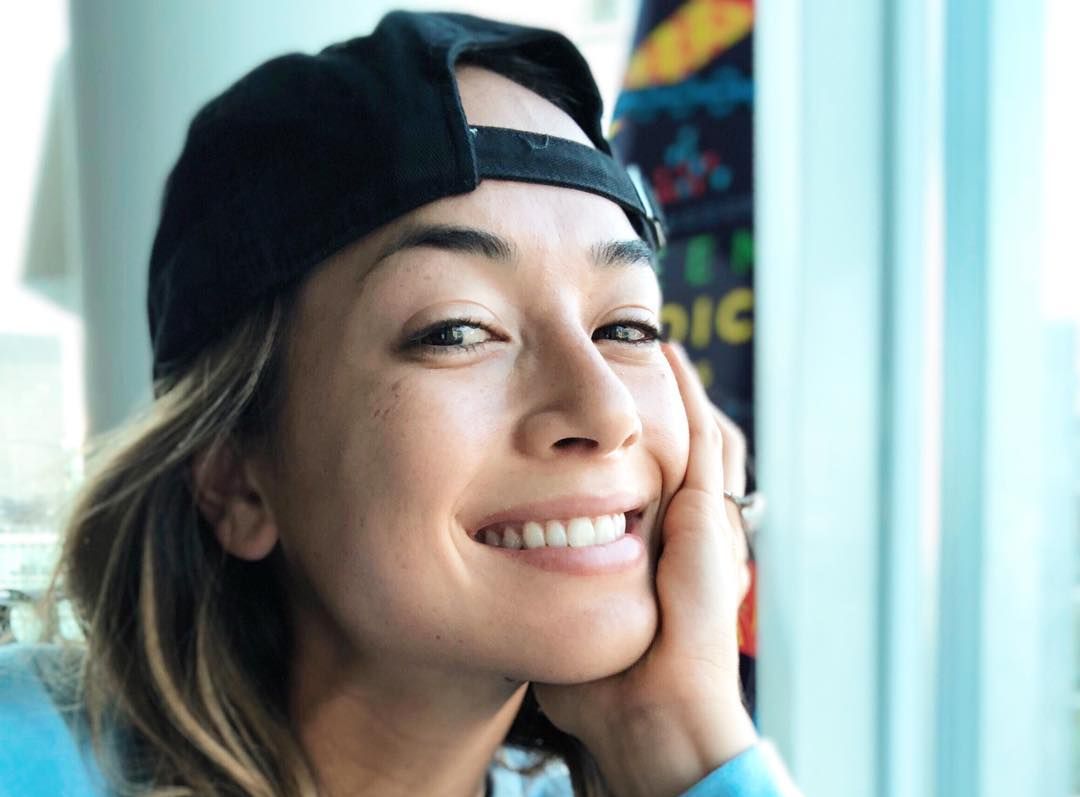 Andrea is an experienced physical therapist. She joined Kent State University to study Exercise Physiology. Dedication and hard work earned her a Bachelor of Science in Exercise Physiology in 2009.
Andrea started work as a physical therapist before she earned her degree. She was very dedicated to what she loved doing. The Kent State University alumni worked in Virginia and Connecticut for a combined five months before earning her degree.
She worked there for a short while before moving to California. After working for a few months, Andrea decided to pursue her doctorate. She went to Old Dominion University, where she graduated with her doctorate.
This doctorate raised her credibility as a physical therapist. She now works in Sunnyvale, California as one of the most sought after physical therapists. The work of a physical therapist requires knowledge of the human body and an easy-going nature.
A physical therapist is required to help patients regain their mobility. It is often a difficult time for the patient. The physical therapist must adapt to the patients physical and emotional needs as therapy continues. Andrea possesses the rare ability to connect with patients on a personal level. Her easy-going nature allows her to provide emotional support to patients, thus hastening their recovery.
Physical therapy is also rewarding Andrea. According to Forbes, most physical therapists have happy lives. Andrea admits her job allows her to live a happy life alongside her loving husband.
She is a fitness and dieting fanatic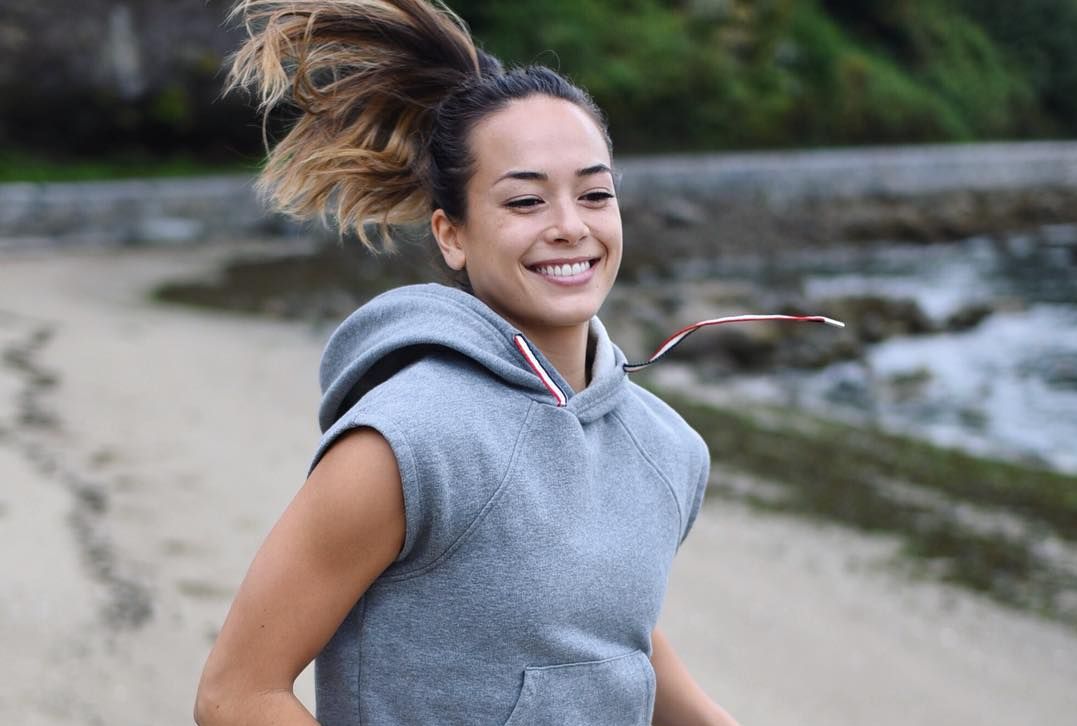 One look at Andrea and you will probably figure out that she loves to keep fit. She has a fit, toned body.
Andrea admits that she works out every day. She posts a workout video every day on social media. She offers useful advice that her followers can use to achieve a perfect body.
A large number of her followers watch her videos to get some advice on how to get the most out of exercising. She doesn't use the medium to sell products. Instead, she offers advice relating to her personal experiences and what she learned in school.
Andrea also uses social media to give dieting advice. Again, she doesn't seek to benefit in any way by offering dieting tips. It's all about her selfless nature. You can scour her social media pages to get genuine dieting advice.
Also Read: The Untold Truth Of Arie Luyendyk Jr.'s Wife, Lauren Burnham
---