Lexi Hensler is a famous social media content creator who gained popularity for her comedic videos on YouTube. The 22-year-old California native started posting videos on YouTube in 2014, and she now has 820K subscribers. Lexi has benefitted massively from collaborating with other YouTubers such as Brent Rivera and Ben Azelart.
Hensler is also popular on Instagram, with 1.2 million followers. Her Instagram is filled with snaps of her amazing body, and videos of her travels. Lexi is also cashing in on the TikTok craze, and she has 2.1 million followers on that platform. This piece will look at Lexi's career and her dating life.
She wants to emulate her father's career achievements
Lexi is currently a huge social media star, but she stated that she hopes to emulate her father's career achievements. She is a multi-talented, and she started acting classes at a young age. Lexi's parents noticed that she was a shy but creative girl, and they pushed her to take advantage of her creativity. Thankfully, Lexi found her passion in acting. Lexi said in a video titled Q&A – Get to know me!:
"I have been professionally acting since I was about 14. That's like the love of my life. Like my passion. Love it. And then from there, I actually went on to do stand-up comedy, and that was just such a thrill. I have done it a few times in Hollywood… I've also met some really cool people through that as well, and then singing… As you can tell, I am a very creative person…"
Hensler is naturally creative, and she enjoys creating content on social media. However, she aspires to emulate her father's hospital management success. Lexi's father is skilled in hospital management, and he has been very successful in rejuvenating failing hospitals. Lexi said in her video:
"I think I actually wanna do what my dad does. It's really inspiring. So basically, he comes into hospitals that are failing, and he comes into the management part of them and tries to fix them, and he's like amazing at it. He got to travel the world and do that and I'm pretty sure that's what I wanna do. I want to be able to spend some time in like Africa and Indonesia and countries that really need better medical care…"
She is currently dating Christian Wilson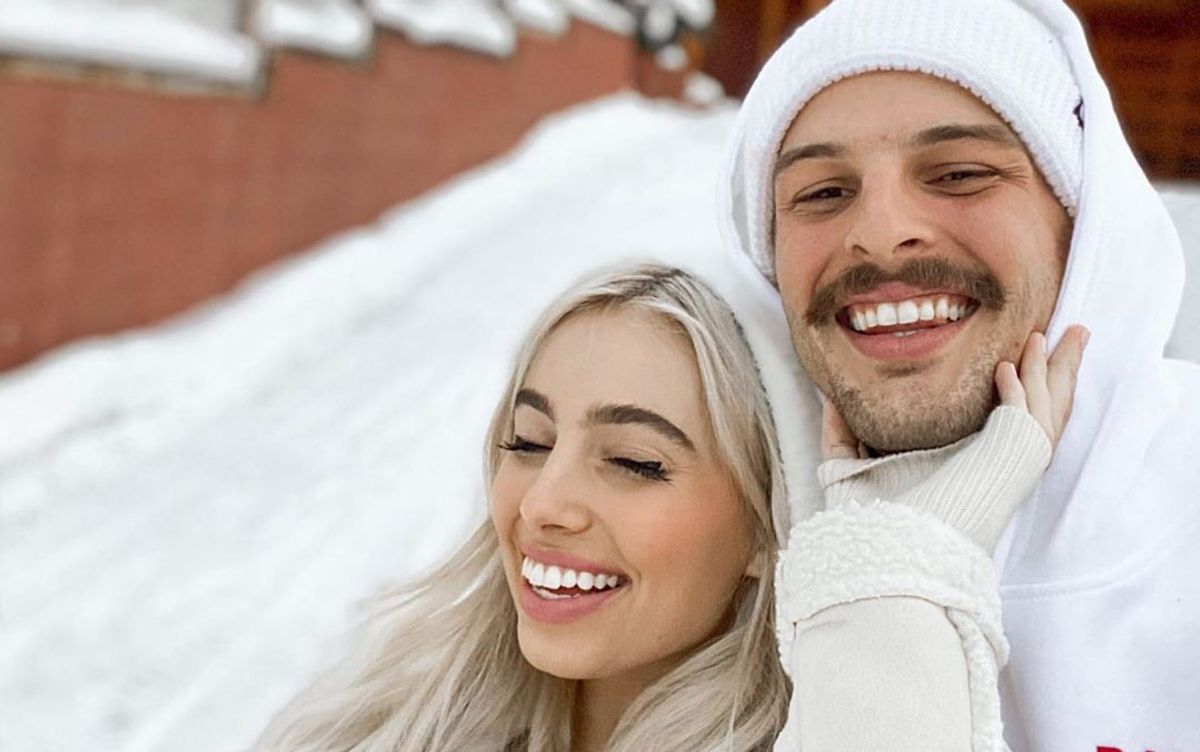 Lexi ended the speculation regarding her dating life when she posted an Instagram photo of herself and her boyfriend Christian in November 2019. She added the caption:
"This is Christian, he's been my best friend for the last couple years, but I finally started calling him my boyfriend a month ago!!! Woo!! Dating your best friend really is the best. I've been just enjoying being with him for the last month, but I thought it was time I shared this awesome man with all of you. So prepare for some cute couple pics.
Hensler's dating life has been the subject of rumors and speculation since she emerged on the public limelight. She silenced the rumors temporarily when she posted a video titled Reacting to your assumptions!!… on 10th April 2019. In the video, she stated that she was single and that she didn't have a secret boyfriend.
She was rumored to be dating Brent Rivera and Ben Azelart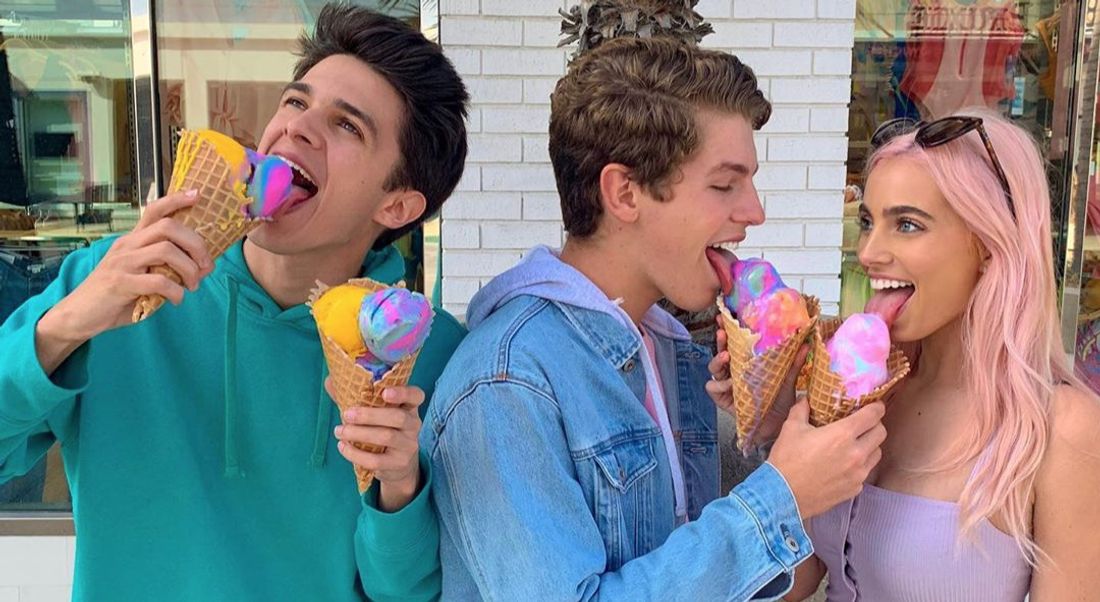 Lexi and Brent Rivera are quite close, and they collaborate a lot. This close relationship made people speculate that they were dating. Lexi addressed the rumors in a YouTube video by stating that she and Brent had never dated. She said:
"I have never dated Brent. Brent is one of the most incredible people I have ever met. He is so down to earth, so intelligent, so giving. You would never in a million years meet him, and think that he is famous… I love him, but we are just really good friends."
Lexi also addressed the rumors claiming that she had dated Ben Azelart. She stated that her association with Ben resembled a brother-sister relationship. She said:
"Ben is 17, I am 21. To me that is a younger brother, that is a sibling, that is family… If you notice, I am a lot closer to Ben, I spend a lot of time with Ben. We both live really close together in LA…"
Also Read: Everything You Need to Know About Lexi Rivera
---