"It's a nightmare," James Corden once joked about his experience raising three kids. Family jokes form a considerable bulk of the comedian's vast content. Still, James keeps the intimate details of his family life to himself and his secretive wife, Julia Carey.
James and Julia are opposites when it comes to publicity. It's almost impossible for Corden to avoid the limelight being the host of a popular late-night talk show. Julia balances it out by keeping a low profile – she rarely steps out with James and is private on social media.
James and his wife Julia Carey were introduced by his good friend Dominic Cooper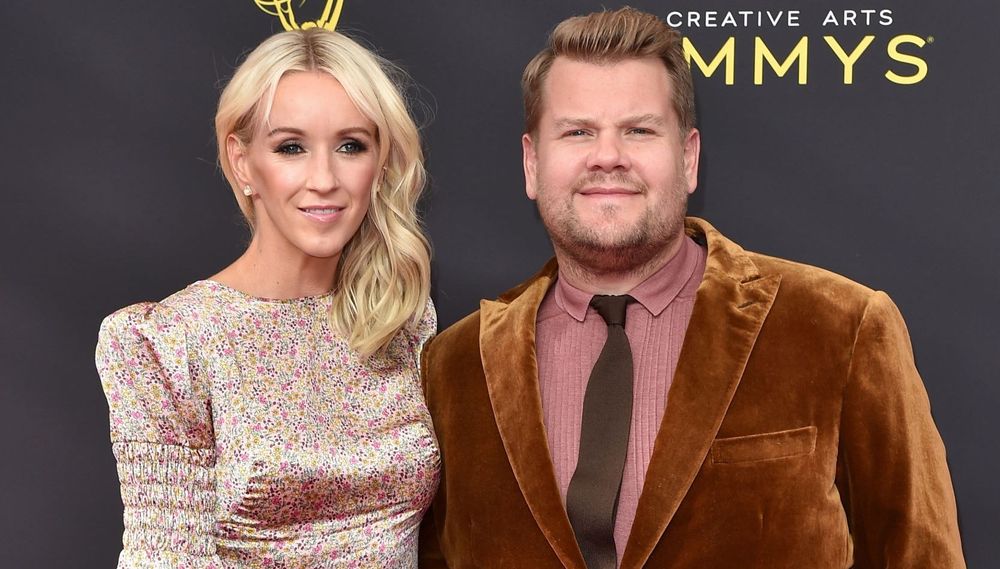 In 2009, Dominic Cooper succeeded in getting a reluctant James to attend a Save the Children charity event. "And he said, 'Come on, let's go, it'll be fun.' Corden told People. "Thank God he persuaded me."
At the event, Cooper introduced him to Julia Carey. "You might be the most beautiful woman in the world" were the first words out of Corden's mouth. Julia accepted the compliment but questioned James's honesty.
"And I said, 'I've never said it before in my life," James told People. "That was it. That was it, really. I was in. And by an absolute miracle, so was she."
One-and-a-half hours in, the couple found a quiet corner and started planning out the rest of their lives. According to James, the pair agreed that they were at the age where a night in seemed more enjoyable than a tiring night out.
Therefore, the pair planned to hang out at James's the following weekend doing nothing. Corden explained:
"I remember saying to her, 'Well, what about on Friday we could do nothing together? You could come over, and we could just do nothing. And then maybe we could do nothing on the Saturday, and we could do nothing on the Sunday. And if our evenings are enough of nothing, then maybe this would be something."
Julia loved the idea. That conversation sparked the start of a relationship that has lasted twelve years.
James proposed to Julia when she was pregnant with the couple's first child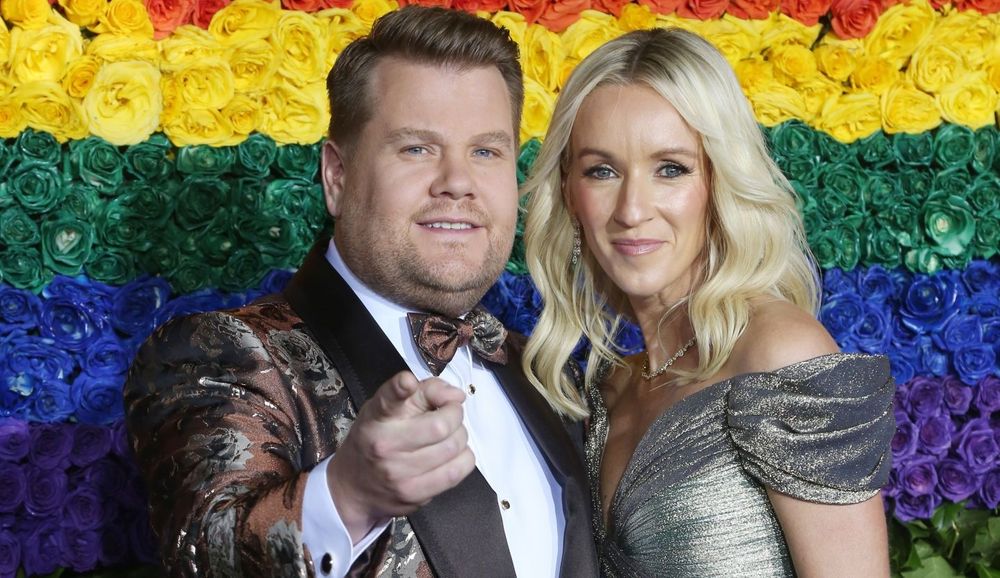 Julia was pregnant with the couple's son Max when James proposed. He chose the 2010 Christmas holiday season to ask for Julia's hand in marriage.
The couple welcomed Max McCartney on 22nd March 2011. Corden and Julia married on 15th September 2012, close to two years after their engagement.
The couple wed before family and friends, including celebrities such as David Walliams and Jimmy Carr. Per Mail Online, the wedding cost a mouth-watering quarter of a million pounds.
It wouldn't have been a proper James Corden event without a bit of comedy. Actor Matt Smith got so drunk that, according to James, Matt became the star of his and Julia's wedding.
During a 2018 episode of The Late Late Show, Smith and James chatted about Smith's antics. Smith admitted to hurting his chin after falling on a staircase. It got so bad that James's father had to escort Matt out. Smith explained:
"I fell in a fire [place] twice… I danced with Kylie Minogue, which was glorious, and then your dad put me in a car and was like, 'Come on, Matt, son, it's time.'"
"It was a good wedding!" Corden replied with a laugh.
Harry Styles filled in for James as he attended the birth of his third child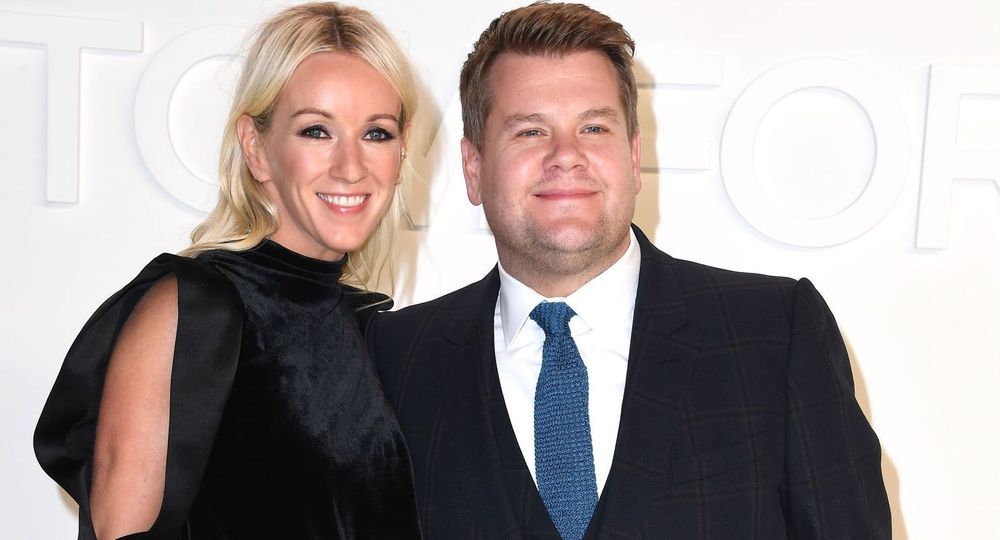 Five days after Max arrived, James started rehearsals for One Man, Two Guv'nors. His performance won him a Tony Award, and in his acceptance speech, he paid tribute to Julia. Corden said:
"My girlfriend Julia gave birth to our son five days before we started rehearsals. She's my baby mama and I can't wait to marry her. Seriously, I would not be holding this if it wasn't for her. She made me say 'us' instead of 'I' and 'we' instead of 'me' and I love her."
The couple welcomed their second child, Carey, on 27th October 2014. James joined The Late Late Show several weeks later, forcing the family to move to Los Angeles. "All credit to my wife, who agreed to move when our daughter was five weeks old and our son was three," James said on Lorraine.
On 12th December 2017, James missed a taping of his show to attend the birth of the couple's third child, Charlotte. Thankfully, James's friend Harry Styles stepped in to host the show with only two hours' notice.
"Today we welcomed a beautiful baby daughter into the world," James tweeted. "Both she and her mom are doing great. We can't stop smiling." After returning to the show, James shared the story of Charlotte's birth and how he almost named her Beyoncé, but Julia refused. He explained:
"After the baby was born, I was crying my eyes out, the wife was crying, the baby was crying, and the doctor asked about a name and I don't know why I said this, but I looked at the doctor and said, 'we're going to call her Beyoncé.' My wife did not think that was funny.
James might move the family back to England after his Late Late Show contract expires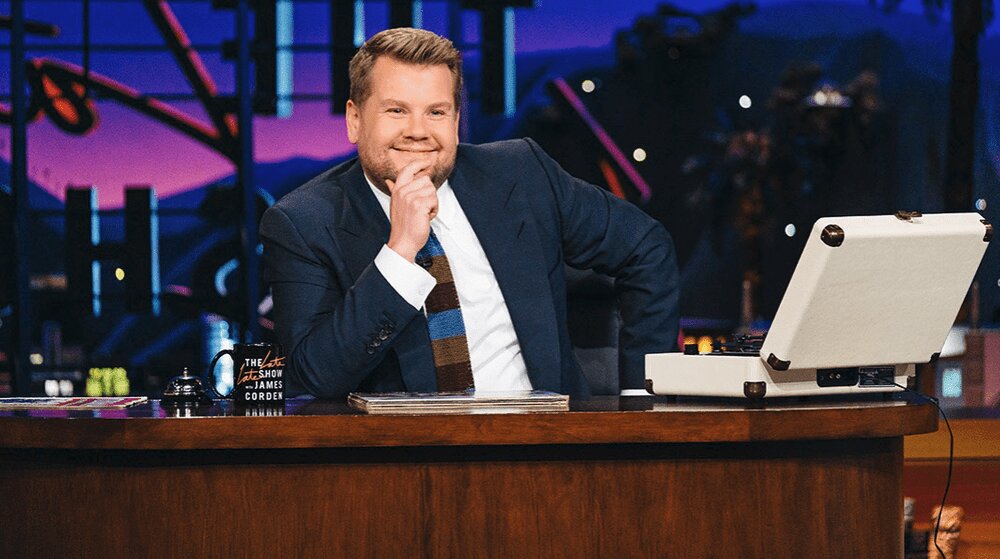 James's contract for The Late Late Show ends in August 2022, and he has to decide whether to extend his stay in LA. He told Fox News that his family's best interest would dictate whether he ends the show.
"It will be about people at home who we miss very, very much, who we are homesick for," Corden said. "I also feel like my wife, and I have three young children, and they are three young grandchildren that we've taken away from people."
At the moment, the family is enjoying life in LA. James gave us a glimpse of family life during quarantine when he talked to Ellen DeGeneres about homeschooling his kids. He told Ellen that he's been learning as much as Max through homeschooling. He explained:
"I find myself going, 'Wow, I did not know that.' I find myself – and this is deeply irresponsible – going, 'You know what, Max? Honestly, you're not gonna need any of this in life. Do you know what? It's recess. Daddy needs a drink.'"
---