Meet Julia Carey! One of Hollywood's finest moms and better known as wife to famous Television personality, James Corden. In case you are wondering, James Corden, is the humorous guy from the Carpool Karaoke.
Through these innovative musical videos, Corden has been able to shake hands with the 'who is who' in Hollywood. Not only has he gained more viewership through it, but also garnered more recognition from a professional perspective.
Over the years, James has been the person to set up the mood and lighten people up. What most people failed to realize is that he also needed a personal motivation; Someone who could recharge his batteries. That is where Julia came in.
Like a nourishing sunrise after a cold night, she transformed his turbulent self into a more focused guy. The two are a constant reminder of the old saying: Behind every successful man, is a woman. In our case, an even greater woman.
Through and through the numerous awards, celebrity acknowledgments and mind-blowing show deals, Corden has remained faithful to his wife. Truly, we couldn't help but wonder what it takes to make such an iron-clad lady. The Late Late Show host was indeed lucky to find her.
Read on as we tell some of the untold truths about Julia Carey!
She was his 'saving grace'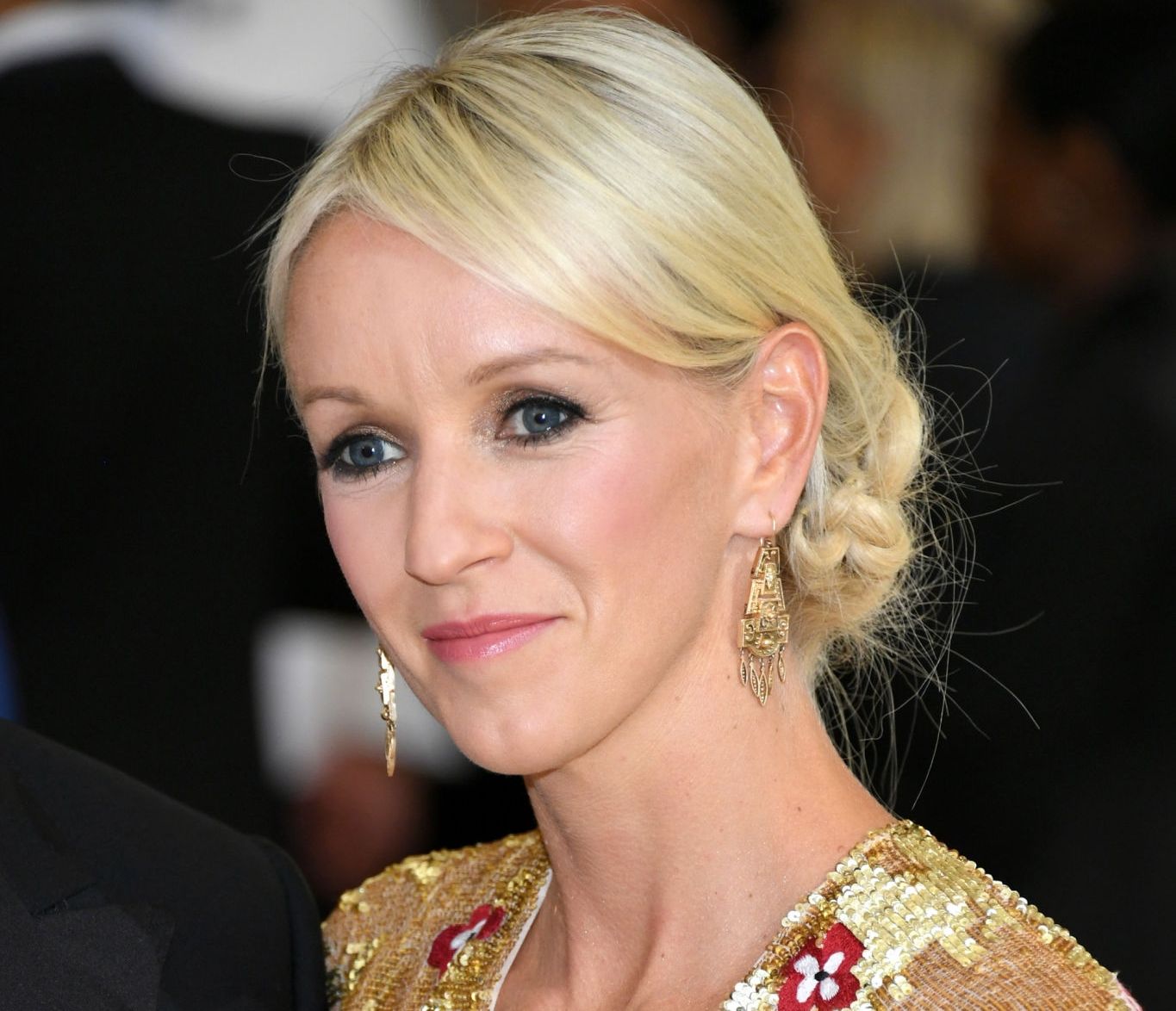 Backtrack to 2009 where it all began. Like most celebrity couples, Corden and Carey met at an event through a mutual friend. One of Britain's most acclaimed actors, Dominic Cooper, was the Harbinger of the union to be. Having known Julia for a long time, Dominic carried along with his friend- Corden to a charity event and had the two get acquainted.
At the moment, Corden was fresh from a break up with ex-girlfriend and co-star, Sheridan Smith. Together with Corden, Sheridan had starred in the popular British sitcom- Gavin and Stacey. Unfortunately, the relationship came to a sad end. Corden explains how he fell off the wagon in a memoir he wrote in 2011- May I have your attention, please?
She fell in love with him in the most spectacular way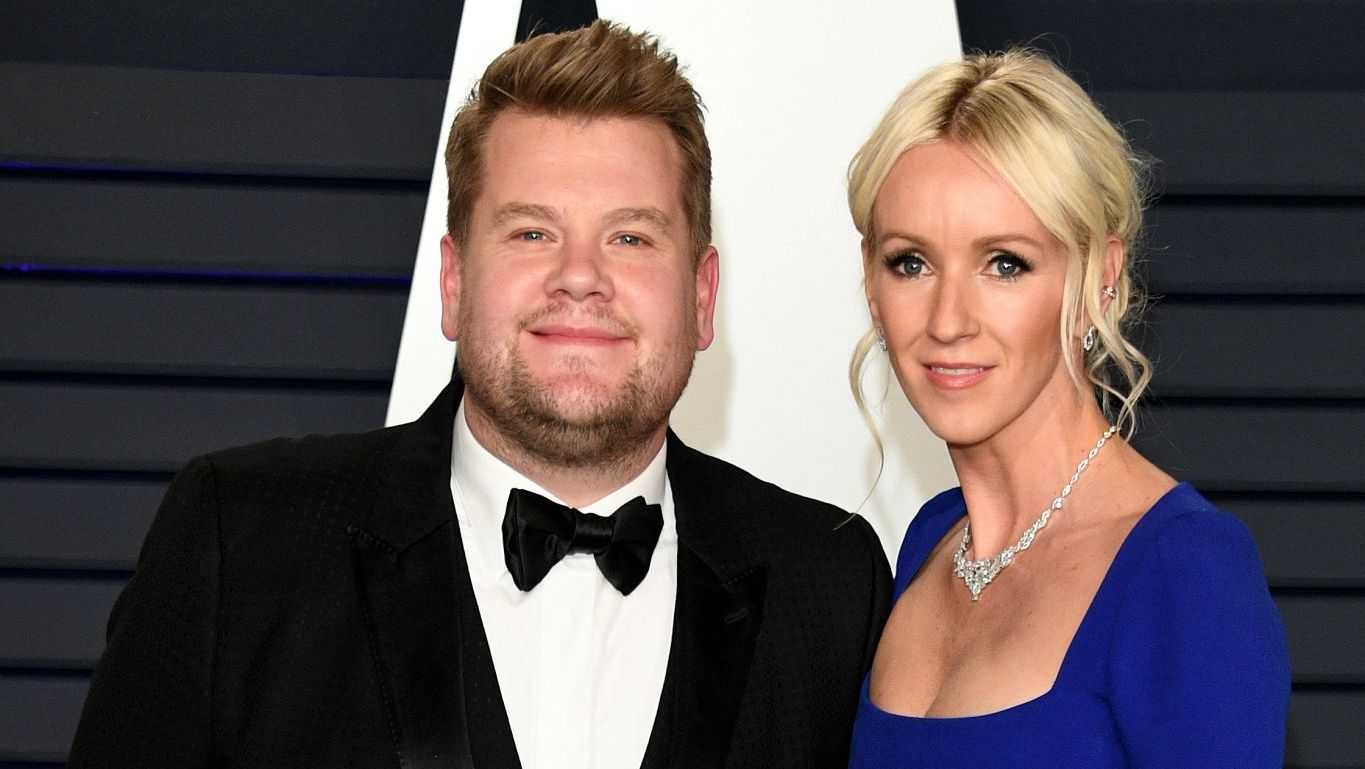 Surprisingly, Carey made all his worries disappear. Though both were in the show business, they had not risen to prominence yet; Notwithstanding, they both had eminent potential. It is amazing how James ended up trusting Carey so fast, considering his previous breakup. During an interview, he elaborates how their love at first sight unfolded:
In a joking manner, the two sat in a corner, and Corden couldn't help complementing Carey's beauty. In a magical way, she fell for him through that one line, and the two spent the better part of the night jokingly planning a future together. Little did they know that small talk could turn into reality.
Just before getting their first-born son in 2010, they got engaged. The two, however, decided to keep all the good details to themselves. They later said their vows in Somerset (Babington House Hotel) on September 15th, 2012. As expected, the colorful event was graced by renowned personalities, all who amounted to 200.
She has a successful film career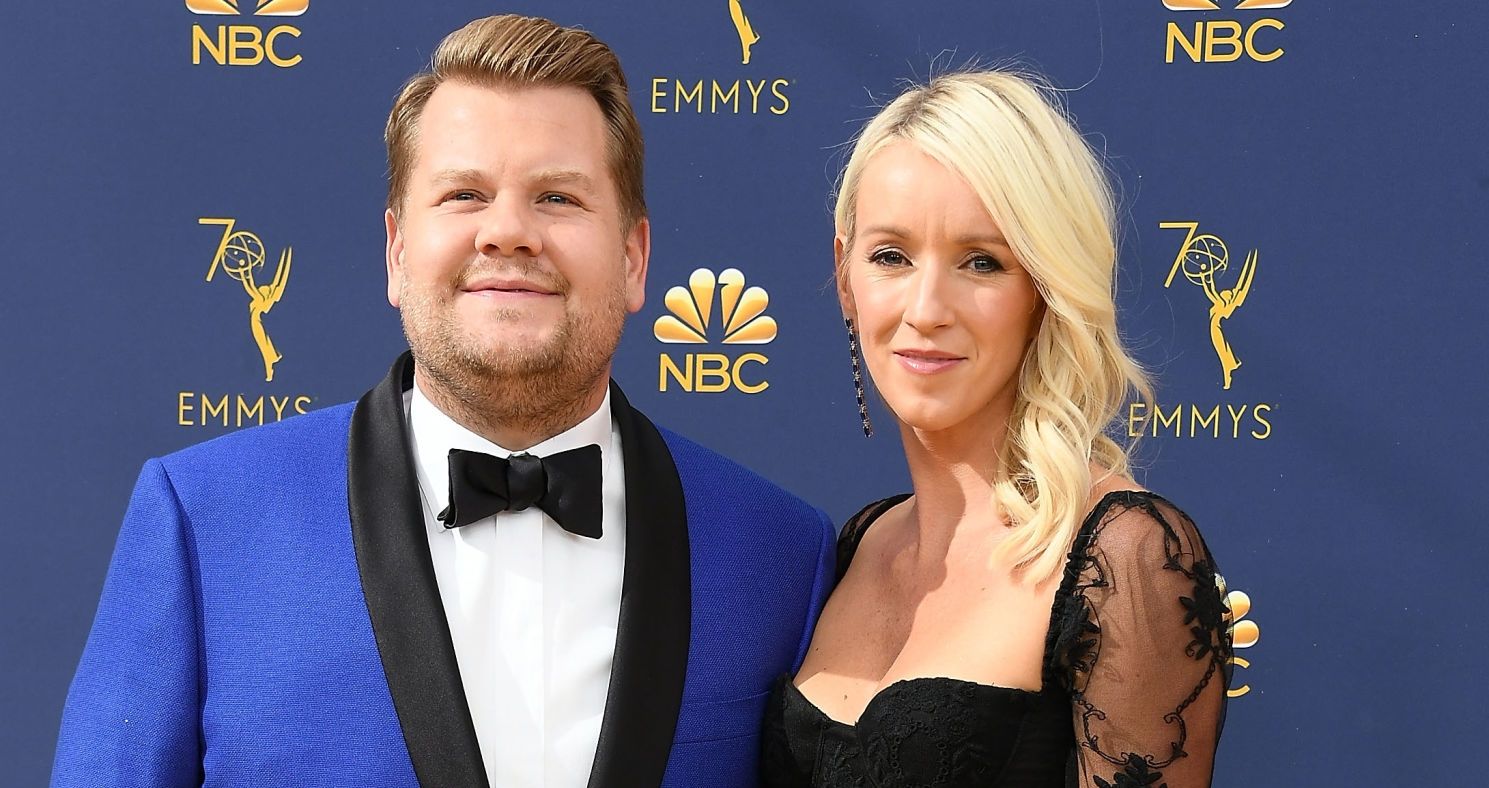 Prior to meeting Corden, Julia had made a good name for herself in the film industry. Though not as popular as his husband to be, she still had a solid reputation. The lovely duo has a meager age difference and both have resembling personalities; a bit jumpy and humorous.
Julia has consistently concealed much of her personal life and background story. To some extent, she even seems immune to intrusion. That said, nothing much is known about her childhood or school life, but we do know she is of British descent and has a passion for acting.
Over the years, she has featured in several shows and films: A bunch of fives, Within these walls, Enemy at the door among other minor appearances. As time went by, she found herself teaming up with other producers to come up with various Television programs. It would be safe to presume that she grew up admiring the life of a movie star, and probably studied the same.
Ever since she started a family, Julia put a temporary halt to her acting career, but we do expect her back in the game; don't forget she is barely 43 years old. Even though supportive to her husband, Corden blatantly confessed in an interview that she had never watched a single episode of Gavin and Stacey; the show that took him to stardom.
She is a mother of 3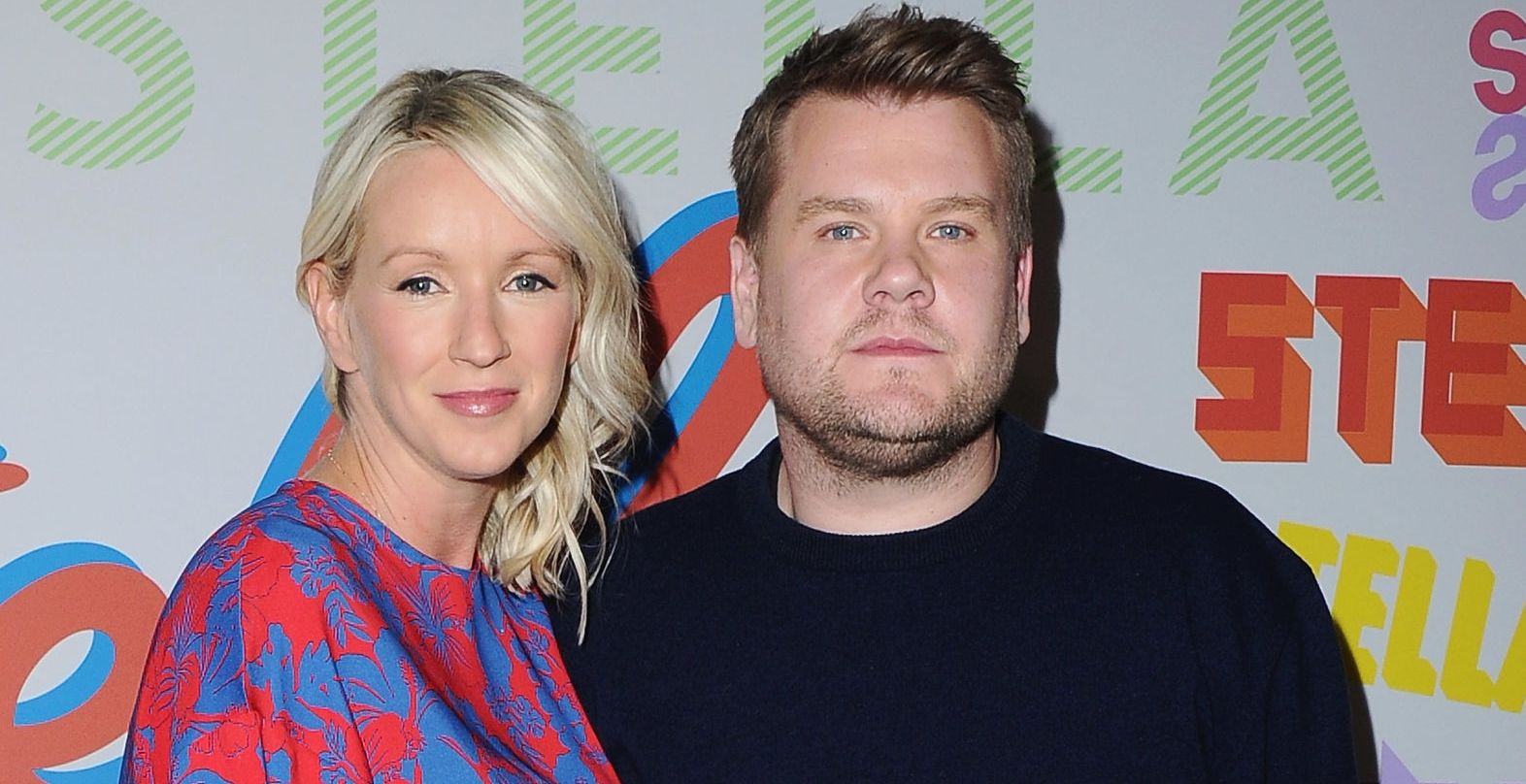 Shortly before getting engaged, Julia and Corden announced that their first born was on the way. This sent waves of anticipation to dedicated fans worldwide. The whole announcement was James' cue to pop the big question.
Their son Max was born in 2011 and was very fortunate to have Dominic Cooper as his godfather. Dominic and Corden, as mentioned before, have been great friends growing up and during the growth of their careers.
After the wedding, their first daughter- Carey was born on October 27, 2014; making it a family of four. The third born, Charlotte, decided to surprise everyone and come in unpronounced. Corden had to miss one of the Late Late Show's episodes for the birth of his daughter. Luckily, his close friend and celebrity artist- Harry Styles, filled in the gap and taped the episode on his behalf; having had a mere 2-hour notice. What are friends for?
Corden, in his joking nature, named their last born daughter Beyonce; but Julia couldn't approve of it. They, therefore, ended up calling her Charlotte. The Gavin and Stacey star has always been seen appreciating his family during events and praising his kids on social media.
The family has been seen hanging out frequently regardless of the public eye and their celebrity status; something many people admire.
She is Corden's Secret weapon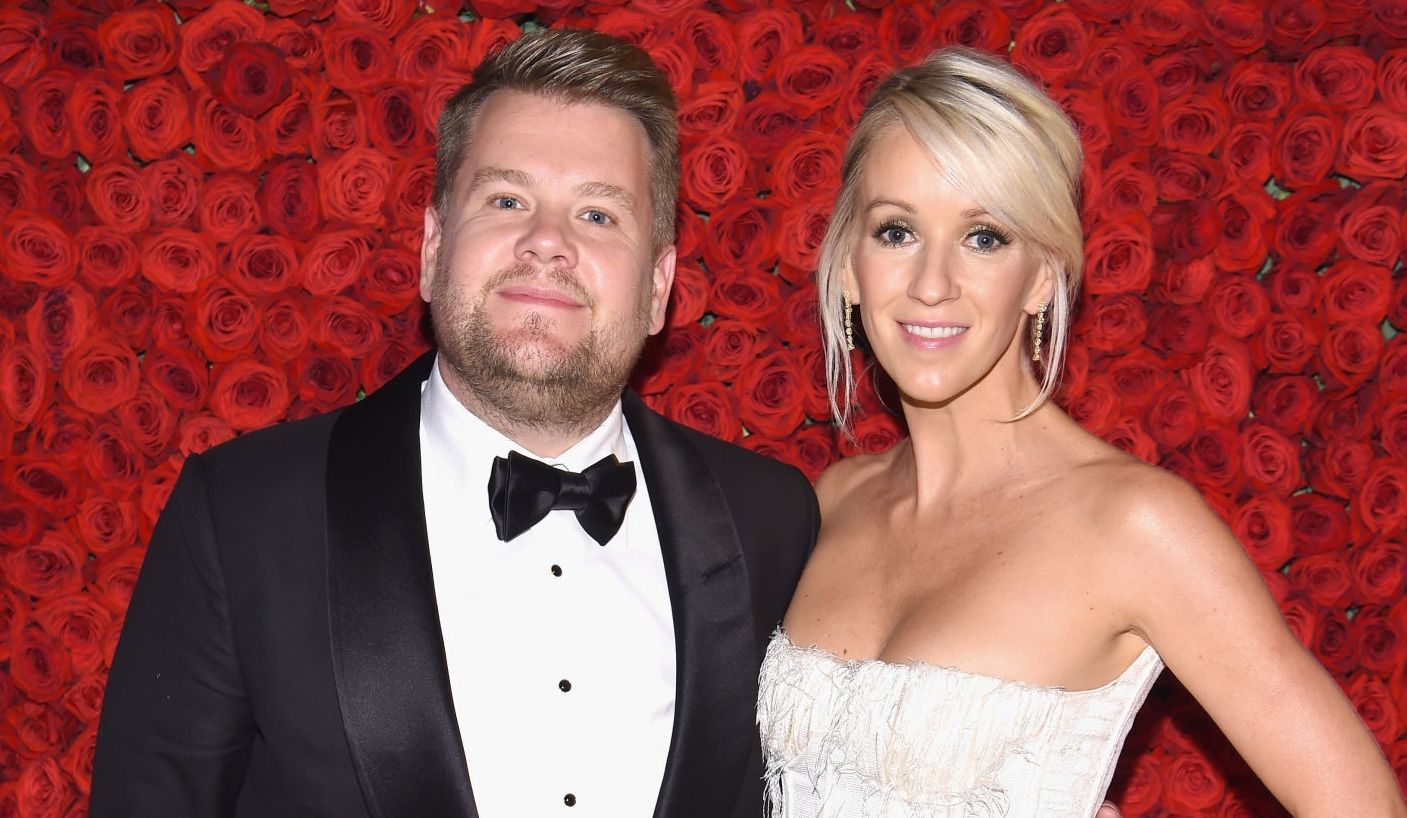 Time and again, James Corden has cited Julia as his main source of inspiration and strength. If you saw the two rocking red carpets and doing their thing, you would definitely identify her as his anchor.
During a past interview with one of the supreme magazines, Corden states that she is his 'secret weapon', in the sense that: she came into his life when things seemed a bit hopeless, and transformed everything.
The two, who are current citizens of the U.S, had to pack and leave the U.K because of Corden's new job at the Late Late Show. As many wives would resist the huge change, Julia followed suit despite having a 12-week old baby and a 3- year old.
James, who has hosted numerous shows has also scooped several awards such as the BAFTA, where he has acknowledged his wife's input towards his work. Other than that, he states that Julia has shown him the importance of family, and having a positive mindset in everything.
Due to his accolades, Corden was awarded the coveted British title- OBE (Officer of the Order of the British Empire) as an honor to his contribution in the film industry. Undoubtedly, Julia has worked tirelessly behind the scenes.
To the world, the two are nothing but adorable lovebirds that are worth emulating.
She is Devoted to her Kids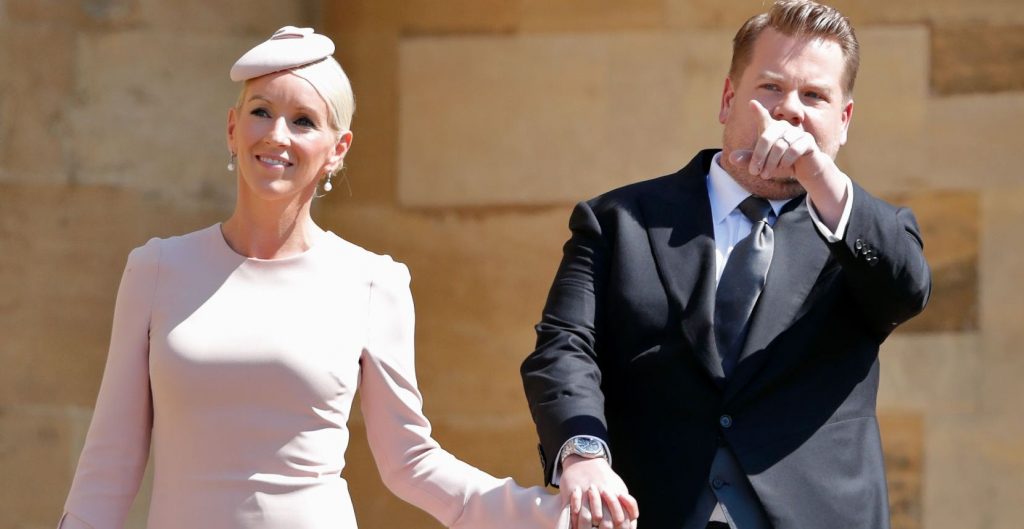 Julia has often mentioned how she loves babysitting and taking care of her kids. With her husband's unmatched talent in the film industry, both seem to be fun at parenting. During a recent interview, they mentioned how they determined baby-sitting shifts by playing rock paper scissors.
She has taken it upon herself to teach her kids most of the British customs and 'posher' language since her kids have grown up in the U.S. They have no prior knowledge of the U.K. It is speculated that she left the show business to raise her kids, a clear indicator of how she is committed to family.
To the eyes of many, their love has never been based on tangible things. They not only have numerous celebrity friends who support them but also are friends with Royalty. Previously, they attended Prince Harry's Royal wedding where Corden played a major role in introducing guests. Similarly, they are known to be close friends with celebrity family, the Beckhams, who have been a good example to them as far as parenting is concerned.
Julia has accompanied Corden to most, if not all events, even when still pregnant. Regardless, she has no social media account, unlike her husband who has to maintain an active social profile. They have managed to provide a good life for their kids and keep a great record in their marriage.
With more than 5 years together, we hope the very best for Julia and Corden.
Also Read: The untold truth of Jimmy Fallon's wife, Nancy Juvonen
---