People are just beginning to notice Erin Moriarty after her starring role in the series, The Boys. However, she has been around for almost an entire decade. She has slowly climbed the Hollywood ladder, and she is now one of the most recognizable faces in the streets of Los Angeles.
The main reasons behind her steady rise to superstardom have been hard work and determination. Erin arrived in Hollywood with no acting experience or training. She learned the ropes from scratch, and she is now reaping the benefits.
Erin has been acting in Hollywood for 10 years, but she is still quite young. We are set to see much more of her. Keep reading to find out more about Erin Moriarty.
She was a rebellious child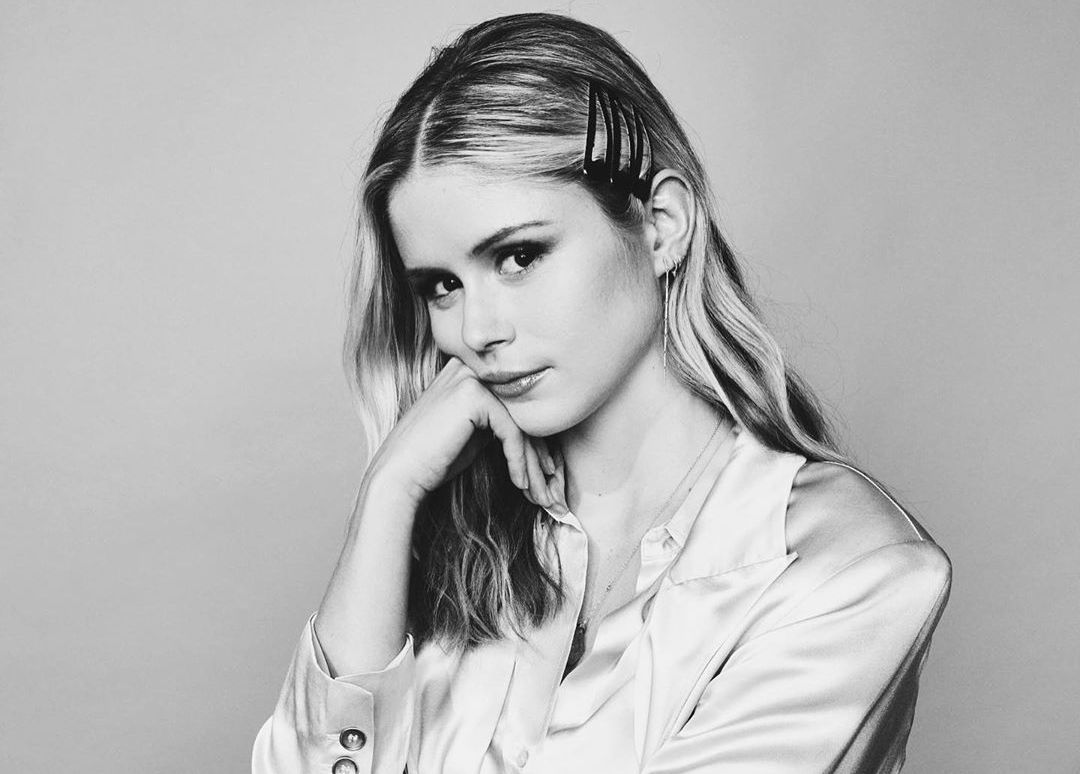 Erin was born on 24th June 1994 in New York City. She grew up in New York City alongside her parents. Moriarty was a rebellious child, and she didn't like it when her parents were tough on her.
She revealed on a YouTube interview with Popsugar that she once ran away from home when she felt that her parents were being too tough on her. When Erin was 8, she invited her friend over for a sleepover. Erin got into a disagreement with her parents, and the two friends decided to flee from home. She told Popsugar;
"I just remember that moment feeling very rebellious, cause I made a decision to run away and I was gonna stick to that."
Erin and her friend walked around New York City for a few hours before they showed up at a friend's house. Her friend's mom then called the girls' parents. Erin cooled her rebellious nature when she got to high school. She described her high school life as "fairly boring."
Despite her rebellious childhood, Erin maintains a great relationship with her parents. According to Just Jared, she said;
"My ideal afternoon would involve lunch with my mom followed by a trip to the movies with my dad. Yes, I'm a dork who considers her parents her best friends."
Her photos on Instagram also show that Erin is close to her parents. On 18th June 2017, she posted an Instagram photo of herself standing next to her dad. She attached the caption;
"THE O.G., BOSS-ASS DAD. Everything I am is because of you. Love you to the moon & back."
Erin is also very close to her mom, who features a lot on her Instagram page. On 15th March, she posted an Instagram photo, featuring herself and her mom, with the caption;
"My best friend in this life also happens to be my mom (how lucky am I?) and today happens to be her BIRTHDAY. Happy Birthday, MAMA."
She is a talented actress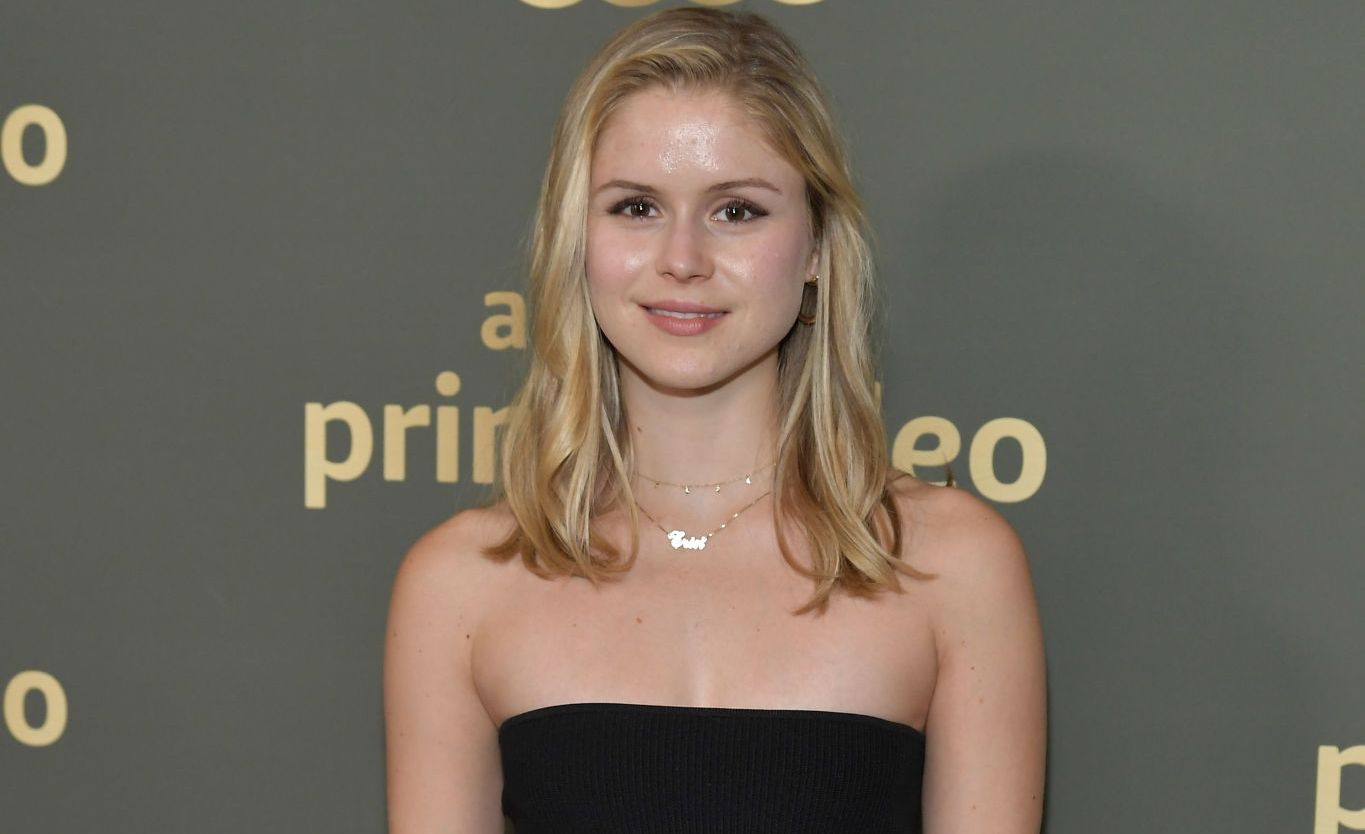 Erin wanted to be an actor from a young age. After clearing high school, she ditched the idea of going to college and decided to pursue a career as an actress. She took a gamble, and she decided to move to Los Angeles. Erin had a natural talent in front of the camera, and she began landing roles almost immediately.
In 2010, she landed a supporting role in the soap opera One Life to Live. She played the supporting role of Whitney Bennet. Her role in the soap opera represented the perfect start to life in Los Angeles for the then 16-year-old Erin.
A year later, she played the role of Dru in an episode of the series, Law & Order: Special Victims Unit. In 2012, she acted alongside Jonah Hill and Ben Stiller in the film, The Watch. The film turned out to be a commercial failure, but it gave her crucial experience alongside big-name actors.
In 2013, she landed her first main role in a series when she played the role of Natalie Walraven in the show, Red Widow. However, the first season received poor reviews, and the directors canceled it after eight episodes. Erin went on to play the role of Vivian in the film, After the Dark.
In 2014, she landed the role of Audrey Hart in three episodes of the series, True Detective. Her role in the series set her up for a lead role in the thriller, Blood Father. Erin acted as the daughter of Mel Gibson in the film, and she received plaudits for her acting.
In 2016, Erin appeared in the film Captain Fantastic, which received a great response from the Cannes Film Festival and the Sundance Film Festival. She also played the role of Kellie in the film, The Miracle Season. The film went on to become a commercial success despite the low production budget.
She has gone on to appear in movies such as Driven and The Extraordinary Journey of the Fakir. Erin also plays the lead role of Annie January/ Starlight in the series, The Boys.
She loves the plot of The Boys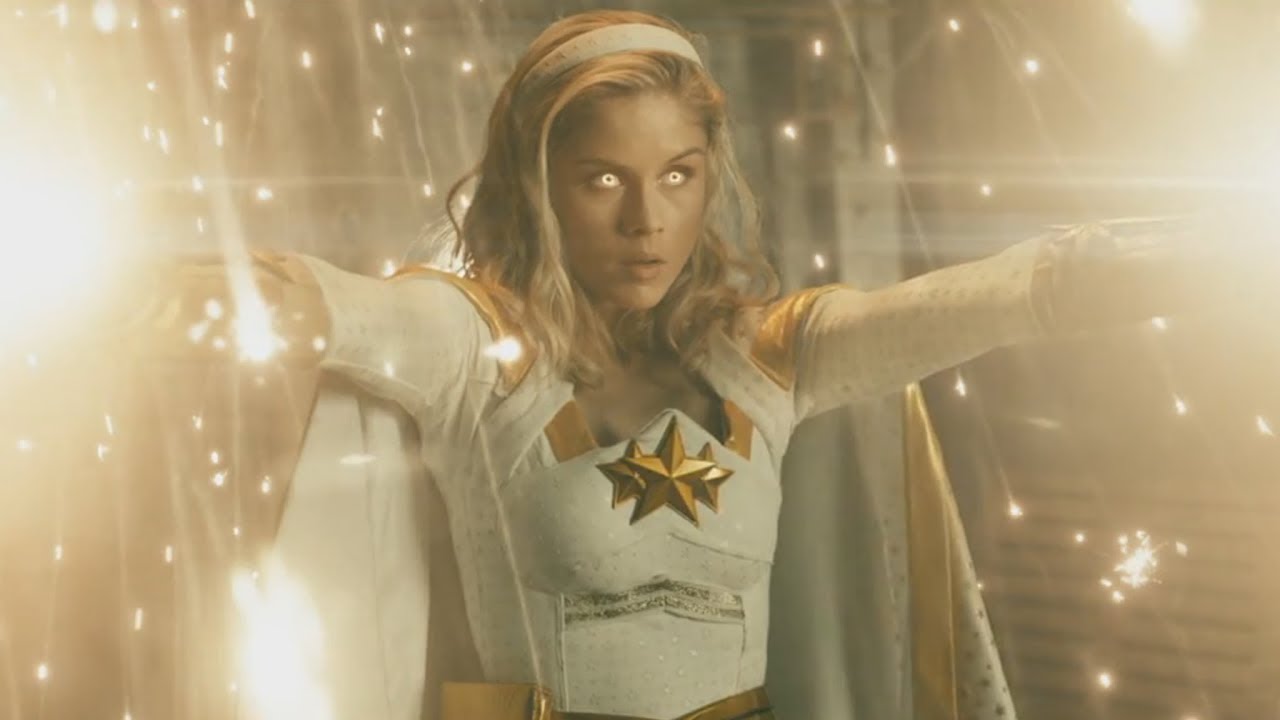 The Boys is a superhero series that shows viewers a different side to superheroes. It portrays an almost 'human' side to them that shows viewers that superheroes can have major flaws. Erin talked to CNET about the plot;
"…despite the circumstances of the show being so extreme and taking place where superheroes exist, the issues we deal with are very human and quite universal. It has that grounded human component that a majority of superhero TV shows don't contain."
She told CNET that there are many day to day lessons that can be drawn from the series. She feels that one of the main lessons that comes out in the series is the corruptive effect of power;
"Anytime we take people and we put them on a pedestal and revere them – whether it be superheroes, celebrities or whoever else – we always assume that they're these pseudo gods, these superior beings, whereas the truth is power corrupts."
Erin plays the role of a superhero who blasts lightning out of her hands. However, if she were a real superhero, she would pick a different power. She told CNET;
"I would love to be able to have a protection shield around me, and a really good one…so I could travel to places in the world where humans can't really travel due to safety reasons, like the bottom of the ocean. I'd even want to go to Iraq."
She promoted the #MeToo movement on her role in The Boys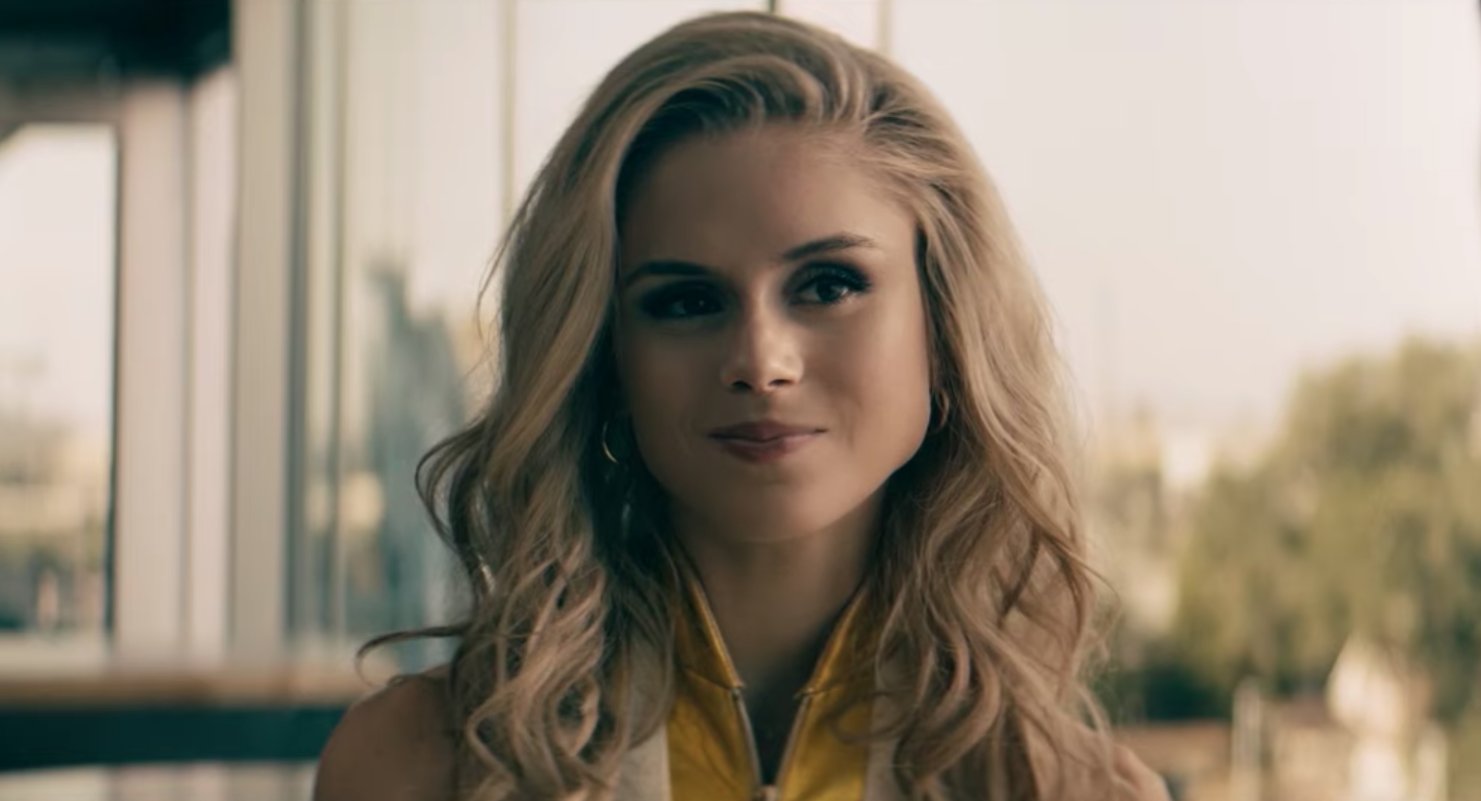 The #MeToo movement is a movement dedicated to eradicating gender harassment and promoting inclusivity in Hollywood. Erin feels like her role in the series helped to promote the Me Too movement message.
Erin plays the role of a superhero girl who falls for the manipulative advances of another character on the show. She told CNET;
"One of the things I can't help but think of first has to do with the Me Too movement…I think a lot of us tend to judge and dismiss people and say, even though we haven't been put into these situations, 'If I were in this situation, I would have done better,' when the truth is, we just don't know that."
She also confessed that she drew from her own experiences when portraying the role of Annie.
The series has been renewed for another season. Erin gave fans a sneak peek of what to expect in the next season;
"Everything is changing for each character in a big way, and they're forced to adjust according to changes and revelations, and some adjust well and others don't."
She is an introvert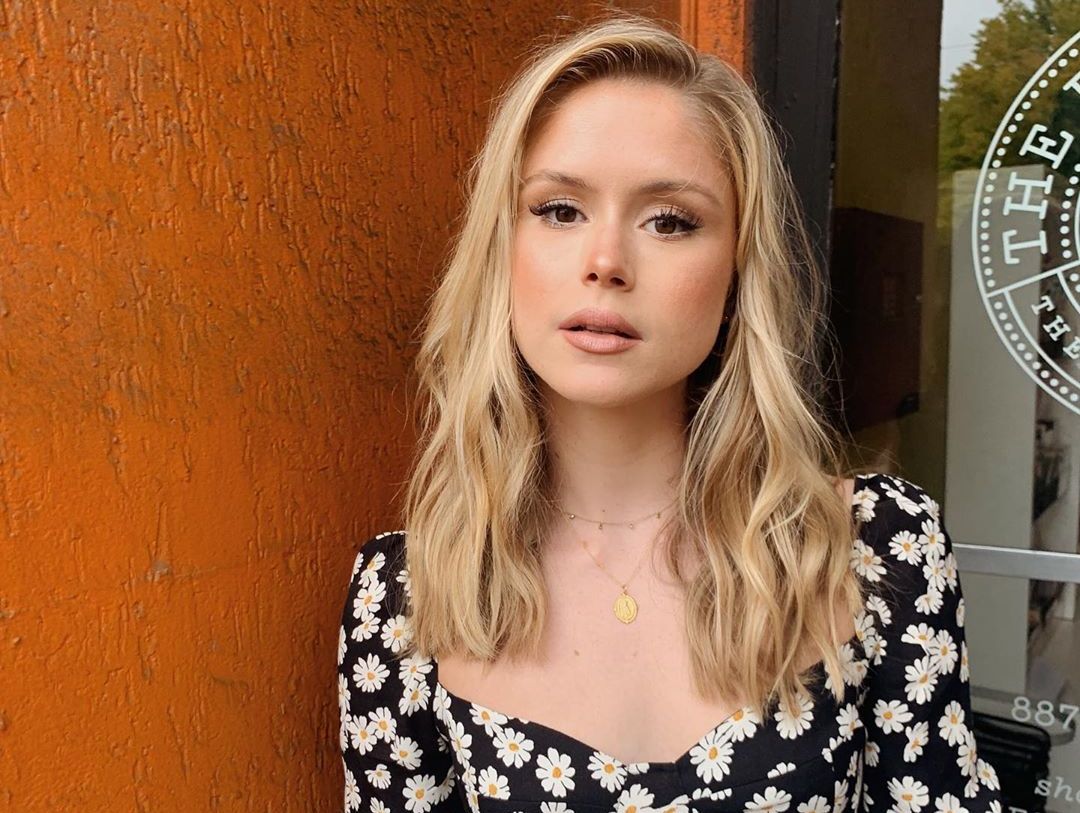 Erin enjoys her own company rather than the company of other people. According to Just Jared she said;
"Contrary to what you'd assume given my job, I'm a total introvert."
When she isn't filming, you will find her at home enjoying a true-crime documentary movie, a TV show or a podcast. She also loves catching up on her reading, with her favorites books being, The Things They Carried by Tim O'Brien and A Midsummer Night's Dream by William Shakespeare. Erin also loves to pass time browsing tattoo art. At the moment, she has two tattoos.
If she is not at home, you will find her at the beach hanging out with her dog. According to Just Jared she said;
"I would rather hang out with my dog, George, than most humans."
Erin doesn't share a lot about her personal life. She prefers to keep her personal life private.
She is set to star in more roles
Erin has come a long way since she made her way to Hollywood in 2010. She is currently filming the second season of The Boys. However, she has her eyes set on more roles in the future. Erin told CNET that she prefers dark comedy;
"I also love dark comedies. It's probably my favorite genre. I like things that have enough levity to make you laugh, because life is funny and I think dark comedy probably would be the genre of most of our lives if we were to depict them."
Erin has played diverse roles already, and she has aced all of them. She is set to grace our screens for a long time to come.
Also Read: The Untold Truth Of Katherine Langford
---