If you are a fanatic of the famous Marvel Cinematic Universe (MCU), then you have definitely seen Josh Brolin's ugly side. He portrays the purple monstrous Titan called Thanos. Together with the amazing Marvel ensemble, Brolin effortlessly manages to pull off one of the greatest theatrical villain performances the world has ever seen. Especially in the last two Avengers films (Infinity War and Endgame).
Dating back to the '80s, Joshua James Brolin has been involved in a number of films such as The Goonies, Men in Black 3, No Country for old men, among other top-grossing movies. With a 3-decade run in the spotlight, a lot is said to have happened in his love life, all which seem to have culminated to his union with Kathryn Boyd.
It is rather surprising that Josh is quite the loving person in real life; despite his antagonist nature in most movies. Kathryn, who was his former assistant when shooting various films, is career-driven and has accomplishments of her own too. She has proven to be glamorous in the public eye and modest when she's with family.
Read on, as we discover some of the untold truths of Kathryn Boyd.
She has worked on several films and Television shows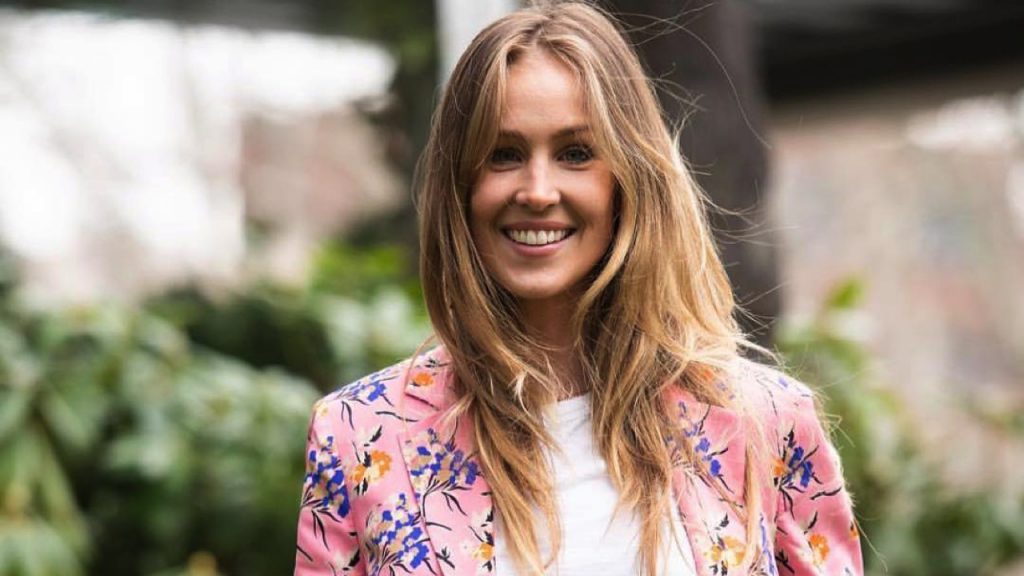 Being an Atlanta native, Boyd was born in the late '80s, and even though not much is known about her family, they supported her dreams of becoming a journalist.
Consequently, she attended the Grady College of Mass Communication and Journalism (University of Georgia). Afterward, she graduated with a photojournalism certificate from the prestigious Santa Reparta International school of arts in Italy.
Following these accolades, she kicked off her career in the entertainment industry as an assistant to movie stars, producers and directors. It was not before long when she landed her first serious job, surprisingly, with Josh Brolin. In 2010, she worked as her production assistant in Bonanza Productions, where they focused on the tv show, Past life.
Her career plummeted upwards after this, and she found herself working with some of Hollywood's biggest names such as Ben Stiller when filming his movie, The Watch. Other movies she has helped produce include: Footloose (2011), the popular Dumb and Dumber (2013), Sin City, Inherent Vice (2014) and Everest (2015).
Josh is not the only one in the family to feature behind the screen. Kathryn has also made appearances in movies and shows, even though her specialty lies in being a personal assistant to the brains behind the creativity. Her cameo appearances are in: Ride to Vegas, Loveless in a Brown Room, Bad Company, Rideshare, and The Inspector. Later in 2014, she decided to exploit her love for modeling, leaving the film industry temporarily.
Not only is she a Professional Model, but also has her own Cloth line brand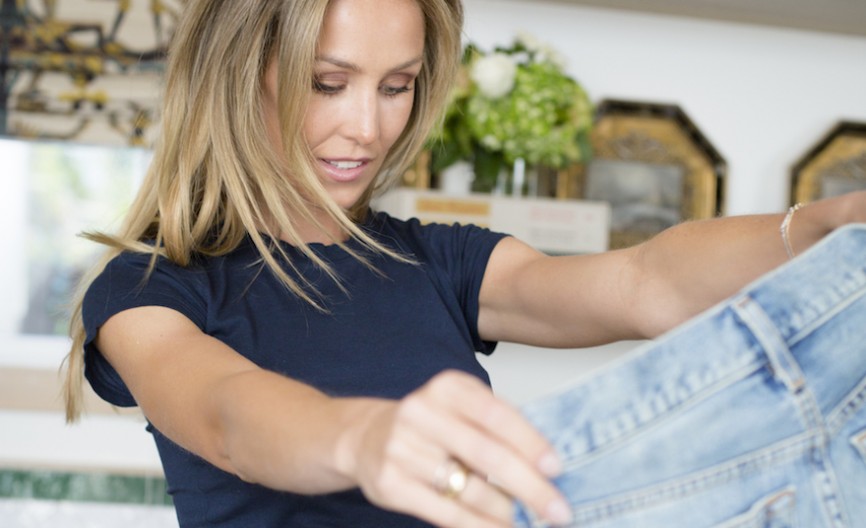 Proving to be a woman of many talents, Boyd signed with LA models agency, where she nurtured her modeling skills. Thereby showcasing her fineness in runways all over the US. Thanks to her irresistible looks and exceptional figure, she quickly climbed up the ranks and became an icon. Over the years she has appeared in high-level magazines such as Vogue, Who What Where, and The Atlantan.
If you have seen the couple in photos or events, it is worth noting she appears to be slightly taller than her husband; partly because she always rocks classy heels. At 5'11" (1.8m), she is considered a bit taller than the average woman. As a result, the frustration of getting jeans her own size articulated the need for apparel designs for tall women. This led her to start her own high-end sexy cloth line, Midheaven Denim.
Through contacts in the fashion world, she established a source of Italian fabric and artists to make jeans for tall women. In turn, this has provided an easier shopping time for models, volleyball players, and the likes.
Celebrities such as Nicole Kidman and Cindy Crawford are known to have worn her Denim brand, which is currently a big deal in the US. As she thinks of adding more items to her brand, there is a possibility she might also inspire her husband to start his own brand that deals with men's clothes. This is, however, not confirmed by the lovely duo.
She has a daughter with Brolin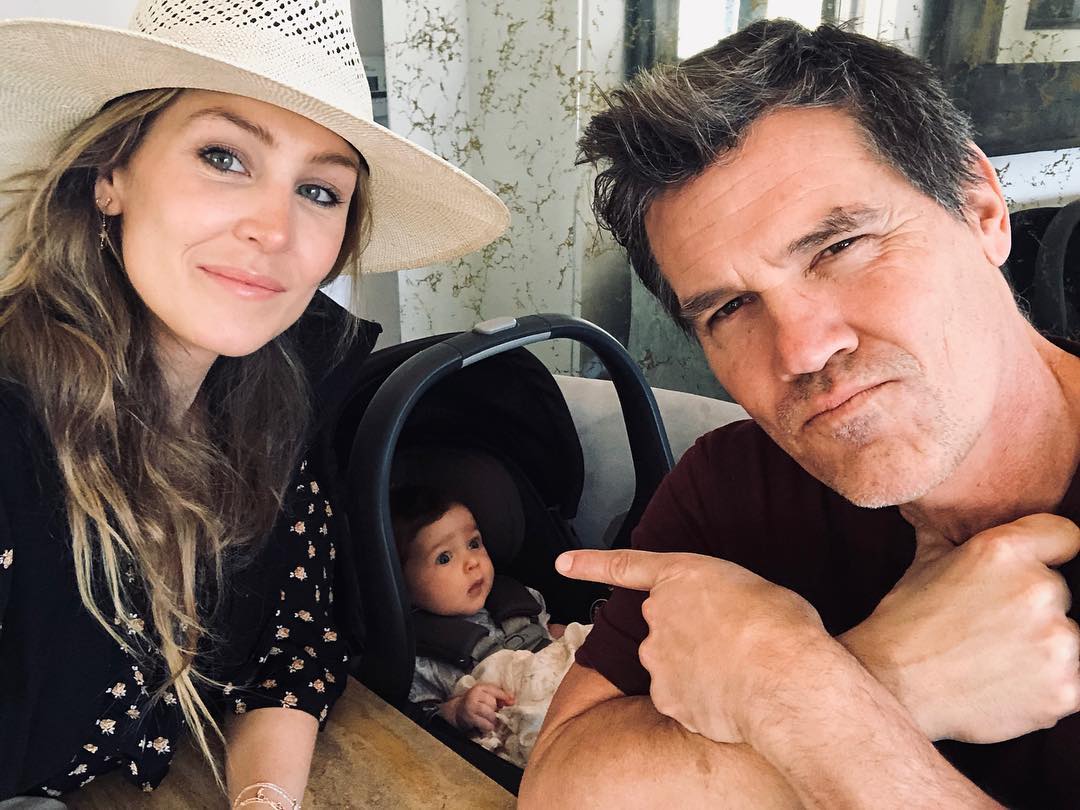 In 2018, the couple took to various social media platforms that they were expecting a baby girl, and in November, they were gifted with a beautiful baby- Westlyn Reign Brolin. This came after 8 years of knowing each other, and 2 years into their marriage. Following the new family member, both Josh and Kathryn posted their daughter on their Instagram accounts, appreciating all the support from family and friends.
Even with a 19-year age difference between the two lovers, people were not surprised at all. If anything, it sparked all form of cheer and celebration on the Internet. Back when they started dating, it was rumored that Brolin's step-mother did not like his wife-to-be, making her hesitant to marry him. However, these claims remain unconfirmed.
Contrary to that, it is known that the step-mother and her daughter-in-law- Boyd, are closer than ever. Could it be because of the birth of Westlyn? We can never know for sure.
She is the third wife to Josh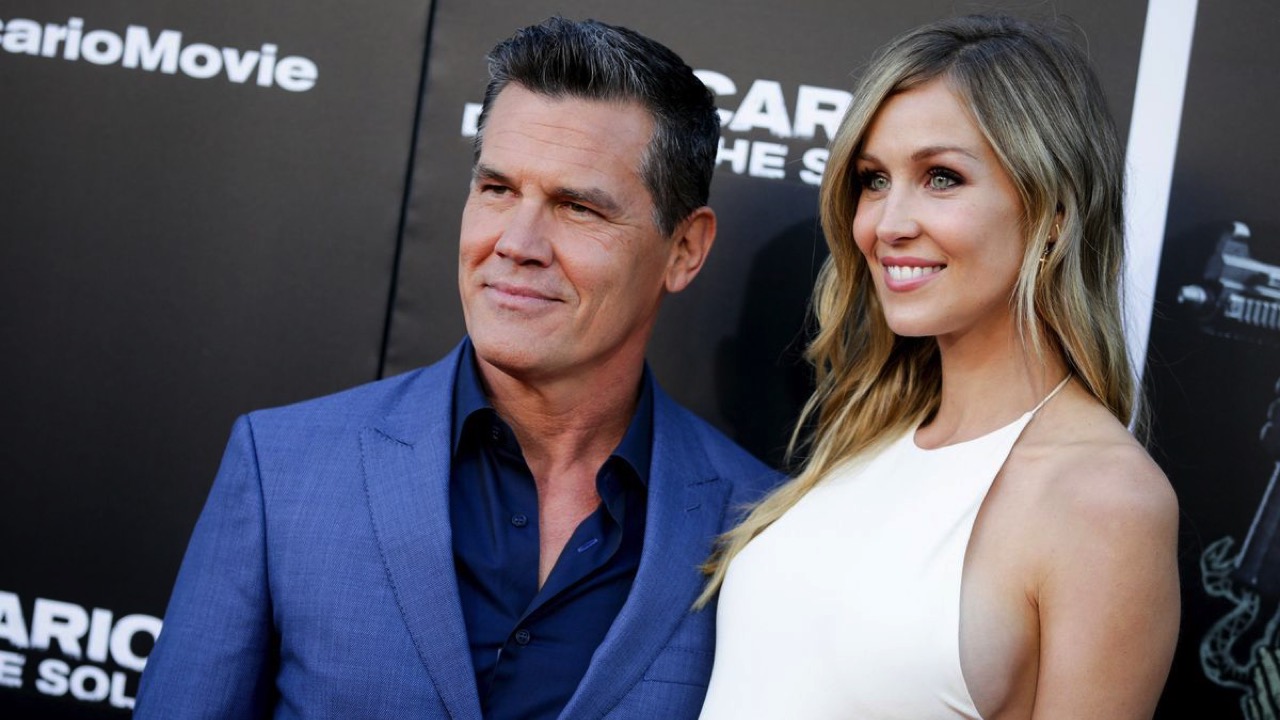 Brolin's career which started in the '80s made him a top dog, enabling him to meet some of the most prominent people in the world. One way or another, he had to meet attractive women and fall in love; and this was the case, but not just once.
In 1988, Brolin married American actress, Alice Adair, whom he had two kids with; Trevor Brolin and a daughter- Eden Brolin. They are both grown up and are pursuing their acting careers, just like their father and grandparents before them. It is not known whether they have been close to their father or his new wife Kathryn.
The fallout between Josh and Alice remains unknown and the two decided to call it quits in 1994. Later in 2001, he got engaged to British actress and songwriter Minnie Driver, who didn't seem to drive him crazy at all; they separated after 6 months.
Hoping to establish an intimate connection again, the Deadpool star got married again in 2004, to actress Diane Lane. Over a decade later, the two had no kids and filed a divorce due to a roller coaster of legal issues. The official separation happened in 2013, three years before the marriage between Brolin and his current wife- Boyd. Their wedding took place in Chattanooga club, North Carolina.
Kathryn seems to love and appreciate Brolin regardless of his past. Brolin on the other hand also seems confident that his current marriage work. The couple, who, now have a kid to bring up, will have to make things work and avoid any fiascos that may lead to their separation.
We wish them nothing but the best in their marriage.
She values family and has an active Social Life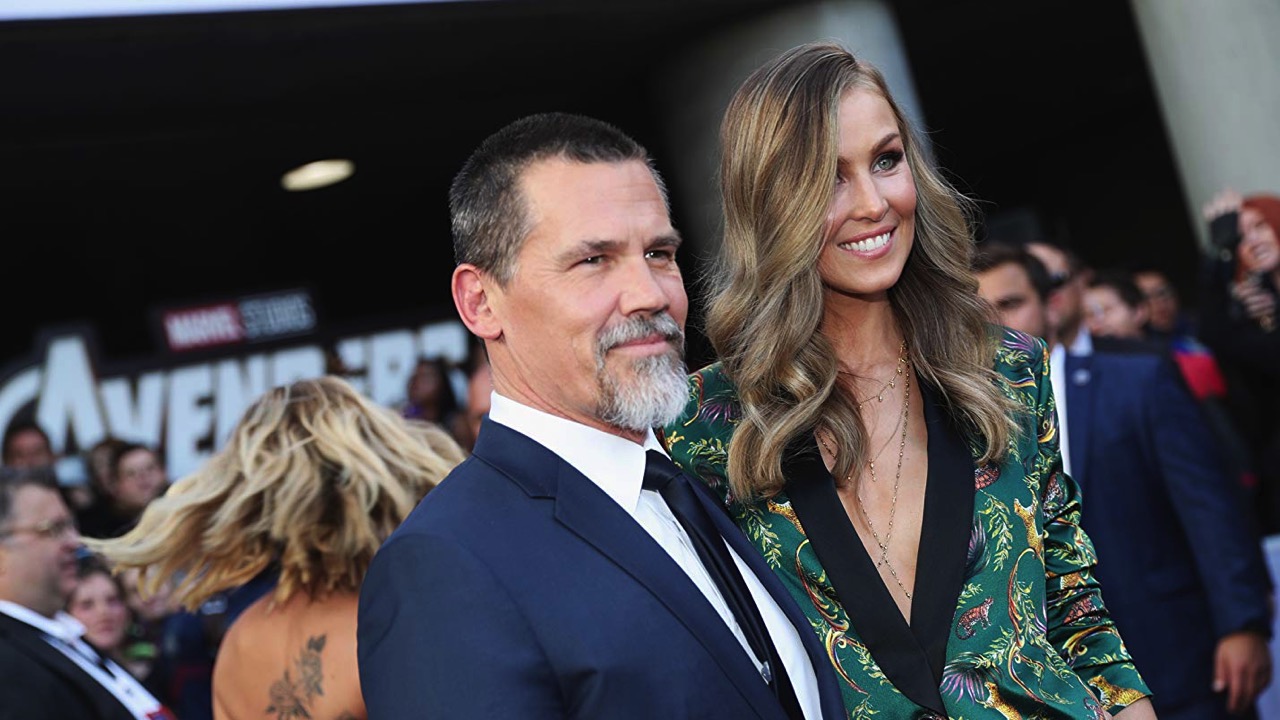 Like any mother who has a toddler and a supportive celebrity husband, Kathryn has shown her endless love for her family, both on Instagram, and during interviews. She has been seen accompanying her 'villain' hubby for red carpet celebrity events all around the world, and even movie screenings such as the 2019 blockbuster- Avengers End Game.
Throughout these events and celebrity shows, she has managed to showcase her rich fashion sense, as well as her impressive stature. All this indicating how proud she is to be associated with Brolin. Once in a while, the family of three is seen outdoors having a good time. Also, Josh and Kathryn are also known to push each other physically by going to the gym together; of course, body shape is key for people in the limelight.
Her Instagram account can be mistaken for her husband and daughters because of the numerous posts about them. She not only loves them, but is also addicted to them, and she is not afraid of showing it. Other than family and promoting her brand, she centers her online forums and discussions around empowering women, spreading love, and promoting positive living. Truly an icon!
For her, the sky is the limit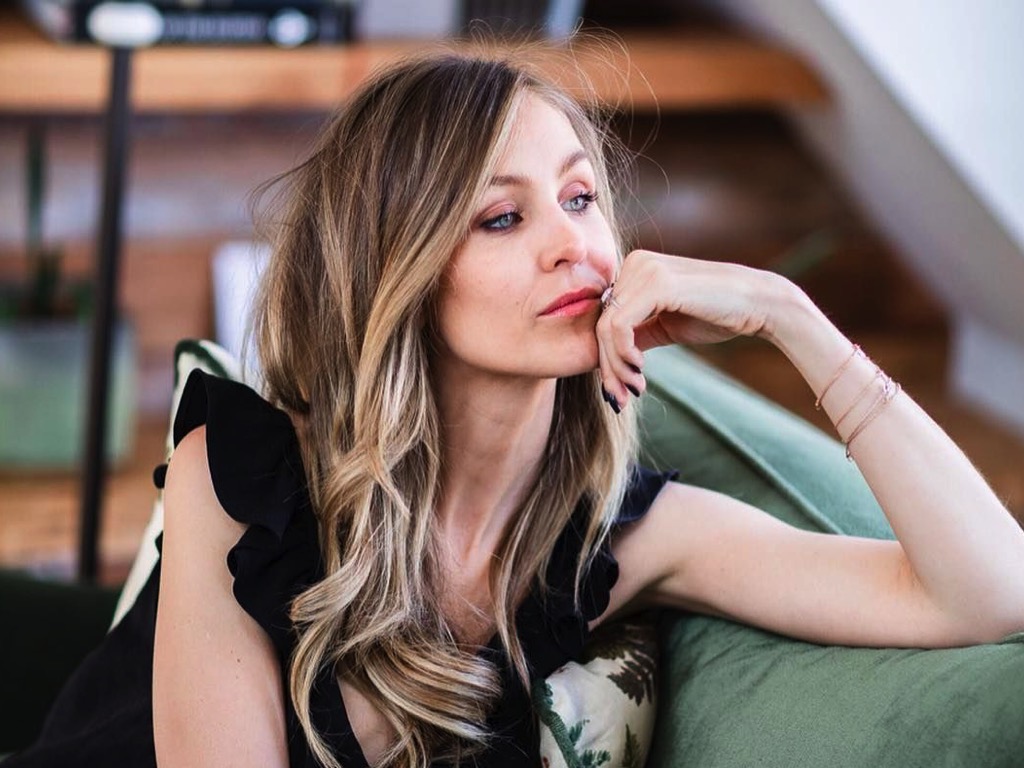 With her well-established life; a successful career, early motherhood, and good public image, it is no doubt that there is much more in store for Mrs. Brolin. She has been a pillar of strength and an example to many women. In many ways, she has proven that women can emerge successful in a world dominated by men.
Her cloth line which is getting popular by the day is soon predicted to have a variety of items other than clothes. Her sheer commitment and determination to expand give no room for failure. It would be no surprise if her company became as big as Rihanna's brand Fenty Beauty or Kyle Jenner's Kylie Cosmetics.
To sum up, it is clear that Kathryn has built a name for herself, and with the support of her husband, the sky is truly her limit!
Also Read: Who Is Bobbi Raffel? The Untold Truth Of Marcus Lemonis' Wife
---