Prichard Colon Melendez is an American former professional boxer who gained fame as an amateur for winning multiple national championships in his native Puerto Rico. Colon turned pro in 2012 and made his debut in February 2013. The rising star knocked out Xavier La Salle in the first round of their bout.
Melendez approached his October 2015 fight against Terrel Williams with an unblemished 16-0 record. He'd knocked out Vivian Harris a month before and was, therefore, full of confidence. However, Colon never settled into a match in which both fighters were penalized for various infringements. He lost the match and his boxing career as he suffered a cut to his brain at some point during the match.
Contrary to expectation, Colon has made steady progress in his rehabilitation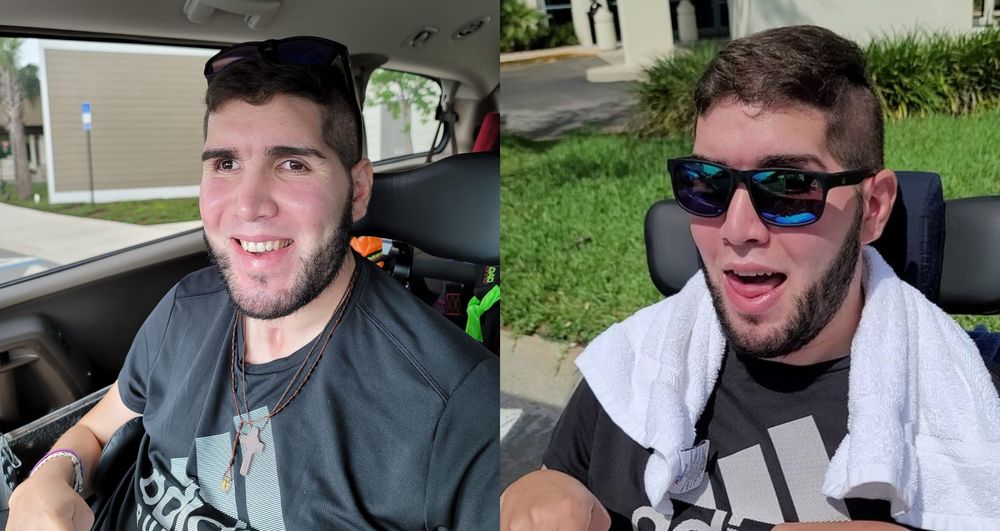 Prichard Colon was hyped as the next Puerto Rican boxing talent. He had the talent and charisma of a future champion. Unfortunately, that ill-fated bout against Terrel Williams changed everything.
Colon complained about Terrel Williams' rabbit punches throughout the match, but his protests fell on deaf ears. He retaliated with a low blow, which the ref swiftly penalized. He graciously took his punishment, but again pointed out Williams' rabbit punches. As the seventh round drew to a close, Terrel sent Colon to the canvas with a straight right hand to the back of his head.
Colon grimaced as he covered the back of his head with his glove. He was clearly in distress, but the ringside physician, Dr. Richard Ashby, cleared him to continue. NBC commentator Kenny Rice said on the broadcast:
"He [Dr. Ashby] told me that Colon said he was dizzy and hurting in the back of his head, but he felt he could go on. The doctor concurs. He said he's just waiting for him to shake it off and resume action."
Terrel earned a points deduction for the rabbit punch, but the fight continued up to the ninth round. Colon's corner mistakenly cut off his gloves after the round, leading to his disqualification. Prichard left the ring dizzy, with his arm draped around his mom. "I can't see," were the last words he said before he collapsed, vomit spilling out of his mouth and nose.
Colon had a 1.5 cm brain bleed that leaked blood into his skull. He might not have made it through the 10th round alive. Prichard remained in a vegetative state after coming out of a months-long coma, with medical practitioners holding out little hope for a recovery.
"The doctors don't give us hope," Richard, Prichard's father, told ESPN. "They say that he's got a mark on the CT scan [that] shows like a black spot – that it's too large for him to recuperate." Prichard's family, and especially his mom, Nieves, haven't given up hope. Nieves and speech pathologist Alisha Russell have put in countless hours in helping Colon recover.
It's unclear how much Colon can recover, but he has made stunning progress. On 9th June 2021, Nieves posted Facebook videos showing Prichard's progress. "Prichard Colon Melendez did super today in his PT therapy," she wrote. "Thank you for your prayers. God bless you lots of blessings."
Colon's recovery continues in Brooks Rehabilitation Hospital in Orange Park, Florida
The specialists at Brooks Rehabilitation Hospital are handling Prichard Colon's recovery.
The latest videos posted by Colon's mother on YouTube show that he can stand with his back supported by a wall. Colon has also made progress with his movement and he continues to grow stronger by the day.
Colon underwent successful surgery to repair a collapse in his skull
Interest in Prichard's case peaked in mid-2021 after a TikTok video highlighting his condition went viral. A month after the video surfaced, Colon underwent successful surgery to repair a collapse in his skull.
"In recent weeks it was found that a collapse in his skull was pressing on the brain, for which a fragment had to be removed to be replaced by a plate," a statement by the WBC read.
Prichard's mom, Nieves Melendez, confirmed to Boxing Insider that the operation went well. She said:
"The doctor has already come to give the results of my son's surgery, the CHAMPION Prichard Colon Melendez. Everything went well. Thank you all for keeping my son in prayers for the huge messages and calls inquiring about us."
Boxing fans can follow Colon's progress on Nieves' Facebook page. She posts rehabilitation photos and pictures of the family enjoying life alongside their champion boxer. In late December 2021, she thanked the Mascaras Festival for honoring her son. She wrote:
"Good afternoon: Thank you for the people of Hatillo, Mascaras Festival for such a beautiful detail of my son Prichard Colon Melendez OUR CHAMPION. THANK YOU FOR SO MUCH RESPECT AND LOVE FOR MY SON AND THIS SERVER."
Prichard's parents filed a $50 million law suit against the promoters of Colon's last fight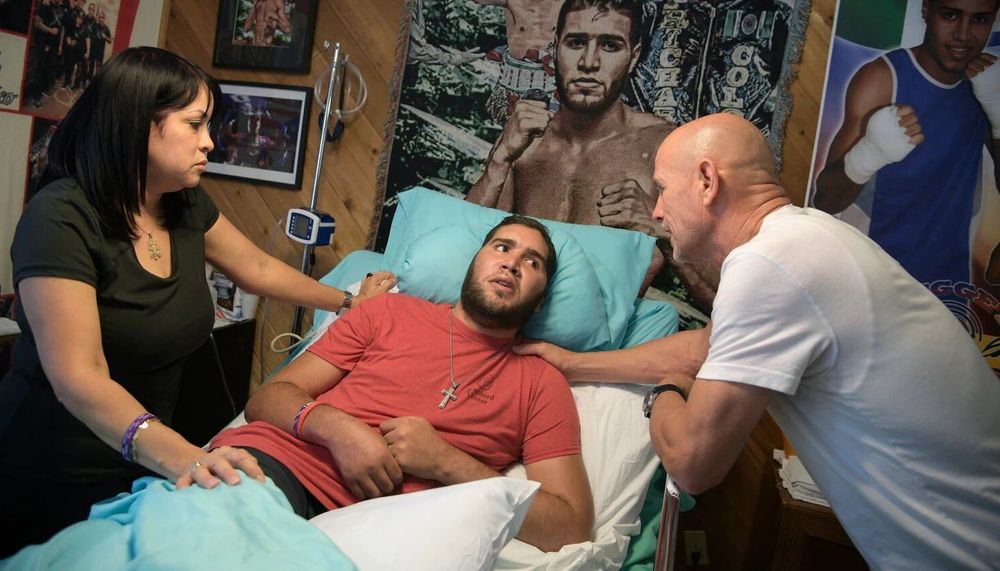 The question that lingered after the world learned the extent of Prichard's injuries was: Who is to blame? Virginia's Department of Professional and Occupational Regulation carried out an inquiry and concluded that nobody was to blame.
"While Colon's medical condition following the contest against Williams is tragic, there is not one action so apparent and/or egregious to justify laying blame to any one person," the Department's conclusion read. However, Nieves and Richard disagreed. They opined that Dr. Ashby didn't have the requisite background to cater for boxers' safety and had a conflict of interest as he also served as a promoter.
They also blamed the promoters for failing to adhere to proper protocols for handling potential brain injuries. John Stiller, the chief neurologist for the Maryland State Athletic Commission, concurred. "The fight should have been stopped at that moment [in the seventh round], and I still cannot think of a medically sound reason it wasn't," he told Outside the Lines.
"The combination of receiving a blow or blows to the head resulting in a boxer complaining of headache and dizziness requires an immediate stoppage." The astronomical figure quoted would cater for Prichard's future care if Nieves and Richard win the case.
Terrell Williams isn't named in the suit, but Nieves lays the blame squarely on him. Williams might as well be another victim of that doomed fight, as he struggled to return to the ring for a while. The cloak of invincibility he always thought he had before that fight disappeared. "That fight haunts me every day," he told Ring TV.
Williams knows that one day he will have to talk to his three sons about what happened that day. He told The Washington Post that he will be as honest as he always has: "When they figure it out, I'll talk to them about it. And I'll be honest."
---