Danielle Panabaker has been wowing TV and film audiences for close to two decades now. She has put in a lot of hard work to be where she is today. The multi-ethnic beauty has also shown incredible longevity to remain relevant in a highly competitive field.
Her talent and her ability to play a diverse number of roles have made her one of the hottest properties in Hollywood. Despite her success, she maintains a down to earth attitude off-screen. She is also kind, funny, and charming. These traits have made her a darling in the eyes of fans.
She performed well in class and also starred in extracurricular activities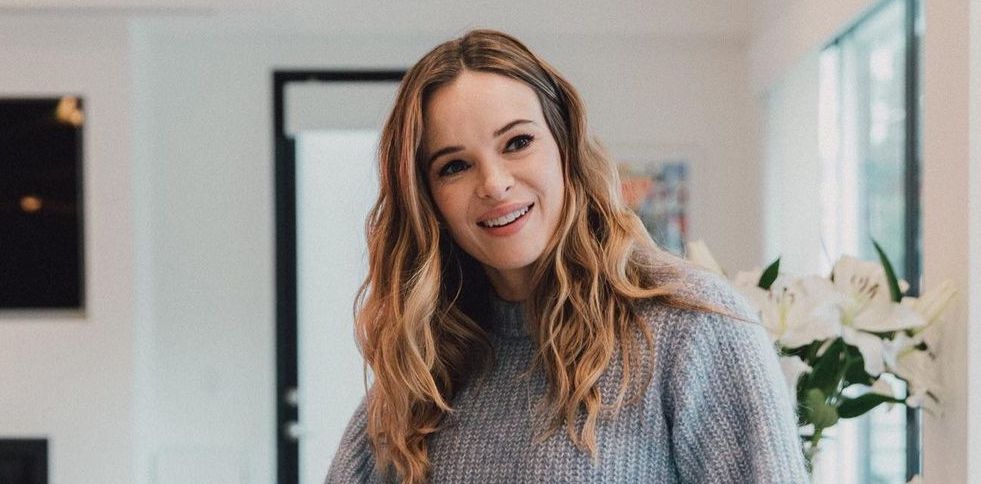 Danielle was born on 19th September 1987 in Augusta, Georgia. Her father was a sales executive for a big company, and this meant that the family moved around a lot. Danielle and her sister Kay attended schools located across the country. She spent some time in South Carolina, Texas, and Pennsylvania.
Danielle and her family moved around a lot, but this didn't affect her schoolwork. When the family moved to Illinois, Danielle attended the Neuqua Valley High School. In high school, she excelled in class as well as in extracurricular activities. She was a crucial part of the school's speech team, and she also participated in theatre.
She graduated from high school at the age of 14. After high school, her family moved to Los Angeles to give Danielle access to more acting opportunities. She joined the Glendale Community College to study acting. She earned her associate degree in 2005, and she appeared on the national Dean's List.
A year later, Danielle began her senior year at the University of California. In June 2007, she graduated with a Bachelor of Arts while making another appearance on the Dean's list.
She sharpened her craft in community theatre before making her Disney debut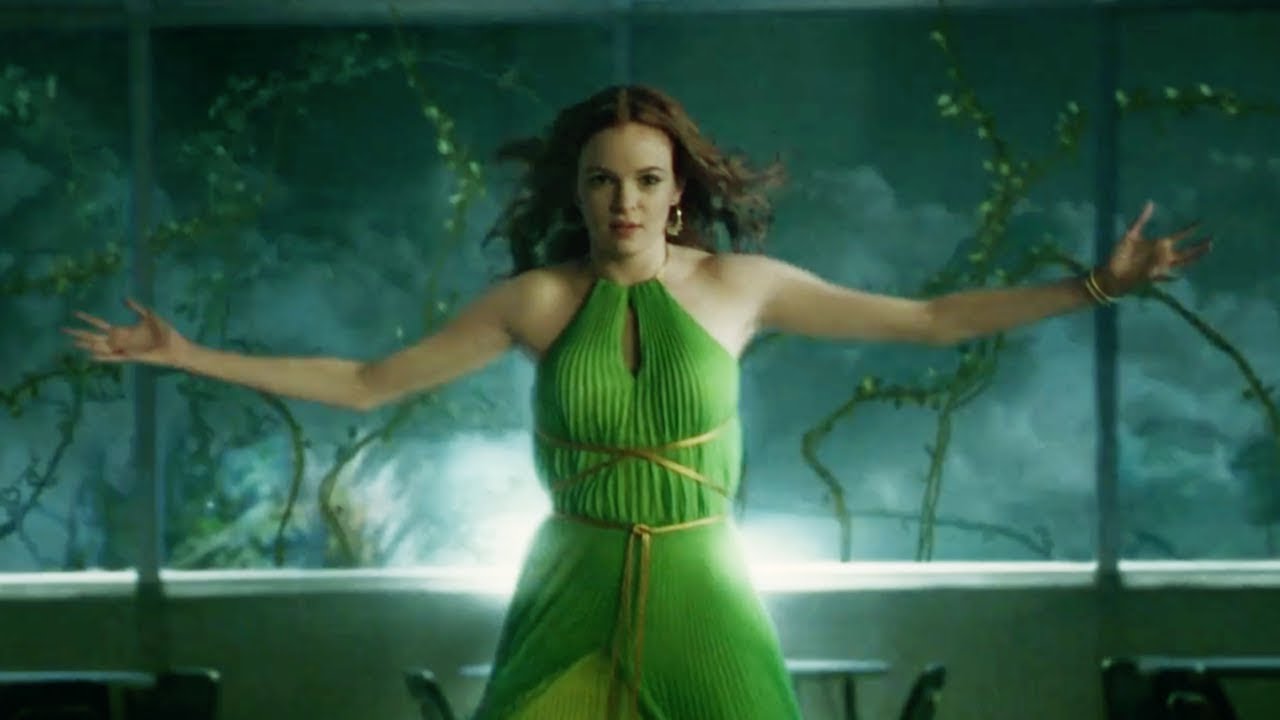 Danielle discovered her love for acting when she attended a summer camp during her time in school. She joined the theatre in school and performed in a number of plays. She started participating in community theatre projects at the age of 12.
She then started auditioning for commercials, and she achieved a bit of success. It was at this point that Danielle's family moved to Los Angeles to give her better acting opportunities. She made her acting debut in 2002 when she played a small role in the series, Family Affair. She then made cameo appearances in The Bernie Mac Show and Malcolm in the Middle.
Danielle also made appearances in several TV films such as Mom at Sixteen, Stuck in the Suburbs, and Searching for David's Heart. Stuck in the Suburbs was a huge success, and it received a lot of praise because of its music.
She made her film debut when she played the role of Layla Williams in the Disney superhero comedy film Sky High. Danielle talked to Den of Geek about Sky High;
"I mean that was one of my first big jobs. I loved being a part of it. It was a dream job. I mean I worked with Lynda Carter. I worked with Kelly Preston…some insane comedians. Dave Foley. Kevin McDonald. Jim Rash. The list of incredible actors…I just have the warmest, most positive memories from that movie."
She has won several acting awards, including three Young Artist Awards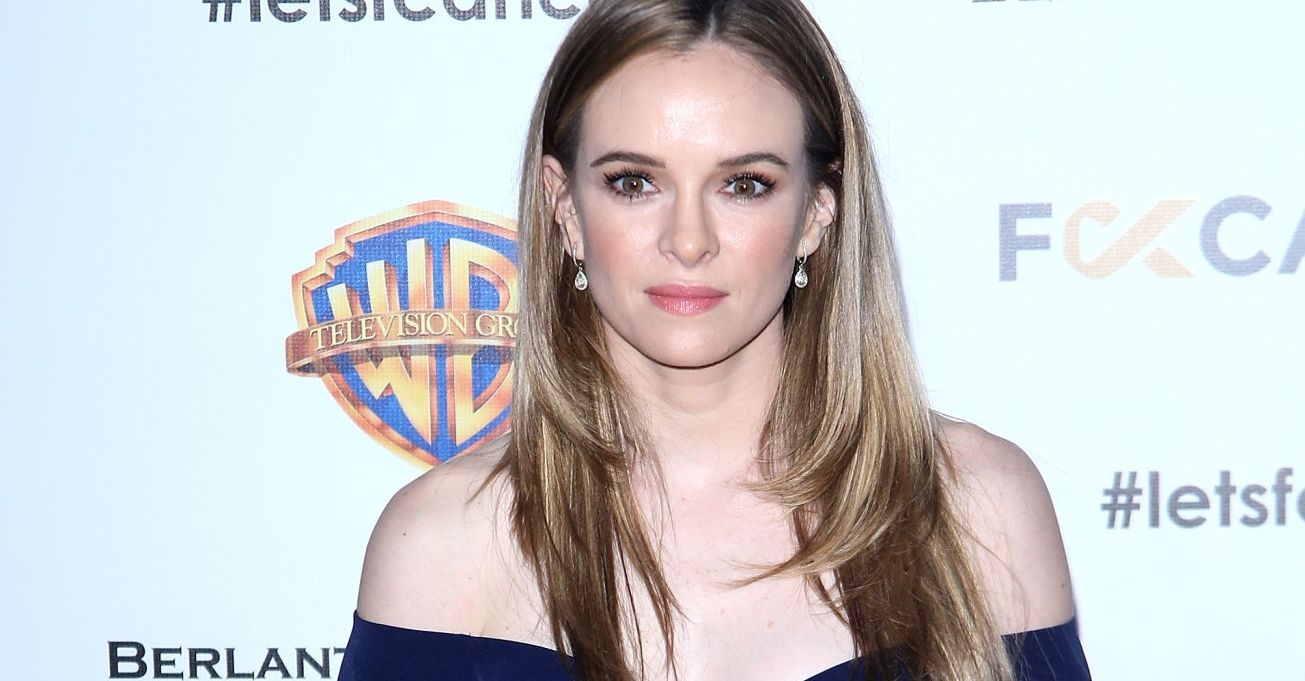 Danielle's potential as an actor was clear to see from early on in her career. In the 2004 Young Artist Awards, she won the Best Performance in a TV Series – Guest Starring Young Actress award for her role in The Guardian. A year later, at the same Awards, she won the Best Performance in a TV Movie, Miniseries or Special – Leading Young Actress for her role in Searching for David's Heart.
She wasn't done yet because, in the 2006 Young Artist Awards, she won the Best Performance in a Feature Film – Young Ensemble Cast award for her role in Yours, Mine and Ours. The awards dried up a bit after 2006, but she continued making appearances in films and shows.
Danielle played the role of Julie in the CBS drama, Shark, which ran from 2006 and 2008. She then appeared in the 2008 film Home of the Giants, alongside Haley Joel Osment and Ryan Merriman. Panabaker then made appearances in the films, Friday the 13th, The Crazies, and The Ward.
Panabaker made her return to the awards stage at the 2014 London Film Festival. She won the Best Actor/Actress award for her role in Bradley King's Time Lapse. In 2014, she booked the role of Dr. Caitlin Snow/ Killer Frost in the CW shows, Arrow, The Flash, Legends of Tomorrow, and Supergirl. Danielle has received multiple Teen Choice Awards nominations for her role as Dr. Caitlin Snow. It would be unwise to bet against her winning more awards.
She struggled with the dialogue on The Flash as she was unfamiliar with the world of comics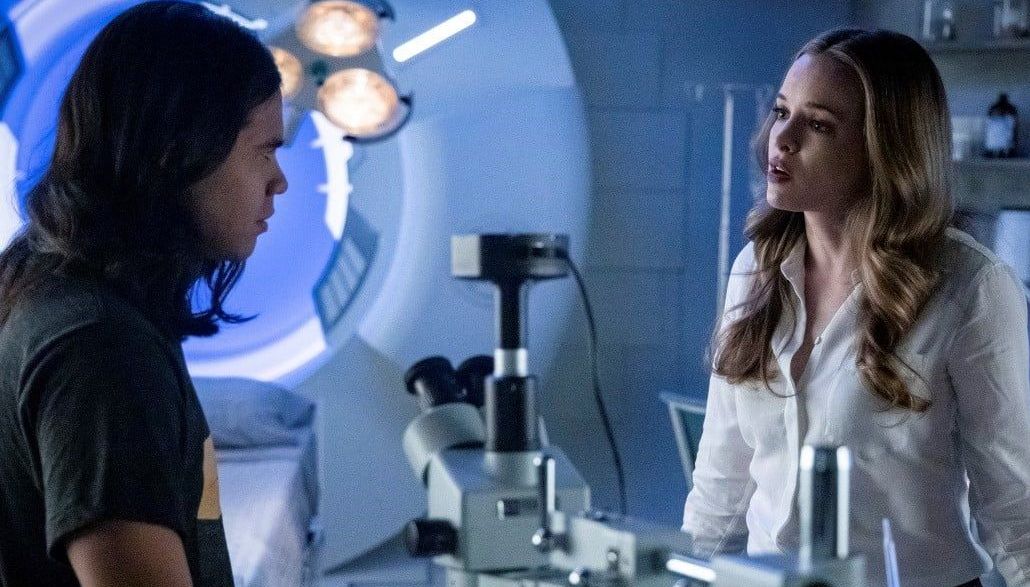 Danielle's role in The flash involves a lot of complex mathematics and physics. She has to convince the viewers that she understands all the calculations that she does in the show. Danielle might be smart, but she admitted that she occasionally struggles with the dialogue. However, she told Composure that she is grateful about what she has learned on the show;
"I feel grateful that I've been able to learn so much about special effects on our show. I'm fascinated by how technology is evolving to help us make a better program each week."
It didn't help that she wasn't familiar with the world of comics before booking her role on The Flash. However, she told Composure that she has enjoyed playing her role;
"I think most people can relate to the fantasy of having superpowers and how that could change their life. I love seeing a character like the Flash on TV as he tries to change the world and make it a better place each week."
Fans also appreciate her for how she skillfully portrays her role. Composure described her acting; "…we also love how Caitlin is perfectly balanced by her loyalty, grace, and care for those around her."
Her loyal fans show their appreciation in many varied ways. Some send her candy (which she loves), while others take the time to write heartwarming letters.
She made her directorial debut on the 5th season of The Flash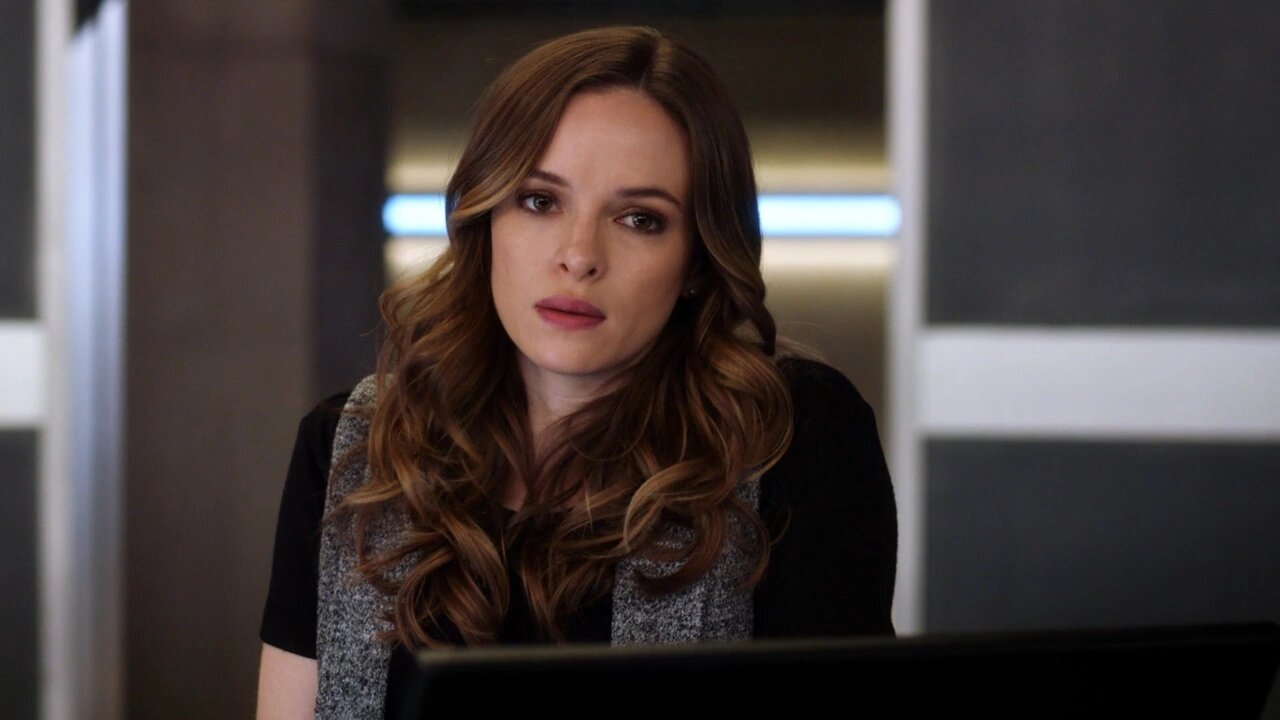 Danielle made her directorial debut when she directed the 18th episode of the 5th season of The Flash. She admits that it was a bit of a challenge for her to act and direct at the same time. However, she didn't feature a lot in the episode, which mainly involved telling Nora Allen-West's story. Jessica Parker-Kennedy plays the role of Nora.
Directing is something that she has always wanted to do. She told The Mary Sue that her interest in directing peaked when she watched Tom Cavanagh directing season 3 of The Flash;
"I watched him do it, and I was really inspired and started asking questions and seeing if I could make it happen, and here we are."
Danielle shadowed extensively on The Flash. She learned a lot from David McWhirter and Tom Cavanagh. She also attended a directing program organized by the Warner brothers. Danielle credits Tom Cavanagh for guiding her and helping her keep her feet on the ground. She told The Mary Sue;
"…but he certainly did remind me that, as an actor, it's an unbelievable gift to get to do this…A little reminder that while some directors have the luxury of showing up for one episode and leaving, I'm still going to be held accountable."
Danielle enjoyed her directorial debut, and she hopes to direct more episodes in the next season. She also hopes to get opportunities outside of The Flash.
Her sister is also an actor and works as a zoologist
Danielle's sister is also an actor with several credits to her name. The sisters featured together in the 2005 TV movie, Mom at Sixteen. She also played the role of Lindsey Willows in CSI: Crime Scene Investigation. Her other film credits include Fame, Nancy Drew, Cyberbully, Law and Order: Special Victims Unit, and Lie to Me.
Her last credit came in the 2012 film, Beverly Hills Chihuahua 3: Viva La Fiesta. She is now a zoologist.
She welcomed her first child with her husband Hayes Robbins in April 2020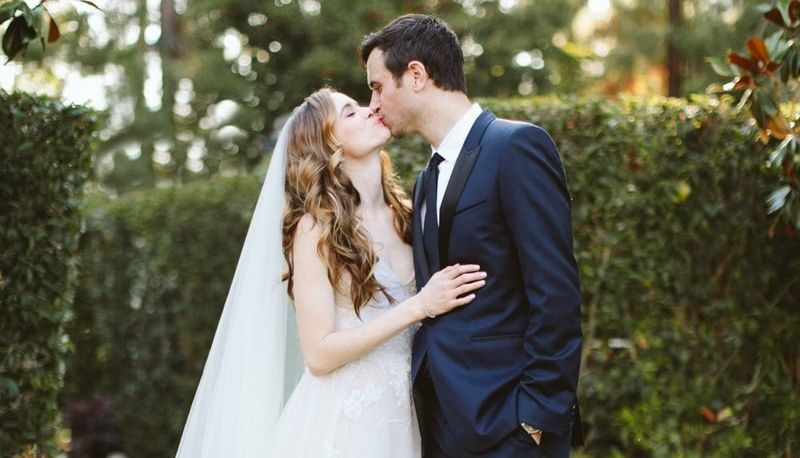 Danielle prefers to keep her personal life private. However, we know that she is married to an attorney, Hayes Robbins. People reported that the couple met via mutual friends and they got engaged in 2016 while vacationing in Greece.
The couple wed in June 2017. "6.24.17 Happiest day of my life," Danielle captioned a photo of the wedding.
In November 2019, news leaked that Danielle was expecting. A month later, she shared a photo of her growing baby bump alongside the following caption: "Can't wait to meet you."
In April 2020, Panabaker shared that she'd given birth and that the child was healthy.
"This was good but holding you in my arms is an indescribable feeling," she captioned a photo of herself cradling her baby bump. "Happy to announce that our baby was born and we are safe, happy, and healthy at home."
Danielle has refrained from sharing photos of her baby, but she has opened up about motherhood. Via a saved Instagram highlight titled MOM LIFE, she has shared snippets of her life as a mom.
In one video, she questioned where moms get the time to be on social media. In another post, she shared a story by Sophie Gilbert for The Atlantic titled 'Becoming a Parent During the Pandemic was the Hardest Thing I've Ever Done.'
After news of Danielle's pregnancy broke, some fans wondered whether it would affect her character's arch in The Flash. Danielle told ET that there was no plan for Caitlin to get pregnant:
"I don't think Caitlin is going to have a baby. I think the intention is sort of to ignore my rapidly growing size. It's been done before and I have complete faith that it will be done again, so hopefully it won't be too obvious."
---