Sidney Crosby (nicknamed Sid the Kid) is widely considered one of the greatest hockey players of all time. Crosby collected numerous awards during his time with the Rimouski Oceanic before the Pittsburgh Penguins picked him during the 2005 NHL Draft. Sidney delivered on his enormous potential by scoring 102 points in his rookie season.
He was captain of the team by the 2007-08 season. In the 2008-09 season, Sidney became the youngest captain in NHL history to win the Stanley Cup after leading the Penguins to victory against the Detroit Red Wings.
This piece will look at Sidney's secretive personal life. It will look at his upbringing, his love life, and his ties to rural Nova Scotia.
Sidney's dad was drafted into the NHL, but he didn't play a single game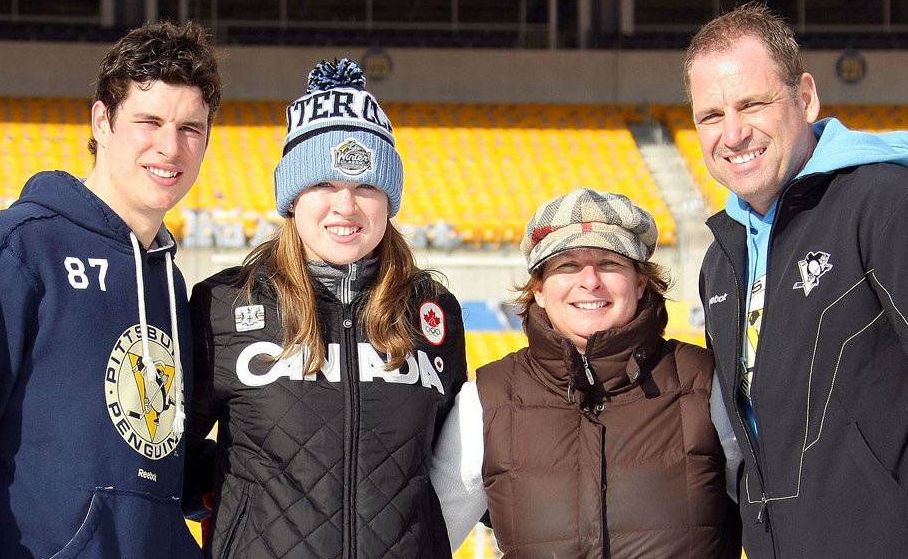 Sidney was born in Halifax, Nova Scotia, to Troy and Tina Crosby. He grew in Cole Harbour alongside his younger sister Taylor. Troy was a promising hockey player, and he played in the 1985 Memorial Cup. The Montreal Canadiens had drafted him in 1984, but he didn't play in the NFL.
Troy didn't get to play at the highest level, but he saw immense promise in Sidney when he started to play at the age of two. He practiced in the basement, shooting pucks at a net supported by the family dryer. Many shots hit the dryer, but Tina allowed Sidney to keep using it as long as it kept working. Sidney told USA Today:
"When I missed the net, I would hit the dryer on one side of the net. When I appeared on the Jay Leno show, he had me shoot at it, and everyone just assumed I shot pucks in it. I don't know how it survived because there were buttons off of it. As long as it kept working, I didn't get in any trouble. It was all dented up."
Sidney's mom came down the first few times his shots hit the dryer, but as time went on, she responded with a stamp on the floor upstairs every time she had the familiar clang. Troy instructed Sidney through his young career, and he is still supportive of the superstar Sidney has become. He didn't get to play in the NHL, but he got to experience its thrills through Sidney.
Sidney and his partner Kathy Leutner are rumored to be secretly married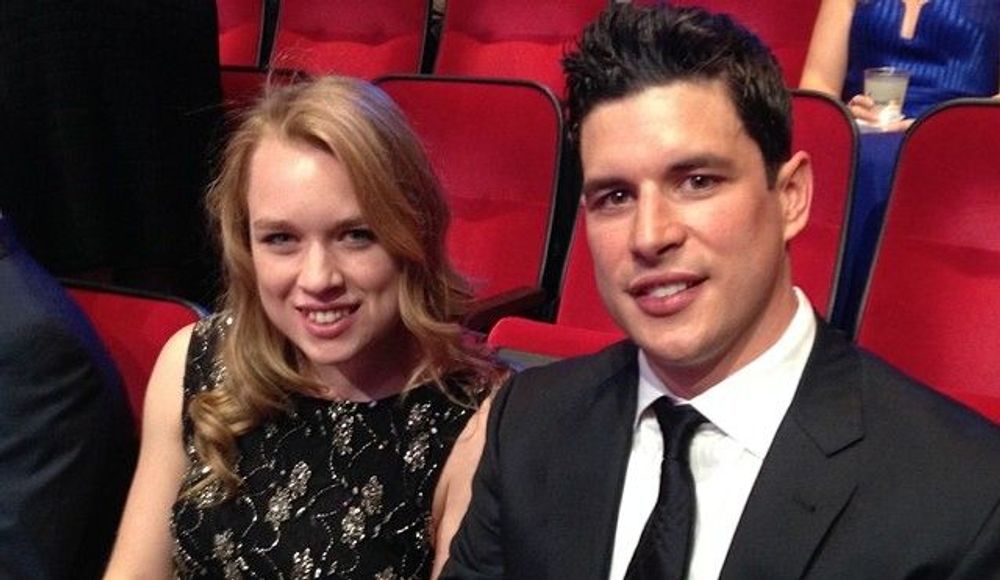 Sidney and Kathy Leutner met via mutual friends in 2008. They are rumored to have started their relationship at around the same time. The couple lives together in Nova Scotia, and there are reports claiming that they are secretly married.
However, the couple is yet to address this rumor. Sidney is very private about his love life and is inactive on social media. As a result, his marital status is unclear.
Kathy Leutner is a Virginia native born in December 1987. She was a struggling model when she met Sidney Crosby, but her association with the NHL star helped revamp her career. Kathy has worked with several international brands, including Abercrombie & Fitch.
Sidney maintains strong ties with his rural Nova Scotia home as it helps him stay grounded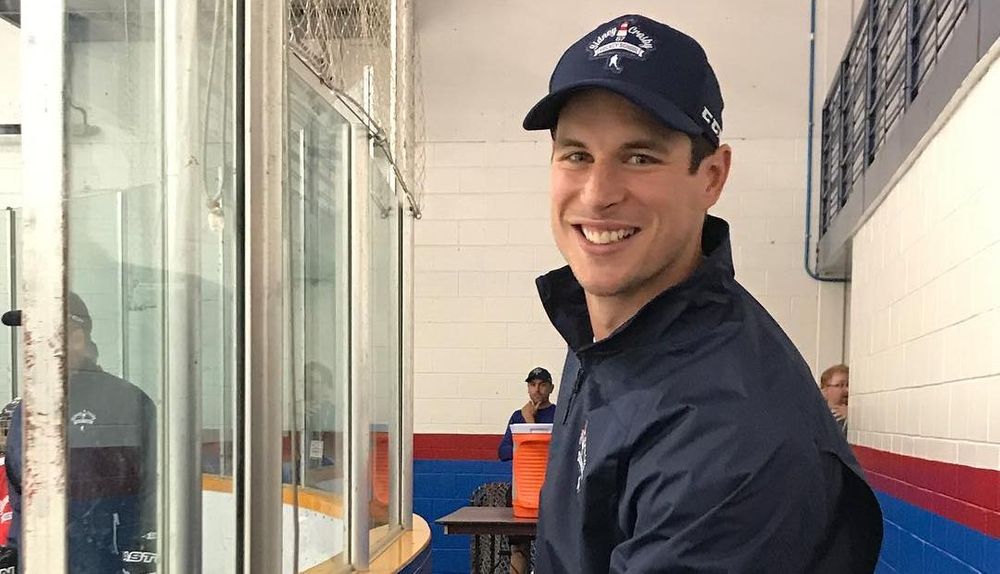 Sidney doesn't live the life of a typical sports star. He has no interest in flashy cars, trendy gadgets, or living the lavish lifestyles synonymous with top level athletes. Despite earning millions of dollars during his successful career, Sidney enjoys living a quiet life in his rural Nova Scotia home.
Crosby purchased the simple yet sophisticated home in 2006, and he spends time there whenever he isn't playing. "Being here definitely allows me to get away, be somewhere where I'm pretty comfortable, whether it be with surroundings or the people, that kind of thing," Crosby told TribLive. Crosby spends up to three months in rural Canada, but he doesn't forget hockey.
He has a playing area in his house, which he uses to stay sharp for the upcoming season. It would be easy for Crosby to hide out in his house for weeks at a time, but he gets out regularly to mingle with the townsfolk. He also organizes events for young kids to showcase their skills and learn how to play better. In 2015, he launched the Sidney Crosby Hockey School, an event that attracted 160 kids from all over the world.
Speaking to TribLive after the event Crosby said: "It meant a lot to me to have the hockey school, especially to have people come from different places, see Cole Harbour and experience what I did as a kid. It was really special." Crosby has etched his name in hockey's history books, and he wants to do more for the sport after he retires from active play. He continued:
"I don't know if I want to be involved in the NHL necessarily, but I'd like to be involved in hockey in some capacity. I don't think I would want to be a head coach. I don't think I would want to be a GM, at least as of today, but I'd want to be involved in hockey… I like the developmental side."
---