Who would have thought a simple, modest girl would become one of the world's greatest supermodels? Rosie Huntington-Whiteley is nothing less than the embodiment of stardom; not only in modeling but in life at large.
Having featured in over 20 authoritative publications and continually showcasing her modeling skills in meticulous galas all over the world, she has become the dream of any novice model.
But her career is not the only good thing about her life. Her partner, movie star Jason Statham, is notably one of the most bankable actors in Hollywood. Due to his proficiency, he has starred as the lead actor in most movies, with his film career generating over $1.5 billion in ticket sales.
The two look glamorous when attending red carpet events and celebrity shows, making it hard to see the 19-year age difference between them. All there is to see is the profound combination of brains, muscle, and beauty. Both Britons live in the US and have managed to grow their careers, while still making time for each other.
With that, let's take a closer look at the former Victoria Secret model in a bid to know some of her untold truths:
She was brought up in a noble family but had a rough childhood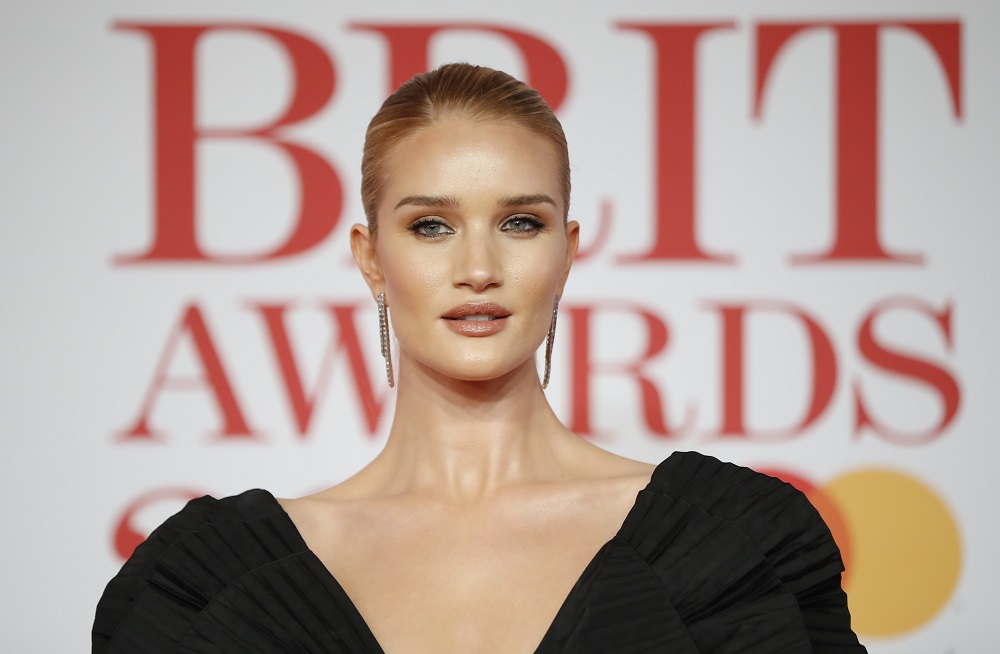 Though not much is relayed about her past, Rosie was born in a family that had ties to prominent people in Britain. A major contributor to this was her paternal grandfather, who was related to one of the earliest Knighted politicians, Sir Herbert Huntington-Whiteley. That's not all; her grandmother was the daughter of a renowned surgeon in the UK.
Regardless, her parents had humble careers, with his dad being a chartered surveyor and her mother a fitness instructor. Throughout her school life, Rosie cites she often fell victim to bullying, especially during her period at Tavistock college. This was mainly because of her lips which were said to be big.
In an interview, she admittedly says that other reasons why people picked on her were because she had a double-barrelled name, and a flat chest. As a result, most boys in her school would not go out with her. She only had one high school sweetheart whose identity is not known.
All the same, tables truly turn; Huntington is now making millions out of her looks and impressive figure.
She started modeling at the age of 15 years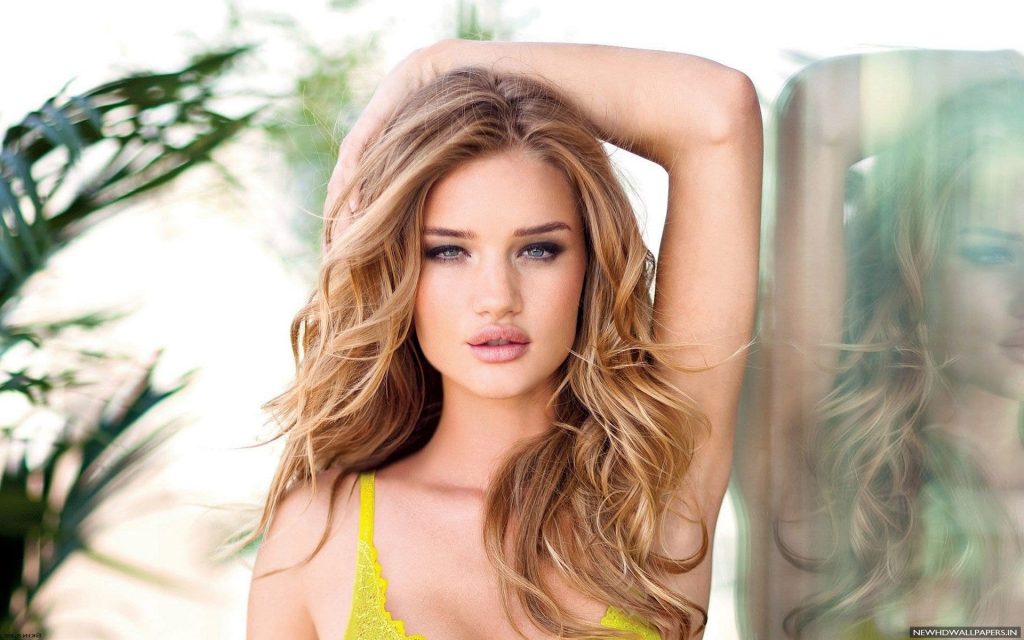 Due to her prior harassment and lack of any real friends, Rosie found solace in smoking, something which has affected her life. Fortunately, she stopped the chronic disorder later in 2012. The whole experience did not wear her down, rather it motivated her to give her life some meaning. She discovered and pursued her passion for modeling at the age of 15 years.
During her internship at a model agency based in London West End, she did her first modeling commercial for Levi's jeans. Her big break took place in 2004 when she did a shoot with Teen Vogue in New York. She went on to make her catwalk debut later in the year with then supermodel, Naomi Campbell (which was a big deal for any upcoming model)
It was only a matter of time before Rosie caught the eye of people with influence. In 2006, she joined the big league when she was signed by Victoria Secret– the giant lingerie brand. From then onwards, her life was all about catwalks in the brand's fashion shows.
In 2008, she got another major breakthrough by appearing on the cover of British Vogue, alongside other successful British models. She featured in advertisement campaigns later that year and even starred in a short film for Agent Provocateur Lingerie.
All this before the age of 22!
She was a Victoria Secret Angel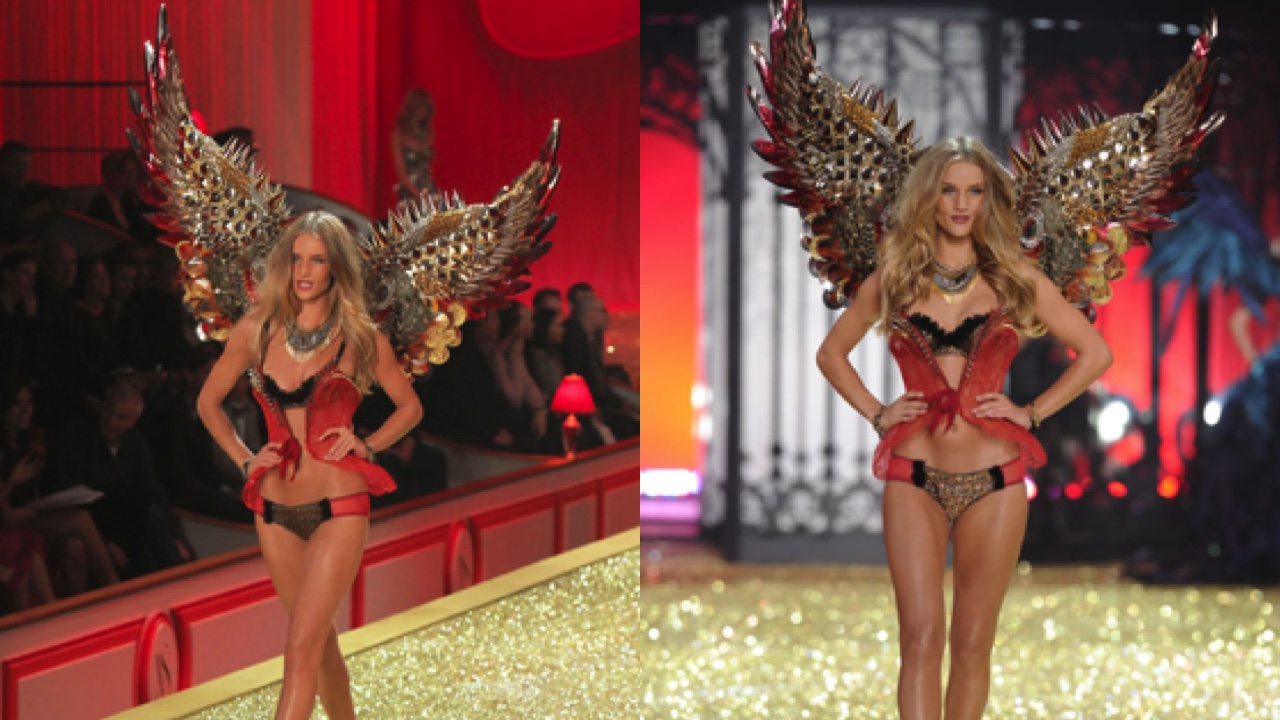 The 'Victoria Secret Angel' title is the highest rank in the modeling world. Without any shred of doubt, this appointment was the peak of Huntington's career. The coveted title is the epitome of modeling for anyone working with the brand. Whilst there is no specific criteria for becoming an Angel, few models get the opportunity to hold the title every year.
Being a model is completely different from being an Angel. Rosie, who held this title from 2010-2011 got a fatter paycheck and became the brand ambassador. Her celebrity life became busier by the day; From fashion shows in New York, magazine appearances, to advertisement campaigns with top fashion designers.
2011 was significantly her most successful year. After getting her first British Vogue solo cover, she was named the face of Burberry's perfume as well as ModelCo's face, an Australian brand that deals with cosmetics. Later on, the women Apparel brand- PAIGE, partnered with her and even named set of jeans after her.
There is no way we can exhaust Rosie's achievements. She has worked with Dolce and Gabbana, Versace, Tommy Hilfiger, Bloomingdale's, among many big brands in the fashion industry. A Supermodel indeed!
She is an actress as well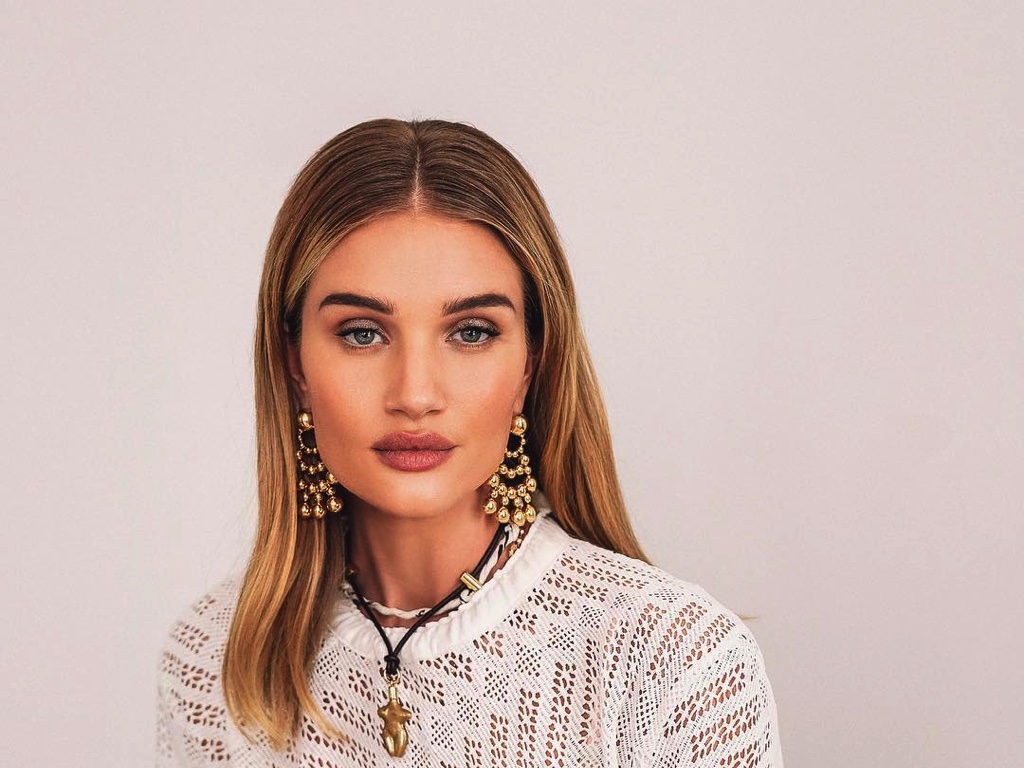 Being an award-winning model was not enough for Rosie Huntington. Though she never had self-esteem behind the camera, she gradually learned and gained what it took.
When growing up, Rosie aspired to be a makeup artist, which led to her love for fashion. As years went by, she felt a pull towards the film industry but never had the platform or opportunity to try it out.
One of the directors involved in the nerve-wracking Transformers movie was surprisingly among the people who worked with Huntington on advertisements. To cut the long story short, she ended up replacing Megan Fox and getting the female lead role in Transformers: Dark of the Moon.
At the end of it all, she delivered an excellent performance hence being named one of the breakout stars in 2011. Earlier on at the CinemaCon Awards, she scooped the 'Female Star of Tomorrow' award, proving to be multitalented and full of potential.
Although there were mixed reactions about her acting skills, she landed a second role in the 2015 movie Mad Max: Fury Road. She depicted one of the wives of the antagonist in the movie while wearing a prosthetic stomach to portray her pregnancy.
Compared to her husband's action-packed, top-grossing films, she has a long way to go as far as acting is concerned. Nevertheless, she has outdone most female models who have ventured into acting. It is also worth mentioning that her partner Statham, also tried modeling in the '90s, but never emerged as successful as Huntington.
She has a son with Statham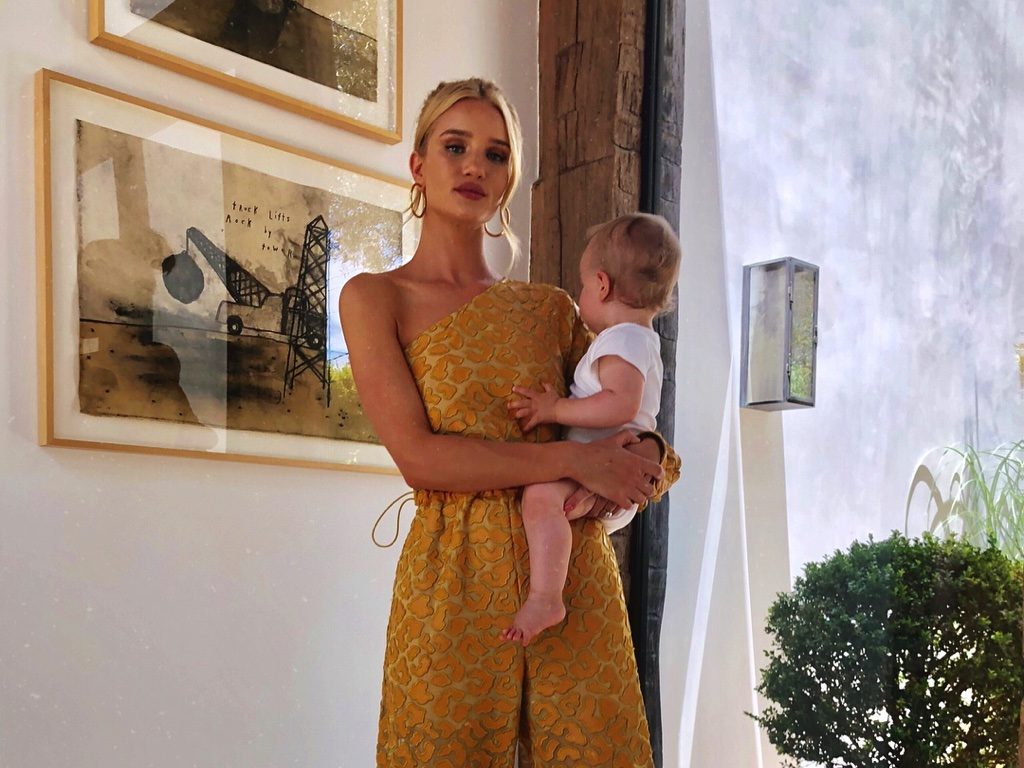 The shocking fact about these two lovebirds is that they have never had an official marriage, but are presumed to be husband and wife. This has not prevented them from nurturing their love. Despite the questions and much attention about them not getting married, they seem to be doing things at their own pace.
Having dated since 2010, the couple got engaged in 2016 but never relayed anything about getting married. They proved that their love was still ablaze by bringing a son into the world. Jack Oscar Statham was born in 2017, meaning they are bound to walk down the aisle someday soon.
After the birth of her son, Rosie had to put in some extra effort to reduce the baby fat in order to get back to shooting. All this time, she has displayed her gratitude and love for her family on Instagram.
A while ago, rumors emerged about a big wedding between them in their California home, but Rosie called them 'false claims'. According to her, they were just waiting for their son to grow up so that they could have a perfect wedding. We sure are excited and hopeful to see the two make things official after all this time.
She is an Icon to many and is fun to be around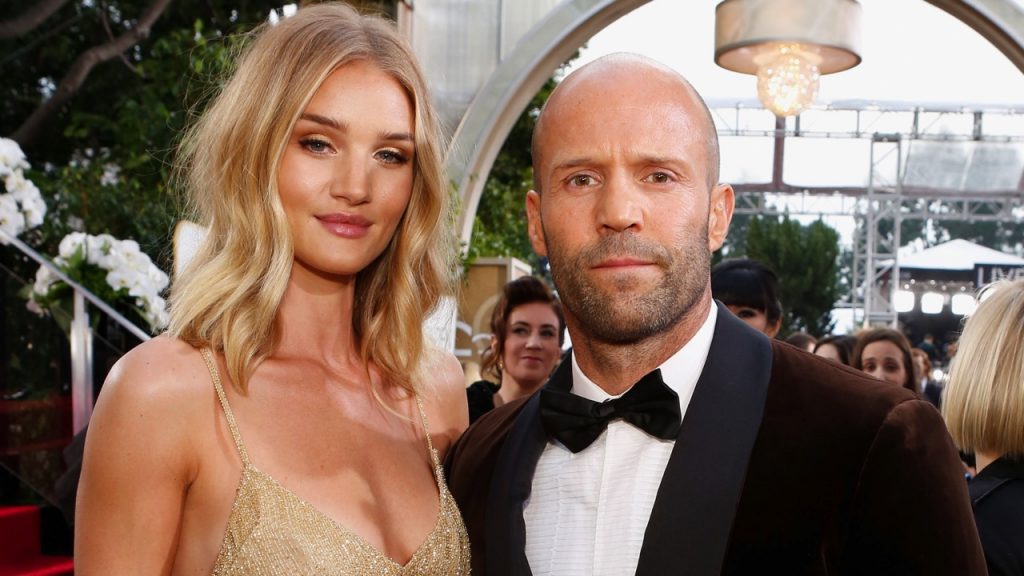 Miss Huntington, rather Mrs. Statham, has an astounding $30 million net-worth, mainly from her modeling career and fashion campaigns. Her better half, on the other hand, has assets amounting to $50 million.
Notwithstanding, she has become more of an inspiration than him. Fashion photographer John Rankin wrote a book about her- Ten Times Rosie. It describes her as iconic and being 'the model of the moment'. Other artists and celebrities have aired out how influential and 'quintessential' she has been over the years, stating how she has the potential of becoming larger than life.
Throughout interviews and shows such as the Jimmy Fallon show, she has portrayed a lively character and inspired people all over the world. It is no surprise that her younger brother Toby Huntington decided to pursue a career in modeling.
This is not the end for Rosie Huntington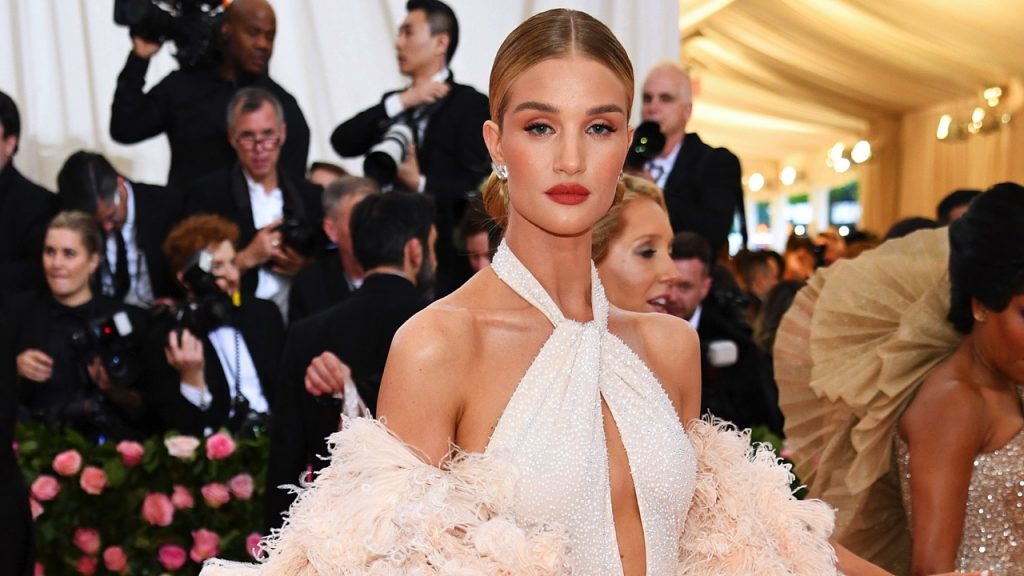 Though nothing big is happening in her life at the moment, she continues making appearances in big events such as the 2019 Met Gala and supporting Statham's' endeavors.
All these accomplishments make Rosie a pillar of strength and an example to many. At her tender age, there is definitely more in store for us to witness.
Also Read: Kathryn Boyd – The Untold Truth of Josh Brolin's Wife
---