There are special roles in Hollywood that mean a lot to people. These iconic roles mostly involve superheroes such as Superman or Spiderman. It takes a special actor to take on such a role. Horror film characters rarely fall under this category.
However, Bill Skarsgard has managed to turn a child-eating clown into a Hollywood legend. Skarsgard is an incredible actor with a bright future. His friendly and likable nature has also made him a fan favorite. This is the untold truth of Bill Skarsgard.
His brother and his father introduced him to acting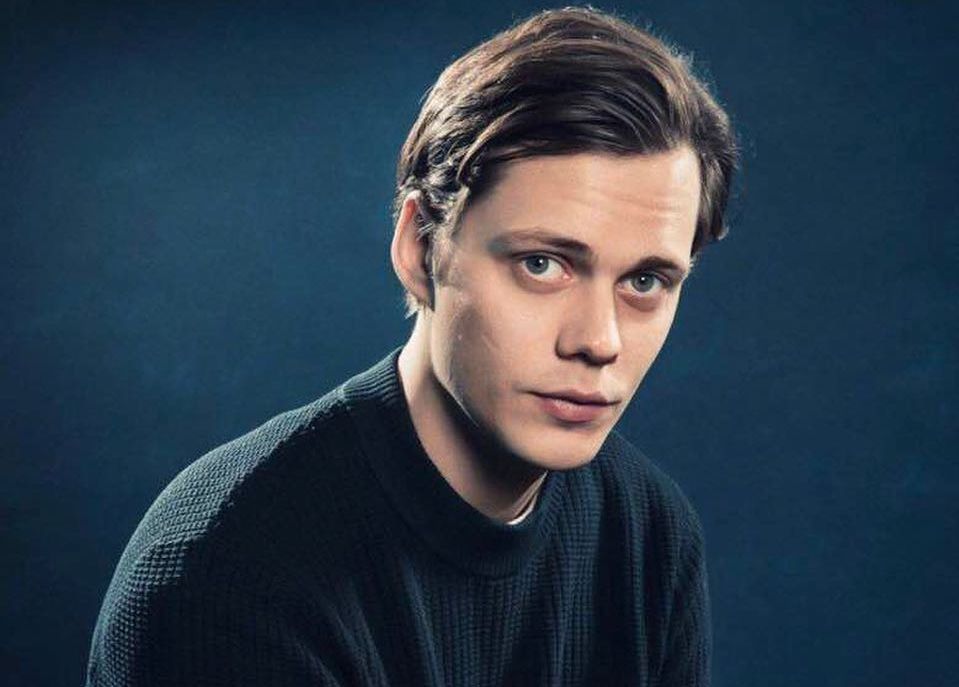 Bill was born in Sweden to actor Stellan Skarsgard and My Skarsgard. Bill grew up in a family of seven siblings with three of his brothers being actors. Stellan is a famous actor, and he has appeared in films such as The Girl With the Dragon Tattoo, Good Will Hunting, and The Avengers franchise.
Bill spent most of his youth moving from set to set with his father, and he played a big role in influencing Bill to become an actor. However, Bill gives the most credit to his brother, Alexander Skarsgard. Alexander is also a big Hollywood star appearing in films and shows such as Big Little Lies. His acting in Big Little Lies won him four major awards.
Bill's first role in a film came alongside his brother in White Water Fury. He credits his role in that film as being the most important one in his career. Alexander revealed in an interview with Interview Magazine that he felt like a father figure to Bill;
"…I do have a very vivid memory where you wrapped early one day, and they took you back to the hotel, and I had another scene. When I got back, you were just standing outside in the parking lot, waiting for me, and it broke my heart…for the first time, you and I went away together, and suddenly I wasn't just a big brother. I felt paternal."
He almost gave up on an acting career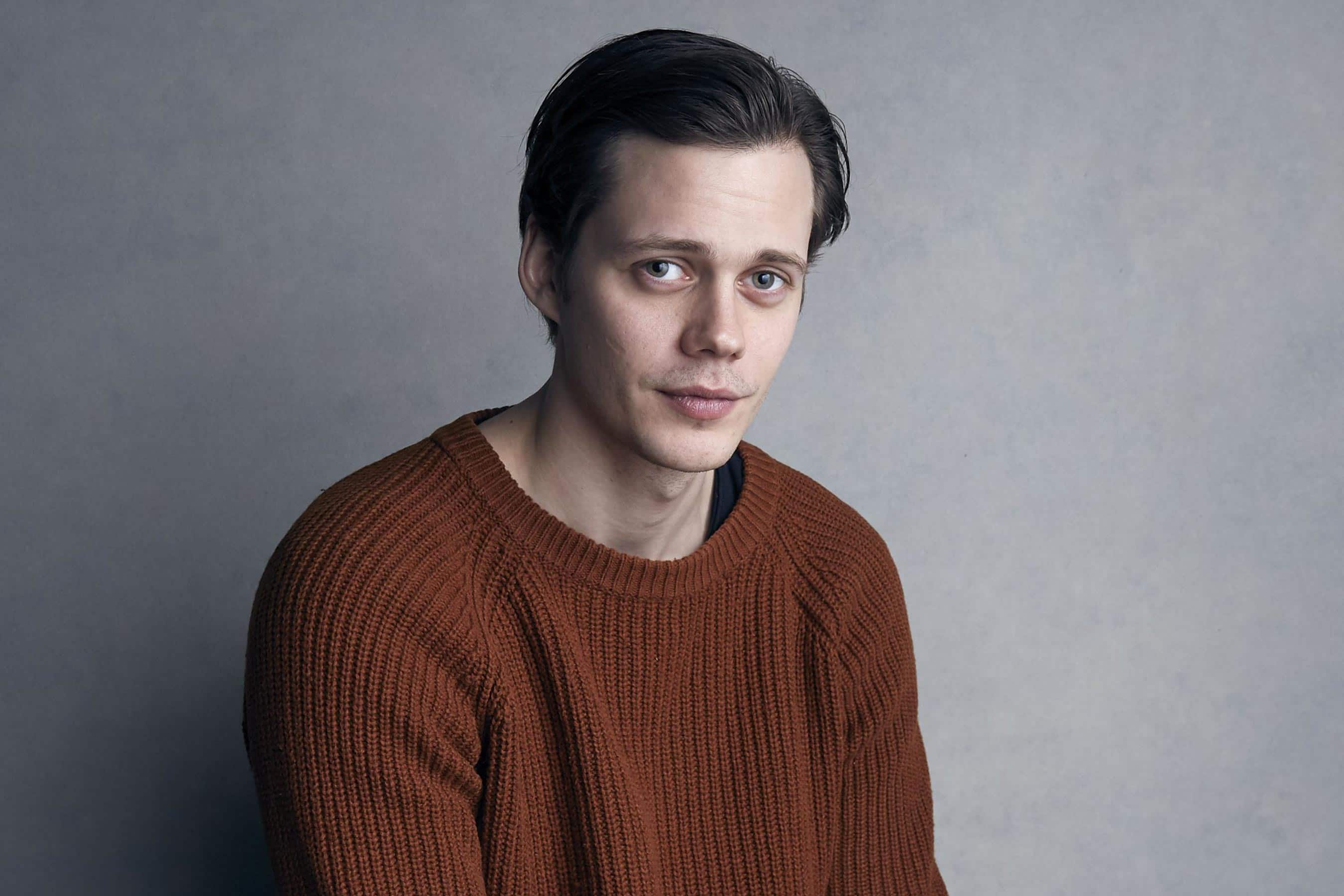 Despite being a talented actor and coming from a creative family, an acting career didn't appeal to Bill as he got older. Apart from his mother and one of his brothers, the rest of his family consists of authors, musicians, and artists.
After his appearance on White Water Fury, he landed a few roles in other films, but after a while, he developed a resistance for it. His brothers and his father were actors, and he didn't want to become the fourth actor in the family. Therefore, in high school, he decided to major in science.
He majored in science because it gave him a wide range of career options. He told Interview magazine;
"…but the reason I majored in science was because you could become a civil engineer, you could become a biologist, you could become a computer scientist – that was the point of it. I had no idea what I wanted to do."
However, he still participated in auditions, and he read scripts. Some of the scripts interested him, but he didn't like most of them. That was until he read a script for a Hannes Holmes film. He met up with Hannes at a movie premiere, and Bill told him that he wanted a role in the film. Bill told Interview magazine;
"…I went up to him and was like, 'I don't know what I need to do, but I need to be in your film.' Eventually, I landed the job, and that was something that I felt transcended whatever other people would think of me."
Bill didn't take the science route, but his mother and brother did. They are both doctors. He appreciates that he has members of his family who save lives. However, he feels the universe isn't fair to people like doctors who do very important jobs and get paid far less than actors.
He describes his role as Pennywise as the most intense role he has ever played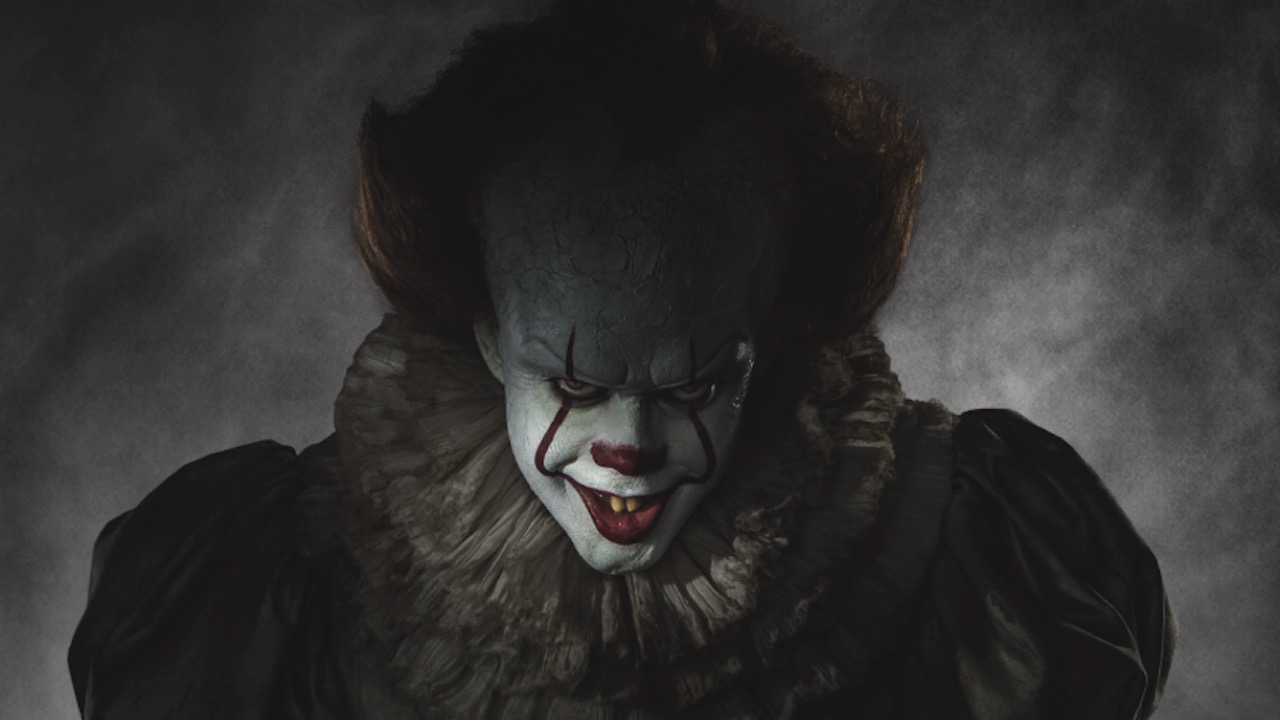 Stephen King introduced Pennywise to the world when he wrote the horror novel, It. Tim curry portrayed the role of Pennywise in the 1990 miniseries based on King's book. Curry received critical acclaim for his acting in the original miniseries.
Pennywise made a return to screens worldwide in 2017. Bill brilliantly portrayed the child-eating clown in the hit film. The role didn't come easily for Bill, and he had to take part in several auditions. In one of the auditions, he had to appear wearing clown makeup. He also had to perfect a clown laugh. He drove to the audition in his clown makeup while laughing hysterically in his car.
He told GQ that he wasn't afraid of what people would think;
"Because there's two ways to go about it: Either you cower in the awkwardness and humiliation of it all, or you really commit to staying in whatever the character is and using this absurdum in your favor."
Bill stayed in character, and he booked the job. However, nothing could prepare him for the intensity that came with portraying Pennywise. Firstly, getting all the makeup on took two and a half hours. Secondly, the acting was very intense. Bill describes Pennywise as the most intense role that he has ever had to do. He told The New York Times;
"Normally when you do a movie, you have those mundane days when it's like, 'Today is the scene where I get coffee' with this character, there were none of those. Everything I did took 100 percent of my energy. It is by far the most exhausting character I've ever done."
Bill portrayed the role of Pennywise perfectly. He managed to scare audiences, and some of the children that he was acting with. One of the children even burst into tears during one of the scenes. It became so intense for Bill that he began to see some sort of beauty in his character.
Fans and critics all agree that Bill gave us the best Pennywise performance that we could have hoped for.
The role of Pennywise gave him nightmares, but he reprised the role in It Chapter Two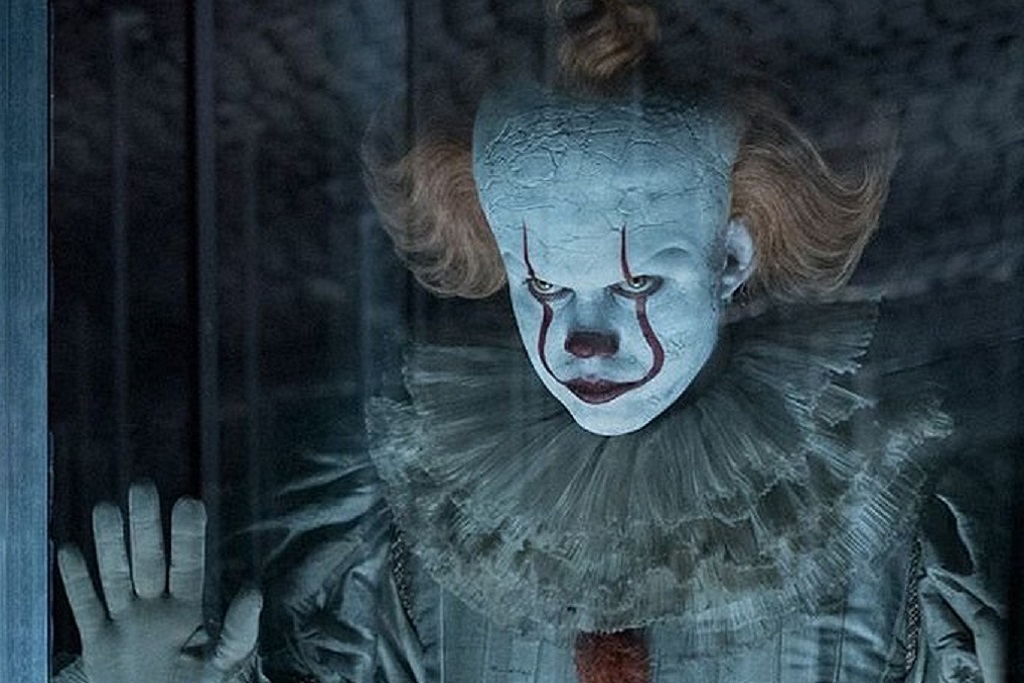 After concluding It, Bill moved back to Sweden to rid himself of the Pennywise character. Bill admitted that he had several nightmares involving Pennywise. However, after spending some time with his mom, he got rid of the evil clown. He told Entertainment Weekly that it felt like sort of an exorcism;
"It was a very quick shift of just feeling better, like, Oh my god, I'm relieved that I don't have to deal with the darkness of the character. I likened it to an exorcism – him exiting my body and getting rid of the Pennywise toxins."
However, he got the call back to feature in It Chapter Two. Despite his troubles with filming the first movie, he gladly accepted the invitation. According to Bill, it felt like he had never left the set. He told Collider;
"…I was surprised how much of the character was just there already. I instantly accessed him again, like it was yesterday that we wrapped the first one. It was just all there. So, the work and preparation and figuring out the character is almost intuitive, which is pretty cool. It's a very strange thing, but I'm trying to enjoy the ride, as much as I can."
Fans all around the world are hoping that Pennywise is just as terrifying as he was in It.
He is a horror/thriller specialist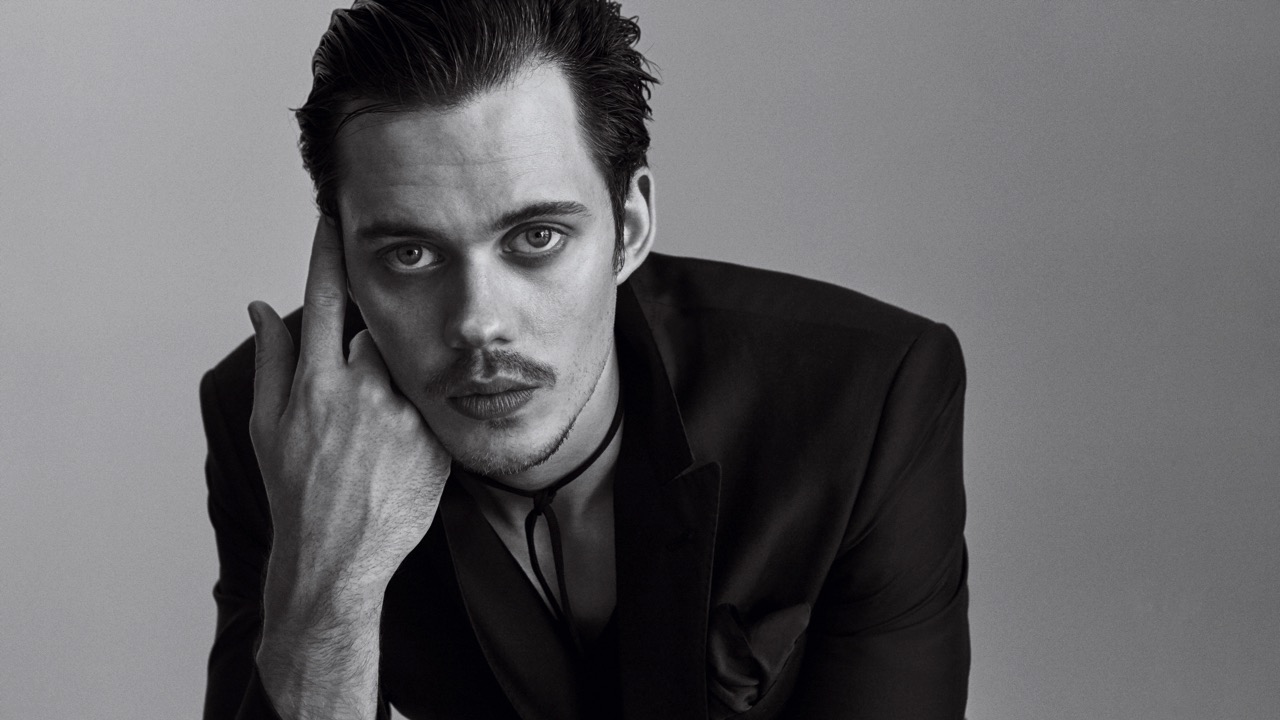 Even before appearing in It, it looked like Bill had found his acting niche in thriller shows and films. Most of his roles have been in thriller flicks. He has appeared in shows and films such as Hemlock Grove, Atomic Blonde, and Castle Rock. He is very good at acting out roles in such films and shows, but he has expressed a desire to diversify.
He doesn't want to be associated with only one kind of film. He wants to show the world that he can star in a variety of roles. He told Collider;
"I always want to keep going different things and be versatile. I've done these dark, really strange characters, back to back, and I want to do things and show other abilities, in different types of roles…Not that it would have to be dark, but I like when there's something strange and something that's intriguing to explore."
He doesn't have a permanent residence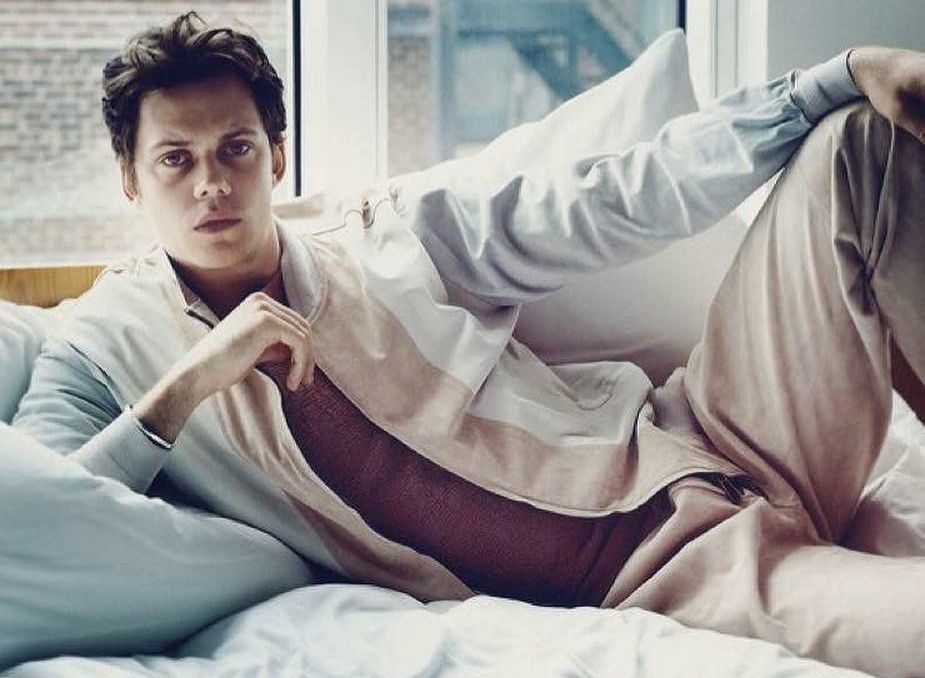 Due to his acting roles, Bill mostly finds himself in Los Angeles. However, he doesn't have a permanent residence there. He has been searching for a house or an apartment, but he doesn't like American architecture. He told GQ that he doesn't like the lighting in American homes;
"I find Americans so horribly bad at lighting. We're so deprived of light in the winter that Swedish people are experts at it – in Swedish houses everything is just very, very thought out, with a sort of warm comforting light. Americans don't have that sensibility whatsoever. It's trivial things like that."
Bill is still very attached to Sweden. He feels like a foreigner in the United States. He doesn't want to commit to living in a place where he doesn't feel attached. He talked to Interview Magazine about his attachment to Sweden;
"It's not about being proud of Sweden; it's just a sense of belonging. Even if you've lived in a place for a long time, those first formative years are going to be part of you forever, and it's something you can't replace."
However, he has grown tired of having no space of his own. He desires a place where he can call his home. His told Interview Magazine that he is looking for a cozy and renovated place in his native Sweden.
---