Justin Baldoni is a happy man at the moment. His career as an actor is on the up but, that wasn't the case about a decade ago. He had to turn his life around and, his wife, Emily Baldoni, was at the heart of it.
About eight years ago, Justin Baldoni's acting career involved making cameo appearances on soap operas and films such as Spring Break Shark Attack and House Bunny. Justin had hit rock bottom but, he resolved to get back up by starting a documentary series known as My Last Days.
The series featured the stories of people with terminal illnesses living out their last days. My Last Days cemented his status as a top actor and producer in Hollywood. He founded WayFarer entertainment based on the success of My Last Days. He then landed the lead role of Rafael Solano in CW's hit series Jane the Virgin.
Emily Baldoni served as Justin's motivator and support during his period of transformation. He was able to count on her support and love during this time. Emily and Justin have formed a seemingly unbreakable bond over the years.
Emily Baldoni is not quite as famous as Justin, and so most people don't know a lot about her. Keep reading to find out more about Emily Baldoni.
She had a dreamy wedding proposal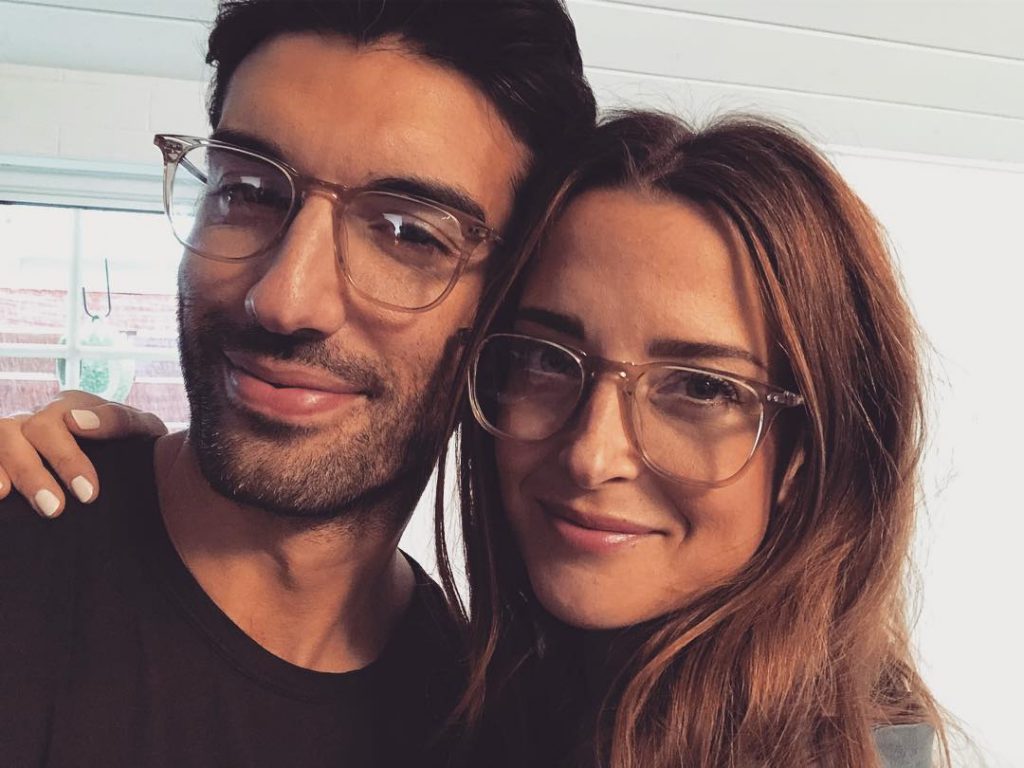 Most women dream of the perfect wedding proposal. Men, in turn, find over the top ways to fulfil their women's desires.
Justin chose the Blu Jam Café as the scene of his proposal. Justin and Emily had their first date at this café, and that is why Justin chose that location. He lit some candles at the café to give it a more romantic feel.
When Emily got the café, she didn't find Justin there. The staff ushered her to the allocated seat, and they brought a television monitor to her. Justin appeared on the screen and made it clear that he wanted to propose;
"I promise I'm not standing you up…Baby I love you so freaking much…I'm trying to propose. And you know, my mind being the way it is I could think of a million different ways that I want to do it. But all I know is that I want it to special and I want it to be romantic and I want to be something that you never forget."
What followed was a montage of set pieces, mock movie appearances, and musical numbers intended to show how much Justin loved Emily. The montage also featured a scene where Justin visited her father's gravesite to ask for Emily's hand in marriage. There were hidden camera's that showed Emily's reactions to the video, and she seemed pretty overwhelmed.
Justin appeared after the montage ended, and he went down on bended knee to ask for Emily's hand in marriage. Emily said yes, with tears streaming down her face in what was an emotional moment for the couple.
Justin made a video of the proposal, and it is available on YouTube. The couple released the video three months after their wedding after persistent pressure from friends. The video got a lot of mixed reactions. Some people thought that it was pretty romantic while some thought that it took too long. However, Emily and Justin didn't care at all. They found love in each other and, that is all that mattered.
They got married on July 27, 2013
After the out this world proposal, Emily and Justin got married in July 2013 in what was a small and intimate ceremony. The couple shared some heartwarming vows which they had prepared beforehand. Emily vowed to Justin;
"I love you, truly, madly, deeply…Grateful to have a man who will go above and beyond to comfort a friend…I will stand firm by your side, deeply appreciative to have a man who inspires me and the people around him to live life more fully…Where there is love, nothing is too much trouble."
Justin started his vows with by apologizing for his flaws. He then went on to say;
"With that apology also comes a promise…Emily for the rest of my life I will cherish you, appreciate you, I will listen to you, I will laugh with you, I will take care of you, I will honor you and I will respect you…Let's jump in; together…Forever."
It was a lovely moment for the couple in front of their friends and family. The couple is clearly in love, and it's easy to tell from their social media pages. On 27th July 2019, Emily shared an Instagram photo of the couple celebrating their 6th wedding anniversary;
"Two kids. Just married. 6 years ago. I had no idea we would squeeze in so much in six years but here we are, a million adventures, two children, and many grey hairs later. I LOVE YOU @justinbaldoni. You are my favorite person ever."
It has been a great six years for the happy couple. Justin doesn't shy away from praising his wife. She is his love and support and, he isn't afraid to show it. On July 27th, 2017, Justin shared a photo of the wedding on his Facebook page with the caption;
"The last four years have been the most amazing, challenging and beautiful years of my entire life and it's all thanks to this amazing woman right here. @emilybaldoni – Thank you for loving me unconditionally sweetheart. You are the most genuine, kind, and patient human…"
She is the loving mother of two kids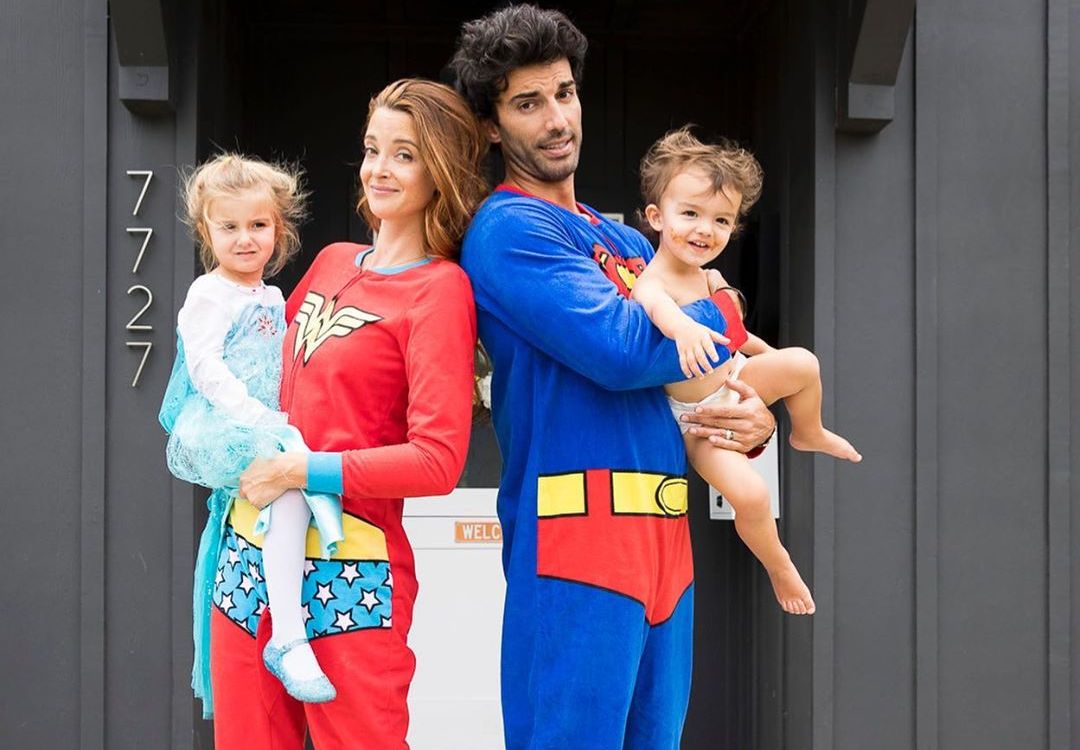 Six years of marriage have yielded two kids for Emily and Justin. Emily gave birth to Maiya in 2015, and she delivered Maxwell in 2017.
Emily had a pretty uneventful birth. She almost came out in the elevator on the way to the delivery room. However, Maiya's wasn't as easy. She took 35 hours to get out, which involved 5 hours of Emily pushing. Emily and Justin also decided to have a home birth, which meant they didn't use any drugs. Maxwell's birth was easier, but it was also a home birth.
Emily enjoys a close relationship with her children. She has filled her social media pages with adorable photos of the children. On 10th June, Emily shared a photo of her children on Instagram with the caption;
"Seeing their love for each other grow may just be the most extraordinary and breathtaking thing I've ever seen…"
No one is more appreciative of Emily's skills as a mother than Justin. On 28th June 2019, a day after Maiya's fourth birthday, Justin shared an Instagram photo of his family on Instagram with the caption;
"Thank you for bringing our children into this world, for your daily sacrifice, and for teaching me so much every day about what it looks like to love unconditionally."
Emily and Justin have busy schedules, but they share the responsibility of raising the kids. It is the reason why they are such a happy family.
She is an accomplished actor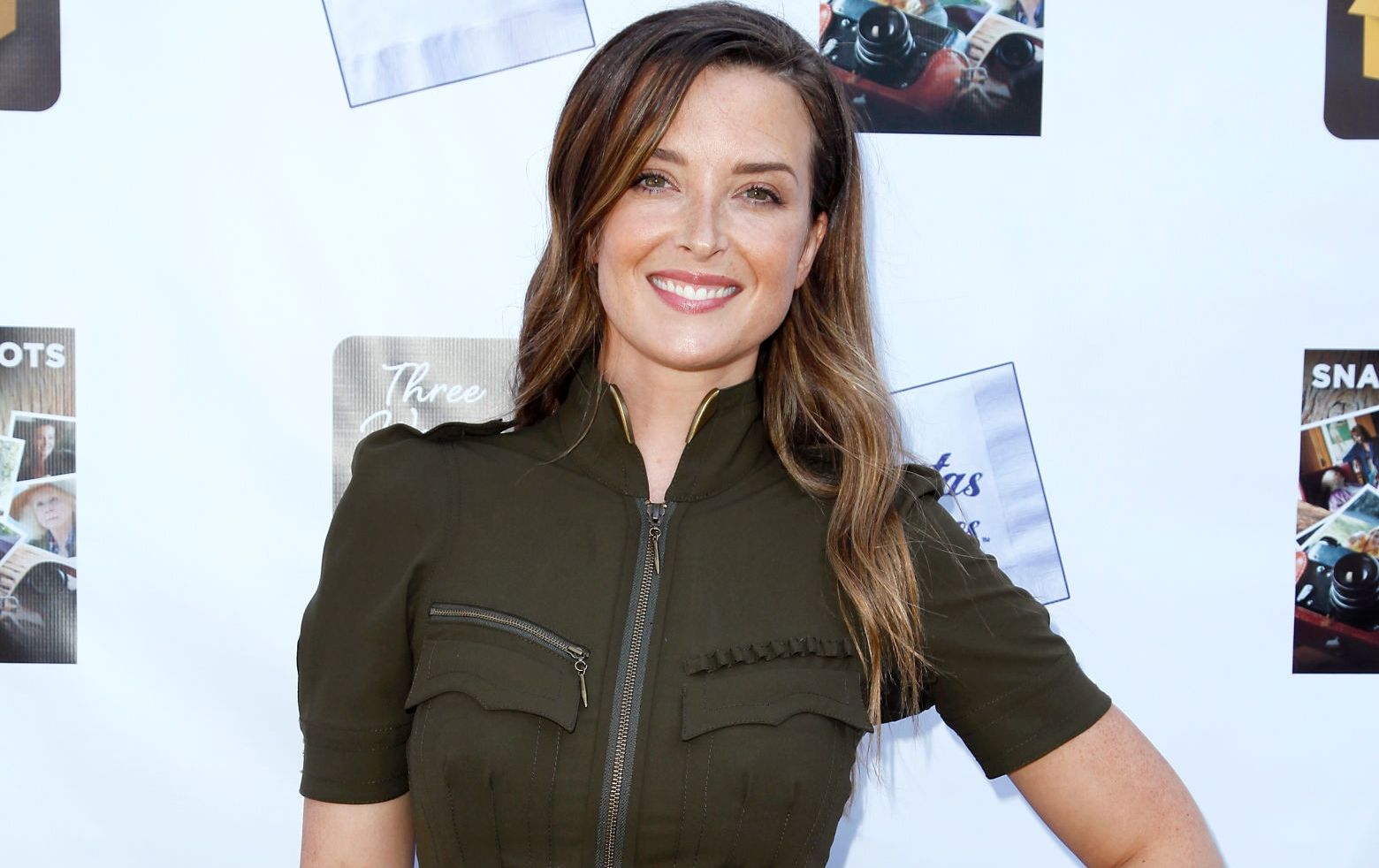 Justin may be the famous actor in the family, but Emily can also pull her weight on screen. Emily played a leading role in the 2013 movie, Coherence. She also has appearances in several TV series including Reckless, Mob City, Castle, Rules of Engagement, Rizzoli & Isles, and many more.
She works for charity
Emily is a pretty selfless woman, and she is concerned with the world's welfare. She regularly posts ways through which people can help others in the world. On 22nd September 2017, she used Instagram to encourage people to contribute to a Hurricane relief Fund organized by Blu Jam Café.
Her latest contribution to charity is linked to her role in the movie Five Feet Apart. She plays the role of Julie alongside Haley Lu Richardson and Cole Sprouse. The movie highlights the challenges of living with cystic fibrosis.
After the movie was released, the cast decided to influence people to donate towards cystic fibrosis research. On 19th March 2019, Emily posted a video on Instagram, showing various stars asking people to donate to cystic fibrosis research. She added the following caption to the video;
"…the reality of a terrible disease called #cysticfibrosis that effect approximately 70,000 people around the world. There is currently no cure for #cf, but the @cf_foundation is working to change that. You can help. Please Visit CFF.org to see how you can join the fight against CF."
She is a feminist
Emily believes in the power of women. She believes that women should use their feminine power to push boundaries in society. Justin and Emily have decided to raise their family using feminist ideals. For instance, they let Maiya choose what she wants to wear.
They want to teach her how to grow up making her own choices. Feminism is important to Emily, and Justin is more than happy to support her.
---