April Brown forms one half of the duo presenting Motel Makeover on Netflix. Brown and her BFF of nearly two decades take on motel renovations on Canada's Sauble Beach while battling the unforeseen effects of a global pandemic. Despite the challenges, the June Motel on Sauble Beach became an overwhelming hit with locals.
After graduating from Western University with a Bachelor of Managerial and Operational Studies, Brown had no plans of joining the hospitality industry. However, six years into working for a public relations company, Brown quit her job to co-found the Instagram-friendly June Motel in Prince Edward County.
This piece will look at April's parents, boyfriend, and journey from public relations expert to hospitality industry guru.
April's business-minded father instilled in her a love for entrepreneurship
April Brown was born on 20th June 1984 in Canada. She enjoyed growing up in the Calgary area of Canada. Brown told Travel and Style:
"I grew up in Calgary, so I'm a little biased towards the West Coast. In particular, I love the Okanagan area – wineries, lakes, and mountains; what's not to love about that?'"
Brown's parents encouraged her to pursue anything she wanted. "I really look up to them both," Sarah told Authority Magazine. "They worked really hard to build a life they wanted for themselves."
April's business-minded father, Ken Brown, instilled in her a passion for entrepreneurship. "My dad has owned his own business and taught me a lot about what it means to be an entrepreneur," April continued. "I think I certainly got that entrepreneurial spirit from him!"
Brown and her boyfriend are renovating their property in Prince Edward County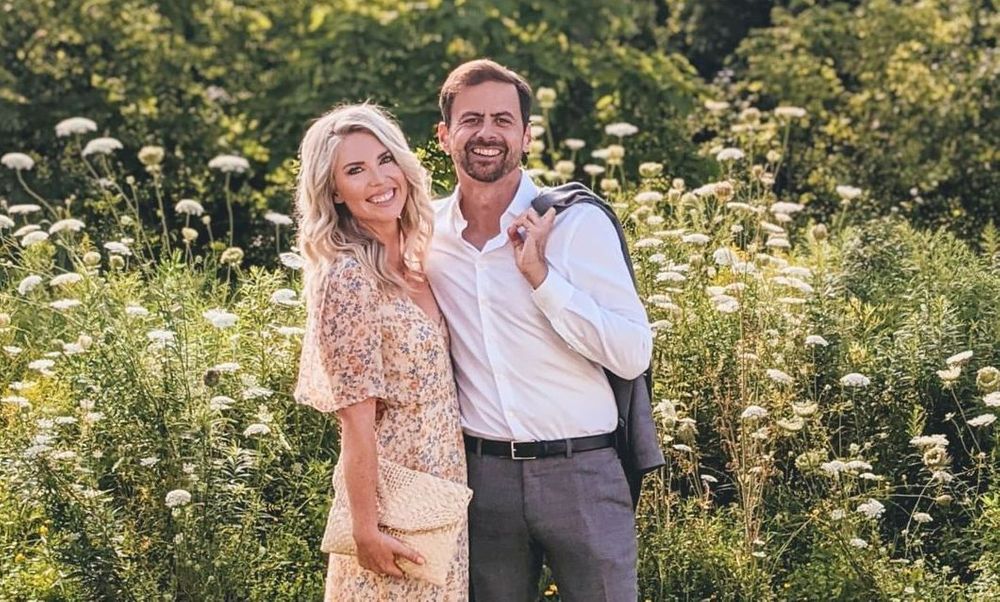 April Brown is dating her long-term boyfriend, Ingo Rauth. Ingo became a permanent Canadian citizen in August 2019 and is a professor in Professional Development at IE Business School. He also holds a Ph.D. in Innovation Management and Design and is a career transition coach.
Brown and Ingo share plenty in common, including love for adventure. On 18th January 2020, Ingo shared an Instagram photo of himself atop Camelback mountain. He attached the following caption:
"Morning hike/ rock climb with @aprilkbrown up Camelback Mountain – great view and track which reminded me of my childhood, climbing trees and using all fours to make it up a hill."
"Personally, I think we killed it," April commented.
April and Ingo are currently renovating their property in Prince Edward County.
April approached the first June Motel project as a side hustle, but it soon became her full-time job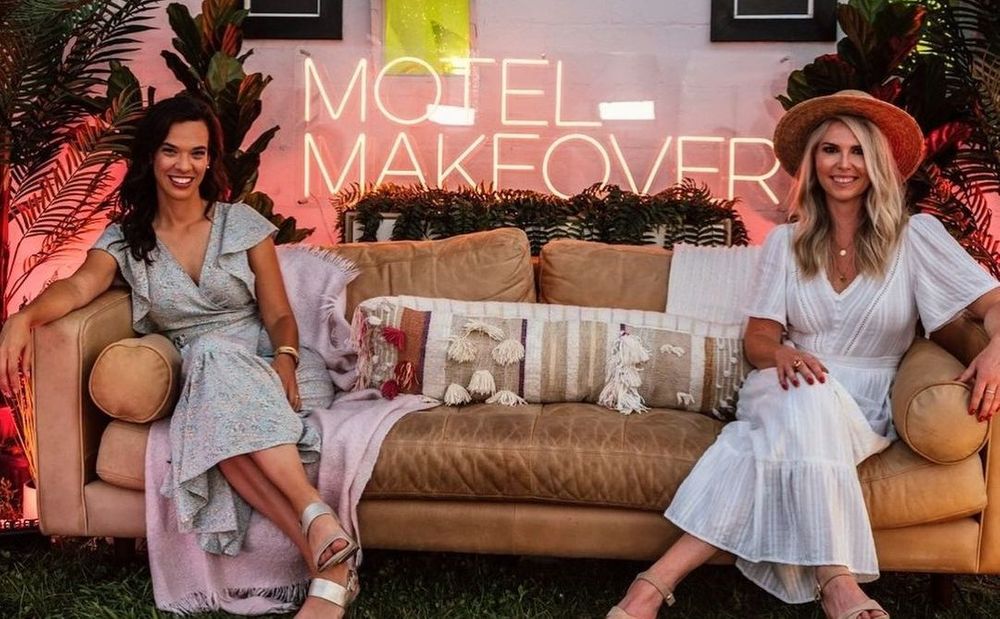 April and her partner Sarah Sklash saw the opportunity for a successful motel venture after hosting a wine party at the Sportsman Motel. They saw potential in creating a motel for millennials in an area rapidly becoming a tourism hotspot.
Intending to run the motel as a side-hustle, the pair purchased the property. They run the motel under its previous name for a summer before they started renovating it. April told Authority Magazine:
"What's funny is that this was supposed to be a side hustle, but it quickly turned into the biggest, full-time project both of us had ever undertaken. We spent the first summer operating the motel to learn the ins and outs first hand, before we made any changes. It was stressful but gave us the space to make mistakes without harming our own brand and it taught us so much about what was to come."
Brown embarked on a renovation project with no background in interior design. Furthermore, she had to tackle the enormous project with a limited budget. Brown and Sarah did plenty of the work to minimize their spending in labor.
They also relied on friends, family, and connections from their previous jobs to help build The June Motel. Brown talked to Refinery29 about the first June Motel:
"Coming from a marketing and PR background, I felt like, as entrepreneurs, we had a bit of an upper hand in the sense that we had great immediate relationships to bring into our business. We had influencer connections, and a lot of knowledge and those relationships that I had built in my previous career certainly helped launch The June five years ago."
April and Sarah completed their project in early May 2017 and opened The June Motel on 5th May 2017. The now full-time moteliers were taken aback by the June Motel's overwhelmingly positive reception from the public. Brown told Authority Magazine:
"Most importantly, however, it was validation that all the hard work, the literal sweat and tears we put into the first property, could pay off. It also validated that going with our instincts and being true to our vision would resonate with our audience."
April feared that she would lose her home and first June project due to the coronavirus pandemic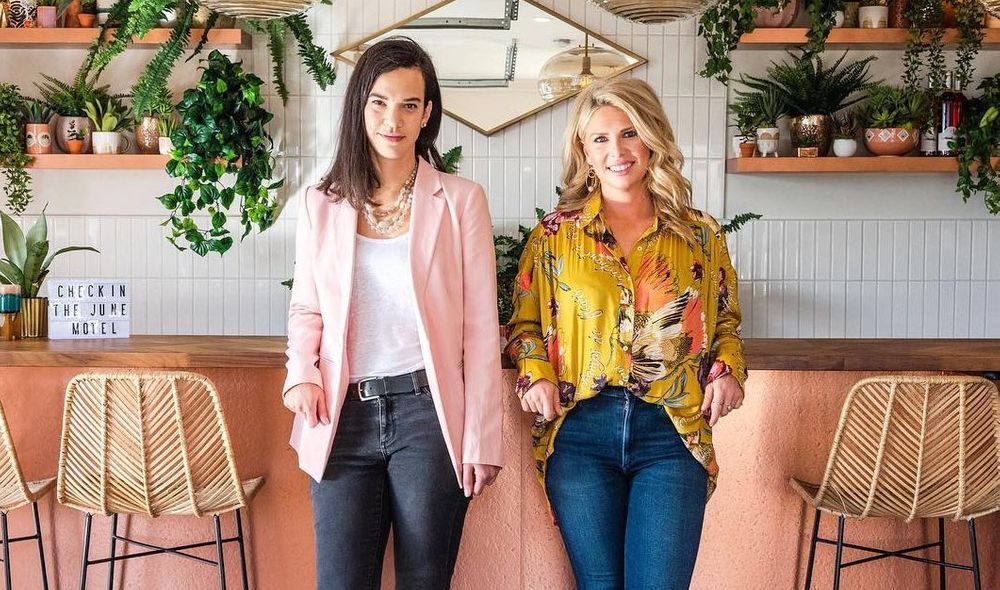 One of the first challenges April had to overcome was dealing with negative comments posted on the internet. "I used to get really wound up every time I saw a negative comment, but now I've realized that sometimes there's some truth in reviews and sometimes people are just haters," she told Authority Magazine.
After running the Prince Edward County June Motel for a couple of years, April and Sarah felt ready to expand. They chose a property on Sauble Beach after practicing 'slow travel' – a term coined by April referencing a prolonged stay in a travel destination 'to get a comprehensive taste for the environment and the people.' April told Yahoo:
"We fell in love with Sauble the very first time we ever came here. We lived in flip flops all day long, all night long, the sunsets on the beach are some of the best sunsets we've seen in the world and there's just a really laid back, like retro beach town vibe to this place that really won us over."
April and Sarah took on a project with more rooms than their first property, a swimming pool, and a restaurant. They had more money for renovations, but it needed expert management to fit the bigger project.
The coronavirus pandemic presented an unforeseen crisis for April and Sarah. The pair had leveraged their homes and first June Motel to secure funding for the new project. If they stopped, they risked losing all that they had built for the past five years. Brown told Fashion Magazine:
"[During] that whole period of lockdown, there were almost daily conversations of, 'What are our options? How are we going to move forward? Do we have money? Are we going to run out of money?' And that was like the scariest moment probably of our lives – definitely of our career."
Therefore, the pair and the renovation's project manager pressed on. Getting wood and labor proved to be a massive challenge. However, despite all the obstacles, the Sauble beach branch of The June Motel opened just two months after the scheduled open date. April told Refinery29:
"You couldn't get lumber, and we had this half-built wooden pool deck a week before opening and there was no pool. So it was a really, really stressful summer. We felt like we were fighting an uphill battle every single day but not getting anywhere. In the end, it all came together. Magically, somehow we pulled it off. We opened and had this amazing grand opening weekend."
Renovating the Sauble Beach location was a unique experience due to the TV cameras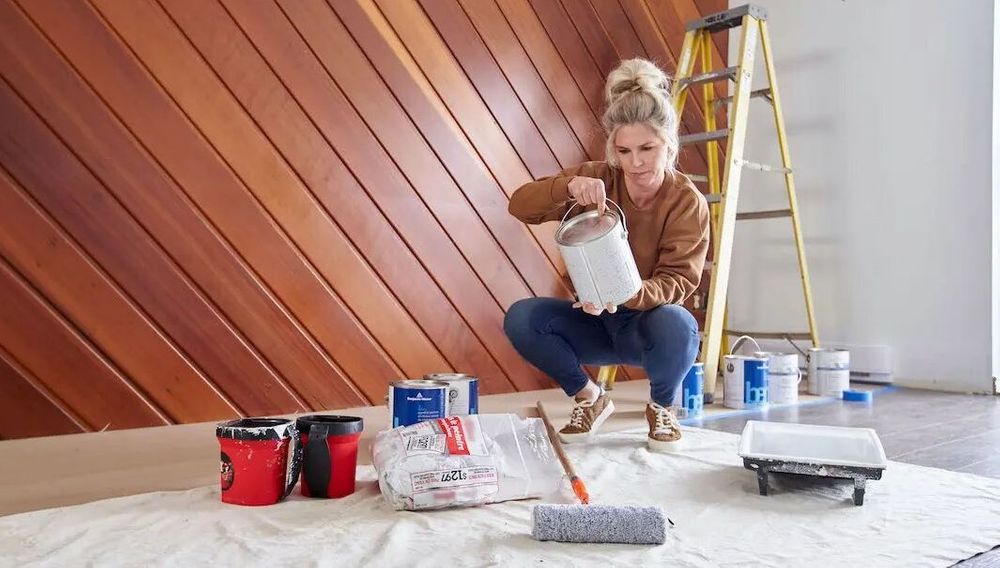 For April and Sarah, renovating the Sauble Beach location was a unique experience as they had a television crew documenting it. The situation became more unique after the coronavirus pandemic hit.
"There were a lot of firsts that we had to tackle on this project alone, and that would have been a challenge in itself," Brown told Fashion Magazine. "But then you layer on a camera crew following you around every day, and then you layer on a global pandemic."
The show introduced us to the term 'junifying,' which means 'taking a basic space and finding this high-low mix of ways to just make it pop and make it fun.' It involves paint, wallpaper, vintage pieces, and plants.
Brown recommends a dash of neon to achieve true 'Junification.' April and Sarah's unique style has made the June Motel a hit on Instagram, which has evolved into a valuable advertising tool for the motel.
Sauble Beach presented Brown with the opportunity to work with fellow female entrepreneurs – something she enjoys doing. Brown told Yahoo:
"What we really loved in Sauble was we had met a few other female entrepreneurs, one who owns The Wellness Refinery, another who owns a cool, trendy taco bus, and I think seeing, one, that there's some young, fresh energy and a place that is kind of about to change and grow is really promising to us."
Brown's secret to success is determination in the face of adversity. She also advises that one be ready to seek help and inspiration from other people. The entrepreneur told Authority Magazine:
"I would like to inspire people to go after their wildest dreams and put all that they have into their projects. There truly are no limits if you have your mind and your heart set on a goal. There will be some obstacles along the way, but that's part of the process and growth."
Also Read: Is Sarah Sklash transgender? A Closer look at Sarah's sexuality, parents and her transformation
---