On June 16, 2019, Euphoria, a provocative and controversial new television premiered on HBO. This show purports to depict the lives of at least some teenagers today. It depicts a world in which sex, drugs, and nude pictures are normal everyday occurrences. The content of Euphoria is often dark and graphic, but the cinematography is excellent.
The star of Euphoria is the former Disney Channel star, Zendaya. She plays the 17-year-old Rue, who is struggling with drug addiction.
The reviews of Euphoria have been mostly positive, despite its controversial nature. It has received a score of 80% on Rotten Tomatoes. On the other hand, it has sparked quite a bit of discussion regarding Generation Z and the current generation gap. Many parents are horrified, and at least some teens are saying that this is a fairly accurate depiction of their experience. There are other teens, however, that say that Euphoria misrepresents them.
Although Euphoria is a show that is very much a product of 2019, there have been decades of shows dealing with the problems of being a teenager. Below are some shows like Euphoria throughout the decades.
My So-Called Life (1994)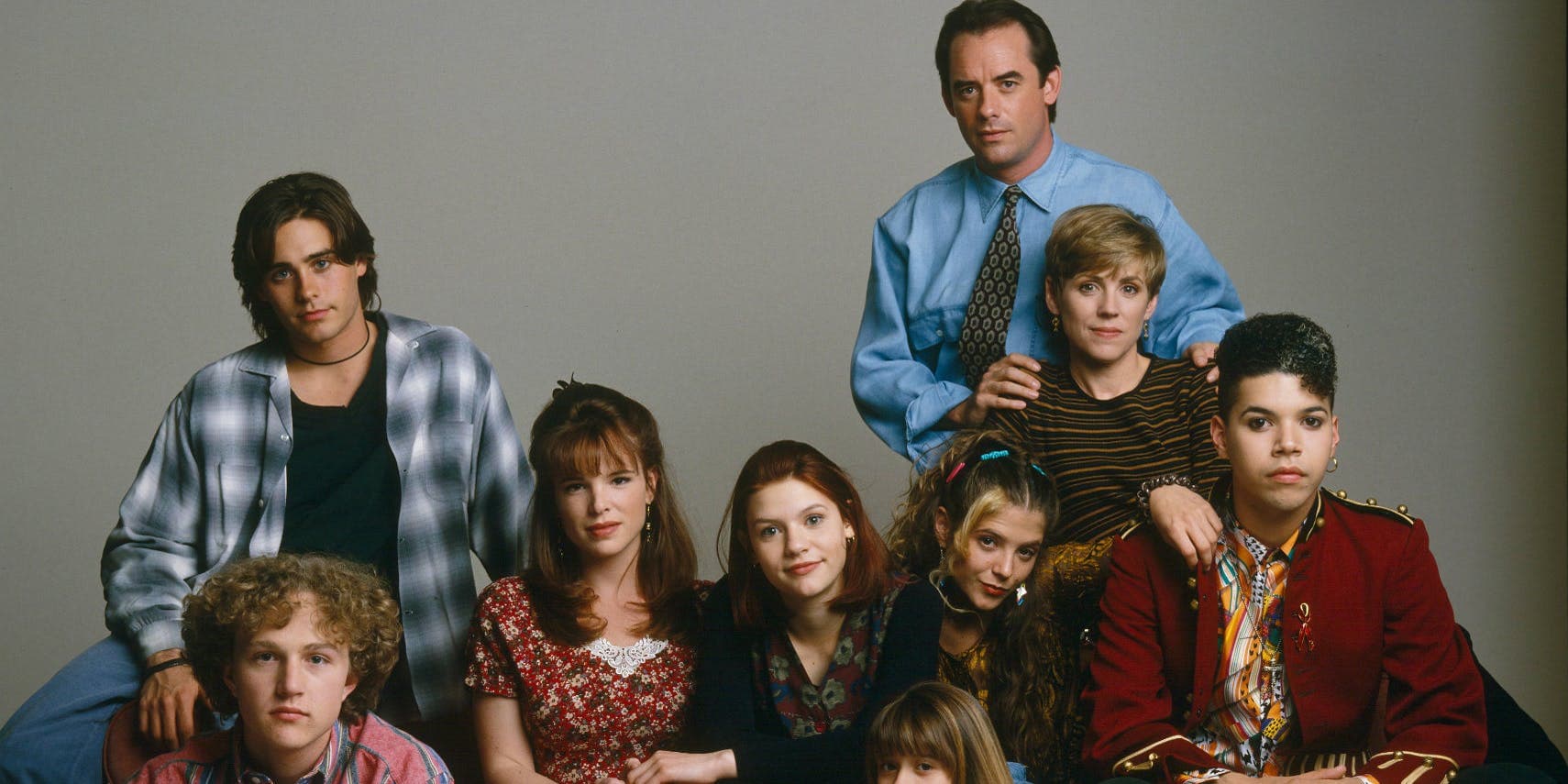 There is a direct reference to My So-Called Life in Euphoria, in which it is treated as almost quaint in comparison to teenage life in the present. This show depicted the difficulties of teenagers in the mid-1990s, who were either late Gen-Xers or early Millennials, depending on where you choose to draw the line.
My So-Called Life stars Claire Danes, played by Angela Chase, who is a 15-year-old sophomore in Pennsylvania as she is trying to assert her identity. This show depicts many social issues of the mid-1990s including child abuse, homophobia, teen alcoholism, school violence, and drug use.
My So-Called Life received amazing reviews with an aggregate score on Rotten Tomatoes of 100%. There was only one season of this series, and it is available for streaming on Hulu. It is also available to watch for free on abc.go.com, or you can purchase episodes or entire seasons from Amazon Prime Video, iTunes, Vudu, or YouTube.
Skins (2007-2013)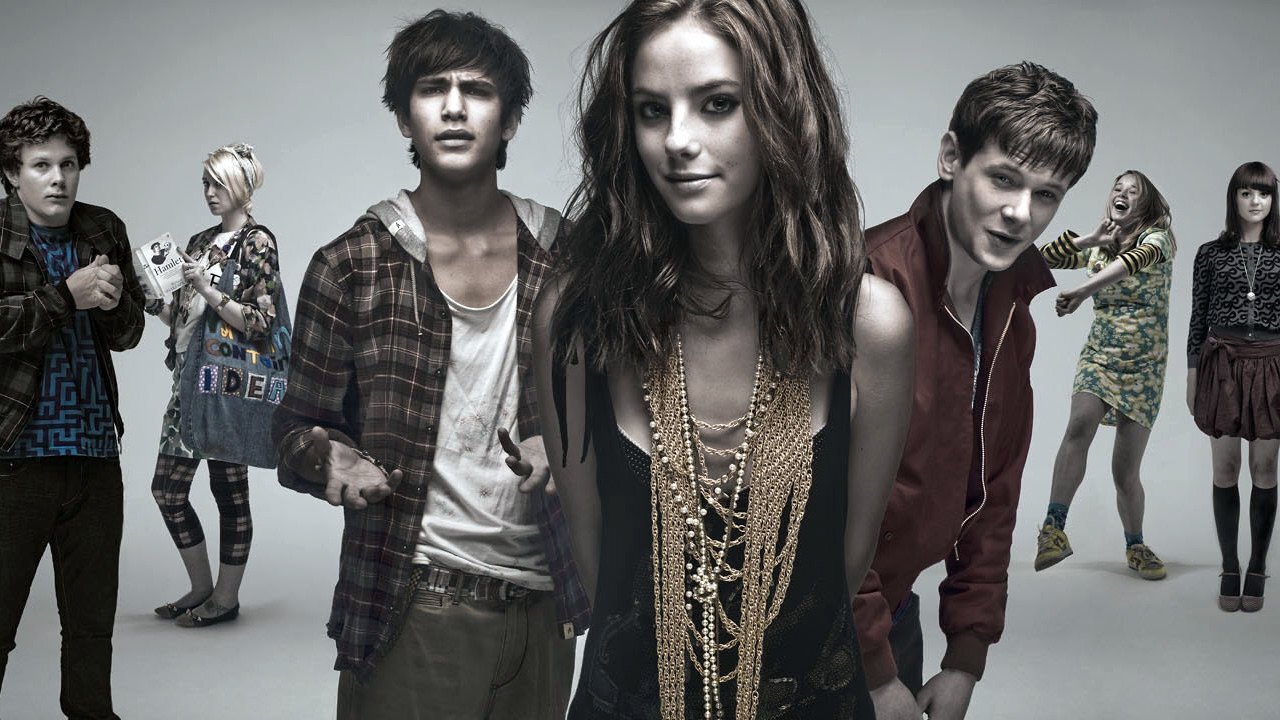 In between My So-Called Life and Euphoria, there was Skins. Like both of these shows, Skins deals with the lives of teenagers who are dealing with drugs, sex, and relationship issues. This show is set in Bristol in South West England. The name of the show comes from cigarette rolling papers, which are called "skins."
Each episode of Skins focuses on a particular character. There were 7 seasons. Unlike most television series, Skins replaced its cast every couple of years, creating 3 "generations" of cast members.
All 7 volumes of Skins are available for streaming on Netflix. They are also available for purchase on iTunes.
13 Reasons Why (2017 and ongoing)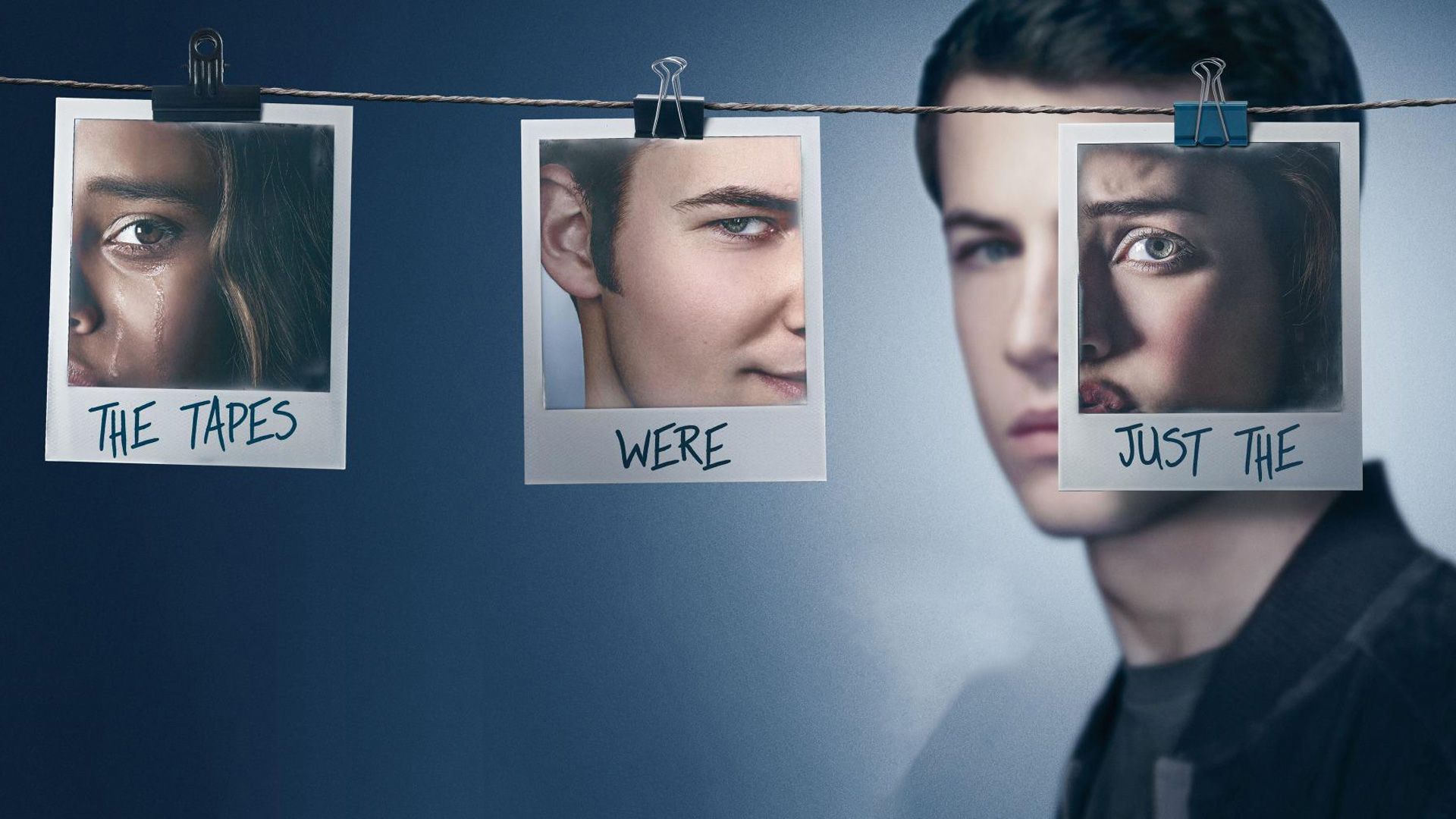 Another current controversial show about modern teenagers is 13 Reasons Why. This show specifically addresses the issue of teen suicide. This show centers around a 17-year-old named Clay Jensen, played by Dylan Minnette, whose close friend and unrequired love committed suicide.
13 Reasons Why is a Netflix Original series, and there are currently two seasons available for streaming. The first season received very good reviews, with an aggregate score on Rotten Tomatoes of 79%. The second season only received 25%, however. It has been announced that there is to be a third season, which will come out at some time in 2019.
Some places have reported an increase in teen suicide and self-harming behaviors since this show came out. In response, Netflix has placed strong advisory warnings prior to episodes 1, 12, and 13.
Less Than Zero (1987)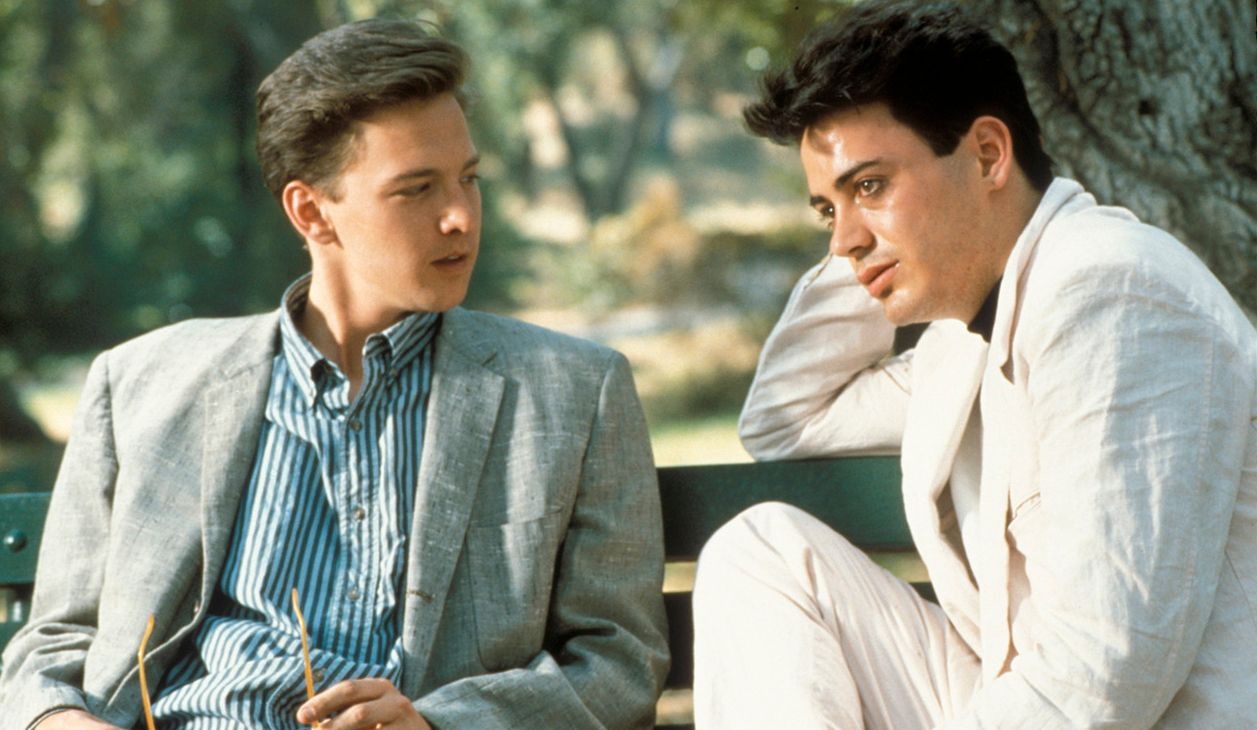 Less Than Zero is a movie from the 1980s that is not technically about teenagers, but it does deal with difficult issues faced by young people at that time. The main character, Clay Easton, played by Andrew McCarthy, is a college freshman who returns home for Christmas and finds out that his high school girlfriend, Blair, played by Jami Gertz, has become addicted to cocaine and is sleeping with his high school best friend, Julian Wells, who is played by Robert Downey Jr. Julian also has an addiction and is forced into prostitution.
This movie is very loosely based on the novel of the same name written by Bret Easton Ellis. It got mixed reviews with an aggregate score on Rotten Tomatoes of 52%.
Less Than Zero is available for streaming on Hulu.
Glee (2009-2015)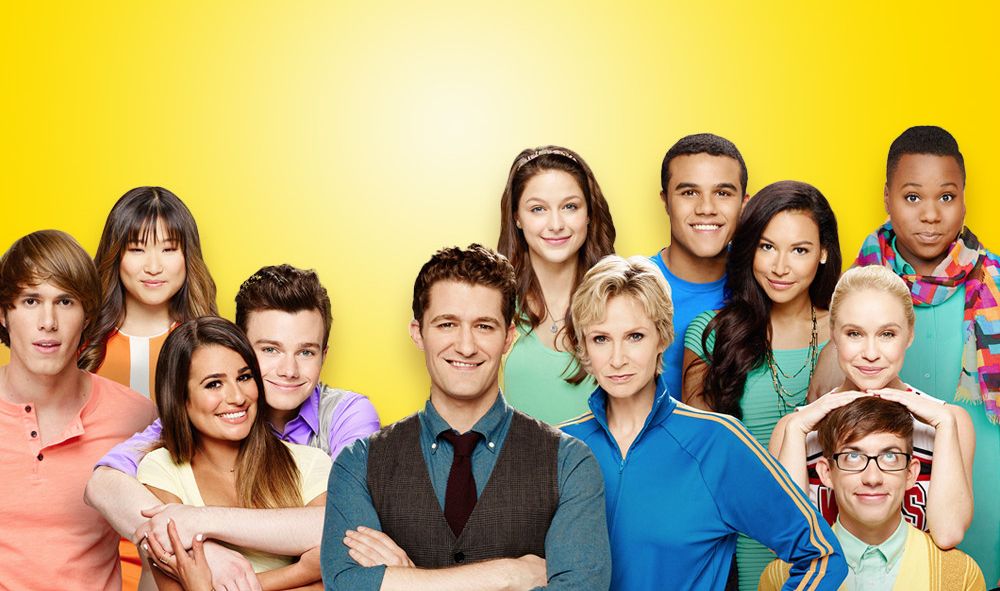 If you want to see a more light-hearted and upbeat show that deals with the difficult issues of being a teenager in modern times, often set to music, you might want to consider Glee. This series centers around the high school show choir, or glee club, of William McKinley High School in Lima, Ohio.
There were six seasons of Glee following students from high school to graduation and beyond, and it gained a bit of a cult following. The Tomatometer scores from each of the seasons ranged from 40% for the 5th season to 88% for the 1st season.
One of the stars of Glee, Cory Monteith, who played glee club member, Finn Hudson, died of an overdose on July 13, 2013, in between the fourth and fifth seasons. Episode 3 of Season 5 was a tribute to his character, who died in the series.
All six seasons of Glee are available for streaming on Netflix. They are also available for purchase on Amazon Prime Video, iTunes, YouTube, Google Play, and Vudu.
Carrie (1976)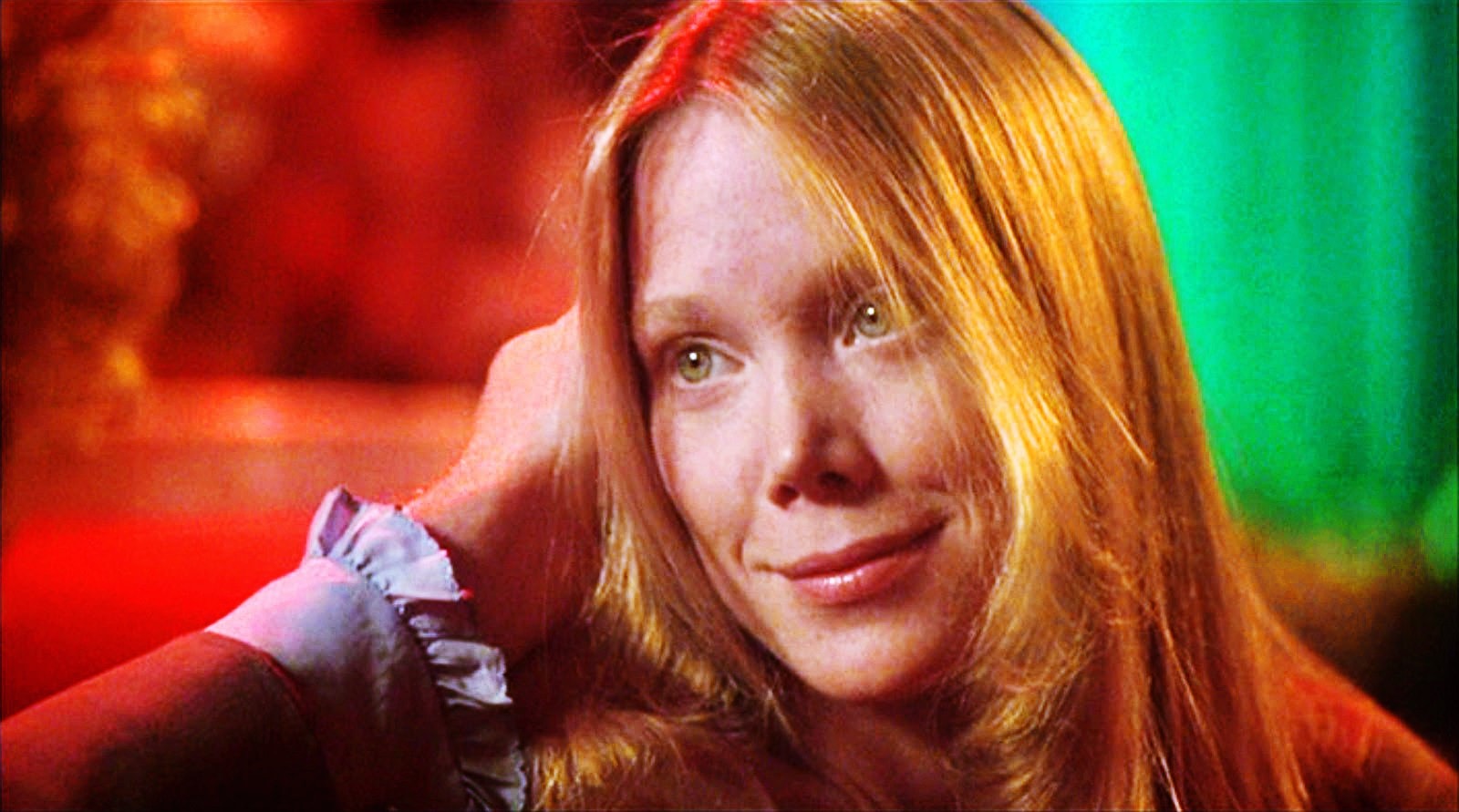 If you want to see the problems faced by teenagers in the 70s, you might enjoy the supernatural horror film, Carrie. In this movie, the main character, Carrie White, played by Sissy Spacek, deals with being bullied and ridiculed by taking revenge on her tormentors with her telekinetic powers. This movie is an adapted version of the Stephen King novel of the same name. It was wildly popular and received numerous accolades. It has influenced popular culture since, and the locker room seen in Euphoria may in part take its inspiration from the opening scene in Carrie.
Carrie is available for streaming on Netflix and CBS All Access. It is also available to rent or purchase on YouTube, Amazon Prime, Google Play, Vudu, and iTunes.
The Breakfast Club (1985)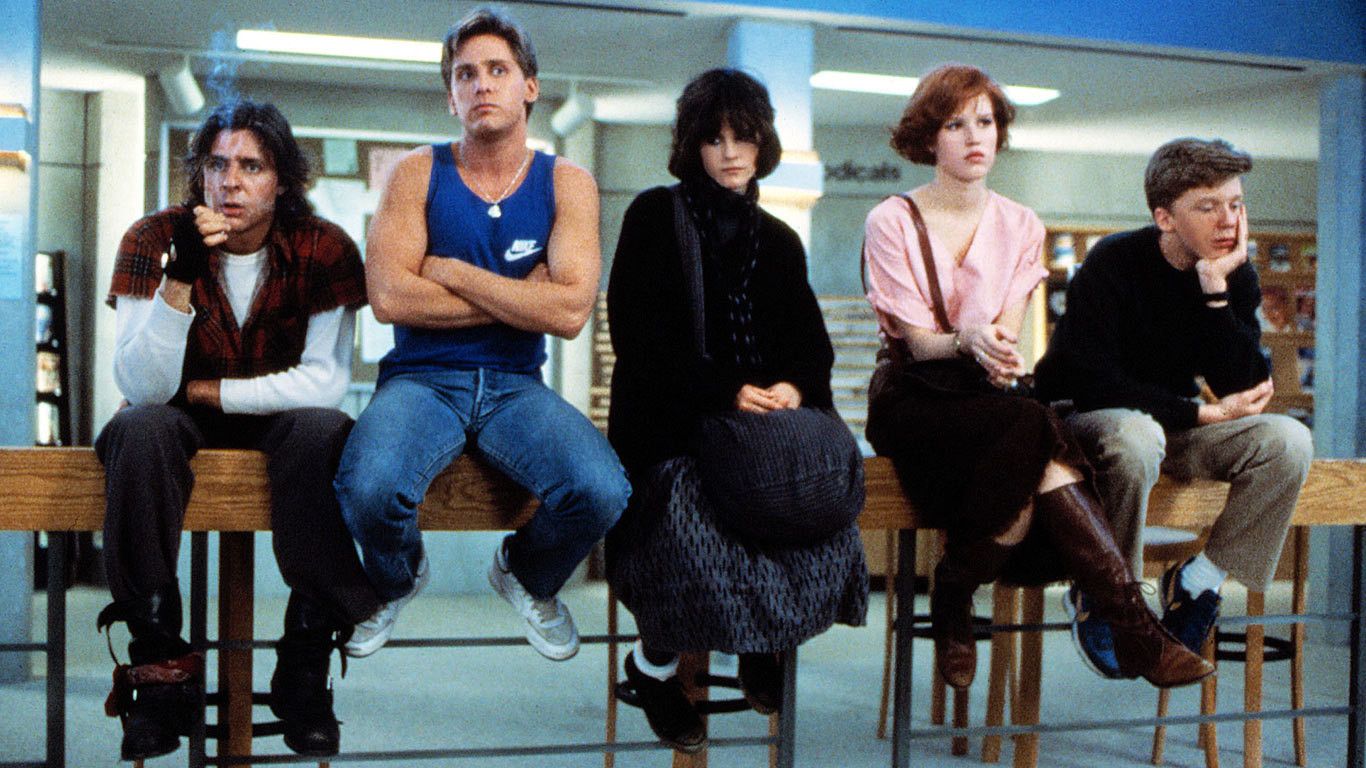 The Breakfast Club is one of the "Brat Pack" movies from the 80s, which was a cult classic in its day. The "Brat Pack" were five actors that appeared in numerous teenage films in this decade. The premise of The Breakfast Club is that five high school students from different cliques have to serve an all-day detention together. During course of the day, they all learn about each other and each other's lives, and it becomes a bonding experience for them.
The Breakfast Club first came out in theaters on February 15, 1985. It was digitally remastered and re-screened in celebration of its 30th Anniversary in 2015. In 2016, it was selected for preservation in the United States National Film Registry by the Library of Congress.
Currently, it is available to rent or buy on YouTube, Amazon Prime Video, iTunes, Google Play, and Vudu.
Also Read: 7 Crime Shows Like The Blacklist You Are Sure To Like
---