Sex Education has quickly become a hit all over the world because of how it addresses the issues that teens face. It's funny and explicit nature has made it a favorite among fans and critics alike. Sex Education has also introduced us to a talented cast of actors that were relatively unknown before the show.
These actors include the likes of Emma Mackey and Ncuti Gatwa. Gatwa has made quite the impression among critics and fans. He has taken over the show and portrayed himself as a future star. The African heartthrob with a pearly set of teeth and an infectious smile is a huge fan favorite. Keep reading to find out more about Ncuti Gatwa.
He participated in theatre productions before graduating to TV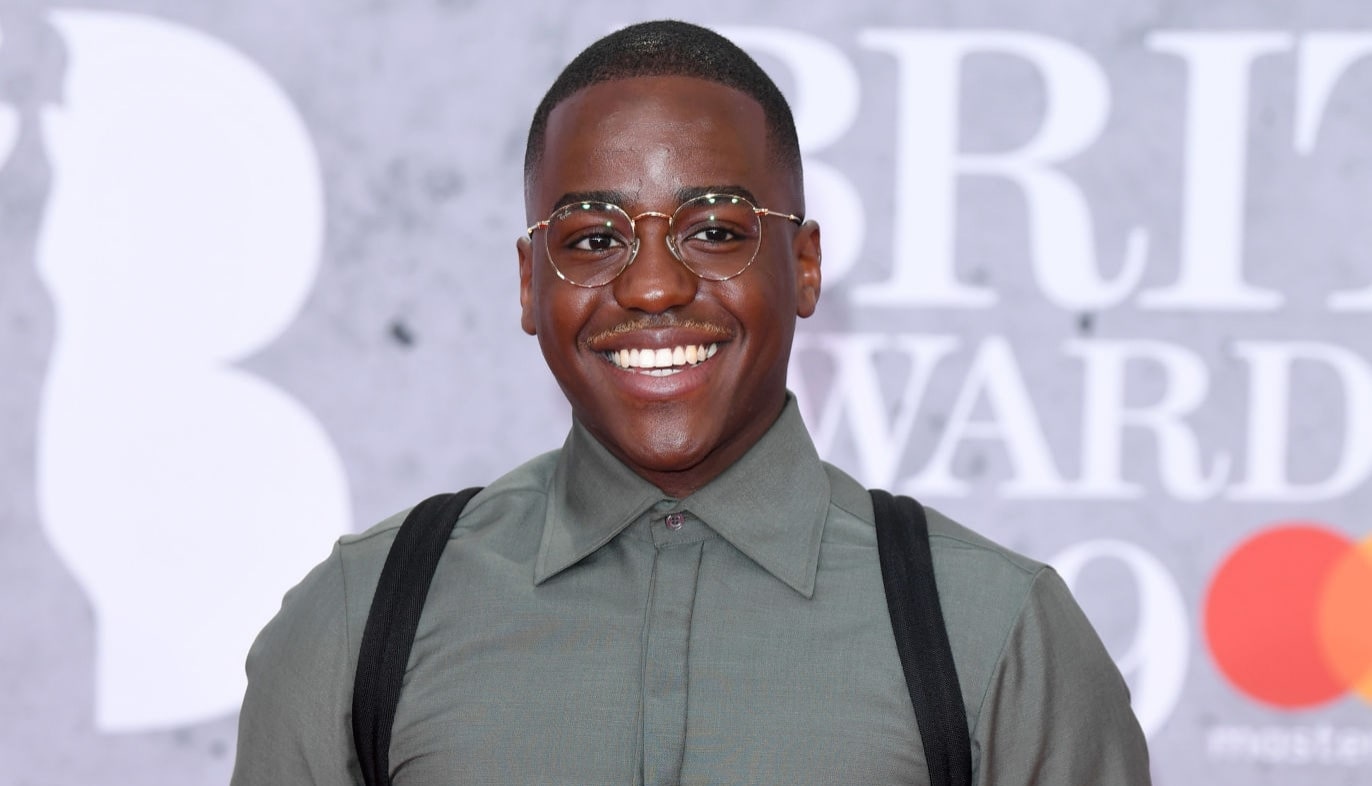 Gatwa was born on 16th October 1992 in the Karongi District in Rwanda. He was mainly raised by his Rwandese parents in Edinburg and Dunfermline. Gatwa attended the Royal Conservatoire of Scotland to study acting.
Gatwa earned his BA in acting in 2013, and he used his classical training to star in theatre productions. He starred in several productions before landing supporting roles in the shows Stonemouth and Bob Servant. He then landed his first major role in the British show Sex Education.
Gatwa has been lauded for his performance, and he is widely regarded as the breakout star of Sex Education.
He was excited by his role when he read the script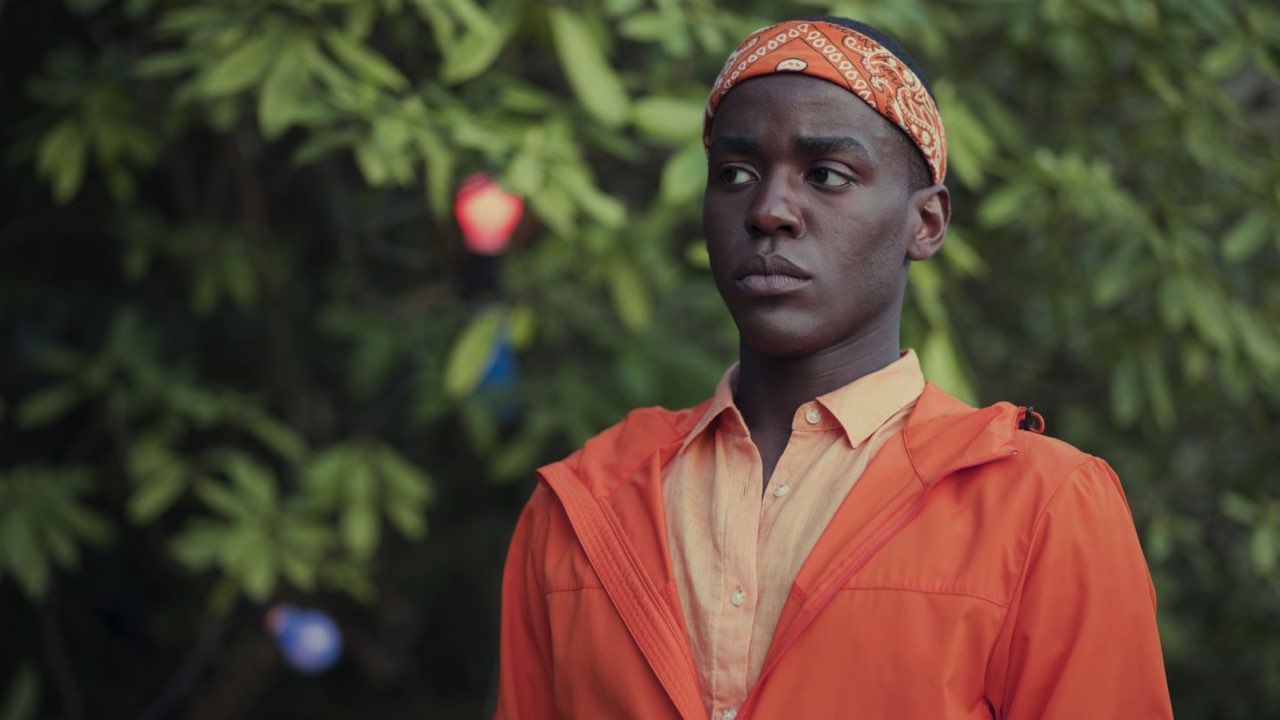 Gatwa plays the role of Eric Effiong in Sex Education, the best friend to main character Otis. In the show, Otis uses his knowledge about sexuality to open a sex clinic at his school. Eric is one of only two gay boys at the school, and at certain points through the series, he struggles with his sexuality and religious background.
When he read the script, he was excited about playing the role of a Black gay teenager. He was happy that the writers took their time to give Eric his own story, and not reserve him for comic relief. Gatwa told Vulture;
"There is always a danger of making him a stock character because he's black and Otis is his best friend. He's also gay and Otis is his best friend. Those are two avenues whereby you could just make him comic relief. But he's so much more than that."
It was easy for Gatwa to portray the role of Eric because he relates to him in so many ways. He played Eric's role to perfection because he understood his struggles. Gatwa admits that most of the applause should go to the female writers of the show.
According to Gatwa, they introduced a new perspective that makes the show so appealing. The writers were able to give each character a story, and it's different from what we are used to seeing. Gatwa told Vulture;
"… which is great because our writer's room is predominately female. A lot of people have been talking about how fresh the show is and I personally think that comes from having a female writing room. We're able to push the characters a bit further than what we've traditionally seen."
Gatwa had to get used to makeup to play the role of Eric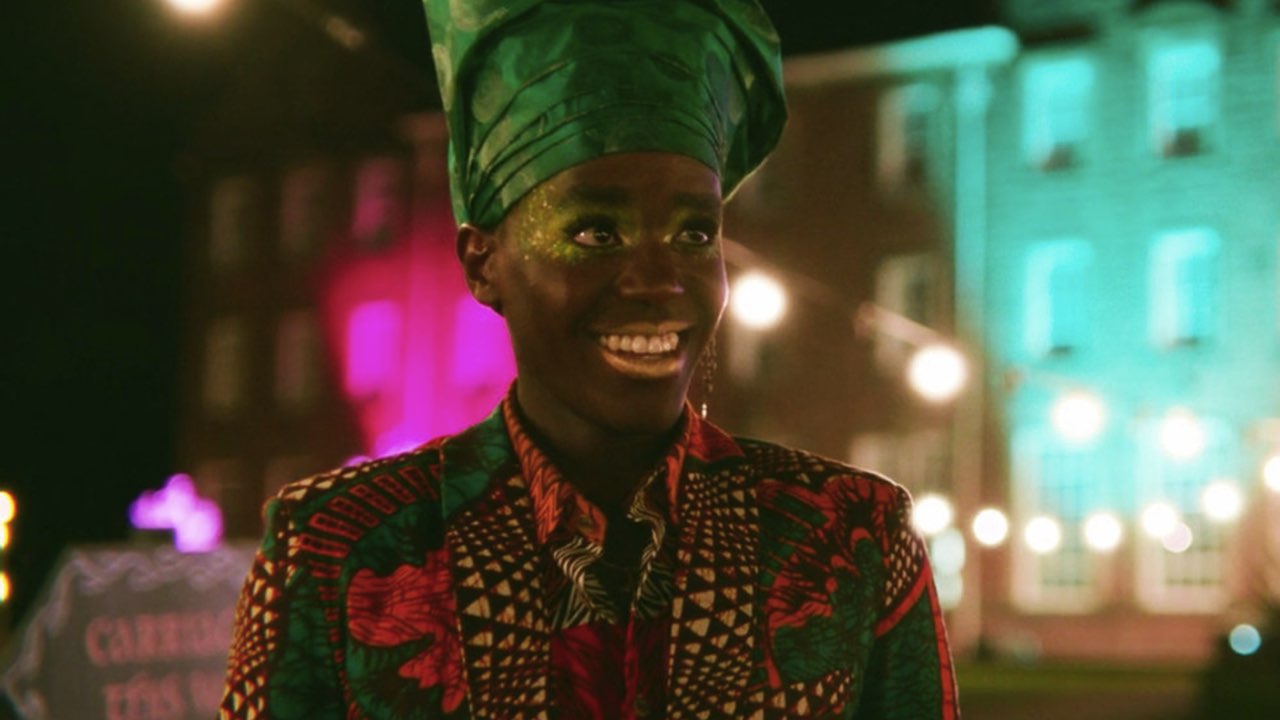 Eric is a superstar in Sex Education, and he doesn't shy away from putting on makeup. To play the role, Gatwa had to familiarize himself with makeup. He went to Harvey Nichols and got himself a pricey set of the Rihanna inspired Fenty beauty.
He then went home, and tried to apply the makeup with the help of tutorials. However, his first attempt didn't go so well. Gatwa told News18;
"I went home and watched a bunch of tutorials on how to apply makeup, its actually hugely fascinating and a real skill to master. I think makeup artists are incredible anyway but my appreciation for what they do went up tenfold because by the time I finished my tutorials I looked like Krusty the Clown."
Gatwa went on to create some iconic looks on the show. During prom, Eric showed up with an African Print suit, a head wrap, and golden makeup. Gatwa considers it his best look in the show. He talked to Teen Vogue about his different outfits throughout the show;
"I would wake up every morning being like, 'What is Eric gonna wear today?' But my favorite has to be the prom look, because that suit was made for me in Ghana… I just died when I tried them on… Having clothes made in Africa when you've got an African body – normally I can't get jeans past my bum – it was just brilliant."
He thinks his role is important for the gay black community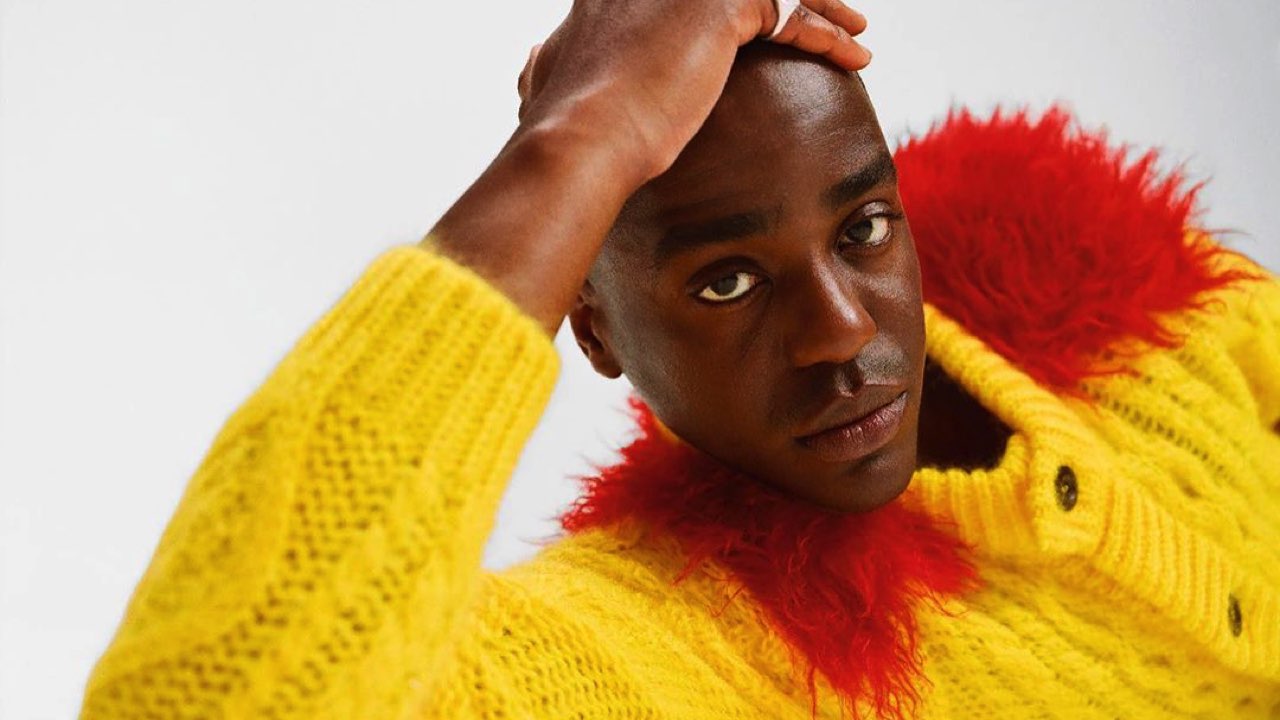 Gatwa loves the fact he gets to play the role of a gay black person, and he thinks that there is a message to be drawn from his role. He understands that he plays a special role, and he knows that it's important to play it perfectly. Gatwa told Paper Magazine;
"Being a teenager is a testing time, because you are figuring out who you are in the world, and where you stand in the world. When you're a minority within a minority, and you're starting to realize 'The world's not going to love me as much as it loves my white friend, or my straight friend.' It's tricky."
In the final episodes, Eric goes through a lot of struggle, but he still manages to fight his way out of it. Ncuti already feels like he has achieved success with his role. He has received many messages from fans thanking him for his portrayal of Eric. He revealed in an interview with Time Out;
"Yeah, my DMs have been going crazy. It's quite emotional reading them, because people are sharing their struggles and why they feel Eric has helped them. It's so nice to see that people have found strength in him. He portrays strength in a way that we haven't really seen before… it's cool to be weird. Be whoever you want to be."
Gatwa hopes that more people can find strength through Eric's struggles and successes.
He considers his cast mates as family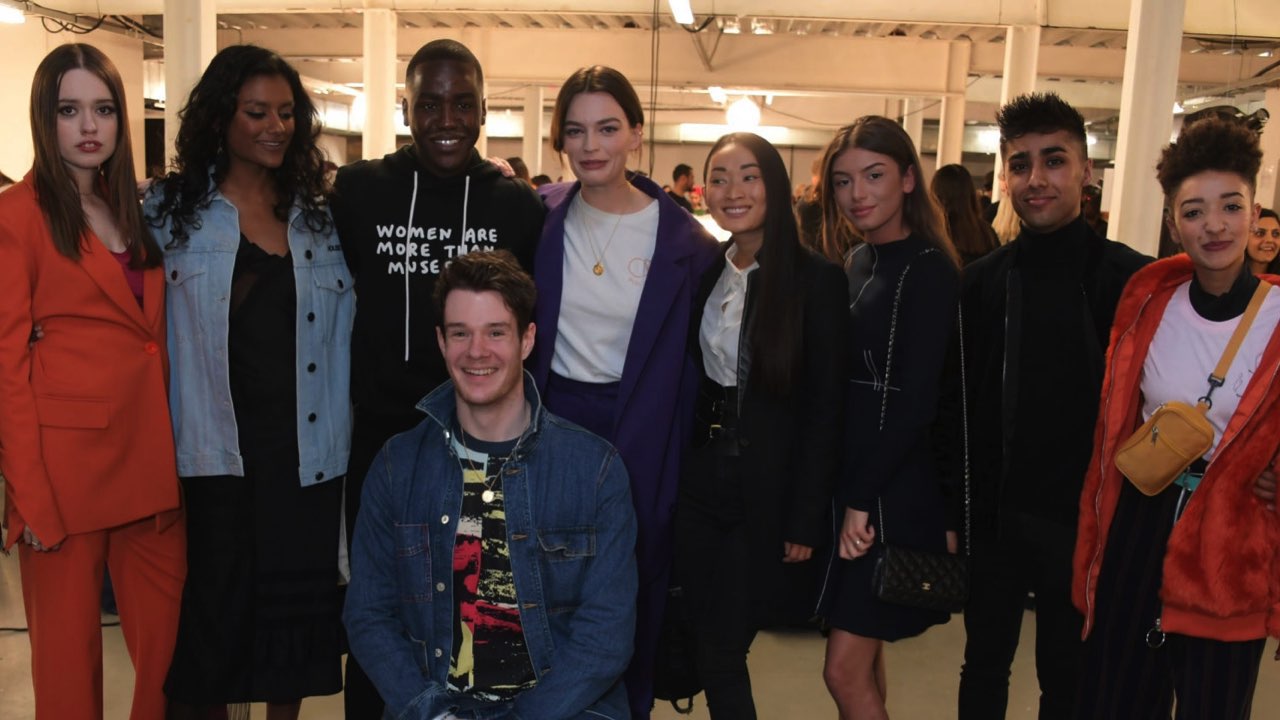 Gatwa and his fellow actors went through a lot of experiences together, and he now considers them family. Sex Education has a lot of funny and explicit moments that brought the cast together. One particular scene which was quite explicit was when Gatwa demonstrated how to give a blowjob using a banana. Gatwa told Teen Vogue;
"We all bonded very quickly and we became like a family very quickly. Then, after a while, believe it or not, these things were just like, 'Yeah, I'm gonna suck off a banana today.' 'Oh, cool, cool.' Everyone has each other's backs as well… that crew just had us. I don't know, it was just a very supportive environment on set, which is just so important when you've got a topic like sex."
The cast has also shown their togetherness in the outside world. Gatwa was among the first people to defend Aimee Lou Wood (Aimee) when someone trolled her on Instagram. Ncuti has stated that he is very protective of his workmates, and he will defend them whenever they are attacked.
---