Tessa Thompson is an American actress who gained her breakthrough in the indie film Mississippi Damned. In 2010, Thompson approached Tyler Perry for a role in the film adaption of For Colored Girls. The appearance gave her further exposure and in 2014, she appeared in Selma before playing Bianca Taylor in 2015's Creed and 2018's Creed II.
Thompson became an international sensation when she appeared as Valkyrie in Thor: Ragnarok and Avengers: Endgame. Tessa is set to reprise her MCU role in the upcoming Thor: Love and Thunder. She also plays a role in the science fiction show Westworld.
Tessa Thompson was recently photographed getting cozy with couple Rita Ora and Taika Waititi
Tessa Thompson, Rita Ora, and Taika Waititi were all in Australia in early 2021. Taika and Tessa were filming Thor: Love and Thunder, while Rita worked on The Voice.
In between, however, was plenty of time to hang out. Rita regularly partied the Love and Thunder cast. It later emerged that Rita and Taika are dating.
Per photos obtained by the Daily Mail in late May, it looked like Tessa had joined Rita and Waititi's relationship. The three looked relaxed and were super cozy around each other (PDA and all).
Twitter went crazy after the Mail published the report. However, rumors about a relationship between the three quickly died down after Page Six published a video of Tessa and model Zac Stenmark kissing.
Since then, Tessa has avoided the rumor mill. As far as we can tell, Tessa Thompson is single.
Tessa's parents provided an environment that encouraged Tessa to embrace her bisexuality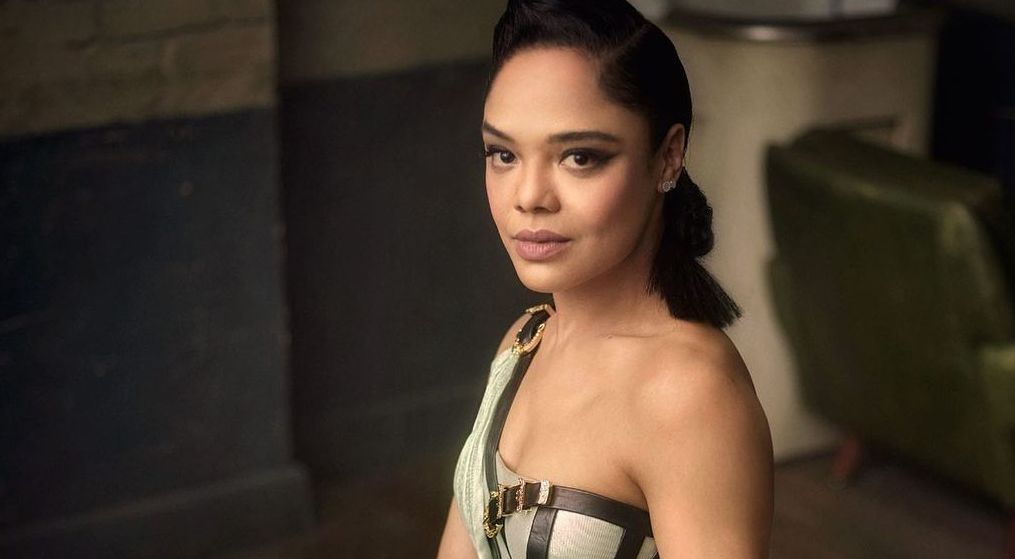 Thompson was raised by a black Panamanian father and a half-Mexican, half-White mother. Her dad moved to New York when she was seven, and she spent her vacations there. She lived and schooled in Los Angeles, and it caused her to develop thick skin because of the constant bullying in school.
Tessa's upbringing also contributed to her sexuality. Her parents allowed her to choose her own path, and they were never judgmental. She revealed in an interview with Net-A-Porter;
"I can take things for granted because of my family – it's so free and you can be anything that you want to be. I'm attracted to men and also to women. If I bring a woman home, or a man, we don't even have to have the discussion."
Tessa had a supportive upbringing, and she wants everyone to experience the kind of love and support she got and continues to get from her family. She continued; "… I want everyone else to have that freedom and support that I have from my loved ones."
She refused to confirm whether she was in a relationship with Janelle Monae but stated that the pair are close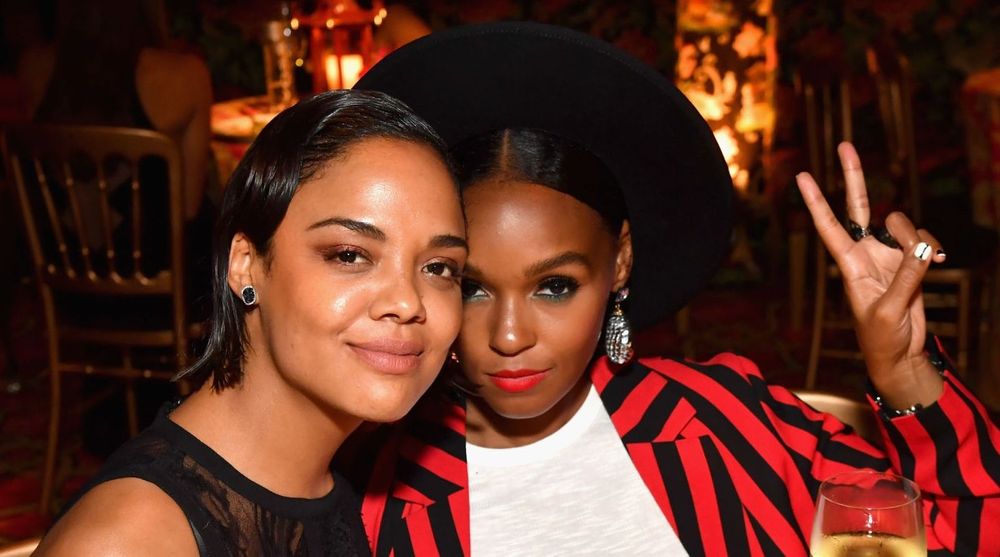 Before rumors about a relationship between Monae and Tessa started, people considered them to be very close friends. The couple appeared together during events, but no one ever suspected that they were in a relationship. However, it all changed when Monae released the music video for her album Dirty Computer.
Tessa featured heavily on the movie-length music video, and her appearance on the video for the song Pynk raised eyebrows. People began to speculate that something was going on between Tessa and Monae.
Monae fueled the rumors when she identified as pansexual during a Rolling Stone interview; "Being a queer black woman in America, someone who has been in relationships with both men and women – I consider myself to be a free-ass motherfucker."
Tessa talked about the rumors in an interview with Net-A-Porter; "It's tricky, because Janelle and I are just really private people and were both trying to navigate how you reconcile wanting to have privacy and space, and also wanting to use your platform and influence…"
Tessa was referring to the need to stay private, but at the same time, try to inspire people to be proud of their sexuality. She stated that she had received a lot of messages from people stating that Janelle's video helped them come to terms with their sexuality.
Thompson revealed that she didn't feel the responsibility to confirm whether she was in a relationship with Janelle. She told Net-A-Porter; "So, do I have a responsibility to talk about that? Do I have a responsibility to say in a public space that this is my person?"
Tessa didn't reveal whether she was in a relationship with Monae. However, she stated that they are very close; "We love each other deeply. We're so close, we vibrate in the same frequency. If people want to speculate about what we are, that's okay. It doesn't bother me."
---