It is very easy for you to misidentify Emma Mackey as Margot Robbie. Emma bears a startling resemblance to the famous Australian actor. In case you are wondering, they are not related in any way.
Margot has already made a name for herself as an actor, and Emma is not so far behind. Emma's journey into the acting world has been relatively short, but she is already proving that she belongs among elite actors like Robbie.
Emma is famous for her role in the show Sex Education. Keep reading to find out more about her.
Emma's move to Leeds forced her to toughen up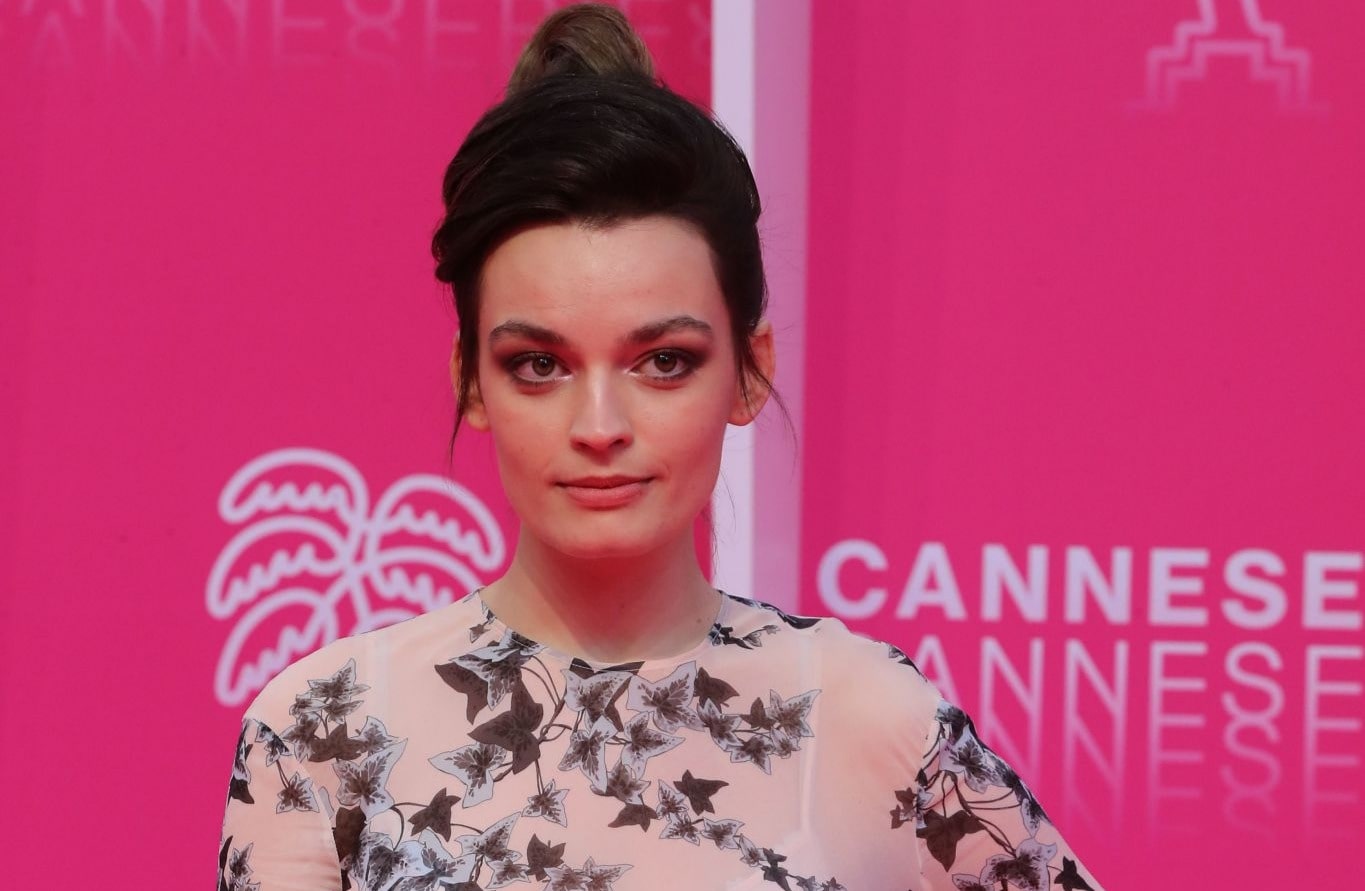 Emma Mackey was born on 4th January 1996 in Le Mans, France, to a British mom and a French dad. Her mom was a charity worker while her dad was a principal. Emma's parents sent her to Catholic school, and she earned her baccalaureate in Nantes.
Afterward, she moved to the UK and joined the University of Leeds to study theatre. In the UK, she was exposed to different types of people from different parts of the world. It was a culture shock, but she was happy to be in the UK. She told The Road Less Travelled podcast;
"… I had to be there. But it was a culture shock for sure, to go to like a big northern industrial city and just be surrounded with loads of people my age from all over the world was just brilliant, it was so good."
Emma also realized that she had to toughen up in her new environment. She found life in the urban UK wasn't the same as life in the rural French environment she was raised in. Mackey talked to Cosmopolitan;
"It was really… nice, I went to a Catholic school and did loads of sport and I was really happy. I loved studying and was very bookish. It was quite a sheltered existence. I had to toughen up a bit [after moving to Leeds]. People made me realize I was quite innocent and oblivious to certain things. I wanted make people like me."
She worked as a model before making her acting breakthrough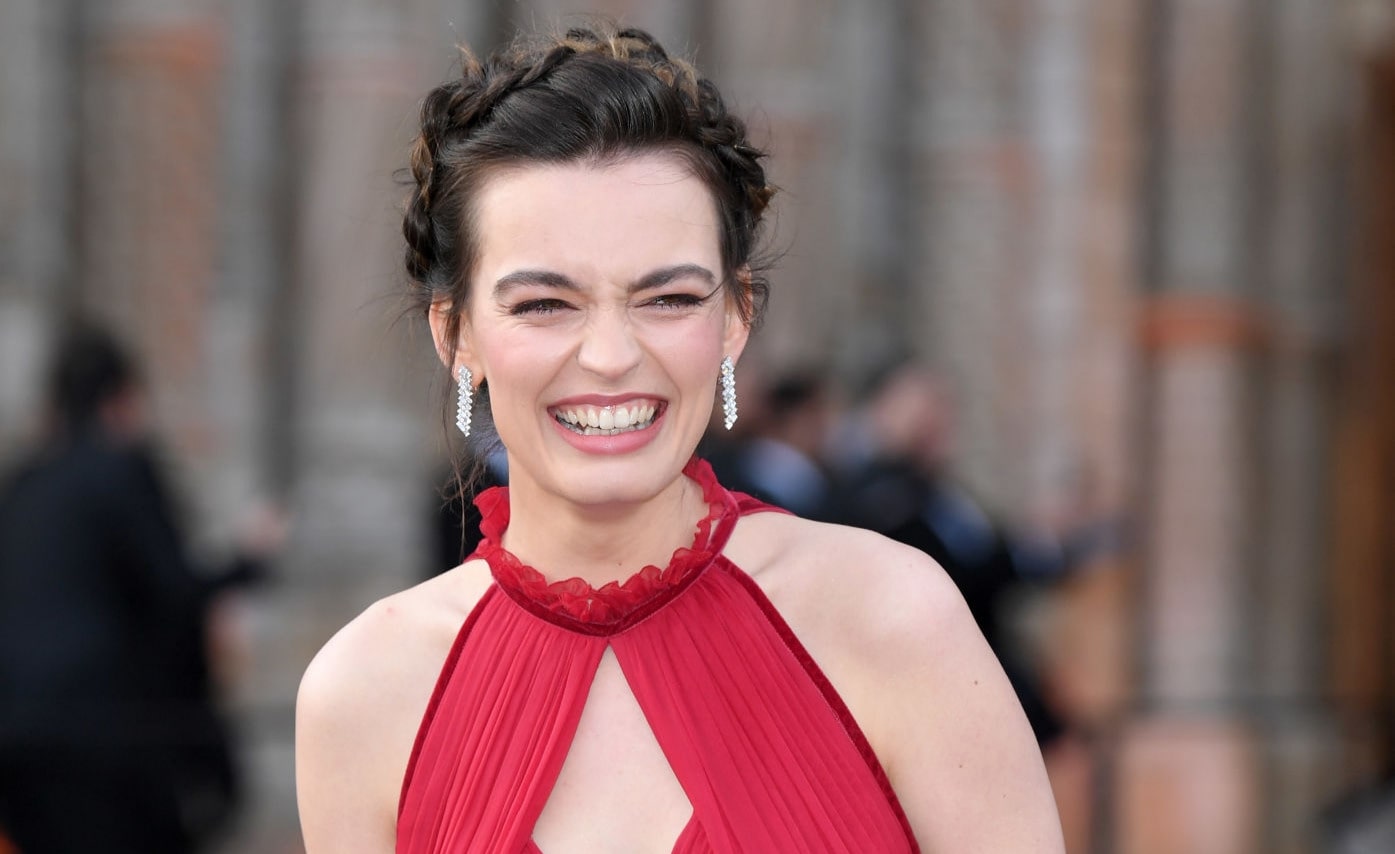 Shortly after arriving in the UK, Emma started working as a model. A while later, Emma landed her first on-screen role in the horror television film Badger Line. The Shay Nicole directed film won the Best Film Drama award at the National Student Television Association Awards in 2016.
Mackey then secured a role in the 2018 film Summit Fever. Later that year, she was cast to play the main role of Maeve Wiley in the Netflix series, Sex Education. She is set to appear in the films Death on the Nile, and The Winter Lake.
The sex scenes in Sex Education made her skeptical about accepting the role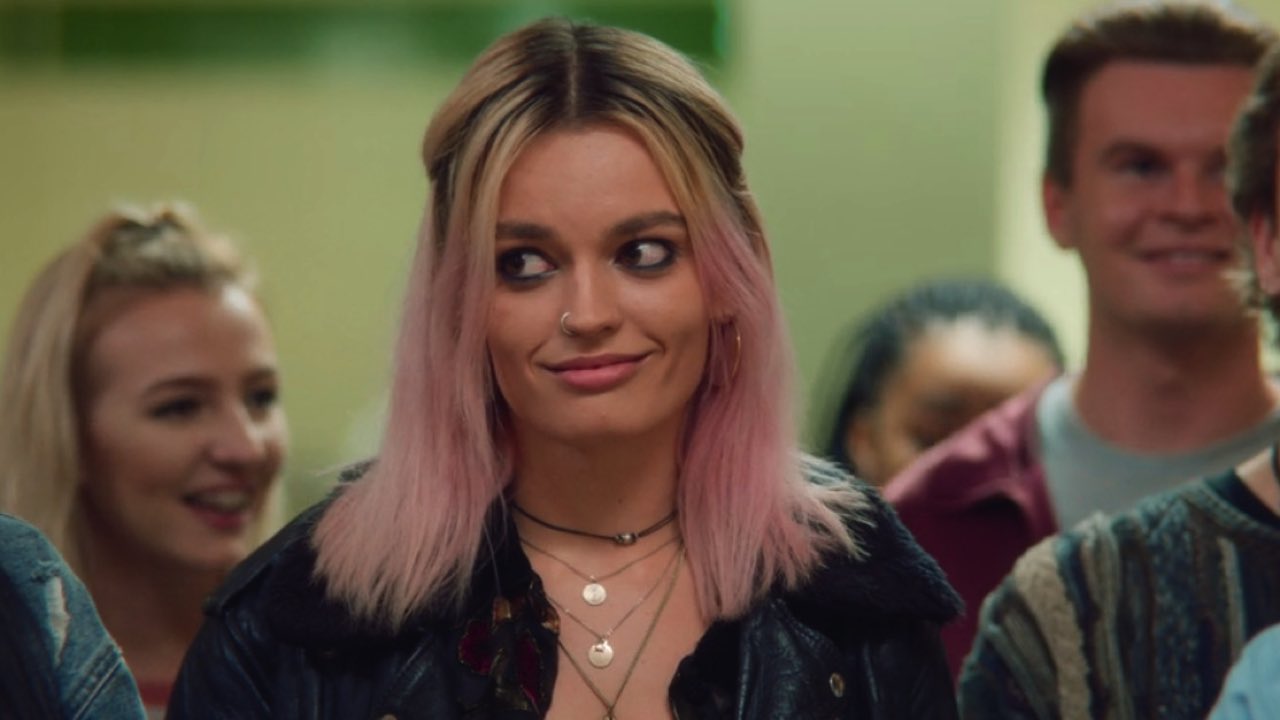 Emma's role as Maeve Wiley in Sex Education is her biggest role to date. The show has been praised for how it addresses issues such as sexuality and feminism. It has also been praised for its impressive cast, and this includes Emma Mackey. Emma's character Maeve is a bad-girl and a social outcast who manages to convince Otis (Asa Butterfield) to start a sex therapy clinic.
Otis has a lot of sexual knowledge, but he struggles with sexual issues such as masturbation. He also has a big crush on Maeve. Mackey is exceptional on the show, but she almost passed up the opportunity to play Maeve. She told The Road Less Travelled podcast;
"The first time I even read the script, I was like 'I don't know if I can do this'. Regardless, I never thought I was going to get the part in the first place. I was like 'you might as well try' but reading the script, I was so taken aback by it… I was quite prudish about it all anyway."
She had an intimacy coordinator to help her with the sex scenes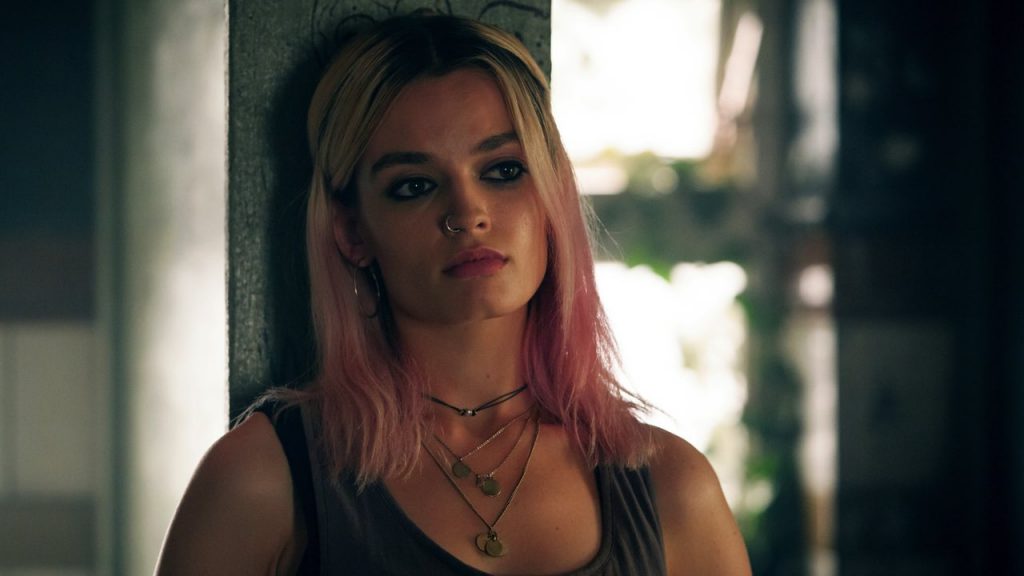 Emma eventually accepted the role, and the entire cast was trained on how to coordinate the sexual scenes. The intimacy coordinator, Ita O'Brien, helped a lot. Emma stated in The Road Less Travelled podcast;
"Luckily like we were just really well looked after from start to finish, even before we started filming, we were given all of these tools by Ita O'Brien, who's the intimacy coordinator… We were given all these tools like physical consent and we choreographed it quite significantly."
It got to a point where the movements on the show became as natural as the lines. The endless rehearsal removed the awkwardness, and it made everything quite easy. Emma told GRAZIA;
"We spoke about it, drew it out, practiced it like a dance. And when we actually got down to it, it wasn't awkward at all… We rehearsed the movements like lines. Like when you rehearse lines so much they become natural. Same with movement, same with the stunt."
Emma made a playlist to help her get into character for Maeve's role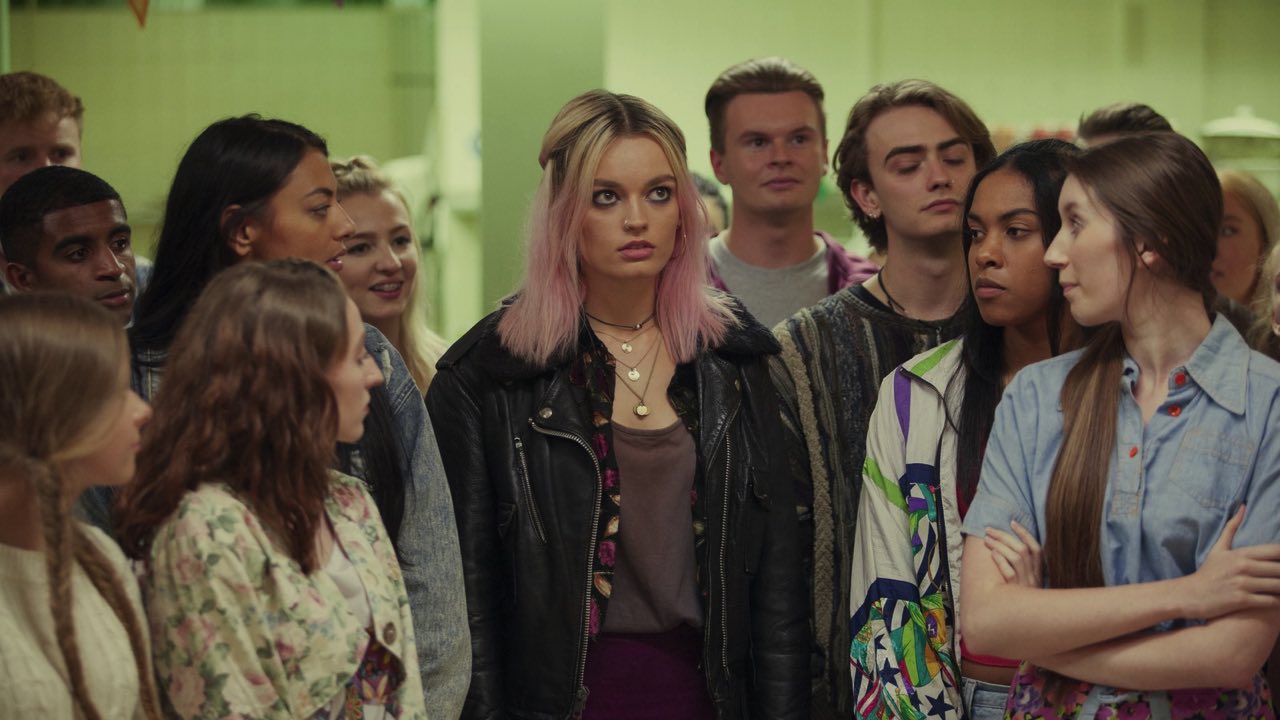 Emma is a lover of good music, and she used a special playlist to help her get into character. The songs must have helped because Emma is brilliant on the show. She told ES magazine;
"As time went on I became more and more confident with my creative input. I also made a playlist of all the music she is into and have it on my phone. A Maeve Wiley playlist."
She loves the feminist message portrayed in Sex Education
Sex Education mainly tackles sexuality among young people, but it also places a great emphasis on female empowerment. Each female character has a narrative that exists independently. Emma explained in an interview with GRAZIA;
"And I love the fact that it's written by women and you've got these incredible strong, female characters at the helm… Every female character can have a story of their own and you wouldn't be bored. They're not satellites around the male characters, which I absolutely love. It's the best. They're owning their own narrative and doing their own thing."
Emma also believes that the sexual liberation portrayed in the show is important in real life.
She is in a relationship with actor Dan Whitlam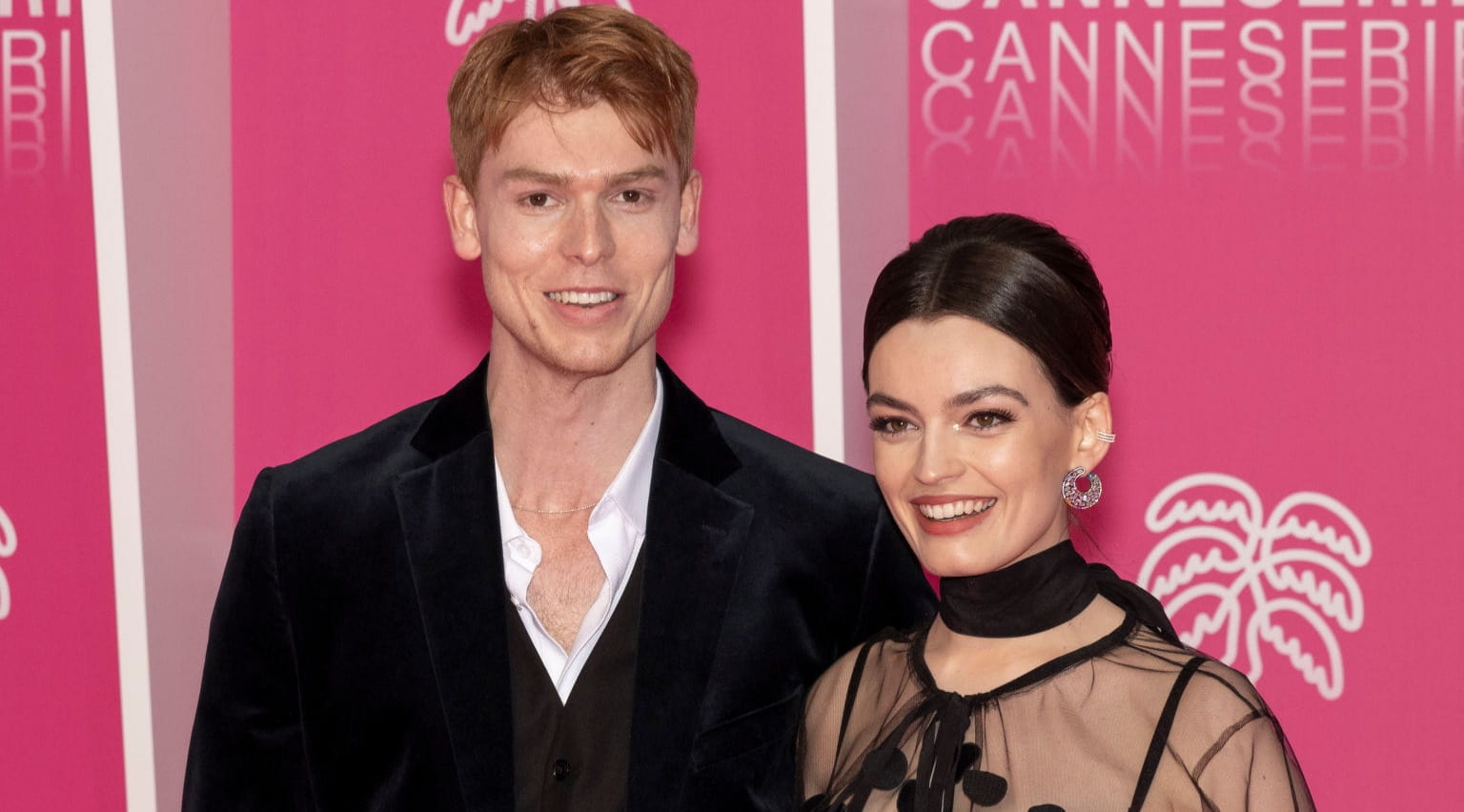 It's unclear when the couple started dating, but Emma posted the first Instagram photo of Dan in January 2018. Since then, he has become a regular on Mackey's Instagram page. On February 14, Emma posted an intimate photo of the couple with the caption;
"The fact that the ceiling is made entirely of flowers definitely outweighs the fact that this was taken in the loo right? Cool yeah that's what I thought. Happy Valentine's Day mon amour."
The couple appears together a lot, and they were recently spotted at the Cannes Series Festival. Mackey attended the festival as a jury member, and she tagged Dan along.
---