Love is a universal language. but we all understand it differently. We all take different paths in our search for love. Justin Ervin and Ashley Graham chose religion to guide them to the promised land.
Ashley is a hugely successful model with multiple appearances on the covers of magazines such as Elle, Glamour, and Vogue. Ashley is a plus-size model who campaigns for body positivity. It makes her one of the most recognizable models in the US today.
Ashley's is, obviously, very successful in her modeling career. However, her love life was a disaster before she met Justin. Ashley would end up in short and unhappy relationships. Justin was a breath of much needed fresh air.
Ashley is currently a famous figure. Before they got married in 2010, Justin wasn't a famous figure. He got his fair share of fame thanks to Ashley, but he is determined to stake an independent claim to fame. There's so much more to Justin than he allows us to see.
Keep reading to find out some truths about Justin Ervin.
He is a devout Christian and he met Ashley at church.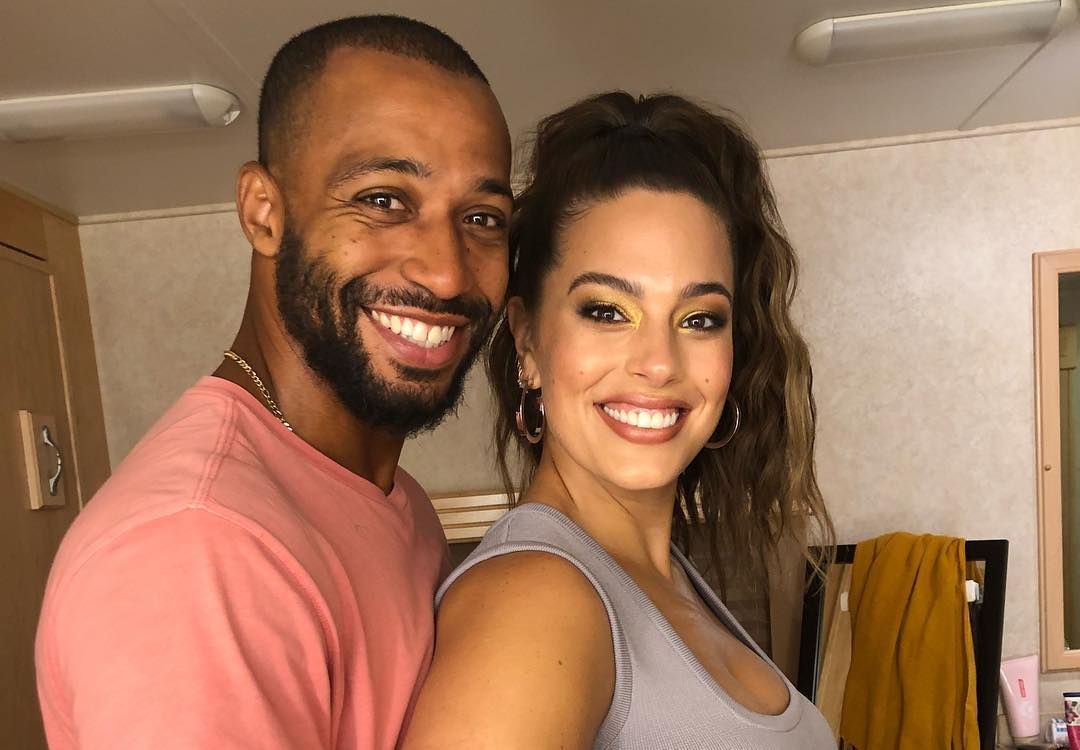 Justin is a devout Catholic who aligns all his actions with the Christian faith. His faith led him to true love. Ashley went to church to regain control over her life. Her past relationships scarred her to a point that she chose to seek out Christianity.
It was in one of the church sessions that Ashley and Justin met. Justin rode the elevator down with Ashley. He then waited for her to come back so that he could go back up with her. Ashley noticed what Justin was doing, and they started a conversation.
Justin gathered up the courage to ask her out on a date. The date went pretty well up to the point where Justin asked Ashley to pick up the tab. This action led Ashley to believe that Justin was just another cheap guy.
Ashley even deleted his number and, she had no intention of going out with Justin again. However, Justin persisted and it paid off. They went out on more dates in what turned out to be a loving relationship. Ashley went to church to find direction in life, and she came out with so much more.
He is a skilled cinematographer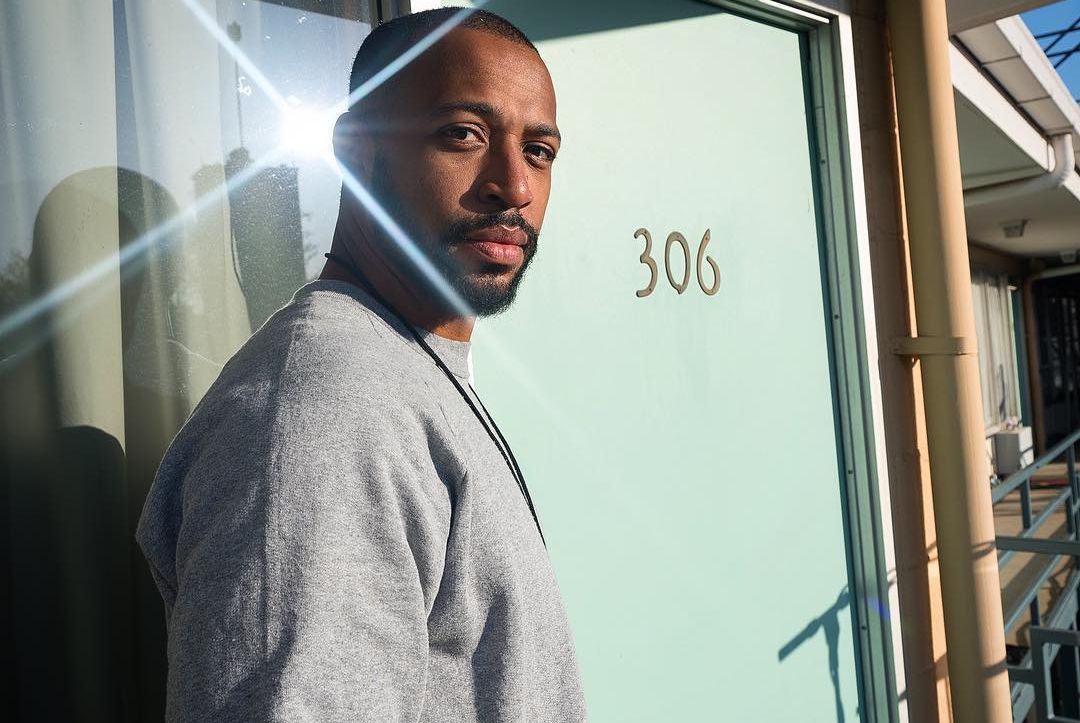 Ashley is a world-famous plus-size model who is very comfortable in front of a camera. Justin, however, is much more comfortable behind the camera. He always wanted to work as a cinematographer and, he decided to sharpen his skills by joining Magna Cum Laude.
He graduated with a degree in Time-based Video production before joining the School of Visual arts to pursue an MFA degree in Social Documentary film making. Justin then went on to pursue his masters in Cinematography. He graduated with his doctorate from the American Society of Cinematographers.
After graduation, Justin went straight into video production. His first documentary was titled, As In A Mirror. He then worked a production assistant on the film, Symbiopsychotaxiplasm: Take 2 ½. He went on to assist in other projects such as Derby In Black and 12 Short Steps To Recovery.
Justin only got to assist in the above projects, but he was slowly sharpening his cinematography skills. His first solo project was the documentary movie, Elephant In the Room. The documentary was a huge success, and it went on to win multiple awards. The documentary presented Justin as one of the most promising filmmakers.
He also went on to create other films such as Six Months Later. In addition to his solo projects, Justin also makes films for global brands such as CNN, Adobe, Netflix, and Guess. Justin's star is on the rise.
He proposed to Ashley on The Justin and Ashley show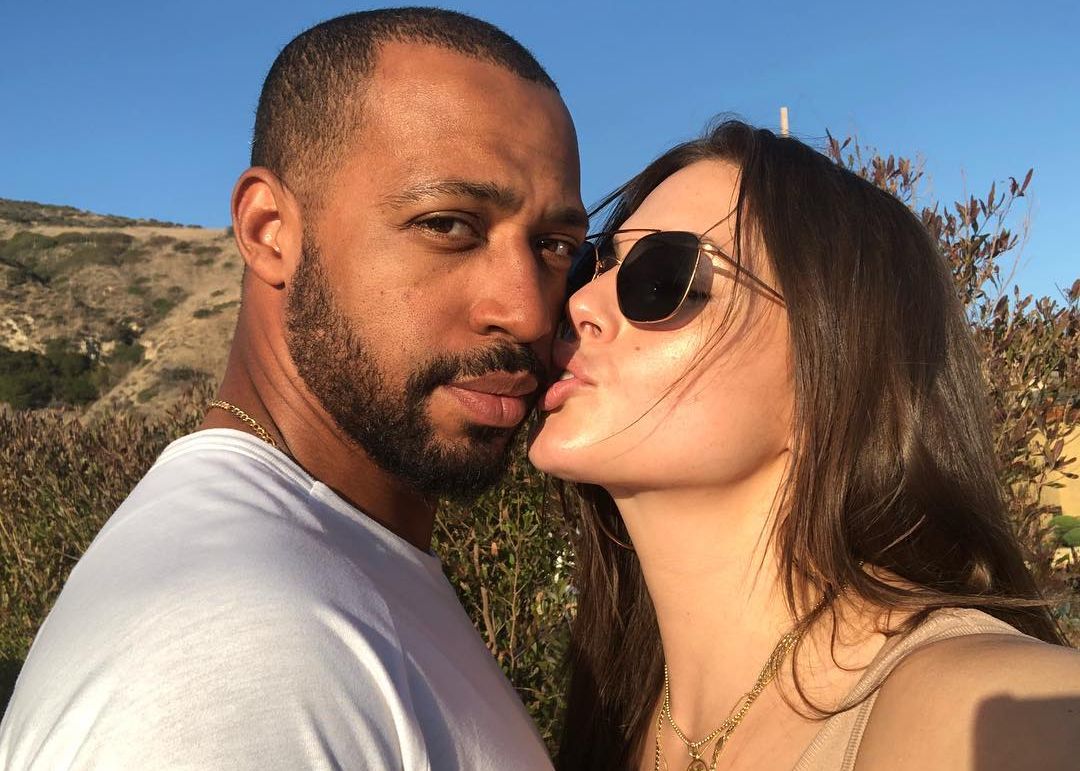 After about a year of dating, Justin decided to propose to Ashley. He decided to do it in front of a camera to allow the couple to relive the moment forever.
When they started dating, Justin and Ashley started a private vlog that detailed the life they lived together. Justin decided to propose on the set of the show.
He asked Ashley to meet up with him at the studio to record the next installment of the show. He told Ashley that the recording would involve an interview. Ashley came prepared to answer questions prepared by the love of her life.
However, the interview never happened, and Justin used the opportunity to propose to Ashley. She said yes in what was a beautiful moment for the couple that was all captured on camera. Unfortunately, Justin and Ashley keep the contents of the vlog secret. What we know about the vlog is what they choose to tell us.
Justin and Ashley discussed the details of the proposal on an episode on their private show. Ashley presented Justin with a list of non-negotiables about the proposal ring. At the moment, Ashley was just teasing but she knew that Justin would eventually propose.
Justin adhered to the set of non-negotiables that Ashley provided. The ring was just as Ashley wanted. She admitted that she would have told Justin to get another ring if it didn't meet her specifications. Ashley admits that she would have said yes, but she would have forced Justin to get another ring.
Justin and Ashley chose to withhold sex until marriage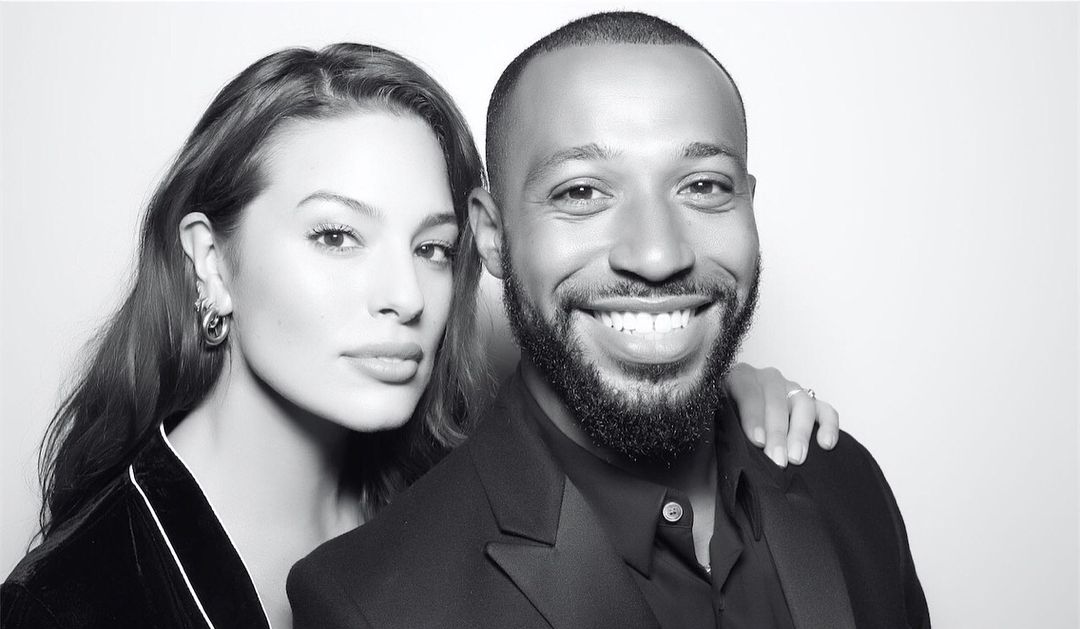 Due to his Christian faith, Justin chose to withhold sex until they got married. They admit that it was difficult since they were attracted to each other.
Justin was determined to uphold his faith during the relationship. It was a different experience for Ashley. However, she decided to embrace the idea hoping that it would lead to a fulfilling relationship. Her previous relationships were short and unhappy. One of the relationships almost turned abusive.
Having no sex in the relationship allowed Justin and Ashley to focus on building their friendship. It allowed them to connect on a much deeper level. Ashley found the perfect life partner in Justin. Withholding sex allowed them to build a trusting relationship with one another. More importantly, it assured Ashley that Justin was interested in who she was as a person rather than her body.
Ashley now admits that they have a lot of sex in the relationship. She says that it puts them in a better mood. Justin and Ashley have sex whenever the mood is down. Ashley states that sex keeps them closer together. It's something that they both enjoy and she is glad that they waited.
Justin had to win over Ashley's family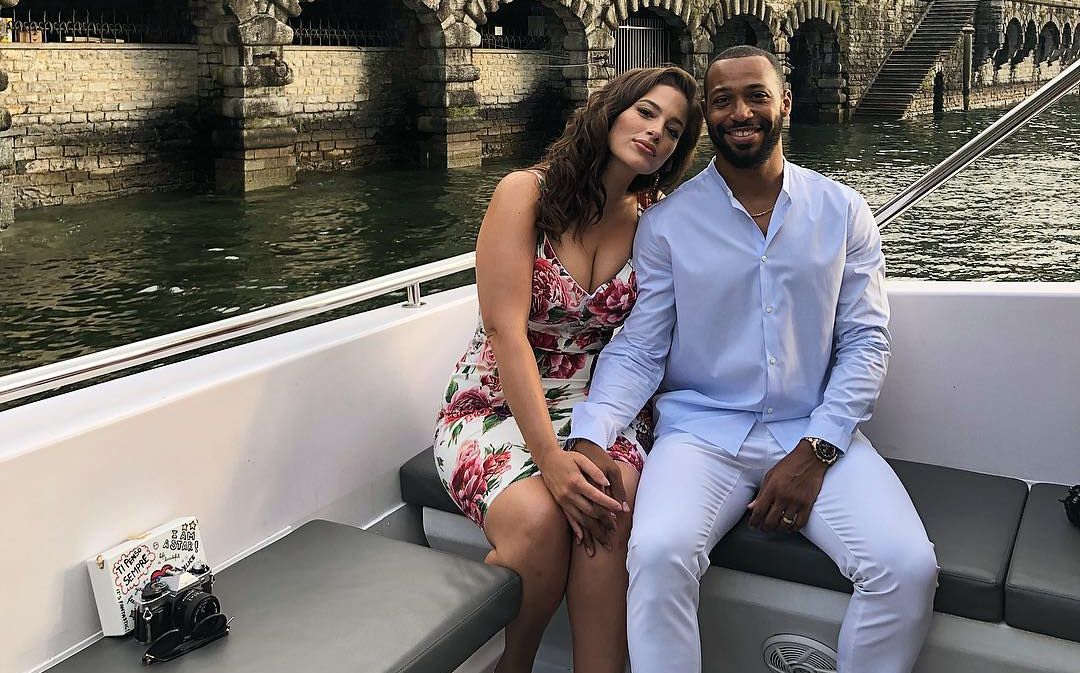 Part of Ashley's family wasn't in agreement with the union. Ashley's grandmother was openly cold towards Justin.
He walked away from Justin at their first meeting. Ashley's grandparents didn't even acknowledge Justin when it was time for him to leave. Her grandparent's behavior baffled Ashley since she had never seen them act like that towards anybody.
Ashley knew her grandmother as a loving and hardworking person. She never imagined that she would one day see the hurtful and racist side of her. Unfortunately, Ashley's grandparents directed racism towards her life partner. Her grandmother's blessing was important for Ashley. The entire episode left her in shock.
Justin took it upon himself to endear himself to Ashley's grandmother. He was determined to get her blessing. He decided to show Ashley's grandmother that he was the perfect partner for Ashley.
Justin called Ashley's grandmother on her sixtieth wedding anniversary to wish her a happy anniversary. This simple act of love endeared him to Ashley's grandmother. The hostility ended after that call, and Justin is now a welcome addition to Ashley's family.
He and Ashley live on opposite coasts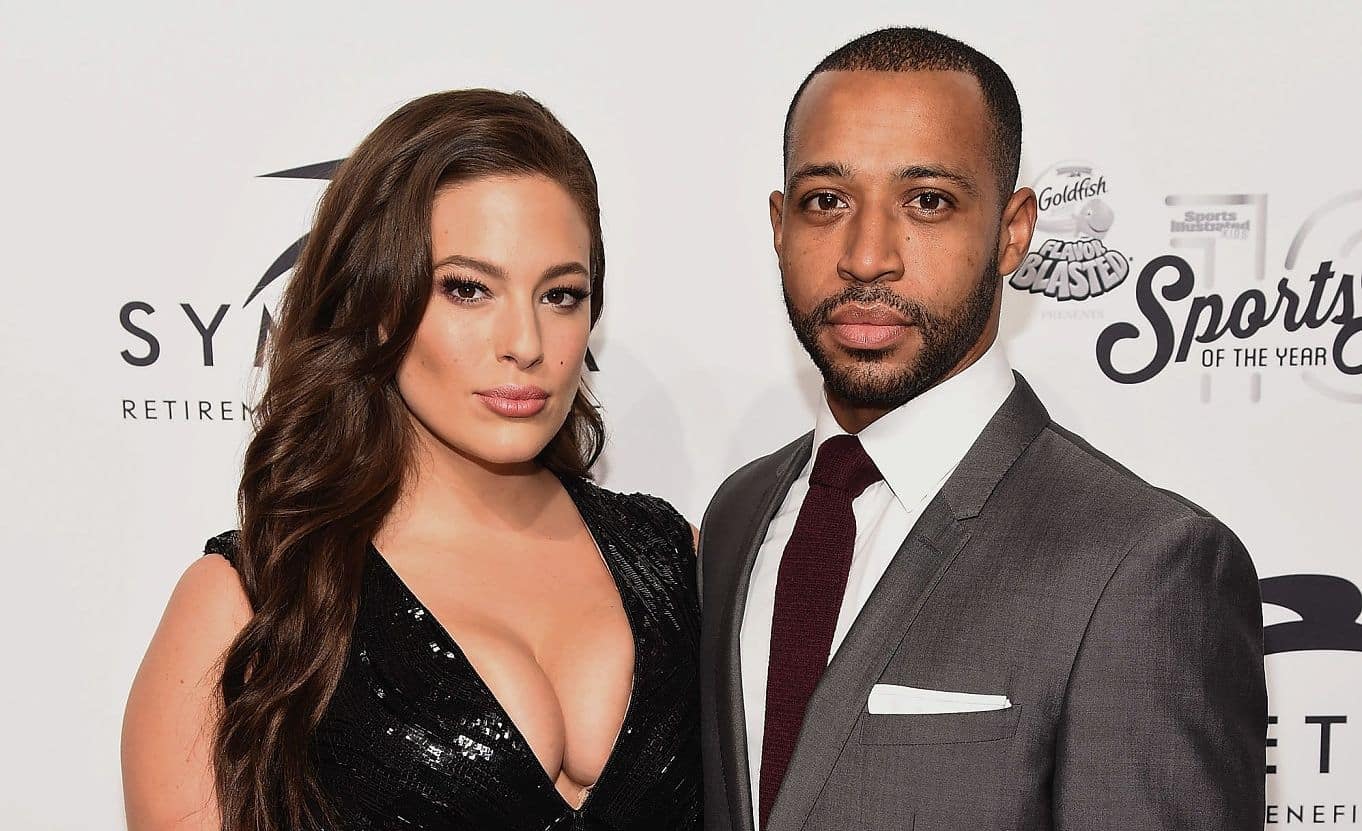 Justin is based in Los Angeles while Ashley is lives in New York. The couple lives on different coasts. From the outside, it doesn't look the ideal situation for any couple.
Ashley insists that the situation works for them. The rule is that they shouldn't go for more than two weeks without seeing each other. The absence makes them miss each other more.
It also adds a spirit of adventure to the relationship. One of them visits the other after every two weeks depending on who is busier. They also choose to meet at random locations if both of them are free. Paris and Miami are some of the locations where they've met up after missing each other for a couple of weeks.
Justin planned the entire wedding with the help of a wedding planner
After the proposal, Justin declared that he wanted to get married in two months. He asked Ashley to choose between buying a house and to have a wedding. Ashley chose the wedding and allowed Justin to plan the wedding. Ashley was, perhaps, the only woman that wasn't interested in planning her own wedding.
Justin hired a wedding planner and, together, they planned the entire wedding in two months. All Ashley needed to do was to choose a dress and to appear at her wedding. Ashley admits that she was impressed by what Justin did with just a couple of months.
The wedding was an intimate affair attended by family and close friends.
Also Read: The Untold Truth Of Grant Gustin's Wife, Andrea Thoma
---