Ashley Graham had the conventional rise to the top – discovered in her preteens and runaway model by 20. When Graham got there, however, she flipped the script and did something rare in the modeling world. She became a fierce body positivity advocate, paving the way for plus-sized models around the globe.
Graham's acceptance of her body type came from her mother, who, according to Graham, never said anything negative about her body. Ashley Graham looks to emulate her mother as she raises her son Isaac Menelik Giovanni. Graham and her husband, Justin Ervin, recently announced that they are expecting another child.
Let's take a closer look at Justin Ervin and his relationship with Ashley Graham.
Justin and Ashley met on an elevator on what was 'porn Sunday' at Ashley's church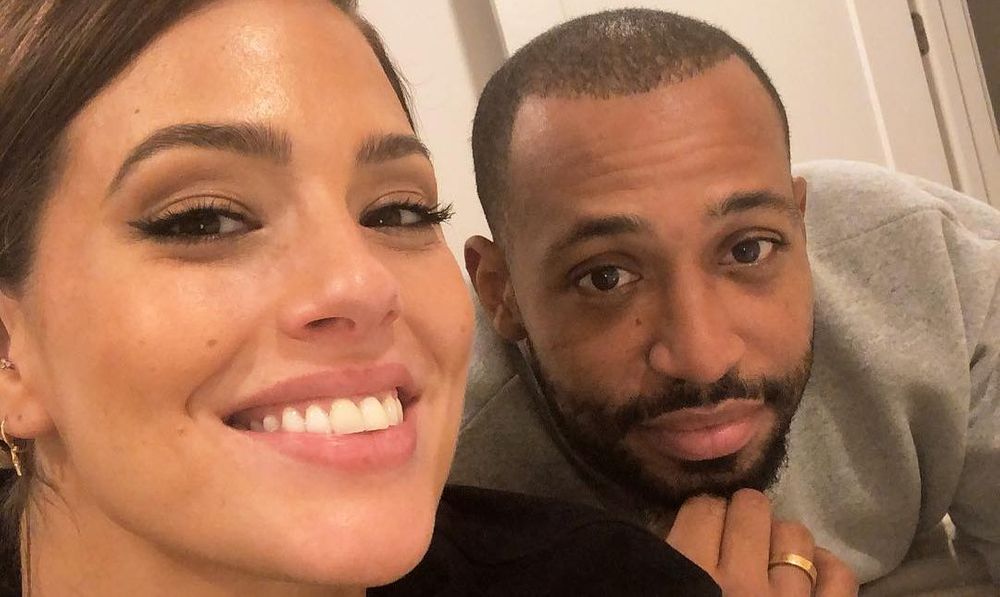 Justin and Ashley's first meeting has been described as something out of a rom-com. It happened in an elevator to Ashley's church, which was on the 8th floor. Ashley served as an usher, giving people candy and pressing the button to the eighth floor.
Ervin didn't make much of a first impression when he stepped onto the elevator with his friend. "I didn't bat an eye," Ashley writes in her book A New Model. Motivated by his friend, Justin made the first move with a simple yet effective 'Hey girl.'
Justin stayed on the elevator with Ashley, talking and sharing jokes. Ashley wrote that Ervin's fashion sense made him look like a nerd, but that notion of him eroded quickly. "He seemed to be looking into my soul when we talked," Ashley writes.
Ashley later shared that the Sunday that the pair met was their church's 'Porn Sunday.' Graham talked to InStyle UK about the idea behind 'Porn Sunday': "It's a day when ex-porn stars came in and talked about how their life had been changed by church and god."
Justin almost ruined his relationship with Ashley by asking to split the bill on their first date. She resolved not to see him again, but after a month of constant calls from Ervin, she agreed to listen to his point of view – a point of view that she agreed with.
In her book, Graham details Ervin's explanation: "When you told me you were a model, I assumed you were one of those beautiful women who uses guys for a fancy dinner. I don't play that game. I do well for myself, and I've been burned because of it. I don't want to go out with anyone who only has me around so I can pay for stuff."
Ashley and Justin waited until marriage to have s*x and now have s*x regularly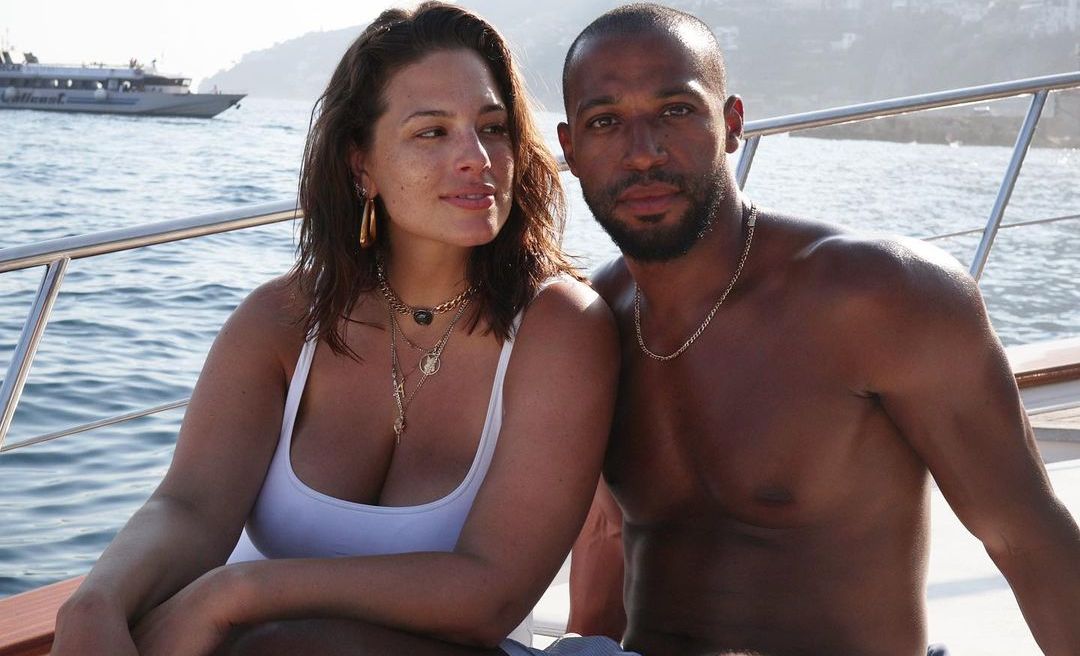 Following that first meeting, all Ashley wanted to do was to talk with Justin. The pair made time for each other – they went rollerblading and biking, did karaoke, watched movies, and took an improv class. However, they didn't have s*x.
"We never tempted ourselves by going over to each other's apartments late at night," Graham told Glamour. "But we'd go to late movies or take walks through the city together."
The plan was to wait until marriage and one year into the relationship, Ervin proposed. He asked for Ashley's hand in marriage as the pair filmed The Justin and Ashley Show. Ashley began talking about a proposal, not knowing that Justin had planned one for that moment.
"He told me how I was his best friend, how he wanted to do life with me, how he'd never met anyone like me… all these incredible things," Ashley told BAZAAR Bride. "And then he pulled a ring out, and said 'Will you marry me?'"
Two months after the proposal, the couple was married. The couple's secret to a happy marriage: Never stop having s*x. It's that simple. Graham told ELLE:
"Just have s*x. Have s*x all the time. Even if you don't feel like it, just have s*x. I have found that if we haven't had s*x, we get snippy and then if we are having s*x, we're all over each other. For us it's like, 'Oh, let's have s*x.' And then were right back in a great mood."
Through s*x, Graham feels loved and appreciated by Justin. "He affirms me all the time and lets me know how sexy and beautiful I am," Ashley told Entertainment Tonight. Another activity that the pair love to do and that bonds them is prayer. They have built their relationship on their shared faith. Graham told Lilly Singh:
"My husband and I have prayer nights together, because I do meditations and prayer and so does he on his own – but then when we do it together, it just feels more powerful. And in that power when we're praying, it's like, 'Oh… do you feel that?'"
Ashley's family was initially unaccepting of Ervin because of his race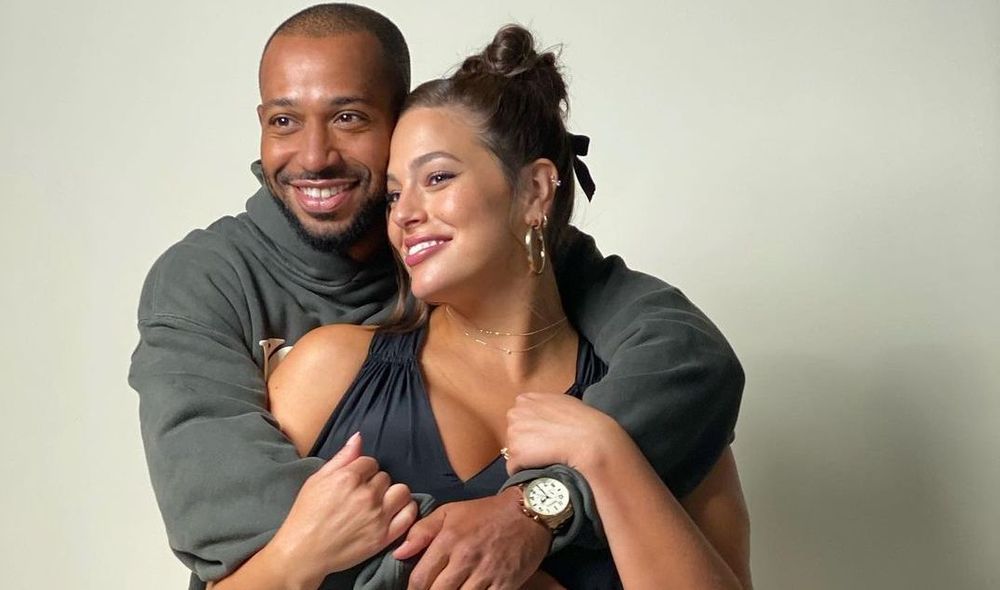 Ashley writes in her book that she didn't grow up around many black people in her native Nebraska. When she took Ervin home, she 'naively hoped everyone would be color-blind.'
Graham was shocked to see her grandmother being racist. Ashley's grandmother didn't acknowledge the black man that Ashley brought home. "Instead, my grandmother looked me in the eye, with Justin standing behind me, and said, 'Tell that guy I said goodbye.'
"I had never seen my loving, hardworking, and wonderful grandma be so hurtful and so racist. I was in shock." Graham was disappointed but not surprised. Ashley told CBS that she felt embarrassed for what her family did to Ervin:
"And I will never forget that feeling of just sitting there with Justin, thinking, 'I'm so embarrassed that I had to bring him in to meet these people, these people who raised me and taught me how to live, and he's being treated so terribly.'"
To his immense credit, Ervin didn't give up trying to establish a bond with Ashley's family. He got into her grandmother's good books after calling her to wish her a happy 60th wedding anniversary.
"Afterward, Grandma called my mom and said, 'You'll never guess who called me.' And from then on out, she loved him.'
Ervin and Graham have one son and are expecting another child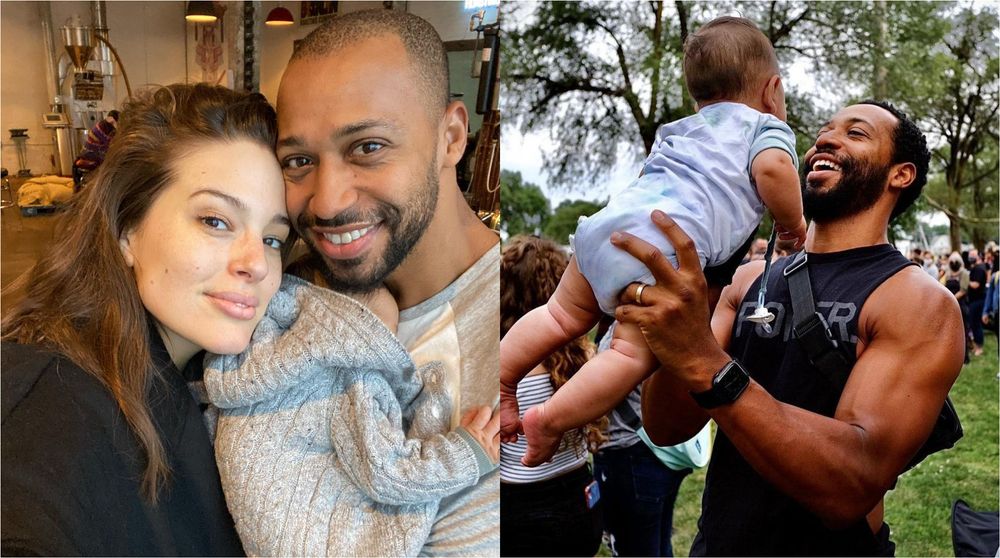 Graham announced that she was pregnant with the couple's first child on their 9th wedding anniversary. She wrote on Instagram:
"Nine years ago today, I married the love of my life. It has been the best journey with my favorite person in the world! Today, we are feeling so blessed, grateful and excited to celebrate our GROWING FAMILY!"
"Now that we've made a life together, let's make a life together," Ervin wrote in his post. "I love you and I love us. All of us."
Graham and Ervin welcomed Isaac Menelik Giovanni on 18th January 2020. She delivered him at home in a birthing pool with Ervin providing support. After spending six hours in labor and after delivering a healthy child, Ashley felt invincible. On an episode of Pretty Big deal, Ashley praised Ervin's support during delivery:
"Seeing you with tears in your eyes saying 'I can see his head' gave me so much strength to just push him out and I really needed that. To go straight from the pool to the bed with our son and just hold him, what a bond."
Ashley has enjoyed motherhood and seeing her son and husband develop a bond. "I cannot believe how fast this year went, watching everything," Ashley shared via a YouTube video on Isaac's birthday. "How your daddy loves you so much and how much I can see you love him back."
Graham had been actively trying to get pregnant again. "I would get pregnant yesterday if I could," Ashley told WSJ in February. She has succeeded as she is now pregnant with the couple's second child. "I'm just beginning to process and celebrate what the next chapter means for us," she wrote on Instagram.
Has motherhood affected Ervin and Ashley's sex life? No. Graham told People: "I know my vag*na was made to have a baby and to push it out, and I knew it was going to go right back [to what it was]. Everything's still in there, it all feels the same, the furniture is probably rearranged."
Ervin is a celebrated cinematographer who has worked with Graham on several campaigns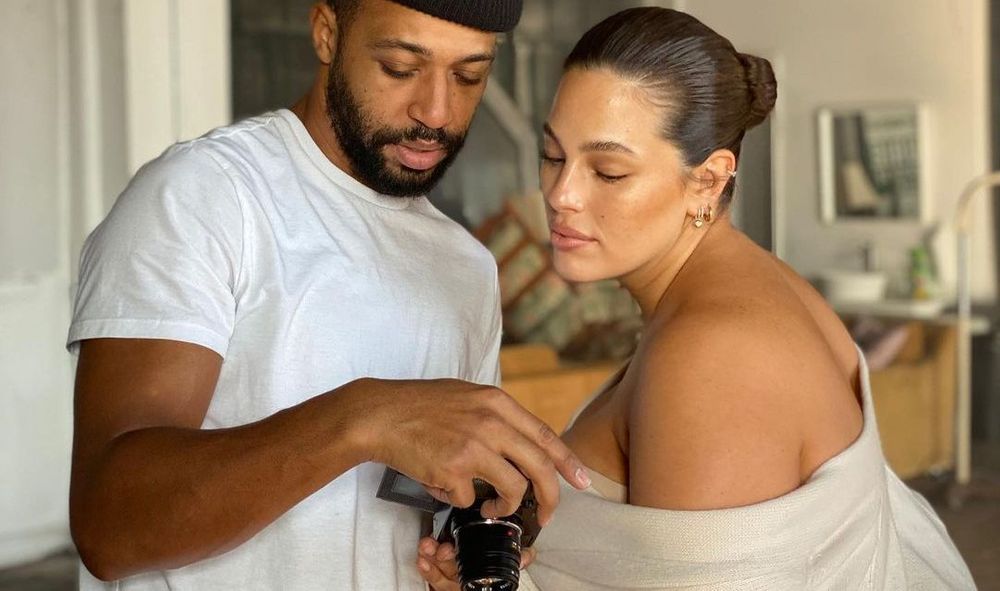 Ervin has worked as a cinematographer since 2005. In 2012, he graduated from the School of Visual Arts with an MFA in documentary filmmaking.
He worked on the award-winning 2013 documentary Elephant in the Room. Justin has collaborated with brands such as Vogue, and you can find his best work on his website.
Justin has worked with Graham on several campaigns, including the Swimsuits for All campaign. In June 2020, he shot Ashley for Harper's Bazaar. He posted the cover with Ashley's photo on it and attached the following caption:
"To do it with @ashleygraham was another gift all its own. The strength and unity implemented in this shoot is a metaphor for how it needs to be in life. Oneness, togetherness, family and love. I believe that those values are directly reflected in the pictures and that makes me very proud indeed."
---