Life can get difficult sometimes and, in those times, you need someone who loves you to support you and to see you through. For Mike Sorrentino, that person is Lauren Pesce.
Mike Sorrentino made a name for himself when he starred in the reality show Jersey Shore. He was a wild character on the show and, this gave him a lot of fans and a lot of money. The show gave him his nickname, The Situation. In 2011, Mike was the 2nd highest-paid reality star after Kim Kardashian.
Mike also starred in other shows such as New Stars and Celebrity Big Brother. These appearances made Mike a famous man, but he also had his fair share of troubles. At one point, he suffered from addiction to prescription meds, and he is now in jail for tax evasion.
Lauren Pesce is the woman who stood by him during the highs and lows of his career. He is the reason why Mike made it out of his dark times. Mike is happy alongside Lauren. The couple's Instagram pages are full of photos of their best times together.
Who is Lauren Pesce? Read through as we explore some of her untold truths.
Lauren and Mike met in college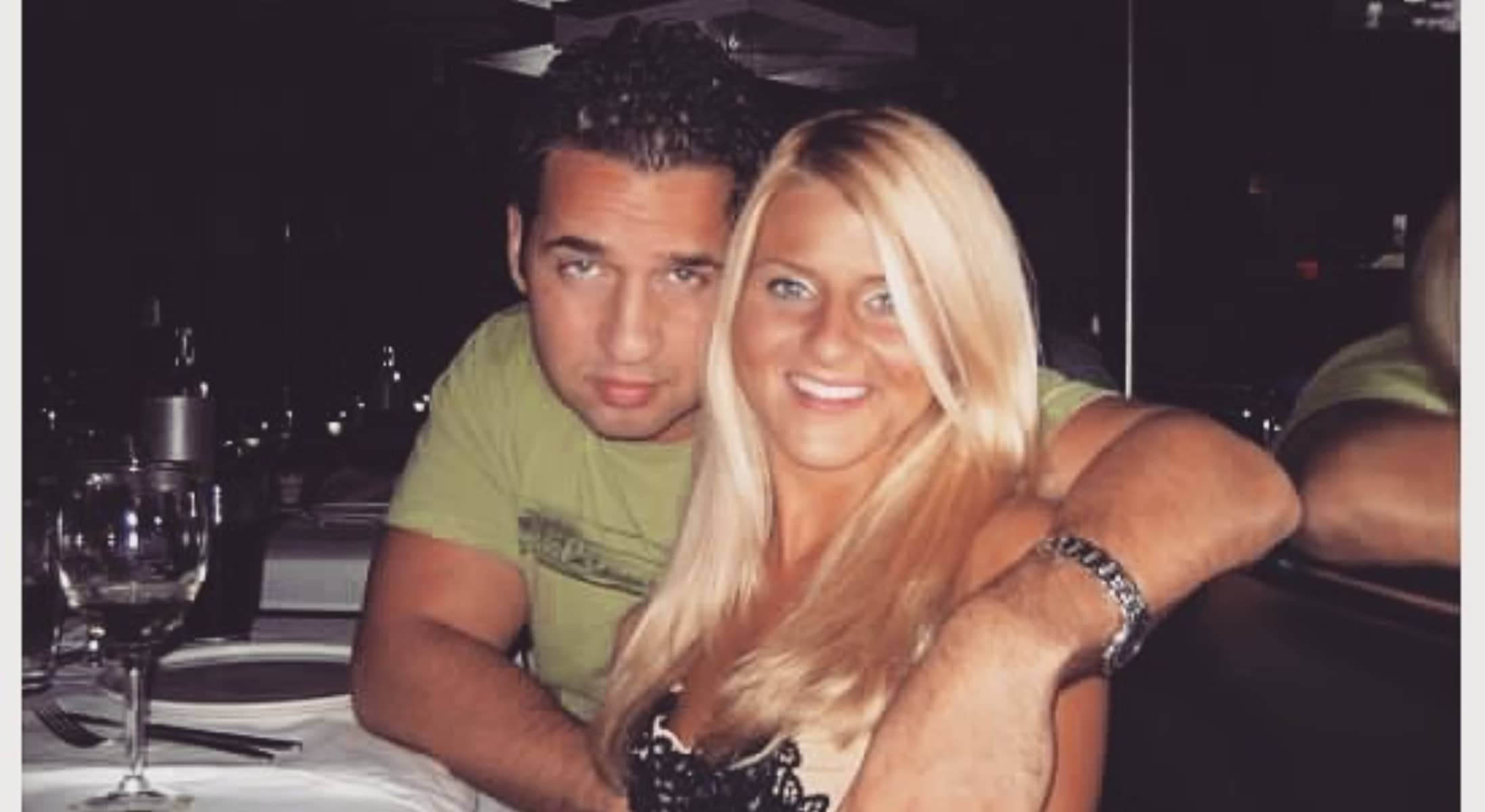 Lauren met Mike in college, and the connection was instant. Lauren posted a photo on Instagram that showed the couple during their college days. The relationship lasted for four years before Mike ended it in 2009.
The couple took a break when Mike landed a role in the original Jersey Shore series. Mike felt that this was a decision he had to make to succeed on the show. In hindsight, Mike made the right decision. Mike was a controversial person during his time in Jersey Shore. He could only play his part on the show if he remained single.
Lauren doesn't like Jersey Shore and, it's easy to see why. The show took away her college sweetheart and, she didn't always approve of what he did on the show. However, she is happy that Mike found success.
There was a brief period on the show that Mike almost got a girlfriend. Mike asked Paula Pickard to be his girlfriend. Pickard worked at a tanning salon in New Jersey and, she had a lot of chemistry with Mike. The two of them spent some time together on the show and, ultimately, Mike asked her to be his girlfriend.
However, it didn't feel right for Mike. He started having second thoughts immediately after he asked Paula to be his girlfriend. Mike, therefore, chose to end it. It turned out well for Paula since she got engaged and she has a daughter.
It also turned out well for Mike after the original Jersey Shore series ended. Mike and Laura got back together after four years of being apart. It was a sign that they were true to each other. Laura waited for Mike and, it turned out well in the end. The love they have for each other prevailed.
The wedding proposal was filmed on camera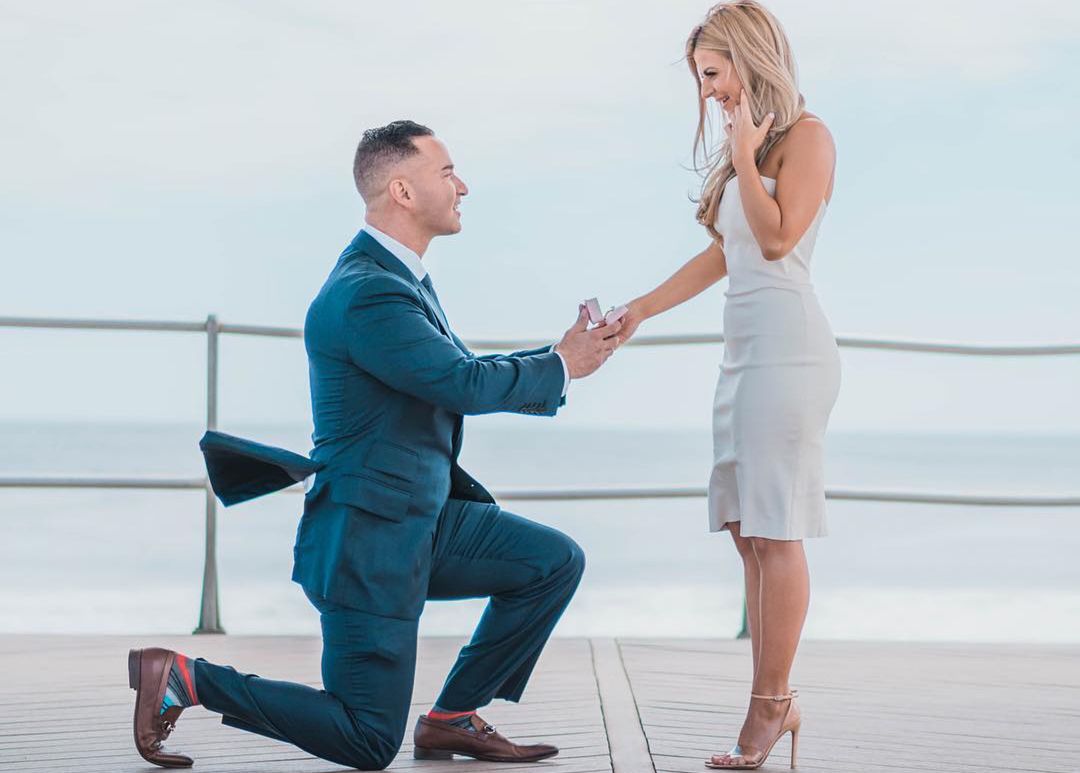 Mike proposed to Lauren in what was an emotional Jersey Shore Family Vacation episode. Mike's colleagues knew that he was going to propose, and they tried to make the proposal as memorable as possible.
The proposal started with a walk down the trail of love. Rose petals worth $1000 lay on the path and it led to a specially prepared location next to a swimming pool. Mike and Lauren stood in the middle of burning candles arranged in the shape of a heart.
Lauren and Mike then watched a video montage of their best moments as a couple. The video led up to the proposal where Mike referred to Lauren as his best friend, his college sweetheart and his better half. He then went on to say:
"You make me a better person…Please make me the happiest man on earth…will you please marry me?"
Lauren and Mike looked so much in love when Lauren accepted his proposal. It was an emotional moment for the couple and the Jersey Shore cast that were watching on. The couple then proceeded to enjoy their first meal as an engaged couple, a rainbow cookie.
Part of the wedding was also caught on camera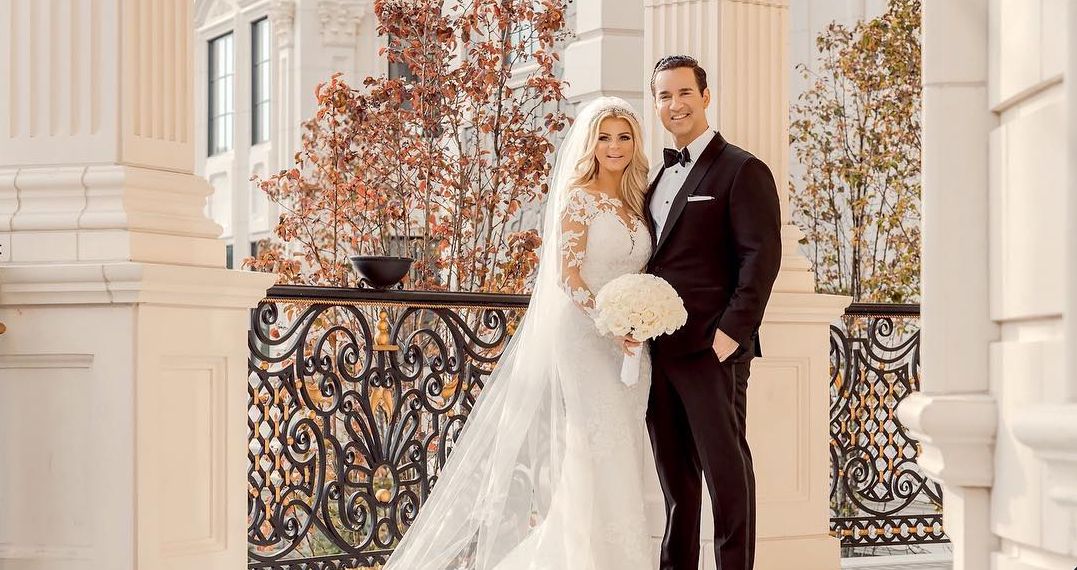 The next season of Jersey Shore featured the couple's wedding. The episode contained the couple's intrigues as they prepared for the wedding.
Mike's legal issues also featured heavily on the episode. He was sentenced to eight months in prison after he pleaded guilty to a tax evasion charge. The conviction restricted his movements, and it hampered wedding preparations. Luckily, Mike's friends were there to help where Mike was restricted.
The wedding venue was at The Legacy Castle in New Jersey. The location presented a gorgeous backdrop to what was a special occasion.
Mike described the wedding to US weekly in the following words:
"…the whole day I was trying to gather my composure from just breaking down from happiness. It was just really beautiful…I can't believe that we were able to pull off such an unbelievably beautiful wedding like that."
On the day of the wedding, Lauren posted a lovely message for Mike on her Instagram page. The caption read:
"…Today I marry my best friend and soul mate, without you I wouldn't be whole. I love you forever Michael Paul…"
Sadly for Lauren, she had to watch Mike go to jail on 15th January, 2019. She didn't get to spend much time with him, but she visits him almost every week in prison. Mike's release date is on September 12, 2019.
A recent Instagram post by Lauren stated that the couple has gone through a testing year. However, she expressed hope that the couple will emerge stronger.
She is credited for transforming Mike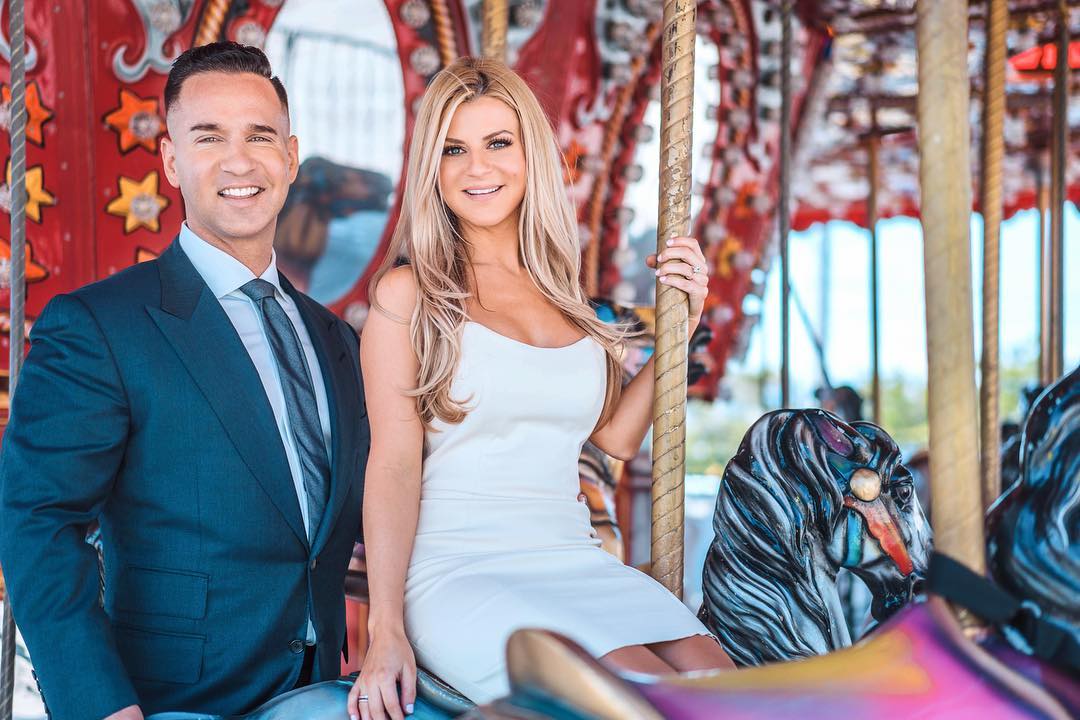 Mike's partying days on Jersey Shore led him to prescription drug addiction. People first noticed the problem in 2012 and Mike duly attended rehab after filming the 5th season of Jersey Shore.
The rehab was successful for a while, but he slipped back into addiction in 2015. Mike cracked his ribs during a gym session and, his doctor prescribed some pills for him to take. Lauren advised Mike to refrain from taking the pills, but Mike took them and slipped back into addiction.
Mike went back to rehab, and he is now three years sober. Mike credits his success to the support he got from Lauren. Lauren refused to give up on Mike during his worst times. Mike could call on Lauren whenever he needed to.
The video montage that came right before Mike's wedding proposal made a reference to how supportive Lauren was to Mike. The montage started with the following quote:
"I fell in love with you because you loved me when I couldn't even love myself."
She has made appearances on reality television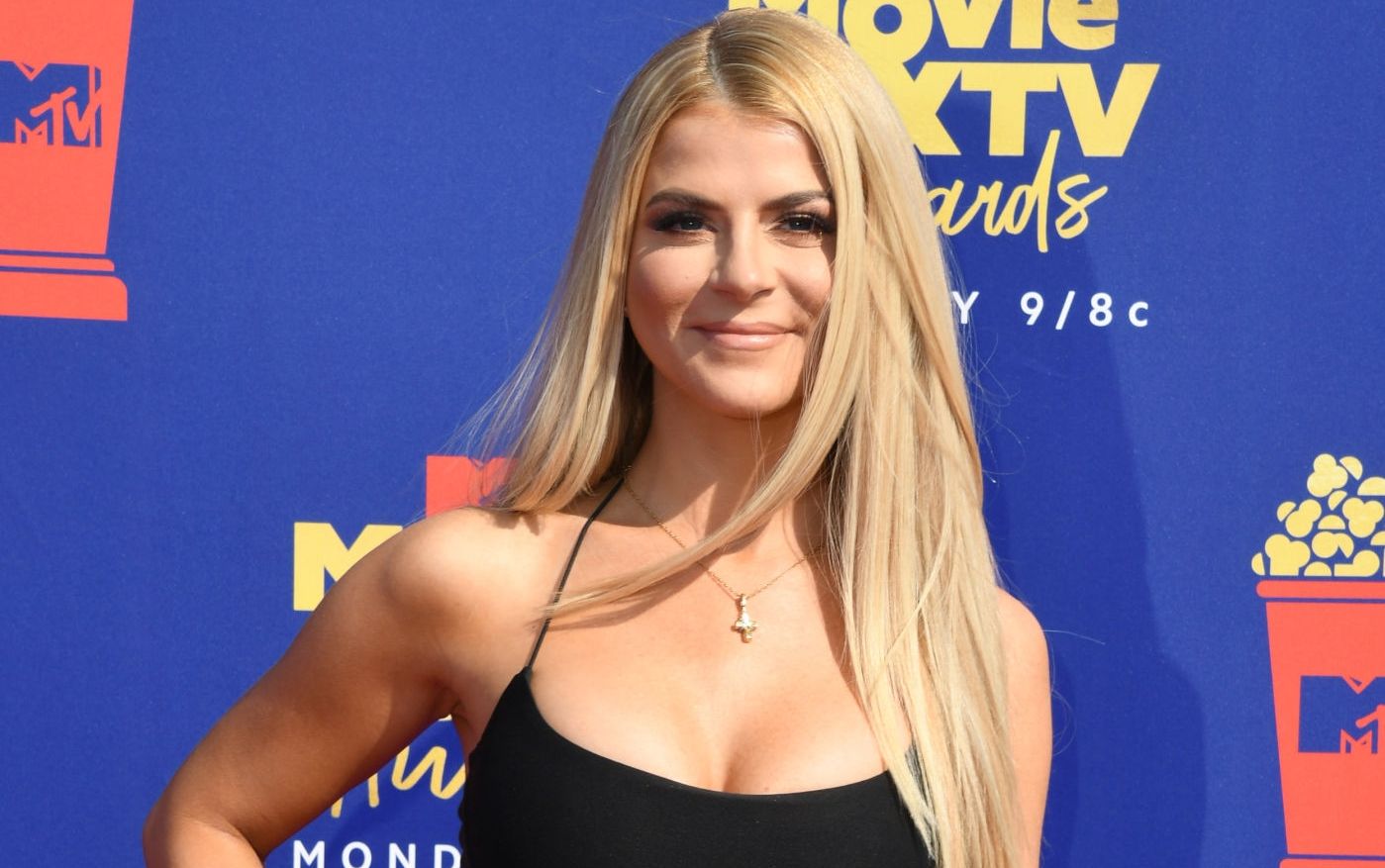 Lauren has appeared on Jersey Shore due to her affiliation with Mike. However, this isn't her first shot at reality television.
She famously appeared in the reality show Marriage Boot Camp: Reality Stars alongside her partner. Mike described the experience on the show as an eye-opener. The show encouraged Mike to open up to Lauren and to communicate better.
He feels that their experience on the show strengthened the relationship. Mike described the experience to Us Weekly:
"We're definitely a stronger couple than when we walked in…It definitely was an eye-opener for sure. It made me vulnerable and open up. We learned a lot about each other."
Lauren also appeared on the reality show The Sorrentinos. The show came after the original Jersey Shore got discontinued and it ran for one season in 2014. It focused on how Mike coped with life after Jersey Shore.
Lauren is a fashion blogger and realtor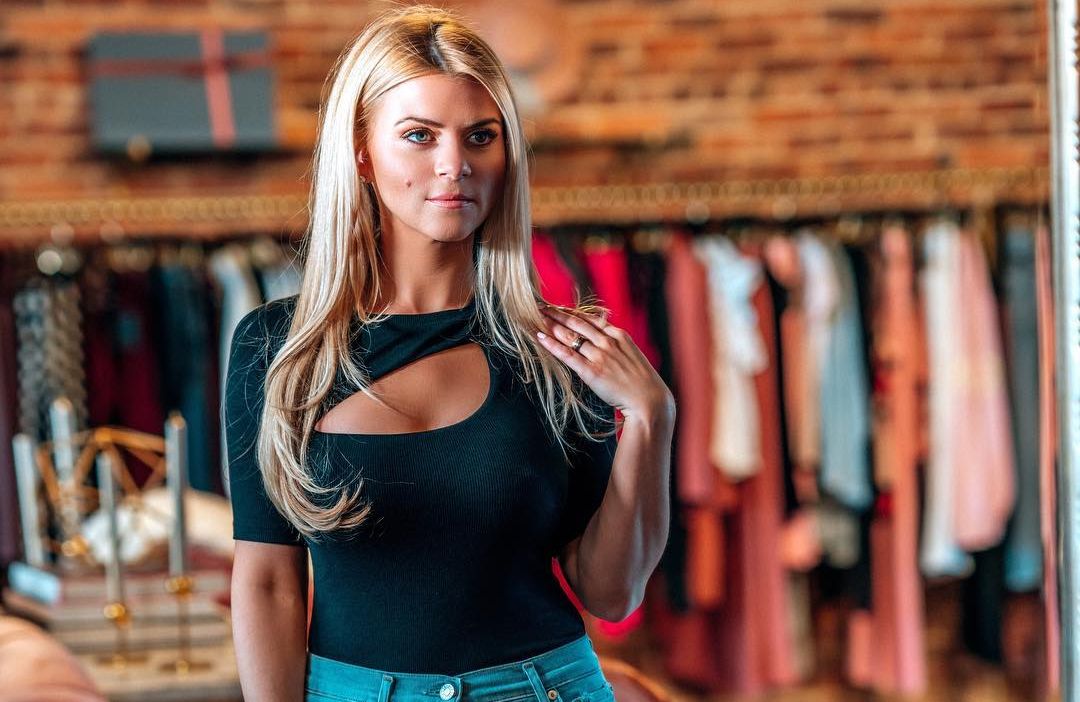 Lauren runs a blog known as The Style Blog, which focuses on topics such as fashion, fitness, and food. Lauren uses her own experiences to advise readers on fashion and fitness tips.
She has experience working for companies such as Saks Fifth Avenue, Elle, and Chanel. Lauren is also a real estate agent working for VRI Homes in New Jersey.
She might be a mother soon
The couple hinted in some Instagram posts that they are looking forward to having kids. Mike told People the following when quizzed on the matter:
"I've definitely attained a lot of the goals that I've set out for myself. Now one of the most important ones is having a family and kids."
All the indications show that Lauren would be a good mother. Hopefully, she'll start her own family when Mike gets out of prison.
Also Read: The Untold Truth Of Hasan Minhaj's Wife- Beena Minhaj
---