Hasan Minhaj is a wildly successful American comedian, writer, and producer. Minhaj rose to prominence when he worked as a senior correspondent on The Daily Show from 2014 to 2018. Hasan's first comedy special, Homecoming King, debuted on 23rd March 2017 on Netflix. Hasan left The Daily Show in August 2018 to host the show, Patriot Act with Hasan Minhaj.
Minhaj has become a top comedian and political commentator within a relatively short period. His wife, Beena Minhaj, has been with him every step of the way. She has been a constant source of love and support for Hasan, and she has even made personal sacrifices in support of her husband.
This piece will focus on Beena's career, her family, and her desire to stay away from the public eye.
She works in the healthcare industry
Beena Minhaj showed intellectual promise from a young age, and she was very active when it came to classroom activities. By the time Beena joined high school, she could fluently communicate in Hindi, Spanish, Gujarati, and English.
She joined the University of California to study Neurology, Physiology, and Behavior after completing high school. She earned her Bachelor's degree in 2007, and a year later, she earned her Master's in Public health from the University of California Davis. Beena later went back to the same institution to pursue a Doctorate. She was awarded the Ruth Romeo Award during her graduation in 2013.
Beena has plenty of work experience to go with her scholarly accomplishments. She has worked with reputable health care institutions such as the UCLA Center for Health and Research and CEP America (currently known as Vituity). Beena's bio at CEP America read;
"Her dissertation on the implementation of the West Los Angeles HPACT has been recognized nationally and replicated as a best practice across the country. She continues to be an active researcher, and her work dedicated to the heroes of our nation who find themselves homeless in an effort to give them a voice."
Beena worked with the homeless in Los Angeles before she and Hasan moved to New York. She currently works as a management consultant at MedAmerica.
Beena and Hasan didn't cohabitate until they got married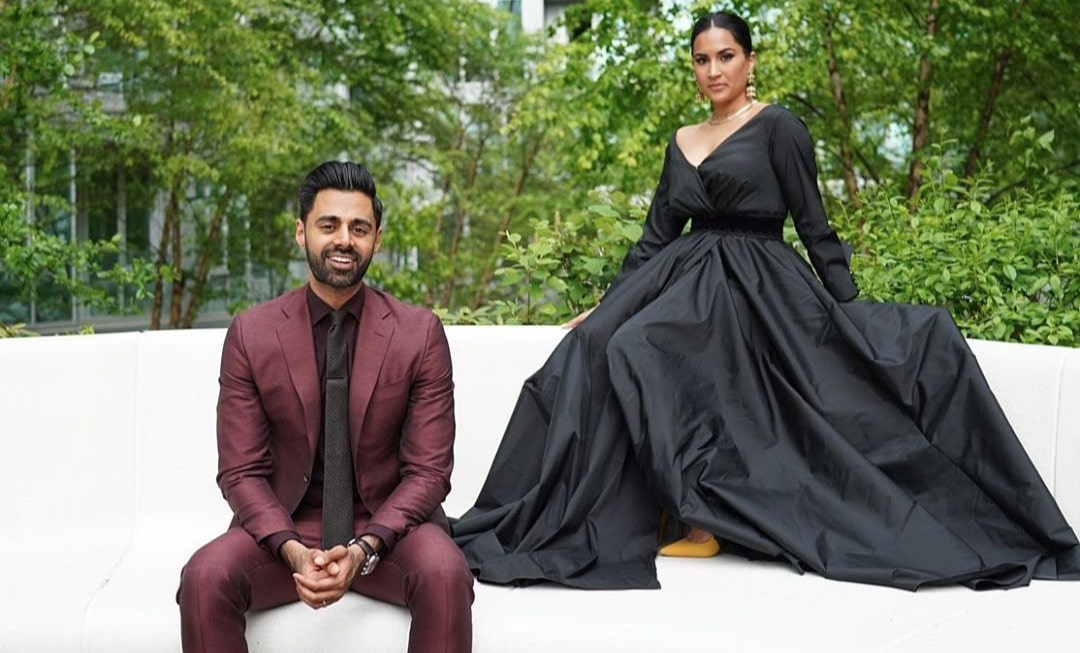 Beena and Hasan met during their time together in college. Hasan felt a connection when he met Beena, and thankfully, she felt the same connection. The couple dated for a few years before they got married in early January 2015. Hasan announced the marriage via a lovely Instagram photo of the couple posted on 6th January 2015.
The couple stayed true to tradition, and they didn't cohabitate until after they concluded the marriage. Hasan told the New York Times;
"Beena and I didn't move in together until we got married. We kept it very traditional – Mom, Dad, if you're reading this – so I had to evolve very quickly. I went from 'Scarface' photos to family photos. I'd never had throw pillows in my life, but I've become accustomed to them. And I will say that scented candles are really nice."
The marriage presented a big change in lifestyle for Beena and Hasan. The couple got married at around the time that they moved to New York. They had to adapt quickly to the demands of living in New York. Hasan had to adjust to the weather, while Beena had to make do with a different working space. She turned their apartment's walk-in closet into her office due to budgetary constraints. Hasan told the New York Times;
"All our New York friends go, like, 'Oooh, that was so clever,' And all our California friends are like, 'Why are you living in a closet? You don't deserve this, Beena.'"
The couple's different religions threatened their union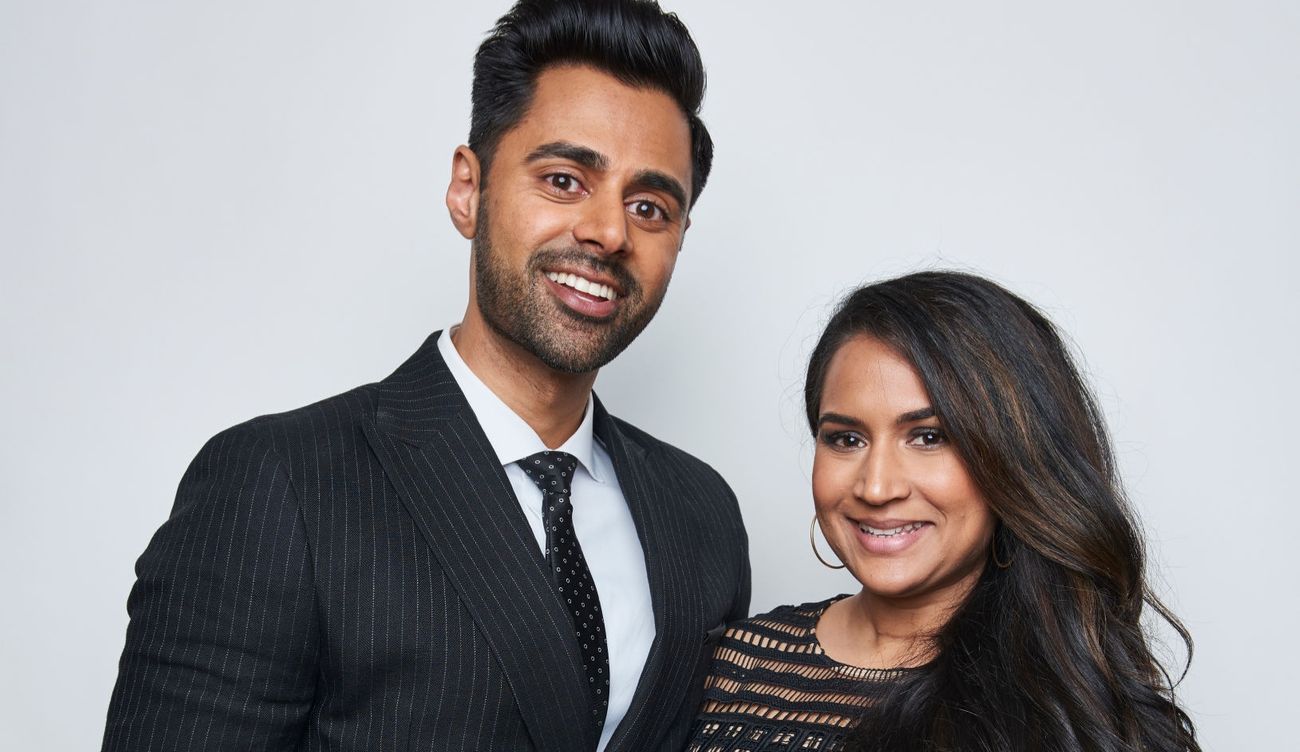 Beena and Hasan knew for a while that their different religions would come in the way of a potential marriage, but they persisted with their relationship nonetheless. The problem lay in the fact that Hasan was a Muslim while Beena was a Hindu. Muslim law prohibited Hasan from marrying Beena. At the time, the most viable option was for Beena to convert from Hindu to Muslim.
However, the couple's love for each other prevailed, and they were allowed to marry. The wedding followed Indian customs and traditions. Hasan stated the following about the marriage;
"I had a huge Indian wedding, and I did it for my wife, and I did it for my white friends."
Beena and Hasan welcomed their first child in 2018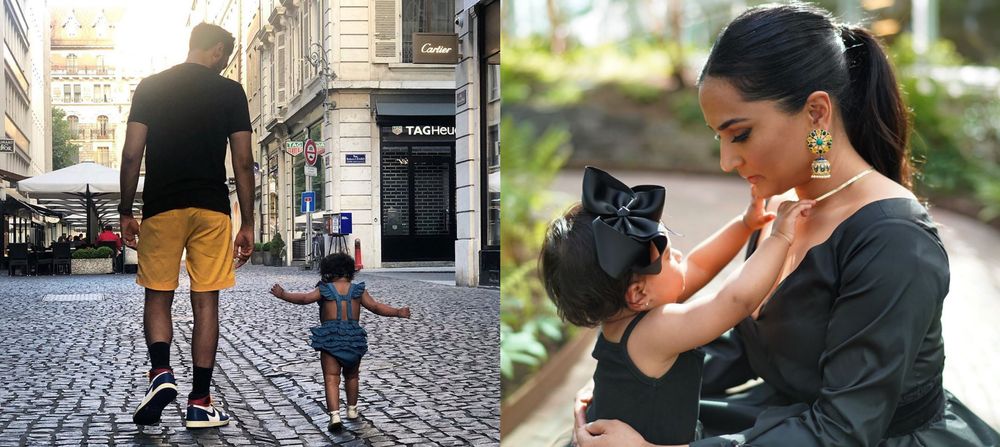 Hasan announced the birth of their daughter on 23rd April 2018. He posted a photo of the child's foot on Instagram with the caption, "Welcome to the world baby girl. God willing [iA] I'll be with you every step of the way…"
The couple has kept the child's identity a secret, and she is rarely seen out and about.
After delivering the couple's son, Beena claimed that she was done with having children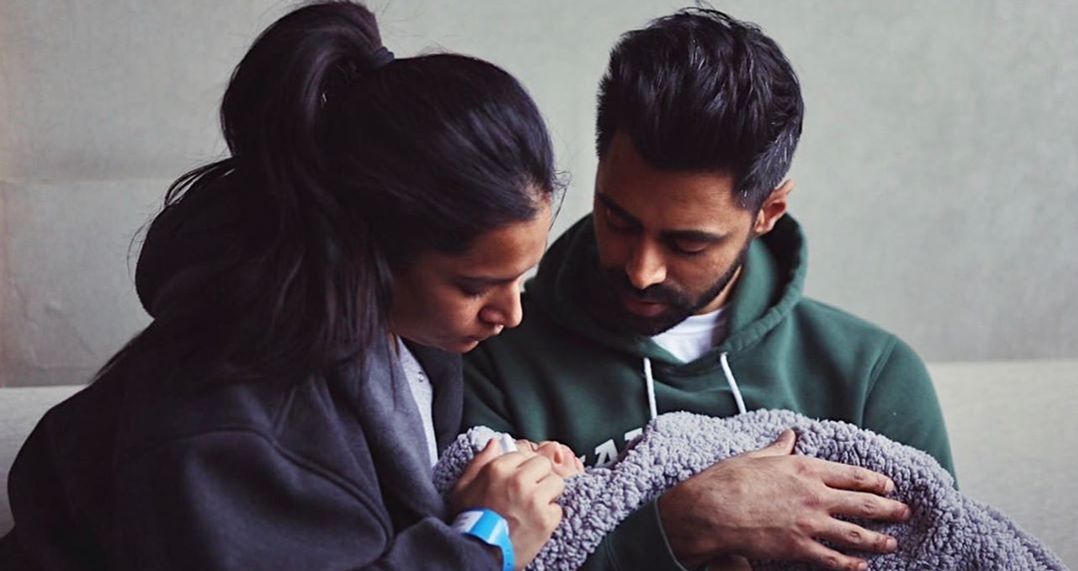 On 20th March 2020, Hasan took to Instagram to announce the birth of the couple's second child. On the caption, he stated that Beena had no intention of expanding the family, but he was keeping his options open. He wrote:
"Even in these crazy times there are so many beautiful moments. Welcome to the world little guy. The Minhaj family grows, and according to Beena it's done growing. But ya never know, shooters shoot."
Hasan's son arrived at a time when hospitals were dealing with increased coronavirus cases. Hasan told Today that it was an intense, but special experience. He explained:
"Delivery is already one of the most humbling moments that you feel as a human being because you're feeling so much, but you also feel totally powerless, especially as a dad… We felt so lucky that the delivery was smooth, the baby was healthy. It was just a really powerful moment (that) I'll never forget."
She is very secretive about her personal life
Beena is very secretive about her personal life. Unlike her husband, Beena keeps a private Instagram account. Beena's appearances on social media usually come courtesy of Hasan's social media pages. He told Vanity Fair that he respects Beena decision to keep her private life secret, "I respect the privacy of the people who I love, and they didn't sign up for this."
---