Adam Johnson is an English footballer who rose to prominence as a speedy winger at the Middlesbrough youth academy. He spent time on loan at Leeds United and Watford before moving to Manchester City in February 2010. The tricky player won the FA Cup in 2011 and the Premier League a year later.
Johnson returned to his hometown club Sunderland in 2012, where he performed consistently before his sacking in February 2016. Sunderland cut ties with Johnson after he pleaded guilty to child grooming and sexual activity with a child. Johnson was sentenced to six years but left prison after serving half his sentence.
Adam retreated to a private life in his 2-million-pound mansion in Castle Eden
While in prison, Adam sold his luxurious home Tollgate Lodge for a reported £1.7 million to England cricketer Ben Stones. He then funded the construction of a £2 million mansion in the leafy suburb of Castle Eden.
According to a report by ChronicleLive, the people of Castle Eden were eager to welcome Johnson back from prison. "I think a lot of people were upset by what happened but there is a thing called forgiveness and second chances," a Castle Eden local told the publication.
Per The Sun, Adam celebrated his release with a 'booze-fuelled' party at his home. Since then, Johnson has opted for a life away from public scrutiny.
He'd welcomed his daughter, Ayla, with ex-girlfriend Stacey Flounders in January 2015. Flounders promised to remain friends with Adam after his release for the sake of their daughter. However, she vowed not to rekindle the couple's relationship.
"You can forgive but I will never forget what he has done," she told The Mail. Stacey said that her life 'fell apart' during Adam's trial and that the trial opened her eyes to Adam's true nature. She provided damning testimony during the trial, saying that Adam had admitted to cheating on her.
Stacey confessed to aborting the couple's second child after Adam's arrest. "I couldn't bring another baby into this world with everything that was going on," Flounders said. "It was heartbreaking but I felt I had no choice."
Adam Johnson is a registered sex offender and will remain on the register for fifteen years. He has to inform the police if he plans to travel overseas. Authorities also hold his banking details so they can monitor his online purchases. 
Johnson and Stacey Flounders welcomed a second child in July 2021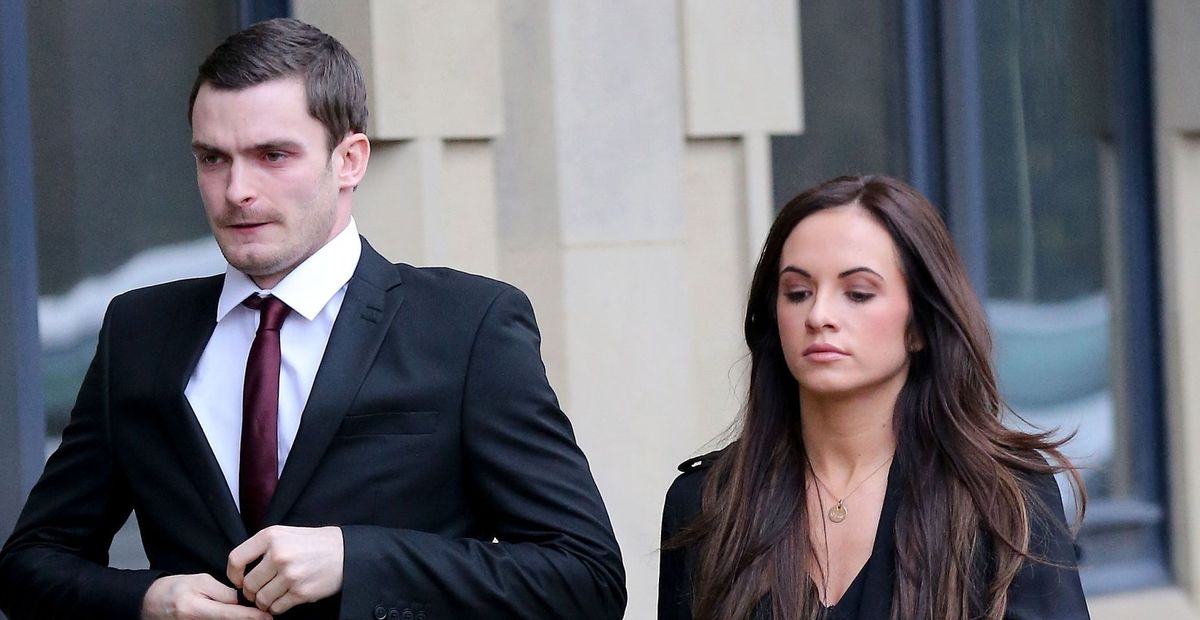 Despite her assertion that she wouldn't get back together with Johnson, Stacey and the disgraced footballer reconciled during the quarantine period. The reconciliation led to the conception and birth of the couple's second child. A source speaking to The Sun revealed:
"Adam and Stacey are both thrilled to be parents again – and to have a little boy. This is the fresh start they wanted. They are both so happy."
The pair live together in Durham, but he's reportedly considering a move abroad for himself and his family. 
After his release from prison, Johnson released a statement apologizing to everyone he'd hurt, including Stacey. The statement said:
"I am very sorry for the effect my conduct had on those directly and indirectly involved. It should never have happened and I deeply regret what I did. I now want to concentrate on the future and demonstrate through my actions that I am committed to repaying them for their support."
Adam reportedly tried returning to football but couldn't find a club to pick him up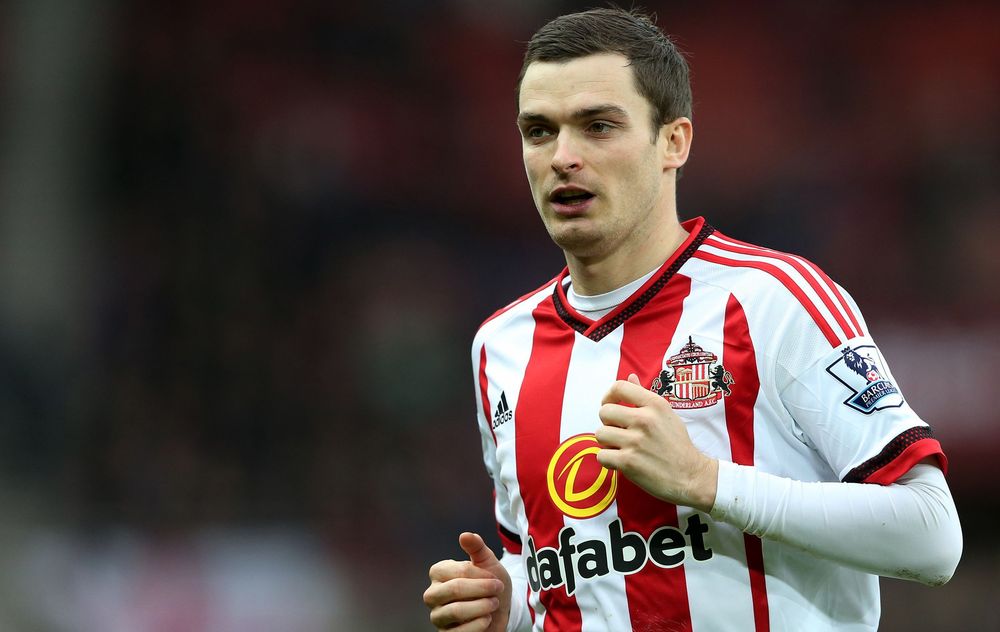 Adam Johnson reportedly wanted to return to professional football after his release. According to the Mirror, he planned to send a letter to teams pleading for a job. He'd been playing football in Doncaster, South Yorkshire, to maintain his fitness.
The report claims that his family didn't support Adam's open-letter idea. "Genuinely thought he was joking when he told me but he was deadly serious," his sister, Faye, reportedly said. If he failed to find a team in England, Adam allegedly planned to try his luck abroad.
Johnson's family had its reservations, but Christopher Stacey, the co-director of Unlock, a charity for convicted people, felt that Adam deserved a chance at redemption on the pitch. "The media fascination with Adam Johnson says less about him and his crime and more about us as a society," Stacey told Press Association Sport. "Do we want people to be punished forever?"
Few agree with Christopher's opinion that Johnson should have been allowed another chance to play. A recent sale of Adam Johnson's boots on eBay showed that a majority of fans still rebuke Adam.
Adam wore the boots and scored during Sunderland's win over bitter rivals Newcastle in 2015. The boots were on sale for £10, attracted 14 bids, and sold for £49. "Rare Adam Johnson's match worn boots v Newcastle United in Sunderland's 3-0 victory at the Stadium of Light 25/10/15," the description read.
The e-bay seller attracted vicious attacks from fans. "I'd offer 50p so I could burn them," one fan wrote (Per SportBible).
---