Chris Pratt is an American actor who rose to fame for playing Ander Dwyer in NBC's hit sitcom Parks and Recreation. His performance earned him critical acclaim and a Critics' Choice Television Award for Best Supporting Actor in a Comedy Series in 2013.
Pratt established himself as a Hollywood A-lister by starring in The Lego Movie and Marvel's Guardians of the Galaxy. In 2015, he featured in Time's 100 most influential people in the world list. He went on to star in Jurassic World and reprised his MCU role in Guardians of the Galaxy Vol. 2 and the Avengers films.
Who is Katherine Schwarzenegger? Keep reading to discover more about her.
Katherine's mother Maria Shriver hooked Katherine up with Chris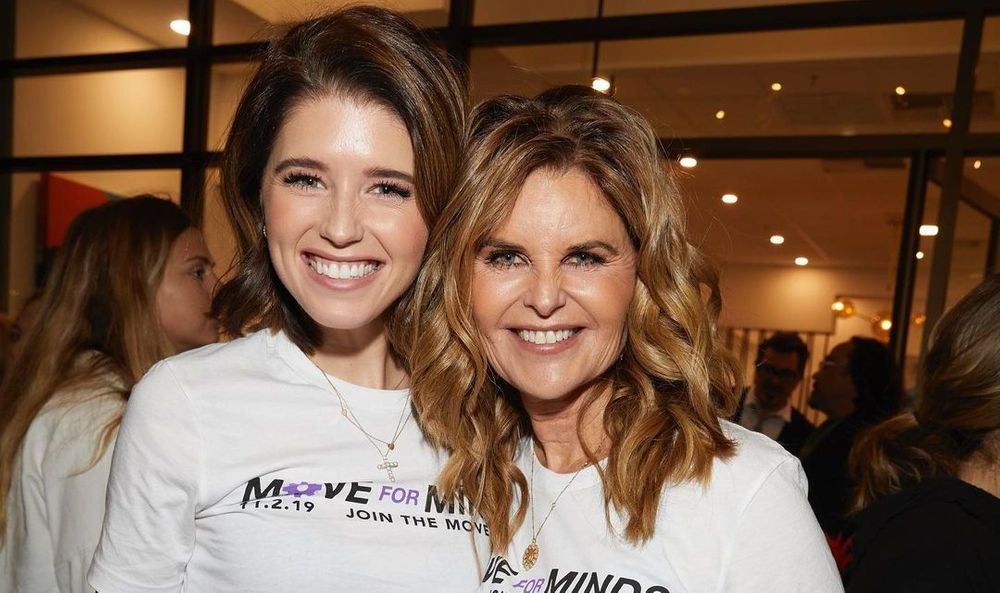 Katherine Schwarzenegger is the daughter of actor and politician, Arnold Schwarzenegger, and philanthropist, Maria Shriver. After Pratt split from ex-wife Anna Faris, Maria set him up with her daughter Katherine. Pratt and Shriver knew each other through mutual friends. "Maria helped set them up," a source told People.
Pratt settled in seamlessly into the Schwarzenegger family. In the fall of 2018, when Chris and Katherine were first reported to be dating, Chris was spotted dining with Arnold and his girlfriend Heather Milligan. "Chris always seems very comfortable around her family. It's like he is part of the family," the insider added.
Chris bonded with Arnold by working out with the Terminator star. "When I watched him make his moves in the gym, the incline press specifically did it," Arnold told Jimmy Kimmel. [That's] why I wanted him to become my son-in-law. It was the incline press." Arnold revealed that Chris asked for his blessing before proposing to Katherine and that he gave Pratt the nod of approval.
"I'm really happy that he is such a great guy," Arnold said. "Not only a very talented guy and a great actor and a great star and all this stuff, but a really kind man and kind to my daughter, which is the most important thing for me."
Chris told Extra that he was nervous asking Arnold for his blessing. "I think any person who appreciates a tradition and asks a father for his daughter's hand in marriage… it's inevitably going to be something that makes you a little nervous, but that's sort of the beauty of it, you know?"
Katherine and Pratt wed in an intimate ceremony held in Montecito, California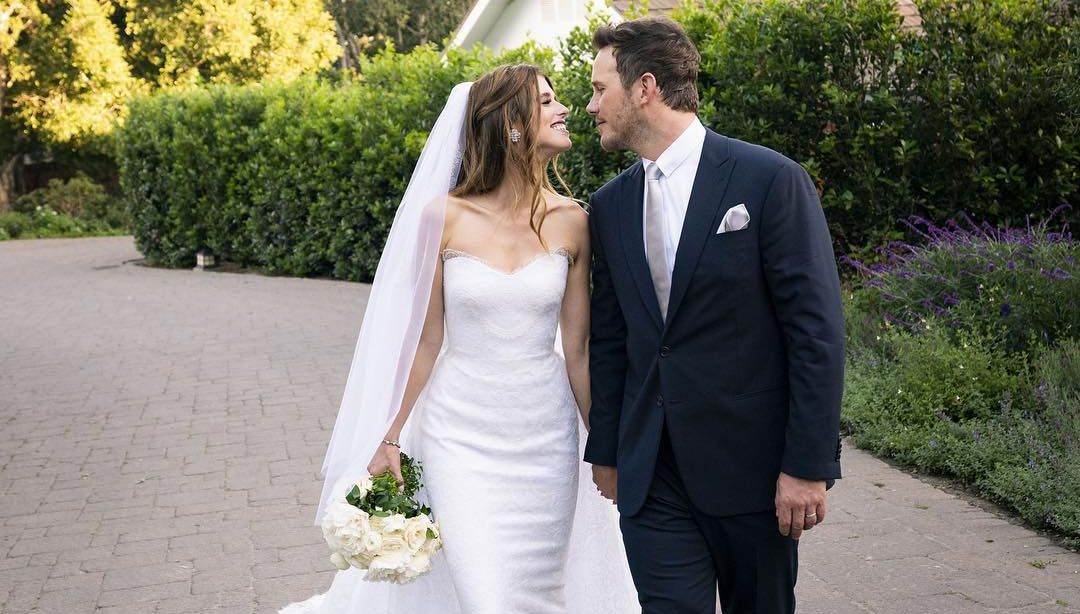 Pratt and Katherine were first spotted together on Father's Day 2018, but they'd started dating a couple of months prior. Chris publicly acknowledged the relationship in December 2018 when he wished his then-girlfriend a happy birthday via Instagram. "Thrilled God put you in my life," Chris wrote. "Thankful for the laughs, kisses, talks, hikes, love and care."
A month later, Chris proposed. "Sweet Katherine, so happy you said yes!" Pratt announced. "I'm thrilled to be marrying you. Proud to live boldly in faith with you." Katherine shared on The Drew Barrymore Show that when they first met, both she and Pratt knew they were destined for marriage.
"We talk about that a lot because I'm pretty sure we both knew right away that this is where our relationship was headed and we clicked very quickly and so he is the best," Katherine said. Katherine's April 2019 bridal shower was the stuff of dreams, with guests such as Oprah Winfrey in attendance.
The couple wed in June 2019 in an intimate ceremony held in Montecito, California. "Chris and Katherine's wedding will be a very intimate affair with just their closest loved ones," a source told People before the ceremony. Katherine announced the nuptials via the following Instagram caption:
"We became husband and wife in front of God, our families and those we love. It was intimate, moving and emotional. We feel so blessed to begin this new chapter of our lives. We are so thankful to our families and friends who stood with us."
The couple recently celebrated their 2nd wedding anniversary. Pratt told USA TODAY that he gifted Katherine a 'nice piece of jewelry.' "They say the second anniversary is supposed to be wood or paper or something like that," Chris said. "I went with diamonds because I've been gone a lot." Chris also posted this goofy yet sweet message on Instagram:
"Whether you're clipping my toenails, biting me at the hospital, bringing me coffee at work, exhibiting glamorous hair, clipping my toenails again or suffering from indigestion due to eating too much curry, you always have that beautiful smile on your face. Thanks for changing everything for me. I love you to the moon and back."
The couple welcomed their first child Lyla Maria Schwarzenegger in August 2020
"Lots of kids," Pratt responded to a late January 2019 question from Entertainment Tonight regarding his and Katherine's future. The couple welcomed their first child, Lyla Maria Schwarzenegger, in August 2020. "We couldn't be happier," Pratt wrote. "Both mom and baby are doing great. We are extremely blessed."
Chris and Katherine have repeatedly praised each other's parenting skills. On Father's day, Katherine took to Instagram to praise Pratt for being a girl dad. "Watching you as a father has been one of the greatest joys and watching you become a girl dad to Lyla Maria has melted my heart!" Katherine wrote alongside a photo of Pratt wearing a 'Girl Dad' t-shirt.
"It's so beautiful to be able to watch him step into this new role of being a girl dad, and he's the best husband and best dad," Katherine told Drew Barrymore. "Thank you for everything you do for us," Pratt told Katherine via Instagram on Mother's Day. "We love you!"
Pratt and Schwarzenegger plan to throw a family party to celebrate Lyla's first birthday. Chris told Access Hollywood that the party will celebrate Katherine as Lyla can't possibly comprehend what will be going on. "It'll be more about us than her because she's not gonna really know what's going on at 1-years-old but we'll make it about her mom," Chris said.
Chris stated that he and Katherine will discuss the possibility of having more children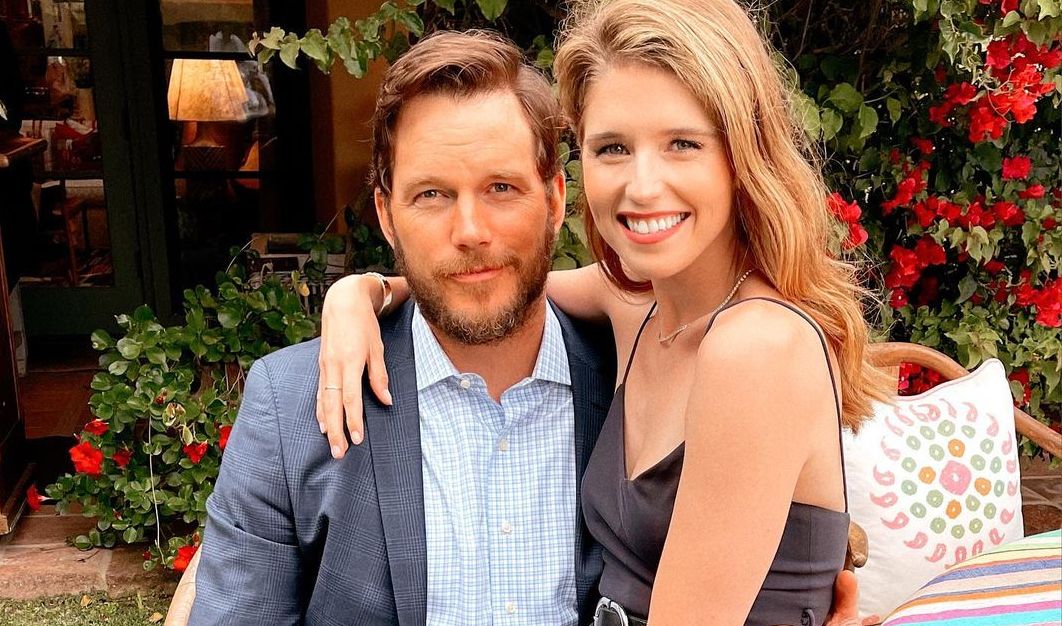 2020 was a tough year for most of us, but Chris Pratt had the time of his life. He welcomed his first daughter and spent valuable time with his family. During quarantine, we learned that Katherine is an amazing baker. Chris crashed one of Katherine's Instagram Live sessions to praise her for her delicious banana bread.
"I'm here to attest that Katherine's banana bread [is] truly remarkable," Chris stated. "I love it." Katherine later told Entertainment Tonight that Chris is the master chef in their household and that she learned plenty from him during the lockdown.
Pratt told People that he is open to having 'as many [kids] as the man upstairs will provide.' "I'll probably have to talk to Katherine about that but my plan is, let's go," he added. Chris has his hands full with two children (he shares a son, Jack, with ex-wife Anna Faris), but he enjoys every moment he spends with them. He told People:
"The high common denominator is just kind of this unquenchable desire to want to be close to them, be next to them, to protect them and love them. It's the best."
Katherine wrote of her experience with body shaming in her book Rock What You've Got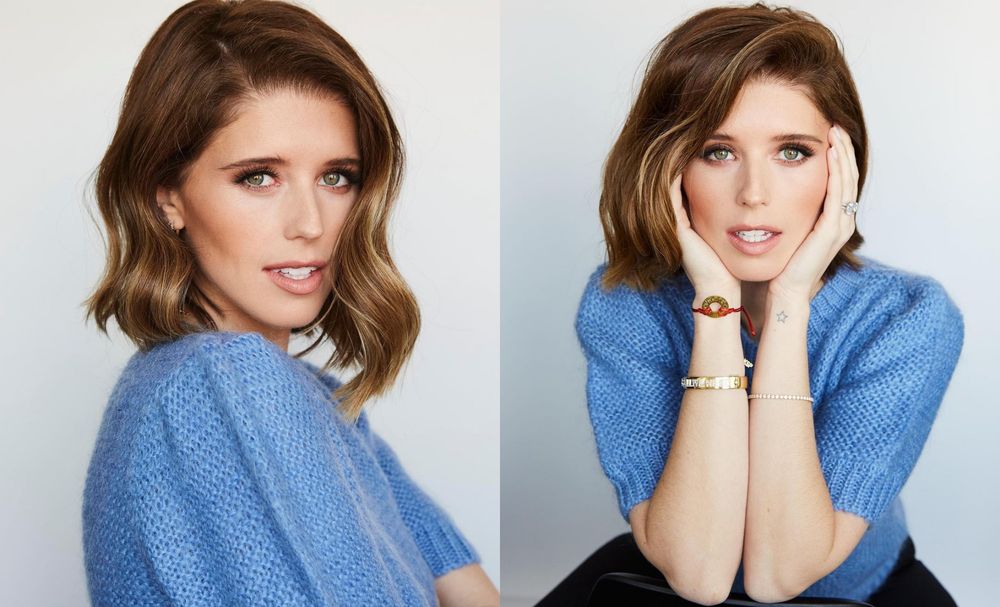 Katherine wrote her first book, Rock What You've Got: Secrets to Loving Your Inner and Outer Beauty from Someone Who's Been There and Back, while studying at the University of Southern California. She channeled her experience with body shaming to empower women struggling with body positivity issues.
In her book, Katherine shared that she experienced body shaming from 4th grade to 7th grade. After graduating in 2012, Katherine felt uncertain about what step to take next. She solicited advice from a variety of people, including actors, entrepreneurs, and singers. Katherine compiled the advice she got in her second book, I Just Graduated… Now What?
Schwarzenegger shared that Pratt was her support system as she worked on her latest book, The Gift of Forgiveness. "We try to be each other's greatest cheerleaders," she told Us Weekly. "It's very important to the both of us."
Katherine credits her parents for supporting her writing career and not pressuring her into pursuing a particular career. "Both of my parents definitely taught us when we were younger that it didn't matter what we did in life as long as we worked hard and found our passion," Katherine told Hello Magazine.
Schwarzenegger is a lifestyle blogger and a passionate animal rights advocate
Katherine showcases her love for animals via her Instagram page, where she's posted plenty of photos of various animals. She is an ambassador for Best Friends Animal Society and the American Society for the Prevention of Cruelty to Animals (ASPCA), organizations that fight against animal cruelty.
She encourages people to adopt or provide foster homes for dogs. Katherine shared her experiences with her adopted dog in her first kid's book, Maverick and Me. The book details the benefits of adopting a pet.
Katherine also runs a lifestyle blog that tackles a variety of topics, including fashion and cooking. She's written on the about page of her blog:
"As a passionate animal advocate, Katherine works as an ambassador for Best Friends Animal Society and the ASPCA, lending her time, voice and energy to spread awareness about animal rescue. As an author, Katherine has skillfully translated her own personal experiences into all of her books that speak to her generation."
---