Chris Pratt's love journey hasn't been a smooth as he envisioned it. However, he can now say that he has found the love of his life in Katherine Schwarzenegger.
Pratt is a hugely successful actor. He started his career as an actor on the series, Everwood. After the show ended, he earned roles in films such as Wanted, Moneyball, The Five-Year Engagement, Zero Dark Thirty, and many more. His latest films include the Jurassic Park franchise and The Avengers.
Chris success has earned him a lot of fame, fortune, and influence. In 2015, Time magazine named him one of the most influential people in the world. His success is bound to continue now that he is married to Katherine.
Love can have a profound effect on a man's success. More often than not, men attribute their success to the strong women that support them. Chris' career is now bound to reach new heights.
Pratt is sure that he has found the love of his life in Katherine. The couple doesn't shy away from showing the world that they are in love.
Who is Katherine Schwarzenegger? Keep reading to discover more about her.
She comes from a famous family
Katherine's dad is the famous actor, bodybuilder, and politician, Arnold Schwarzenegger. He is known for his role in the action film Terminator and his stint as the Governor of California.
Katherine also has a connection to the White House via her mother, Maria Shriver. Maria's mother (Katherine's grandmother) was a younger sister of former US president, John F. Kennedy. This connection makes her the grandniece of President Kennedy. Katherine's grandfather was a US ambassador to France and a nominee for Vice President of the United States in the 1972 election.
Katherine is the eldest child in her family. She grew up alongside her siblings, Christina, Patrick and Christopher. Katherine also has a half-brother, Joseph Baena, from a relationship that Arnold had with their former housekeeper.
She is an accomplished author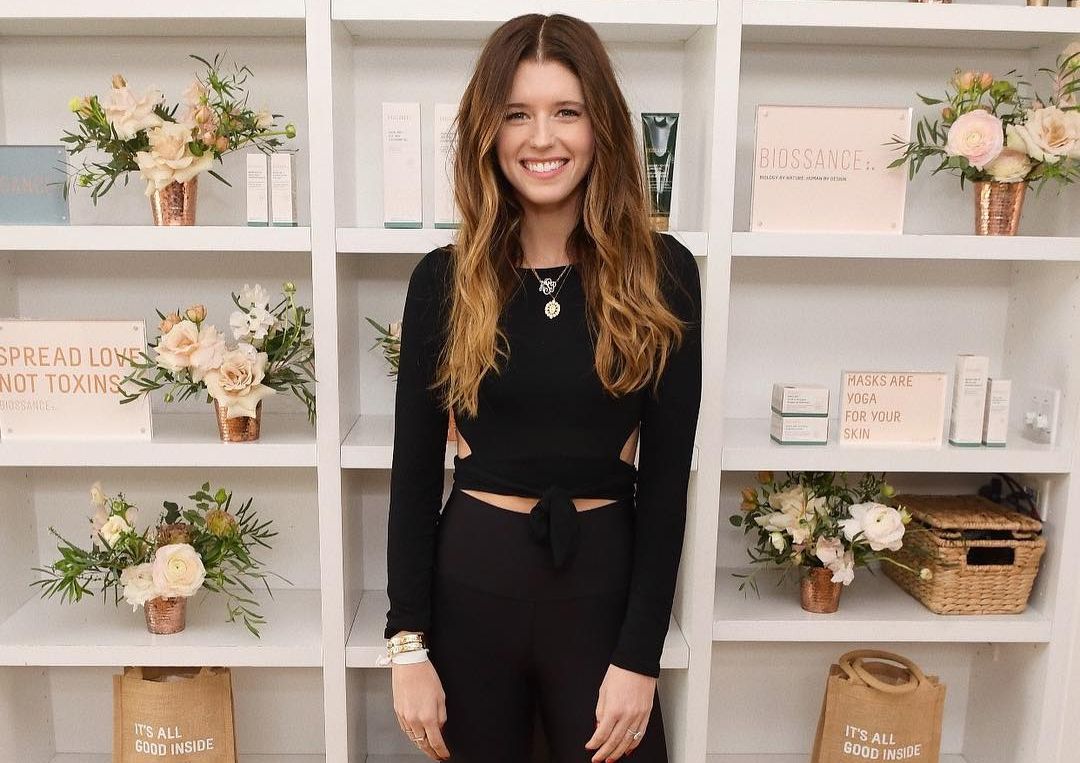 Katherine authored her first book, Rock What You've Got: Secrets to Loving Your Inner and Outer Beauty from Someone Who's Been There and Back, while studying at the University of Southern California. The book focuses on encouraging women to believe in themselves. She uses her personal experiences to encourage women who suffer from body shaming.
The book reveals that Katherine suffered from body shaming from 4th grade to 7th grade. She uses her experience at the time to encourage women to ignore the hate and to focus on positive self-image. Her next publication, I Just Graduated…Now What?, came out in 2014 after two years of research and writing.
After graduating in 2012, Katherine was unsure about her career path. She decided to get advice from a wide variety of people including actors, singers, and entrepreneurs. Katherine then wrote down all the tips that she got from her research. The book contains guidance from famous people such as Anderson Cooper, John Legend, and Eva Longoria.
The book is an invaluable guide for anyone who feels lost after graduating from college or university. It contains different perspectives from successful people that anyone can use to find success.
Her books are hugely successful, and she credits her parents for supporting her career as an author. She told Hello that she never felt the pressure to follow her parents' career paths;
"Both of my parents definitely taught us when we were younger that it didn't matter what we did in life as long as we worked hard and found our passion,"
Her mom hooked her up with Pratt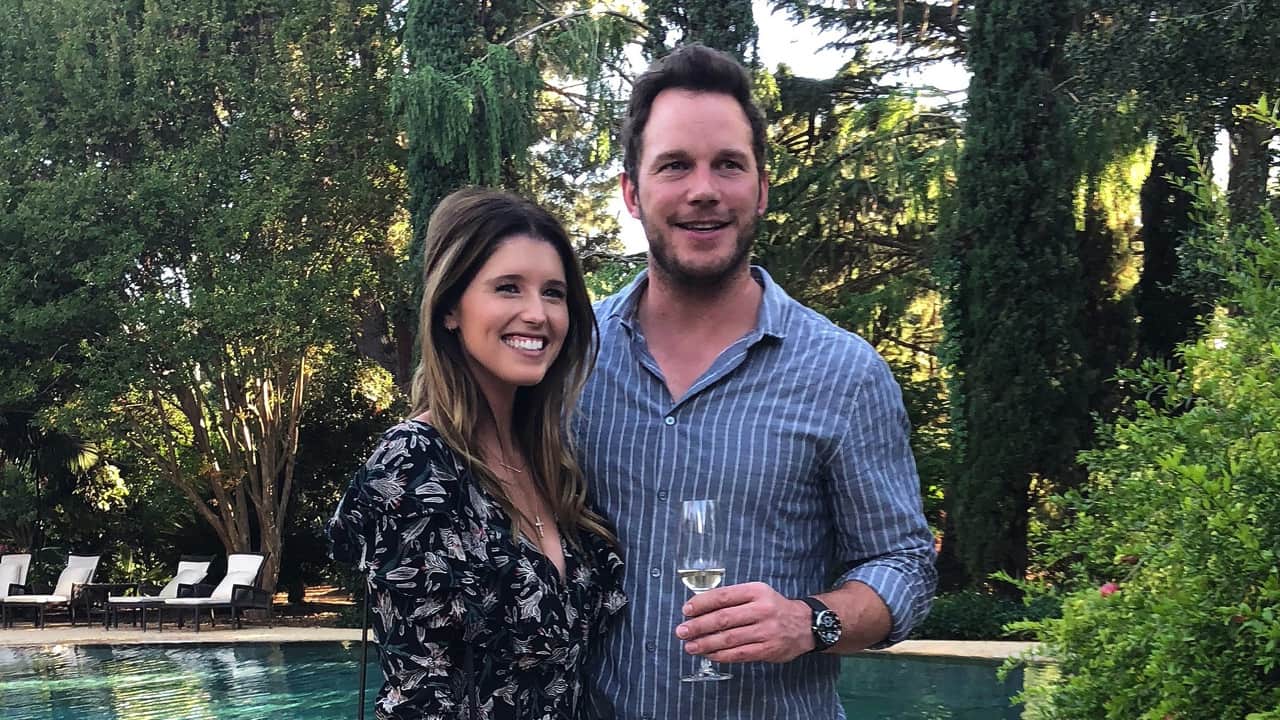 Katherine's mom organized the meeting between Katherine and Prat. The couple hit it off immediately, and they started dating.
Before they started dating, Pratt was in a prior marriage with Hollywood star, Anna Faris. Pratt met Anna in 2007 and, they got married in 2009. From the outside, the couple looked like they were happy. However, the couple got divorced in December 2017 due to irreconcilable differences.
Katherine was much more secretive about her dating life. She didn't give anything away on her social media pages and in her interviews. However, all that changed when she met Pratt. The couple started dating in the summer of 2018. They spent a lot of time together in 2018 by going on dates and attending church together.
Chris popped the question on January 14, 2019. He posted a cute photo of the couple on Instagram with the caption:
"Sweet Katherine, so happy you said yes! I'm thrilled to be marrying you. Proud to live boldly in faith with you. Here we go!"
Katherine also shared the news with her fans via an Instagram post with the caption;
"My sweet love. Wouldn't want to live this life with anyone but you."
Before the marriage, Chris had to ask Katherine's father for his blessing. It is usually a nervous task for anyone, but the situation is bound to be different when you have to ask Arnold Schwarzenegger for his blessing. Chris admitted to Extra that he was nervous:
"…I think any person who appreciates a tradition and asks a father for his daughter's hand in marriage…it's inevitably going to be something that makes you a little nervous, but that's sort of the beauty of it, you know?"
She got married in Montecito, California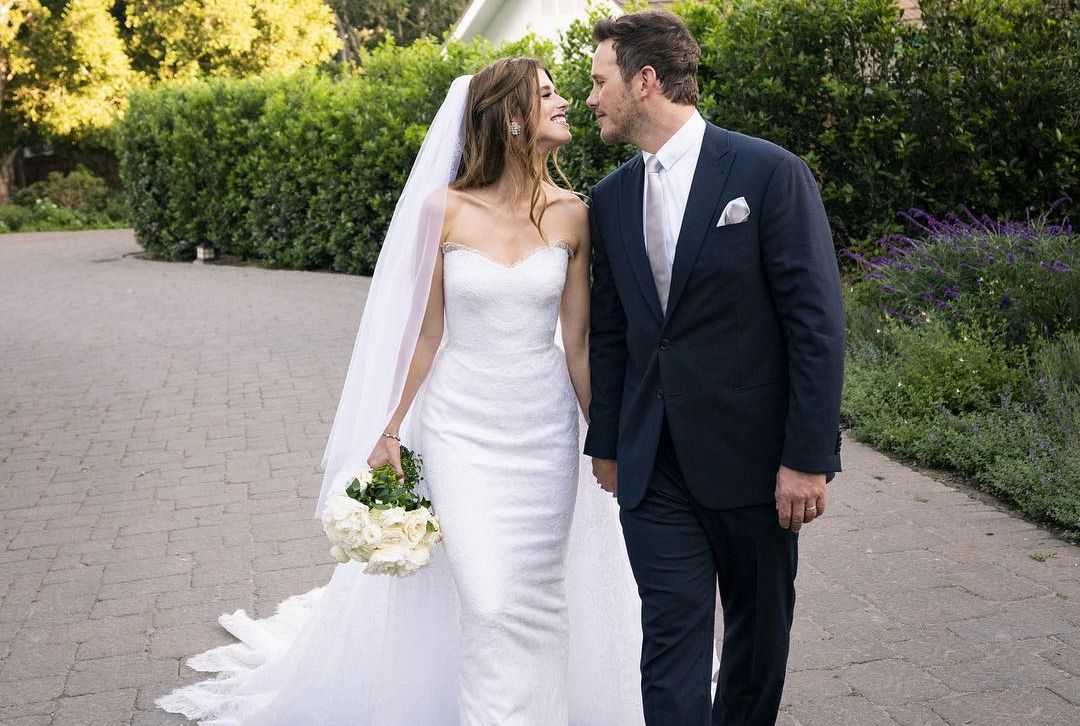 After hasty wedding preparations, Katherine and Pratt wed in June 2019. They got married in Montecito, California, in what was a beautiful wedding location. The couple was very happy, and they looked very much in love. Katherine posted a photo of the wedding on Instagram with the caption;
"Yesterday was the best day of our lives! We became husband and wife in front of God, our families and those we love. It was intimate, moving and emotional. We feel so blessed to begin this new chapter of our lives. We are so thankful to our families and our friends who stood with us…"
The couple celebrated the union with friends and family.
She is a loving step mum
Katherine has a great relationship with Chris' son, Jack. Chris and Anna Faris have joined custody of their son and, both of them get to spend time with him.
Chris introduced Jack to Katherine, and they get along well. The trio is seen together a lot, especially after attending church service. The three of them were once spotted enjoying an ice cream date on a hot Sunday afternoon.
According to Chris, the couple plans to have children. Chris shared the couple's future plans with Entertainment Tonight at a red carpet event for Lego Movie 2: The Second Part;
"The future? Oh. Lots of kids,"
She is vocal about her faith
The Christian faith is very important to Katherine and her family. The church is the reason why Katherine and Pratt met. Pratt met Katherine's mom in church and, she introduced him to Katherine.
Chris and Katherine are vocal about their faith and beliefs. They are often spotted attending church together.
You can tell from Katherine's social media posts that she takes her religion seriously. Religion is one of the reasons why Chris and Katherine bonded so easily.
She is a brand ambassador for ASPCA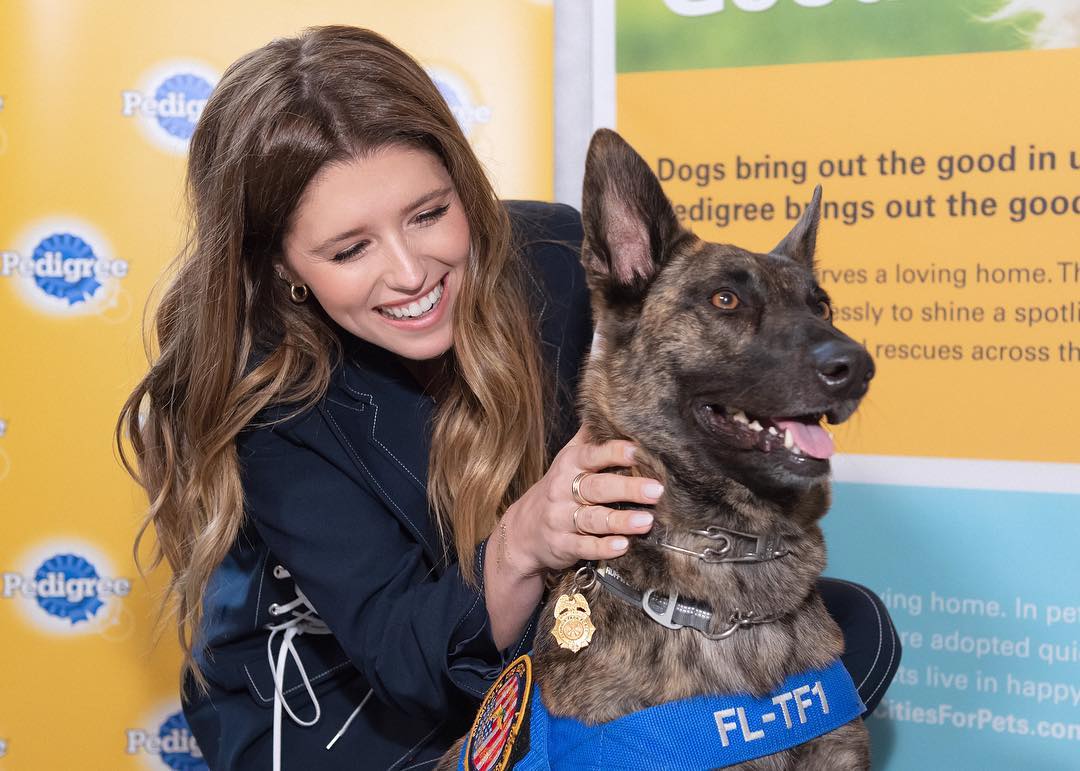 The American Society for the Prevention of Cruelty to Animals is a non-profit organization that fights against animal cruelty. Katherine's main focus is the fostering of dogs. She uses her blog to encourage people to provide foster homes for dogs.
Katherine also provides alternatives for people who can't foster dogs. She encourages people to volunteer at animal rescue groups and to share information about adoptable animals with friends. She encourages people to take positive steps toward animal protection.
Katherine shared her personal experience with her adopted dog in her book, Maverick and Me. She wrote the kid's book to expose children to the benefits of adopting a pet.
She is a lifestyle blogger
Katherine writes about anything that comes to her mind. She uses the blog to share recipes and fashion and beauty tips. She also encourages women to live their best lives without the fear of body shaming.
She wanted to create an entertaining and educative blog. Katherine provides her inspiration on the about page of her blog;
"Through my reporting, speaking, writing, and community service, I believe I can make a difference. People my age have an important role to play across the board in our society and I want to use my voice for positive change."
Through her blog, you can tell that Katherine cares about the society.
---