A large percentage of men attribute their success to the women they have in their lives. New York City mayor, Bill de Blasio, is among those men. His wife, Chirlane McCray, is the reason behind de Blasio's personal and political success.
Bill de Blasio has worked in politics for a long time, but it wasn't until he married Chirlane that he started to achieve incredible success. He was elected Mayor of New York in 2013 and 2017. He is set to step aside from office in 2021 and, he plans to run for other top political jobs.
Bill de Blasio admits that he wouldn't be where he is without the support of his wife. Chirlane McCray is a famous figure in New York City because of her work during de Blasio's campaign and administration.
However, there's a lot more to Chirlane than meets the eye. Her strong presence beside Bill de Blasio is the result of a unique life story.
In this article, we will let you in on all the untold truths about Chirlane McCray.
She is a great writer, poet, and speechwriter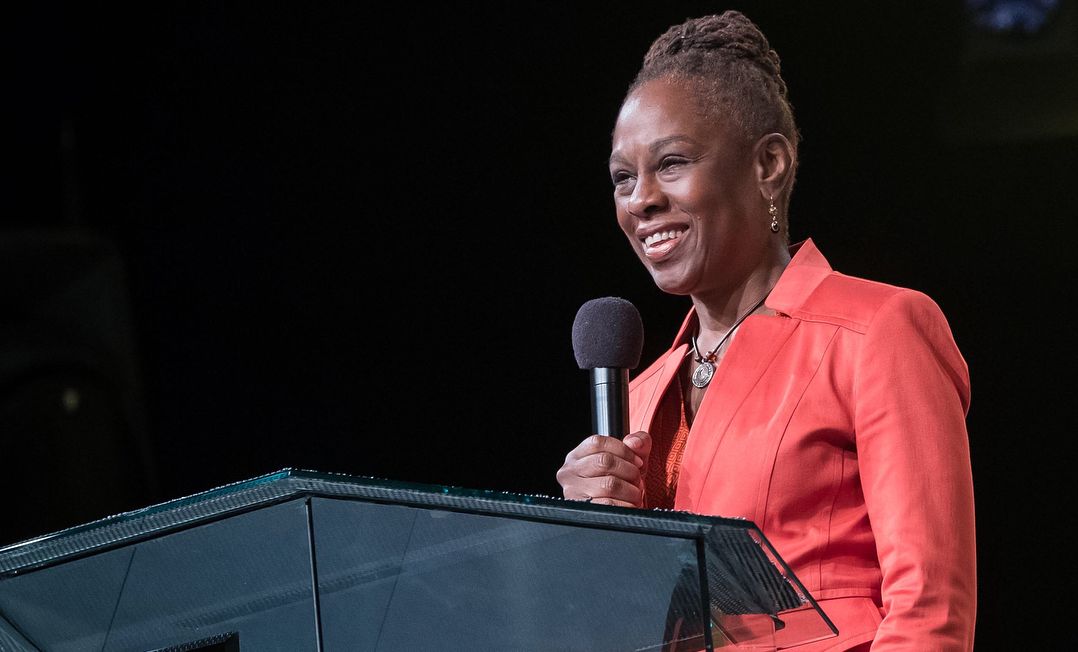 Chirlane was born on November 29, 1954, to Katharine Clarissa and Robert Hooper. She spent her early life in Springfield, Massachusetts before her family moved to Longmeadow, Massachusetts.
Chirlane's family was the second black family in their neighborhood, and they did not receive a warm reception. The other families passed around petitions demanding that Chirlane and her family left.
The situation wasn't much better in high school, where she was the only black student. Chirlane wasn't bullied or harassed as one might suspect. Instead, the white students and teachers ignored her and, refused to engage with her.
Chirlane complained to her parents about the issue, but they seemed to agree with the harsh treatment. They reminded her that she was in school to get an education and not to be popular. Chirlane's sister, Cynthia Davis, once told a reporter the following about how her parents dealt with issues:
"You were just expected to deal with life as it came,"
Chirlane needed an outlet for her anger and, she chose to write. Chirlane didn't feel like she belonged anywhere since everybody else at the school alienated her. At one point, she was too frightened to make a presentation in front of the class because of the silent mockery she received from her white classmates.
McCray got the chance to write for the school newspaper and, she used the column to denounce her schoolmates for their racism. In Wellesley College, she joined a black feminist organization known as the Combahee River Collective. The group inspired her to write in prose and poetry to help spread the feminist message.
Writing, at a young age, gave her the experience she would need to become a successful writer in the future.
She identified as a lesbian during her college days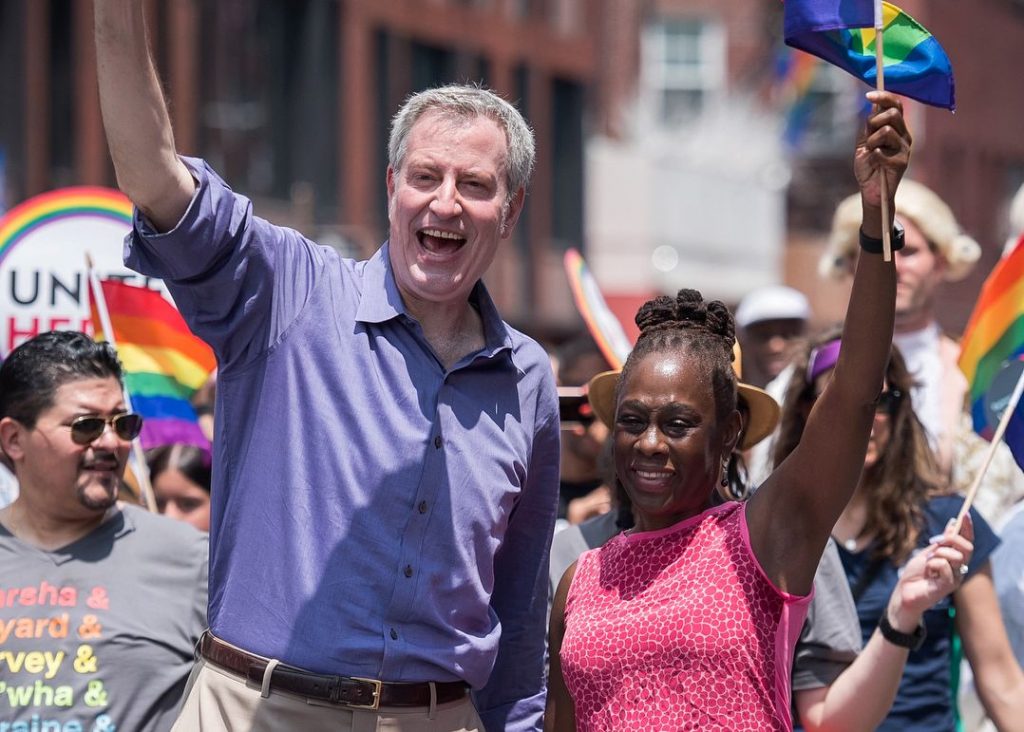 In 1977, Chirlane left Wellesley College and moved to New York City where she worked as a freelance writer and a writer for Essence magazine. It was about this time that people started to take notice of the black feminist movement. However, Chirlane was different from 'normal' black feminists. She identified as a black lesbian feminist.
Chirlane joined the black lesbian movements, such as the Salsa Soul Sisters, which wrote and performed poems and plays to spread the feminist message. Her most notable contribution to the black lesbian feminist movement was her poem I AM a Lesbian. The poem was fierce and to the point. It was an unwavering and fearless description of who she was. Chirlane wanted the poem to give a voice to those who felt neglected by society because of being different.
The poem detailed Chirlane's experience when she fell in love with a lady during her freshman year in college. It elaborated all the intrigues of being a black lesbian in college. The poem also contained a passionate plea to her father to accept who she was.
During Bill de Blasio's campaign, the media put Chirlane's lesbian past under the spotlight. She stated the following through a campaign spokesperson:
"In the 1970s, I identified as a lesbian, and wrote about it,"
Chirlane and de Blasio both worked for Mayor David Dinkins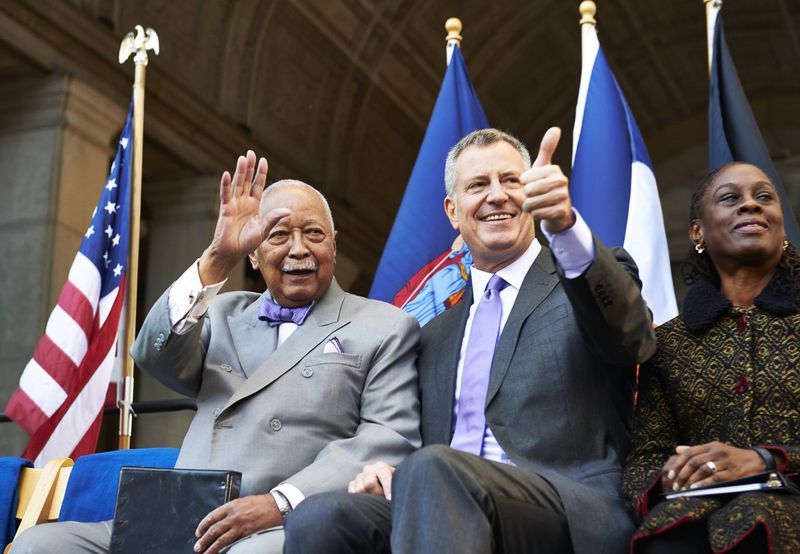 Chirlane moved around the block for a while and, in 1991 she got a job as a speechwriter for Mayor David Dinkins. At one point, she needed to write a press release, but she didn't have all the information. The information she needed was with Bill de Blasio.
Bill states that he fell for Chirlane immediately after he saw her. He claims that he "heard angels singing" when he saw her in her African print attire. De Blasio asked her out for lunch but, Chirlane resisted. Bill persisted and, eventually, Chirlane accepted to go out with him.
Bill discovered Chirlane's past as a lesbian when she showed him her famous I AM a Lesbian poem. It came as a surprise for Bill but, Chirlane assured him that it wouldn't affect their relationship. Bill and Chirlane got married in 1994 at Prospect Park.
At the time, a white man with political ambitions wasn't expected to marry a radical black lesbian. It looked like a poor choice for Bill in terms of his political career. Instead, 20 years later, Chirlane became a major driving force towards Bill's election for Mayor of New York City. Bill's decision to marry the love of his life, even when it threatened to ruin his career, paid off in the end.
Chirlane and de Blasio are partners in everything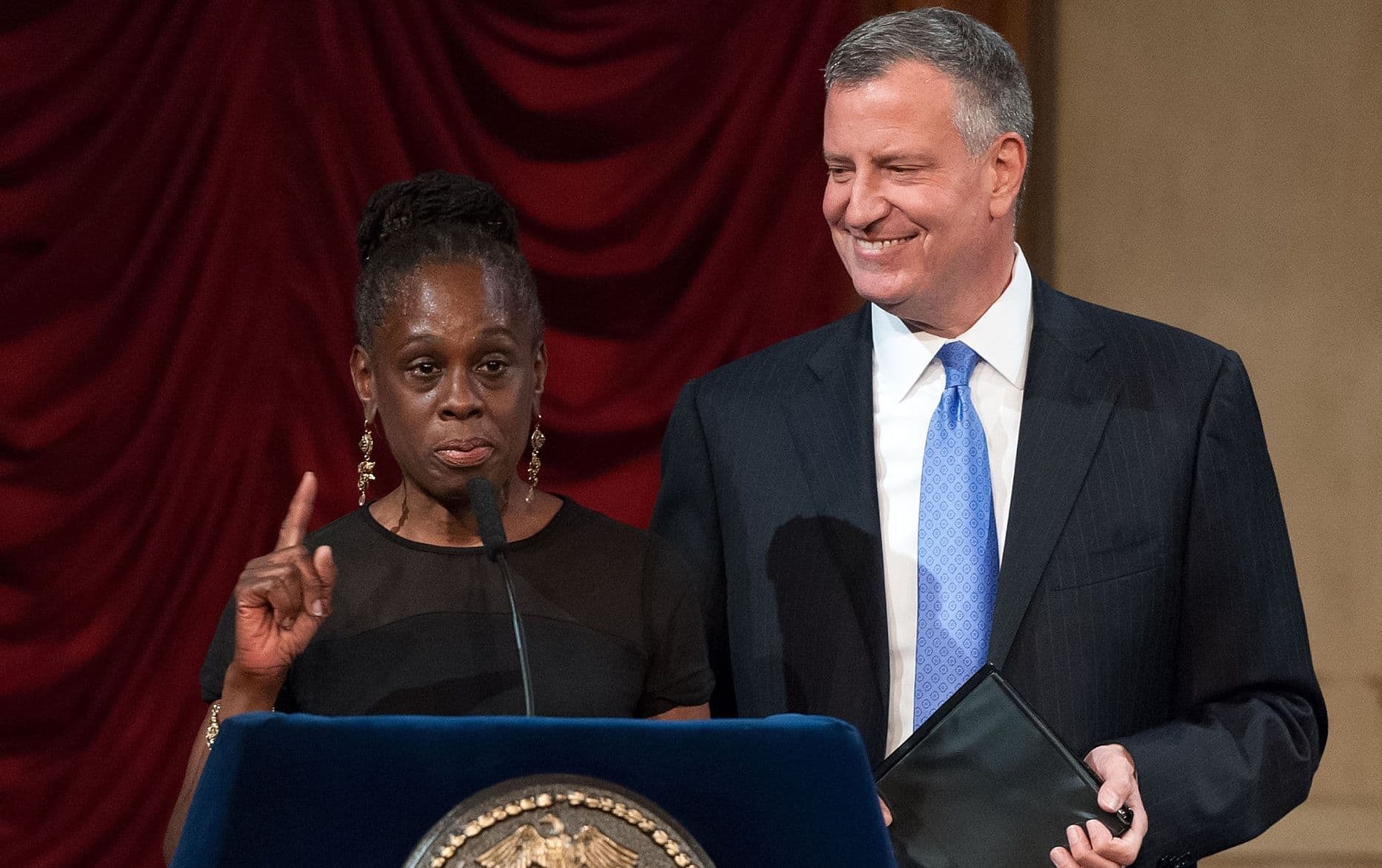 Chirlane and de Blasio come together as a package deal. It's because of this that people frequently compare the couple to Bill and Hillary Clinton because they also worked as a unit. Chirlane even stated in an interview that Hillary is the first lady that she most admires.
The couple's togetherness was on full show in 2002 when Chirlane threatened to divorce de Blasio if he supported the wrong candidate in the City Council speaker election. De Blasio sided with his wife and, it was the right decision since the opposing candidate was found guilty of criminal conduct.
Bill describes Chirlane in all manner of phrases such as the love of his life, his number 1 adviser and, his partner. De Blasio has also said;
"Understand Chirlane, and you'll understand me,"
In de Blasio's administration, staffers view the couple as co-mayors since they do virtually everything together. Chirlane gave the following answer when quizzed by the New York Times about the relationship:
"We've always been partners in the campaigns and any major thing we have taken on,"
During the campaign de Blasio put Chirlane's name alongside his and above everyone else. Some staffers thought that such a move would make him look weak. On the contrary, it made de Blasio's campaign stronger.
She has a major role to play in de Blasio's government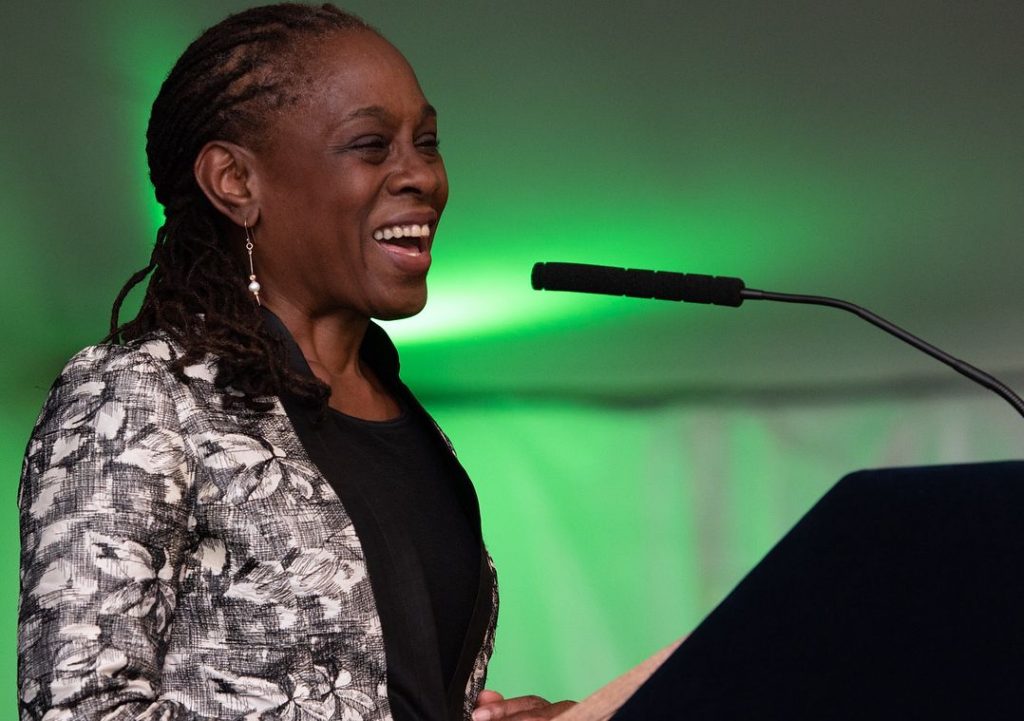 Chirlane was the first person to send out a victory ad thanking the people of New York after de Blasio won the election. She now works as an unpaid member in de Blasio's administration.
Her appointment caused a bit of controversy when de Blasio appointed a chief of staff for her. Rachel Noerdlinger took over as chief of staff but, she quit soon after due to what de Blasio described as a "repulsive" smear campaign against her.
Noerdlinger's resignation put Chirlane's position in the administration under scrutiny. De Blasio insisted that Chirlane needed staff since she was working for free for the people of the city. Chirlane eventually hired Roxanne John as chief of staff and executive director of the mayor's residence.
Chirlane's roles include conducting interviews and making public appearances alongside de Blasio. She is also in charge of the Mayor's fund which distributes millions of dollars to initiatives that advance the administrations priorities.
She is the loving mom of two children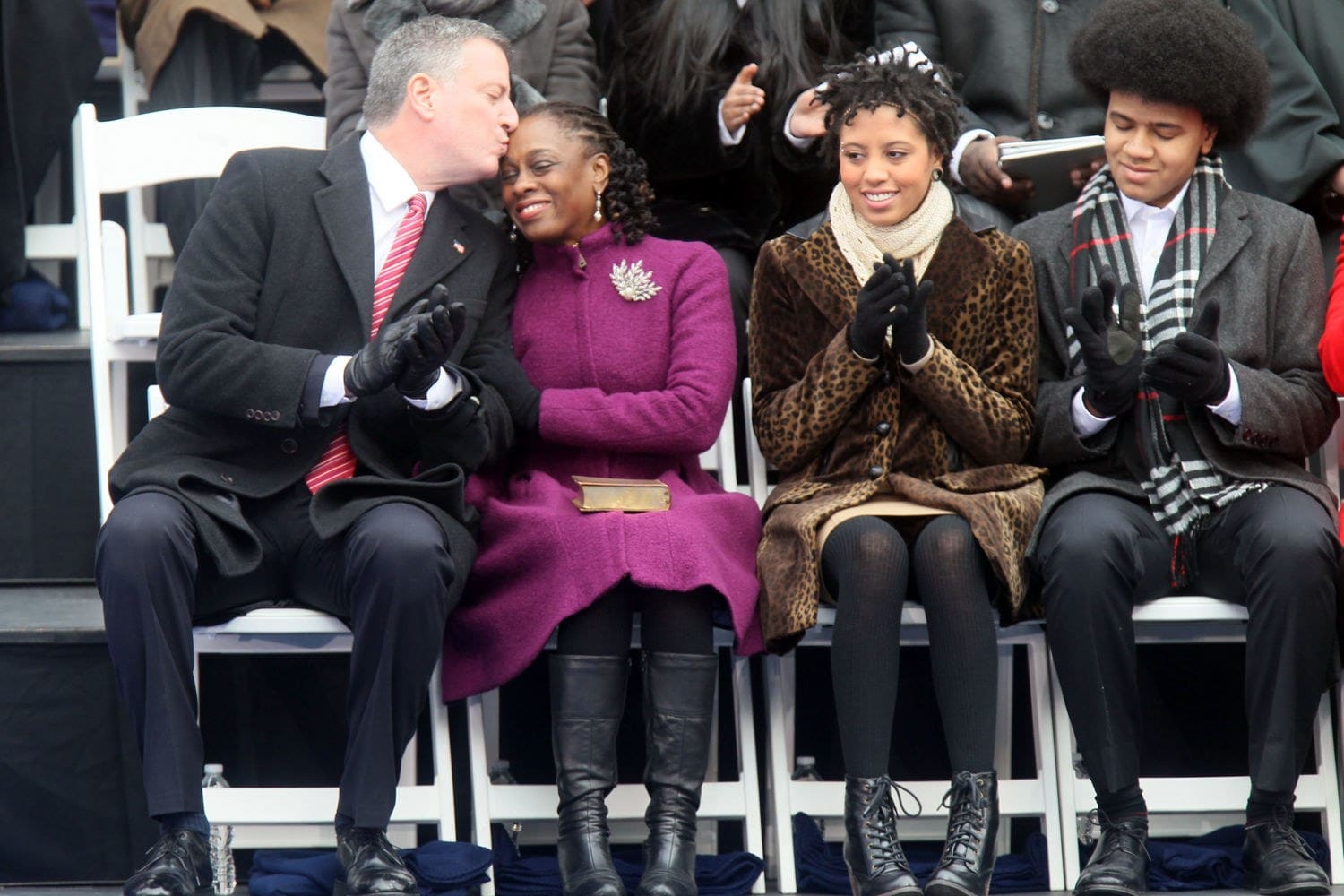 Chirlane is the loving mom of Chiara de Blasio and Dante de Blasio. Chiara was born seven months after the wedding in December 1994. Chirlane always wanted kids, but it was a bit tough for her to adjust to the added responsibility and limited freedom.
In 1997, Dante was born, and there was more responsibility on Chirlane's shoulders. At this time, de Blasio was appointed to run Hillary Clinton's senate campaign. It meant that de Blasio was rarely around to help with taking care of the children.
Chirlane had to stop working full-time because she had to take care of her kids. She resumed full-time work after Dante joined school but, she was still the one to pick them up from school. She spent a lot of time with her kids during their early days, and she formed a lasting bond with them.
She is active on social media, and she posts many pictures of her kids. The kids had a huge role to play in de Blasio's campaign. However, Dante seemed to be more interested in campaign work than Chiara.
She is a natural-born caregiver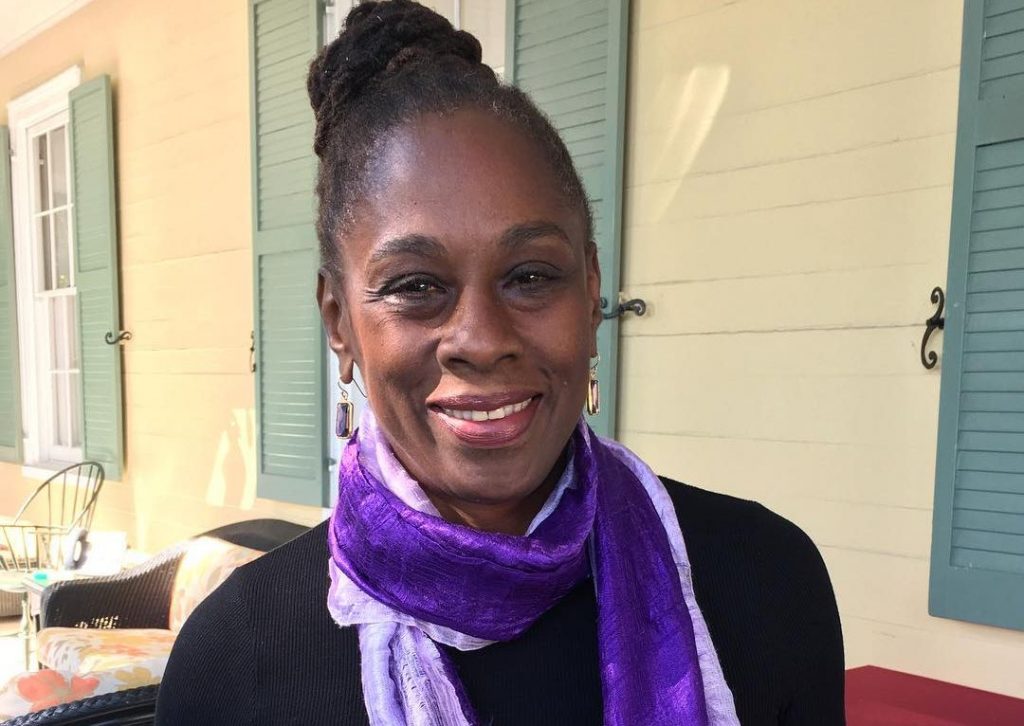 In 2005, Chirlane volunteered to take care of her mother and de Blasio's mother, who were both ailing. Her mother suffered from multiple myeloma while de Blasio's mother suffered from heart ailments.
De Blasio and Chirlane decided to place their mothers in one building where Chirlane would take care of them. At this point, Chirlane was a mother, wife, and caregiver. It was a lot of responsibility and, she didn't shy away from it.
Her dedication allowed de Blasio to focus on his political career. For some time, she didn't work at all, but she wasn't the type to let her titles define her. It was tough, but she took on the responsibility with pride and, carried out her roles to the best of her ability.
Chirlane's relationship with de Blasio remained strong through one of the difficult times in her life. The couple remained affectionate when they talked to one another. Chirlane also used her own experiences to influence de Blasio's political agenda.
She started a movement to battle depression among New Yorkers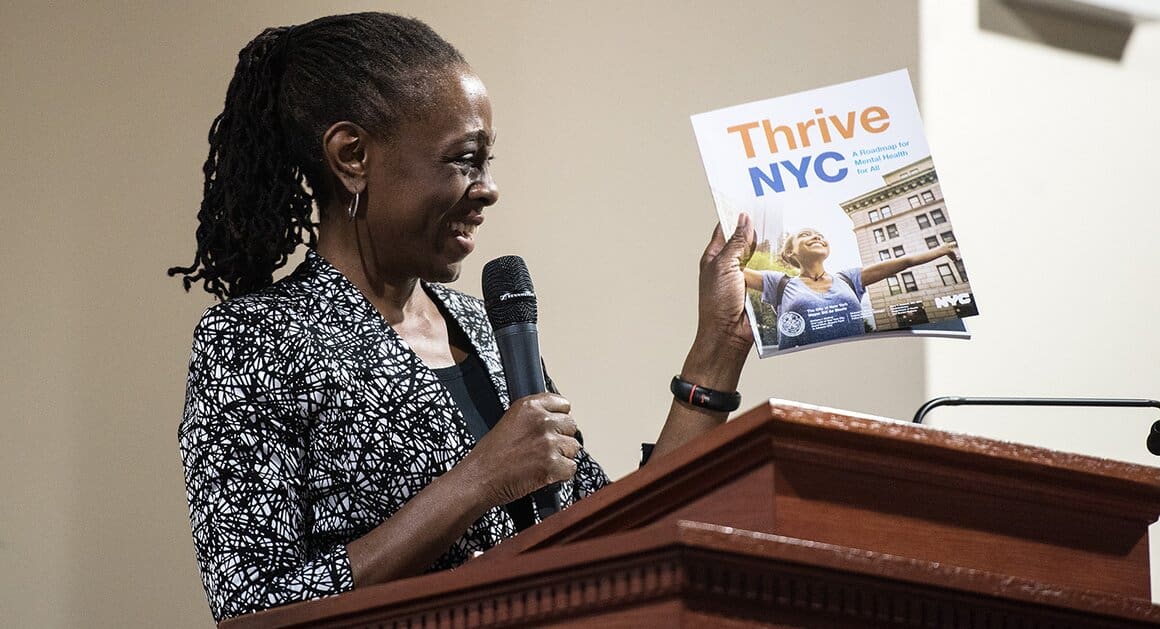 In 2013, Chiara de Blasio admitted in a YouTube video that she suffered from depression and substance abuse. In 2014, she posted an essay which detailed her experience. She stated the following in the essay:
"For my entire adolescence, I was miserable…I believe I was born with the disease of addiction…I was not born a happy person,"
Chiara got a lot of praise for her decision to speak out and, she even got an award for mental-health advocacy. She got help and, she is now okay. The experience motivated Chirlane to help others who were struggling with depression.
Chiara's case wasn't the first time that Chirlane battled depression in her family. She remembered that her parents quietly suffered from depression during Chirlane's younger days.
Therefore, she started the ThriveNYC initiative to combat mental health and substance abuse issues in New York City.
She traced her roots back to Africa
Chirlane's grandmother originally lived in Barbados but she moved to the USA in search of better opportunities. Her name was Irene Quashie. Chirlane traced the name Quashie to the Ewe people in Ghana.
de Blasio and Chirlane decided to honor Chirlane's roots by naming their children Quashie. The family took a trip to Ghana in 2012 to connect with Chirlane's heritage.
She might run for office in 2021
Speculation is that Chirlane plans to run for office in 2021. In an interview with NY1, Courtney Gross asked her whether she plans to "run for something" in 2021 and, her answer was, "Perhaps, perhaps."
It's unclear which office she wants to run for, but her husband thinks that the mayor's office would suit her perfectly.
Chirlane's track record assures us that she can succeed at whatever she chooses to do. She might be the next mayor of New York City alongside her life partner.
Also Read: The Untold Truth Of Kamala Harris' Husband, Douglas Emhoff
---