Kamala Harris is an American politician who currently serves as the junior United States Senator for California. Harris was recently announced as Joe Biden's running mate for the 2020 presidential election. Kamala had previously run for the Democratic nomination for President of the United States.
She was briefly a frontrunner for the ticket, but on 3rd December 2019, she dropped out of contention, citing a lack of funds. Harris's steady rise in the political arena started after she was elected D.A. of San Francisco. She later became Attorney General of California before becoming a member of the Senate.
Harris is the third woman in history to be nominated for the position of Vice President. This piece will look at Kamala's roots, her husband, and the relationship she enjoys with her stepchildren.
Kamala was mostly raised by her Hindu mom Shyamala after her divorce from Kamala's dad Donald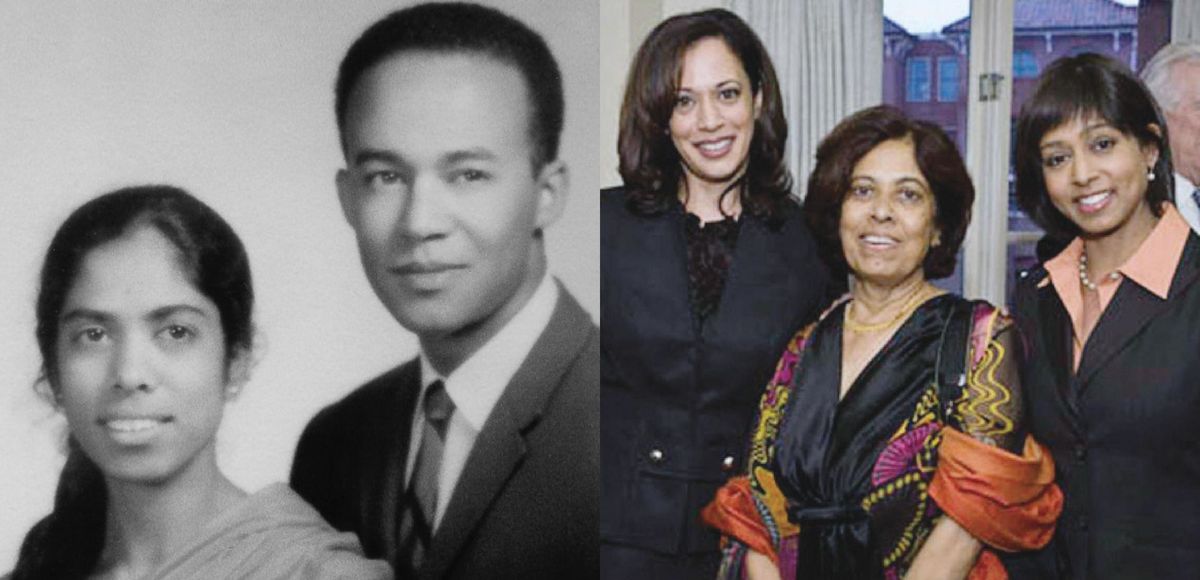 Kamala's parents, Shyamala and Donald, met at UC Berkeley as they both pursued their PhDs. They got married and welcomed two daughters into the world: Kamala and Maya. Kamala told the Los Angeles Times that Shyamala named her daughters after Hindu goddesses because "A culture that worships goddesses produces strong women."
After her divorce from David, Shyamala needed to be strong as she had to raise two black daughters alone. She introduced her daughters to aspects of Indian culture, but she raised them as African Americans.
Shyamala took her daughters to India, cooked Indian food, and bought Indian jewelry for Maya and Kamala. However, she knew that her daughters needed to learn to survive in America as Black women. Kamala wrote on her autobiography The Truths We Hold:
"My mother understood very well that she was raising two black daughters. She knew that her adopted homeland would see Maya and me as black girls, and she was determined to make sure we would grow into confident, proud black women."
Kamala grew up during the height of the civil rights movement in America. Different regions in the United States had attempted to reduce segregation by implementing ideas such as desegregation busing, but racism was still rampant in the United States. Kamala and Maya experienced racism first-hand when they visited their father in Palo Alto, and the neighbors' parents forbade their children from playing with the two girls.
Despite the challenges, Kamala wrote in her book that Shyamala succeeded in shaping the women that she and Maya are today. Shyamala passed away in 2009, having contributed greatly to cancer research and civil rights activism. After Kamala's announcement as Joe Biden's running mate, Maya posted the following caption alongside a collage of her sister's photos and videos:
"You can't know who @KamalaHarris is without knowing who our mother was. Missing her terribly, but know she and the ancestors are smiling today."
Harris and her husband Douglas Emhoff married four months after their engagement as Kamala doesn't believe in long engagements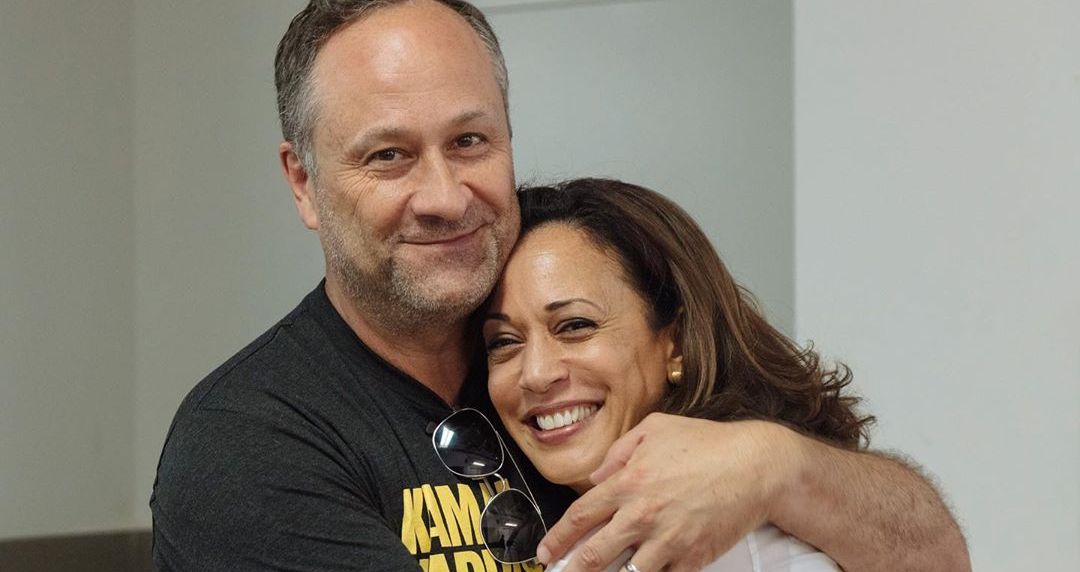 Kamala Harris and Douglas Emhoff met on a blind date organized by one of their mutual friends. Harris and the entertainment lawyer had an instant connection, and less than a year later, he proposed. 
The couple had a low-key ceremony at the Santa Barbara courthouse four months after they got engaged. Harris is not a believer in long engagements, and so the couple got married as fast as they could. Despite the rushed nature of the marriage, the couple recognized each other's cultural traditions. 
Douglas wore a flower garland around his neck to honor Indian customs, and the couple broke a glass at the end of the service to honor Emhoff's Jewish culture. Harris showered praise on her husband during an interview with Now This, "I love my husband. He is funny. He is kind. He is patient. He loves my cooking. He's just a really great guy."
Kamala's political career has grown in leaps and bounds since her 2014 marriage. Douglas concedes that he is fascinated by the political world, but he is glad that he has a legal practice that distracts him from the rigors of politics. He told The Hollywood Reporter:
"With all this other stuff that's happening in my life right know, it's great to have [my practice], because it is something that I love and I'm good at."
Douglas will play a significant role in the coming months as Harris will need all the support she can get from the people around her. Fortunately, we can tell from Douglas' social media pages that he will stick by his wife through anything.
Kamala's experience with divorce as a child influenced her decision to take her time before meeting her stepchildren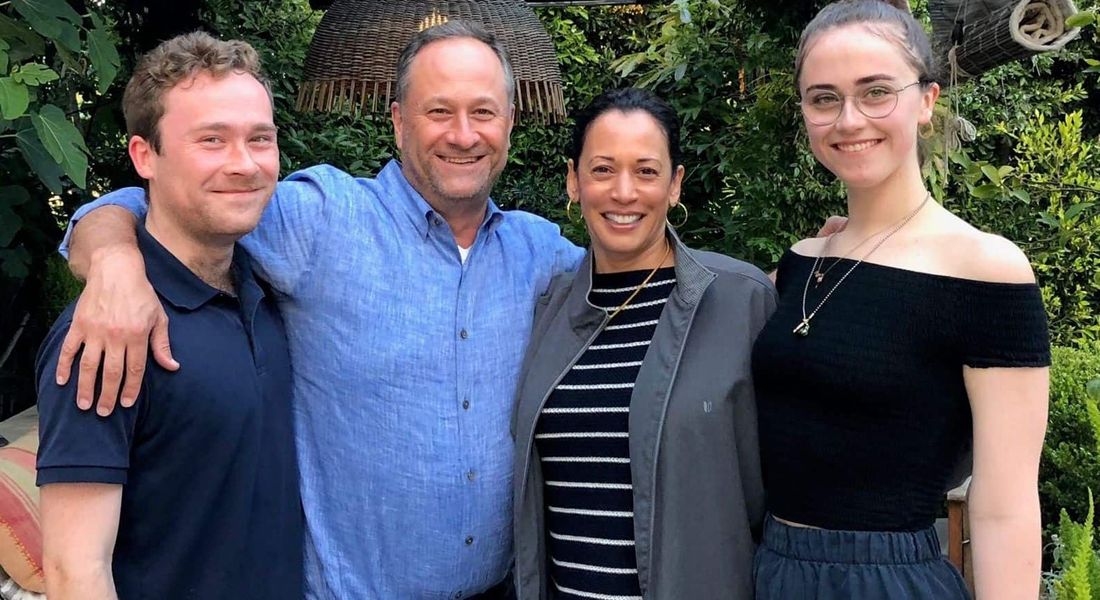 Kamala got into a relationship with Douglas knowing that he was a divorced father with two children, Cole and Ella. Harris's experience with divorce as a child informed her decision to wait before meeting Douglas' children. Kamala would only meet the kids after she knew that she had a future with Douglas. 
Harris wrote in her book that on her first meeting with Douglas' kids, she bought cookies as a gift for them. Kamala was nervous, but Cole and Ella welcomed her with open arms. She wrote on Elle:
"Cole and Ella could not have been more welcoming. They are brilliant, talented, funny kids who have grown into remarkable adults. I was already hooked on Doug, but I believe it was Cole and Ella who reeled me in."
Kamala even hit it off with Cole and Ella's mother, Kerstin. They attended Ella's swimming sessions and basketball games together, gradually developing a deep bond. "We sometimes joke that our modern family is almost a little too functional," Kamala added.
A few years after Kamala and Douglas' marriage, the kids dropped the name 'stepmom' and adopted 'Momala.' Kamala's kids have largely stayed away from politics and media attention, but, like Douglas, they will play an instrumental role in the coming months. Kamala concluded:
"They are my endless source of love and pure joy. I am so thankful to Doug to Kerstin, and most of all, to Ella and Cole. And as our family embarks together on this new journey… I can say one thing with certainty, my heart wouldn't be whole, nor my life full, without them."
---