Tayshia Adams is an American personality who replaced Clare Crawley as the Bachelorette on season 16 of The Bachelorette. Crawley cut shot her appearance on The Bachelorette after she fell madly in love with contestant Dale Moss after several weeks. The show's producers shut down speculation that we wouldn't get a full season of The Bachelorette by unveiling Adams as the season's second bachelorette.
Adams gained global fame after starring in season 23 of The Bachelor. She was one of the two finalists, but she was eliminated after Colton Underwood chose to pursue a relationship with Cassie Randolph. Tayshia then had an inconsistent relationship with John Paul Jones of Bachelor in Paradise, but the relationship ended in October 2019.
This piece will look at Tayshia Adams' parents. Her dad is African-American while her mom is white.
Tayshia Adams' parents were very secretive of her during The Bachelor because they didn't want to see her get hurt by love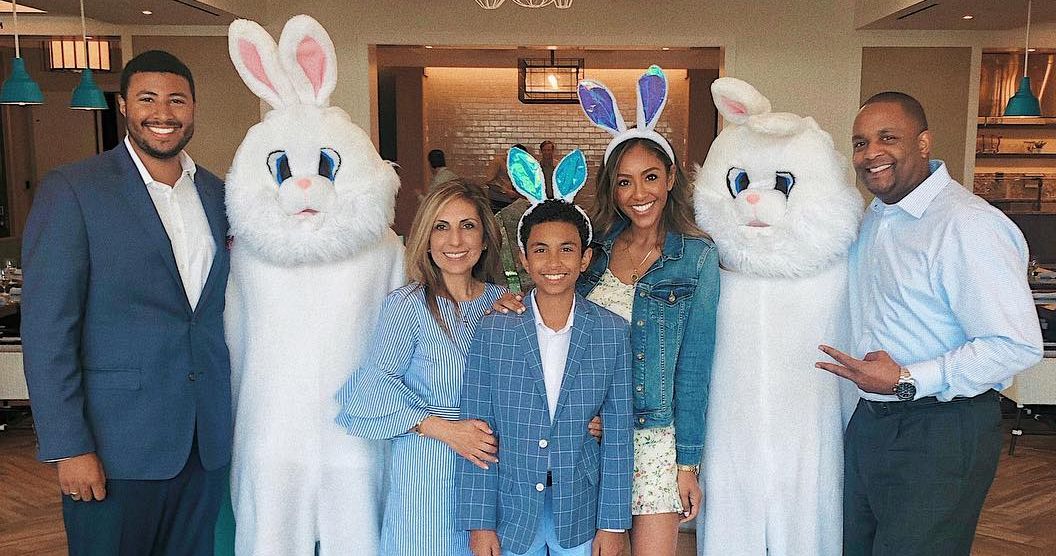 The Bachelor fans got to see some aspects of Tayshia's family life after contestant Colton Underwood visited her home. Tayshia was born on 4th September 1990 in Santa Ana, California, to Rosario and Desmond Adams. She grew up alongside two brothers, Desmond Jr. and Brice, and a sister, Dominique.
Adams' parents were very protective of her when Colton visited the household to ask for their blessing. Tayshia had been in one failed marriage, and they didn't want her to go through the pain of another broken relationship. "From my standpoint, as the dad, I have to get in that protective mode, just because Tayshia has been through some rough patches before," Desmond said. "I cannot bear to see her get hurt again."
"As a mom, I will do anything to protect you," Rosario told Adams. "I just want to make sure that you treat it right and that you are loved unconditionally." Tayshia listened to her parent's advice, and she felt confident that Colton would provide the kind of love she craved. Unfortunately, it didn't turn out as Tayshia wanted.
The Bachelorette will provide Adams with a third attempt at finding love on a reality show. According to the brief snippets provided by the show's producers, Adams' parents will play a crucial role in influencing her decisions. In one of the clips, Desmond shows discontent with one of Adams' choices. "Why him," he asks Tayshia. "As your father, it's my job to protect you from making possibly the biggest mistakes of your life."
The teachings she got from her parents inspired Tayshia's fervent demonstrations in the wake of George Floyd's murder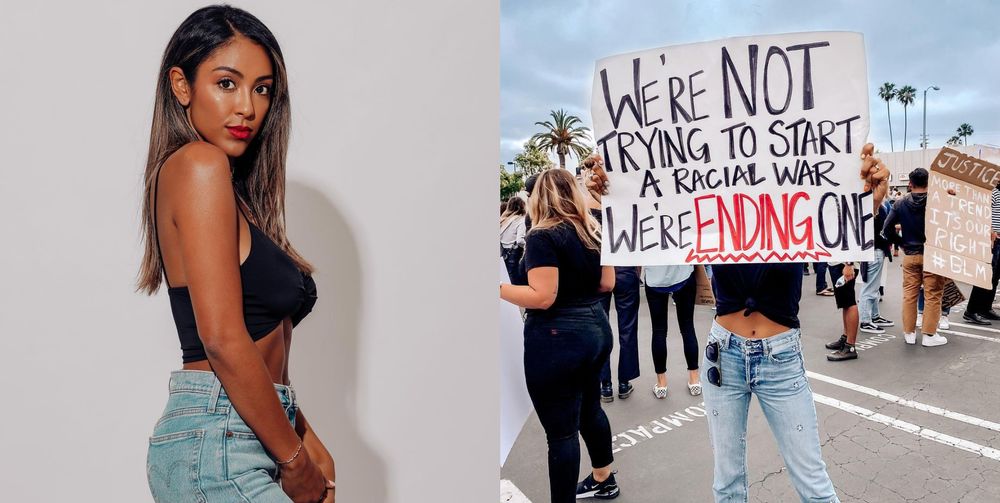 George Floyd's cold-blooded murder at the hands of police officers sparked nationwide protests in the United States against police brutality and racial inequality. Tayshia was one of the most passionate demonstrators on the streets of her hometown and social media. On 5th June, she posted an Instagram photo of herself holding up a placard during a protest. In the caption, she praised her parents for instilling in her values that made her appreciate her uniqueness:
"My parents sacrificed so much in order for my siblings and I to be surrounded by people that encouraged me to embrace my uniqueness. Don't get me wrong there have been many along the way that have intentionally tried to make me feel inferior but I've been told since a young age that Gods light within will always be brighter that anyone trying to dim it."
---