Vanessa Kirby's first leading role – in Martin Scorsese's Pieces of a Woman – earned her a nomination for the Academy Award for Best Actress. Kirby had demonstrated Oscar-worthy talent in her previous roles, but few predicted that she would land her first nomination with her first leading role.
After spending years wowing audiences as a stage actor, Vanessa grabbed international attention with her portrayal of Princess Margaret in The Crown. Since then, Kirby's stock had grown immensely, and we tout her to win a deserved Oscar soon.
She describes her time in primary school as 'one of her darkest.'
Vanessa grew up in Wimbledon, London alongside two siblings. Her mother, Jane, was the founder and editor of the magazine, Country Living, while her father is a famous urologist.
She went to the Lady Eleanor Holles School. She told Marie Claire that some students bullied her in primary school;
"I was badly bullied for three years in primary school and that was one of my darkest times."
She explained to Marie Claire that she didn't know why the other students bullied her but, she took some positives from it; "I still haven't gotten to the bottom of it, but I was massively affected…Now when I look back on it, I feel like those three years gave me a kind of empathy or emotional understanding."
To top it all off, doctors diagnosed her with an intestinal parasite called giardia. The parasite was undiagnosed for a long time and, it made Kirby feel permanently nauseous. She had to undergo intensive treatment for two years.
Primary school was tough for Vanessa, but she found comfort in drama. The bullying forced Vanessa to become extremely self-conscious about everything that she did. However, she was able to express herself freely on the stage. She confessed to Marie Claire;
"I found an acceptance in acting that I couldn't find anywhere else; it made me feel alive when I was a kid."
Vanessa's dad fostered her love for drama. He used to watch all manner of films with the kids. Kirby revealed that her younger sister was five when her dad took them to watch A Perfect Murder.
Vanessa wasn't really interested in acting until she was eleven. At that point, she discovered the transformative effect of acting, and she found that drama allowed her to understand people.
She turned down a place at LAMDA, instead signing with a talent agency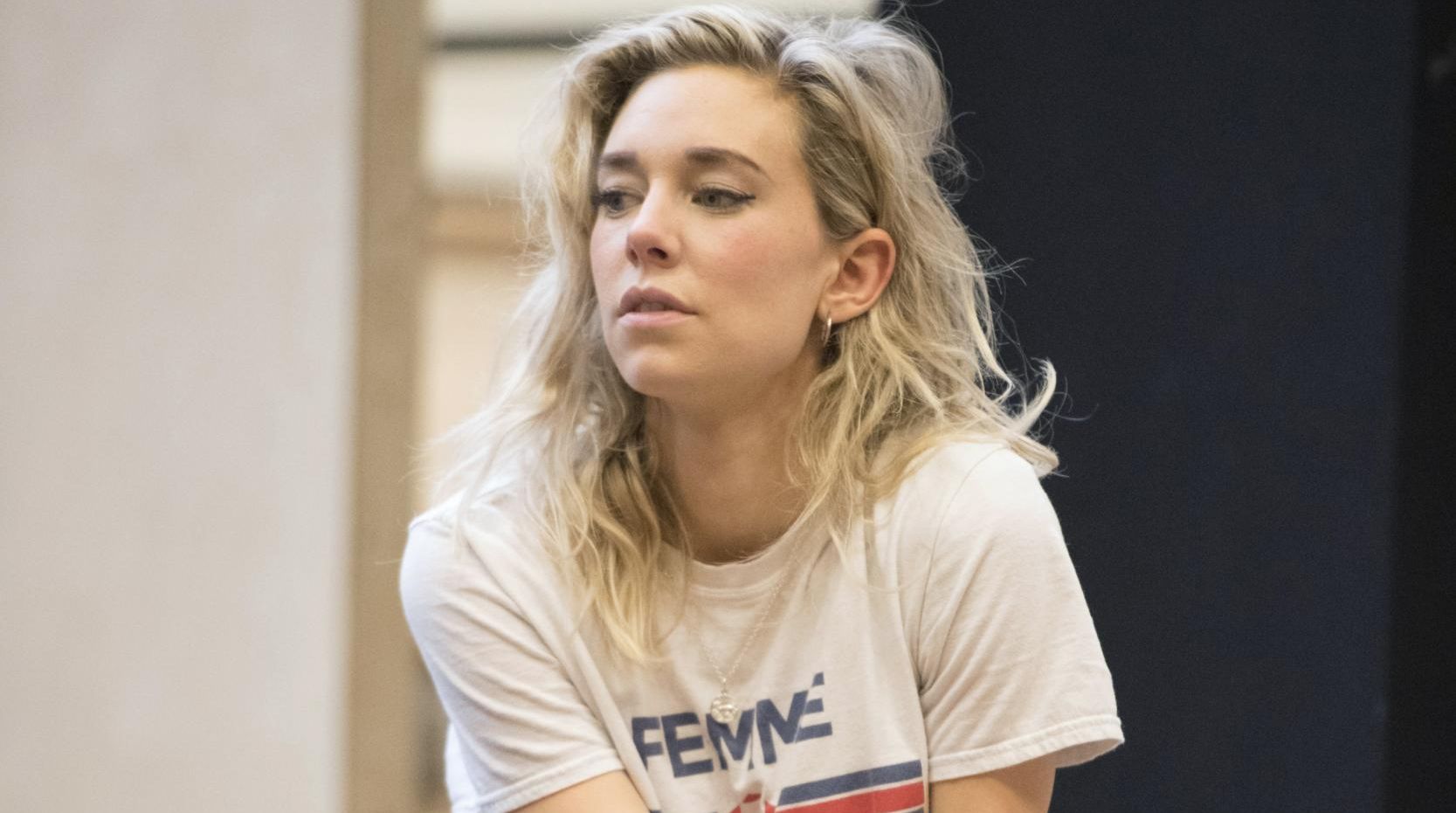 When she was 18, Vanessa applied for a place at the Bristol Old Vic Theatre School. The school turned her down and, she took the opportunity to study conflict resolution in Africa for a year.
Vanessa enrolled at Exeter University to study English after her time in Africa. She participated in many student plays at Exeter and, after graduation, she felt that she was ready to pursue her dream as an actor. However, it took her parents some time to agree with her decision. Her dad felt that she would be good at PR, but Vanessa was adamant that she wanted to be an actor.
The London Academy of Music and Dramatic Art (LAMDA) tested Kirby's resolve when they offered her a place in the school. She declined the position and instead signed on with a talent agency. She met up with theatre director David Thacker, who gave Kirby her stage debut at the Octagon Theatre Bolton.
She sharpened her acting skills on various stages in England
In 2009, Kirby landed starring roles in the plays, A Midsummer Night's Dream by William Shakespeare, Ghosts by Henrik Ibsen, and All My Sons by Arthur Miller. Her performance on All My Sons earned her the BIZA Rising Star Award at the Manchester Evening News Theatre Awards.
In 2011, she got her debut at the National Theatre when she played Isabella in Thomas Middleton's Women Beware Women. She then played the role of Rosalind in William Shakespeare's play, As You Like It, at the West Yorkshire Playhouse. Vanessa delivered a stellar performance which earned the praise of The Guardian journalist, Alfred Hickling. Alfred described her as a significant new talent.
The praises continued to come and later that year, Paul Taylor of The Independent described her as a star for her performance in the premiere of The Acid Test by Anya Reiss. In 2012, she played the role of Masha in Anton Chekhov's Three Sisters. Her performance earned her positive reviews with Matt Trueman writing on Time Out;
"In a super cast given license to shine, Kirby stands out as Masha."
She went on to play in a host of plays including, Edward II by Christopher Marlowe and A Streetcar Named Desire by Tennessee Williams.
She cemented her position as a great stage actress when she played the role of Helena in Anton Chekhov's, Uncle Vanya. Matt Trueman of Variety described her performance;
"Kirby is a superlative Elena: lithe, fickle, hypocritical, shallow, and yet sympathetic. It's a performance that confirms her as the outstanding stage actress of her generation, capable of the most unexpected choices."
She appeared in several minor roles before graduating to major supporting roles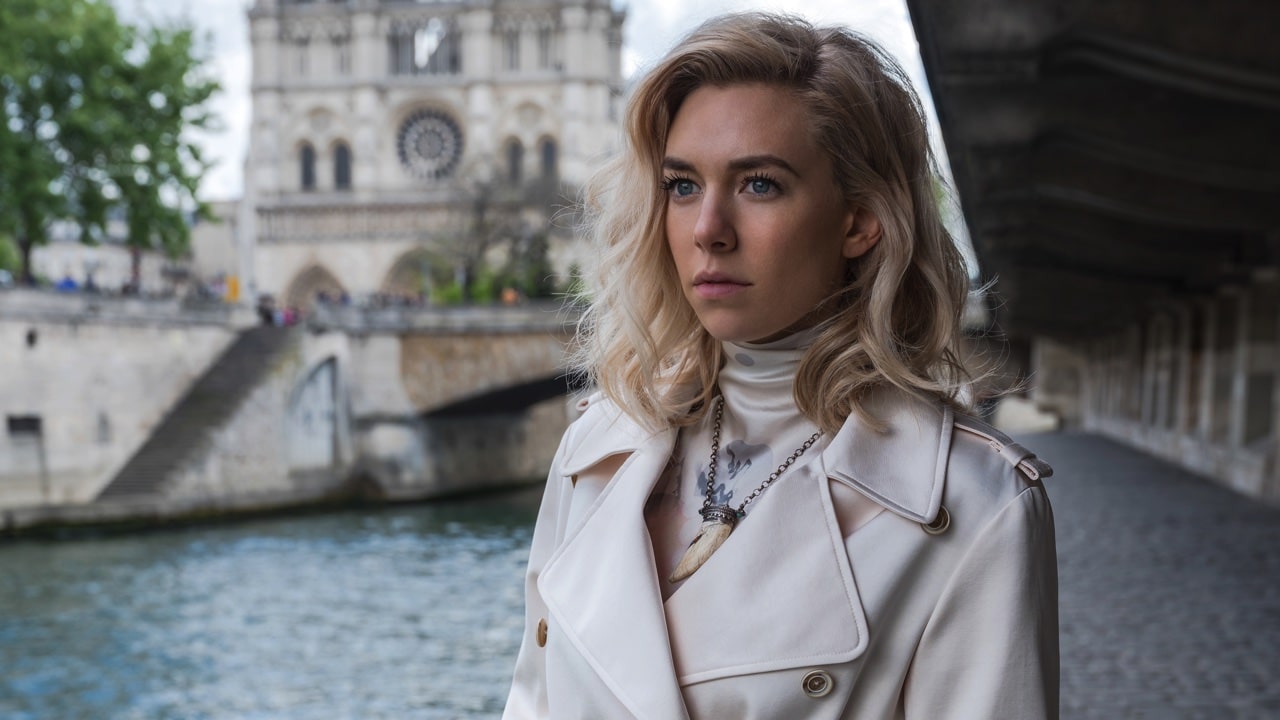 Vanessa made her TV debut in 2011 in BBC's The Hour. She then went on to play Estella in BBC's adaptation of Great Expectations alongside Douglas Booth and Gillian Anderson.
In 2012, she played the lead role in the mini-series, Labyrinth, and in the film titled The Rise. In 2013, she appeared in the films, The Necessary Death of Charlie Countryman and About Time.
Her recent roles include her role in Everest as an American socialite and her role in Jupiter Ascending. She also starred in Mission Impossible – Fallout as The White Widow alongside Tom Cruise. Kirby prepared for the role by binge-watching the entire previous Mission Impossible movies in one night. She also played the role of Hattie Shaw in the Fast & Furious Presents: Hobbs & Shaw.
Her most famous role came in the Netflix Original series, The Crown. Vanessa starred in the first and second seasons of the show and her performance in season two earned her a BAFTA award in 2017.
Vanessa's tanned ankles almost cost her the role of Princess Margaret in The Crown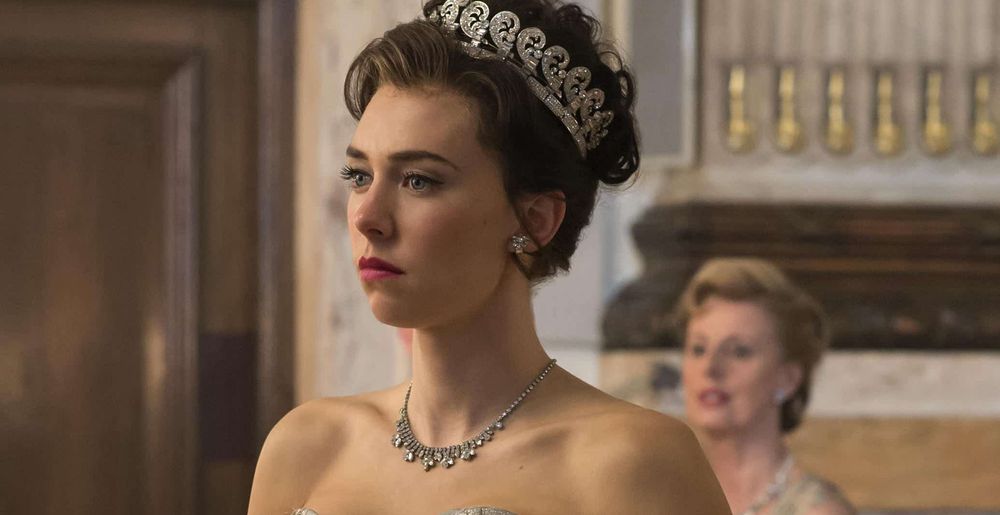 The directors of the show picked Vanessa to play the role of Queen Margaret after searching for six months. According to W Magazine, Kirby was originally cast to play the role of a civilian. Vanessa told W Magazine;
"I was walking down the street and it just dawned on me: I think I might be Princess Margaret. She's the playful one, the fun one, the wild one, but she has this vulnerability and fragility."
She decided to audition for the role, and the directors picked her. However, she told Seth Meyers that she nearly botched her audition. Kirby told Seth Meyers that the industrial tan that she had applied on her ankles stood out more than the audition itself;
"All four of the directors and Peter just went straight to my ankles because I was wearing this skirt and they were looking at them for about then minutes as I was trying to get into character…and eventually Peter said, 'What has happened to your legs?'"
The fake tan turned the color of her ankles to luminous orange. Vanessa got the role but the scriptwriter, Peter Morgan, told her that her fake tan blunder nearly cost her the role. Fake tan is a big no for Kirby after that incident.
Her role on 'The Crown' made her more understanding of the Royals
Kirby played the role of Princess Margaret in the series. Princess Margaret was a Royal Family rebel who refused to abide by the strict rules set for the Royal Family. She was a hard partier, a chain smoker, and she wanted to marry a divorced man.
Her role exposed her to the personal lives of the Royal family, which they usually keep secret. She was critical of the Royals, but she is now more understanding of them. She told Vogue Australia that she enjoyed playing the role of the rebellious Princess;
"It's quite rare that you find something that you can quite literally have an absolute ball doing, as well as the tough stuff and the difficult stuff and the pain. As I got to know her from the research I kind of fell in love with her really and I wanted to do her justice."
Her relationship with Callum Turner ended due to the pair's busy schedules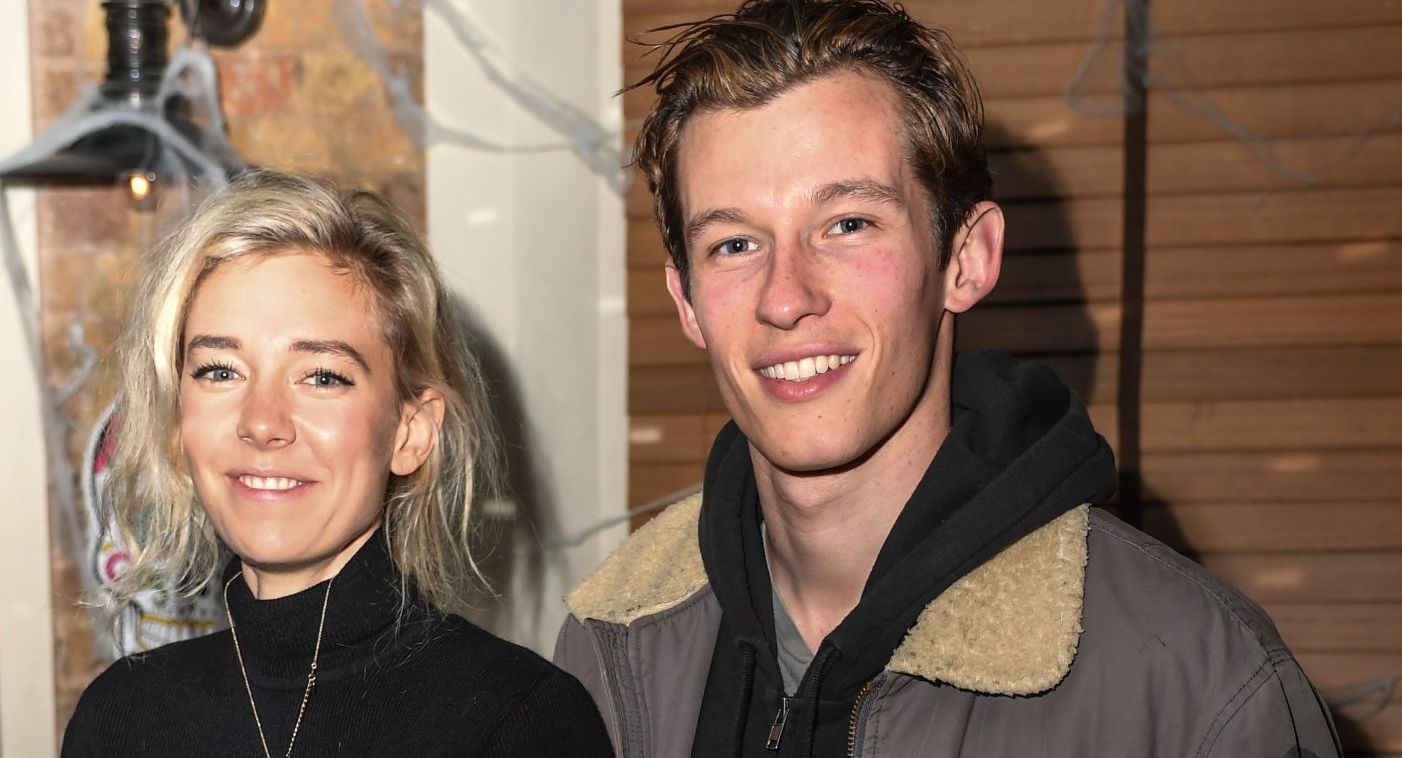 Vanessa and Callum Turner called it quits in February 2020. A source speaking to The Sun stated that the couple had grown apart due to their busy schedules. The source explained:
"As their careers have taken off, their relationship has suffered and they have gradually grown apart. It's very sad as they were once so close. Last year they made the difficult decision to go their separate ways and they don't think it's for the best. It's all very amicable – things just weren't working out."
Vanessa started dating Turner in 2017. Turner is known for his roles as Theseus Scamander in Fantastic Beasts: The Crimes of Grindelwald and Bill Rohan in Queen and Country. Kirby had previously dated Douglas Booth and Christian Cooke.
There were rumors that Vanessa was dating Tom Cruise after a paparazzi photo emerged showing the two of them kissing. The tabloids reported that Tom and Vanessa were to get married. The reports were false since paparazzi took the photo during the filming of Mission Impossible – Fallout, which featured a brief kissing scene between Tom and Vanessa.
The tabloids were effective since some friends close to Vanessa and Turner believed the stories. Now, her friends don't believe anything they read in the tabloids.
Vanessa told Marie Claire that she loved to keep her relationship private; "I've been lucky because I barely get recognized, and I keep my relationship super private. Callum's just completely wonderful and he's my best friend…I guess you can either choose to talk about it or not. If you talk about, it becomes interesting to people, but if you don't, then it's not."
She enjoys working for charity in between filming for movies
In between filming for movies, Vanessa works for charity. She has worked with UK charity, War Child, and she described her experience to Marie Claire;
"Honestly, it's changed my life; it's everything I've wanted. And that's not a martyr thing. It's more exciting and fulfilling than any acting job I could get."
She also volunteered at an AIDS hospice during her time in Africa.
---